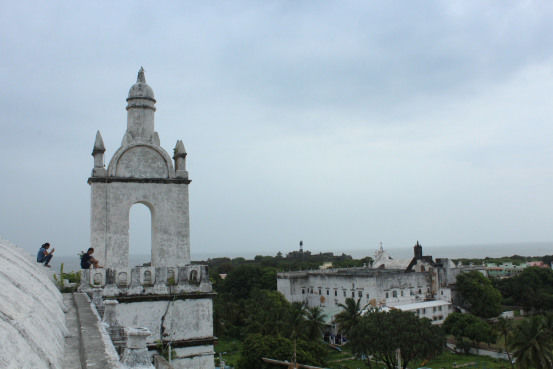 It was a Friday noon at office when my friends and I decided to get away for the weekend after a usual hectic week at work. We decided to catch the first bus we could get after work and get to Diu which was around 360 kms from Ahmadabad. So here we were three girls standing by the bus stop at Ahmedabad at around 9 in the night eating a Sub, waiting for a bus to take us to Diu.
What we carried:
Since it was just for a weekend trip my friend and I literally had just our wallets and our phones.
Off we were in the bus.
WHAT TO DO IN DIU:
We got off the bus at around 7 in the morning and proceed towards the Diu museum as a friend has recommended a home stay near it. As we got off the auto we got lucky as the Museum which is in an old Portuguese church rents out rooms. We got a room for 800/ night. We were delighted.
No luggage = no need to shower. So we were soon up on the rooftop of the church for a heavenly breakfast.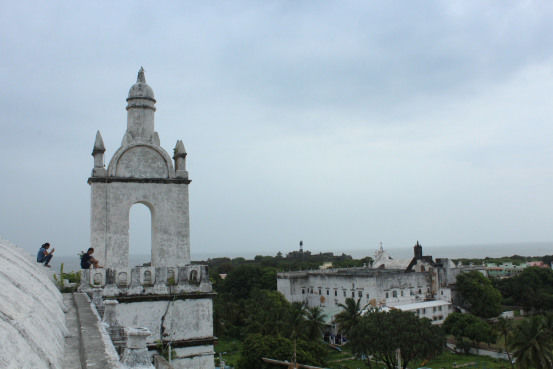 ST PAUL'S CHURCH
Happy with food in our stomachs, we started walking on the deserted roads and came to a beautiful old church.The intricate wooden carving details, the coffered ceiling at the altar, the arched roof. It had a mystical feeling.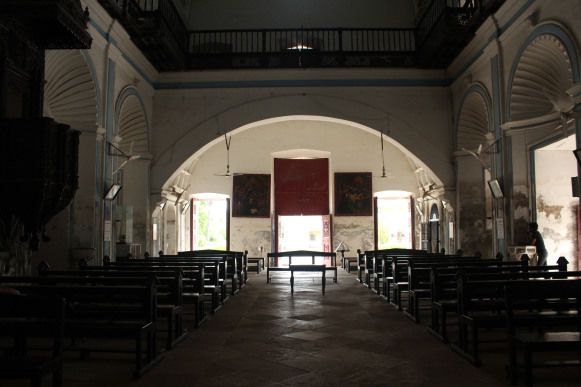 We then went to Diu fort which is surrounded by the sea on one side and is in ruins. It was an abandoned old fort which housed numerous buildings from a jail to church and a lighthouse. The day was getting hotter and Diu being next to the sea is pretty humid. Wiping away our sweat and drinking tender coconut water, we explore the ruins at the fort until we came to a spot with a beautify view of the ocean where we decided to settle until the sun became more tolerable.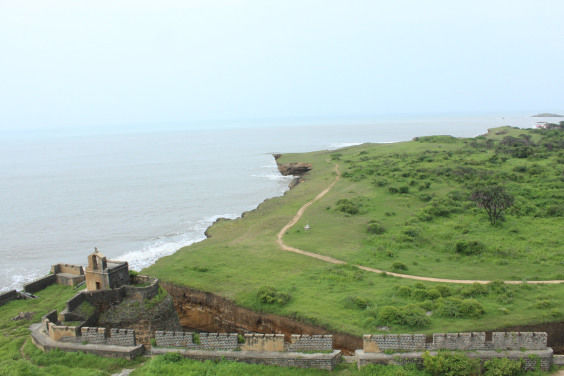 We left eventually even though the sun was blazing as we wanted to explore more of the city. So we took an auto to Naida caves.
We still do not know what those caves were built for but they are one of the most indigenous piece of architecture I have seen. From outside it looks like any other barren deserted hill but inside is a whole colony. It was a never-ending piece of man-made caves dug underground. The place is in ruins and it does not have any information as to what or who made them. We spent a good part of our afternoon there exploring every nook and corner and trying not to get lost.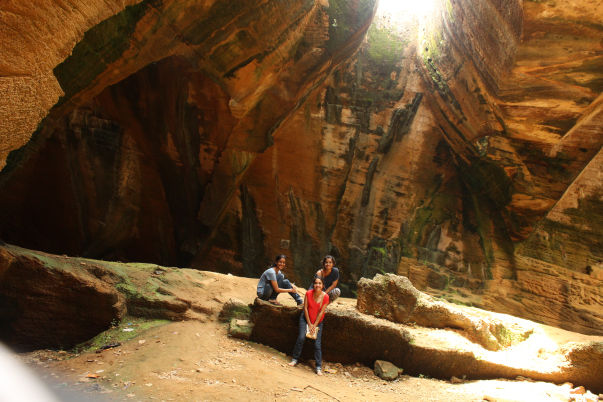 WHAT NOT TO DO IN DIU:
As we took an auto to the caves we realized there was no means of coming back as there were no autos waiting outside the caves.
So we had to walk, around 3 kms under the hot sun to reach the main city of Diu again. No one was willing to give us lift either. DO NOT take an auto to the caves and let him go back.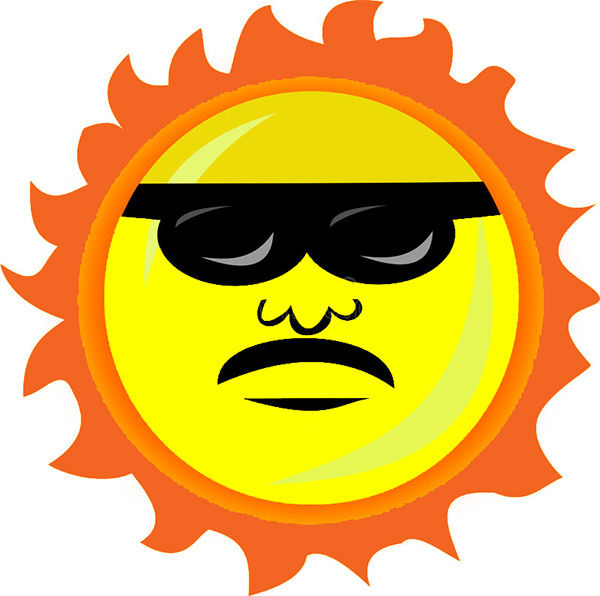 As the sun started setting we went for a walk by the beach by the fort. It was peaceful as Diu on the whole does not seem to have many people walking around. We came back and spent an hour on the roof of the church under the stars.
The next morning, we decided to not make the mistake we did the previous day and rent a scooty instead. But since there were 3 of us and only I had a licence we were told to lie and rent one bike for 2 and then go triples.
As we were exploring the narrow streets I got a call from the owner saying "you liar, how could you lie being a girl. Get back the scooty this instant'. There went our plans of being smart for the day down the drain. . .
Standing on the street, thinking what to do next we happened to be near a Muslim wedding celebration.So as anyone would have done, we gate crashed the celebrations. We ate the snacks provided. Took photos as a tourist of those people and spent the next hour there being treated like celebrities until we got kicked out by the bride's mother.
As we, now had nothing else to do we decided to take an auto to another beach and pay him the exorbitant rate he asked as we had saved lunch money by eating at the wedding.
At the beach, we got ourselves new shorts, got out of the jeans which were sticking to my legs for the past 2 nights. Felt like heaven to be in those shorts, in that heat.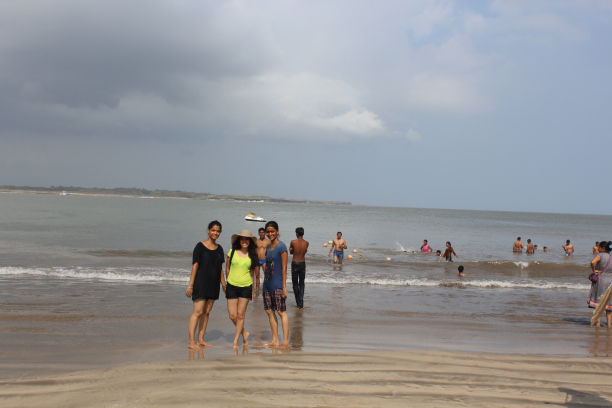 After spending an evening relaxing in the waters of the beach we had to head back to the main city bus stand to catch a bus back to Ahmedabad.
As we did not book the ticket in advance we got only 2 sleeper tickets available. So, the 3 of us, on a double bed bus, after a weekend filled with adventure, had to head back to get back to office work the next day.
Well, it was a trip to remember. Forever.