She drove fearlessly around the city and said to me "dude this is Dubai, Women is in power here" and I decided to explore Dubai from a women's perspective ;) For many female travelers who are looking up for their next solo travel destination this could be worth reading!
Don't know if i would be able to justify my findings to women's choice, but I am writing this considering the choices of all the women I have known :)
Dubai must be explored in your own way. You would not need any travel agent if you are an explorer and like to go with the flow. Just book your flight and hotel and land in the city of man made wonders.
10 things that makes Dubai a perefct destination for solo female travellers:
1. Safety is Priority
Dubai is known to be the safest place for women and that stands absolutely true. So while packing for Dubai you can keep your concern about safety out of your luggage back at home. The City is awake day and night and roads are safe to walk even at 2 am in the dark.
2. Visa is a Cake-Walk
It takes only 2 - 3 working days to get a tourist visa for Dubai, so you don't have to plan very well in advance for Dubai. A flight ticket to the destination doesn't come with a hefty price tag.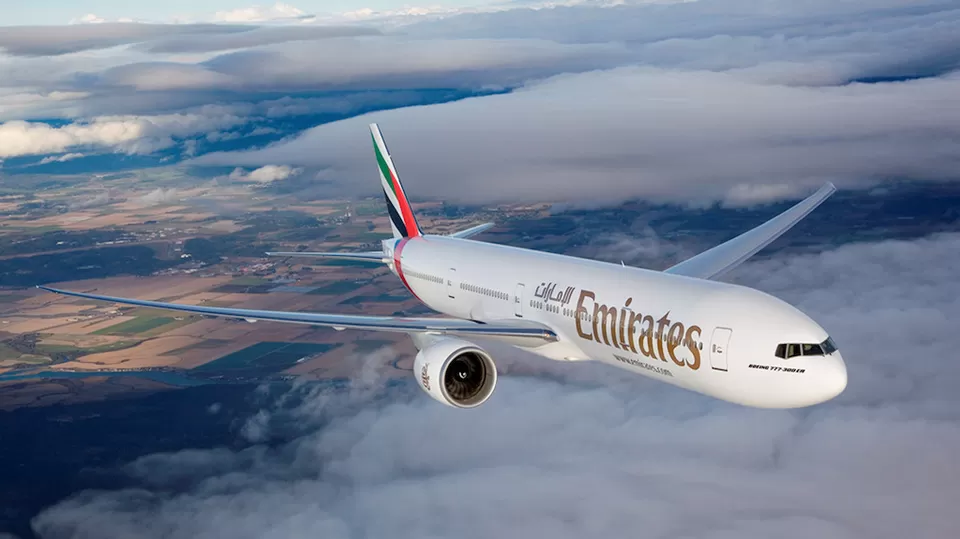 3. Shop-hop
It's a warning for husbands to hold their pockets tight if their ladies are travelling to Dubai. The city of luxury offers the big brands for less and you would want to buy everything that you see in the malls and high streets. It's a suggestion for females travelers to book 1 day of their itinerary only for"Dubai Mall" and "Mall of Emirates" and avoid your heals for the comfort of walking and shopping around the largest malls of the world.
4. Ladies Nights
Every night is a ladies night in some or the other clubs of Dubai. Ladies can enjoy free drinks and spend a chill out evening. This makes me feel so jealous - " Free Drinks" :-/ Specially Tuesday and Wednesday are known to be specific nights for ladies.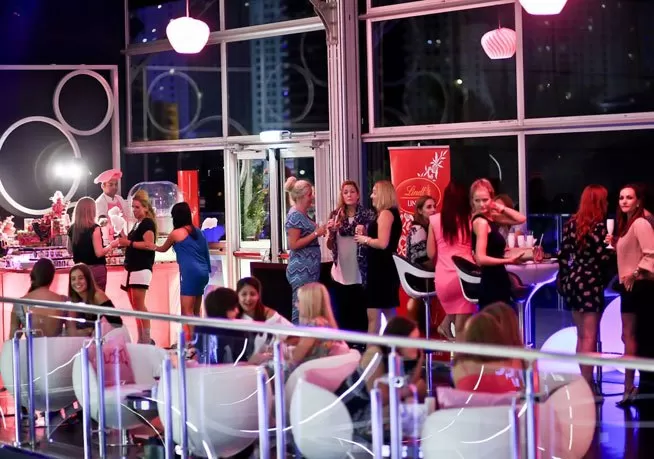 5. Easy to Travel
Dubai has the most safest, fastest, easiest and connected mode of transportation. Be it any time of the day or night you don't have to worry at all about travelling. Dubai Metro is spread across the city which is a very cheap mode of transportation and taxis are widely available. To be more informative, a minimum fare in the taxi cost 12 Dhs and for metro you can get a metro card which offers 2 choices - Gold Class and Silver Card. Gold Class pass allows you a more comfortable journey in busy business hours with a little extra cost per trip. Plus the metro has 2 special coaches only for women.
6. Gold is never Old
Your love for jewellery may turn into lust if you visit the Gold Souk of Dubai. You can buy the cheapest and yet most purest gold here. Gold Souk is the traditional gold market of Dubai. You would be amazed to see the display of gold in the marlet. Have a glimpse of it in this image: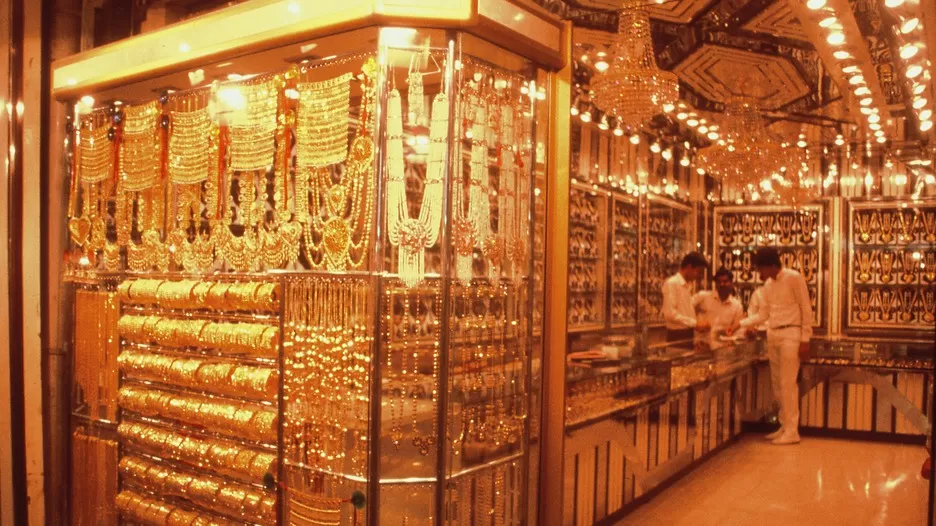 7. Foodies may Go Crazy
You will find authentic multiple cuisines from all corners of the world to suit your taste buds. You can fill yourself even at 12 Dhs for a meal or delight yourself in a 7 Star hotel in Dubai. You can enjoy beach restaurants, cafes, street side restaurants, coffee houses.
8. Best Night Life
Dubai never sleeps. You will find equal number of cars on the roads at night as you see in the day light. If you like to do club-hopping, you will love it here. Many people have misconceptions about the strict Muslim laws and strictness on clothing. Well Dubai holds nothing like that, and you shall see yourself when you are here.
9. Bae and the Beach
Beaches are really clean and gorgeous and you can get the best tan in the summers. Lots of water sports activities for adventures travelers are available.
10. Accomodation
Last to mention here but the first you would think about is your hotel accommodation. The City is full of affordable and luxury hotels, resorts and hotel apartments.
You shouldn't miss any of the following places if you are travelling to Dubai:
Dubai downtown, Burj Khalifa, Dubai Fountain @Burj Khalifa, Barasti Club, Atlantis Hotel, Jumeirah Beach, 360 Degrees Club near Burj Al Arab, Dubai Marina Yacht Club, Dubai Miracle Garden, Wild Wadi water park, Global village, Bollywood park, Dubai Water Canal, Riverland Dubai, Free Open Terrace Movie show@ Wafi Pyramid Rooftop Garden on Sunday night, Ski Dubai, Desert Safari, Belly Dancing, JBR the Walk - my favorite place in Dubai.
Best time of the year to visit Dubai is between: October - April. The minimum days you should plan for your trip is 4 - 5 days.
The City has a lot more than what I could mention, so come here, #Bemyguest and Explore DUBAI……