There is nothing that a dessert can't cure. It can change a bad mood, add excitement to a boring day, make a good day even better and a breakup much more tolerable. Aren't we lucky then that Delhi's dessert scene is growing fast and steady! Here's a list of 10 places where I think you can get the best desserts in the capital.
Bhane Café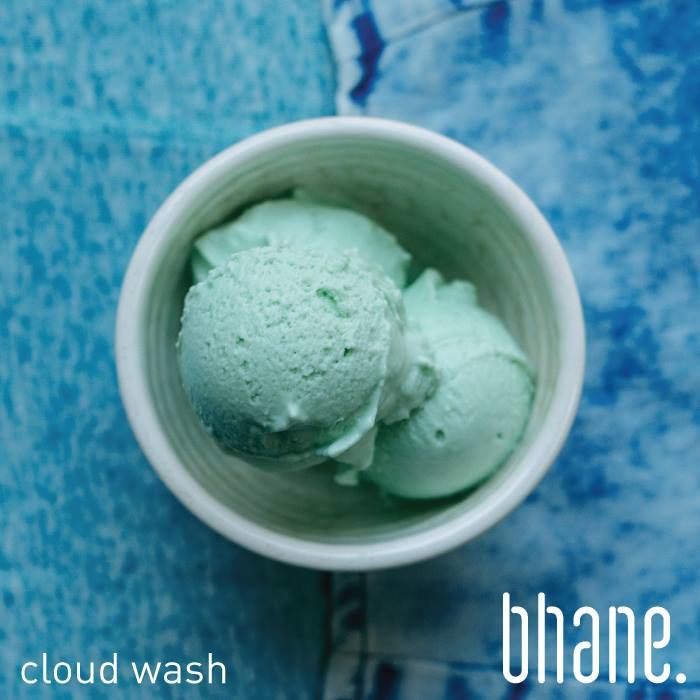 When a clothing label launches ice-creams (!), you can't help but be intrigued. Bhane, a contemporary brand with a hipster collection, has opened up a cafe where they serve designer ice-cream to match the season's palette. This summer, their flavours are fresh and offbeat, all for Rs. 100 per 2 scoops!
Unmissable treats: You can't be partial to any one flavour. Take a scoop each of salted caramel, blue curacao and kaffir lime, earl grey, apricot and plum sorbet, avocado and aurora ice-creams.
Where: 135/136, Meharchand Market, Lodhi Colony
Cost for two: Rs 200

Sugarama Patisserie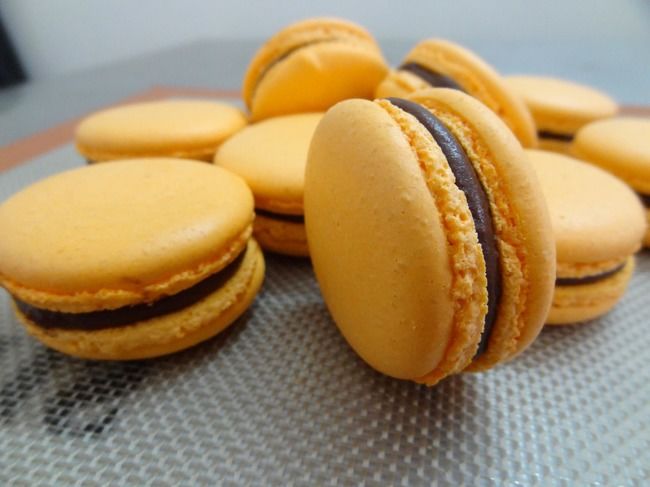 Sugarama's Rama Chadha needed a revolution in Delhi's dessert scene, so he decided to bring it about himself. He did a course in patisserie at the Cordon Bleu in Sydney and came back to start a bakery that now serves decadent cakes, colourful macaroons and the most delicate chocolates.
Unmissable treats: Strawberry Chilli and Salted Ginger chocolates. Pistacho raspberry and peanut butter and jelly macaroons.
Where: 87, Shahpur Jat
Cost for two: Rs 500

Pandey's Paan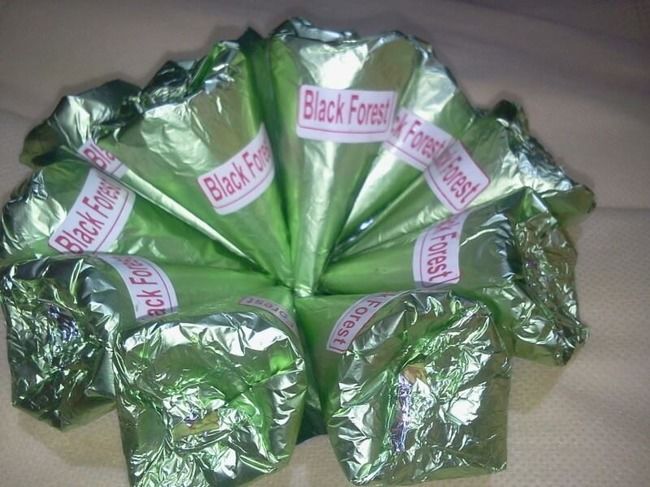 I'm all for desi desserts that are not mithai and paan (a betel leaf preparation) is a great option. Especially when they are the paans at Pandey's that come in all sorts of flavours ranging from piña colada, raspberry and cranberry to brownie walnut and mint chocolate. In fact they are so good, that Barack Obama made sure he got his fix from Pandey's when he visited.
Unmissable treats: 3 Idiot's paan and chocolate paan
Where: Shop No-3, North Avenue, South Block
Cost for two: Rs 100

Frugurpop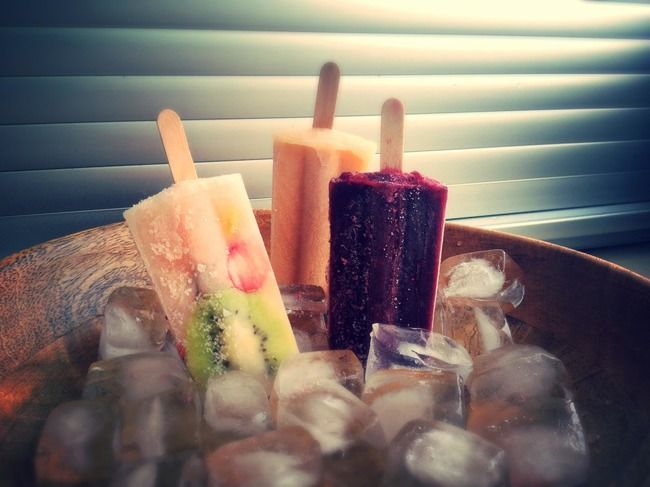 Frugurpop is fruit + yogurt + popsicles. And they are no ordinary popsicles, but gourmet ice-candies that are sold from a quirkily designed food truck. The popsicles are all natural with no preservatives and unique flavours such as green apple mint tea, kiwi strawberry lemonade and apple cinnamon rosemary!
Unmissable treats: Fruitilicious, which is a stunningly photogenic popsicle with exotic strawberries, luscious kiwis, peach and sweet blueberries.
Where: Sushant Lok 3, Sector 57, Gurgaon
Cost for two: Rs 200

The Big Chill Cakery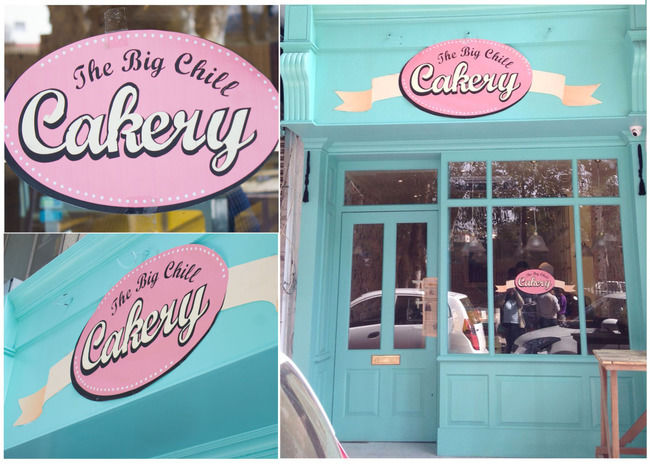 While we all love the mains at The Big Chill, there have been many, many times when all we wanted was a slice of their Baked Oreo Cheesecake without having to wait at the table. For just that is The Big Chill Cakery. With a beautiful blue and pink decor that resembles a small French bakery, they serve sweet and savoury baked goodies along with thick shakes and ice-creams. But be warned, they are always crowded and sell out some treats a few hours after they come in.
Unmissable treats: The Irish Cream Tiramisu, Banoffee Pie and any cake or sweet dessert
Where: Main Market, Khan Market and Lower Ground Floor, DLF Mall Of India, Sector 18, Noida
Cost for two: Rs 500

Kamala Sweets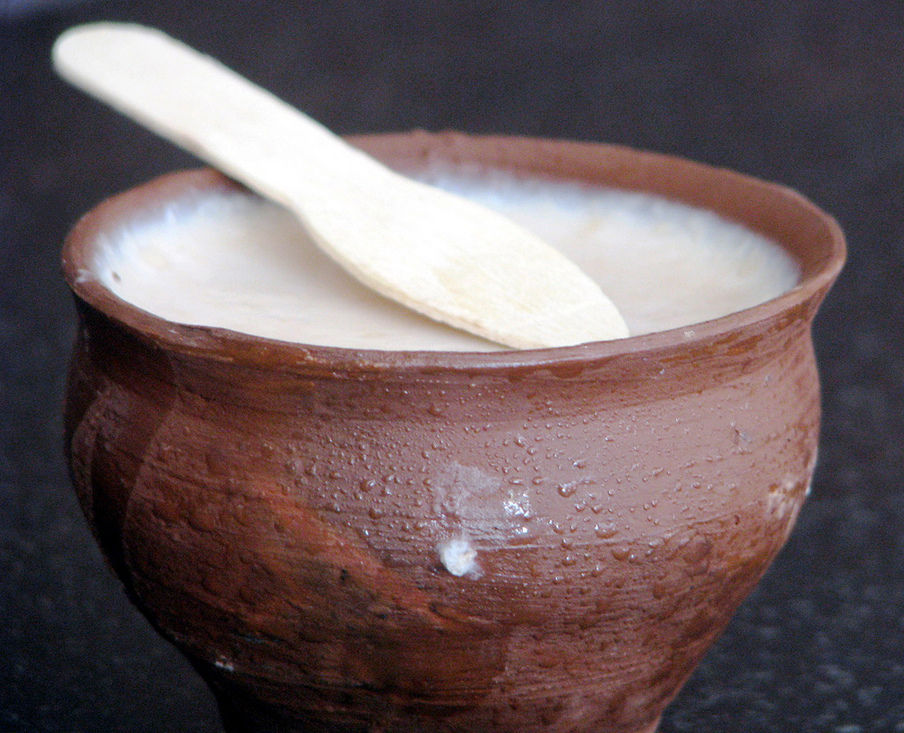 Kamala is an old sweet shop that stands smack in the middle of the Bengali hub of CR Park. For years, it has been a favourite with those who like their sweets extra sweet and are left salivating at the talk of traditional Bengali desserts. On offer are delicacies such as orange sandesh, cream toast, kachagolla and maalpooa.
Unmissable treats: The surprisingly satisfying Mishti Doi
Where: K 1-101, CR Park
Cost for two: Rs 250

Kuremal Mohan Lal Kulfi Wale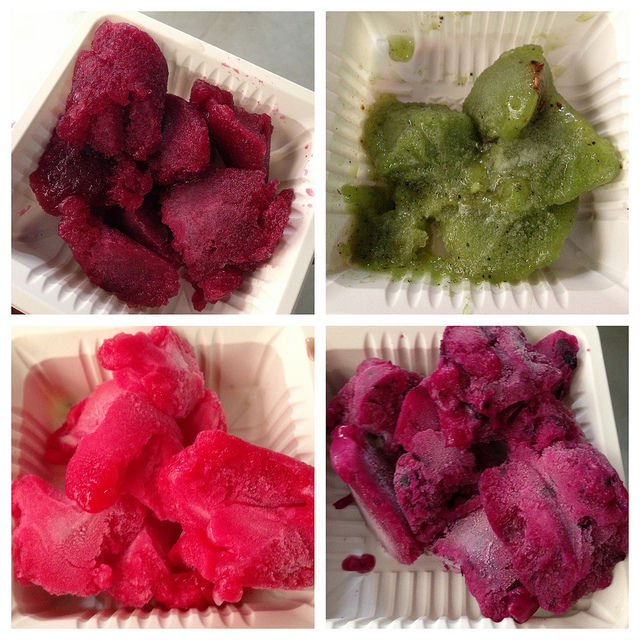 No trip of Old Delhi can be complete without a visit to Kuremal Kulfi Wale. Tucked in amongst the old havelis of Kucha Pati Ram ? a five minute walk from Chawri Bazaar Metro Station ? the Kuremals have been making the most mouth watering kulfis since 1908. Today, they sell over 50 flavours with each piece costing anywhere between Rs 40 to 80.
Unmissable treats: The fruit kulfis ? falsa, anar (pomegranate), jamun (black plum) and aam panna.
Where: 526, Kucha Pati Ram, Bazar Sita Ram, Near Chawri Bazar Metro Station, Chawri Bazar
Cost for two: Rs 300

Azoté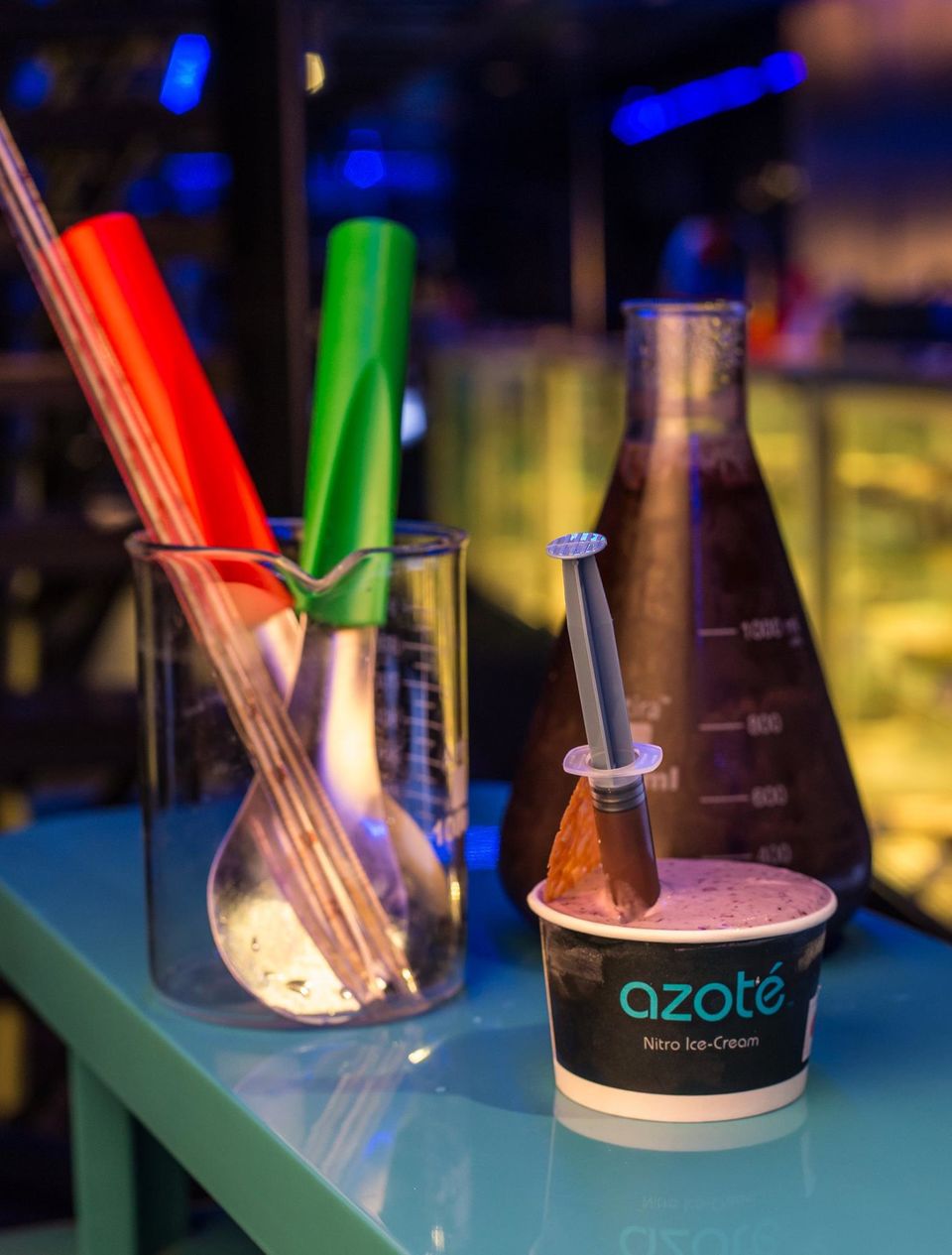 Azoté means nitrogen and nitro-ice-cream is what you get at this dimly-lit small shop in SDA. And the best part ? you get to watch them make your order! They use blenders that give out liquid nitrogen, which is very cold, and helps freeze the ice cream. While they do it, thick white smoke comes out and spreads across the room. The result? Delicious ice-cream in flavours such as red velvet, with just the right consistency. Azoté also has cakes, cookies and other baked goodies.
Unmissable treats: Nitrogen ice-cream, duh.
Where: C-11, Ground Floor, Community Centre, SDA
Cost for two: Rs 500

The Nutty Bunch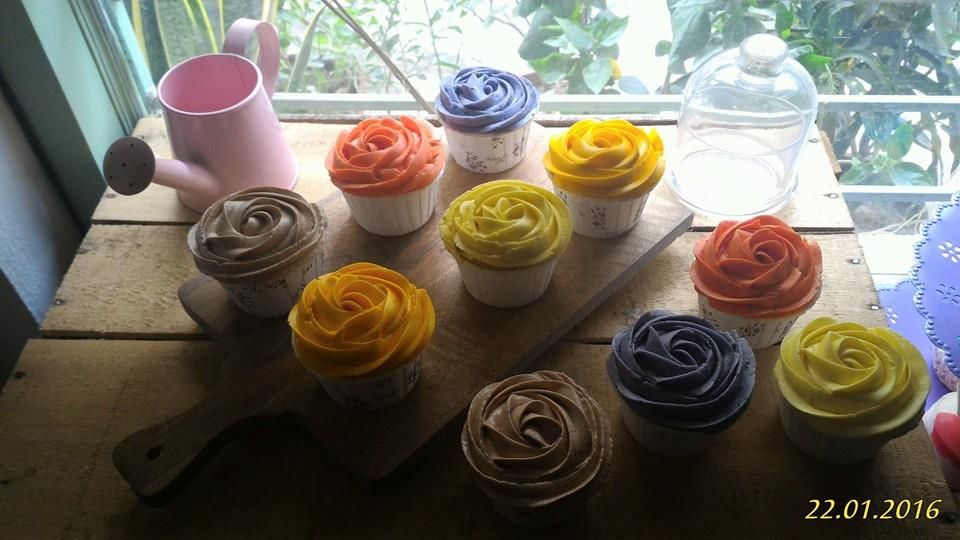 If perfection is what you seek in your baked goodies, then head to The Nutty Bunch. Fresh ingredients, extraordinary recipes and a neo-modern retro styled home bakery will put you in the mood to try all that's on the menu. If you're confused after what to try first ? the Peanut Butter Cups, the Ferrero Cheesecake or the many other delicacies ? go ahead and ask the sweet lady behind the counter.
Unmissable treats: Their customised cakes and cupcakes
Where: 481 Mandakini Enclave, Alaknanda
Cost for two: Rs 300

Naturals Ice-Cream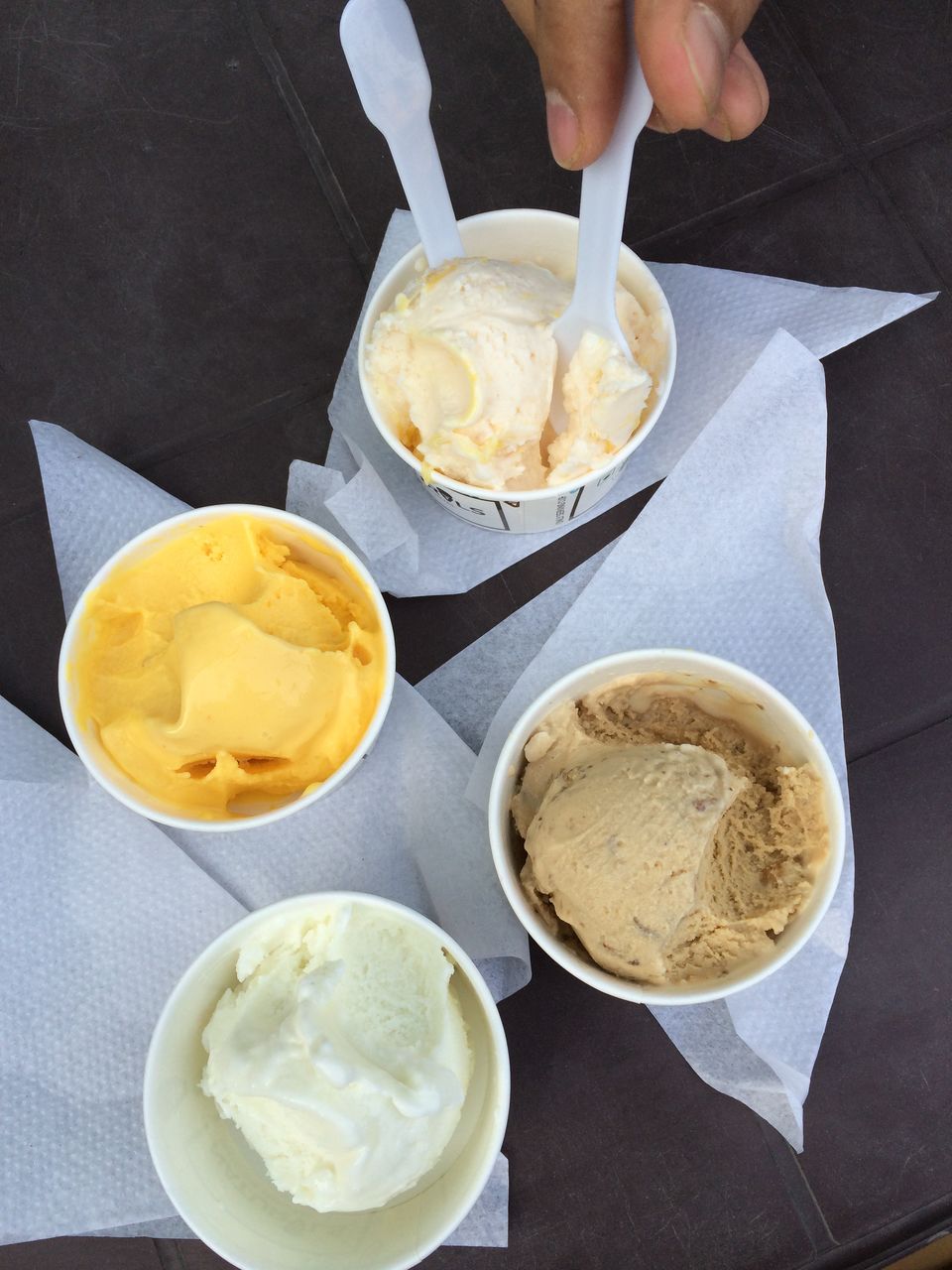 Naturals ice-cream needs no introduction and has established several outlets all across India since 1984, when they started. They make artisanal ice-cream out of fruits, dry fruits, chocolates, milk and sugar, and no preservatives. They opened their first store in Delhi in October, 2014, and have been selling like hot cakes since then.
Unmissable treats: Chiku, Sitafal and Tender Coconut Ice-creams
Where: L-8, Outer Circle, Connaught Place; Ground Floor, JMD Kohinoor Mall, Masjid Moth; and J-2/10, BK Dutt Market, Rajouri Garden
Cost for two: Rs 150
Did I miss any of your favourites? Leave a comment below. I'm always looking for new sweet nothings.
Frequent Searches Leading To This Page:-
best desserts in Delhi, best desserts in south Delhi, best dessert places in Delhi NRC