I spent five nights and six days in Dubrovnik last sumer and got to experience pretty much all the highlights. I have to point that however great the city is as a tourist destination, it is not very big and 6 days in Dubrovnik is enough time to cover it if you schedule everything well. I was even left with extra time for a side trip, as you will see below. From an American point of view, Dubrovnik is one of the few places we hear talked about a lot in Croatia. It is a city that has always benefited from its seaside position, with most of its wealth coming from the more than 1 million the giant cruise ships bring into the city every year.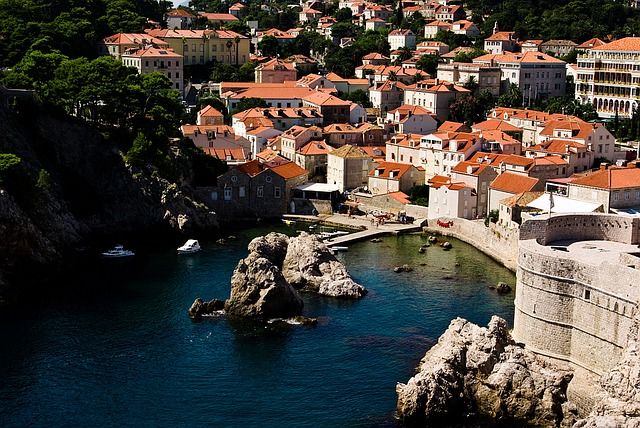 Dubrovnik is one of the few remaining walled cities and as corny as it may sound, walking through the time is much like strolling through time. The massive old stone buildings, imposing gates and beautiful views were all designed to intimidate as well as impress, a function thy still serve today. But while the building may be imposing, it not a harsh city. It's particularly adept at welcoming strangers and even though it is a very old and heavily touristed city, I felt that it was my little secret walking through it. It is a magical, fairy tale place that looks a lot more like a Hollywood back lot than a real place. No wonder it is the main shoot location for The Game of Throne TV show.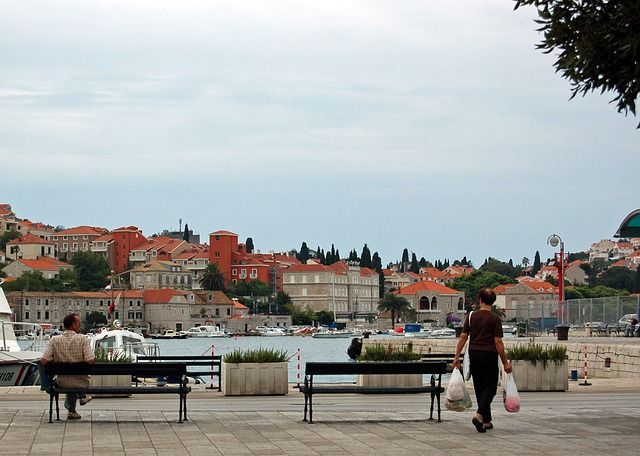 Restaurants and dining
When it comes to food it is hard to follow the normal "get off the tourist path" advice when visiting Dubrovnik. I visited Café Buza that sits on a cliff just outside the city walls, but I had to go through a narrow alley and hole in a massive stone. With magnificent view of the nearby Lokrum Island, this is the best place to relax. The food is excellent here and eating with a good mix of eastern and European cuisine.
I was able to enjoy myself even during the midday rush. There are many little hidden corners you can find, ranging from the veritable labyrinth of alleys in the old town to the quiet cafes hidden under massive city walls. One of my best moments in the city was enjoying wine and dinner in a café off one of the many alleys. The sun set slowly, going from magic hour to gloaming to night in a slow but beautiful sequence.
Magical moments
Visiting the island of Lokrum was the highlight of my trip, which is surprising because I only thought it was a good idea to do so while seated at café Buza. Located just across Dubrovnik old town, I took a 15-minute boat ride which I booked from a Croatia boat rental to find myself in this natural paradise. I was even more amazed with Lokrum when I heard that some scenes of my favorite TV show "Game of Thrones" where shot here.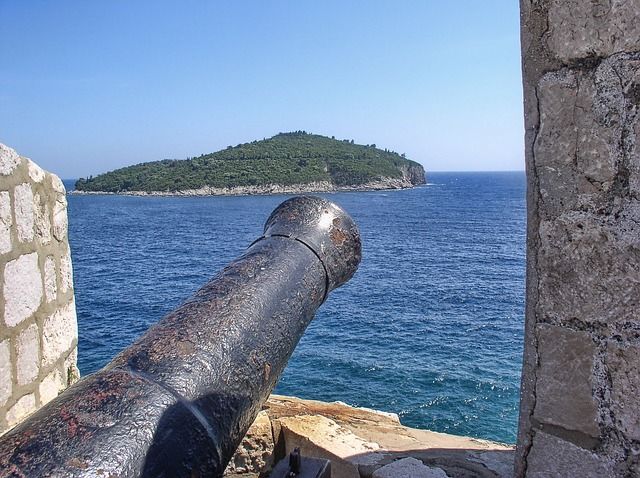 There are no hotels, houses or souvenir shops on Lokrum island. You only come here to swim, take sun, relax and enjoy the idyllic coves tucked among the rocks. The only man made sites on Lokrum is the Benedictine monastery, now in ruins. You will love it botanical garden with special and endemic tropical and subtropical plants.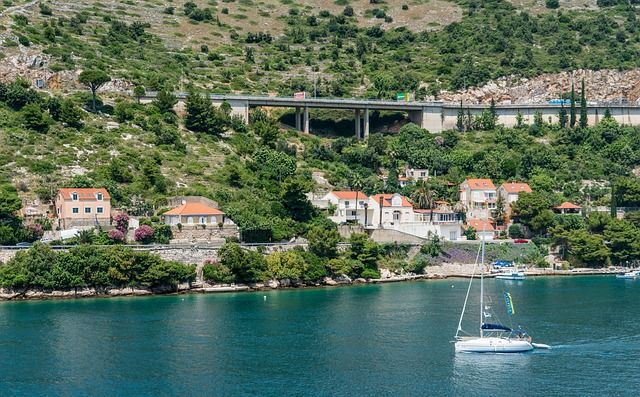 Verdict
Unlike other places, I can't provide a list of land marks you need to see or name the best restaurants you have to try as Dubrovnik is a hard place to quantify. I found it to be one of the most ethereal travel experiences, one that you get to feel rather than touch. Personally, this wat h best short rip in my life and this is why I fell in love with this beautiful city.