Scotland is a place enveloped in tell-tale history. You will hear stories, and takes. I was there over a weekend getaway, during one of my business trips to London. The memories are just as vivid, it's quite unforgettable.
Being one who loves architecture and history, the city of Edinburgh was just the kind of thing that constitutes an ideal escapade. So when my friend took me on the Highlands plus Lowlands full day trip, I wasn't very enthusiastic - nature doesn't naturally take my breath away, and very often I found the sights and scenes wanting from a novelty perspective. But boy, was I in for a surprise!
We got started as early as 8 AM in the morning on a mini-Van; I don't exactly recall the name of the package, just that it features on the Lonely Planet toppers. The driver, who was also the commentator, made the day. Cracking jokes at the drop of a hat, he was one funny guy - sure these might be jokes and stories rehearsed on a daily basis, with him having a joke  between his teeth for every turn and milestone, but it takes more than just write, rote and comic timing to make a long day merry - it takes passion. The scots love their heritage, and it showed. As we drove through the Glens and Lochs, the legends of the Rob Roys and William Wallaces loomed large. You will discover more than just a thing or two about Scottish history, romance and fantasy.
Stirling Castle is fortified by steep cliffs and has a volcanic crag underneath in Castle Hill - inside, it is packed with history, memorabilia and photo spots. We had enough time to savour the monument, while snapping away on our digicams. The Lochness came next, and it was Fish and Chips to go with the stories of Nessi. From this point on, the trip took to the highlands - we drove around taking breaks for photographic moments with points like the Commando Memorial coming our way.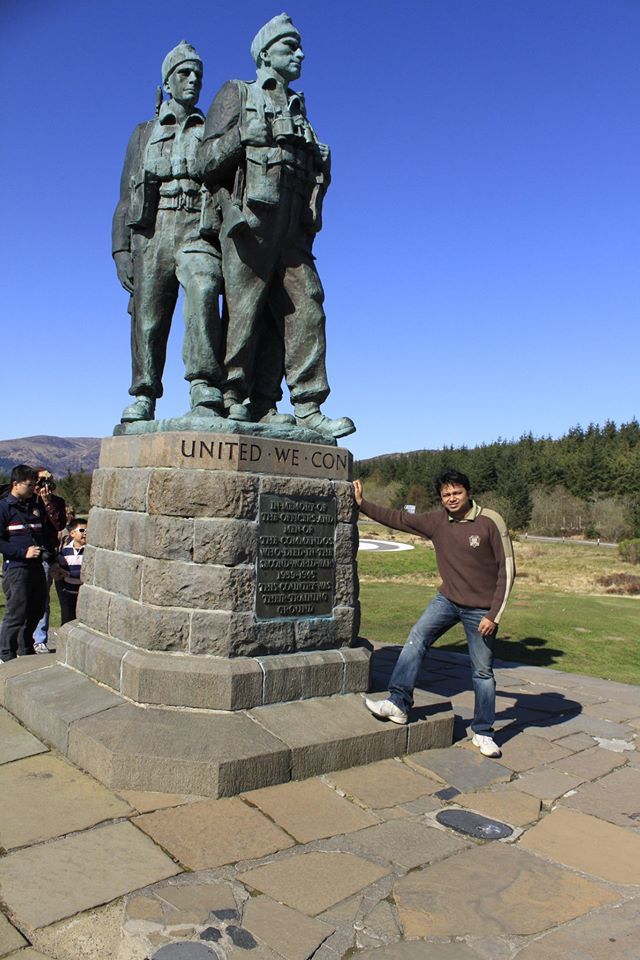 But the star of the show were those breathtaking hills that seemed to be topped with vanilla ice cream and chocolate sauce. Every time we stepped down our vehicle, the gusts of wind added to all that romance.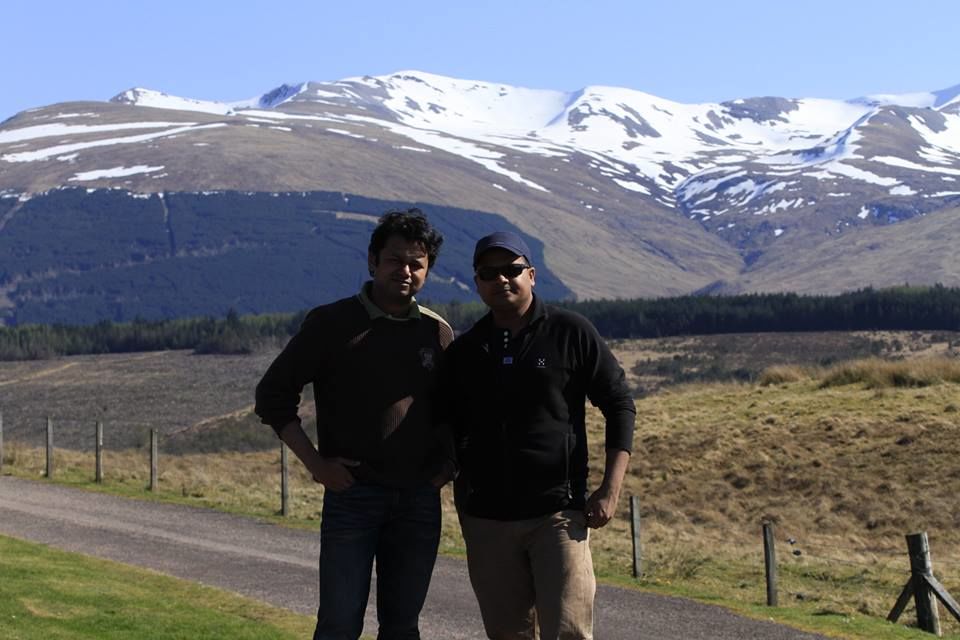 Between all of this, we took that tour within the tour - a 90 minute see it all tour of the GlenGoyne distillery. With one heck of a guide, we soaked our minds and throats in Scottish pride of their biggest export - Single Malt Scotch Whisky. Besides those pearls of wisdom that'd tell you what the Single Malt really means, how whisky's aged and why it's all about the casks, we got a couple of sips of the 12 year and 18 year oldies. Dare not request for ice, water or soda - that's sacrilege; let's say the 18 yr old warmed the cockles of my heart.
The way back felt wonderful - it was an extremely well paced trip; hadn't been as tiring as few others where we always seemed to pack more than we should. The Highlands tour is unmissable and has left me with some wonderful visions and stories.