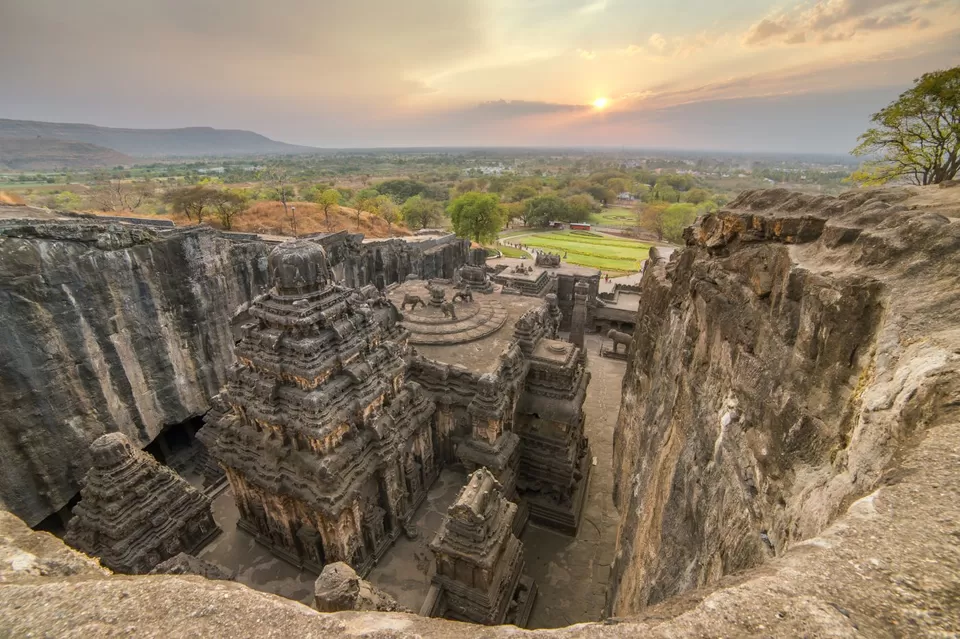 Yeah, you heard that right! And guess the monument!!
Yes, we are speaking of the famous Ellora Caves in the Charanandri Hills of Maharashtra, that houses architectural marvels of three prominent religions – Buddhism, Brahmanism and Jainism, and has been a symbol of religious tolerance since ages in India!!!!
Located 30kms from Aurangabad city, Maharashtra lies Ellora, one of the largest rock-cut temple complexes in the world dating back to 600-1000 CE that houses 34 rock cut monasteries and temples which were inscribed in 1983 as a UNESCO World Heritage Site. And herein lies the famous single monolith Kailasa Cave where the hydraulic life is going to be introduced soon!!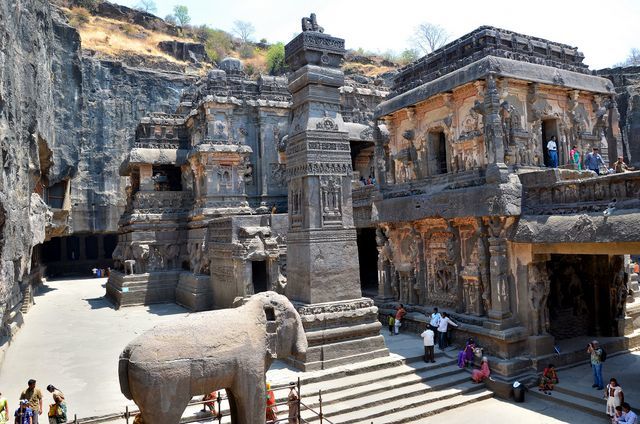 Background of Ellora
Built during the Rashtrakuta Dynasty who constructed part of the Hindu and the Buddhist caves and the Yadava Dynasty who built a number of the Jain caves, this complex is an example of human creative genius that brings the civilization of ancient India with its uninterrupted sequence of monuments to life. There are more than 100 caves, but only 34 are accessible to tourists. A magnificent example in the field of engineering and logistics, the builders of this temple scooped out 400,000 tons of rock over a period of 18 years, with a workforce that could have worked either for 12 hrs a day removing 5 tons of rocks every hour or could have worked for 24 hrs a day removing 2.5 tons of rocks every hour!!!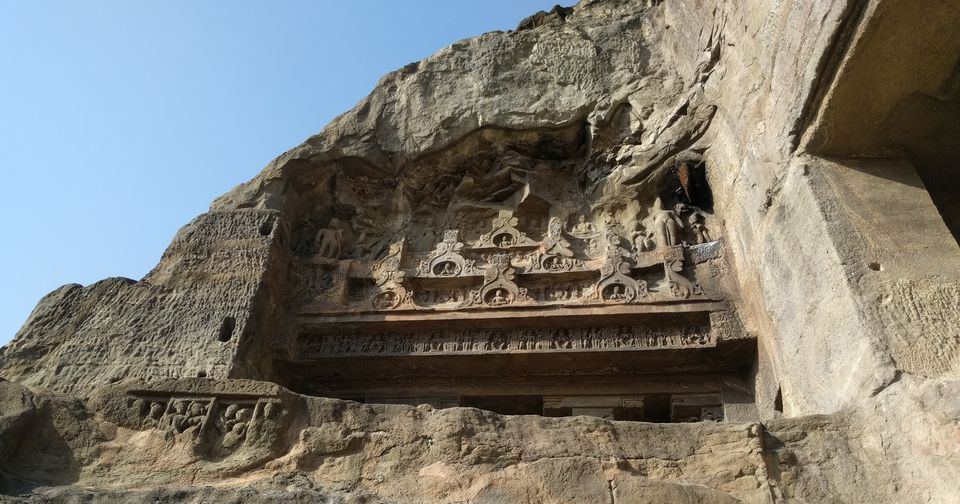 Who Is Undertaking The Project?
To be able to attract more tourists to Ellora caves that is spread across a stretch of 500 meters, the Archeological Survey of India (ASI) has been undertaking several projects to make Ellora caves more tourist-friendly and introducing hydraulic lift is one of the projects. The status of these projects has been confirmed by the superintendent archeologist of Aurangabad circle Milan Kumar Chauley are as being either in the process of being sanctioned or being executed.
Where Will The Lift Be Introduced?
In the famous single monolith double-storeyed structure that was supposed to resemble Mount Kailash, abode of Lord Shiva and this is known as Kailasa Cave Temple. This is Cave 16. Although the cave has a staircase and a ramp for the smooth and easy movement of wheelchair, the ASI proposed the installation of small lifts on both sides of the structure to make the structure more tourist friendly.

Construction of The Lift
As per the ASI official "There will be no construction activity for installing the lifts. The mechanism will be small with 9 square feet area, in which a person in a wheelchair can easily go to the first floor".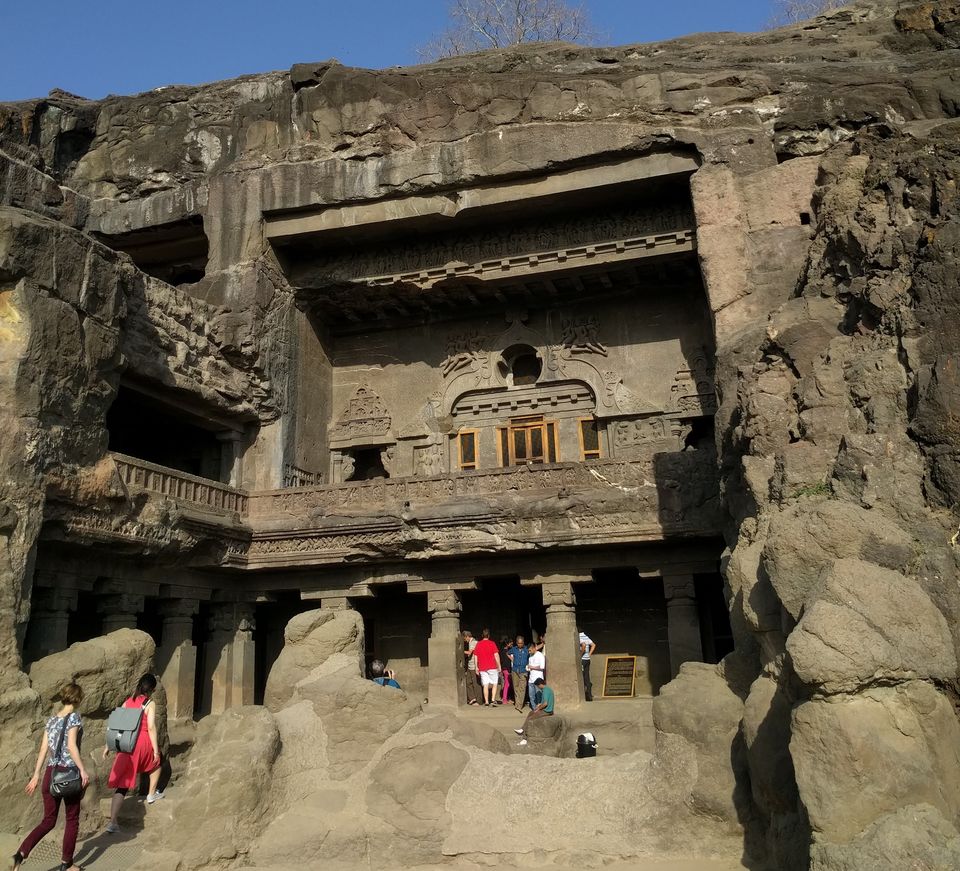 Other Facilities That Are Going To Be Added
ASI is undertaking quite a few small improvement improvements to make the cave complex more accessible for both domestic and foreign tourists. Among the ones that are noteworthy:
• Increase in the number of ticket counters at Ellora.
• Setting up a centralized counter for tourists who want to hire guides.
• A single point of entry and exit for the complex to avoid chaos.
• Installation of lights for some paintings to make the outlines visible.
• Landscaping with selfie points for visitors to make their tour fun and enjoyable.
• Plans of setting up three to four toilet blocks with sanitary pad disposal machines as well (finally!!! Good news for women travellers!!).
• Setting up electric vehicle service in the cave premises (this service will start in September or October 2022).
• A route will be constructed on the upper hill for the tourists to be able to see the single monolith of Kailasa Temple surrounded by the hills!!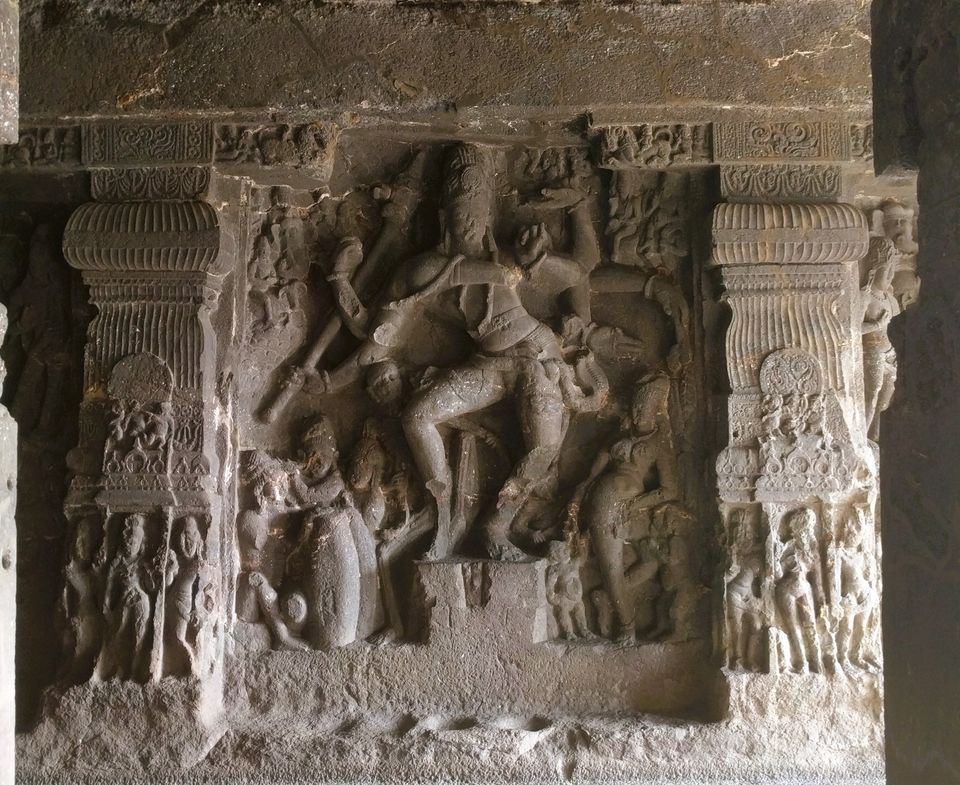 This UNESCO Heritage Site that witnesses a tourist footfall of 2,000 to 3,000 visitors daily including foreign tourists, it was but natural to introduce facilities that would make the space more accessible and attractive to visitors. My visit to Ellora was informational, joyous and slightly chaotic but with the introduction of these facilities it would attract more tourists that would boost the economy of this area and I sure hope it does…..Soon!!
Think we missed out on something? Tell us about it in the comments below. Or write about it here on Tripoto and earn Tripoto Credits!