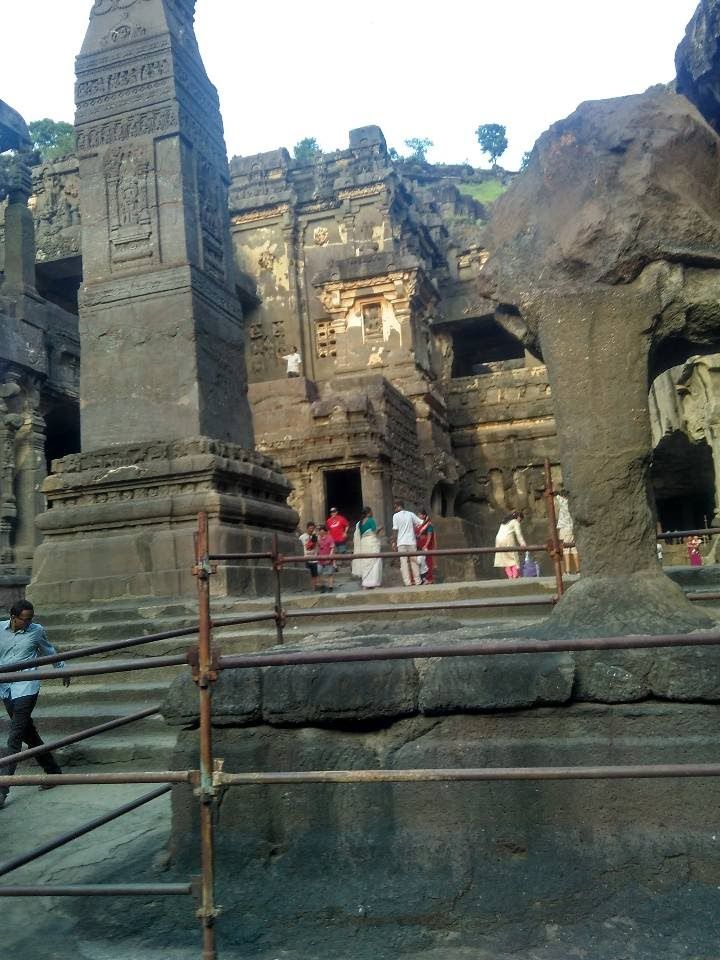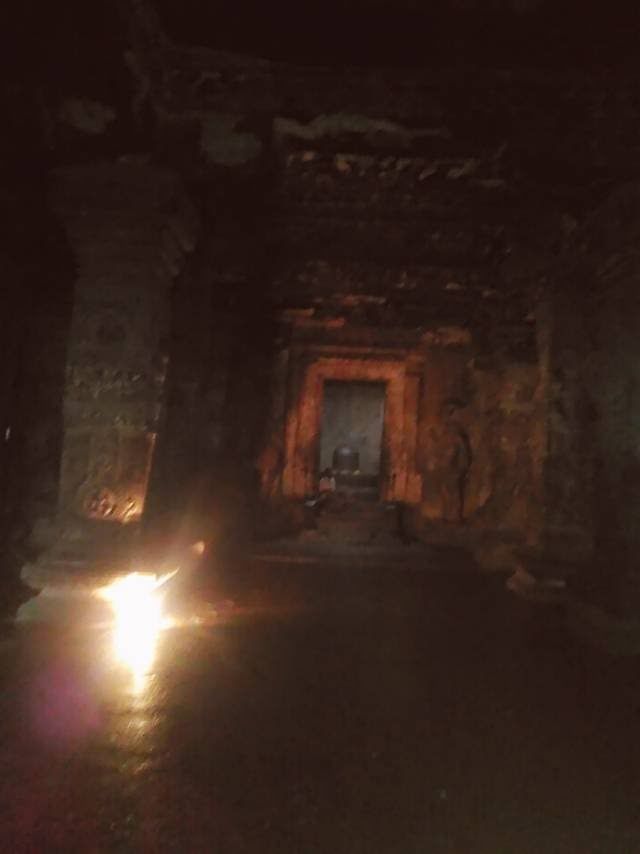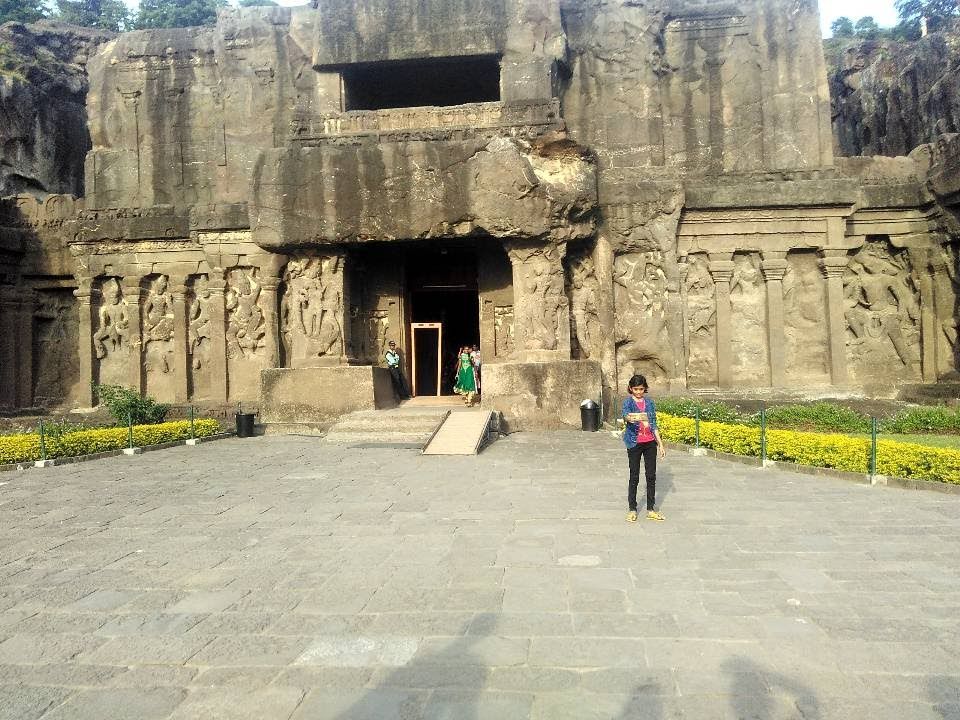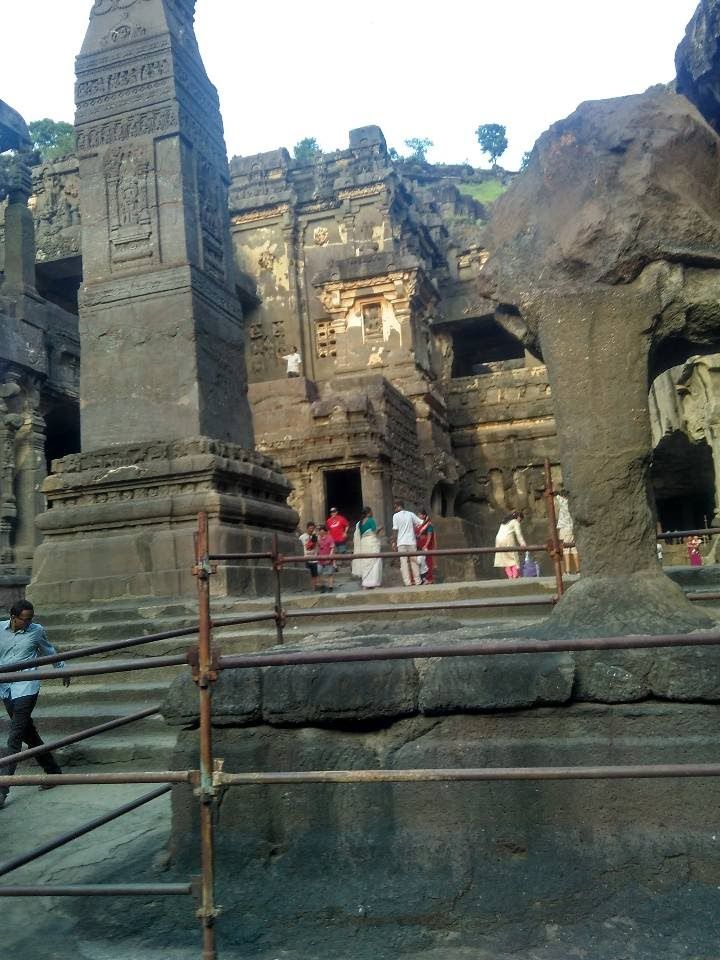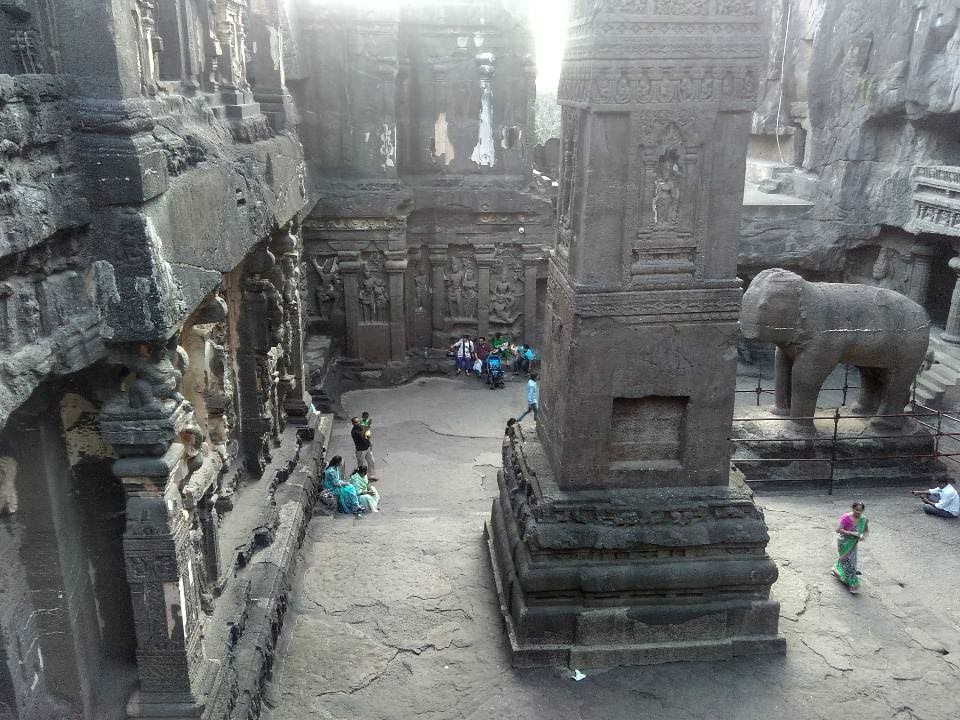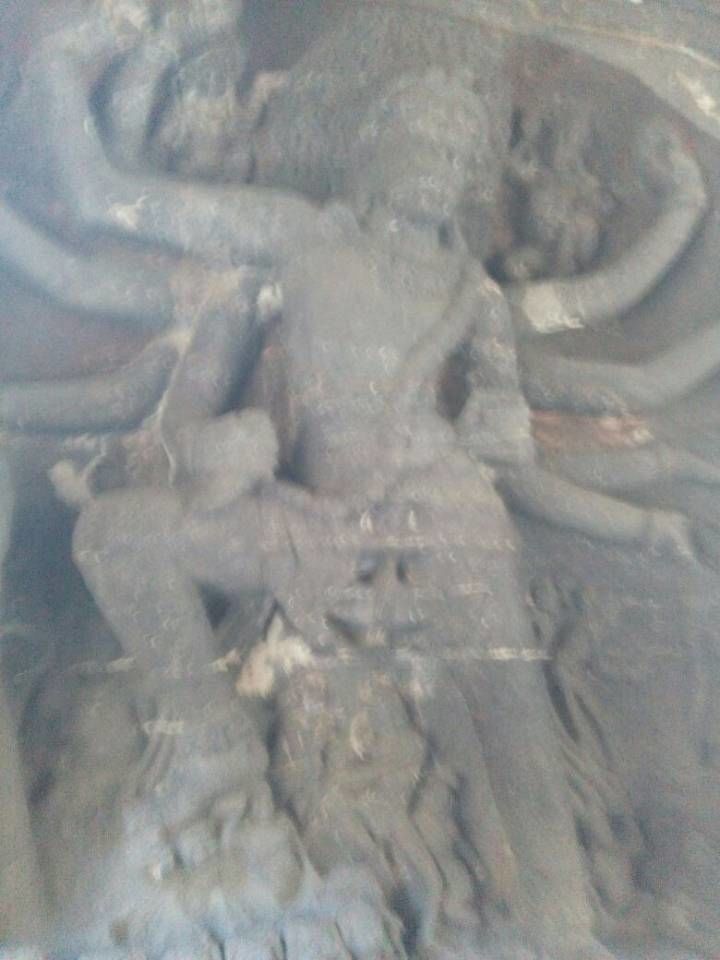 So, what is so special about the pic or even the Temple and why so much fuss about it.
It is just a temple like most of the other Temple and however India has so many temples then why it is in world heritage site. India has many older temples then this then what makes it so special.
I hope you have heard about the famous Ajanta and Ellora Caves even if you have a got of chance to visit it is also in our Text book of schools.
Ellora Caves are situated in Aurangabad District Maharashtra. A group of 34 Buddhist, Jains and Hindu caves from the 5th to 7th decade of 8TH centuries built in a beautiful surrounding surely a mecca for archaeology, History, Mythology lover and photographer. Caves have much to offer but what make this trip a life time experience is surely the Kailasa Temple built in Cave no 16 of the Caves group.
What makes this place an archaeological Wonder?
Generally any building is built down to up by assembling stone or bricks means first the base then the remaining structure but the Kailasa temple was built or it is assumed to build upside down by using Rock Carve out technique removing rock and what is most amazing thing is that the whole temple is not just made with the help of Cissel on the hardest known rock Granite but the Sculpture are so beautiful that even modern techniques found it difficult to replicate. Even attacker tried to demolish many sculptures but can't succeed and we have got such a place that India is always proud of.