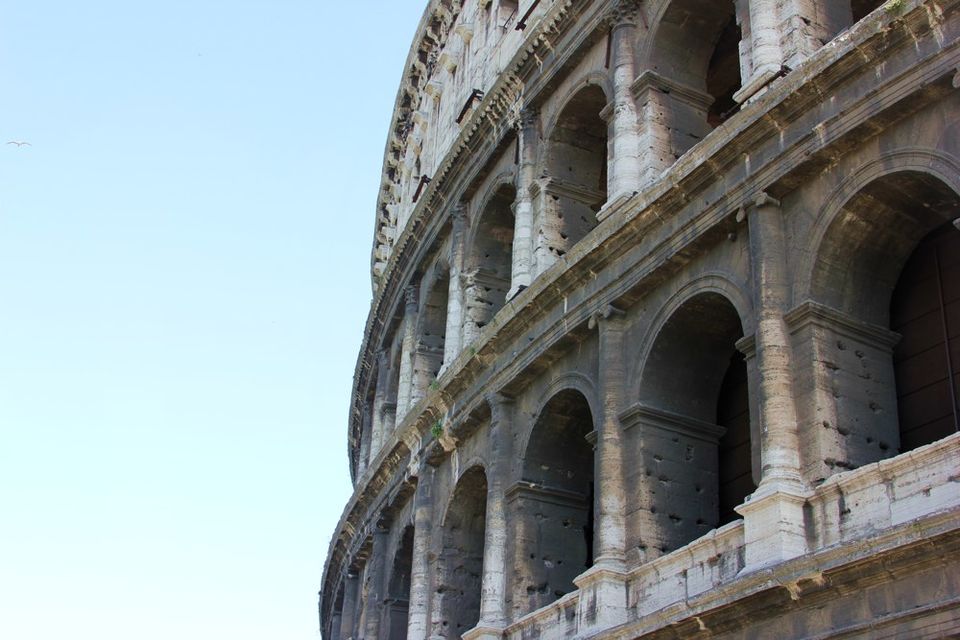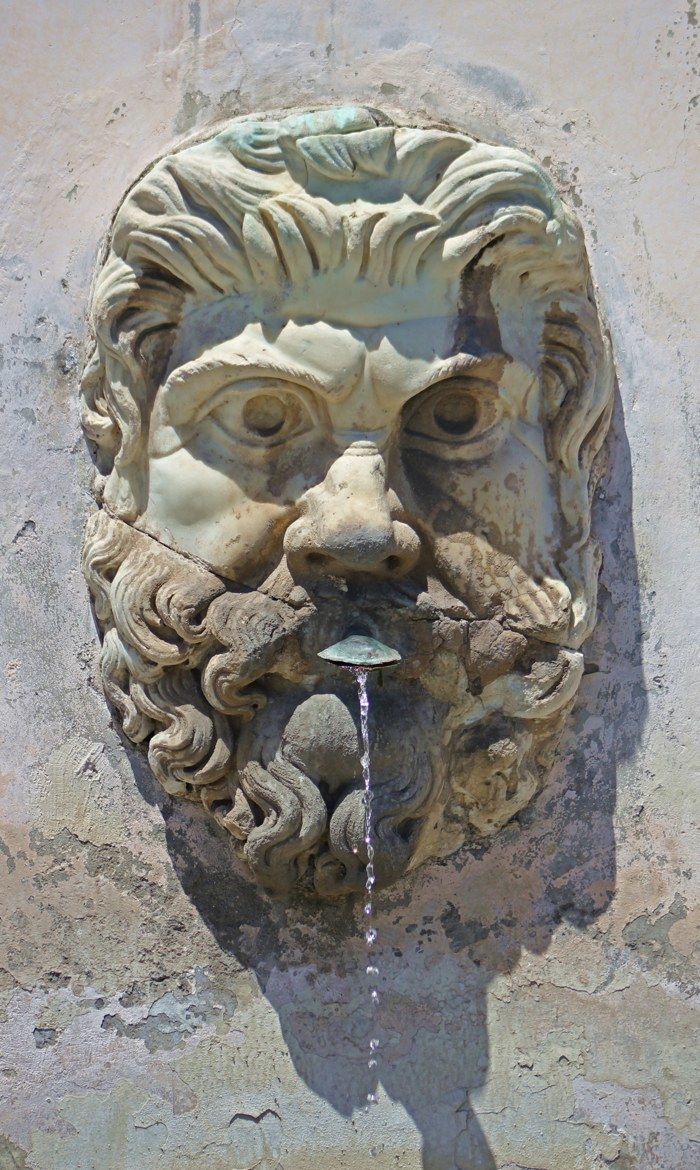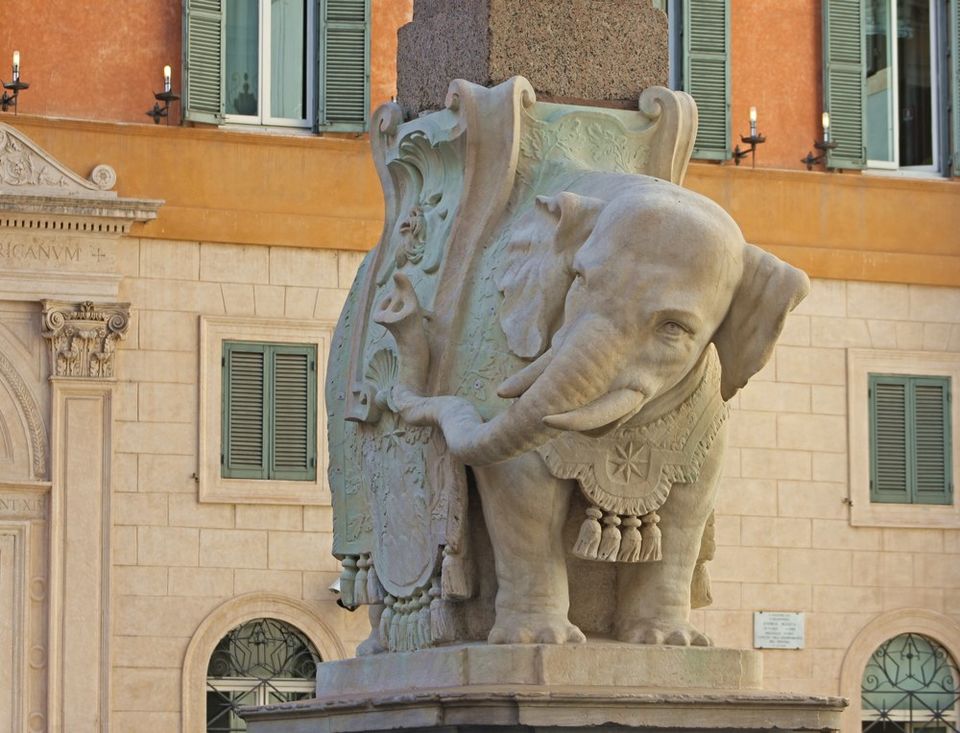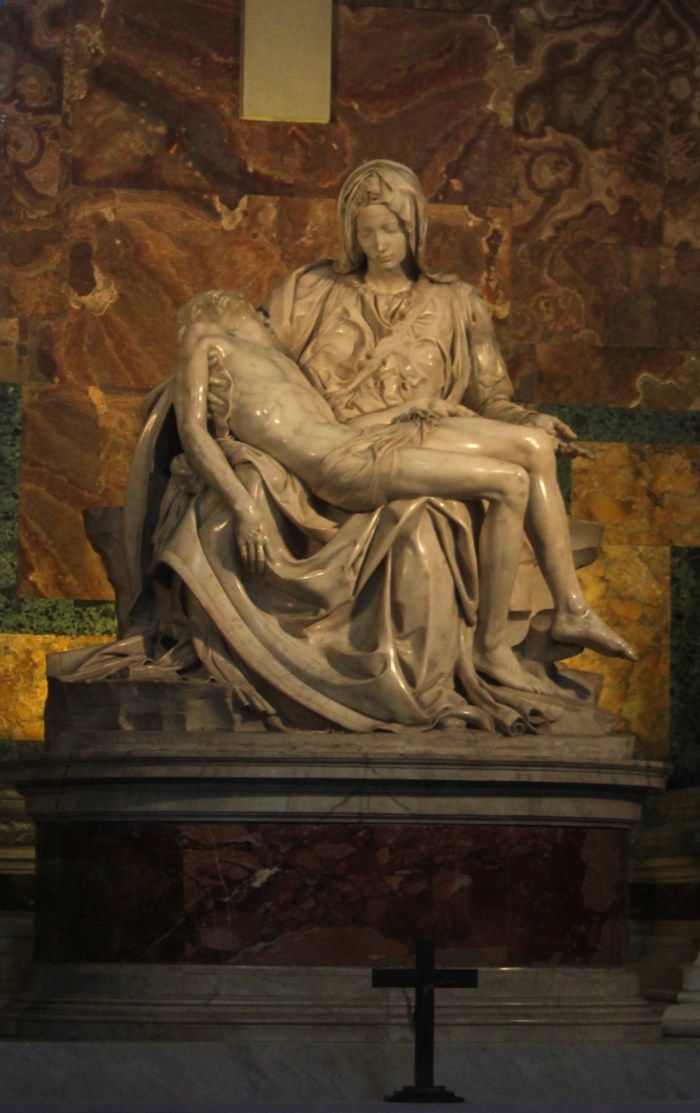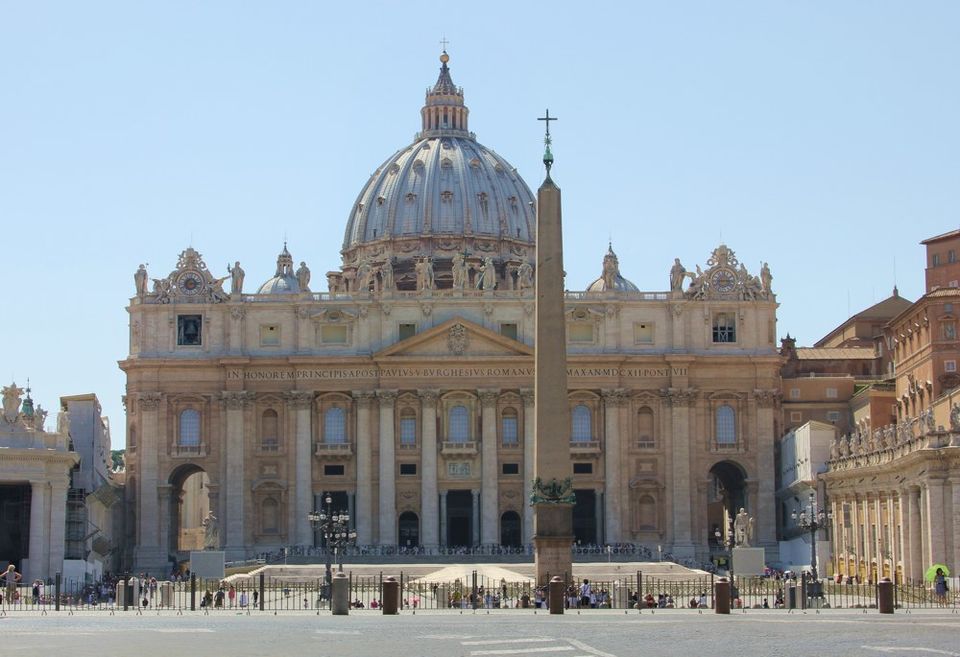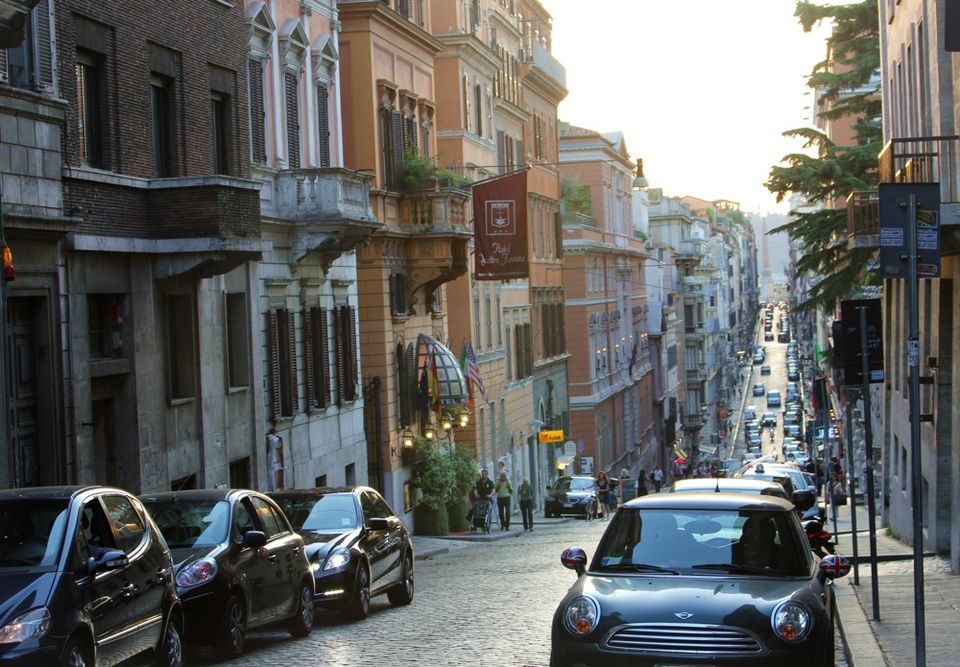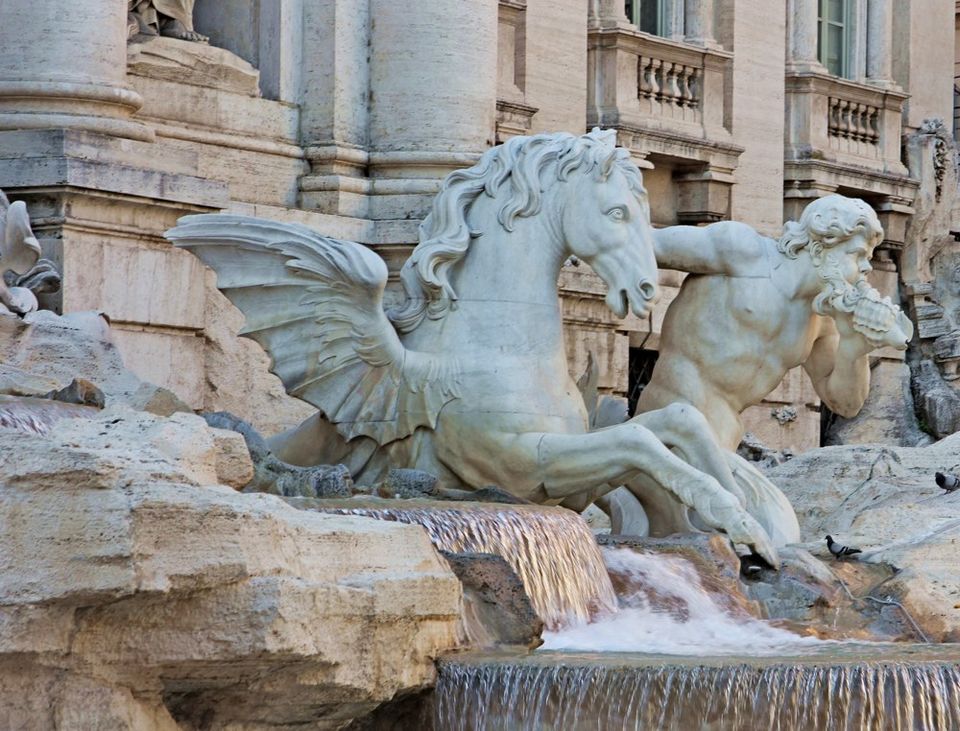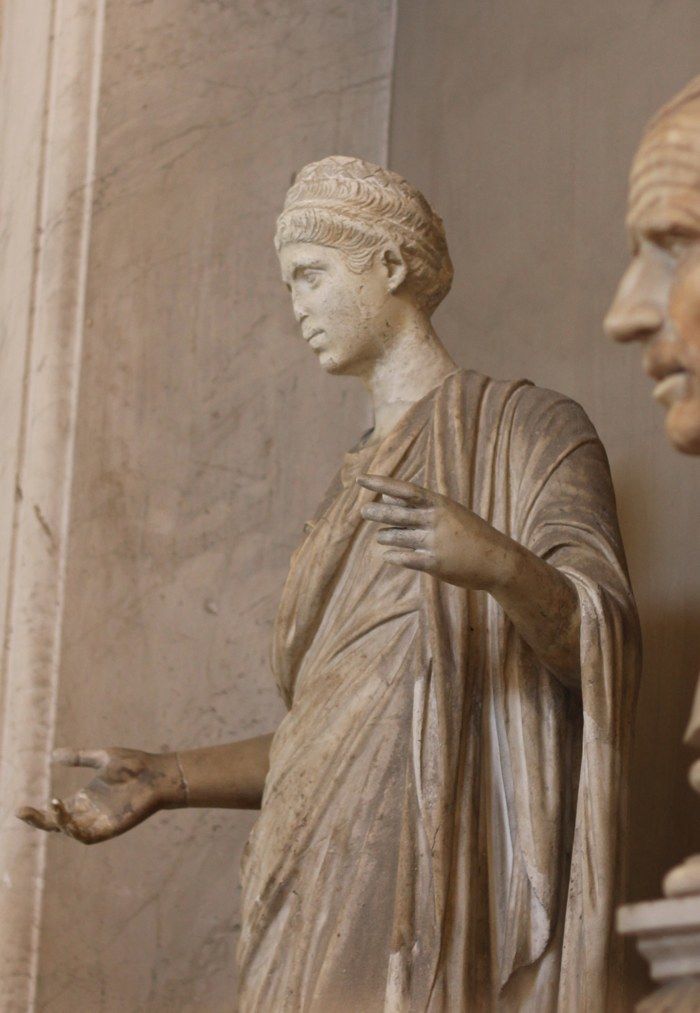 During out last few days in Europe we stayed in Rome. Our travel companions had already headed back to the states, so as an early anniversary gift we decided to absolutely spoil ourselves by staying at the Waldorf Astoria, also known as the Rome Cavalieri. After weeks and weeks of creepy bed and breakfasts, too small showers, and a general lack of hygiene, the Waldorf was a very welcome change that I fear has ruined me for other hotels. Once you've had a towel warmer in your bathroom and a menu for pillows–a menu people–you realize that the grass sometimes truly is greener on the other side.
My favorite day in the entire time that we were in Europe was our second day in Rome. We decided to just take a shuttle from our hotel to the center of the city and get lost; that was exactly what we did. Around every corner in Rome there is some iconic landmark, some famous church, some fabulous architecture, or some delicious gelato. It was impossible to get bored, and it was impossible to see everything. St. Peter's Basilica, Vatican City, The Colosseum, The Trevi Fountain, The Pantheon, the list goes on and on.
Fragments of the Roman Empire still remain. Ruins are strewn throughout the city. As I walked past the Colosseum I wondered if the citizens of Rome take for granted the seriously amazing history that is in their backyard? Or do they just hate that there are so many tourists all of the time?
Rome was founded in 753 BC and the legend is quite interesting. Twins, Romulus and Remus, were nursed by a wolf. When they were older they decided to build a city. They argued and Romulus killed Remus. Leaving Rome to be built by and named after Romulus.
I cannot help but look on this great work and be inspired to try to make something of myself in this world. With a little patience, time, and hard work, anything is possible, right?
In Biblical times, Rome is also known to be the death place of both Peter and Paul. Peter is buried within St. Peter's Basilica. Something about that is amazing to me–as I write this blog, I think I'm discovering that I have a morbid fascination with gravesites. Can you imagine having St. Peter's Basilica as your tombstone? To be honored in such a way. Peter was, in my opinion, one of the most human of the saints. He continually messes up and continually gets reprimanded–this gives me hope that even those of us who are so blatantly imperfect are still adored by Jesus.
Rome is an absolutely astounding city. I'll tell you more about all the individual parts and pieces that we got to see soon, but an overall grand view of Rome is overwhelming in the most amazing way. Rich with culture and history, Roma is a magical city.