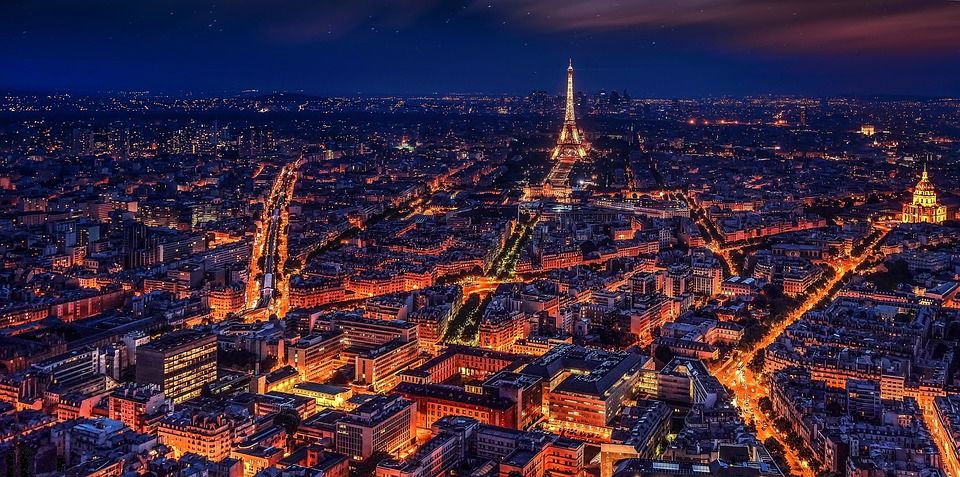 The world's fashion, art and gastronomy hub, Paris is one city where you will surely be overwhelmed with the width and depth of experiences on offer. Home to the iconic Louvre Museum and Eiffel Tower, the revered Notre Dame Cathedral, the prestigious culinary institute Le Cordon Bleu and the most sought after fashion labels, Paris has something to offer for everyone.

As they say, the most beautiful experience in life are priceless. It is not everytime that you have to spend a fortune to experience them. There are times when they come to you without a cost, and are so enriching that the memory stays with you for a long time to come. Here is our list of the top things to do in Paris (for free!) on your next trip.
1. Get mesmerized by the Eiffel Tower Light Show
Visited by millions of people from across the globe, the Eiffel Star definitely is the star attraction and highlight of any visit to the French capital. In the evenings, this wonder of the world comes alive with a spectacular Light Show, free to watch for locals and visitors alike. From sunset until 1 am, the tower is illuminated every hour, with the lights sparkling like tiny stars offering an incredible experience.
Each show lasts for about 5 minutes and the grand finale at 1 am lasts for 10 minutes. Head to Trocadero, visit Pont de la Concorde, walk along River Seine or go to Champs de Mars, among other places, to watch the Eiffel tower as the light beams begin their magic.
Timings:
Sunset until 1 am.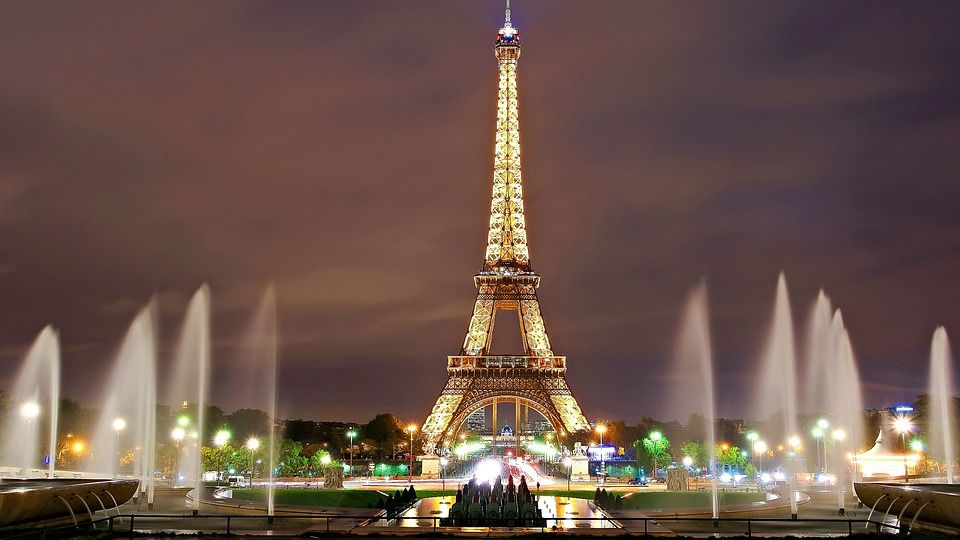 2. Step into the grand Cathédrale Notre Dame de Paris
If you're an art or history buff, or just an avid traveller, this is a must on your Paris itinerary. Among the most important landmarks in the world, the cathedral allows visitors to enter for free.
While you are here, spend some time admiring the cathedral's majestic entrance, architectural gargoyles and the West Rose Window (with a beautiful depiction of Virgin Mary), among other artefacts. Plan your visit in a way so you can attend the Sunday morning mass, one of the most peaceful and enriching experiences ever.
Timings:
Monday – Friday: 7:45 am – 6:45 pm, Saturday – Sunday: 7:45 am – 7:15 pm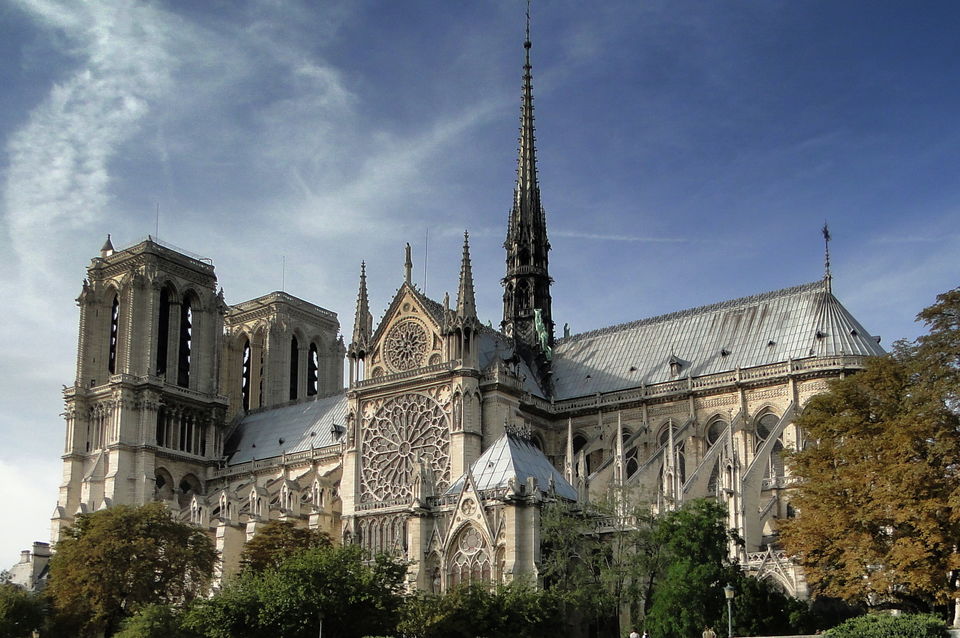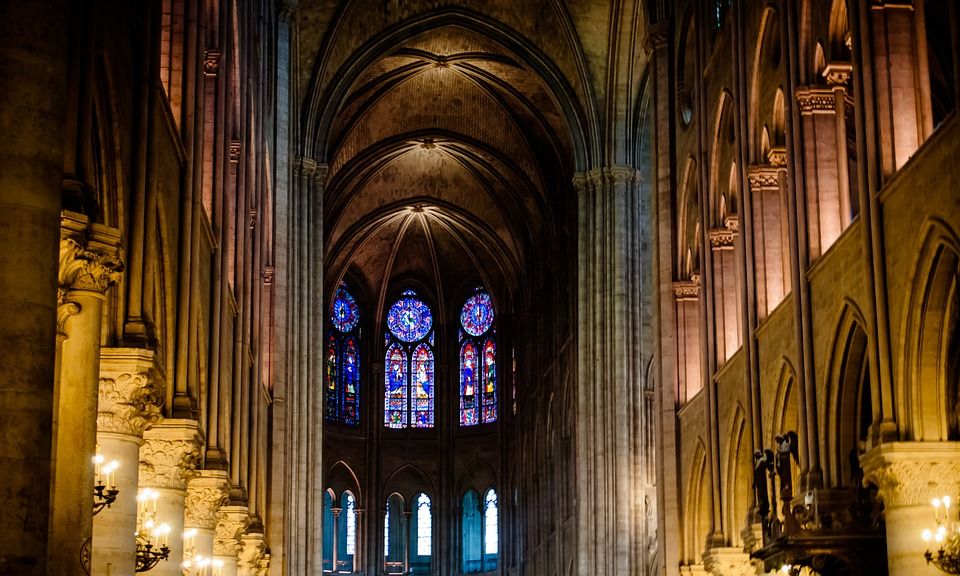 3. Explore the secrets of the city with a free walking tour
Like most European cities, Paris also hosts a number of free walking tours around the city. This is one of the best ways to get familiarized with the nooks and crannies of Paris. While some tours tell you about hidden architectural marvels and some take you for the most memorable food trails, there are others that take you around to witness the rich history of Paris or to the most picture-worthy spots. Which one will you pick?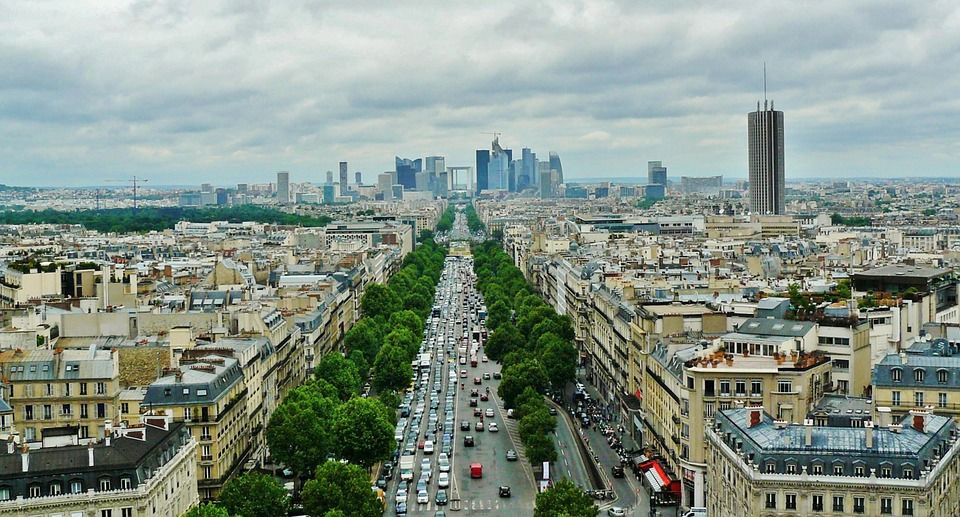 Some companies offering free walking tours are https://www.discoverwalks.com, https://freetoursbyfoot.com and http://www.neweuropetours.eu, among others. Make sure to book in advance as the tours are conducted in small groups.
4. Watch the world go by at Canal Saint-Martin
This waterfront oasis is a great place to unwind at after a day spent sightseeing. Stroll along the canal, make friends with the locals, lounge under the sun or get yourself a drink or two at a café.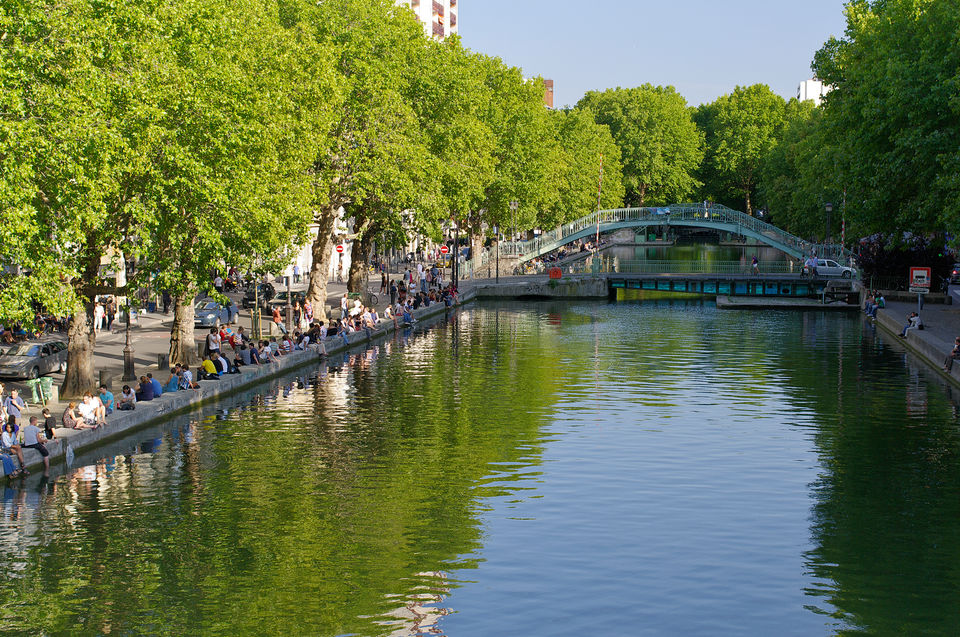 You can also enjoy window shopping and dig into the softest Parisian bread at one of the many bakeries here.
5. Soak in the local culture at Paris' flea markets
Paris has so many of them, with Porte de Clignancourt, or Les Puces, being the most popular one. This is where you can sit back and admire the art pieces, vintage couture, collectibles, latest fashion trends and local delights that belong to Paris.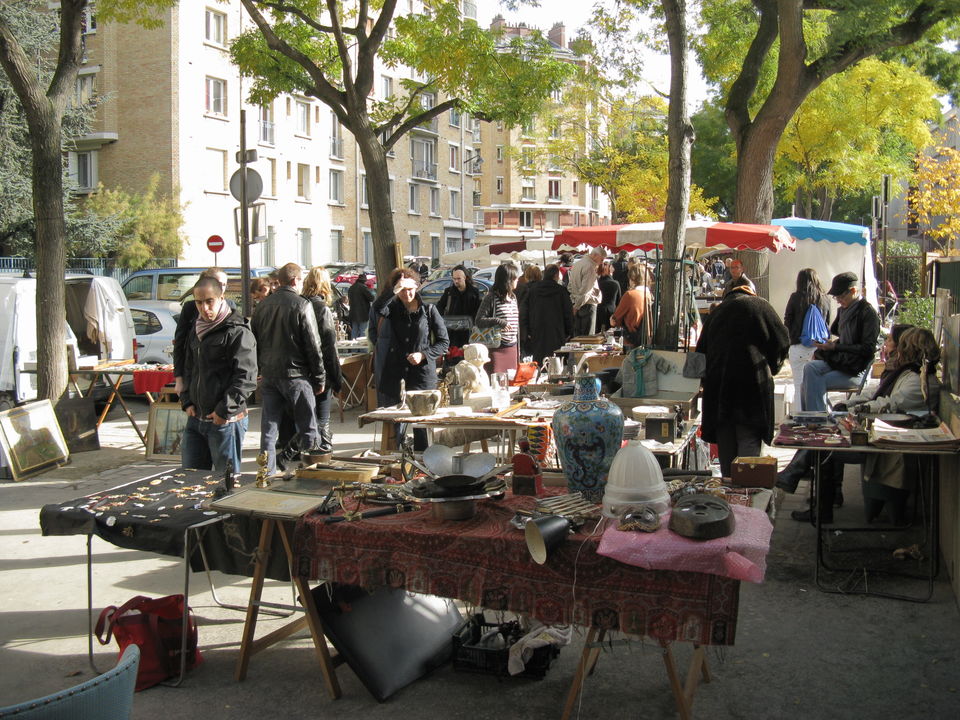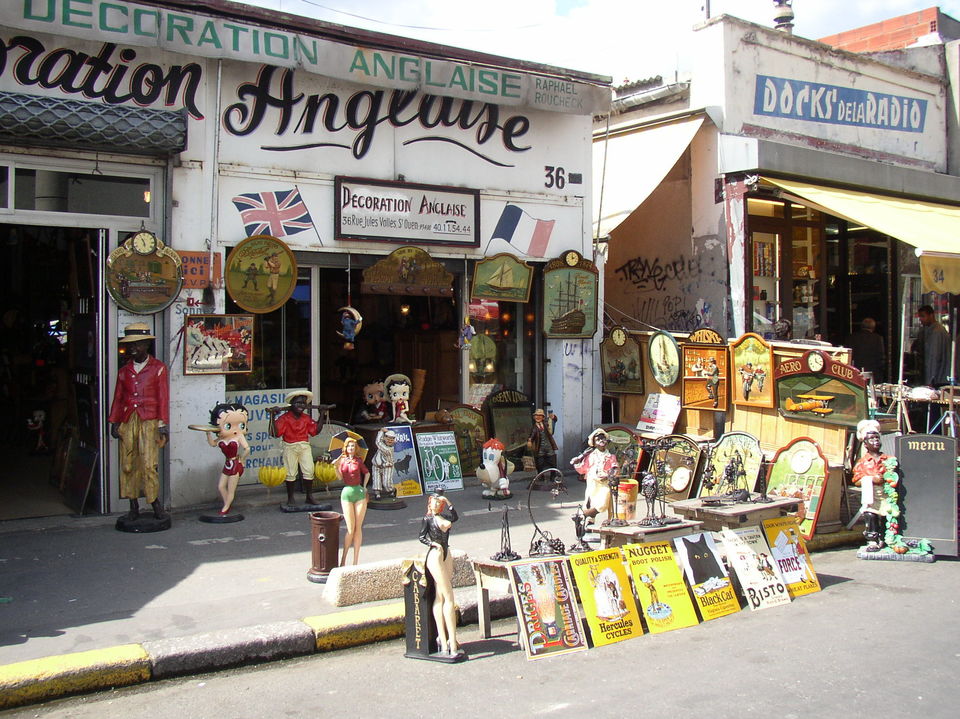 Porte de Vanves is yet another flea market, much smaller though, but great to soak in the vibe of the city. Stroll through the market, spend some time with the locals and grab some souvenirs if you like!
Timings:
Porte de Clignancourt (Saturday: 9 am – 6 pm, Sunday: 10 am – 6 pm, Monday: 11 am – 5 pm)
Porte de Vanves (Saturday – Sunday: 7:30 am – 1 pm)
6. Spend a relaxed evening at Jardin des Tuileries
Strategically located between the Louvre and the Place de la Concorde, this public garden is a delight to visit anytime of the day. Planned by the architect of the gardens at Versailles, André Le Nôtre, it is filled with beautiful fountains, ponds, walking trails, sculptures, lush greenery and wonderful views to brighten up your mood.
Timings:
April – September: 7 am – 9 pm, October – March: 7:30 am – 9:30 pm
7. Watch a free concert in Paris
Paris churches are known to host free music concerts open to all. Head to Notre Dame Cathedral on Saturday evenings to hear the Auditions du grand orgue. Reserve Thursday evenings for free concerts (and snacks!) at the Église de la Trinité. Other churches that organize musical evenings that are free to enter are Eglise de la Madeleine, Eglise Saint-Eustache and Eglise Saint-Roch, to name a few.
8. Pay your respects at Père Lachaise Cemetery
The largest cemetery in Paris, it has been the final resting place of the rich and famous, such as Jim Morrison, Oscar Wilde, Apollinaire, Simone Signoret and Alfred de Musset, among others. Take a walk down the cemetery as you look at more than 70,000 elaborate tombs forming a 44-hectare garden.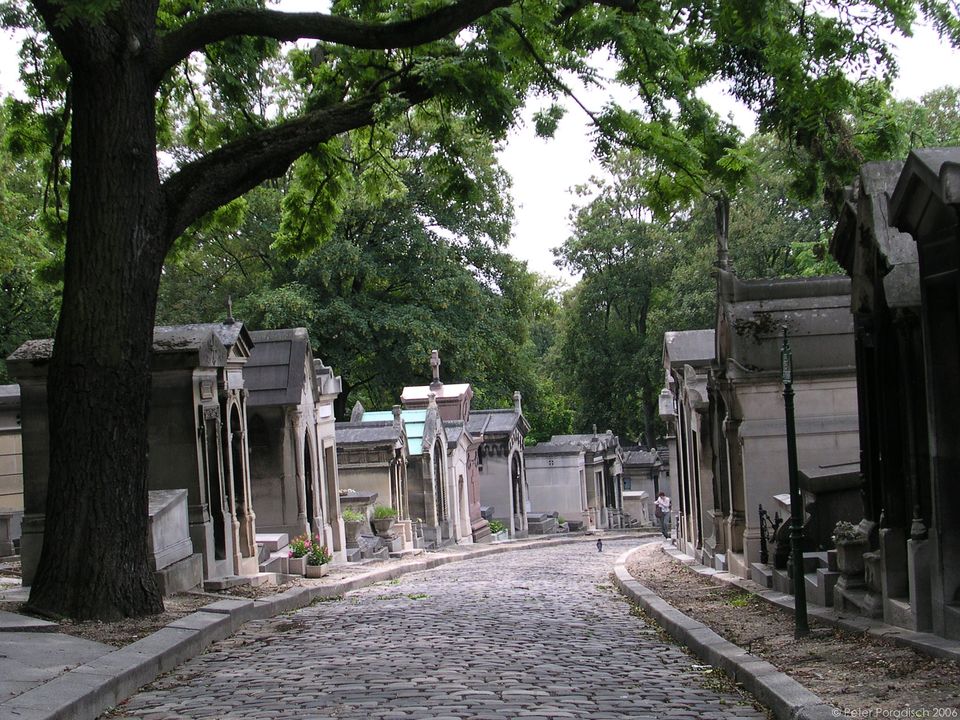 Timings:
Monday – Friday: 8 am – 6 pm, Saturday – Sunday: 9 am – 6 pm
9. Have a tête-à-tête with art at the National Museum of Modern Art in Paris
The permanent collection at the museum is free to view and boasts of over 8,000 artworks. These include paintings, sculptures, media, abstract installations and more. Walk past the various exhibits to learn about 20th century modern art and trends like cubism, new realism, abstract art, et al.
Timings:
Tuesday – Sunday: 10 am – 6 pm, On Thursdays till 10 pm
10. Visit Arènes de Lutèce
Dating back to 1 AD, a visit to this ancient Roman amphitheatre will be a delight for those into Roman history. The massive amphitheatre can accommodate upto 15,000 spectators and was once the venue for many theatrical productions, gladiatorial fights and circuses.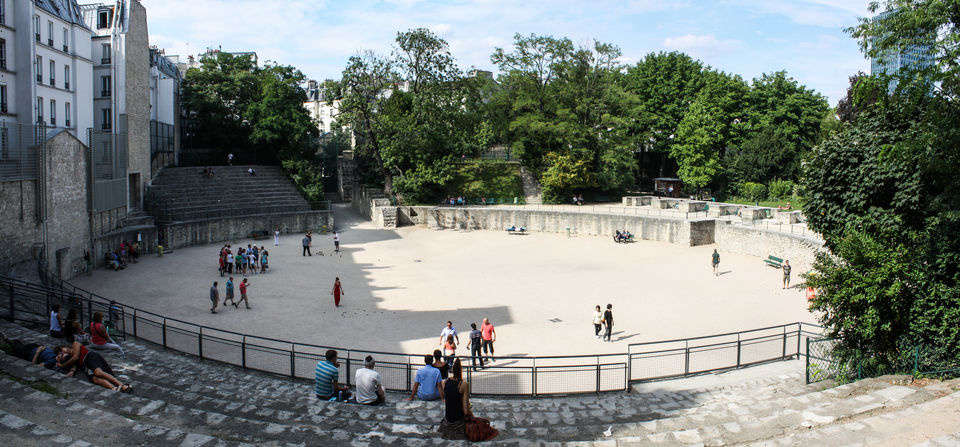 A day spent here will bring you face to face with the Roman heritage and influences in Paris from the times when the city was a Roman outpost.
Timings:
Monday – Sunday: 8 am – 9:30 pm