Slowly getting accustomed into the European culture and lifestyles was on my mind and I just did that on my first day in the city of art, magic and romance. Opted for an art exhibition by Gustav Klimt at Atelier des Lumières to get things underway. The skip the line ticket here cost me 15 Euro (INR 1200). It was a new form of art I had never been exposed to before and exploring this in a non touristy neighbourhood of Rue Sant- Maur with a local was a different and very exciting experience. It was also impressive to see the response Parisians have towards art exhibitions. From one neighbourhood to another I continued exploring La Marais and ate a super delicious falafel sandwich at the restaurant called L'As du Fallafel which is at the Jewish quarter at the La Marais neighbourhood in Paris. A good meal here cost me approx 12-13 Euro (INR 1000-1100). Later that evening I had a super awesome Airbnb experience and explored one of Paris's oldest clubs known as 'REX club' with likeminded locals. Entry to the club cost me 15 Euro(INR 1200). All this was just to set the character for the big Europe trip ahead of me. I would surely recommend this to all travelling not necessarily in Europe but also anywhere around the globe to take a day to get accustomed to the lifestyle of the place, the language and the way locals commute, the restaurants and the hangouts they recommend. Again Couch Surfing and Airbnb experiences with locals big recommendation from me. For me it was a great way to get things underway and get a feel of the culture and lifestyles. Of course, falafel is not a French dish but I ended up at this restaurant after getting lost at the La Marais neighbourhood something which was completely unplanned and it turned out to be a brilliant decision. Well, you only get lost to find yourself and I found a new side of mine which is how much I love falafels!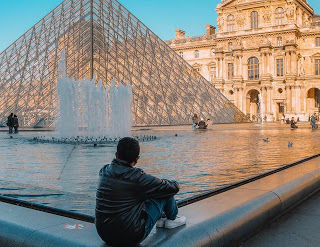 Getting a feel of Paris on my first day with the locals , I started off my second day by visiting the Cathedral Saint Michel Notre Dame, exploring the area and the amazing way in which the walls and pillars are made was a very interesting experience. Later I was out and about heading to the famous Louvre museum. Being out and about Paris was so smooth thanks to my experiences on the first day. Yes, I did enter the Louvre to see the Mona Lisa by Italian Renaissance artist Leonardo da Vinci . Entering the Louvre cost 15 Euro(INR 1200), well I can only recommend this if you are a sucker for artistic and renaissance paintings from across the world. Otherwise you can always sit around the glass pyramid and admire the Louvre Palace, the Arc etc. The vibe around the place is positive a good place to watch the sunset between the glass pyramid. It can get crowded during peak hours as it's known to bring the most number of visitors annually (Skip the line entrance ticket is highly recommended here). Also, you can buy a Paris museum pass if you are interested in visiting several museums during your stay. As a tourist you've got to be alert as at crowded places pick pocketing is a common act here and a touristy places are house to many tourist traps and scams. Staying alert and being aware of your surroundings is mandatory by this you can take full advantage of your time and enjoy the iconic monument or the museum. Later on that day I was exploring the boulangeries (bakeries) binging on some authentic croissants , Pain au chocola (a sweet roll consisting of chocolate) and Pain aux raisins (sweet rolls consisting of raisins) and of course coffee! I also explored a few brasseries (brewery). However boulangeries are my recommendation if you want to get the bakery products cheap! when it comes to brasseries I would recommend this instead of restaurants around the touristy places to sit down and get a good meal. It's right there you just have got to walk a street away from the tourist spots and voila! you will find and authentic French boulangerie or brasseries giving you an authentic flavour to your food and also helping you save money compared to the touristy restaurants, making it an happy experience for you! A good breakfast in one of the boulangeries which consisted of 2 types of bread and coffee cost me 8 Euro(INR 650). In my entire stay in Paris I've binged on the several types of breads and explored boulangeries on many occasions. In case for Lunch and Dinner food in Paris is expensive and a good meal with a beverage can easily cost 14-16Euro (INR 1200-1300). With Christmas being a little more than a month away I also got a chance to see a grand decor at The Galeries Lafayette(a French department store chain) later that evening. Enjoying the hustle and bustle of the Parisians here and seeing them prepare for Christmas was a joy to see.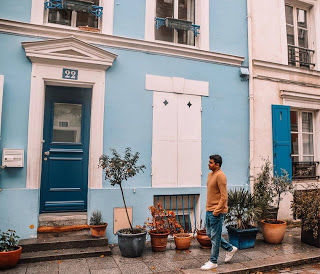 Getting right into the touristy things on my third day I was heading straight to Paris's most iconic monument and an old friend of mine whom I've never met the 'Tour Eiffel'. Metros and RER's make this place accessible. Stations like Bir Hakeim, Trocadero and Champs de Mars are some of the closest to this monument. Yes, Trocadero is the best place to get a good picture with the Tour Eiffel and heading there at the crack of dawn would be ideal to be away from the crowd. I did manage to get a picture however the weather was not on my side and it was raining so you might notice a few rain drops on my picture. Please be nice I am still a novice photographer. Exploring out and about the Tour Eiffel area I did notice the most extravagant bridge in Paris, 'Pont Alexandre III'. Another iconic figure in Paris connecting the Champs-Elysees quarter to the Tour Eiffel block. A good postcard picture here is guaranteed! As the sunset I made it to the most amazing road in Paris the Champs-Elysees. This place is filled with exciting brands and is home to some of the finest French brands. A treat for a shopaholic and these spots out and about Paris are best explored by foot. If you are here during sunset you can get a breathtaking view of the sunset over yet another iconic monument in Paris the 'Arc de Triomphe'. Walking around the boulevard near Champs de Mars or exploring the 'Pont Alexandre III' just gives you the best insight into this beautiful city. I would say this for all the countries I have visited that the best experiences are by exploring it on foot! Holds totally true for Paris 100%. In fact I would recommend an investment on a good pair of comfortable walking shoes before heading to Paris. Later that evening I explored the most epic moment of the 'Tour Eiffel' sparkling and glowing. I can say it was the highlight of my trip and I would recommend this is to everybody who visits Paris. It is a sight not to be missed! During the summers hiking up the tower is popular for breathtaking views of the city. Personally, when it comes to monuments I like to admire them from the outside and by setting myself at a cafe or walking around the place or sitting on one of the benches at the many gorgeous boulevards around.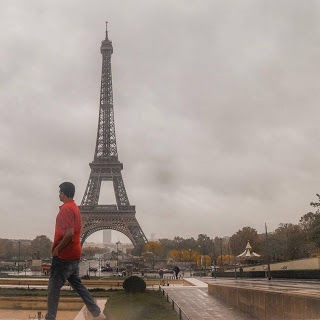 Getting things underway on my last day at Paris, I began my day by exploring an adorable and colourful neighbourhood Rue Cremieux. Here again the credit goes to locals otherwise I would not have been aware of such awesome pockets in Paris. It is certainly a non touristy place and is super fun to walk around this street and admire the colourful houses there. Since it was my last day in Paris, I quickly had breakfast at a boulangerie and was headed from one beautiful place to another I was at Montmartre. This iconic place is known as old Paris and a walk through the cobblestone road from one pink house to another house constructed in an authentic vintage French style, finding hidden gems, popular street art here and enjoying the beauty of this area by nibbling on to a crepe and finally leading to the Sacre-Coeur church has got to be on everybody's itinerary in Paris. The Sacre-Coeur church was one of the most peaceful churches I have ever visited and I totally loved the tranquillity and calm vibe the church had, a good way to end my trip at Paris. Yes my last day was a fast one but I enjoyed keeping up to the pace of the city with the time I had and my fun filled days at Paris were coming to an end. Paris was a great way to begin my journey in Europe and I totally recommend this beautiful city to all. Fun guaranteed here. Yes, I have not seen all of Paris and totally do not mind coming back here sometime again in the future, there is so much to do in this city such as a tour at the catacombs, the river Seine cruise and so many day trips from Paris to neighbouring beautiful places are to name a few which I missed out on. However, for now it gave me all the experiences that I wanted from hanging out with locals to doing the touristy things Paris, you beauty!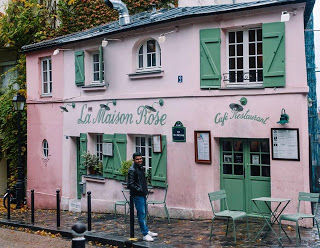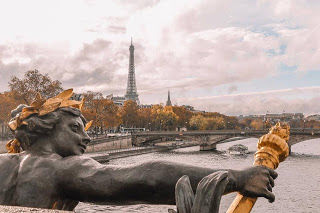 Skip the Line; Louvre Museum ticket -
https://www.tripadvisor.in/AttractionProductReview-g187147-d12380775-Skip_the_Line_Louvre_Museum_Ticket-Paris_Ile_de_France.html
Big bus hop on - hop off tour -
https://www.tripadvisor.in/AttractionProductReview-g187147-d11454297-Big_Bus_Paris_Hop_On_Hop_Off_Tour-Paris_Ile_de_France.html
Tour Eiffel priority access -
https://www.tripadvisor.in/AttractionProductReview-g187147-d11472816-Eiffel_Tower_Priority_Access_Ticket_with_Host-Paris_Ile_de_France.html
Paris Museum Pass - http://en.parismuseumpass.com/