No matter what kind of a traveller you are, chances are that you have either been to Goa or have a trip to the sunshine state on the cards. However, the one dilemma that every traveller heading to Goa faces is whether to go North or head South. On a recent solo trip to Goa, I too, found myself at similar crossroads.
However, instead of choosing between the party scenes of North Goa and South Goa's pristine beaches, I decided to take the road less taken. Confused between North & South Goa, I spent 48 hours in Panjim and ended up discovering a gem of a town. Say hello to the hidden gem of Goa, say hello to Taleigao!
Why travel to Taleigao
Taleigao makes for a great place to get an insight into the life of an average Goan. The town is unlike anything that Goa is usually associated with – no parties, no overcrowded attractions and no tourist scams! If you're up to explore a completely different side to the state, Taleigao is where you should be heading to next.
Here are some of the key things you must do on your stay at this beautiful village:
1. Go church-hopping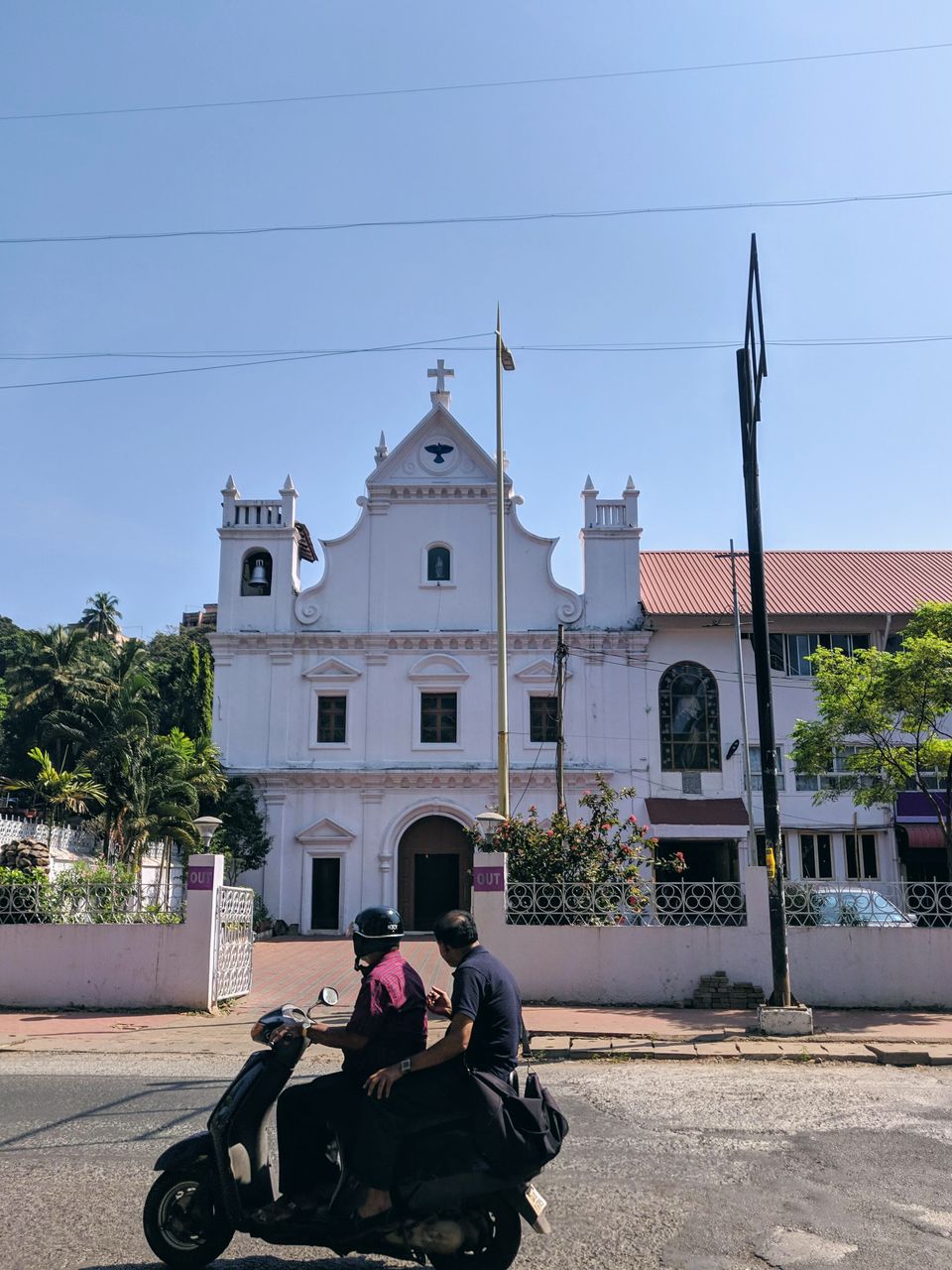 The entire Taleigao and St Inez area is home to many ancient churches and cemeteries which attract travellers from different corners of the world. If you've set base in Taleigao, simply take a walk around to explore the age-old monuments and marvel at the stunning architecture. The St Inez Church, Lourdes Chapel and St Michael's Church are some of the top places that deserve a spot in your to-do list while in Taleigao.
2. Befriend a local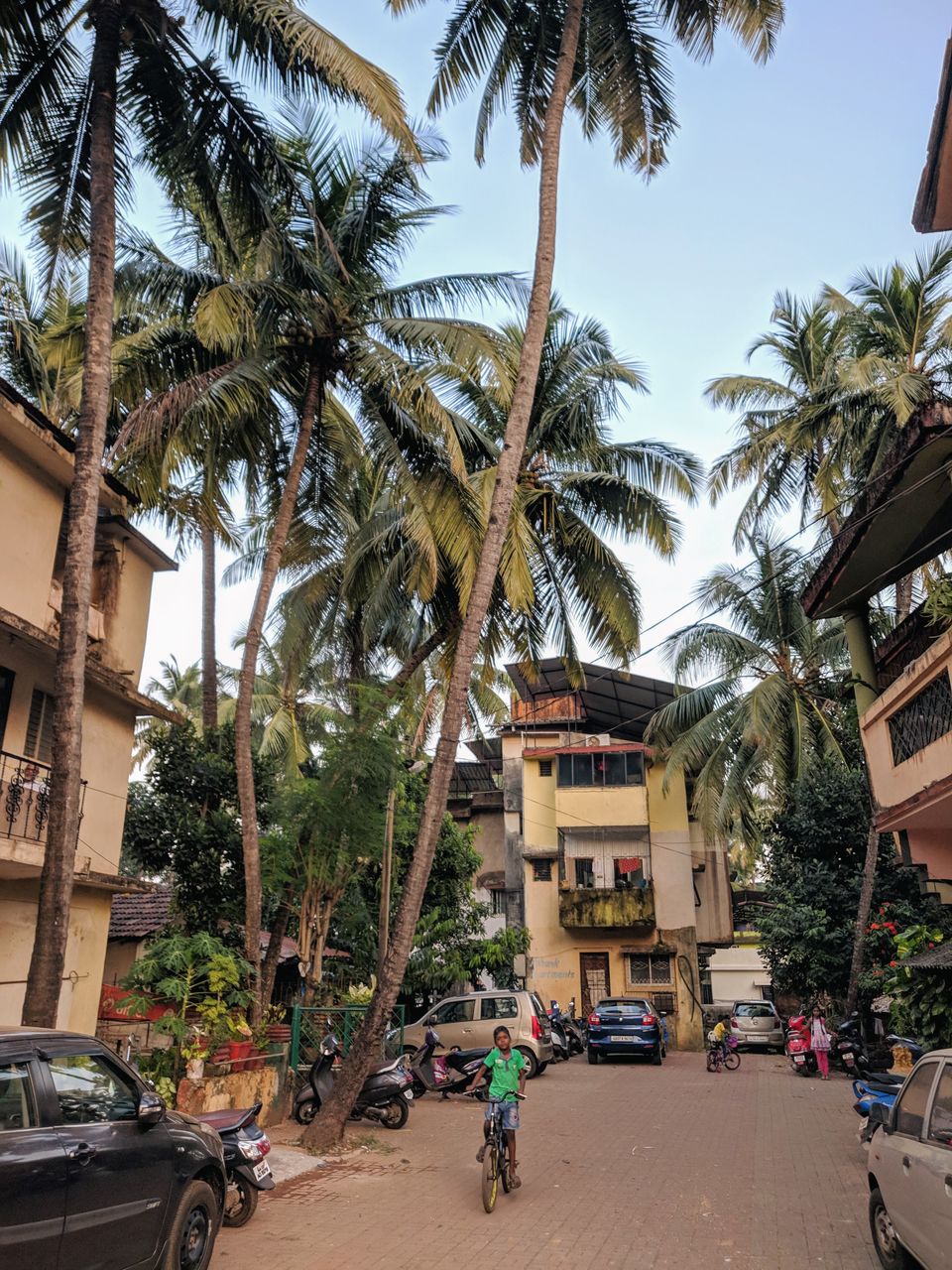 For me, the most striking thing about Taleigao was how life is always in the slow lane here. Contrary to my previous experiences in Goa, the people of Taleigao came across as warm, friendly and extremely helpful. I ended up befriending Anthony, a local tea seller who took me around the village on the pillion of his rickety bicycle. Riding through the winding lanes, through the vibrant houses as the locals went about with their daily business was undoubtedly the highlight of my stay in Taleigao.
3. Spend an evening in Taleigao Market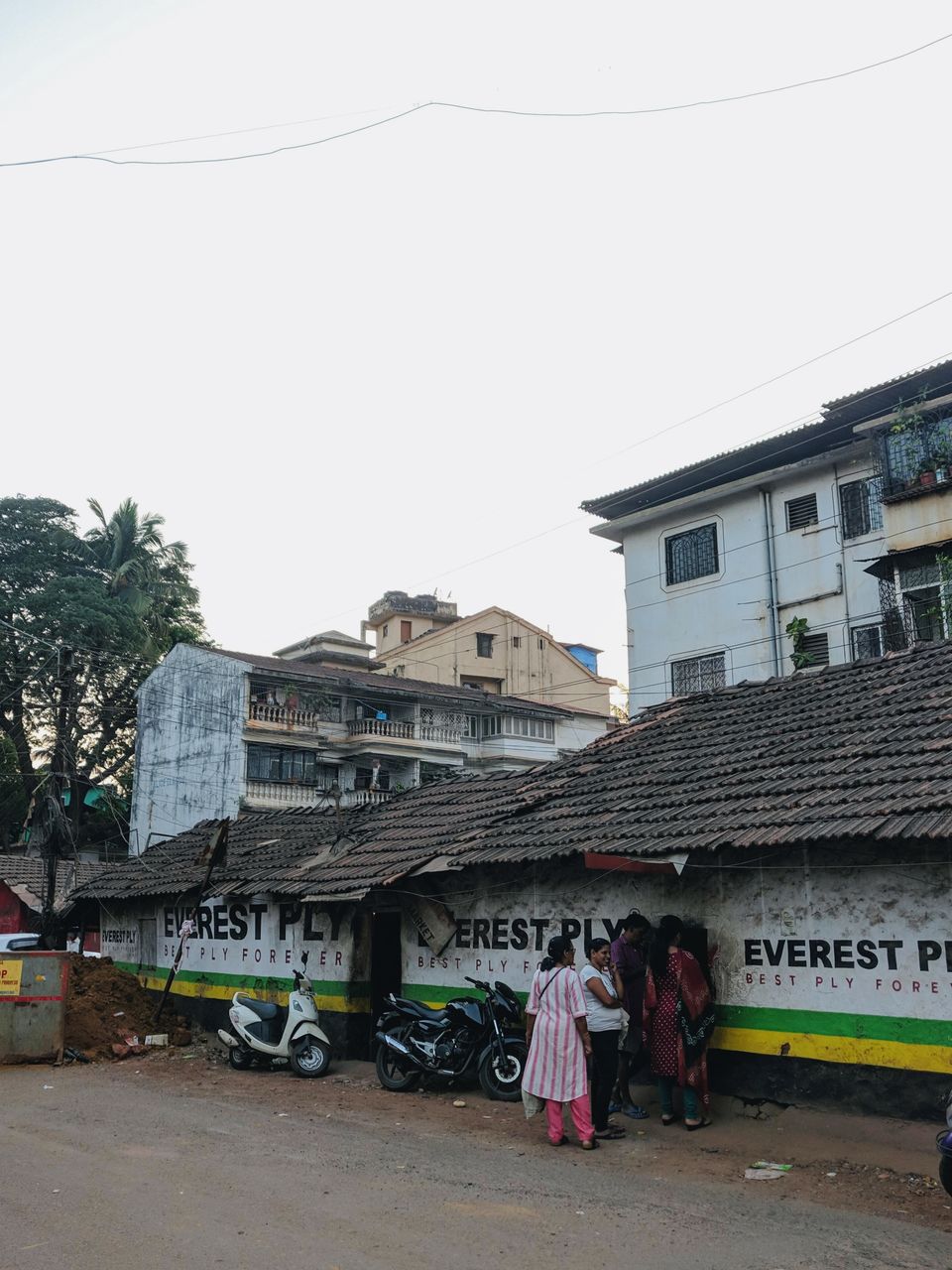 As soon as the sun starts going down, the locals in Taleigao start coming out on the streets – to catch up with one another, get fresh vegetables and seafood and sit for a drink. Despite the fact that the Taleigao Market barely spreads across 500 metres, it starts buzzing with activity at dusk. Take a stroll through the marketplace, observe the locals and find your cosy spot as time takes its own course.
Cuisine on offer
The streets of Taleigao are lined with many small, rustic bars and restaurants that dish out authentic Goan cuisine – delicacies that are difficult to find on the state's many bustling beaches. No matter what place you go to, the food will most likely be simple, earthy and oozing with love – much like the entire vibe of Taleigao.
I ended up having some memorable meals during my stay in Taleigao. Here are a few of my favourite ones:
A place that locals swear by, Anand Bar & Restaurant is hands down the place to eat in Taleigao. The fish thali is an absolute winner and their chicken sukka is the best thing you can have with a glass of cold beer. A meal for two will cost you about Rs 300.
A place synonymous with authentic Goan food, Branco's is an institution in its own right. The staff is extremely passionate about football and is always up for a conversation. The vibe here is relaxed and the portions, generous. So make sure you have enough time and appetite at your disposal. A meal for two will cost you around Rs 700.
With posters of musical legends lining the walls, Pinto's Bar is a place tailor-made for music lovers. The small and cosy bar is a great place to grab a beer and snacks after a long day of exploring. A meal for two will cost you around Rs 700.
When to go
January to February is the ideal time to explore Taleigao, as the December rush subsides and the harsh summer is yet to kick in. If you're looking for a completely off-grid experience, pack your raincoats and plan a trip to Taleigao in the monsoon months of July to September.
Getting there
Taleigao is located 30 km from Goa Airport in Dabolim. A taxi from the airport to Taleigao will cost you between Rs 1000-1500, depending on how good your bargaining skills are. Alternatively, one can also take a state-run volvo or a local bus to get to Panjim bus stand in about an hour and a half. The state-run AC bus will cost you Rs 100 while a local bus, anywhere between Rs 20-40. Take a local bus from Panjim bus stand to reach Taleigao in another 15 minutes (Rs 15).
Getting around
Scooties are the most popular way to get around in Goa. Since I don't know how to ride one, I basically ended up walking my way through Taleigao. Additionally, Taleigao also has a good network of buses that will get you from one point to the other with fares starting at Rs 5. You can also rent bicycles – I did this one evening and it made things a lot easier.
Accommodation
Considering the fact that Taleigao is primarily a residential area, there are limited stay options in the area. I got a steal deal on Harshal's homestay, a centrally located apartment in Odlem Bhat.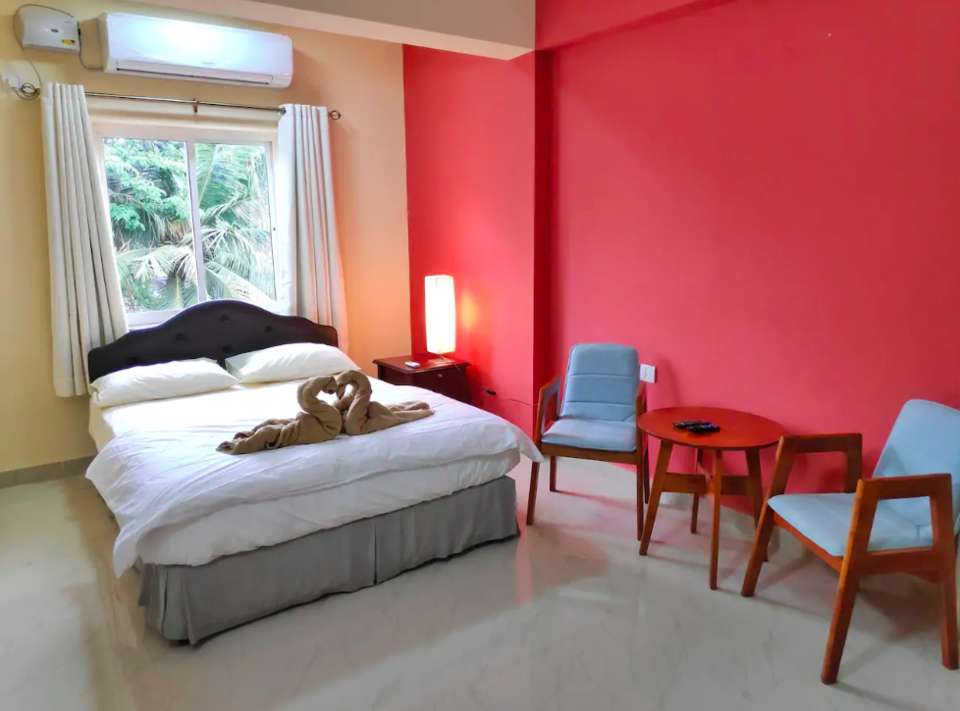 The apartment was loaded with amenities like air conditioner, television, fridge, wardrobe, private balcony and had an attached bathroom. Costs Rs 1,000 per night.
Here are some other places you can stay at if you're planning to visit Taleigao: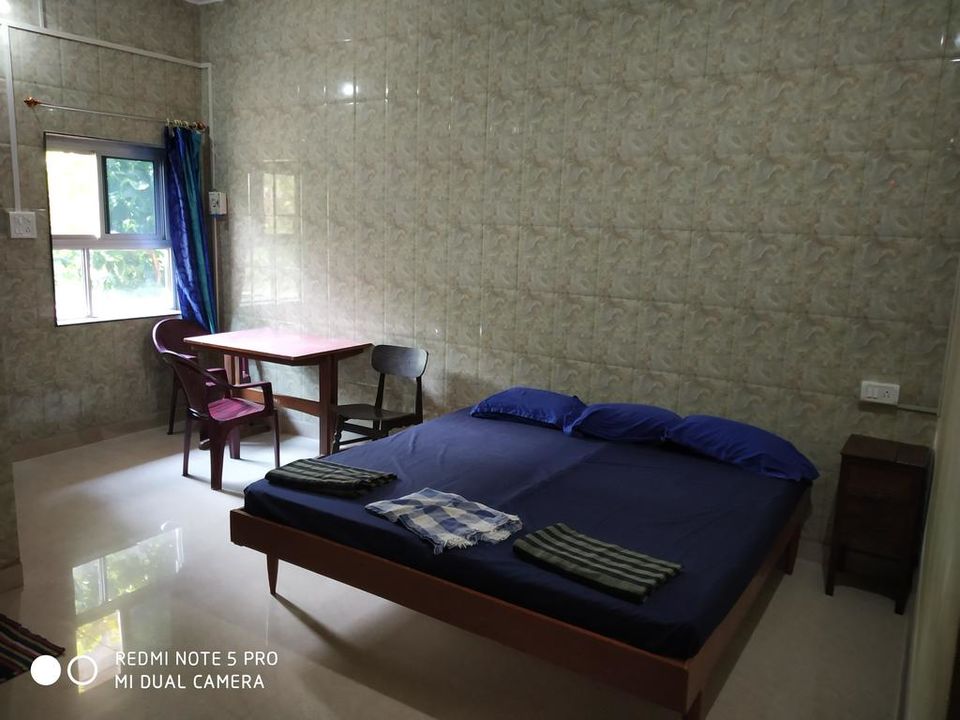 Rental starts at Rs 3,000 per night for a twin stay, inclusive of breakfast.
Know of any such hidden places in Goa? Click here to share your travel stories with the Tripoto Community and earn Tripoto Credits.
north goa beaches vs south goa beaches, top south goa beaches, goa travel packages from delhi, places to visit in goa in 2 days with family, goa things to do in north goa, goa things to do in south goa