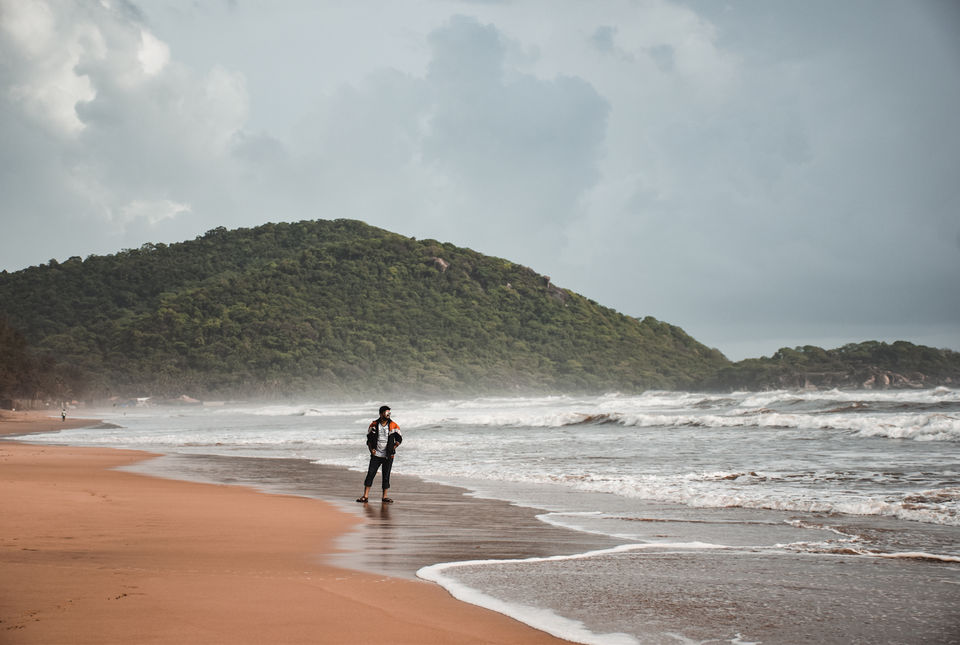 What's your Goa story? How many times you have planned to make it happen? Ever succeed for at least once? I'm not sprinkling salt on you burn. It happens with every youngster and it's quite normal for us. Even I don't had any plans for Goa earlier but it happened that too without any hurdles. This is how I ditched to Goa from bucket list...
I was in train when some notification pop out on my screen. In mid of chaos I opened that notification, where tripoto was offering 2 nights free stay at selected locations at exchange of just 300 credits points something. I selected Goa because it's close from my place and I knew that If I don't travel to Goa now then I will regret for next 5-10 years... Because planning Goa trip that too specially with friends is as usually never happens. This is how my plan to #chasingmonsoon to Goa was made. Thanks to Tripoto first.
Day 1-
Missed train on first day of trip itself then traveled by bus because of which got late by 6 hours. All of my plans and hopes everything vanished due to rain. Finally found one descent hotel near by our stay in miramar. The food which I ordered was ok ok type and but good enough to keep calm my stomach. The best thing about my stay was it was offering free alcohol for limited brands. Unfortunately I don't booze but I'm good at pretending like alcoholic. But Shreays who was accompanying me for trip was damn happy about this free alcohol. Coming back from bar I realized why Goa is heaven for alcoholics.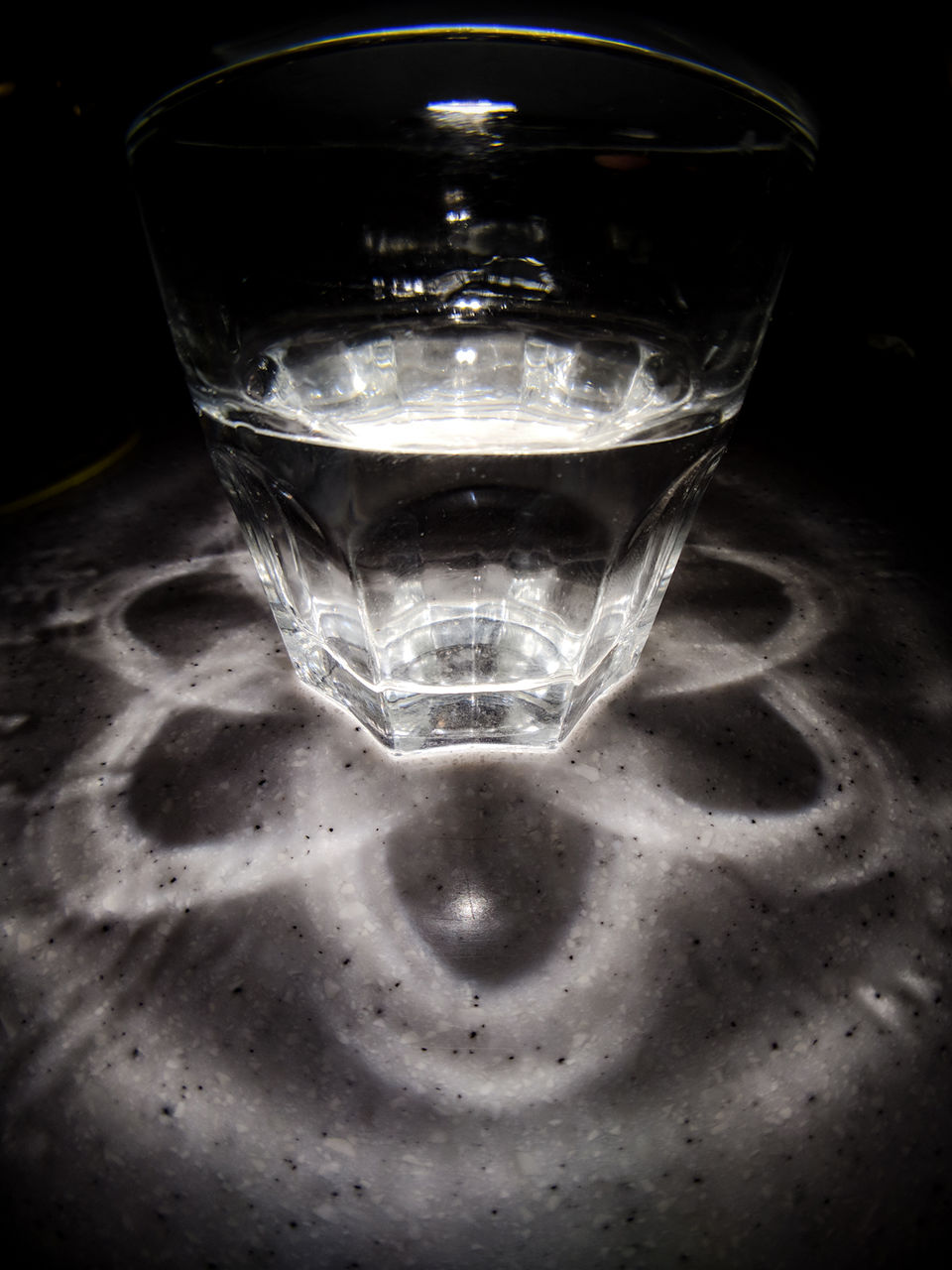 Day 2 -
If your hotel giving you a complimentary free Breakfast then take it's full advantage. It will save your few bucks which you can spend on petrol for rent bike. We left our hotel around 11 in morning, rented bike in Panaji at Rs. 700 for 24 hours.
Boom... 65 km from corner of panaji to south Goa in just 90 minutes. We visited Rajbag beach, Palolem beach, Agonda bay and beach. All of these beaches are beautiful, clean and less crowded as compare to any other beaches in North Goa. Had conversation with local fishers, visited a lots of unnamed locations in mid way, gone crazy when it poured so hard at palolem beach. There is special kind of feeling when you finally make it happen (Goa trip).
Later we went to small restaurant in madgaon for evening snacks and tea. Explored ponda area of goa at night. Safa masjid is one of the only two sixteenth-century Islamic monuments which managed to survive the excesses of the Inquisition. Mangeshi Temple is a beautiful temple in Goa and dedicated to Lord Mangueshi, an incarnation of Lord Shiva. The temple is one of the most popular in Goa and at night it's illuminated with thousands of colorful lights. Immaculate conception church is the colonial Portuguese Baroque style church was first built in 1541 as a chapel on a hill side overlooking the city of Panjim. It is replaced by larger church in 1600. If you are bollywood movie lover then you might have noticed a lot of times this church in some of shoots. Later, some how we managed to cover most of places we have planned but wanted to experience the night life of Goa, but ended with crazy drive through roads of panjim.
Day 3
This was our last day in Goa so didn't wanted to miss a lot and specially one thing was still missing from things to do in Goa... The Goan Fish thali... We finished our breakfast early in morning so we could cover more. We started from miramar beach, where we spend some time. Then walked to dona paula where the shooting of Singham has been done. Coming back to panaji we witnessed old heritage buildings at Fontainhas. Which is famous for portuguese architecture and colony. What makes Goa distinct from other parts of India is the influence of Portuguese culture in terms of art, food and language. If you want to go back in time then just wander and walk through the lanes of fontainhas.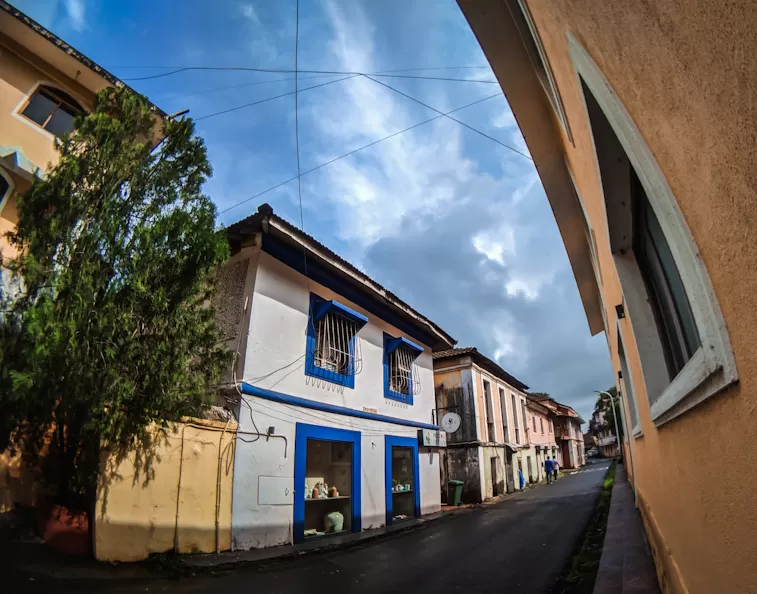 Next we visited tourist places like Basilica of bom jesus, se cathedral, old museum, panjim street art project. But the final place before lunch was special and I liked this place very much. On a hill, high above the former capital of Goa, during the Portuguese regime, Old Goa, stands a beautiful chapel. It is known as the Chapel of Our Lady of the Mount or in Portuguese, Capela da Nossa Senhora do Monte. From this hill top one can see few monuments of old goa. The views from top is mesmerizing and weather adds cherry on top.
Before we could bid bye to Goa we tasted the delicious Goan Fish Thali at Kismoor, Panaji.
So far the Goa as I traveled was unique and have it's own charm. Experiencing the golden rays over infinite ocean, driving bike on curve at ghats, eating local sea food, playing Dil Chahta Hai songs in loop for all the time, eye catchy night life of Goa all these things made my trip so wonderful.