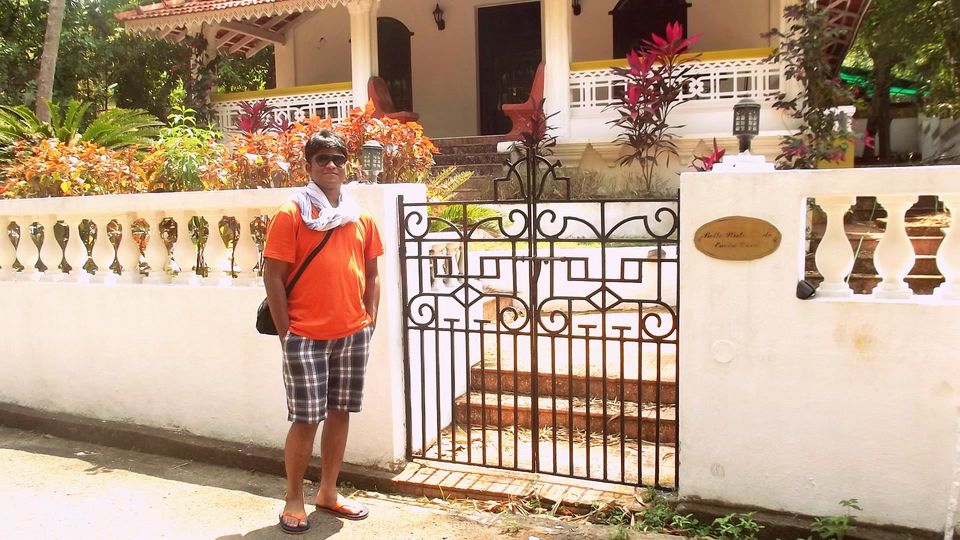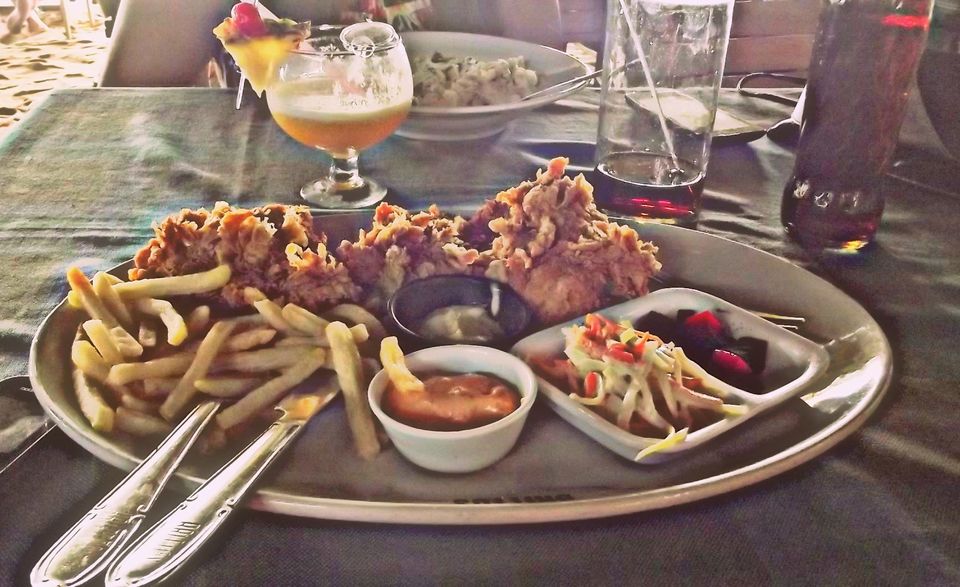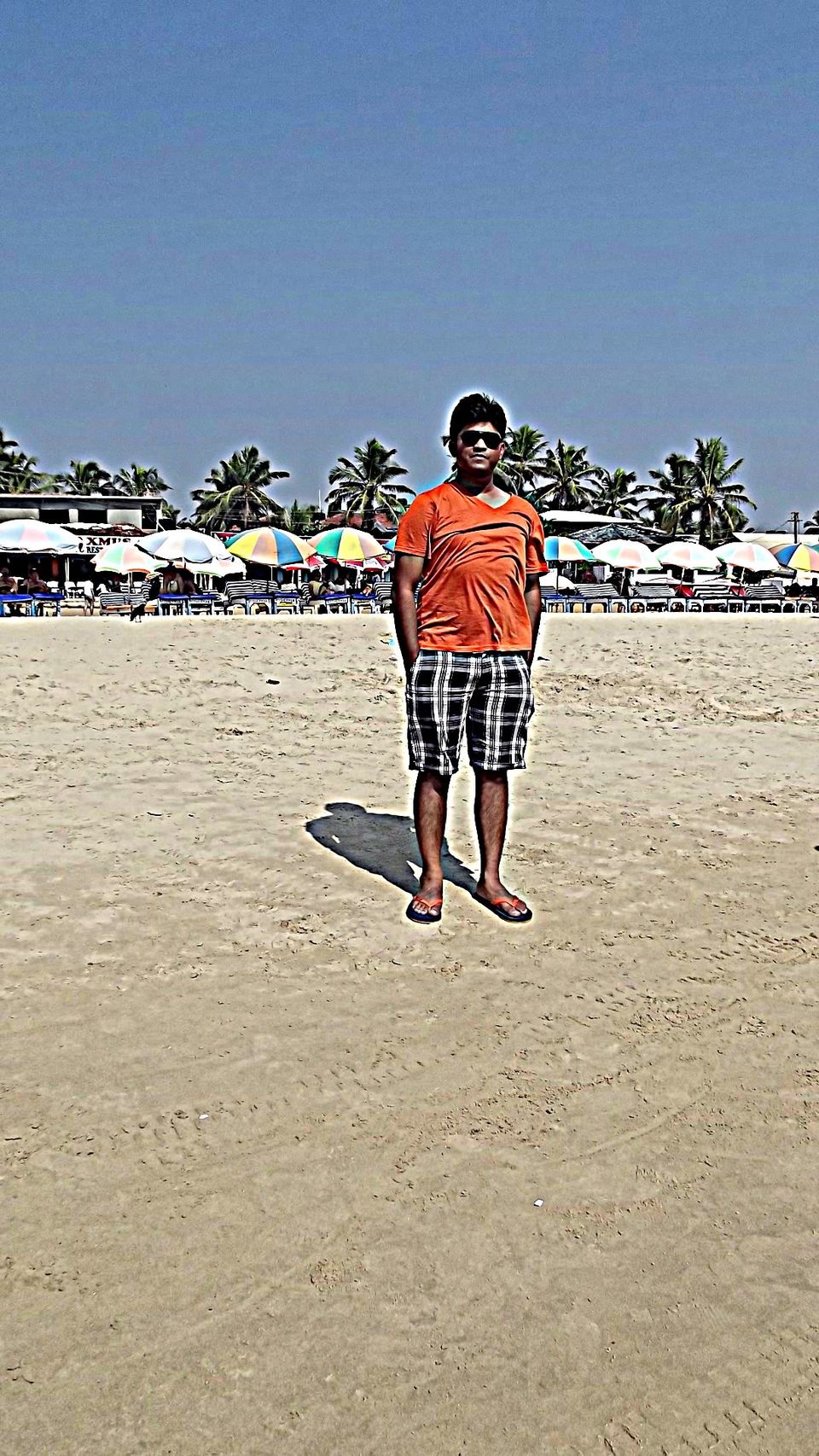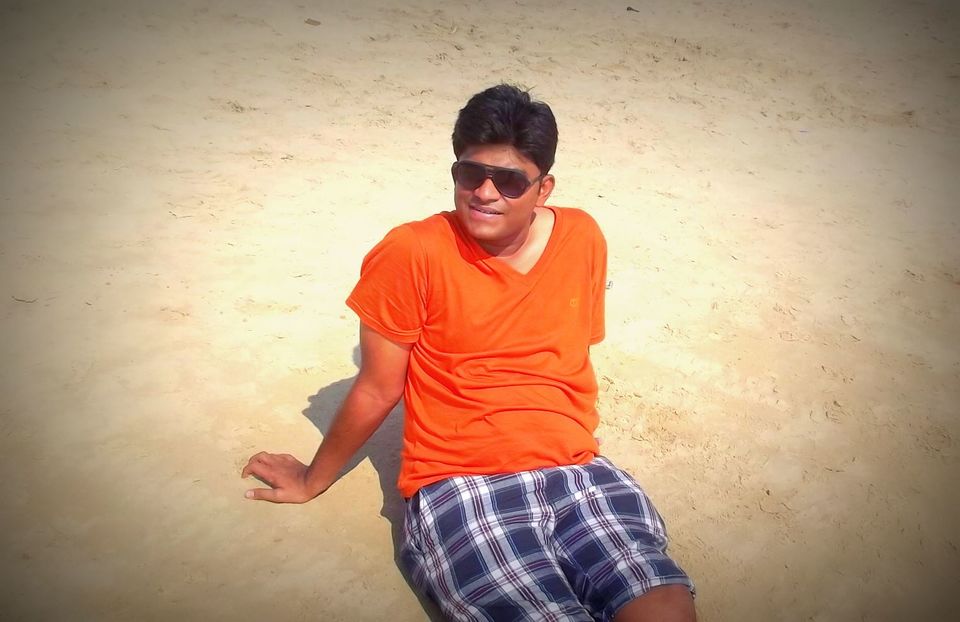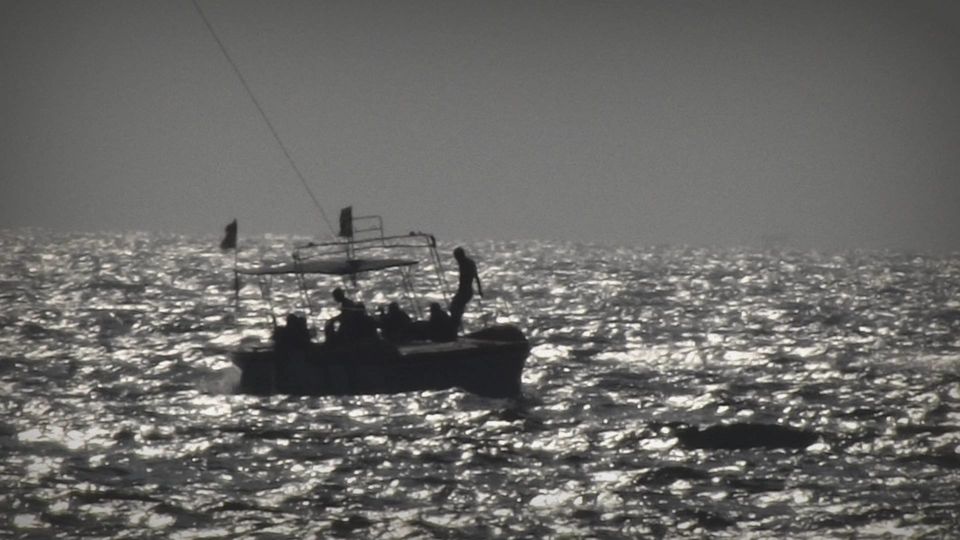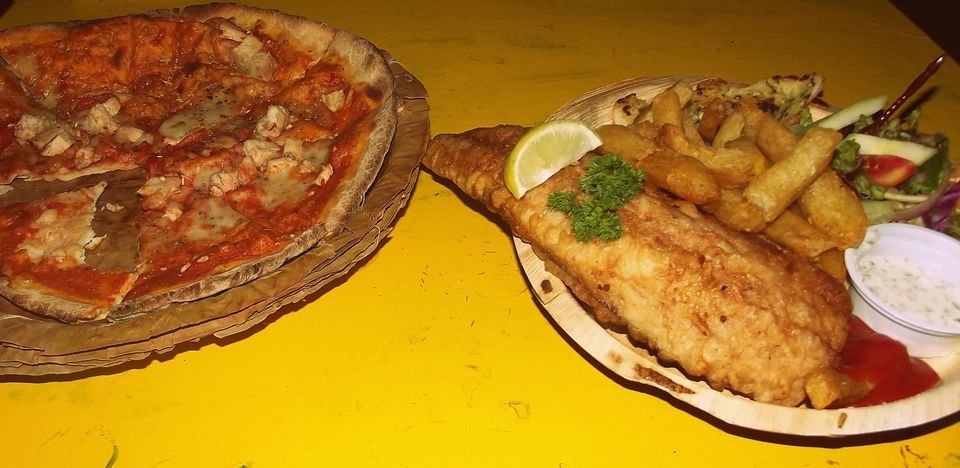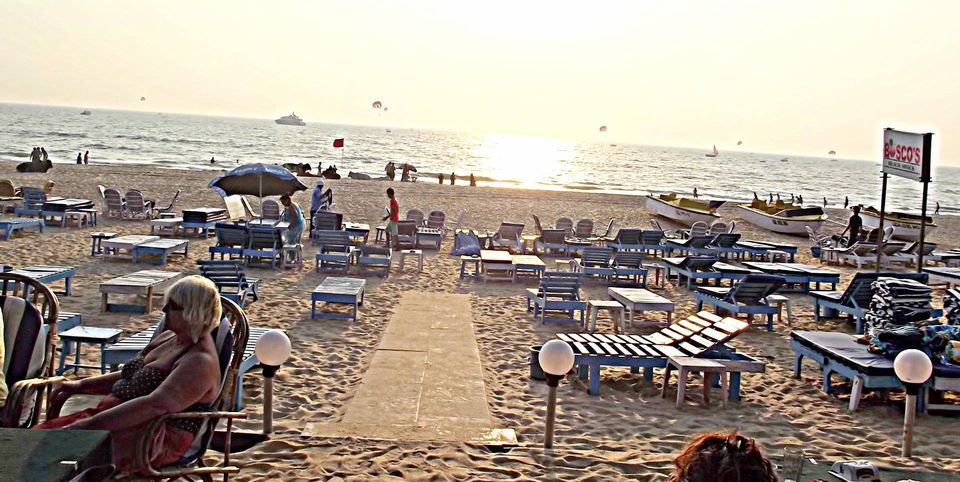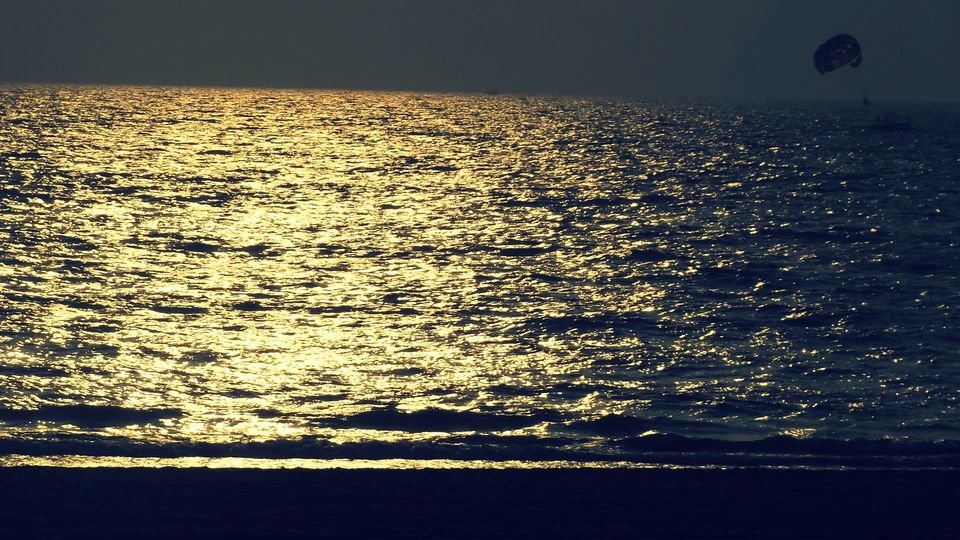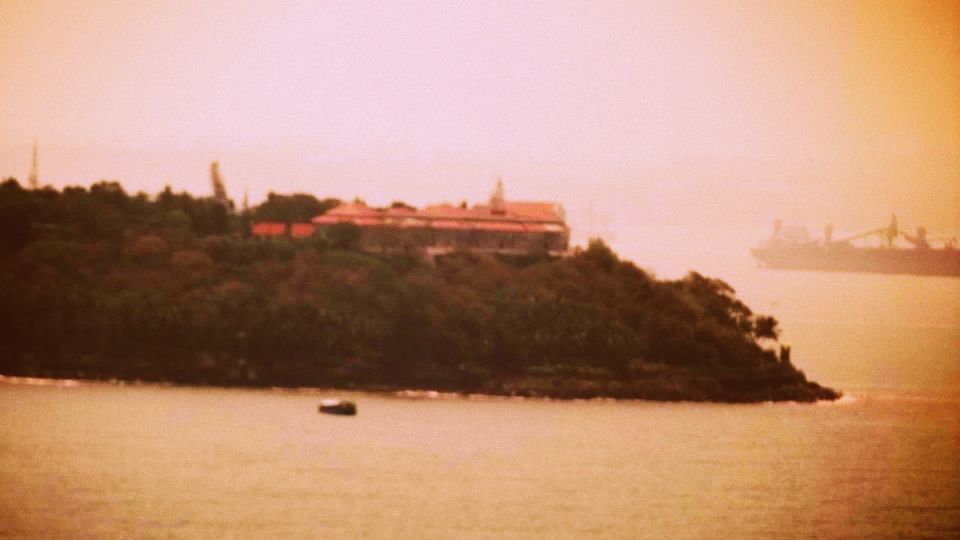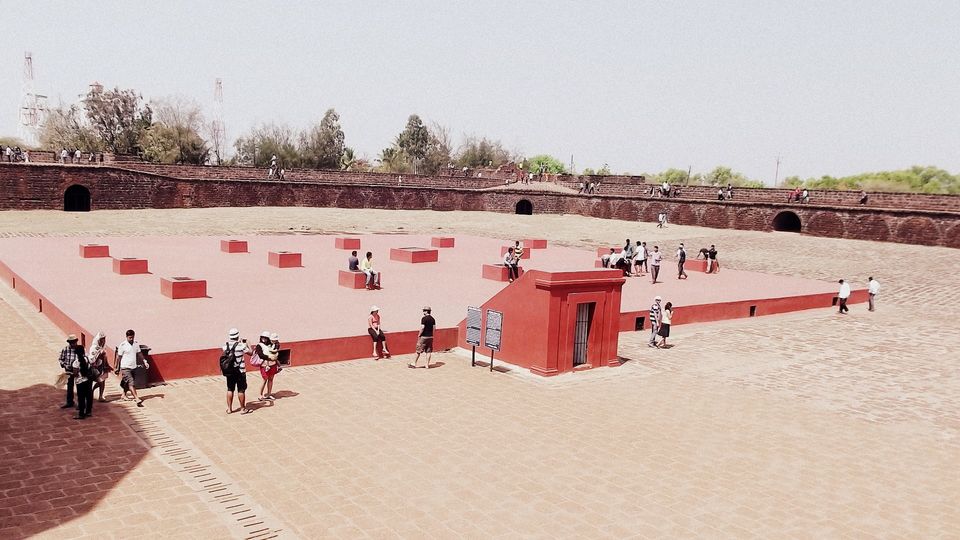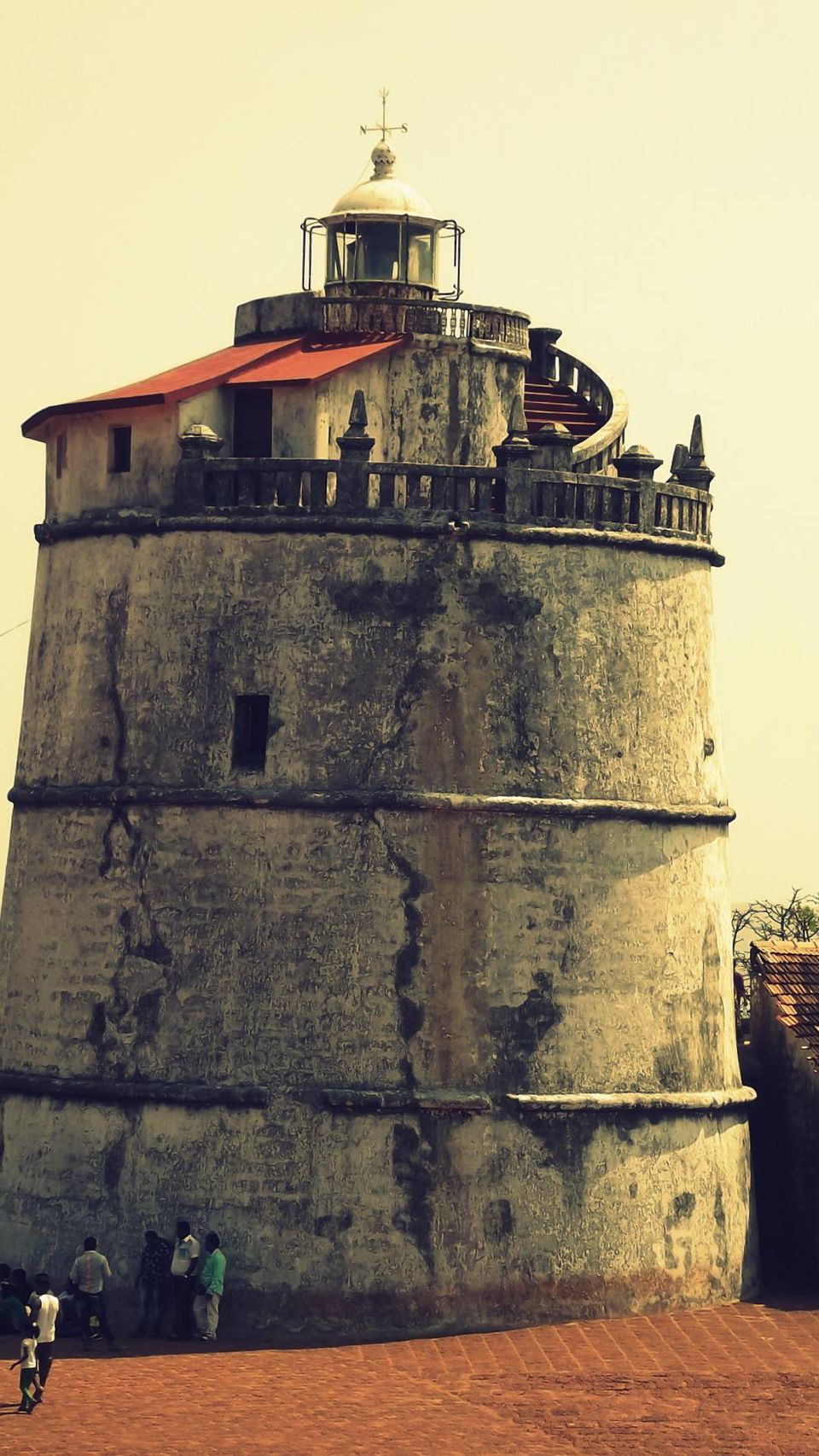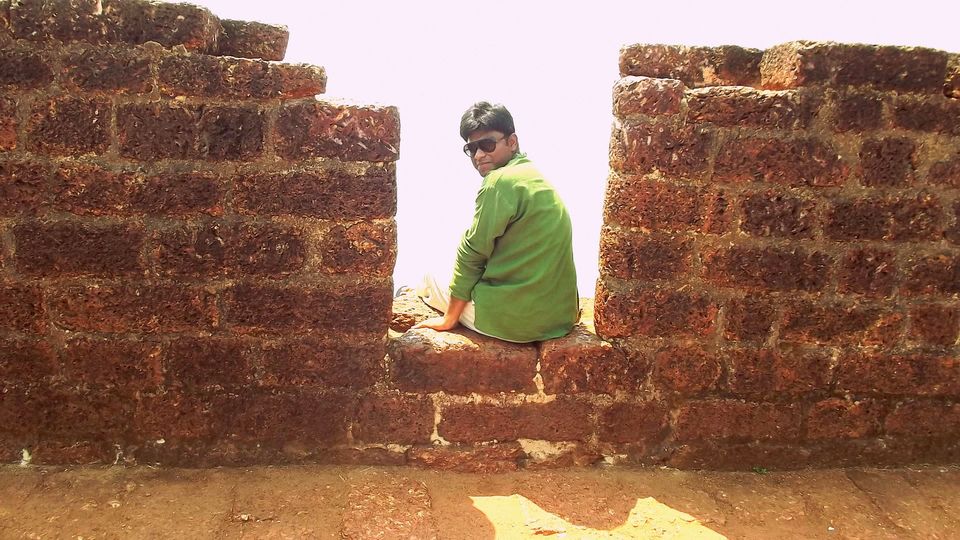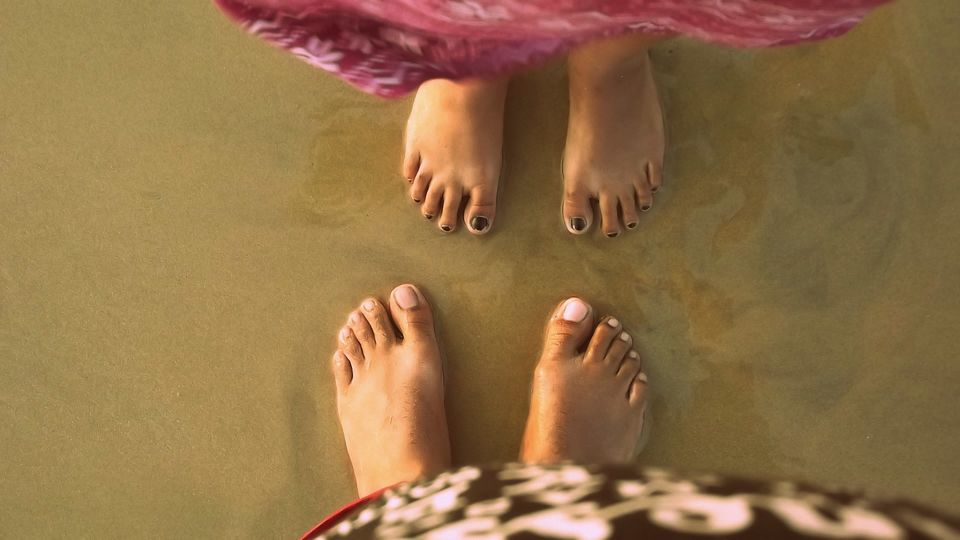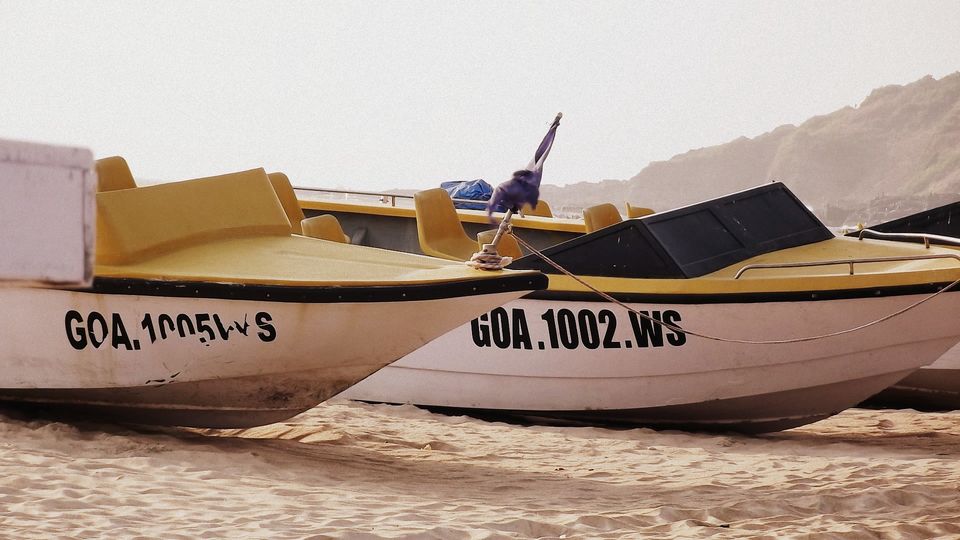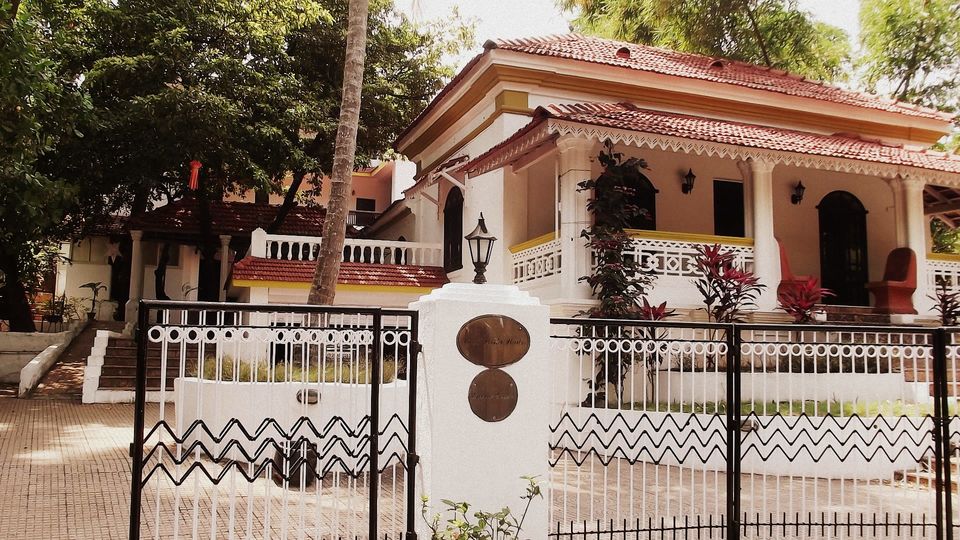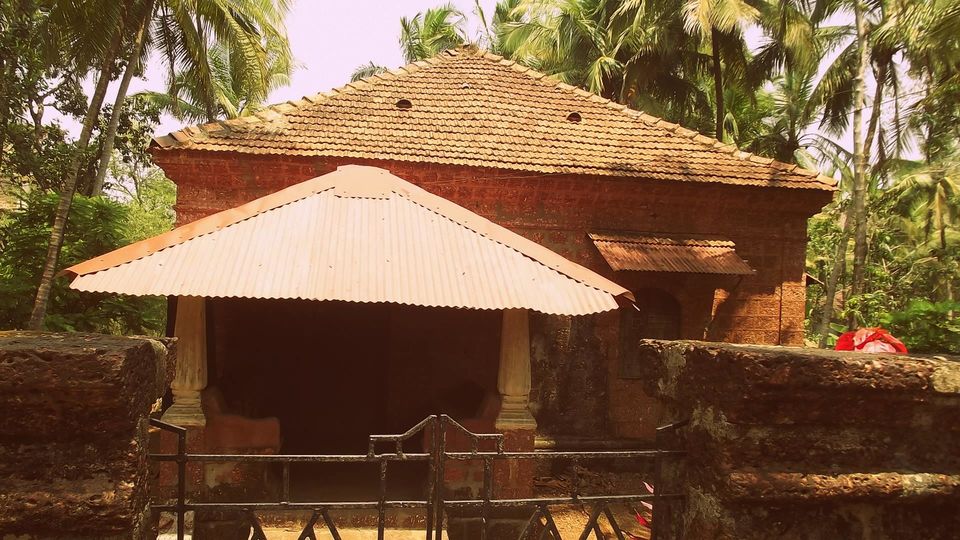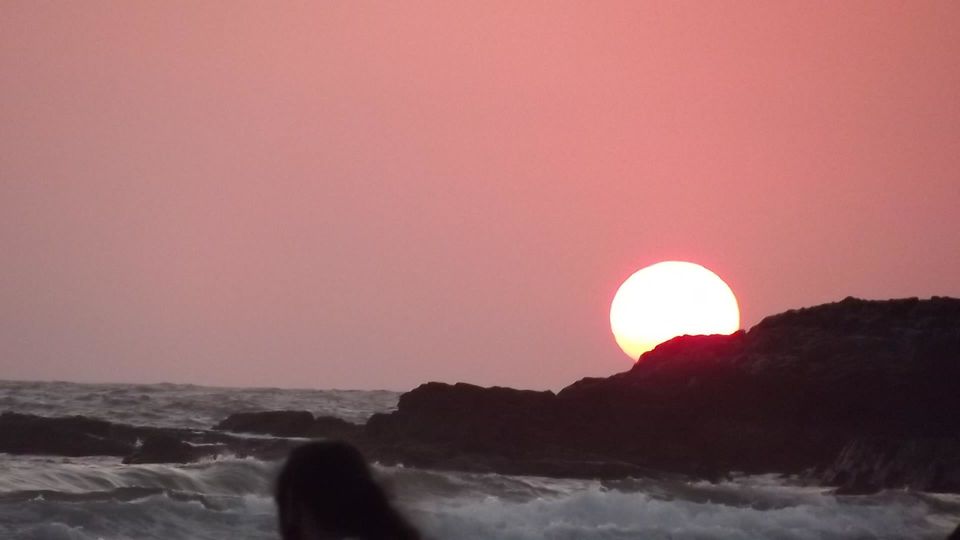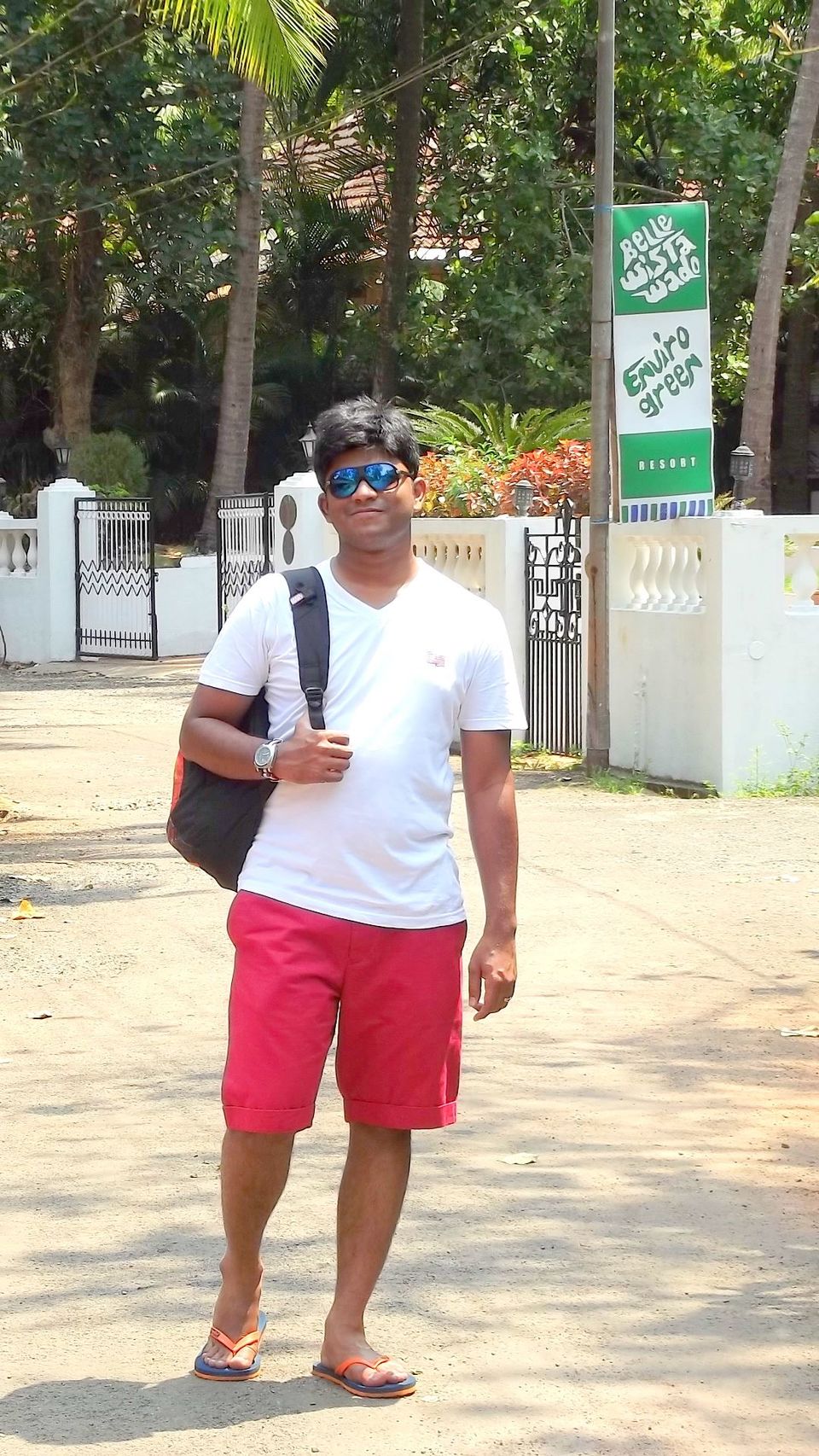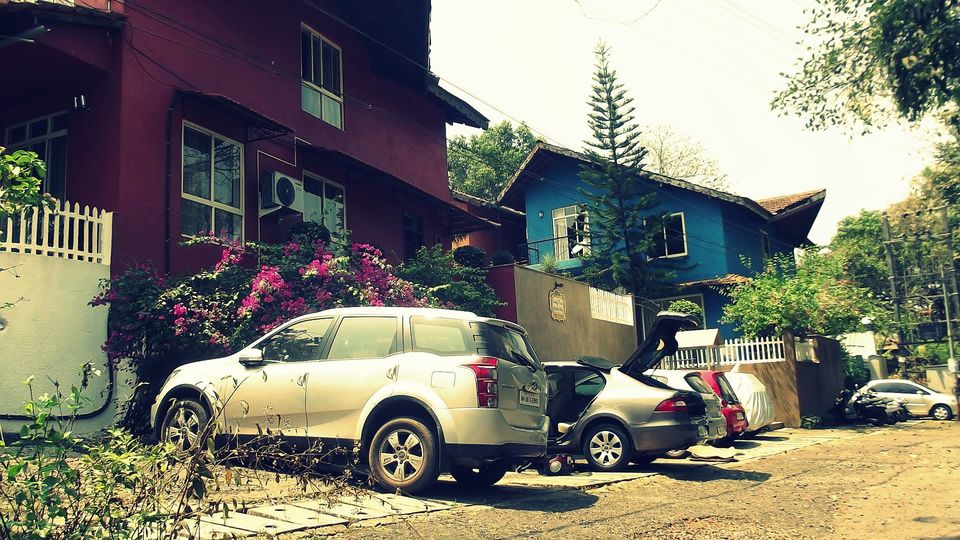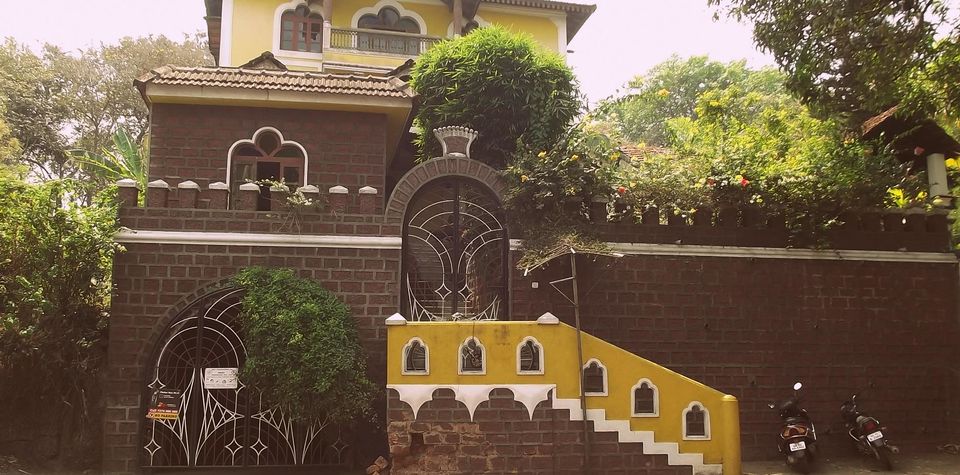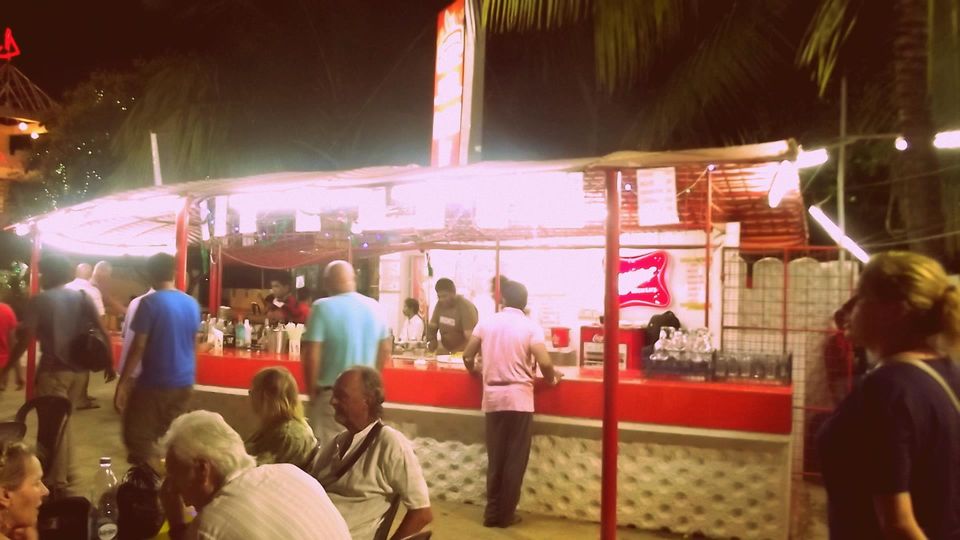 It was a great start of the new year as it is for me for i have traveled quite few places in the first week. Goa was a planned trip with my girlfriend, who is again an avid traveler & my all time favorite companion to all my trips. This resort where we stopped by in Goa is really a holiday to recover from our holiday. We had almost 5 days to play about in the sea, lounge about in the shade, have massages and generally have a relaxing time in one place. Goa is quite unlike other places we have visited in India so far. This is hardly surprising because the country is so big and because Goa is distinct in having been occupied by the Portuguese for long stretch. The place has a more westernized feel, and there were few cows wandering about (although there is one constantly on the beach). There are a lot of western hippies here as well as Indians, and lots of Russian holiday makers.
The wide sandy beach stretches miles to the south, and to a cliff to the north. If you walk around the cliff you get to a quiet beach backed by a freshwater lake. There is always a nice breeze coming off the sea, which is a relief. The sea is nice and warm, not too deep, with good sized waves. Being sandy,it is not clear at all, so we haven't done any more snorkeling. We have now accepted that we are not cut out to be real surfers, so content ourselves with body/boogie boarding and playing in the waves and chilling with a beer in beach shacks.
The beach faces west, so every evening there is a beautiful sunset here. It gets busy at night and all the beach cafes put tables with lights out and get lit up with colored lights. Mostly the food is good and affordable too. If you are a vegetarian & are not fond of food, then Goa is not a place for you. This place has a wide variety of sea-food recipes & unbelievably good russian pubs and cuisines.
Most of the places have food to be a bit costly but it was affordable since the quantity they give can feed more than one tummy. King fish with Chips & Roasted Chicken Pizza at Night Market, Arpora was lip-smacking and mouth watering. The beach shacks are best thing if one is going to relax. We were just chillaxing at the beach side in our patent Buckingham Beach Cafe, Calangute which has great food, Wi-Fi, Sunbeds and gives you a good feeling of the place.
We are very crowd-sensitive people & the crowd matters to us more than the place. But luckily, the companions at the beach shack were friendly and inquisitive. The Aguada Fort is quite some place to visit & you can also do a bit of Dolphin Watching with the services near-by. Goa overall was a wonderful experience & i would only go to this place for Beach Shack, chilled beer, pack of smoke & to watch the gush of the Arabian Sea throughout the day and sun-set in evenings.
P.S: Transport is quite costly through cabs. Do make sure you have your driving license and other identity proof documents in place before you shoot off to Goa.