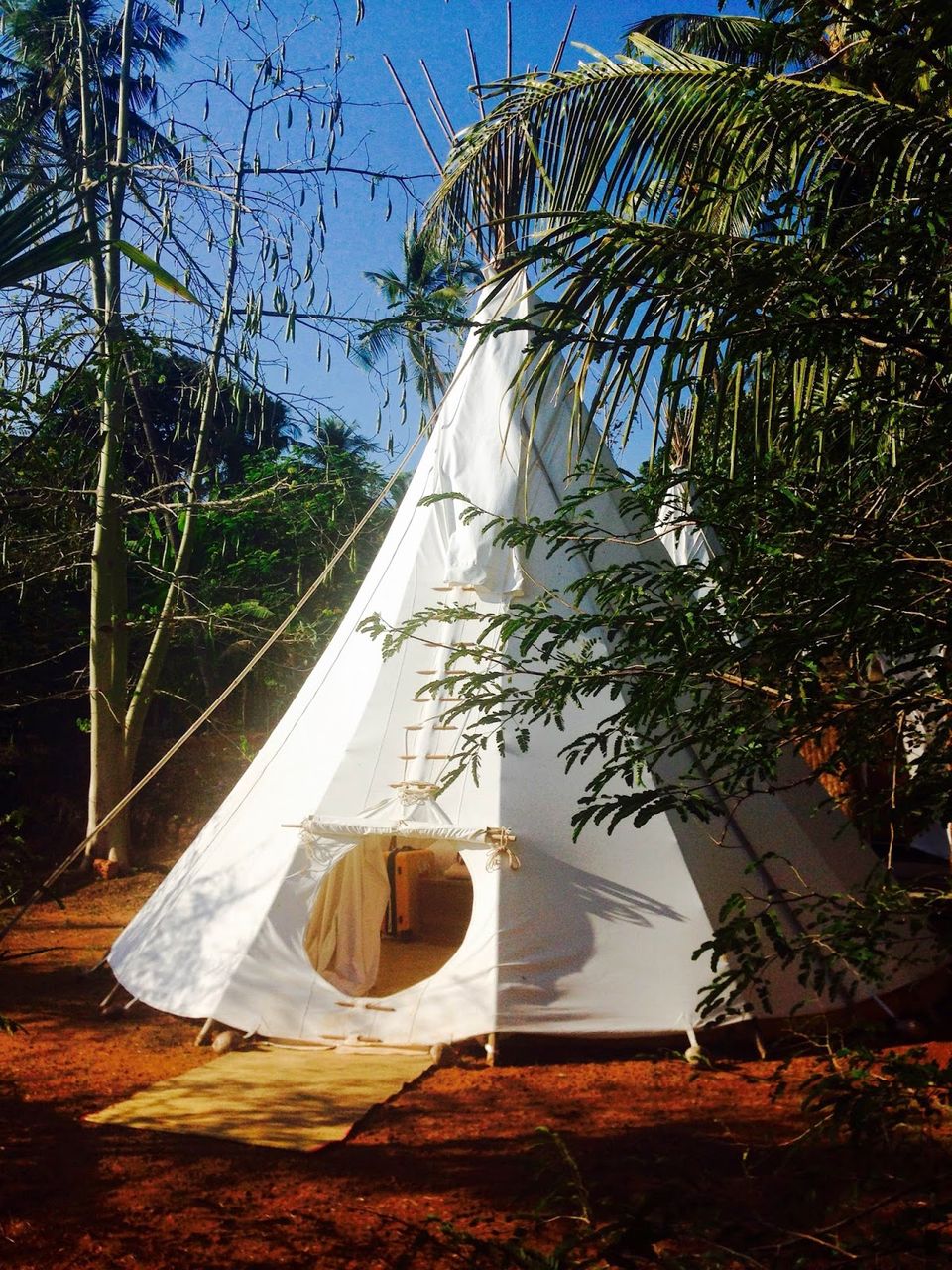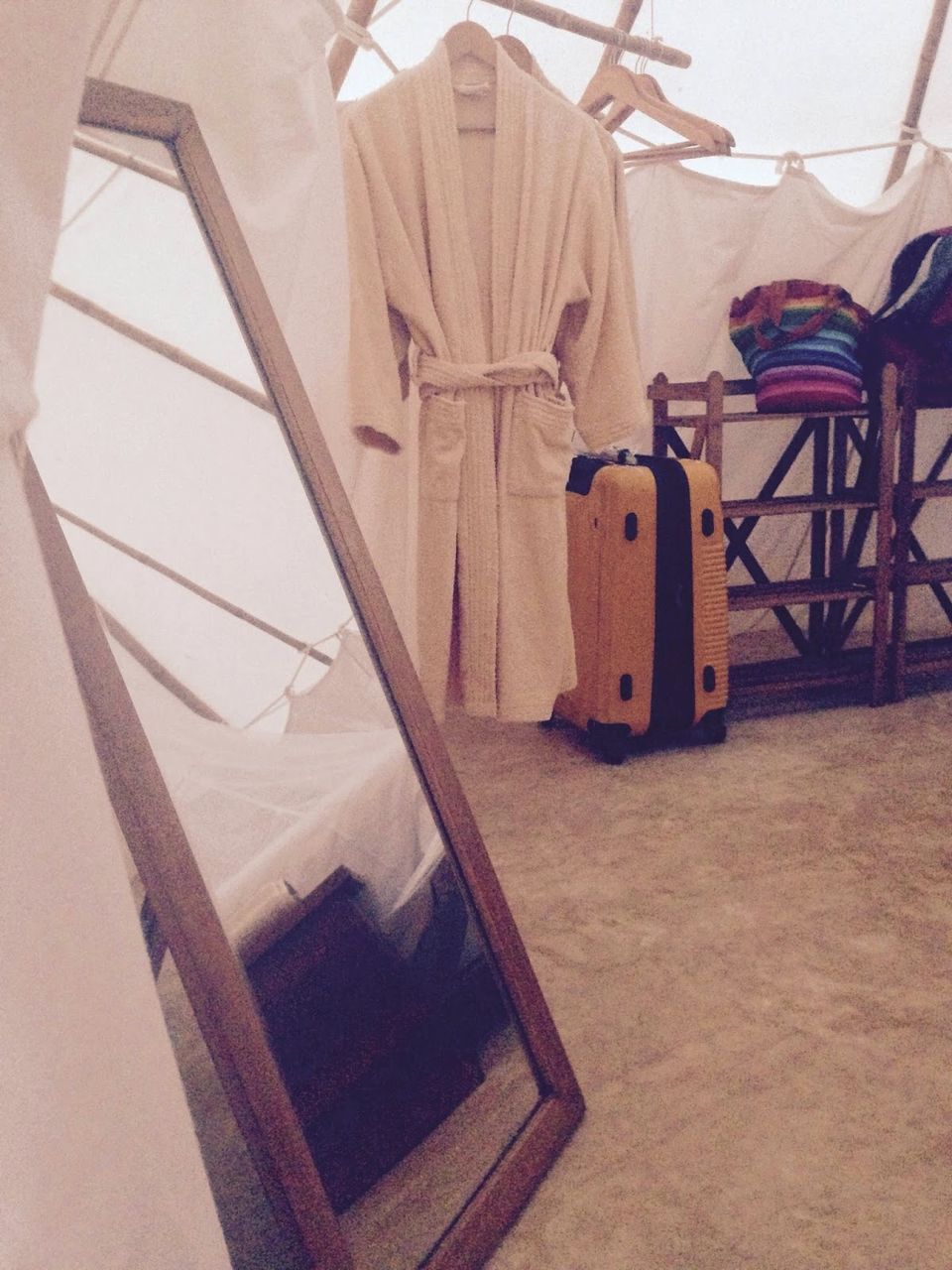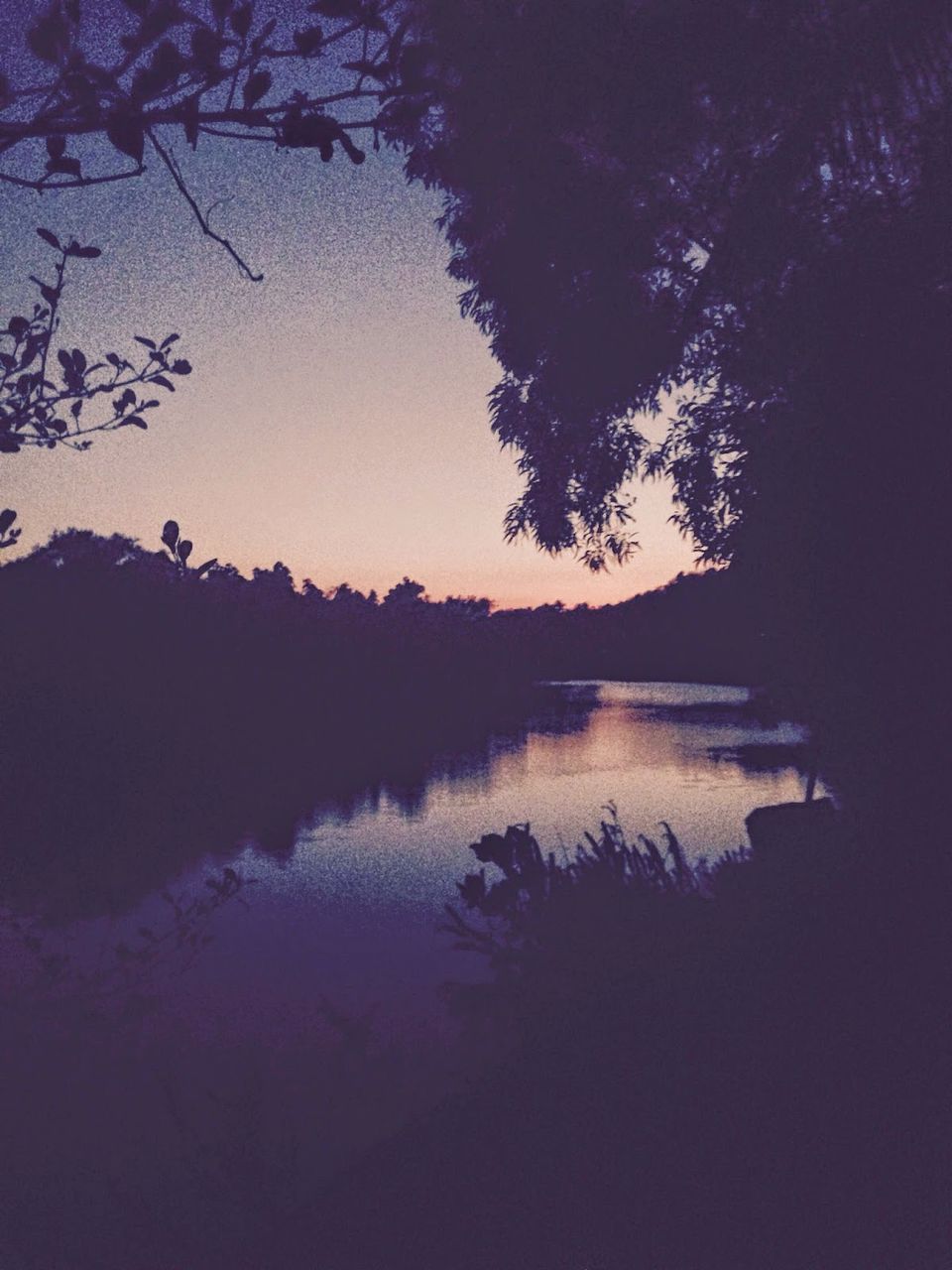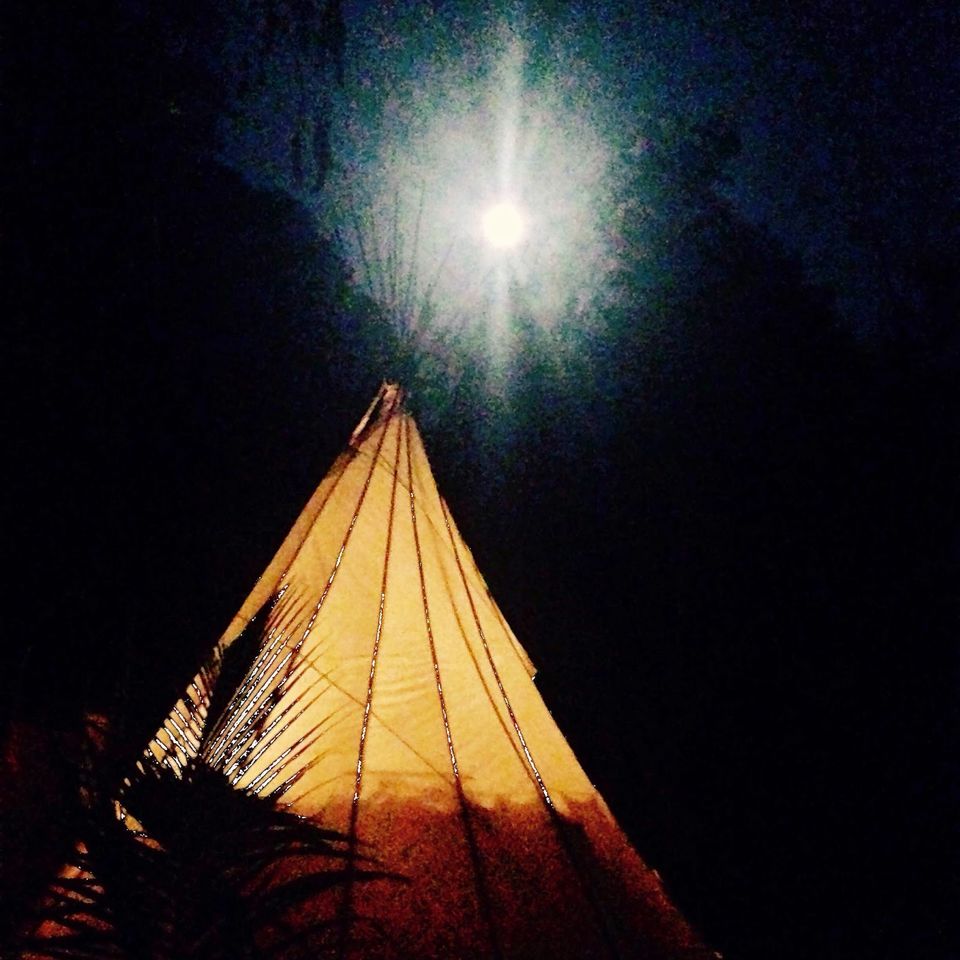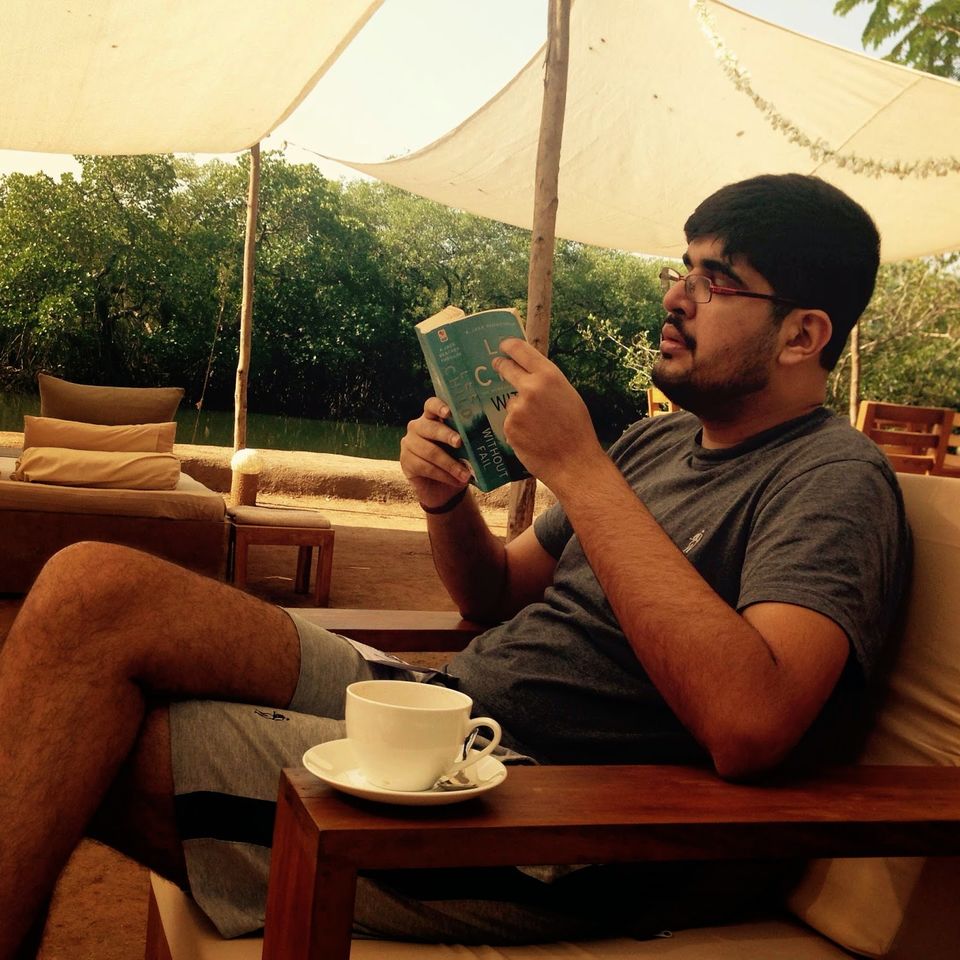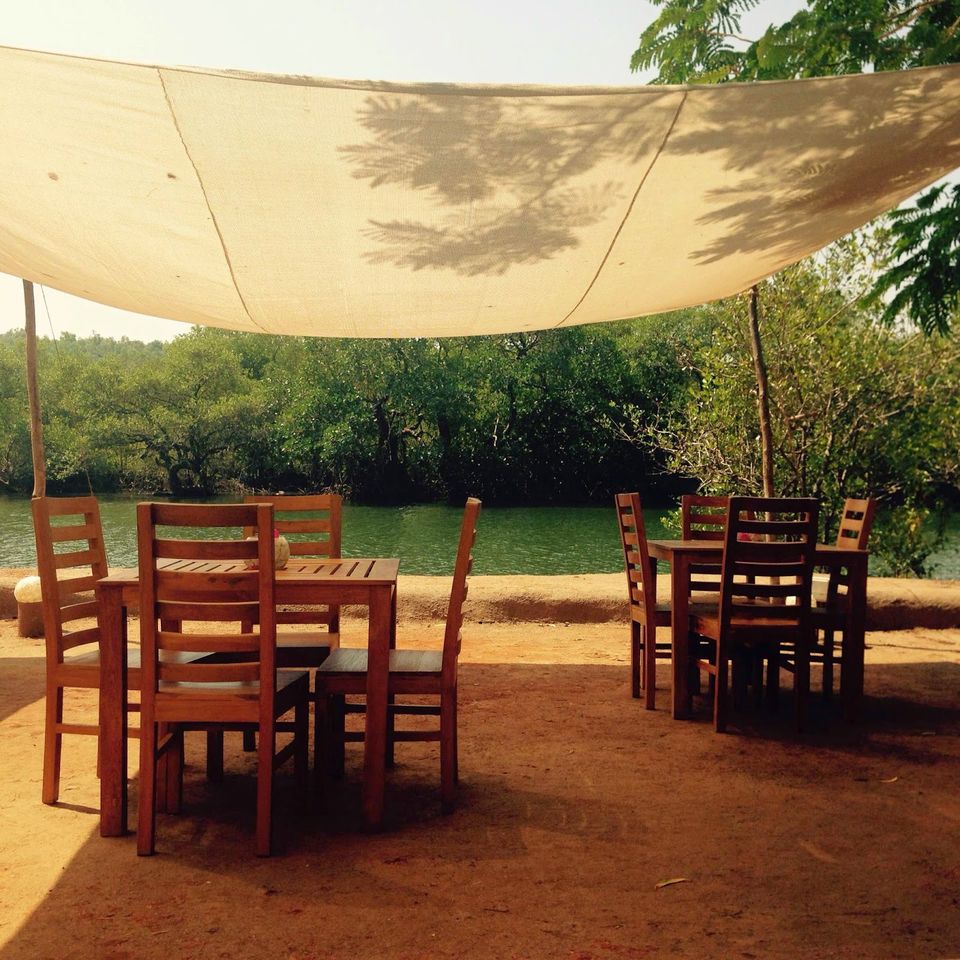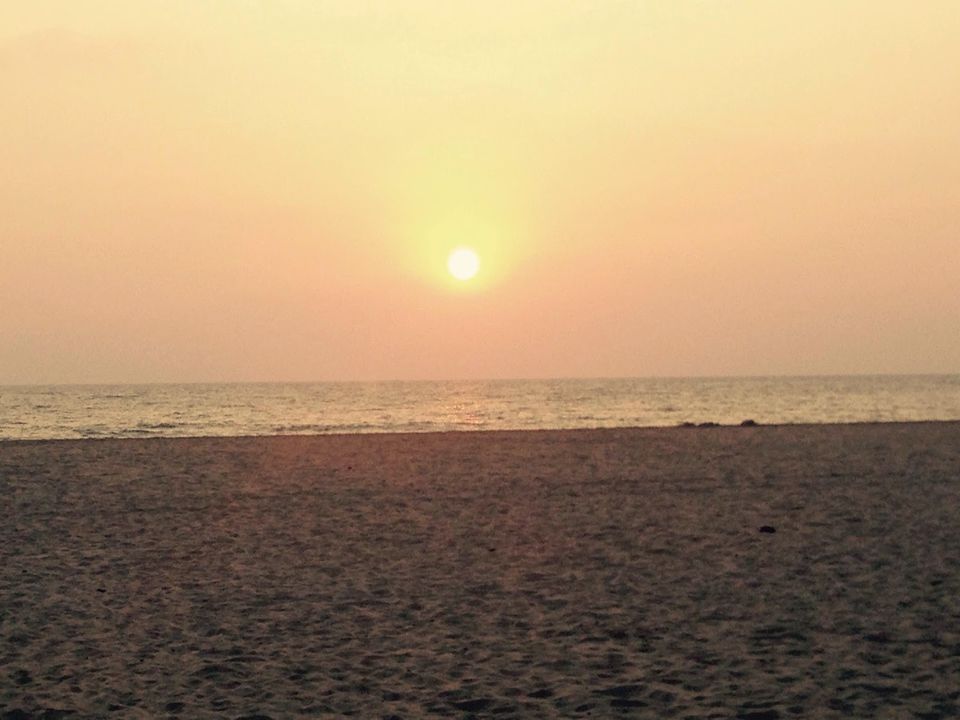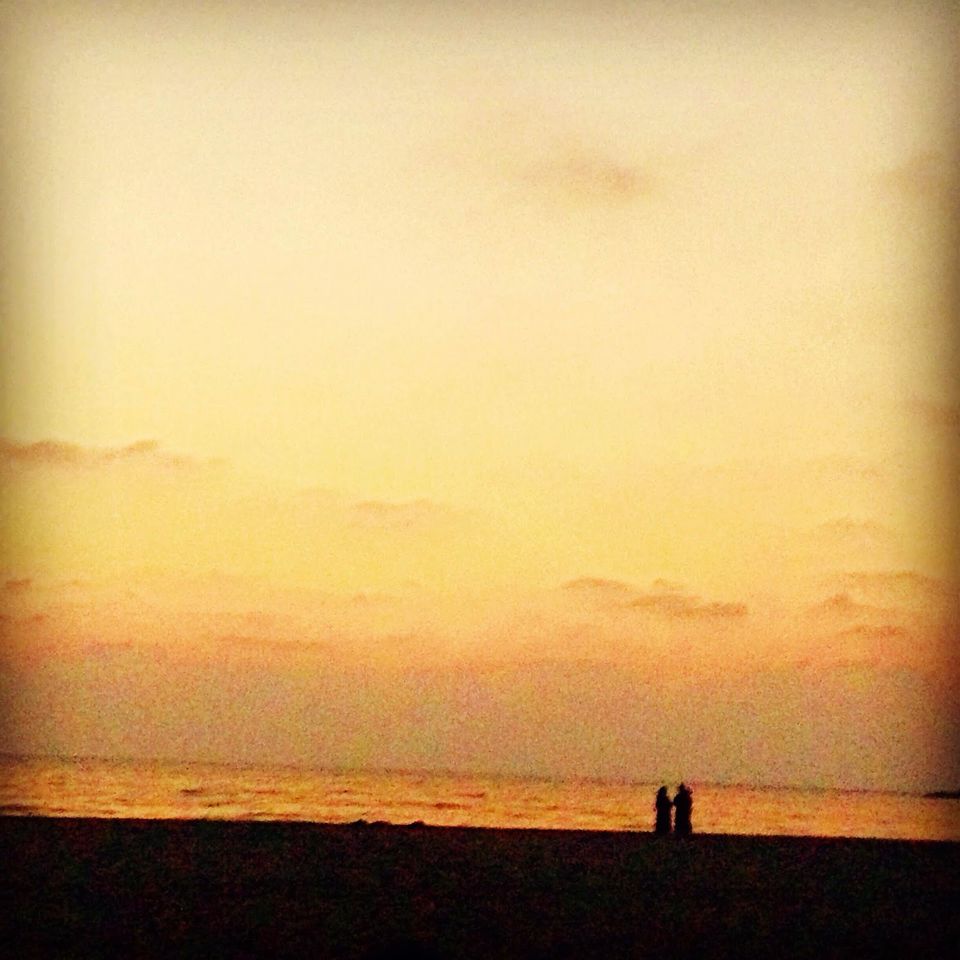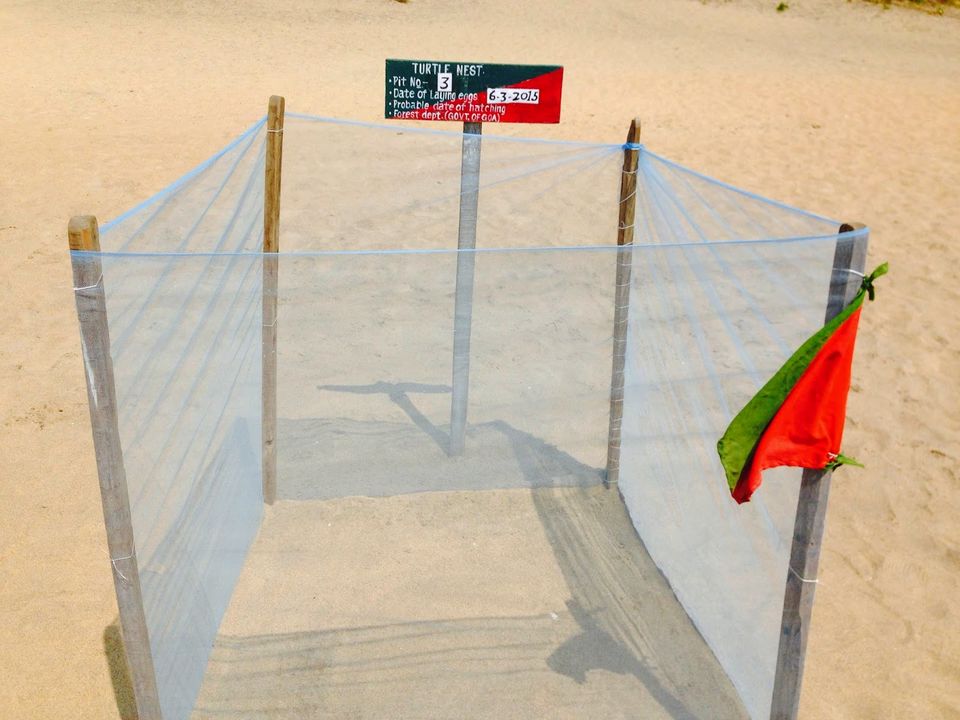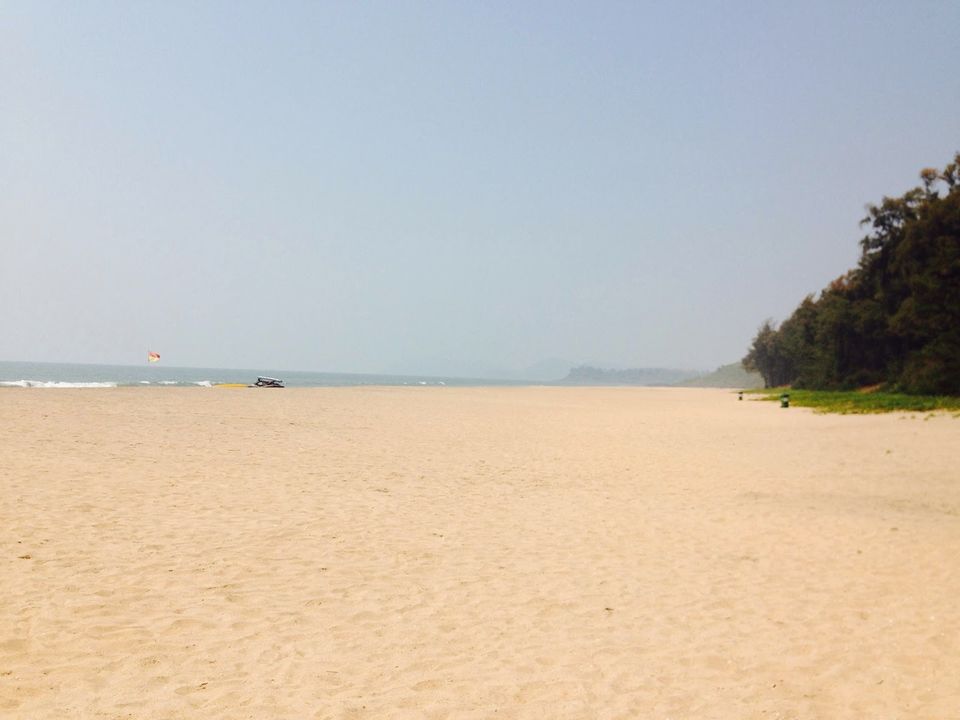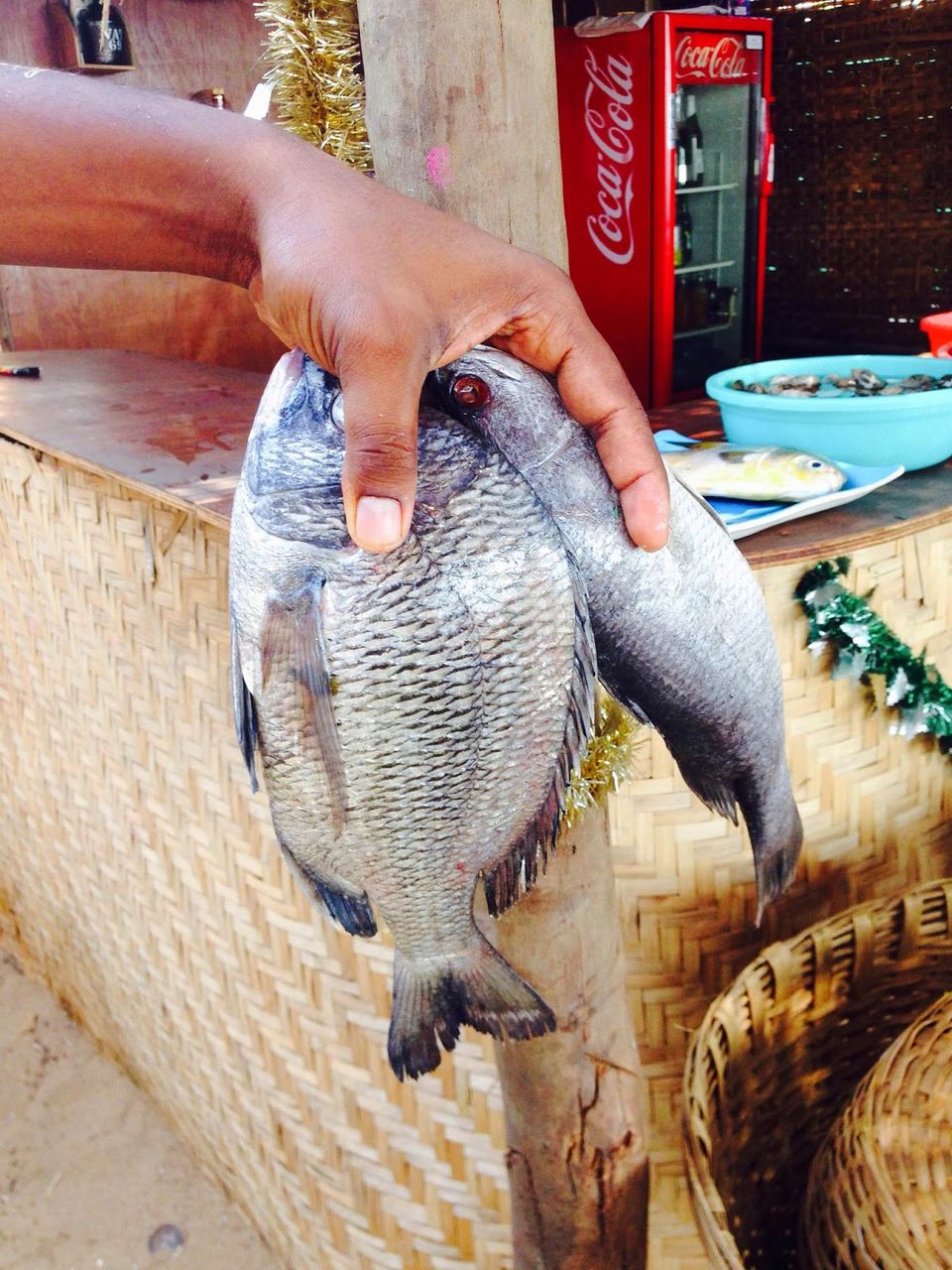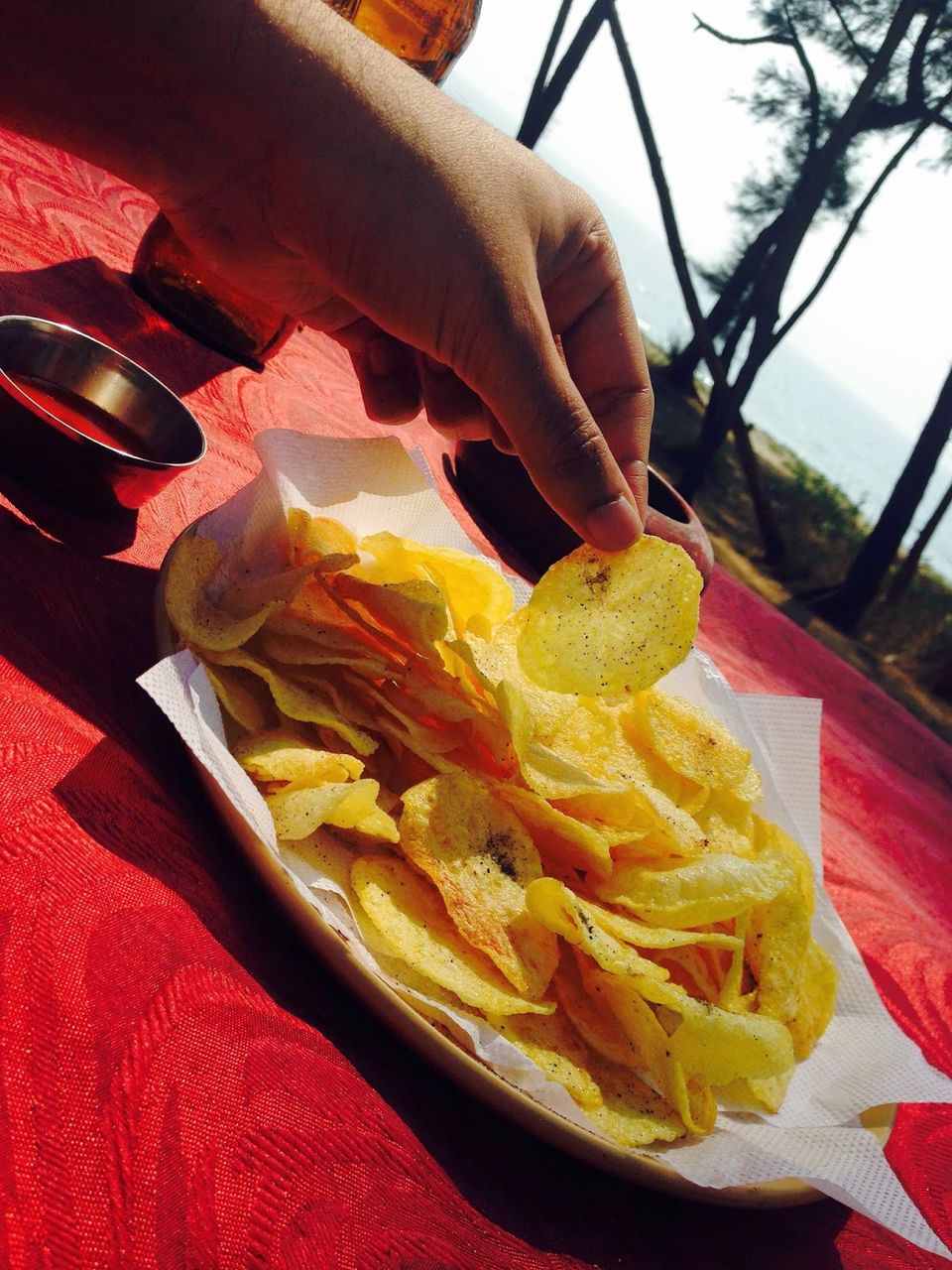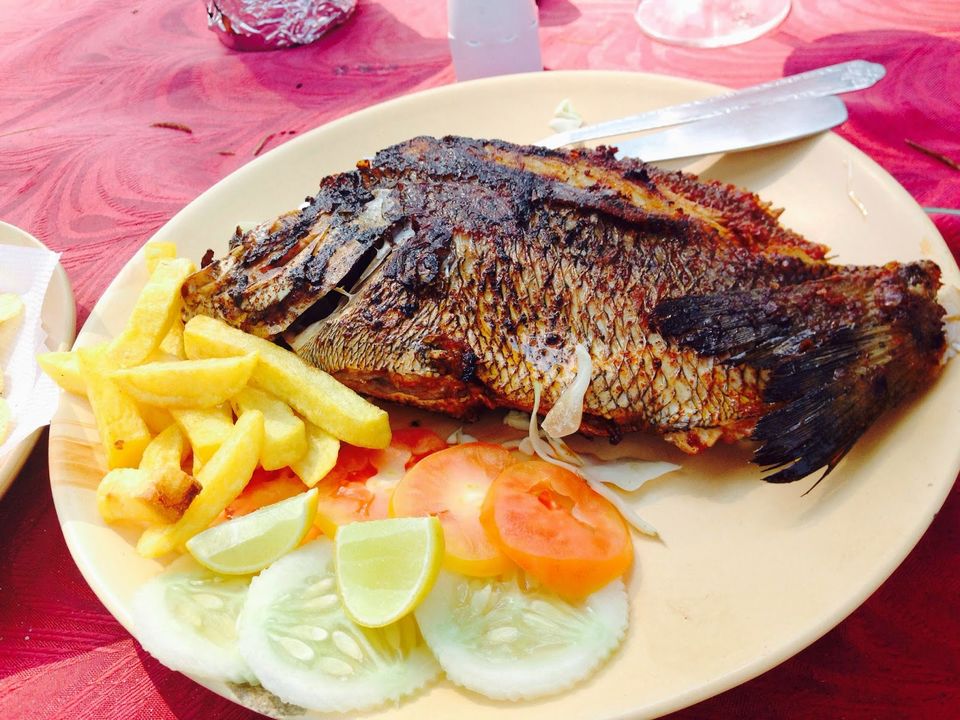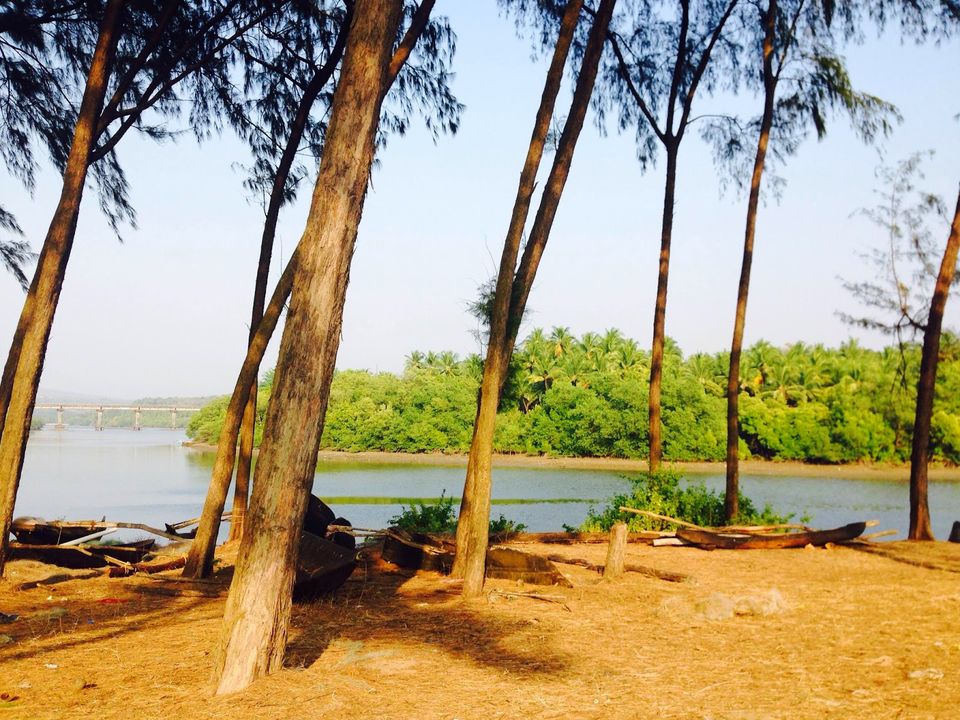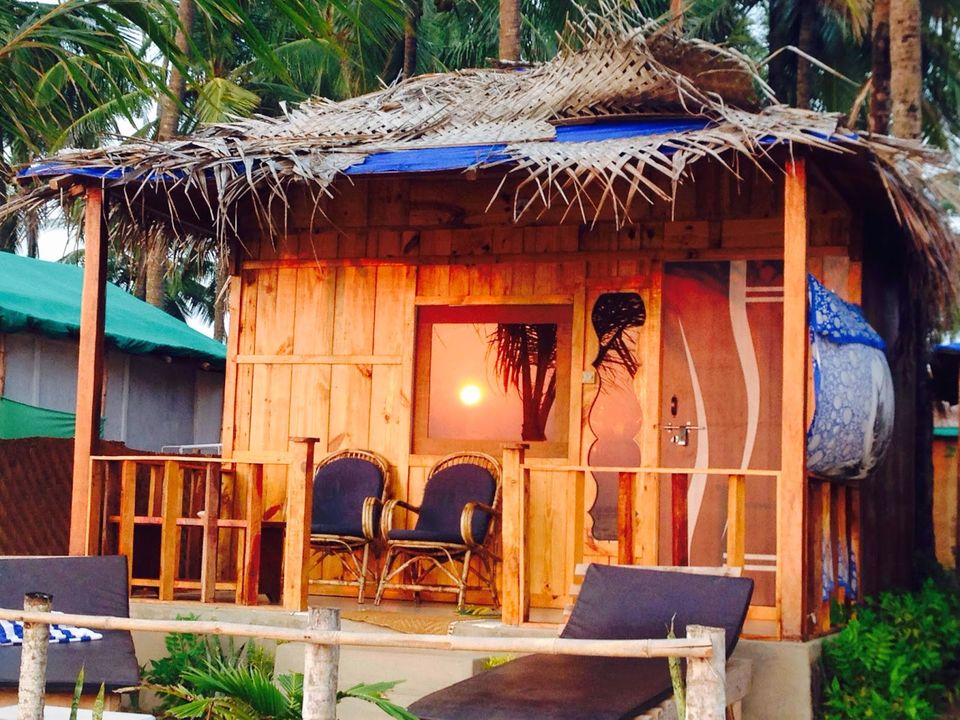 On a recent trip to my second home, Goa, (I feel completely at ease here and have grand plans to make it my early retirement abode) we had a few adventures. Not the adrenaline rush kinds. But the discovering kinds. Discovering new places, new food, and new people.

The husband and I go to Goa at least once a year and every time, we make it a point to stay at different and lesser known places. When we were planning our trip in March this year, during the Holi weekend, we wanted to do a quiet vacation. Away from the crowds of central and north Goa.

Away from pot-bellied uncles in VIP/Tantex underwear, thrashing around in the water like baby whales. Away from aunties in saris/Salwar kameezes waddling into the water, dragging their wailing, water-afraid babies.

Don't get me wrong, I have nothing against any of them. Everyone has the right to wear, go and do what they want. But this trip, we wanted to get away from all the noise and enjoy some peace and quiet. We knew we were asking for a bit much, considering it was a long weekend and usually on such weekends, most of India is in Goa. (Sometimes that's what I love about Goa - - so vibrant, so crowded and full of opportunities to people gaze). But, we kept up our search for the perfect place and voila, found it too.

We decided that we will go extreme South, where not many people venture. We choose the last two major, picturesque beaches – Agonda and Galgibaga, to spend 4 days. We have been to Agonda before and loved it, but Galgibaga was new. Both these beaches are less commercial compared to the central and north beaches or Palolem in the South (25 kms away from Galgibaga, the last major beach of Goa on the South, very close to the Karnataka border).

Our first stop was Galgibaga, a good two hours' drive from Dabolim airport. When we landed in Dabolim, we first thought that the pilot had landed in a fish market by mistake. As predicted, all of India was there! (Fine, fine, I not being accurate here…it was actually all of India, plus some more). This made us flee as fast as we could to the cab that would take us to our destination. We had booked ourselves at this dreamy place which we found one weekend, during our vodka and holiday planning session. The place is located on the banks of the Talpona River, facing lush mangroves on the other side. The accommodation is styled like a Native American tepee house, facing the river.
We fell in love with it immediately and even though we didn't see too many reviews for it anywhere (which meant that not many people had discovered it, yay!), we quickly booked it. We were a bit apprehensive till we reached there. But once we entered (which took a while, since it is so well hidden), we were super glad about our impulsive decision. We were the only residents.


The river, the setting, our tepee; they were all so serene. I have always been fascinated with history and had read about tepees as a kid. So, you can imagine the excitement when I got to stay at one. We entered it: me crawling in super enthusiastically (people underestimate the power of small people), while the poor husband had to almost fold himself into three to enter (tepees typically have pretty small entrances in order to help maintain heat and cold and are not made for tall people, but once you get the hand of it, it is fun) and were quite awed by the minimal, yet well thought out interiors
After the initial excitement of finding the place, discovering that it was almost like a personal holiday spot, eating great home cooked food (mostly made personally by the French and German couple who run the place) while chatting with them endlessly, lounging aimlessly on the sun beds overlooking the pretty river, watching the sun set over the river and then spotting the tepee in the constellation, we were finally getting ready to call it a night (at 9 pm, which is the time we are usually starting our evening in Mumbai, over the weekends).


The lights went out fully and that is when we realised how really magical the place was. We were fortunate to be there on an (extra bright) full moon night. The place was lit up entirely with the silvery moonlight and the water was gleaming like someone had generously sprinkled it with silver glitter. At that moment, if someone had asked me to give up everything and come and live there, I would have readily agreed. Sadly, no one did!


[Note: I am intentionally not giving out the name of this place (yes, a little selfishly), to help keep it a secret. But, if you want to visit, drop me a line and I will be happy to help you with the directions. For the next season, the owners are planning to add a floating pier and a floating coracle, where people can lounge, read, sleep, sing, do whatever…so we are sure to go back].
The morning after saw us waking up early, sipping tea and reading our books by the river. It couldn't have been better. And after a few hours of this bliss and some breakfast, we were ready for our next little adventure - - finding the Gordon Ramsey recommended shack on Galgibaga beach, a 10-15 mins bike ride away from where we were.
Galgibaga, is a clean, white sand beach and is a protected, Olive Ridley turtle nesting site. There aren't too many shacks and people around, and the shack we were looking for – Surya – was well marked and pretty easy to find among the few shacks there. The enterprising owner showed us the impressive fresh catch for the day and we choose the red and white snappers, which was served to us grilled and with some secret recipe delicious chutney/paste smeared on it. He also insisted that we try the home made potato chips, which we gladly did.The fresh, mouth-watering fish, the golden brown, perfectly round home-made chips, a glass of vodka mixed with freshly squeezed orange juice (beer for the husband), the view of the sea and the sea breeze, pleasant chatting with the owner about his Ramsey rendezvous, all made it a meal to remember. This place is an absolute must visit in Galgibaga.

The beach itself is very calm, about a km long, has a good surf and is perfect swim, though we didn't risk it after the huge meal we had!
From there it was onward and forward to Agonda, a one hour bike ride away, on a very pretty road. You can of course take a car like everywhere else in Goa and the locals will help arrange for it. Agonda is also an Olive Ridley site, white sand and clean, but, slightly crowded relative to Galgibaga. In just a year (we visited Agonda in April last year), we noticed, sadly, that Agonda has been steadily getting discovered and therefore more commercial (Sigh!).


This beach is almost semi-circular and has a lot of shacks sprinkled all around – for staying and eating - at varying price ranges and offering different cuisine. The southern side has a small hillock, which gives superb views. We had a long, leisurely breakfast here, at the Chatai yoga huts, one morning. Agonda is also a calm beach and a great place to swim, surf and sun-bathe. It is also beautiful during sunsets.
Don't miss the banoffee pie at Arabian Nights. It is quite yummy and runs out fast. We had booked ours a day in advance and enjoyed it the next day while watching the sun set
Again, in Agonda, we had the good fortune or a really bright moon (almost as if like a flood light had been put up over the beach) and we decided to make a little adventure of it by dragging our sun beds onto the sand and lying under the stars, with the surreal silver water just a few feet away. I think it was a grand idea, because we soon had some more people doing the same thing, along with a few of our native, four legged friends sprawled out happily too.
All this talk of the stars, moon and sky has inspired me to plan our next, little adventure. More about that in the next post.


Happy adventures, till then!