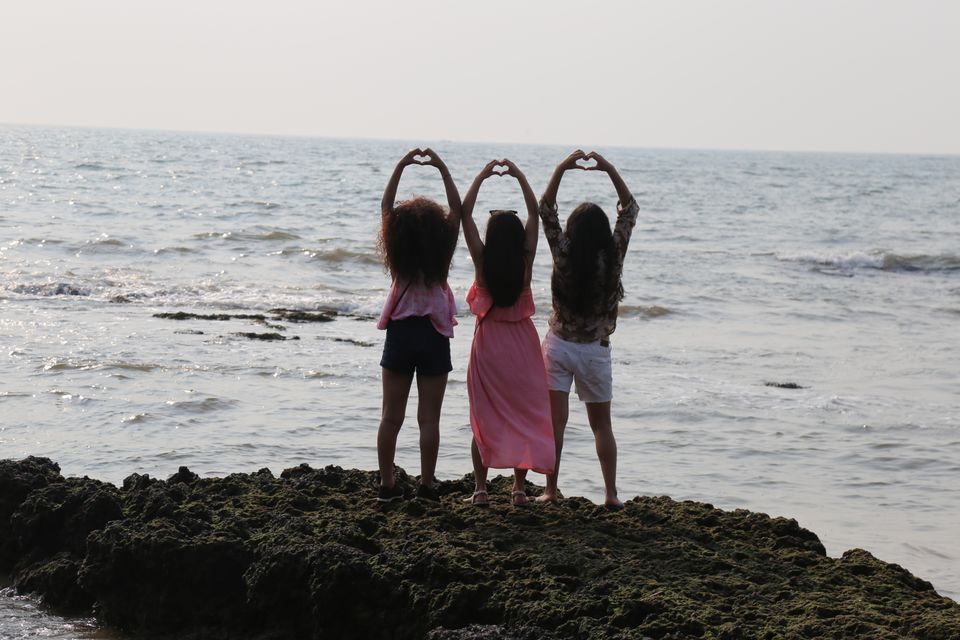 Like every other college students , Goa was a top priority for us. From school only , me and my best friends were eagerly waiting for this day. So , finally our fantasy came true this January (15_21) 2018.
We boarded the train from Nizamudin railway station and it took us 36 hours to reach there and it was" one  hell" of a ride . We had so much fun with the strangers who became friends later  . We met different kinds of people in the train and that was a lifetime experience.
The thar rides and scootie rides  in Goa were very cool and we  had a gala time . Three of us screamed out of our lungs , out of excitement when we had the first view of  the sea. We are from ladakh Mountains  and for us , The  sea was always a dream . We stayed in the water for hours , splashed water , swimmed , and enjoyed the waves  . We sung , we danced , photos were clicked and the outfits of us were decided very early before our trip. Laying on the beach ,half naked , sun basking , sipping fancy juices and checking out everyone . For us ( me and my two best friends) Goa was a wild dream . We built sand Castle , got covered ourselves with sand and  collected sea shells . We were here with no itinerary ,none of us know driving or riding . We just knew that we will go wild , go crazy , will do every dumbest thing and we did.  So everywhere we were going crazy  and carefree. We were nuts back then .
Days were spent going to different  beaches , forts and churches , did all those toursisty stuffs.
We wanted to enjoy the night life of Goa and  clubbing was the thing for us. In Goa there are many  huge nice clubs , we went to the famous cubana club on Wednesday (women night) . It was giant with swimming pool and lounges and bars . The crowd was crazy and we went with the flow until dawn.  It was "dusk till dawn"
The next night , Club LPK( love , passion and karma) was also lit .  We tried pole dance for the first and last time  and yeah ! I hit one thing off my bucket list . I am glad I did that, Going to beach during night was another thing. Into the dark ,Laying down under the sky by the beach , listening to the waves was wonderful.
We watched the sunset and sunrise from the beach and it left us in awe . We kept on staring at the  horizon . It was mesmerizing . The line where the sky meet the sea was calling us.
Parties in Goa will complete your vacation and we attended  , a pool party and one shack party at the beach . It was straight outta "cocktail" movie. We literally had the time of our life. 
So , yaah! My Goa trip with my best friends in my second year of college was lit . How's yours go?