There are things in life that are like a litmus test; they tell you who you are. Palolem beach is like one of those.
This stunning stretch of beach is located in a small fishing village , recognized not for its rowdiness but for its breathtaking gorgeousness, and, despite the high-season crowds, it is still arguably the most beautiful beach in Goa.
If you're not a big traveller, this may sound terrifying to you. Okay, actually in a lot of cities, the idea of arriving with no accommodation booked would usually terrify me as well . But when I arrived in Palolem for the first time I had no idea where I'd be staying for the next three days.
And I recommend you do the same if you ever head to Palolem!
Why? Because that's the best way to find the cheapest accommodation. For this beach-bum village, arriving with just your bags and doing some old-fashioned legwork is the best way to avoid paying the very steep tourist tax.
Palolem is touristy, but it's the kind of town where the restaurants don't have websites and residents don't have email addresses. There aren't any hotels, only huts. Because of this, the only places you can book online in advance are the pricy ones – the "fancy" huts. And because every May through October Goa gets hits by an intense rainy season, all of the structures on the beach — the bars, the restaurants, the huts, all of it — have to be taken down and rebuilt every year.
As soon as you reach Palolem , you will find people approaching you for rooms and huts ,one needs to bargain to get the best deal. It ranges from 200-700 Rs per day depending on the location of the hut and its facilities.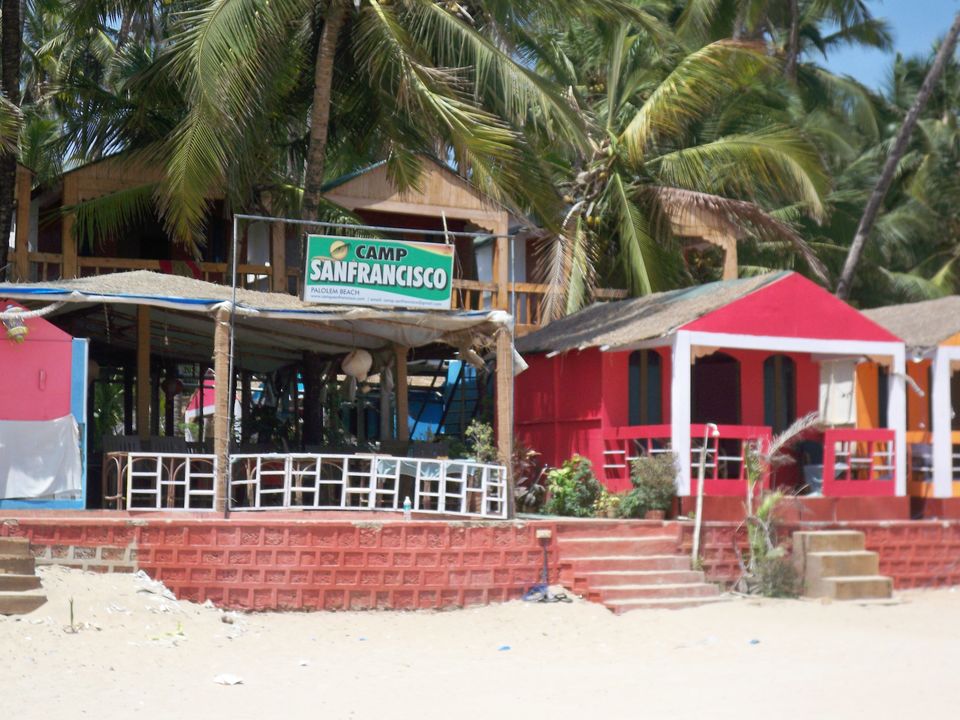 The beach looks more like an island in Thailand than it does a part of India. It has amazing cafes where you can meet a lot of independent travellers, couples and families of which the majority is European whereas in North Goa the majority is Russian and Israeli .
The cafes serve really appealing food which varies from Seafood, Indian traditional to continental , European and middle east. Tandoori king Fish and banana honey pancakes are a must try in 'Cafe Del Mar '. The 'Banyan Tree' serves amazing Thai food. There are endless cafes on the beach which have different ambience and music. Some of them are open 24X7. Like other places in Goa the beach road has plenty of liquor shops which open till 11 pm , otherwise alcohol is available in all the cafes which open till late.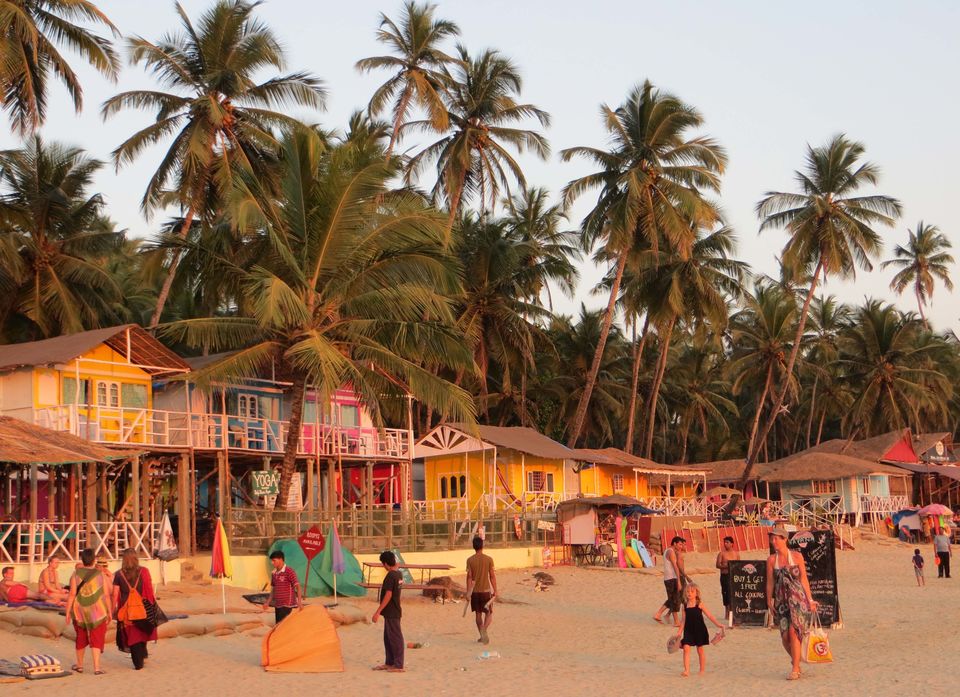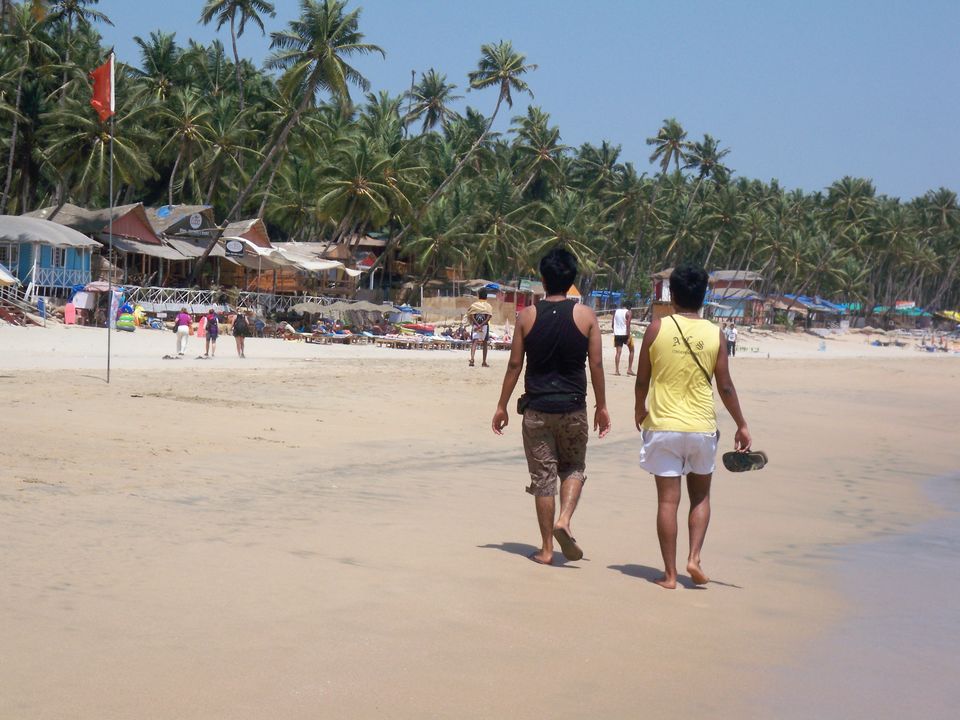 The morning is beautiful from the sunrise to sunset, the beach is lively, early morning, people doing yoga , some of them taking long walks , preparing for fishing to late afternoons where people are reading books , drinking beer and some of them taking a swim. The cafes open for breakfast and remain open throughout the day. They have umbrellas and relaxing chairs which don't have any extra charge. A very exciting activity you can do is hire a kayak which is like 100Rs an hour and go kayaking to the nearby islands like butterfly island , monkey island. The water is very calm and clear , ideal for a swim. Mornings at palolem remain so refreshing but nights are more exciting.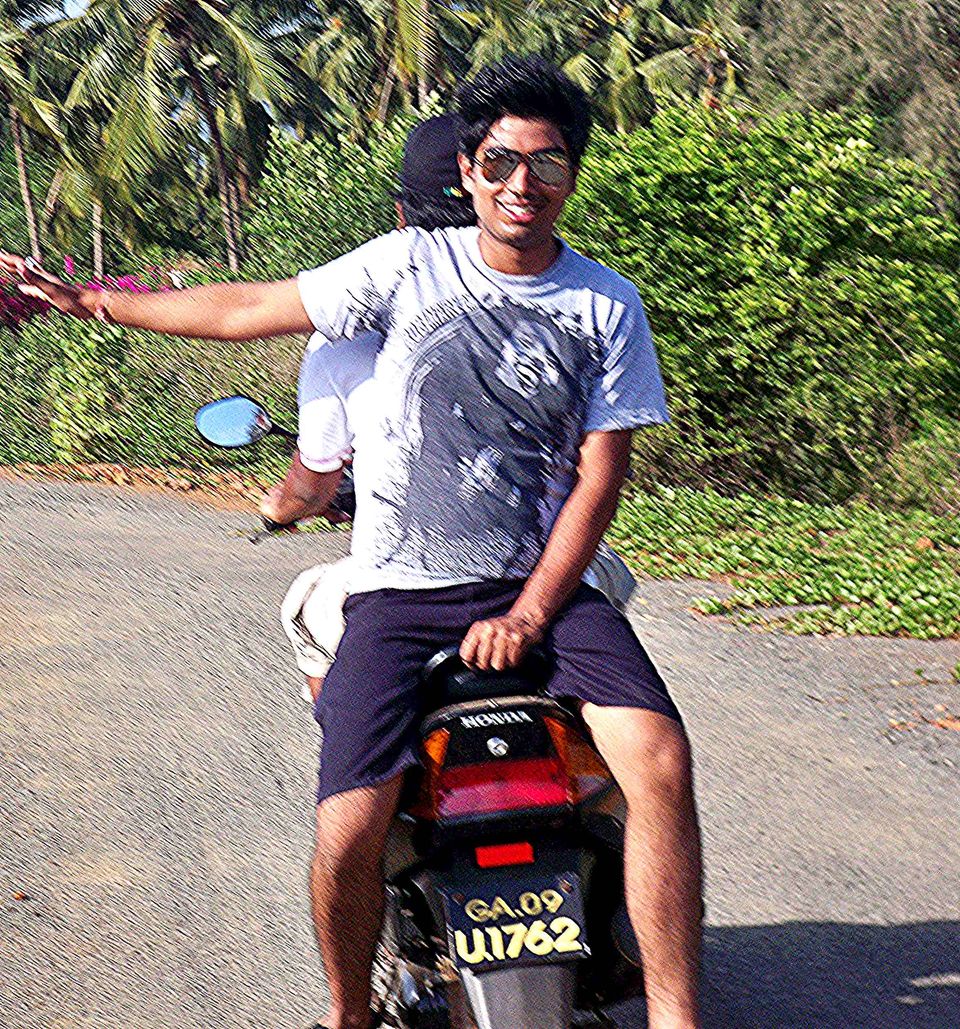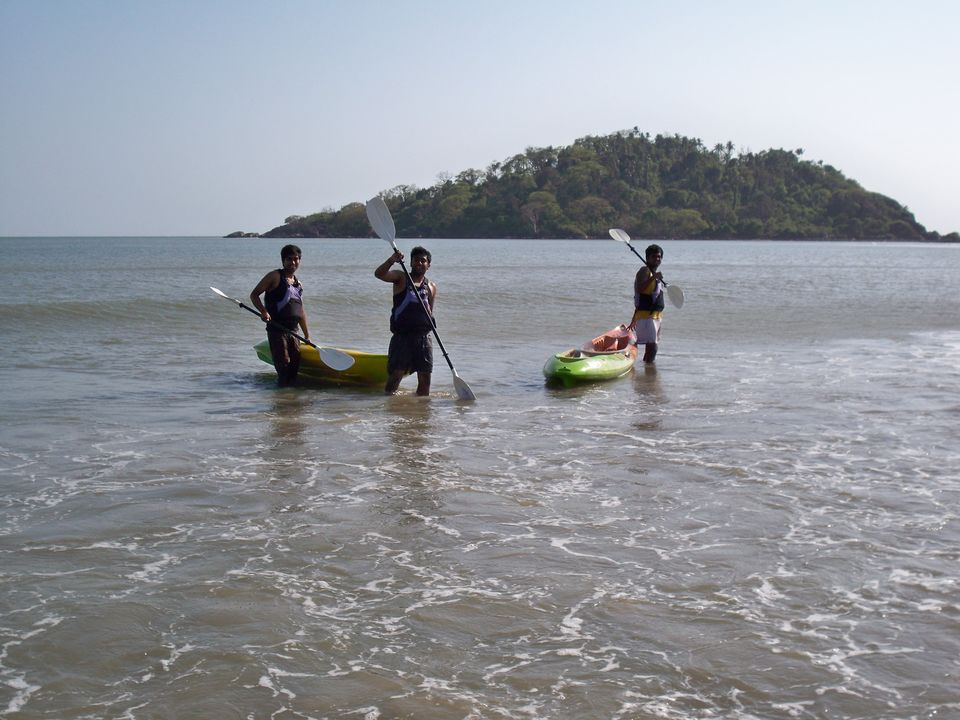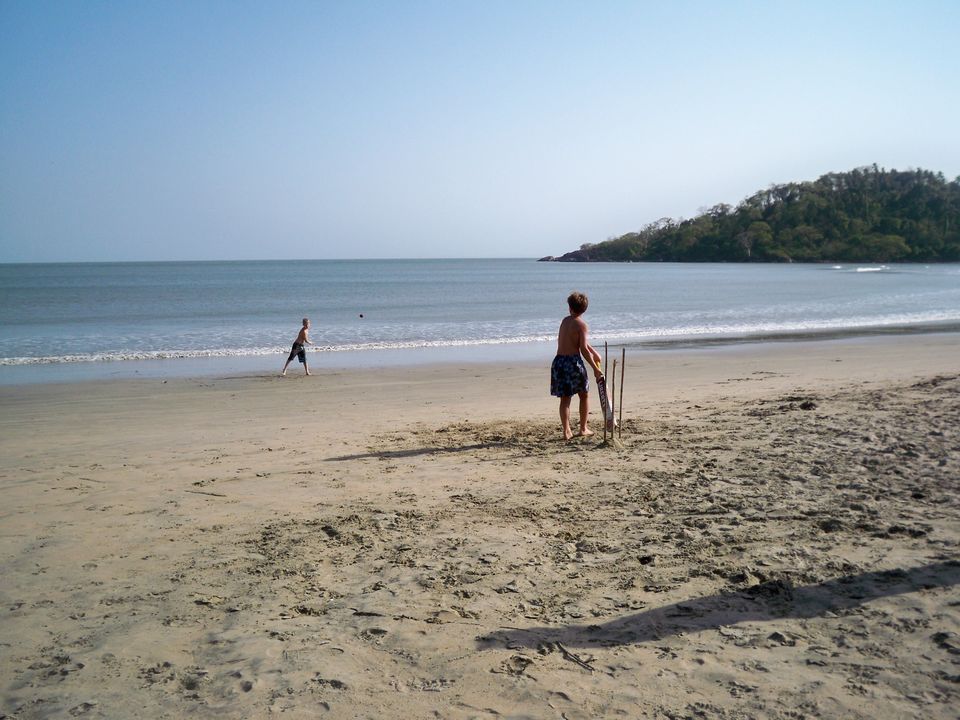 The beach is a paradise in the evening. Small lanterns lit on the tables with relaxing chairs in front of the cafes and shacks make the perfect mood for having a drink , listening to light music and talking to people around you. Dont worry if you are alone, you will definitely get a company. Everyone at palolem is so cheerful and happy. Unlike other places in Goa , tourists here love to interact because the population is so less and everyone wants to meet new people.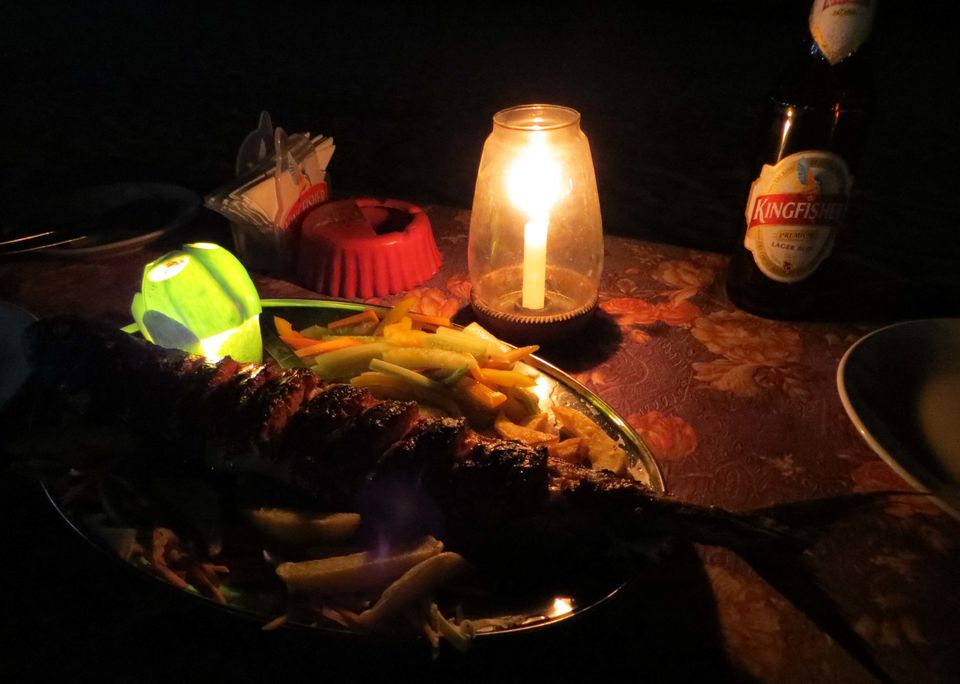 Best palolem moments : I have been to palolem a lot of times. If I close my eyes I can see myself there , maybe watching a football match at Cafe Del Mar , sometimes walking with a stranger on the beach at midnight , dancing on the same channel with the girl I like at silent noise party . Riding my scooter to Chaudi (nearby town) for having hot cup cakes baked fresh at the german bakery. Sometimes even watching beautiful sunset smoking a joint and reading a book. As I told you , Palolem will tell you who you are.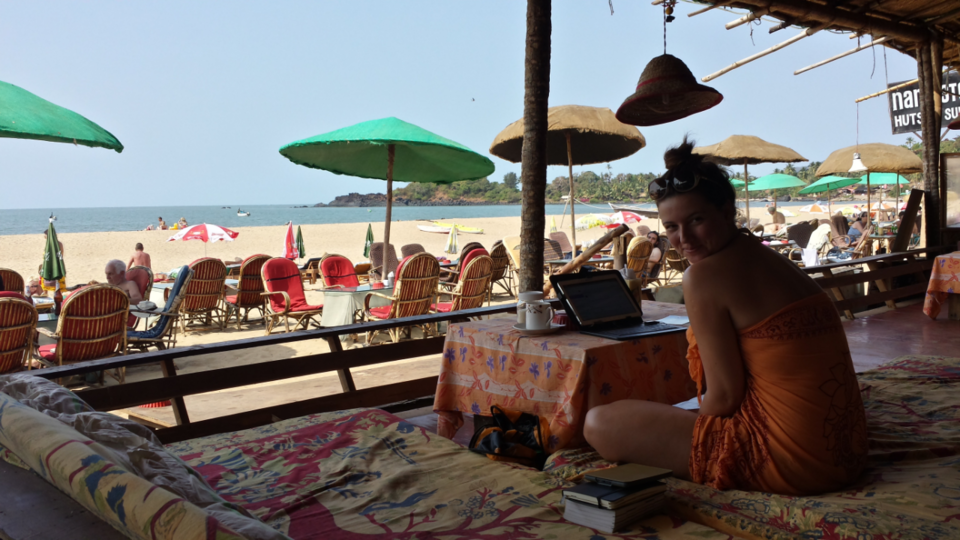 Places to party : Like other places in Goa, Palolem is also famous for parties. Recently it has been declared as one of the 'Top 10 party destinations of the world' by Forbes Business magazine. Silent noise party also known as headphone party is the most known party here which is hosted in different cafes on different days. This is a beautiful experience where people are dancing crazy with wireless headphones and they go weird if they remove their headphones; its all silent. 'Neptune point' on the extreme North hosts the best silent noise party. The other famous party is the 'Leopard valley' which is hosted every Friday. These parties have entry charges , there are also some parties which locals organise along with different cafes. Those are also fun. The locals can give you the best update and location.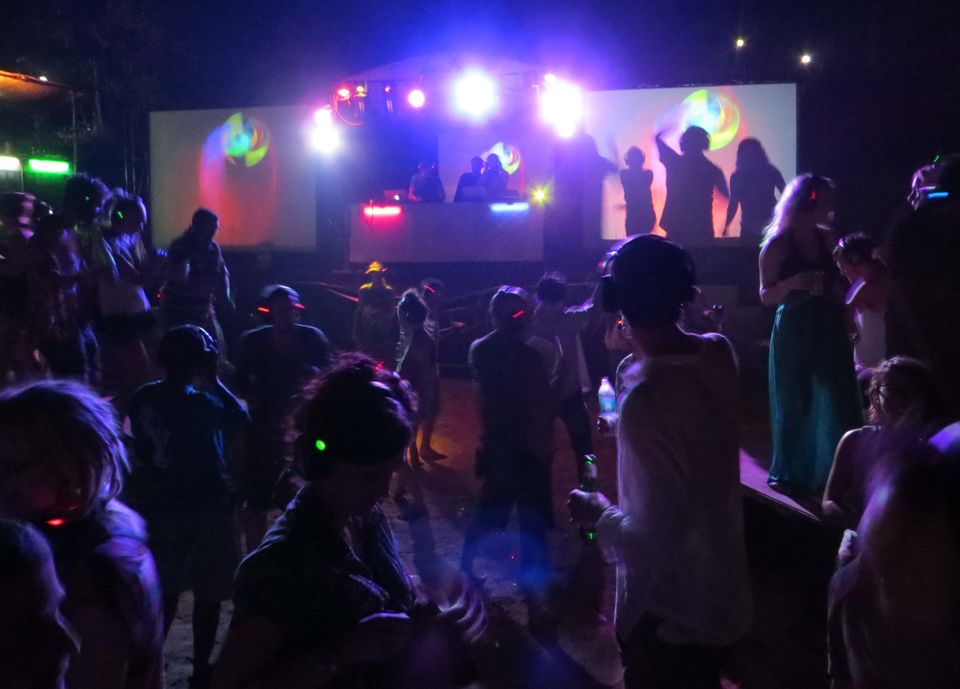 Other places to see : Patnem and Agonda are two beautiful beaches nearby which has a very different ambience. I would definitely advise you to spend atleast one night at Agonda beach if you donot like much people and want a very calm atmosphere. Otherwise you can hire a scooter or bike and ride around different towns and churches nearby.
For more information you can always contact me on Facebook
https://www.facebook.com/ritabrata.ghosh.7