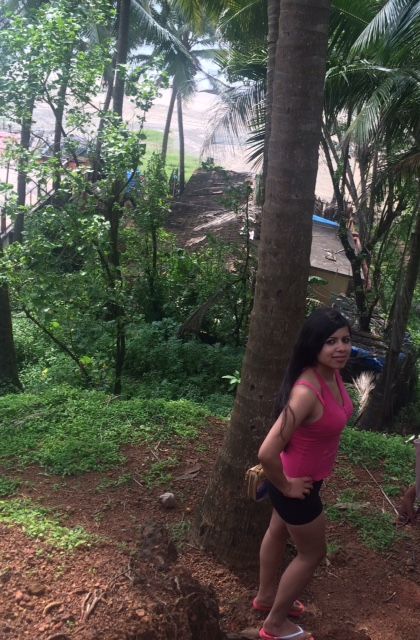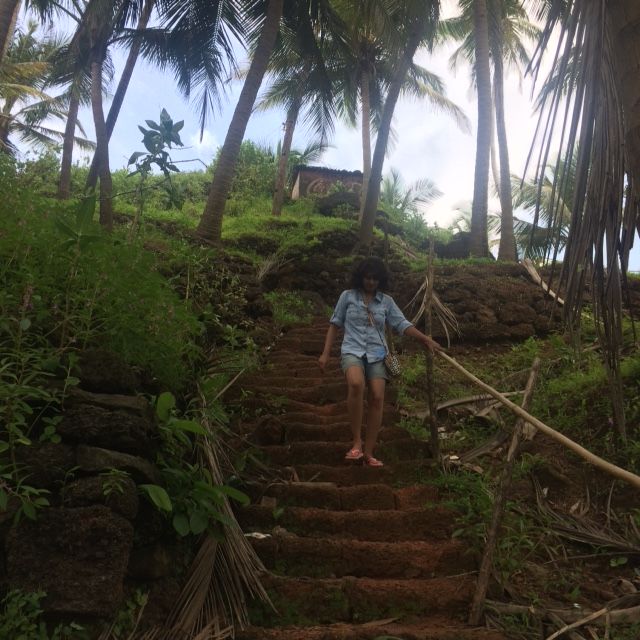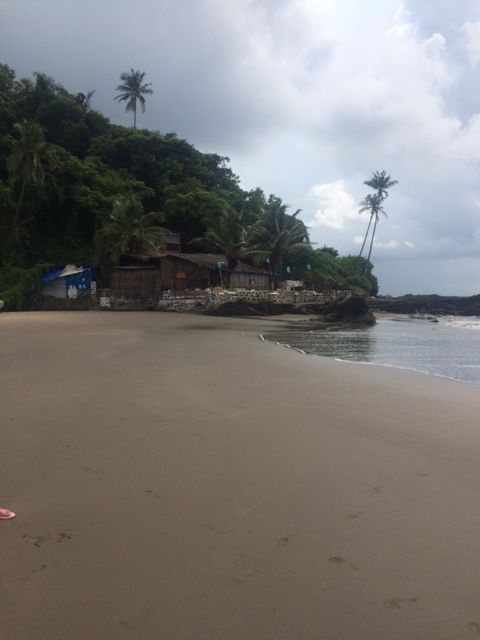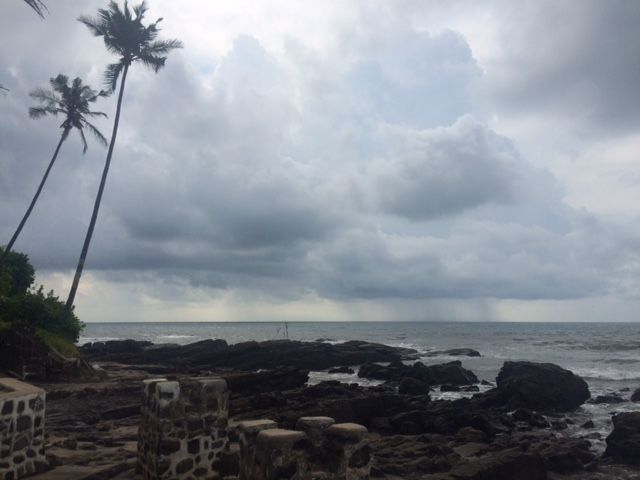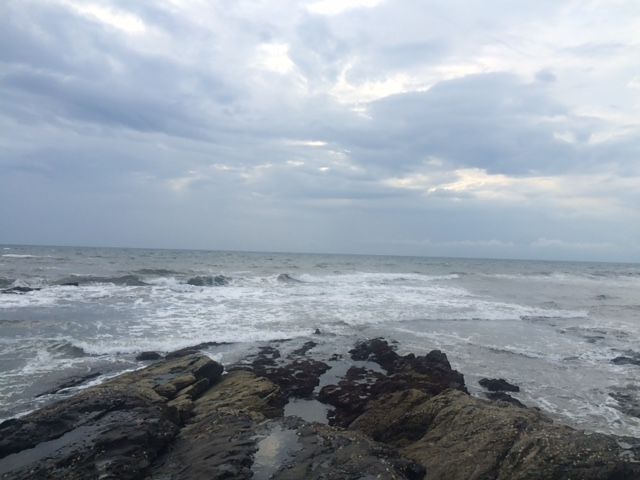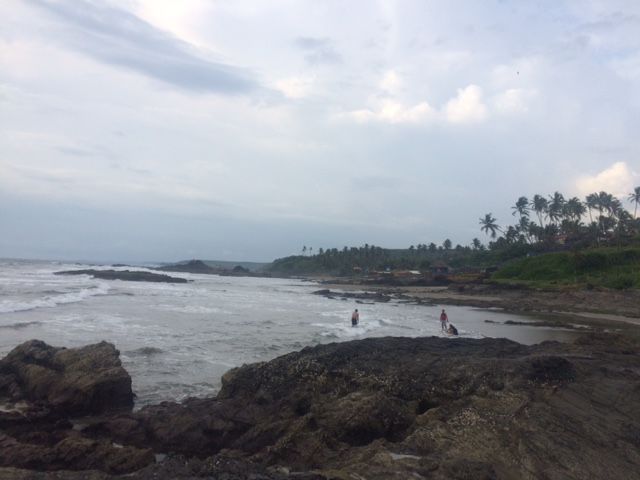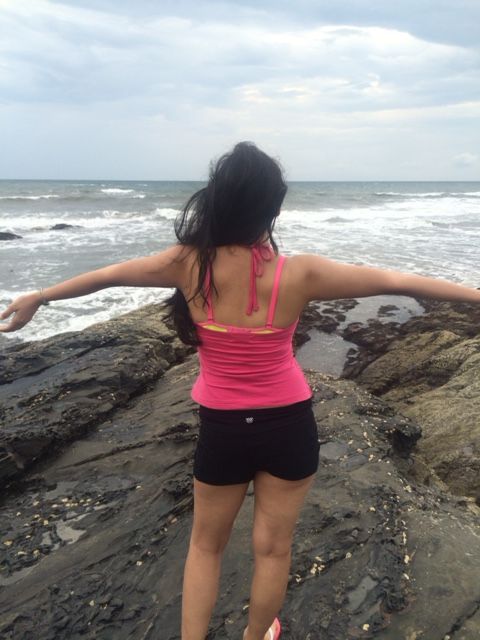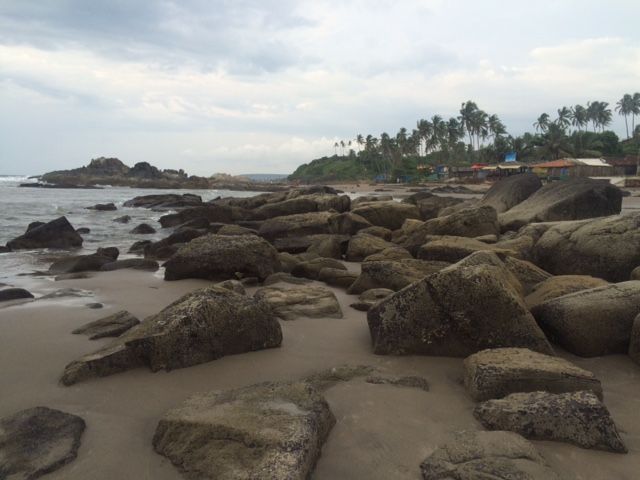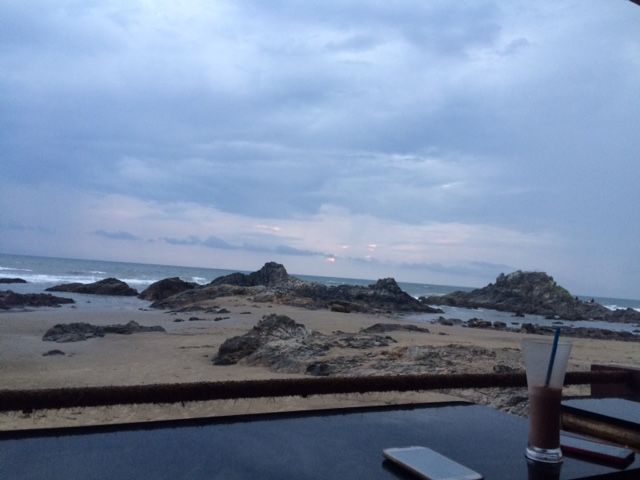 Two kinds of people go to Goa. The ones who want to party their nights off go to North Goa. Couples and solitude-seekers head to the white sandy beaches of South Goa.
But even in the hustle-bustle of the touristy North Goa, there is tucked away a secluded beach just north of Anjuna called 'Small Vagator'.
Small (or Little) Vagator is actually different from Vagator where most people usually go to chill and which is notorious for its alleged "rave" culture. While Vagator with its white sand and palm trees is undeniably stunning, it is the Small Vagator which stole my heart. So much so that I spent an entire day there and gave the main Vagator a miss.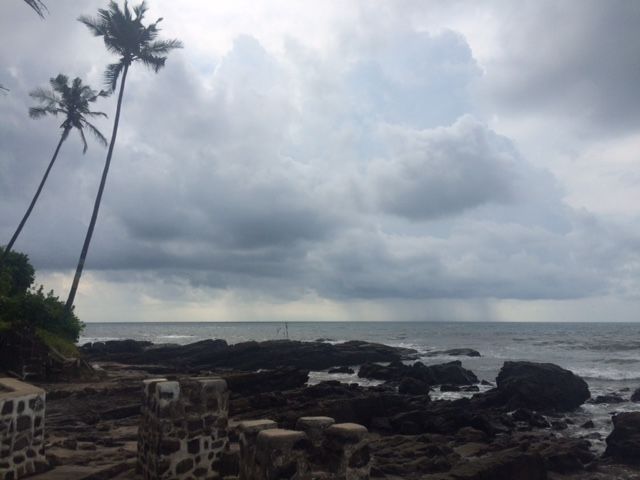 As beautiful as the beach may be, the journey to the beach itself was remarkable as well. The vast expanse of rain-soaked rice fields mixed with traces of simple country life. Coconut trees atop tiny lush green mounds swished in the breeze to bid me goodbye. I felt like I was not in Goa but in some quaint hill-station.
Devoid of much traffic the ride from my hotel in Baga to Vagator took around 20 minutes. The cab driver stopped in front of a field with a small hill in front and announced that we had reached. I couldn't see the beach or a single soul. "Umm, do I have to climb that mountain?" I asked, pointing at the hill in front of me. "No, you actually have to climb down," the driver said.
I saw, then, that a few metres to my right was a path amidst the trees that led down to the beach. "This is small Vagator, ma'am. You can walk to the big beach from here if you want," my driver said as he whizzed past, probably in a hurry to look for another passenger.
"Small vagator? What the...?" I had only heard of Vagator, nothing about a Small Vagator, but I decided to check out the beach. On my left was a restaurant that was closed as it was off season (September to be precise). I encountered very few people as I made my way down the narrow path.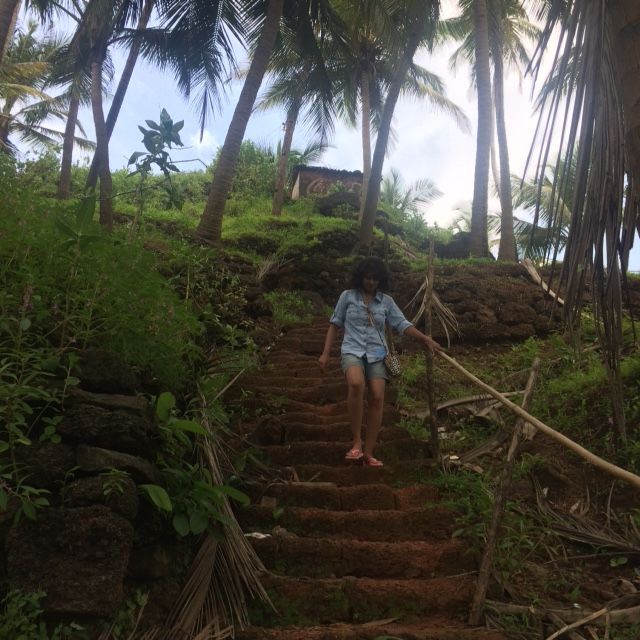 After just few minutes of walking the glorious beach came into view.
Except for a group of foreigners there was no one at the beach. A couple separated from the bunch to frolic in the waters, and to get some privacy.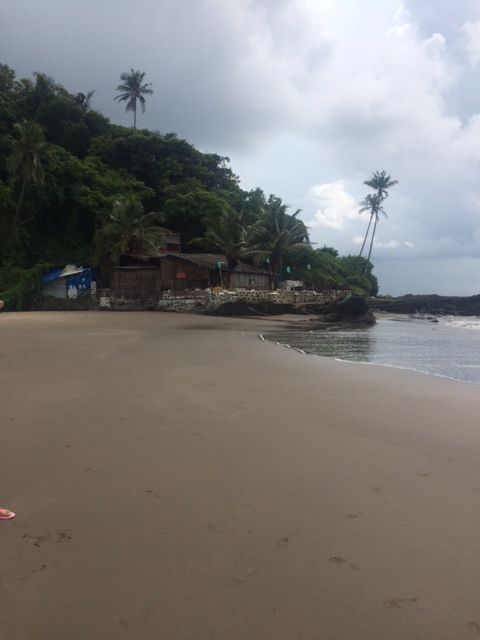 I was relieved. To be honest, I was sick of cheap comments by rowdy elements I had frequently encountered at Baga and Calangute. To have the beach to myself (well, almost) was everything that I needed.
There was only one small cafe at the beach where a few chairs were haphazardly arranged but gave an unobstructed view of the mighty sea. I asked the way to the washroom from a local woman, who had an air of importance around her and seemed to be the owner. "First you order something, then you use the washroom," she told me in her thick Goan accent.
So I quickly ordered the first thing on the menu – French fries and cold coffee. Later, when I sat down I was surrounded by two women selling junk jewelry – anklets, bracelets, beaded necklaces etc. I bought a couple of things and then settled down at the table nearest to the beach to spy on the angry sea.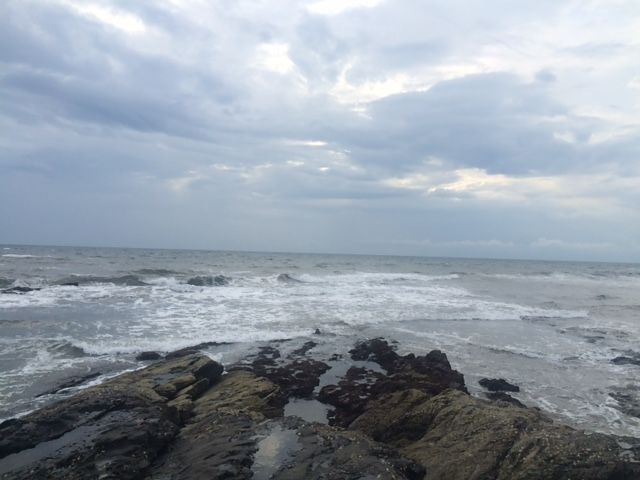 It was mesmerizing to watch the waves crash against the rocks and then cease to exist. Makes you reflect on life and that is what I did for the next three hours that I sat there. Undisturbed.
As darkness blurred the sharp outlines of the horizon, it was time to go. But just before I left I tried for one last time to absorb the tranquility Small Vagator offers.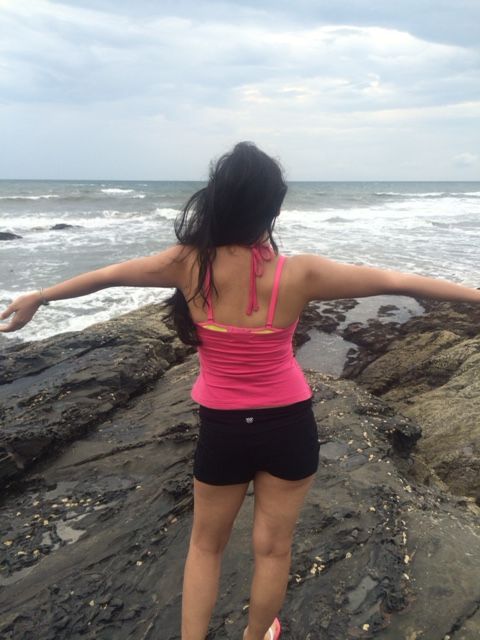 After walking for a while, navigating some treacherous rocks and climbing another hill I realized I had reached the main Vagator beach.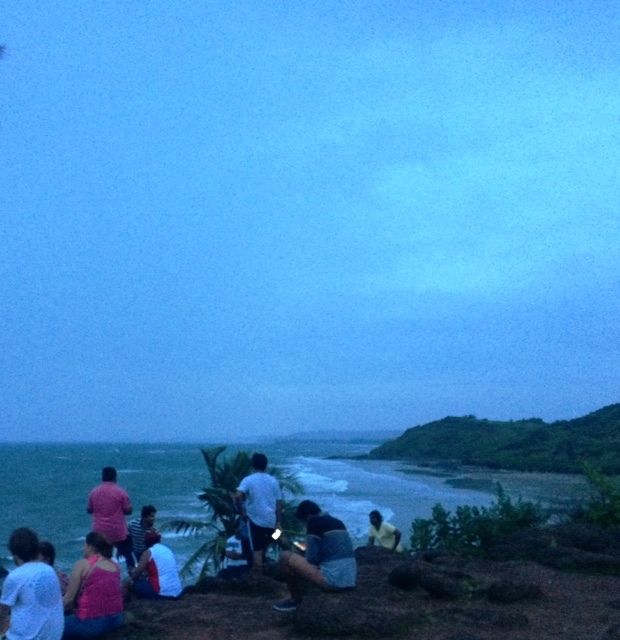 It was amazingly beautiful, and of course crowded, but I had no regrets. I had taken the road less traveled by, and it had made all the difference.