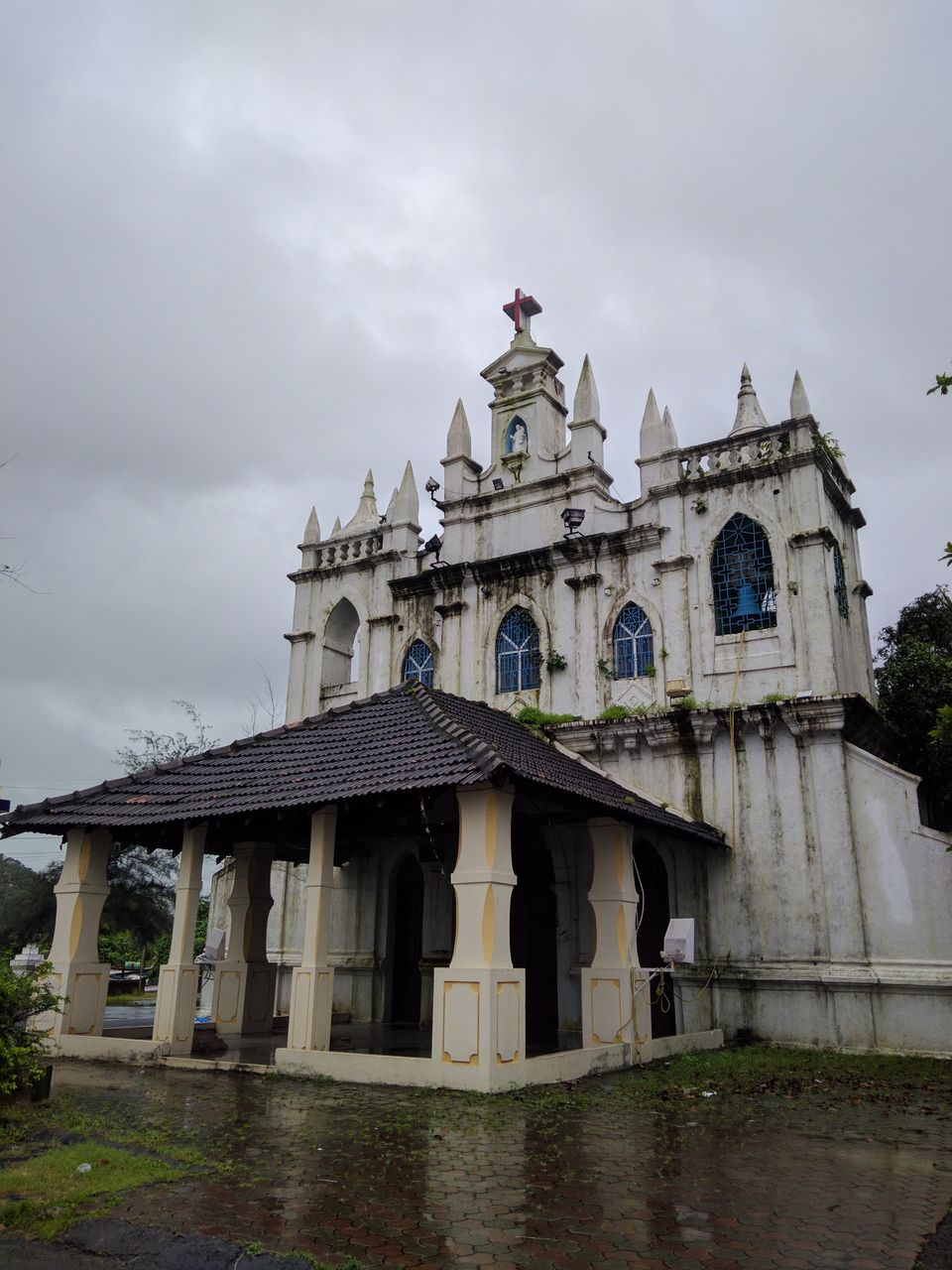 St. Jacinto Church has dwelled on St. Jacinto Island in south Goa.
I was unable to meet the timings with Church, and due to which I was unable to experience the inner beauty of the Church.
St. Jacinto Church was so elegant from the outer structure and surroundings or view around that was making it more pleasant. It is situated on a Calm side.
Our guide told us, here Ek Tha Villian movie has been shot. The view from the Church is pretty good. Chuch is situated in a calm place.
Also Near to the church, there is a house, where Golmaal-2 has been shot.
Tip: In Goa, some Churches are 24x7 open and some are not. So make sure you plan your day according to the timings of the Church.