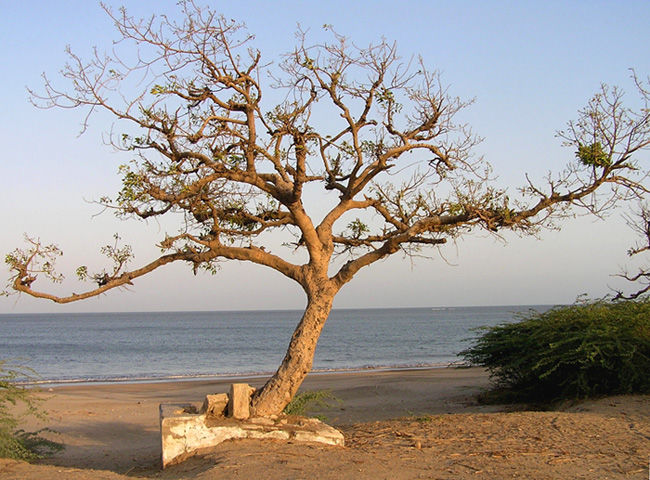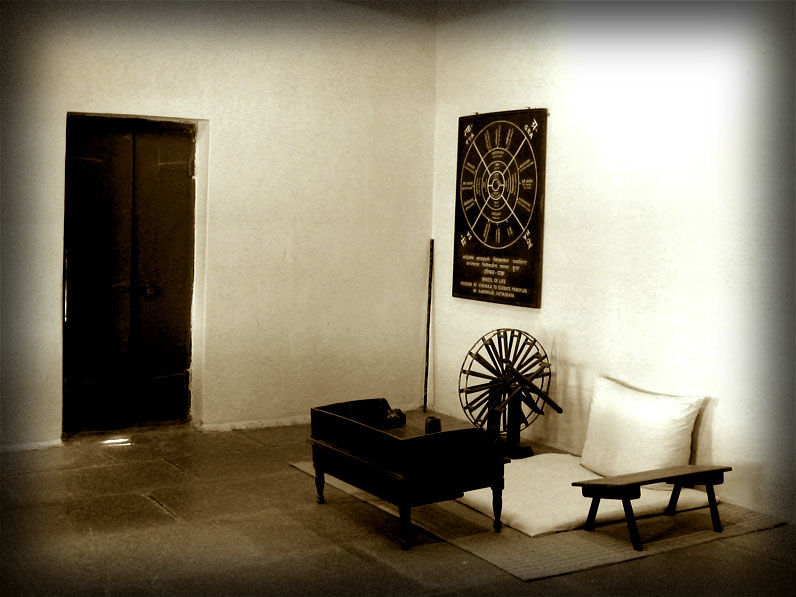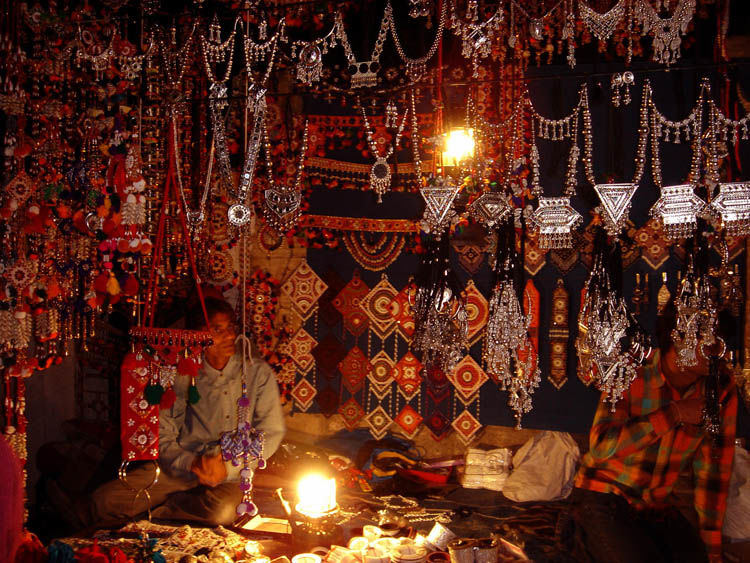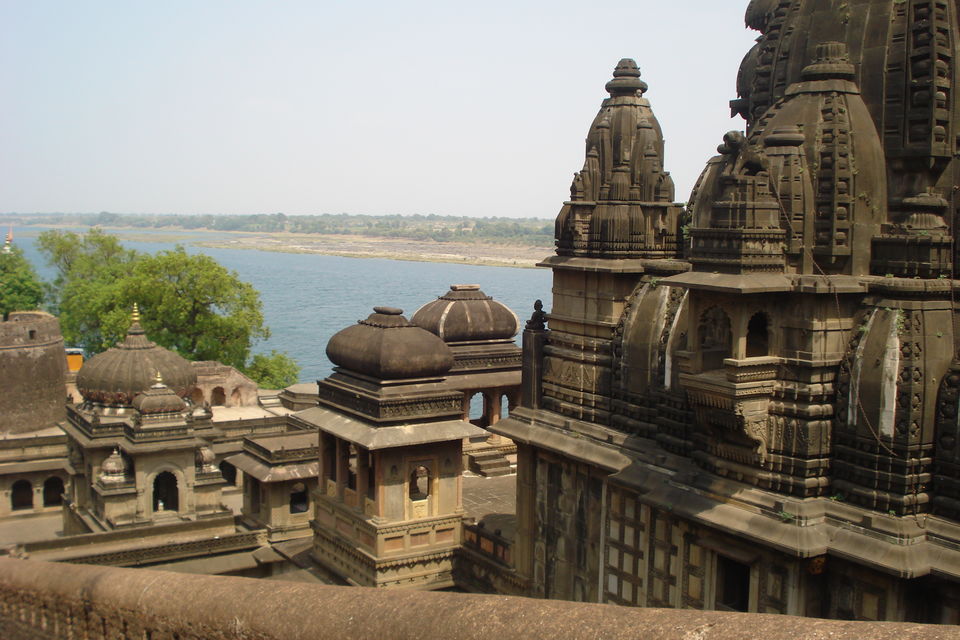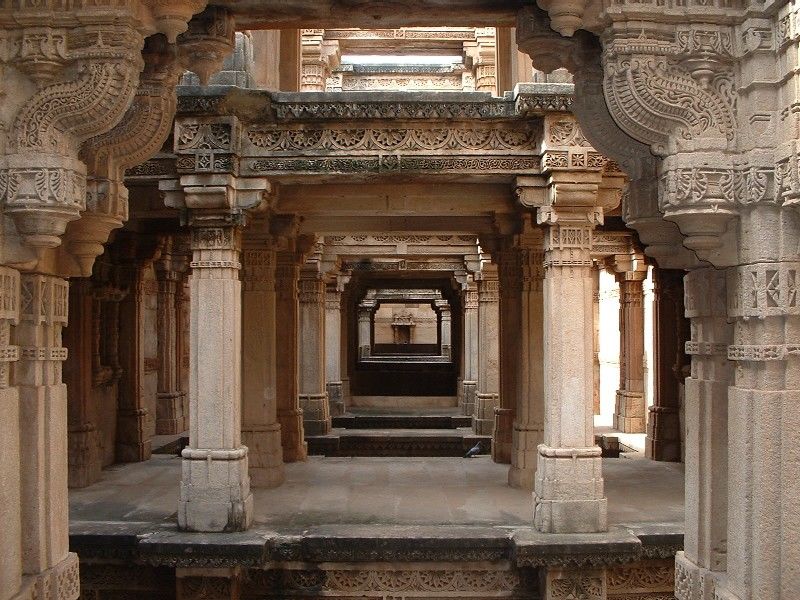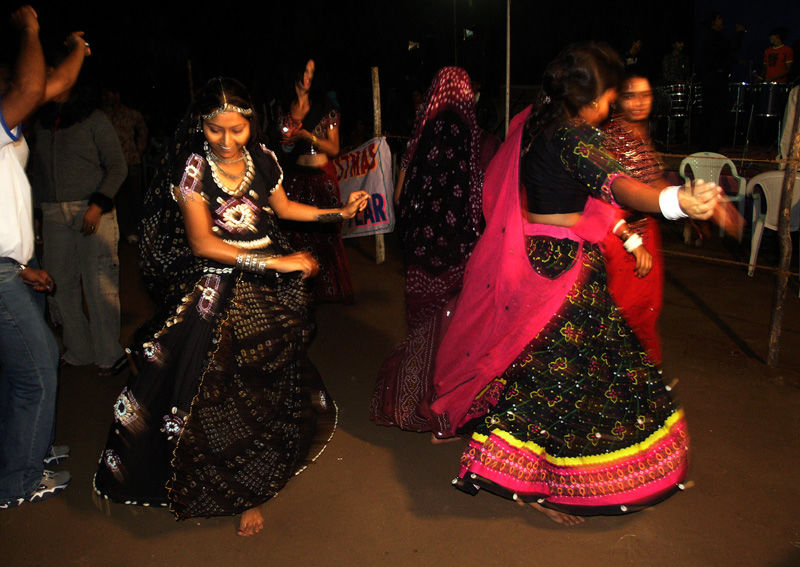 This one morning, I got up and found myself in the back seat of my car. That is how my journey to Gujarat began. (yes, when you have parents like mine, such things happen often.)
So our first stop in Gujarat was Ahmedabad. The city offers different moods, right from the chaos of the CG road to the quiert retreat of the Sabaramati ashram, Also One of the best things about the place is that it is much safer for women and children than any city I've been to. People are simple, and very helpful. You can roam around the streets till late in the night without a single worry.
The next day, we drove to Jamnagar. Not much to visit here, unless you have a thing for authentic traditional wear and Gujarati upholstery/tapestry, like my mother. My dad being from the Indian Air Force,we stayed in Air Force Station Jamnagar, one of the biggest in India.
Like all elder people, my parents too had an intention of visiting the Dwarka temple. I wasn't really as keen as them, but when we actually reached there, I was awed by the architecture of the temple. The word 'majestic' is an understatement to describe the way the temple stands along the roaring waves of the sea. Being a place of such religious importance, the place is filled with temples, big and small and beautiful in their own way.
Our next stop was Somnath. The main attraction, of course being the temple, the entire town silently speaks of a serenity that cannot help but be experienced. The view of the sunrise and sunset in the sea is spectacular, and if you can wake up early enough, you can actually see the sun rise on one side of the temple and the moon set on the other. Personally speaking, I was enchanted by the aura of the temple. The chants, the vibrations, and the atmosphere inside the temple created in me an unfathomable amount of positivity. The only sad part was that like all the other temples, photography was prohibited here.Note: There is point on the coast of Somnath which when travelled straight through, reaches the South pole. Intrigued?
As they say, save the best, for the last. Our last stop, Diu was the one I had looked forward to the most. Being along the sea, scenic beauty was expected, but more than that I was looking forward to the adventure sports the place had to offer. Although this was my third experience of parasailing, I had never done it over the sea. And when I did it, I was mesmerized by how beautiful nature can be. The view of the sun sinking like a ball behind the trees into the sea was something I still cannot get out of my head. Apart from the usual street shopping and the beach fun, the sea food is simply amazing, especially if you're as crazy about prawns as I am.All in all, my trip to Gujarat was a fun-filled experience. The state has something in store for everyone, and the next time I see Amitabh Bachchan asking me to spend a few days in Gujarat, I'd say, 'definitely!'