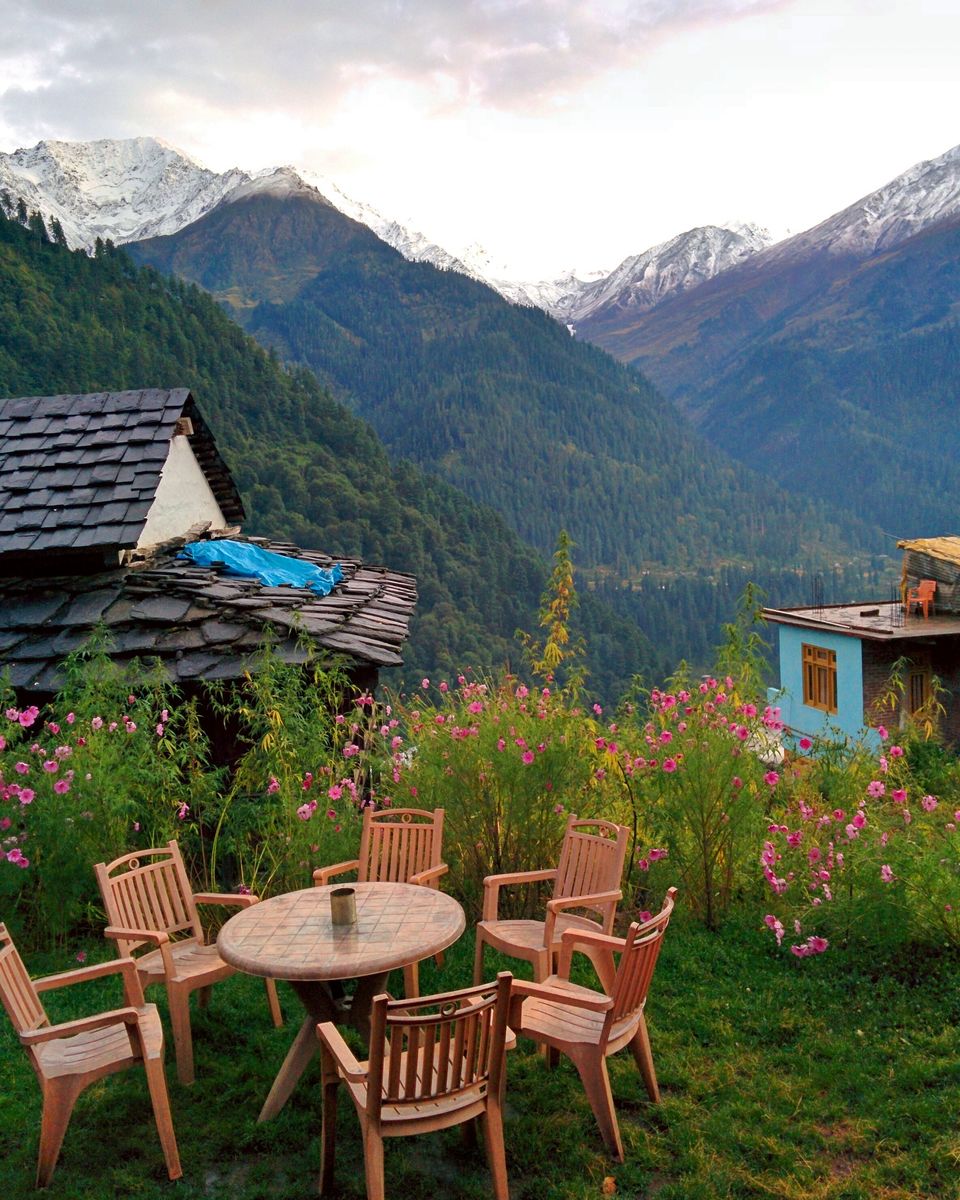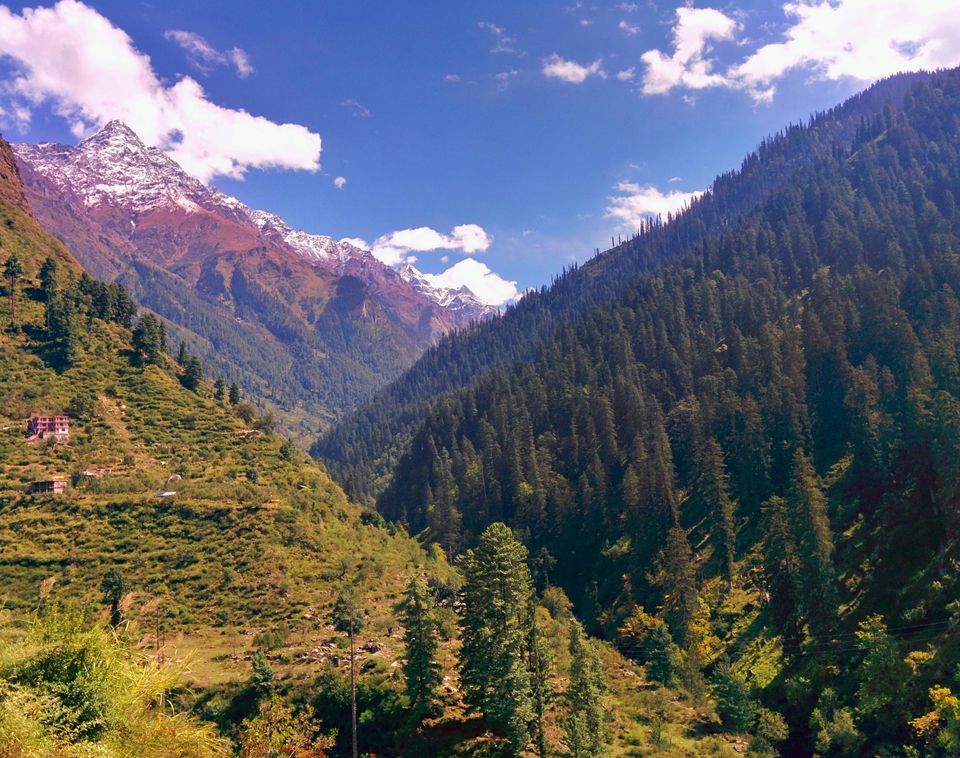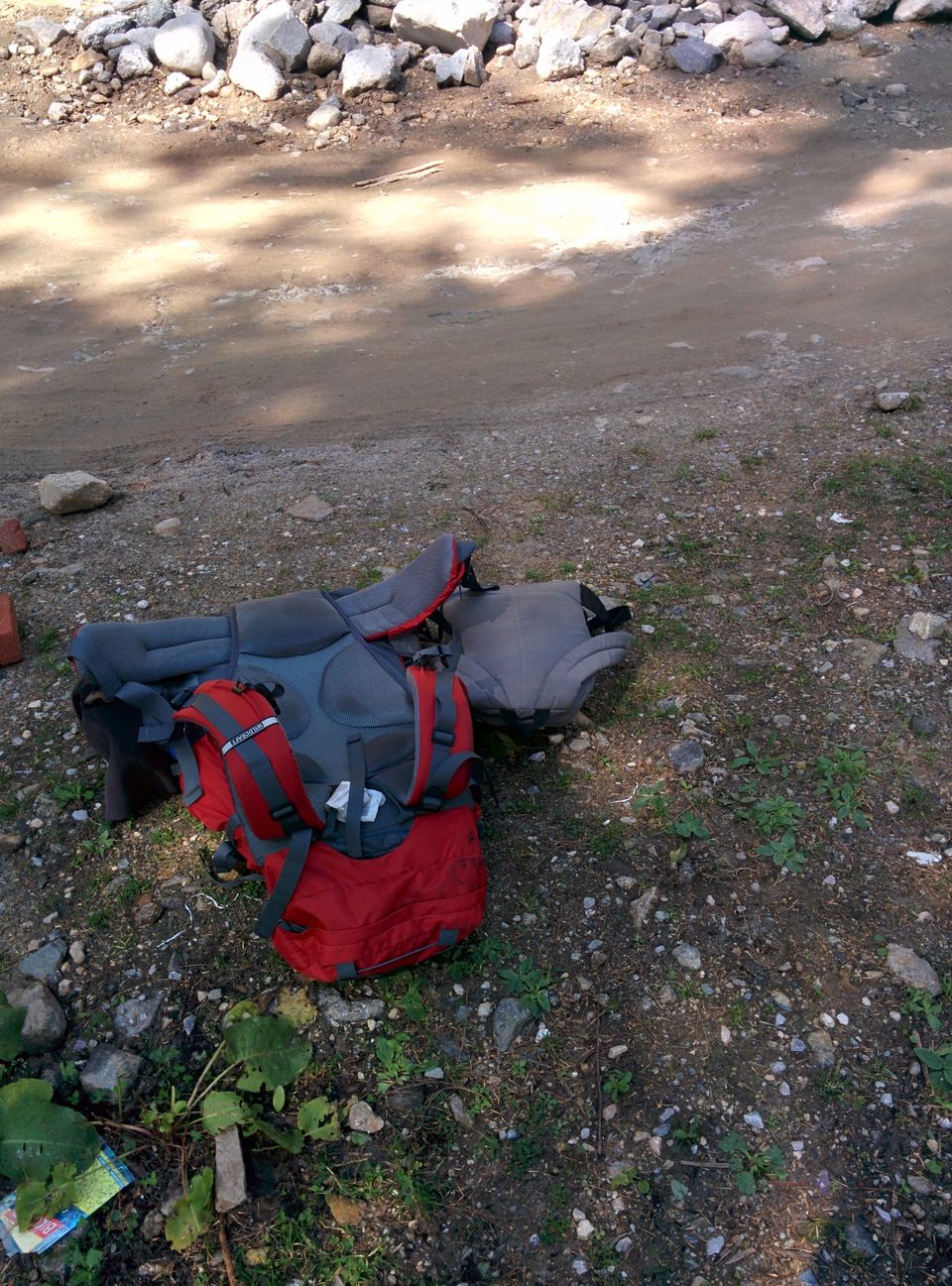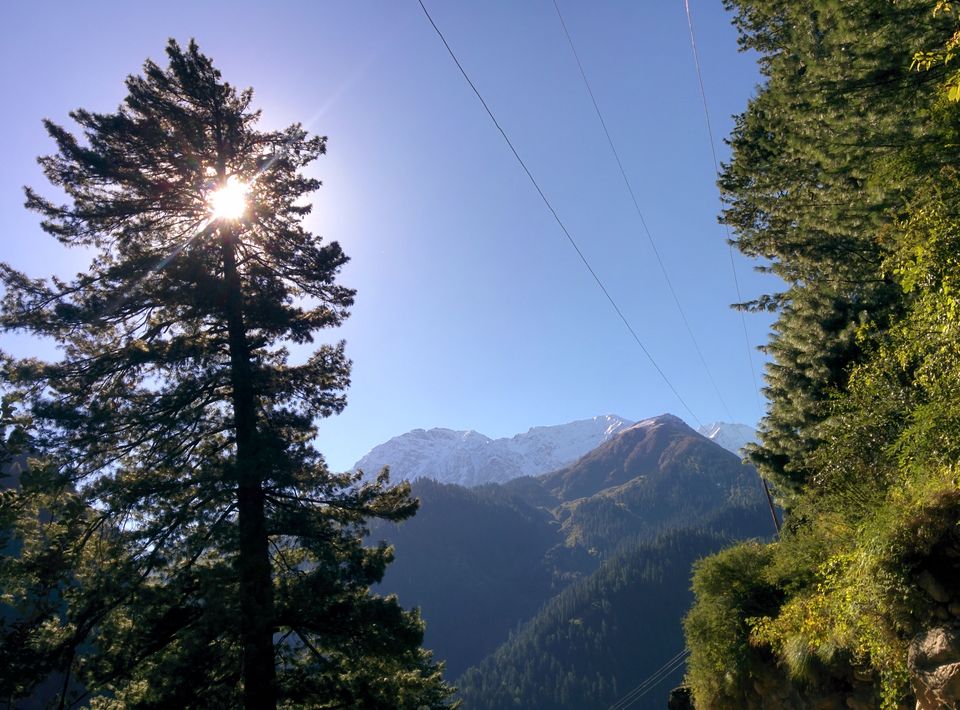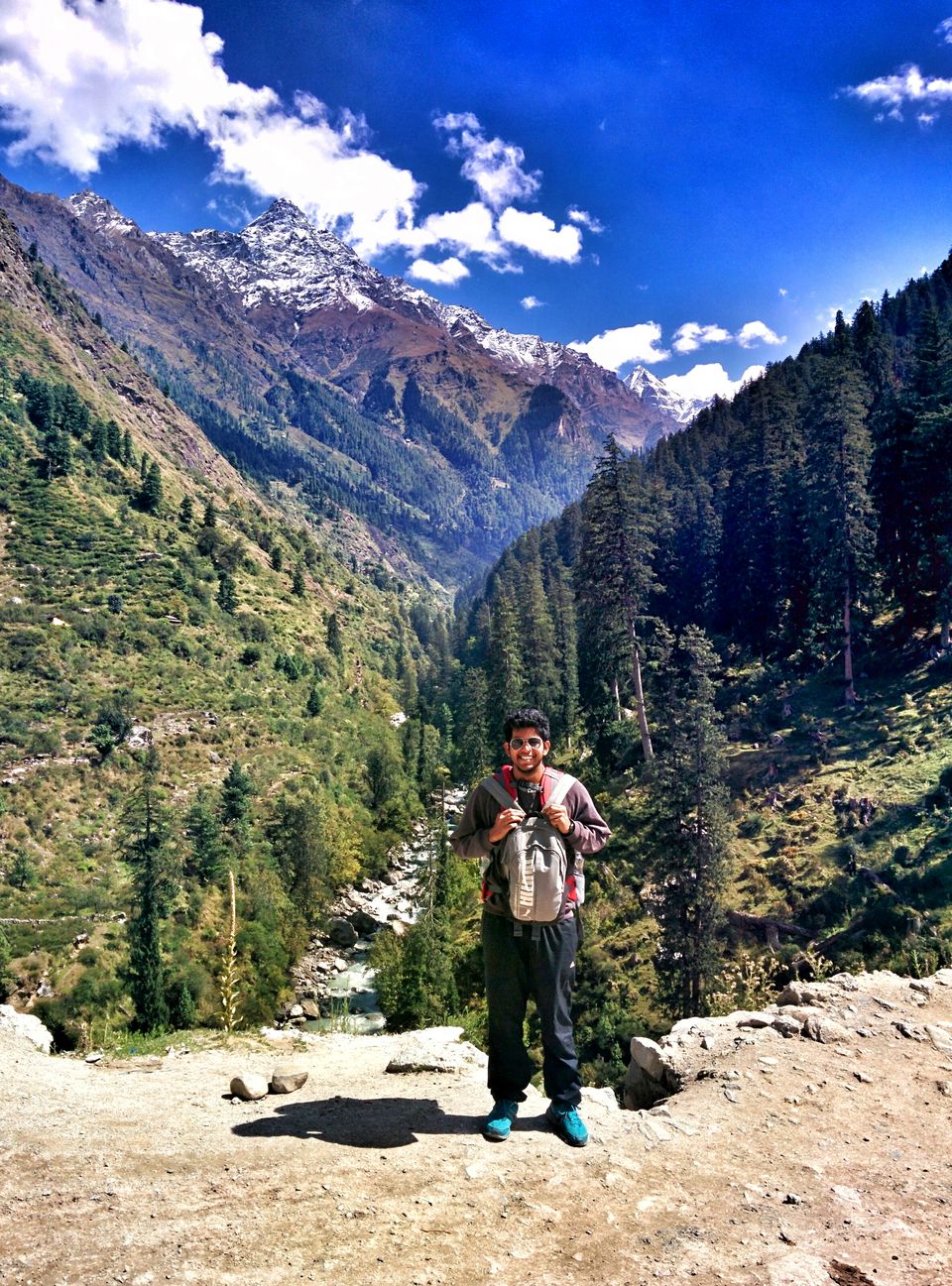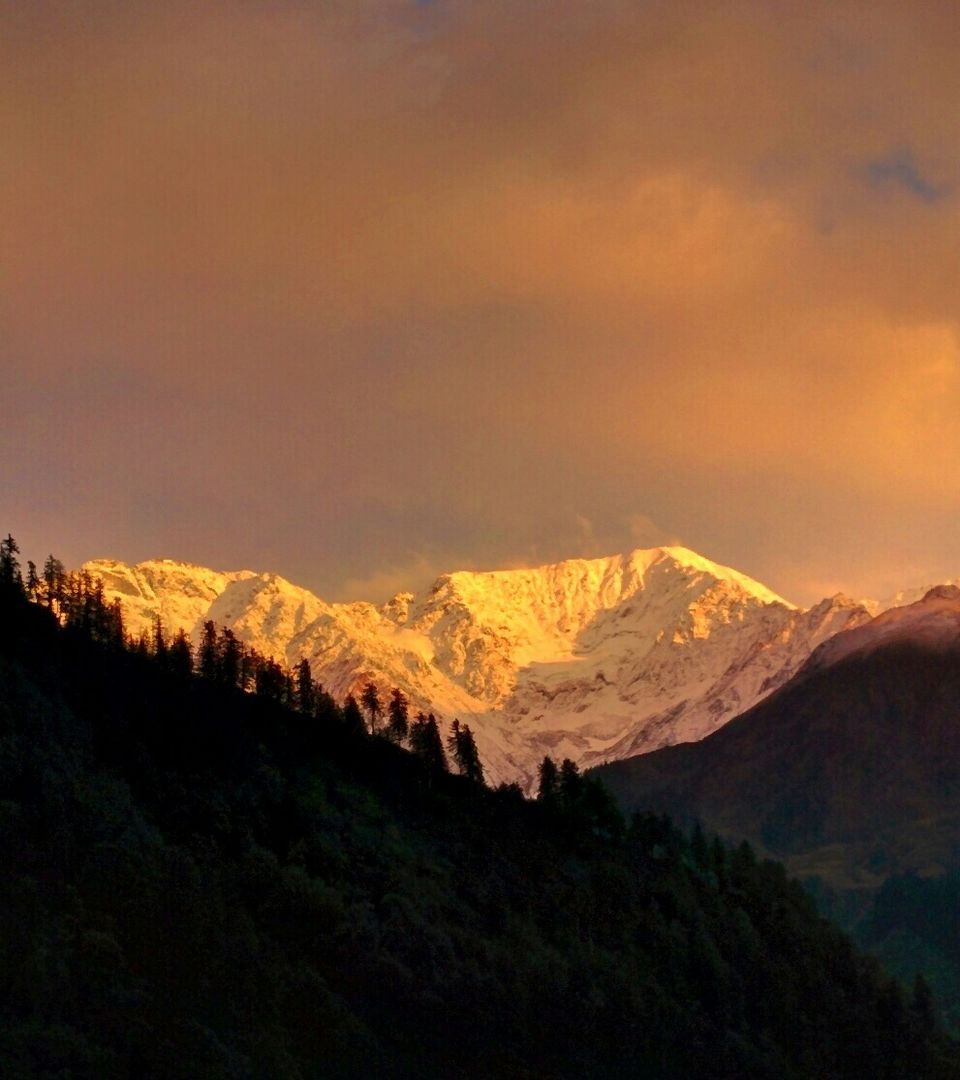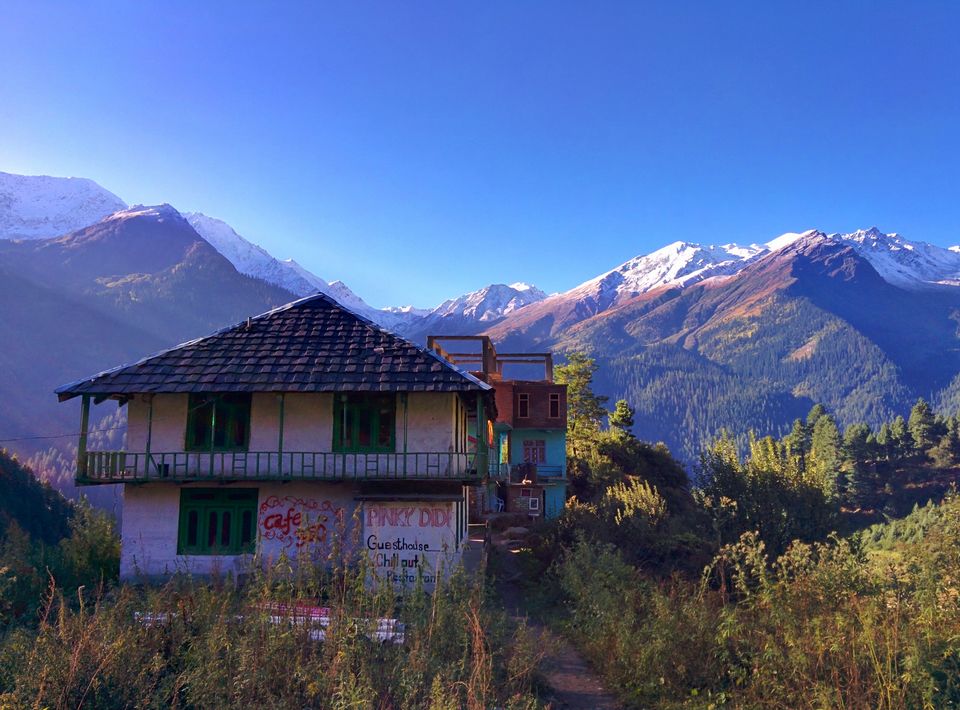 What started as an off season "Oh yes, the weather is going to be so good." became an "Oh f***, this is cold!!" trip as I moved higher in the mountains. After spending a few days in Kasol and nearby areas (Read here), I decided to move to the much heard of Tosh - the last village in the Parvati Valley at about 7800 feet above sea level.
A 45 minute bus journey from Kasol to Barshaini followed by a 3 kilometre uphill hike (or a cab ride) ends at a wooden bridge which you cross over and enter the land of Hashish and Trance Music.
The climb was a tiring experience in itself (I considered it a warm up for Kheerganga - although it wasn't even close!) but slowly nearing the village and finally reaching it – I decided to stop at one of the few guesthouses/cafes near the entrance. There are a few more as you walk through Tosh village, further up the hill with better views etc. though I stopped at a place called Pinky Didi's Guesthouse (which also had a cafe) – sounded damn shady but I thought why not.
The first 2-3 hours after I reached Tosh included a lot of rainfall, having me spend my day chilling at Pinky didi with Pinky didi herself(I did not check-in here, I was just sitting in their cafe with my stuff) who had more than a few stories to tell. Of course a lot of people kept coming and going, more stories were exchanged and me already 15 days into my trip, had a few rounds to offer. Around evening I left to check out more of Tosh - walking up the village for about 45 minutes I reached Hill-top guesthouse (which it literally is) - the last liveable place behind which there is a cliff and Tosh ends.
Spending some time with a few Israelis and hearing them take over the Hummas trail over the last few months, I then left to check out Cafe Pink Floyd and Cafe Shiva mountain (They have insane Nutella Banana Pancakes) and the views from there were so beautiful! *sigh*
After coming back to Pinky didi (Haha I love the name), I had the brilliant idea of not taking a room that night..instead, I decided to sleep in the restaurant itself - for 80 bucks! What a steal! What a deal!
It was a decision I almost instantly regretted. Okay, not almost instantly - but instantly after I woke up at 2:30 am in the morning - freezing as the temperatures hovered around 1-2 degrees (real feel was almost like -5 degrees, considering I was covered in only 2 layers of cotton, a "warm hoodie" and a blanket) Now, I was shivering and SO cold - it was depressing and I was questioning my sanity, and the quality of my decisions. (Decided to wear 3 more t-shirts, relatively less miserable now) What was I thinking? Also, why were there 3 people walking around in the restaurant at 3 in the morning. More so, why was one of them staring at me?
I pretended to sleep but I was totally flipping! Quite scared and not feeling sleepy anymore, I decided to wait till
1. Sunrise or
2. all of them slept off
Well, the latter happened almost an hour later - post which I calmed down and passed out only to wake up to the most beautiful morning ever. The nightmare was over, the rays penetrating cafe 360 filled the room with some warmth. The views outside the next morning!
Tosh seems like a mad place - scenic beauty everywhere, ideal for peace, calm and shanti. Turned out to be quite a day, and night.
Bounced from Tosh and headed to Pulga.. and then to Kheerganga. *W00t*
More on that soon.
Follow me on Instagram for live travel updates: @sharma.ji
Follow my blog: sidrsharma.wordpress.com