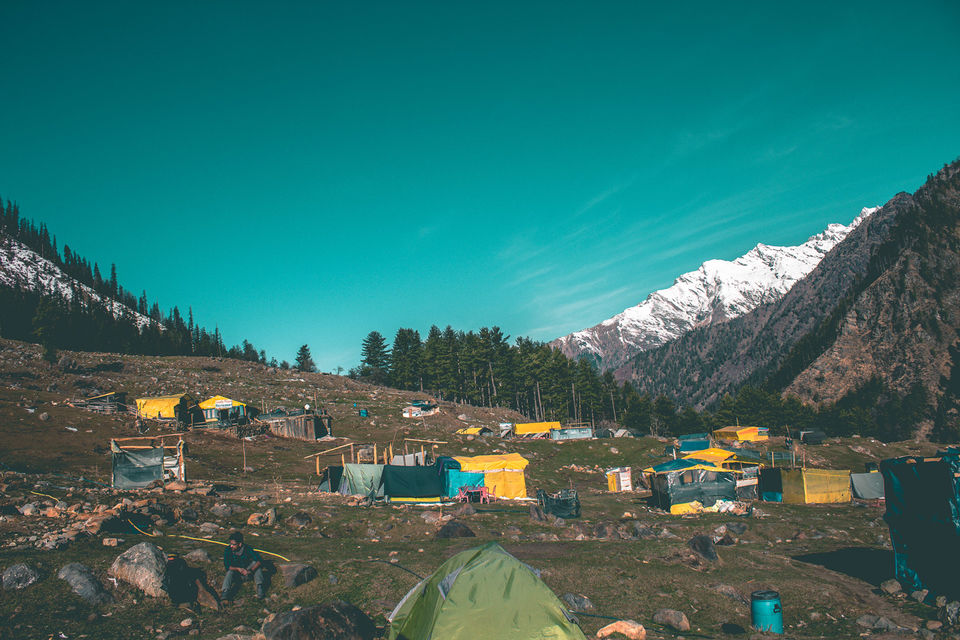 Kheerganga – land of peace and serenity
It all started off as a dream, snow covered peaks, cold weather, green mountains, just by seeing the photos and videos I was mesmerized by the beauty of the Himalayas. I was eager to go to the Himalayas from childhood but could not get the right set of people to go with. Until recently I ganged up with my friends and planned the most amazing trip of my life.
We planned to go to the hippie villages in the Himalayas, It was a trek from one village to another and the end point was the beautiful Kheerganga. Kheerganga which is said to be abode of lord Shiva for more than 3000 years. It is quite famous for its natural hot springs, we were really excited to go there.
We started off our journey from Mysore heading towards Bangalore International airport, our flight was early in the morning, we booked our flight tickets through make my trip. We got the best deals here. We reached the airport and our first stop was Chandigarh. The flight was pretty amazing with a beautiful sunrise, though we were quite sleepy we just couldn't miss that sunrise. After reaching Chandigarh airport it was quite small and silent compared to other major airport. After coming out we booked an uber to the bus stand, Chandigarh is quite amazing as it is one of the first planed cities in the country. It is neat, cleaned and organized. After reaching the bus stand we went straight to have breakfast. We had a proper Punjabi breakfast. The Aloo Paratha and lassi were just mind blowing. After finishing our breakfast we headed out and started to speak to some travel agents to get Royal Enfield bikes but for our fate the Weather was not good and the company policy was that they would not give the bikes if the weather was bad, But we got a car booked to go directly from Chandigarh to Tosh.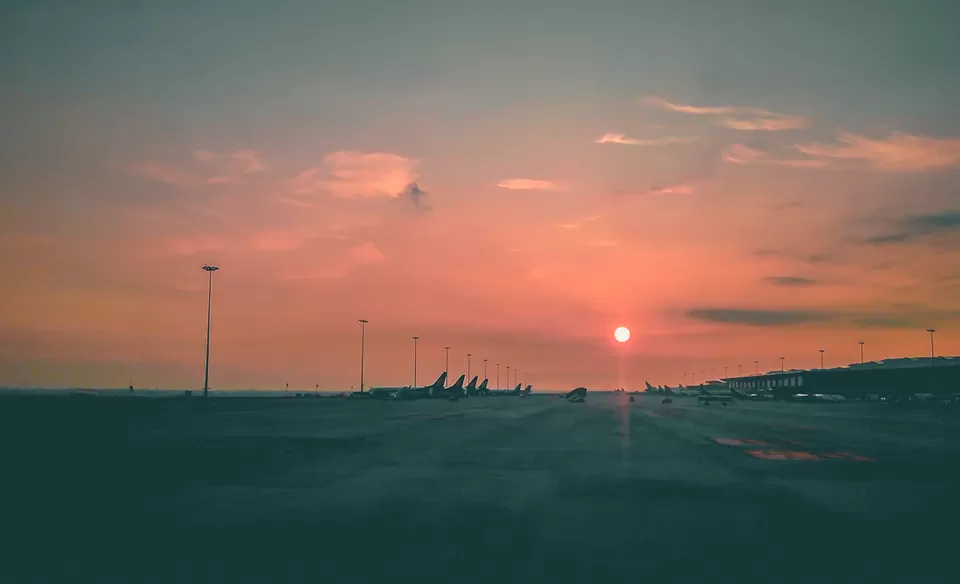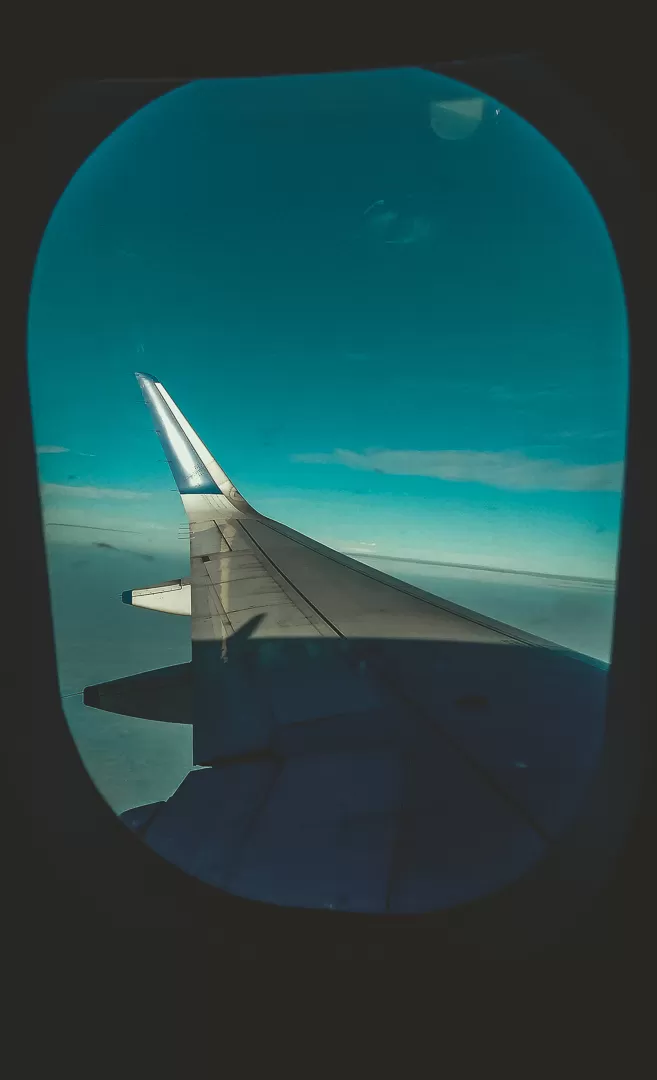 We started our journey from Chandigarh and headed towards Himachal Pradesh, The road is really nice and the people are really friendly. Our driver Bedi Ji was a quite chill and friendly person playing Punjabi songs on the road. Once you reach the border of Himachal and Punjab it is like going to another country where Punjab is full of plains, Agricultural fields where as Himachal is full of mountains and hills from the border itself. As soon as you enter Himachal, you start to get the breeze, the view is like never ending mountains. The total travel time from Chandigarh to Tosh is 13 hrs so it was a long journey. We stopped few times just to enjoy the view .it was almost evening we stopped for lunch and had hot cup of tea with it, it was starting to get cold we again started, after driving for some time we started to get many rivers on the way, I tell u I haven't seen rivers so clear and blue ever you can just see the rocks below, as it was evening we entered a tunnel it was almost 2km long, when we got out of the tunnel we felt like we entered a refrigerator, the temperature suddenly dropped, we were going higher and higher, after sometime we stopped for dinner somewhere 150kms before tosh. Now it was our final stretch to tosh, as it was almost 8:30 we could see stars which were really clear, but the stars were matching up with the lights on the mountains, the view was like endless mountains on the sky. We reached bhuntar or kullu airport its almost 60km from here, there are two diversions from here the left one will take you to manali and right goes towards the hippie villages. It was almost 1:30 in the night when we reached tosh, I tell you I have never felt this cold in my life, when we reached tosh we passed many famous places like kasol and manikaran but the road to tosh is until some extent only you have to trek 1.5km to reach tosh, we asked our driver whether we will get stay at this time he told to go to pinky didis you'll get everything, when we got down each of us were wearing more than 3 layers of clothes, I had forgotten to wear shoes at that point, when I stepped out of the car it was an electric shock for my feet, you could see snow packs around you, we went to tosh and asked about pinky didis they told it is the last place on the village, we went and got rooms for ourselves and quickly got under the warm blankets, the next day when I woke up it was 4 degrees and damn cold I just couldn't keep my feet on the ground I wore 2 socks and slipper then I was able to keep my feet down, when coming out of the room it was my life's best morning till date I could see snow peaks all around me it was just magical, at 2400 feet tosh village is the last accessible village on the parvati valley, it is surrounded by mountains from all the sides, tosh has the most splendid views whether it is snow-clad peaks, waterfalls or green hills tosh has it all, we never knew that we were in a hostel with café attached , the café is called 360 café tosh, it is the best placed café in tosh with a breathtaking view and balcony. We had our breakfast there, I tell you Maggie and coffee never felt that good in my life, just taking one bite of the hot Maggie is completely out of the world,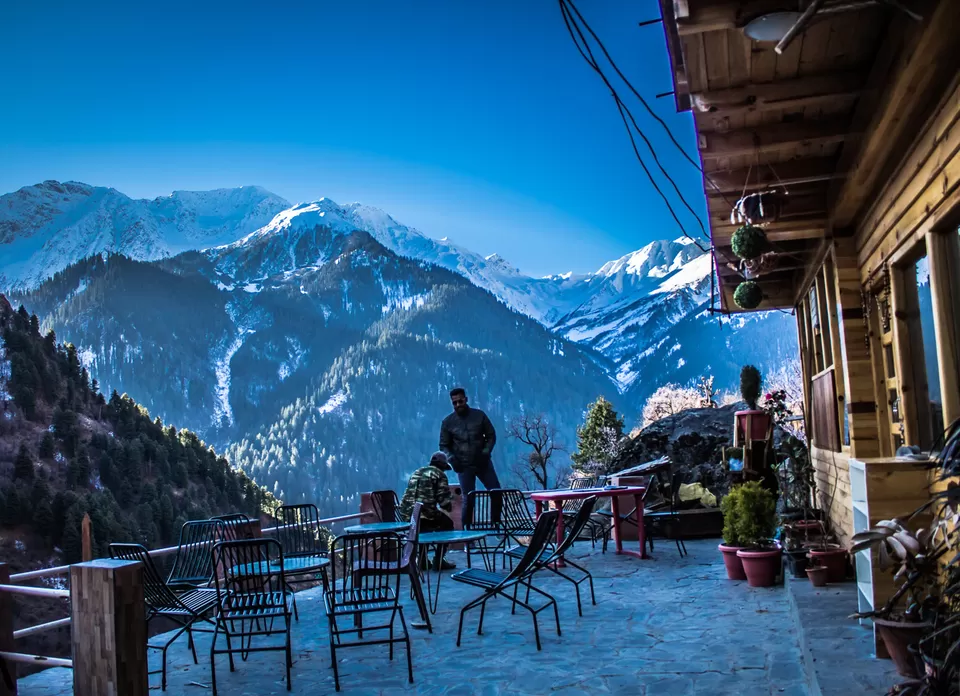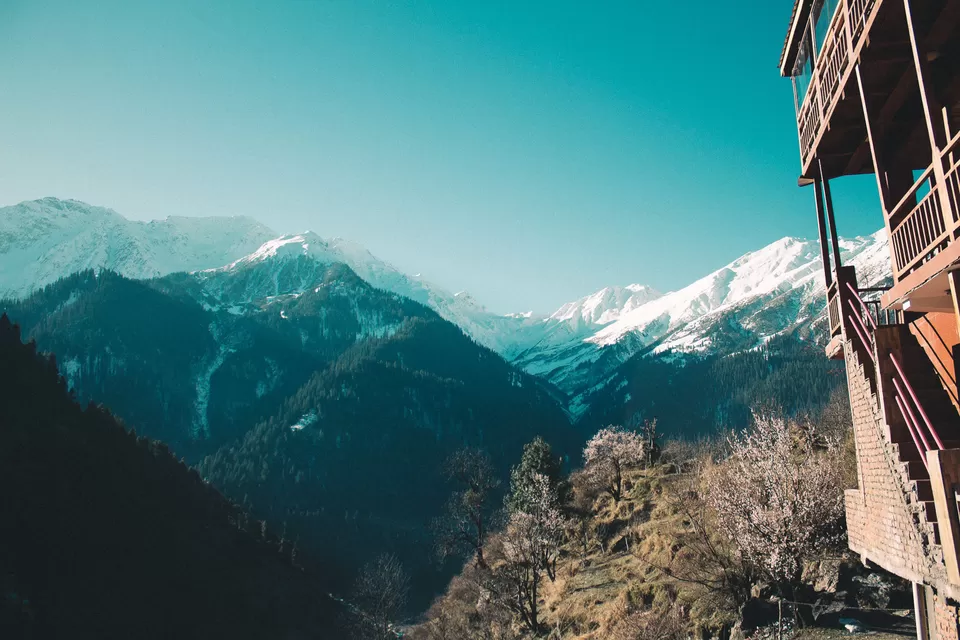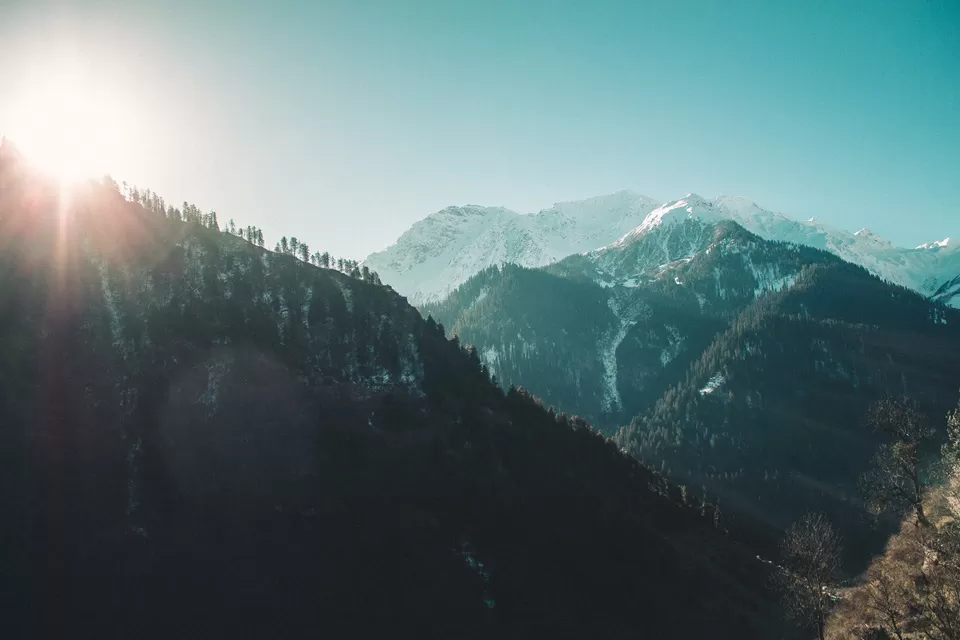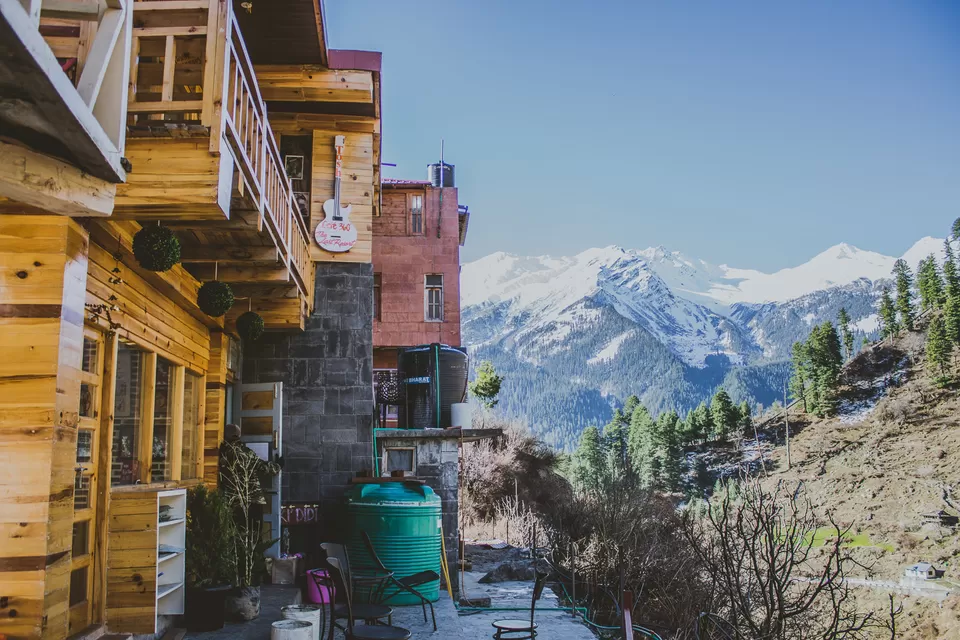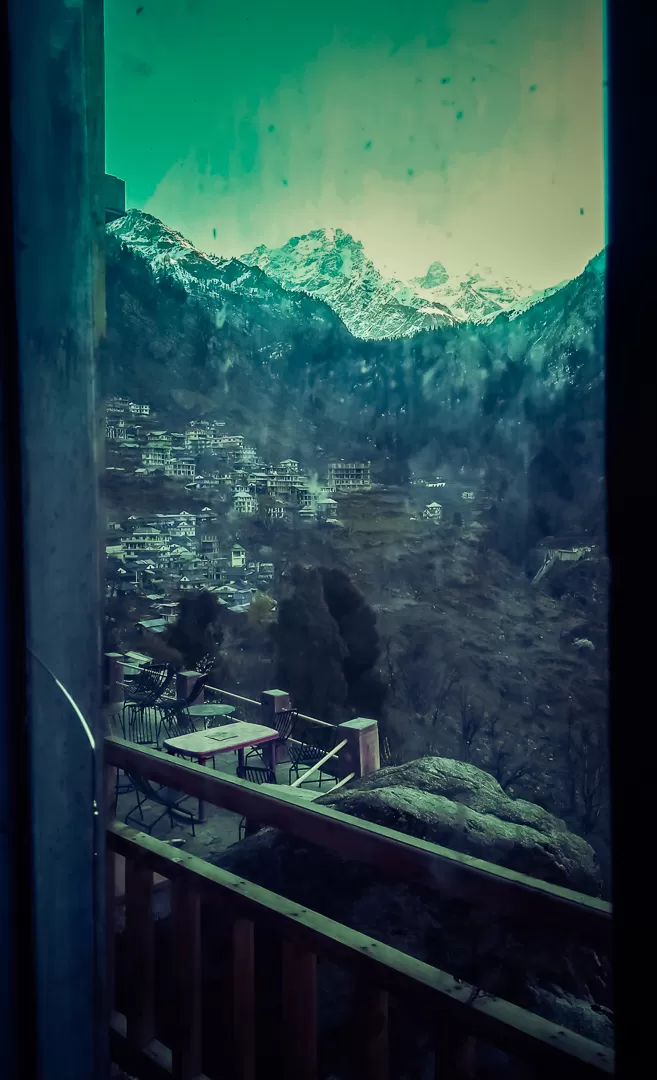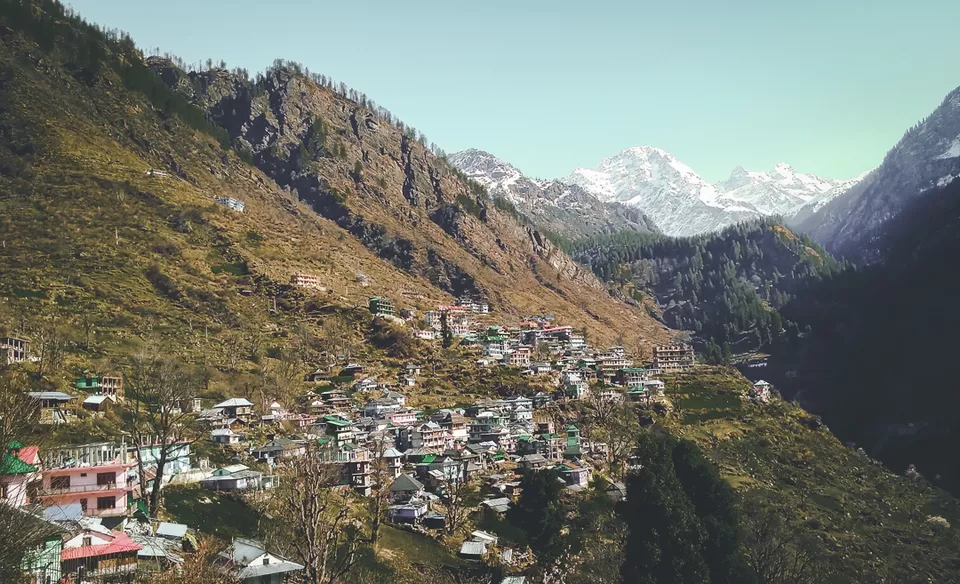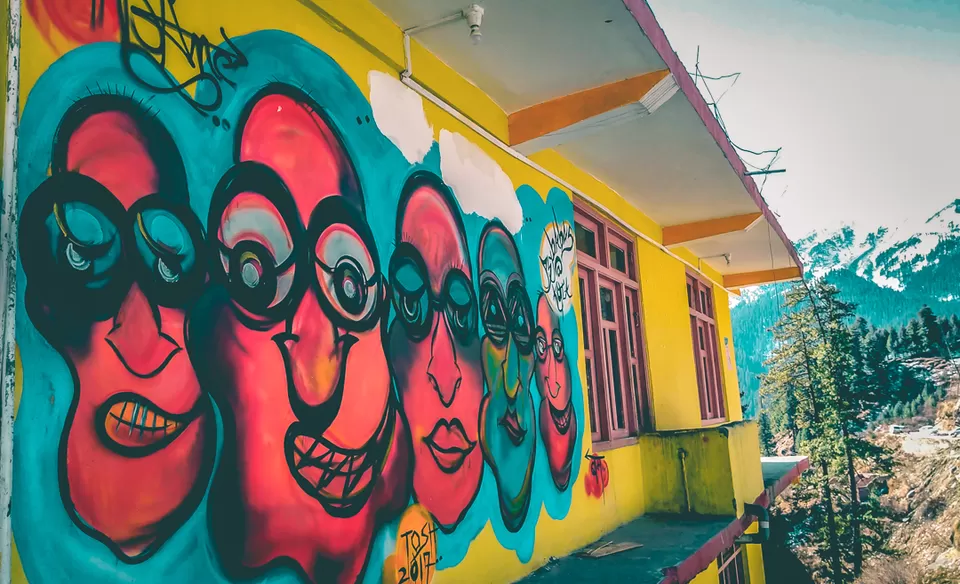 after finishing our breakfast we planned to go to kalga which is our first stop on the trek to kheerganga, first we have to trek down from tosh and reach barsahini dam, we started our trek we could see many hippies and foreigners in tosh all smiling and happy, just when getting down we get the view barshaini dam, the water was more blue than the sky and some of the top layer was frozen, it has the most magnificent view, after getting down you have to buy trekking sticks, these sticks are very important on the trek, so we started our climb to kalga, you have to take all your luggage up until kalga and trek till kalga is like hell, its full steep and up this is the most difficult part of the trek carrying all the luggage, once you reach kalga it is a very small village with very few people, almost covered with apple trees, we had booked our place in kalga through internet, it was lost and found café, we reached that place it is almost on the edge of the village, the owners name was ani, he had shifted from Kerala and settled down here, when we reached we were greeted with some refreshing lemon juice, we had to keep our luggage and take only what was most necessary on the trek, this hostel was very lively, foreigners also work here, after keeping our most of the stuff here we started our trek, kheerganga is almost 13 km from here it was almost 11, we started, oh the vibe you get when you are trekking up the mountain with full freedom and no one to stop you is ecstatic and some of the most important thing on this trek is good shoes, rain coat, trekking sticks, water and a good portable, you need good music on the trek, at the start you'll feel that the trek is easy but as you go more higher it gets difficult and more dangerous, you have to be really careful on the trek as you will cross some really dangerous paths, one place there is a steep fall and you have to cross a waterfall only with the support of an old torn tree trunk, you see many local people on the trek , going up, coming down, the trek gives you in-explainable happiness after some 1.5km you get a café, you can get some water, do get energy drinks they will help a lot on the trek,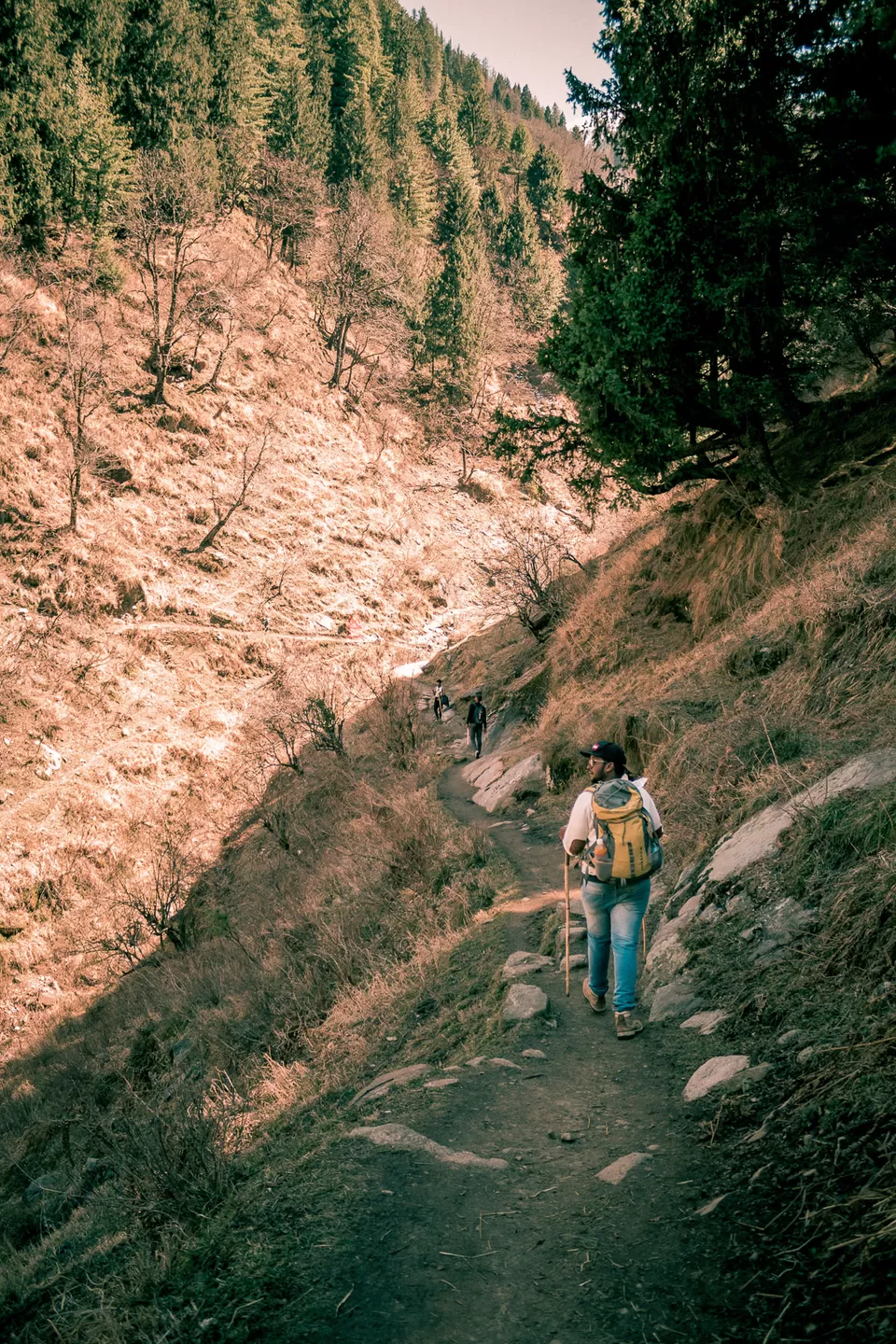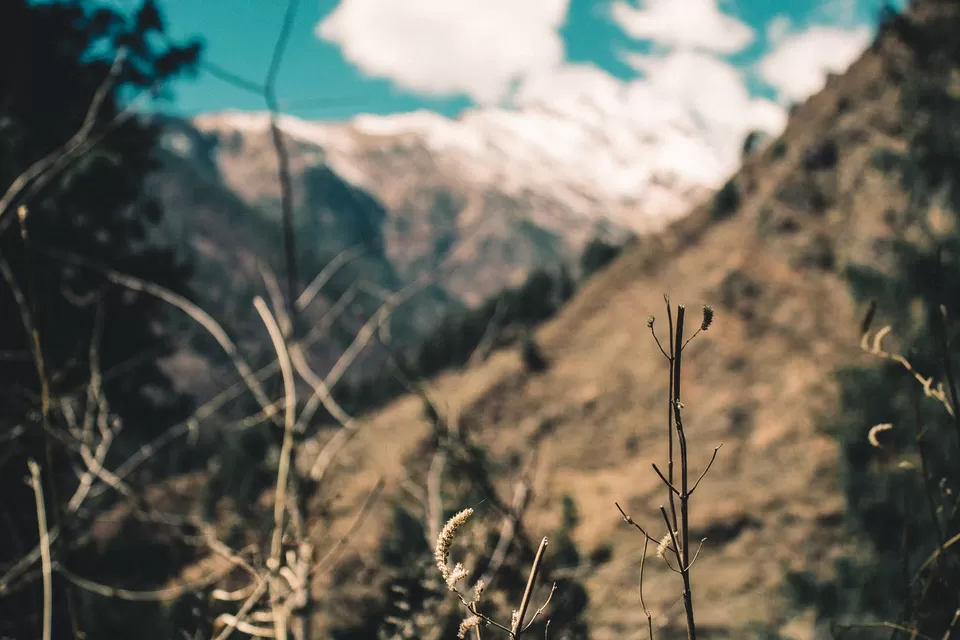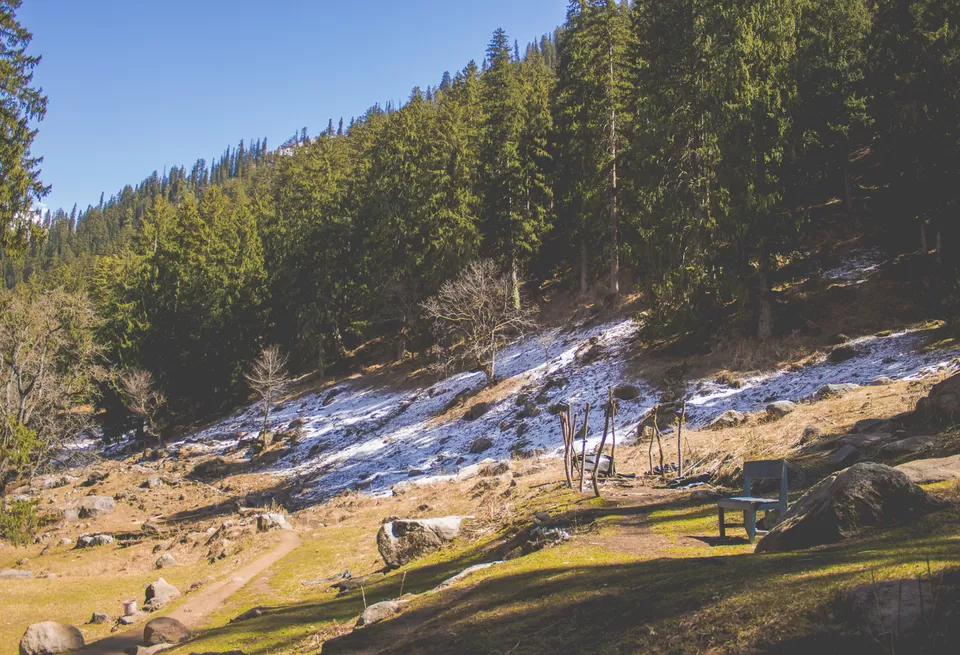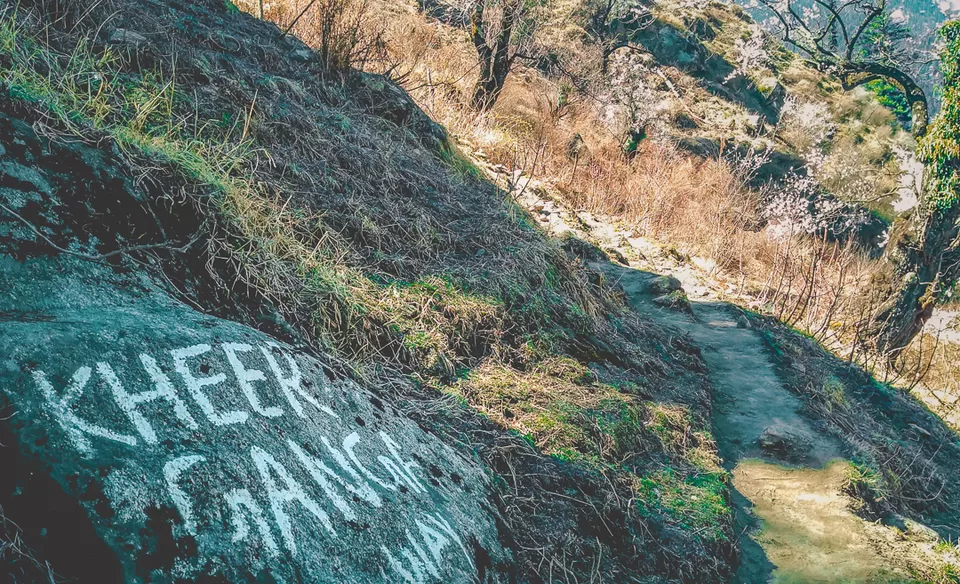 it was almost 1:30pm we had just covered 1.5km till here, after resting here for a while we picked up our pace and started to climb, you would not believe that the trek from this point is more difficult as the route gets slippery because of the melting ice, the trekking sticks help a lot in these cases, climbing up you'll get many waterfalls where you can refill your water, the water from these waterfall is so pure compared to bottled water, the trees here are just gigantic it's like you're in a fortress of trees, after reaching about 5km we started to get snow on the ground it was not snowing though, the view of the snow covered landscapes is something extraordinary, we did some snow fighting on the trek, after 7km we get a half point which is a waterfall, we stopped to rest it was almost 4:00, we still had to climb almost 6km more, the people were saying that it is better to go back and not trek in the night as it is quite dangerous, but we were confident that we could do it, the other side of the waterfall was completely cover with snow, the view was like your were in Iceland, we started of climbing the snow part of other side , now everyone were starting to feel chilly , it was getting really cold, there were some parts were we had to help each other to climb as some parts were really steep,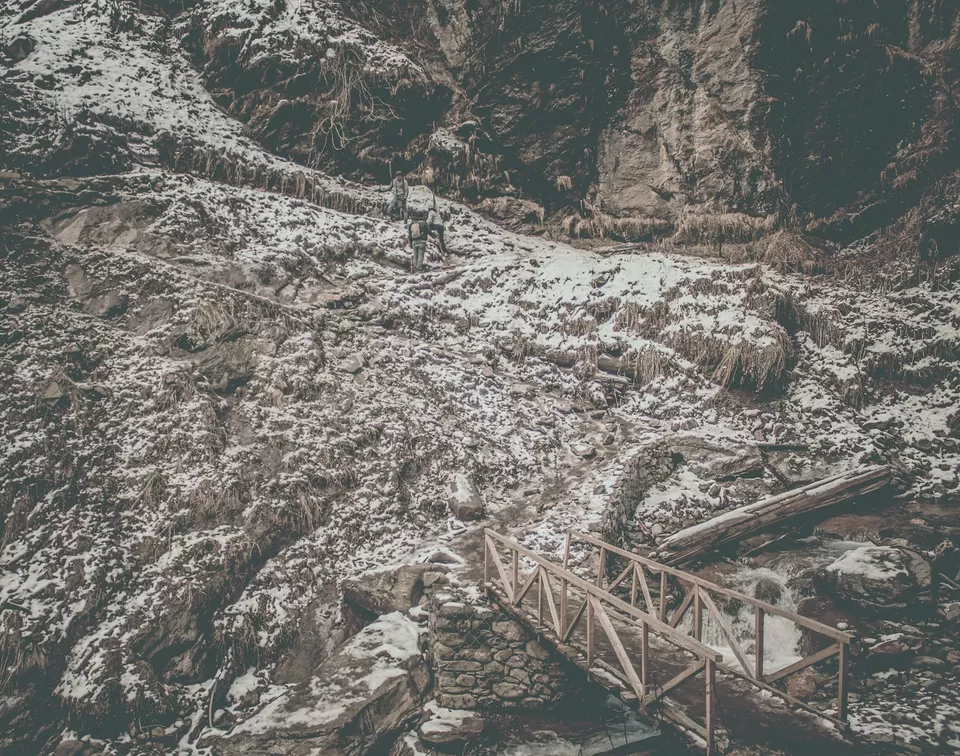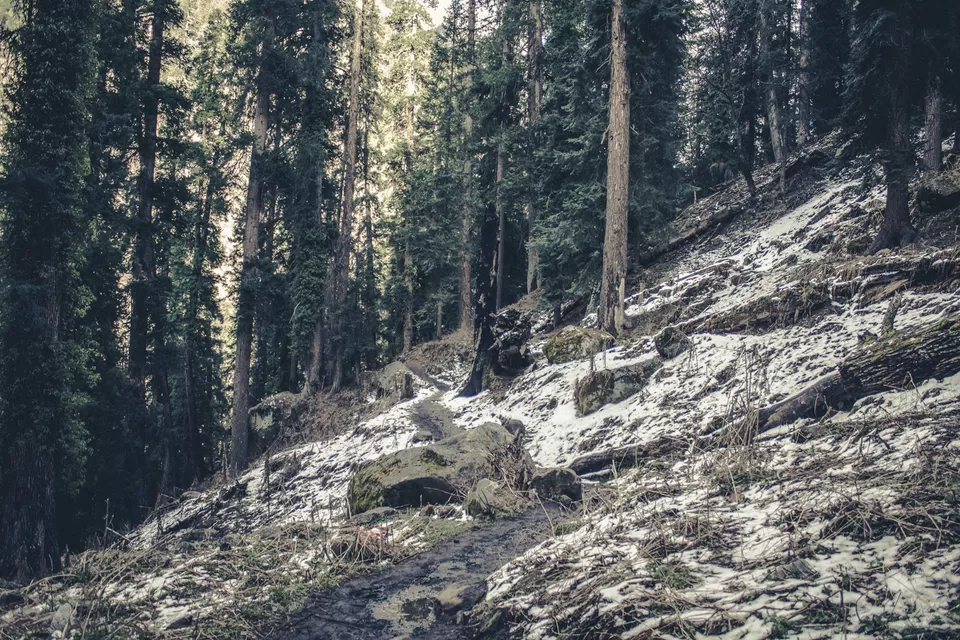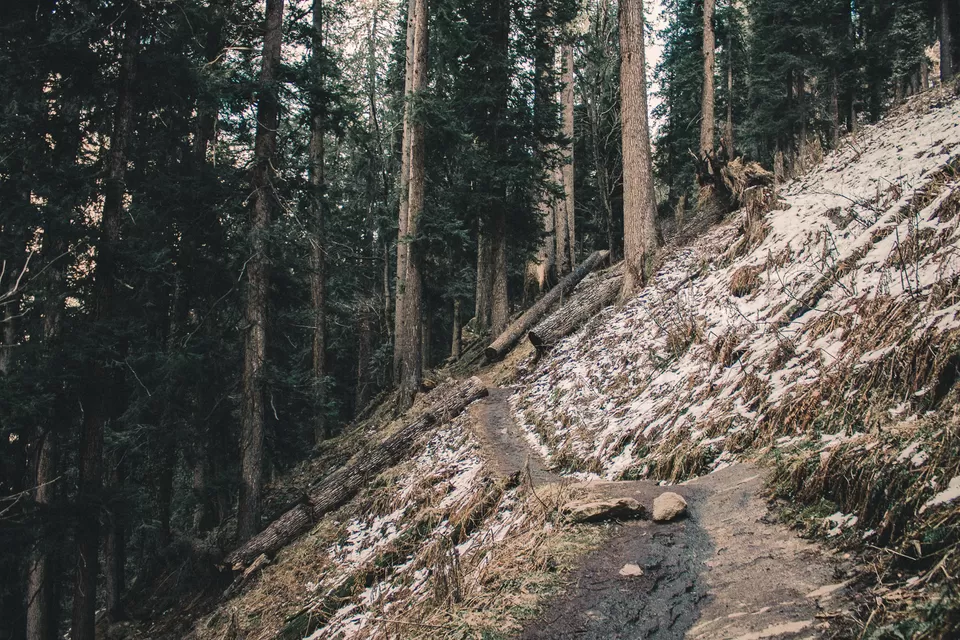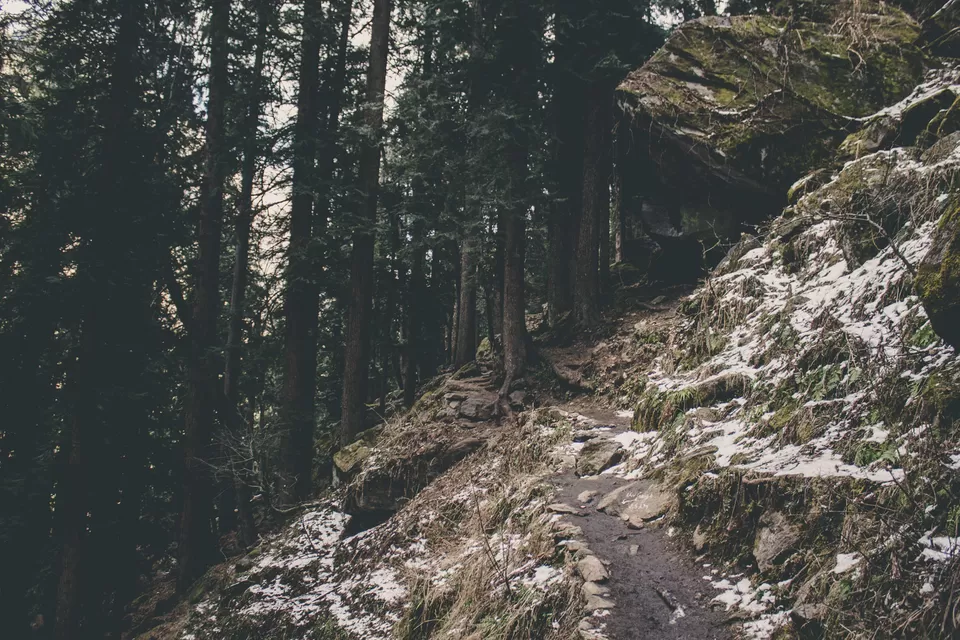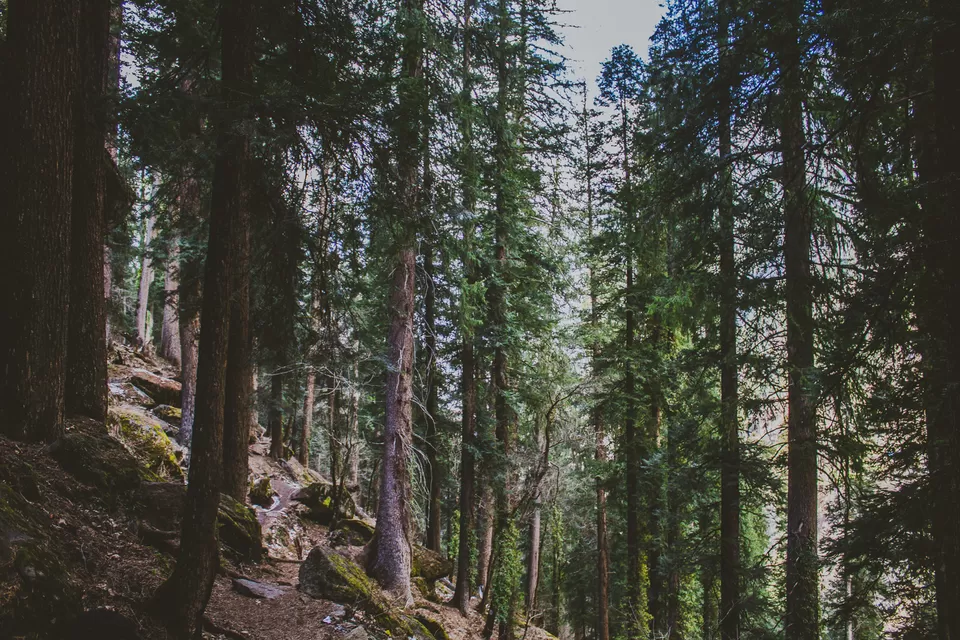 we were just 3km away when it was almost dark, we trekked slowly from that point it was dark we used flashlights from this point, all the trekking trail was covered by ice, all the snow had converted to ice, it was even more difficult. Somehow we reached kheerganga at almost 6:30, it was almost sunset, but when we entered kheerganga we could here groups screaming, partying , dancing around bonfires, we rushed to our tents as it was damn cold it was around 6 degrees just around the sunset , we saw a great view of the sunset colors ,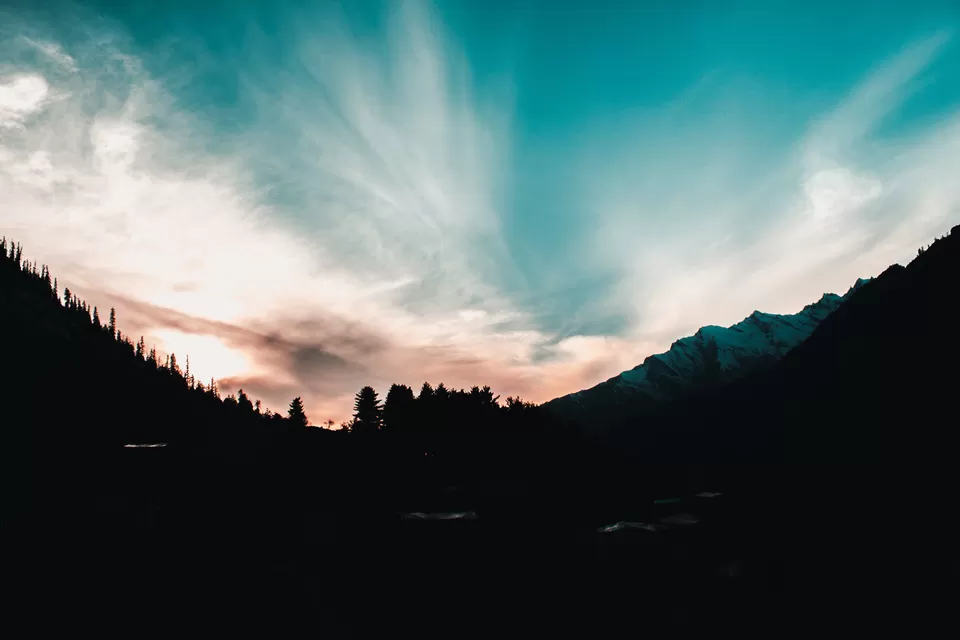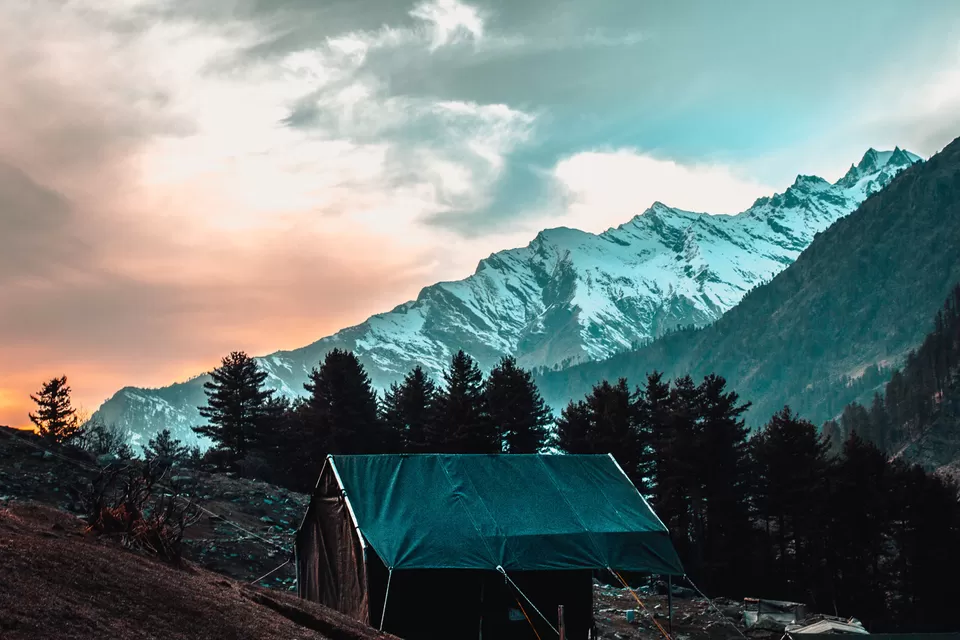 we quickly got inside our tent and got warmed up by the fire, the owner of this place was a pretty chill person his name is monty bhai, he made us dinner, during the dinner we had some quite happy conversations of the trek, later after dinner it was damn cold when we were about to sleep, we asked for blankets they laughed and told us that the cots itself are the blankets, we each wore 5 layers of clothes with three thick cots and 2 bulky blankets, later at night I got up and the reason was it was freakingly cold , I could not understand it was 3 in the night, my phone was not charging it showed a notification of temperature too low cannot charge, I went near the fire place put some good wood to burn and I was able to sleep, but without changing my position. The next day morning was serene we got up and had tea and Maggie it was extremely cold until the sun showed up, we just chilled till the noon listening music and going around kheerganga , after 12 we decided to go to the hot springs, we got ready and went, at this time almost most of the upper part of kheerganga was snowed up, we went to the spring and got inside, I never expected that the water would be so hot and clean, it's so comfortable to get that warm in that cold, the hot water keeps flowing and the water is boiling hot, the dip just makes everything around you so beautiful you never think of going out of the pool it's so comforting the pool just rejuvenates your body, it is said that the water has some medical remedies in it. We stayed in the spring till 3 and went back to the tents, we changed and for this beautiful restaurant with these amazing swings, we got some really tasty sandwiches, nutella desert and some lemon juice, we stayed there till the sunset just enjoying the beautiful view. After the sunset we went back to the tent and started a bonfire, just chilling in the tent, later in the night we went for a small walk around kheerganga,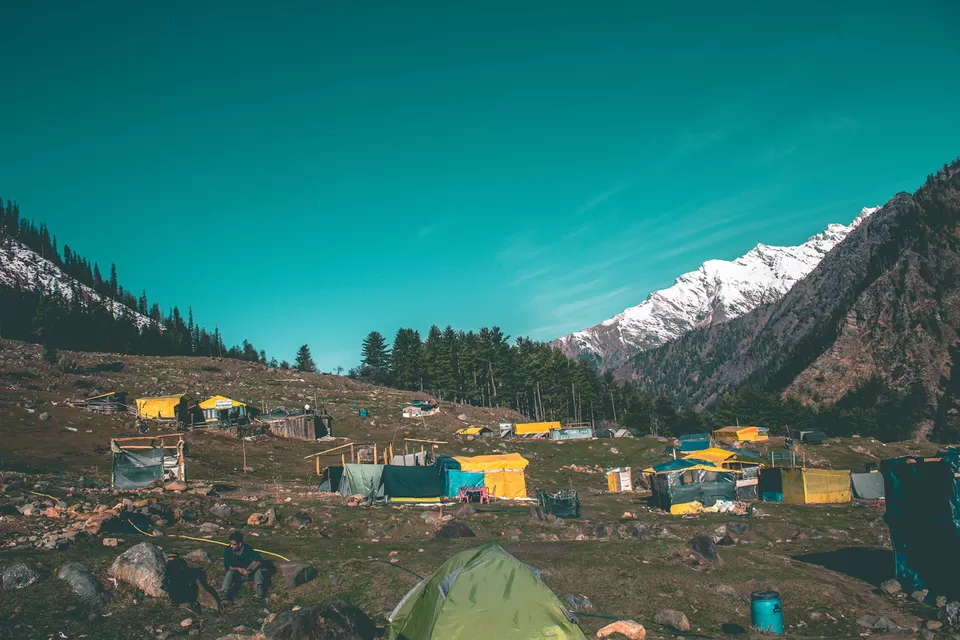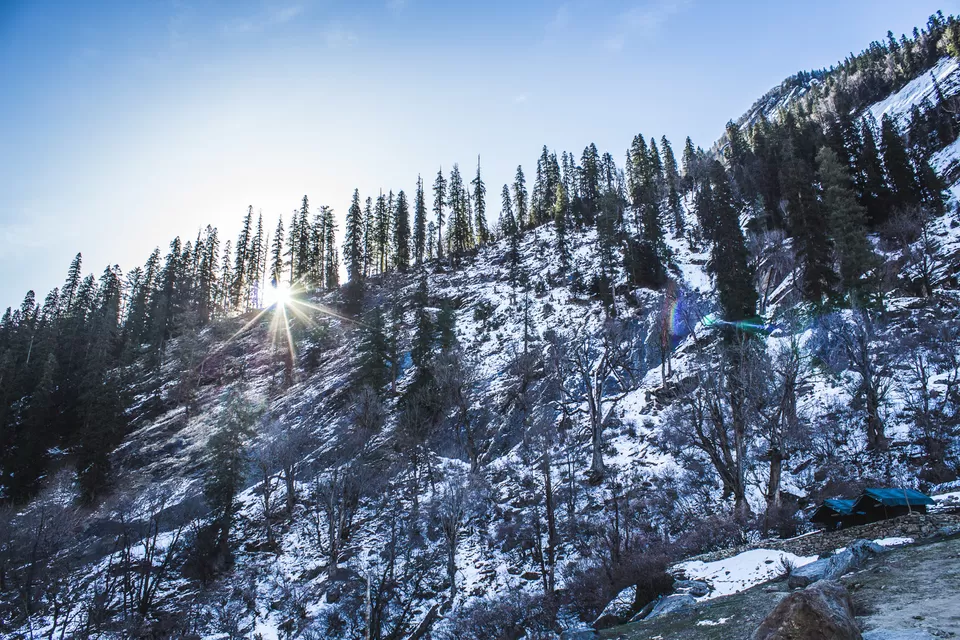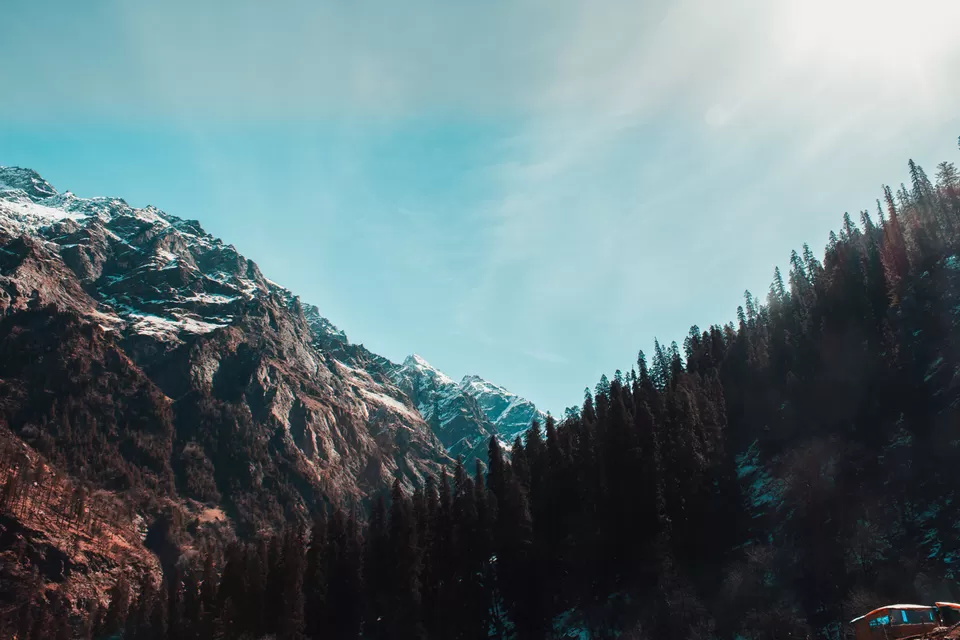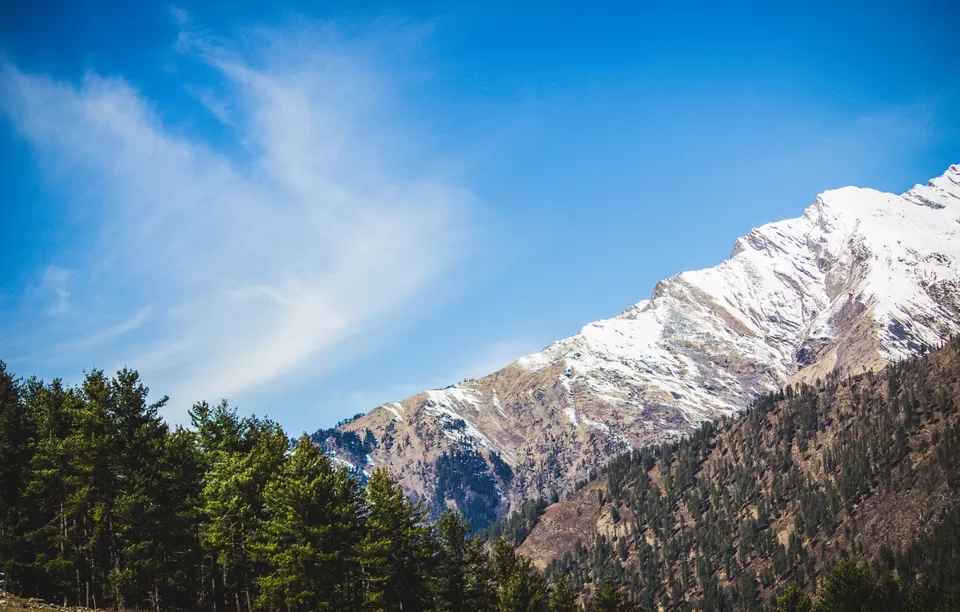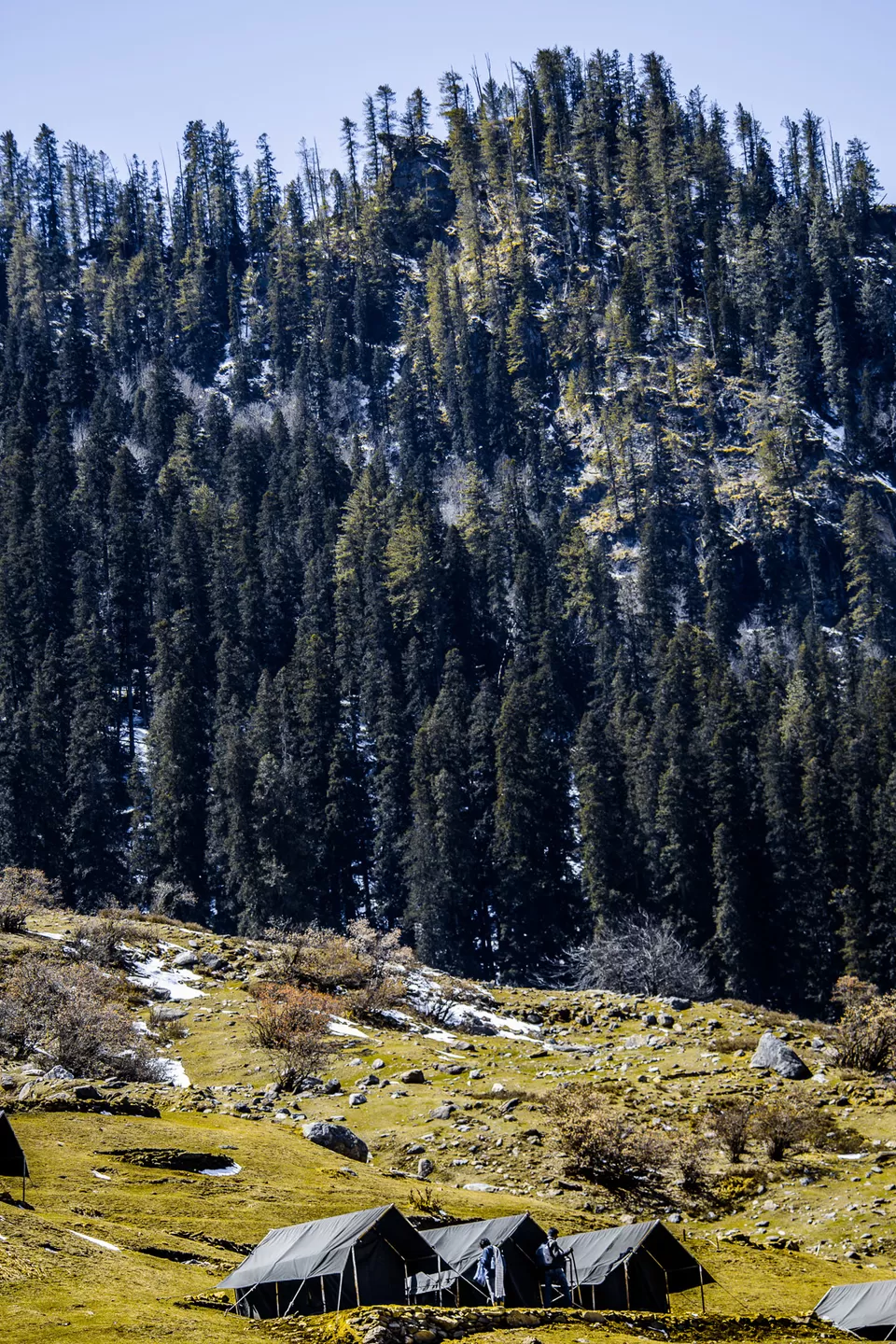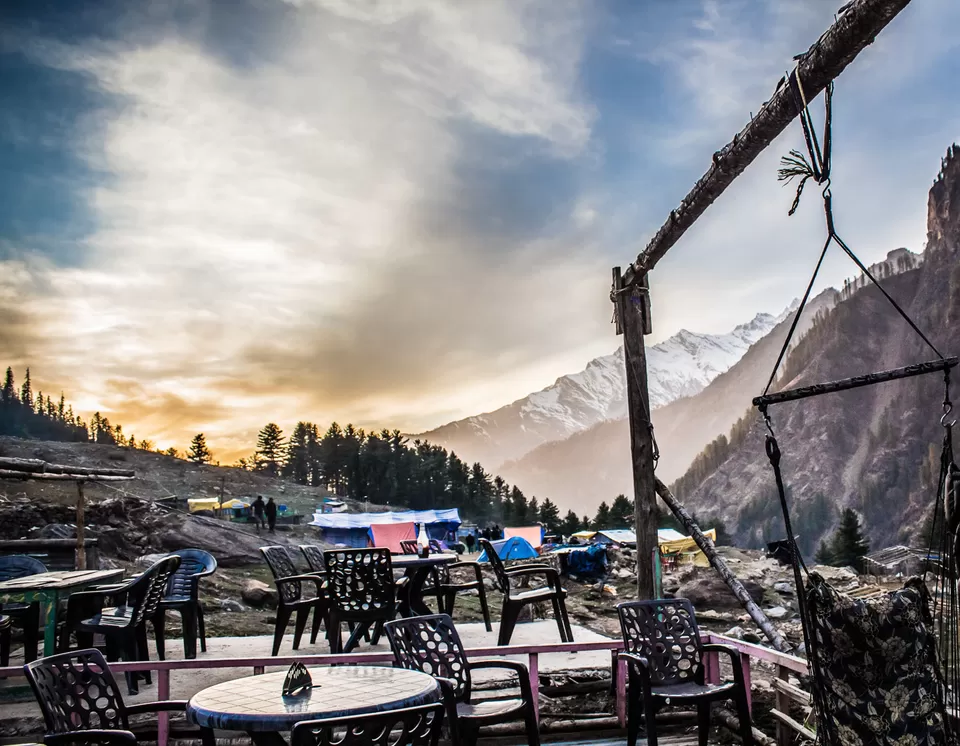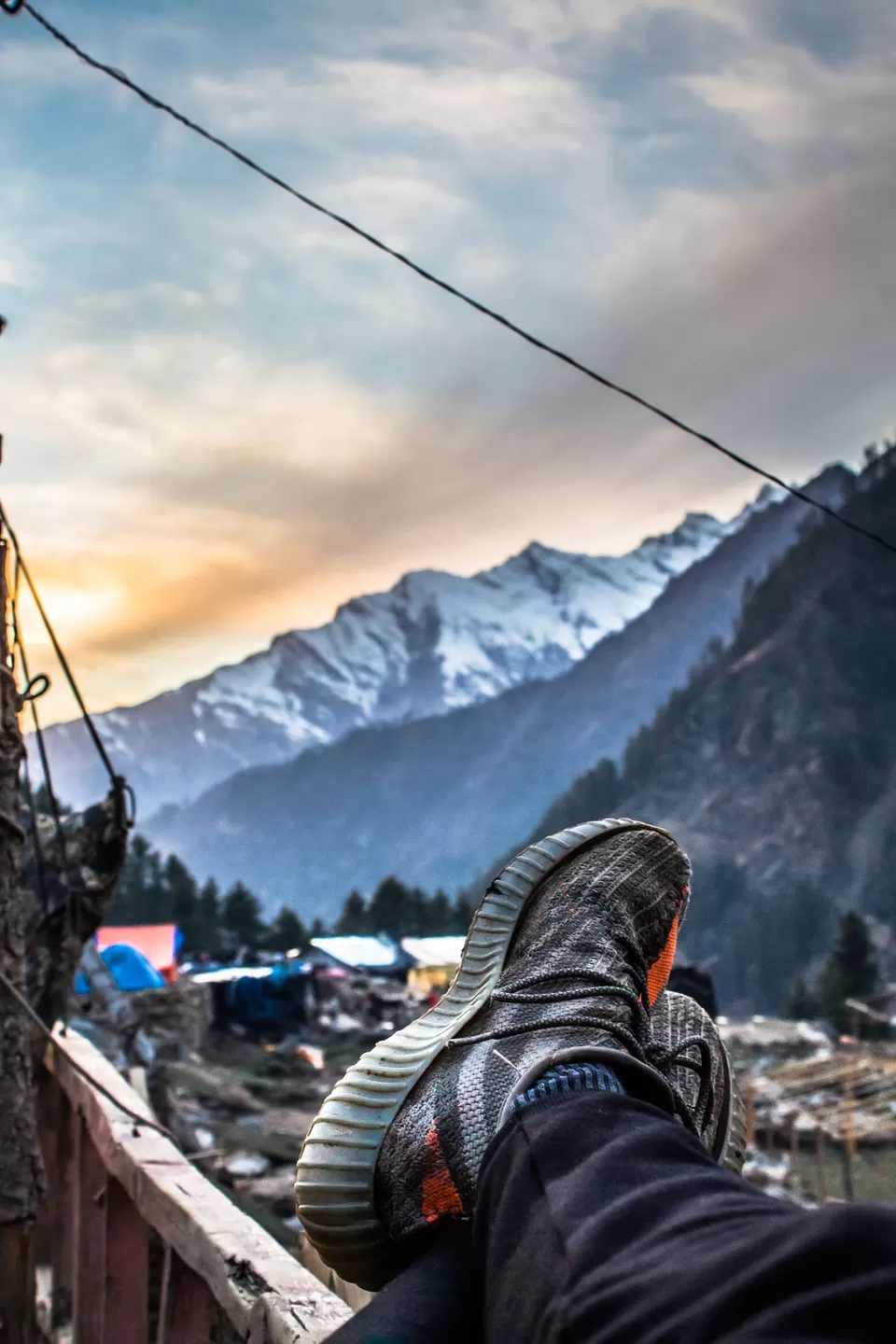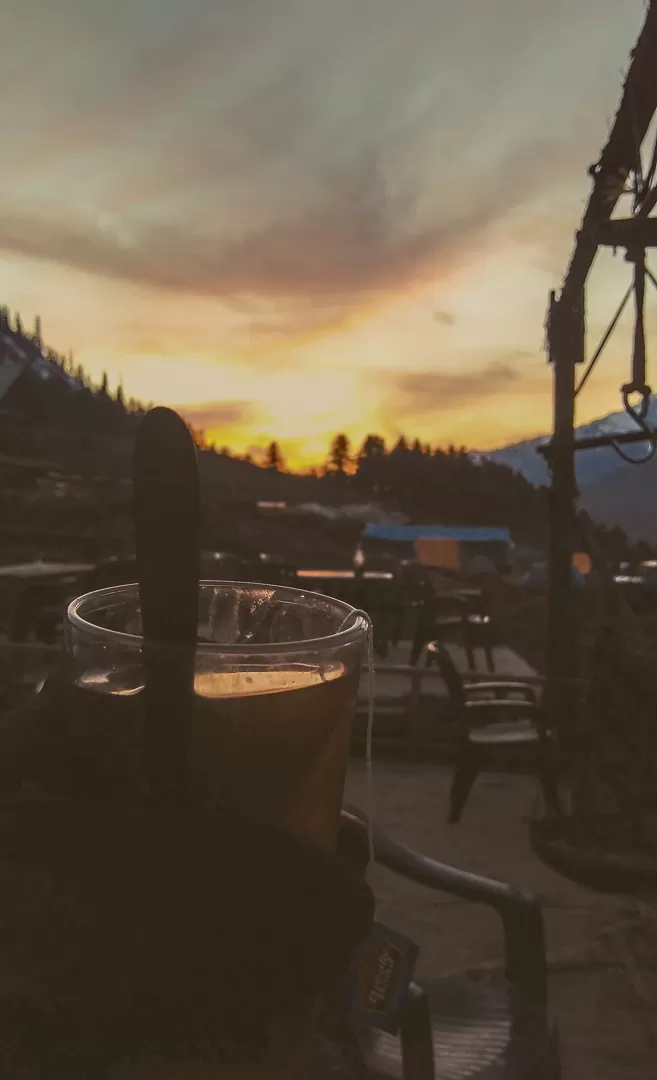 it was very quite this night not many people were there today we went back and just slept off, later in the night I was again unable to sleep I stepped outside and I tell you the light was like moonlight, I could just see millions of stars just shining for me, there was not a single soul around I just admired the stars for an hour or so and again went back to the tent and slept,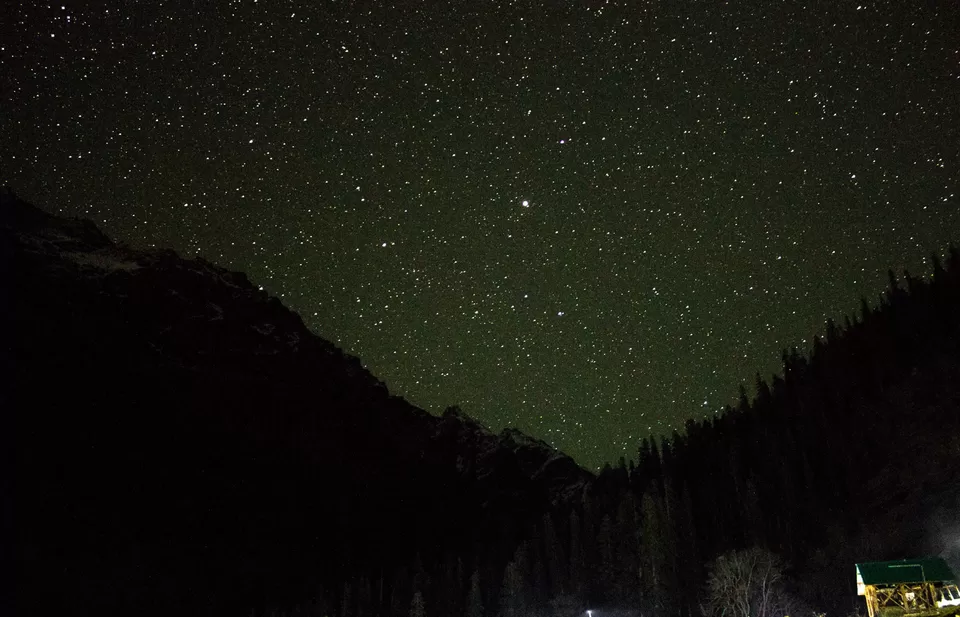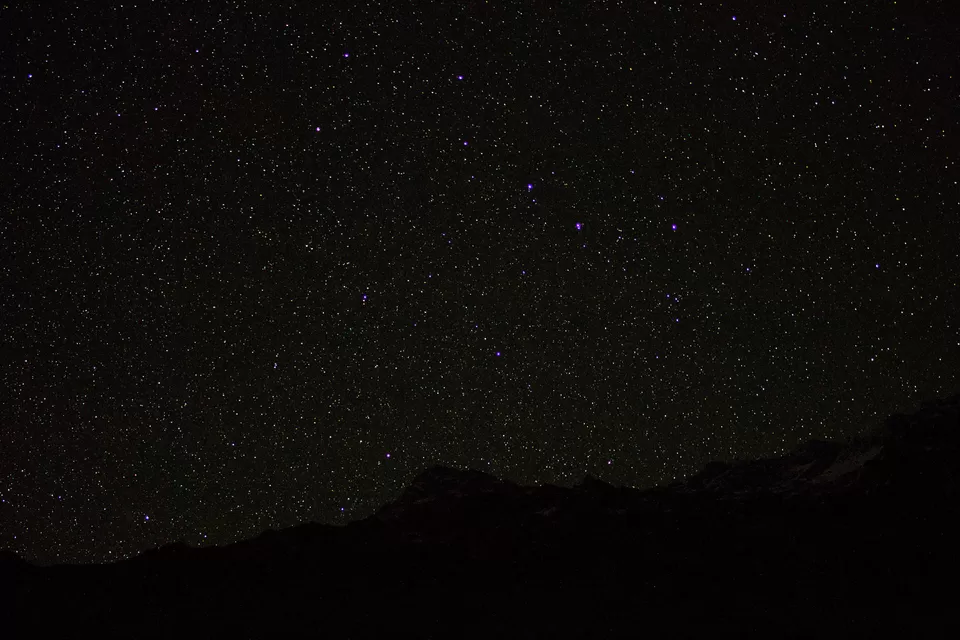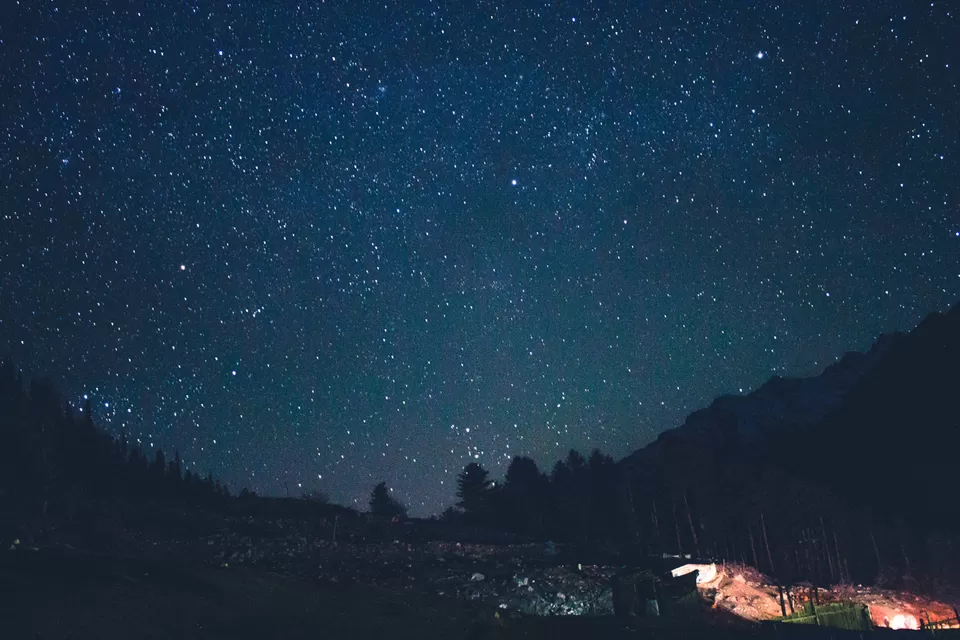 the next day when we got up it was our trek down back to kalga we got up and got ready and bid farewell to kheerganga, getting down was easier but tricky you might get lost because the trail looks very different from up, while coming down the ice had melted and it was damn slippery we somehow managed and trekked down to kalga, after reaching kalga that is when we got our networks back after 3 days, everyone were busy uploading photos, stories, we kept our stuff and went to our room, our room had the most amazing view from the window, we had some snacks while trekking down so we were full, we directly told we will have dinner, we freshened up enjoyed the sunset around kalga, in the eve we went to the hostels café , it was one of the coziest place ever, it was filled with foreigners they had pet dogs and cats, we ordered pizza, the owner ani bhais wife was German she made us some amazing pizzas and some chocolate pudding we had a great time getting to know the people they were sharing their stories we were sharing ours, it was almost 9 we went to our room packed our stuff it was our last night in kalga,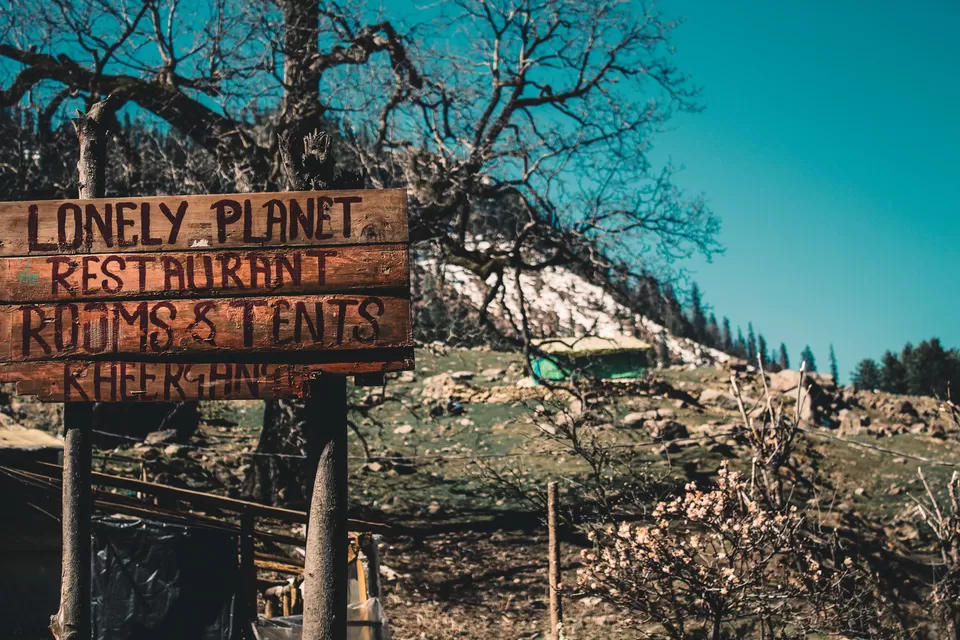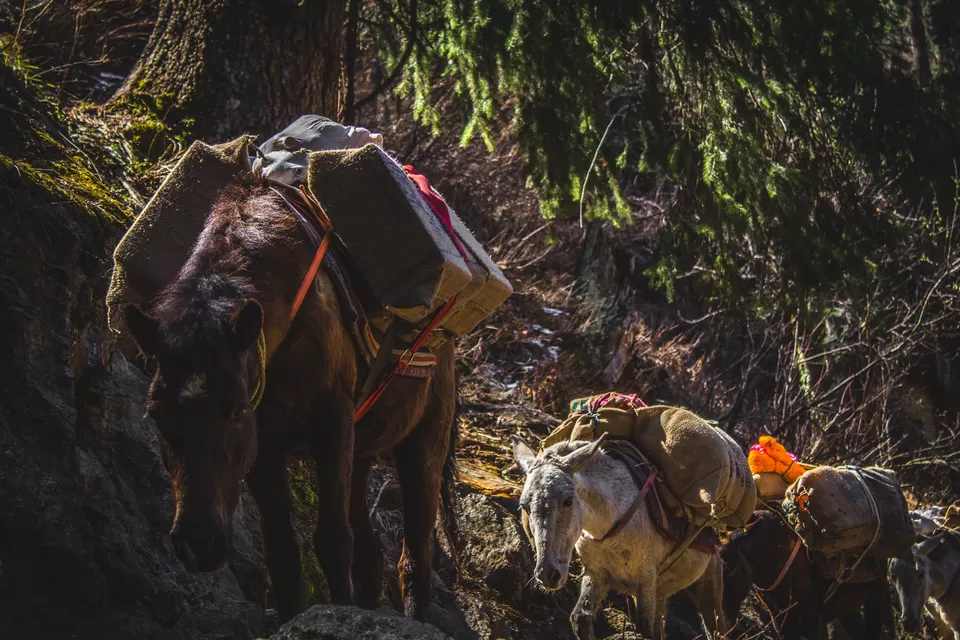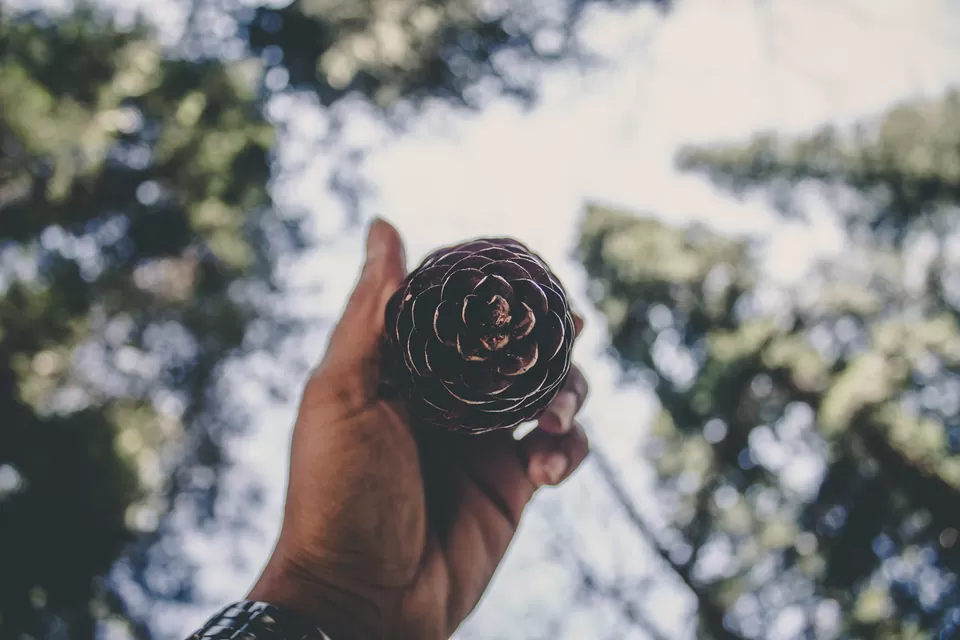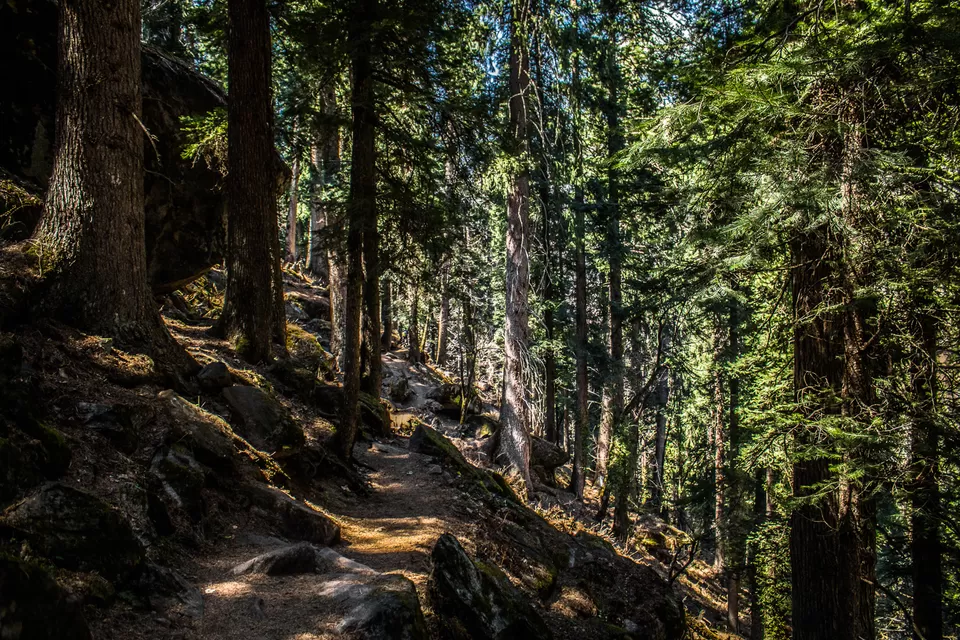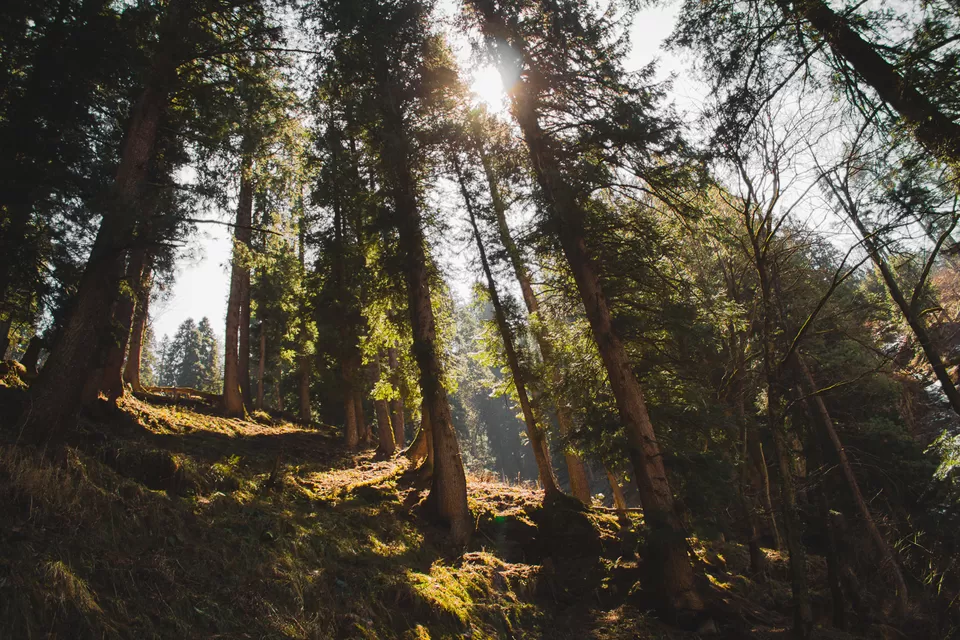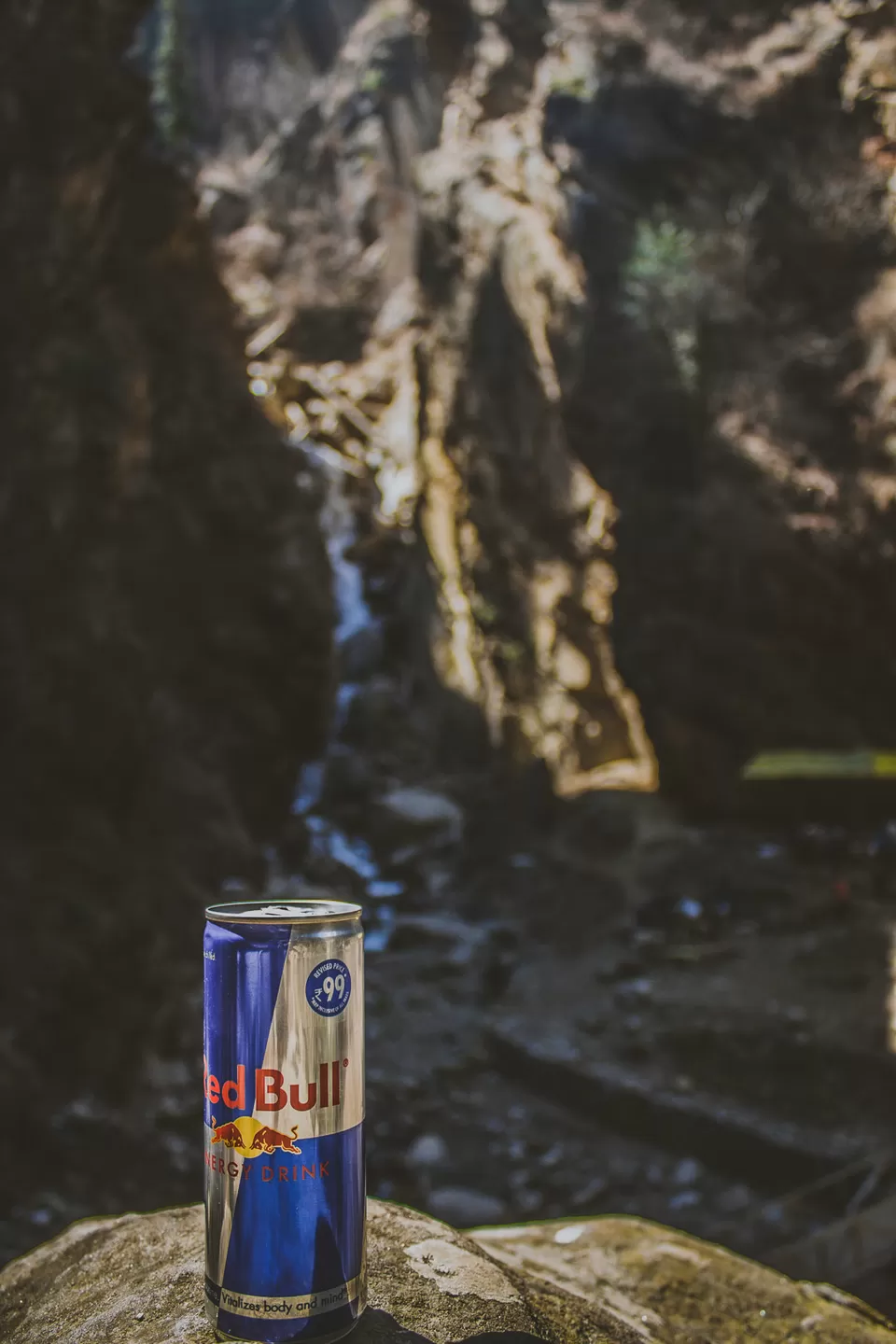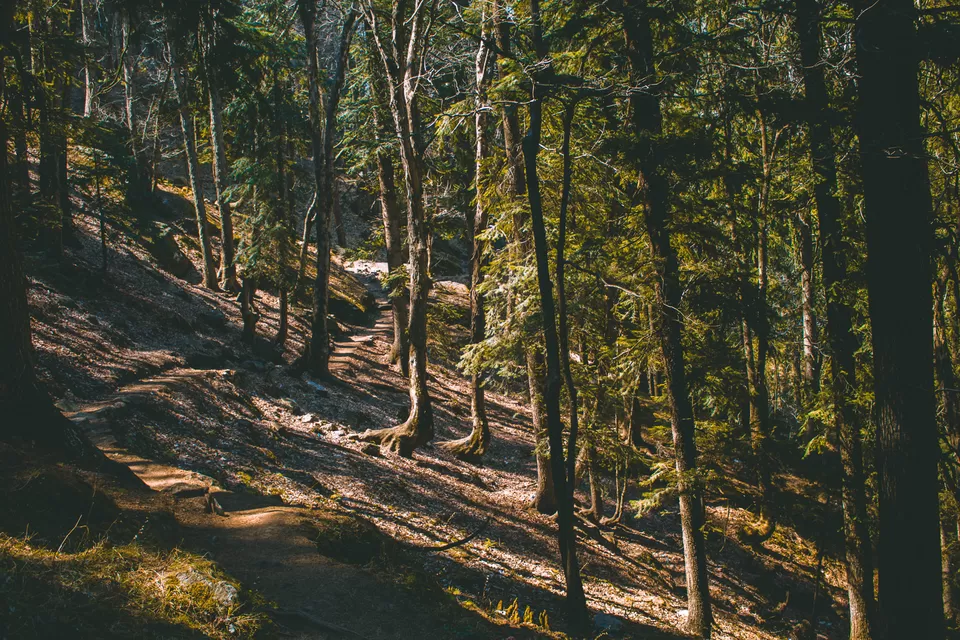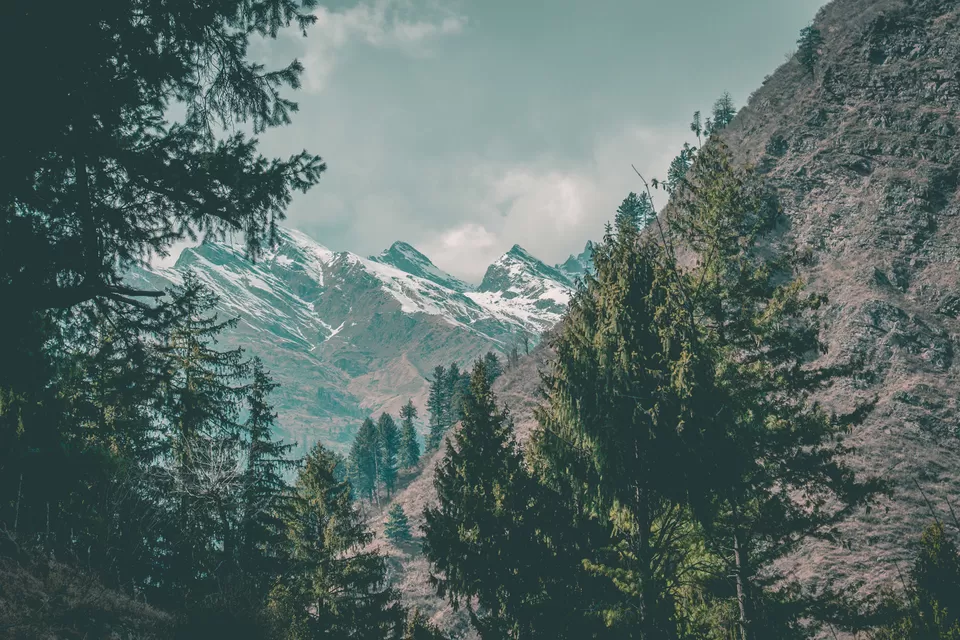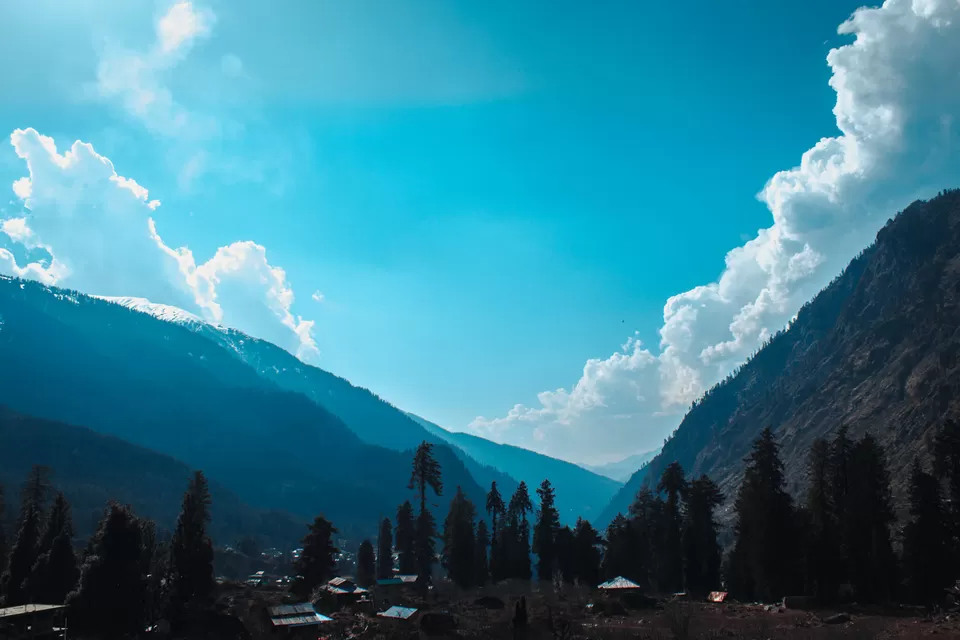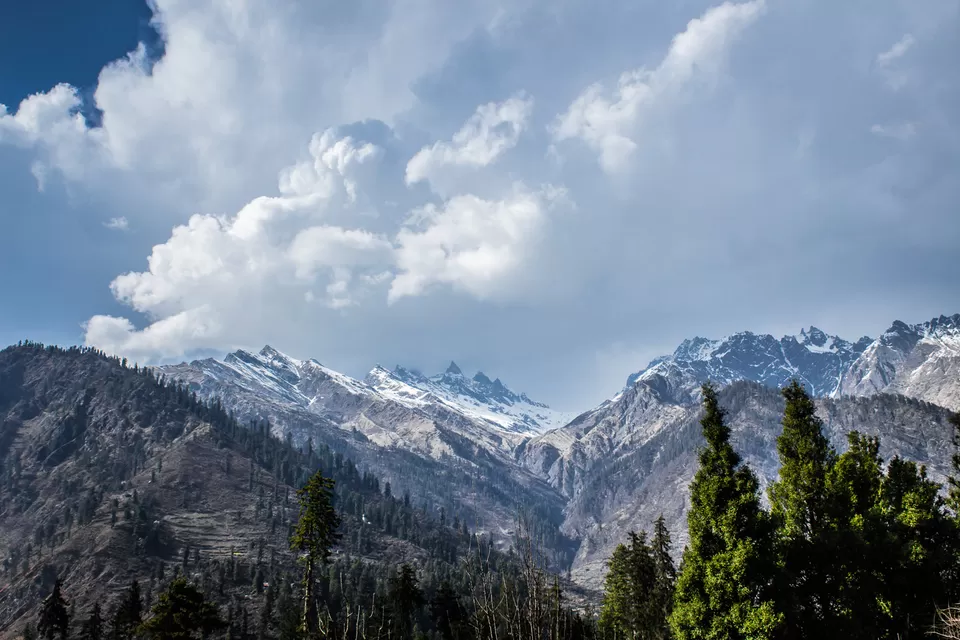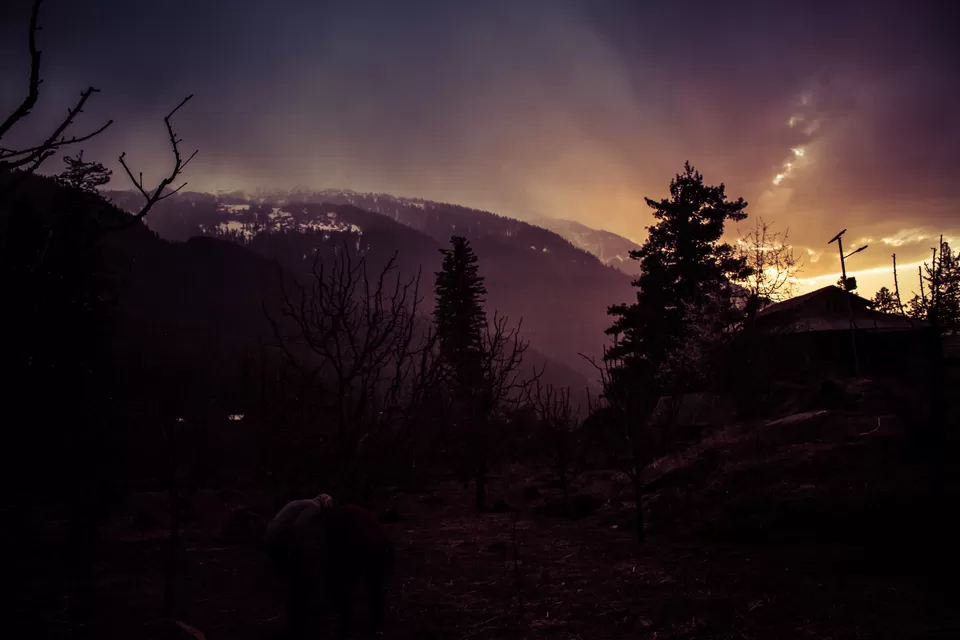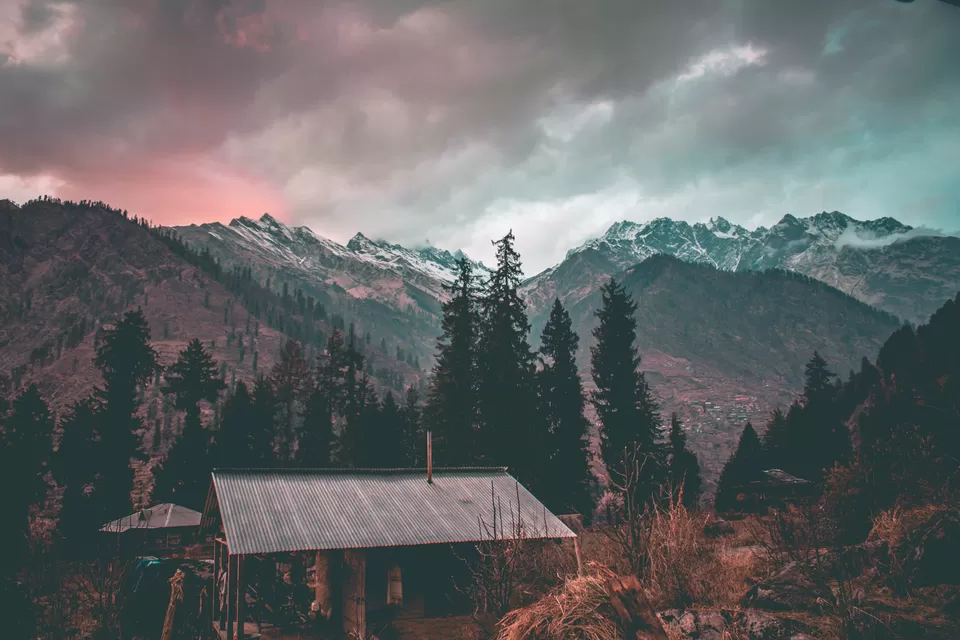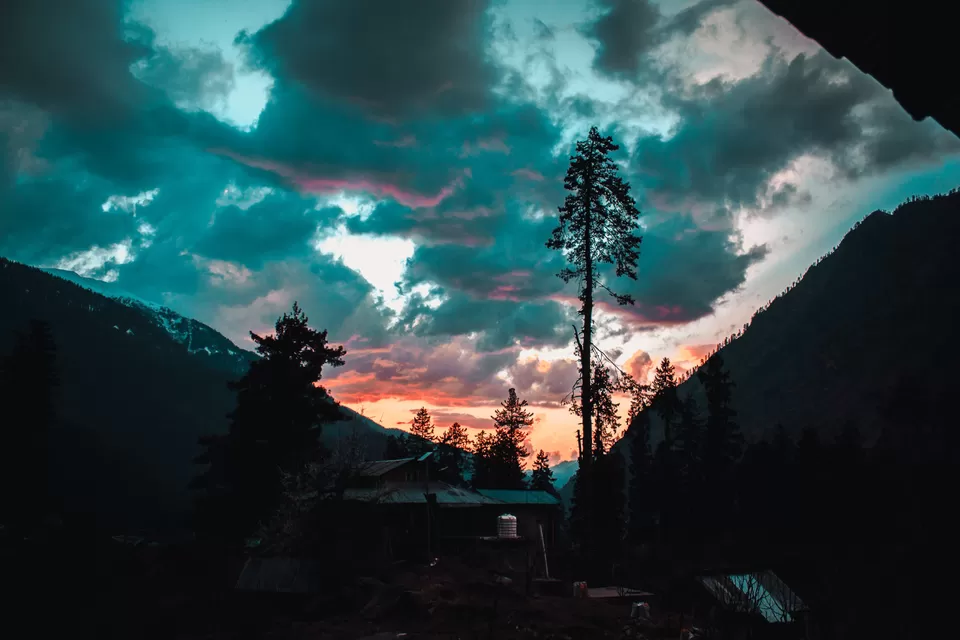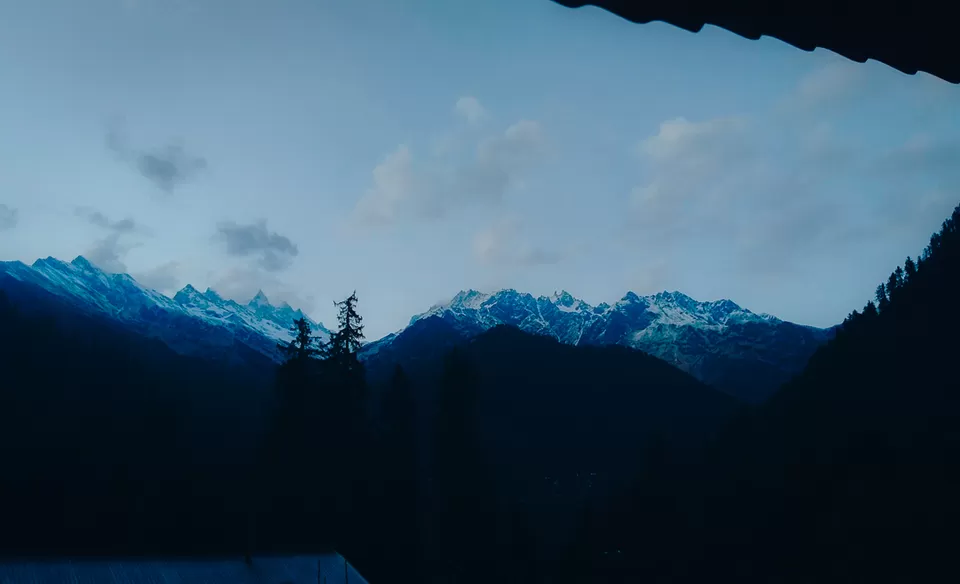 the next day we got up had some pancakes for breakfast, anis wife made some handicrafts and souvenir like precious stones, bracelets, handmade bands and many things, we got something for each of us and said goodbye to kalga, we trekked down to barshaini we had booked a cab on the phone day before, the cab guy dropped us till manikaran from there we got onto another cab and we were on towards Chandigarh. We reached Chandigarh in the night our flight was around 10 in the morning , it was our last night of the trip, we just roamed around Chandigarh, we laughed, we enjoyed, we lived the moments.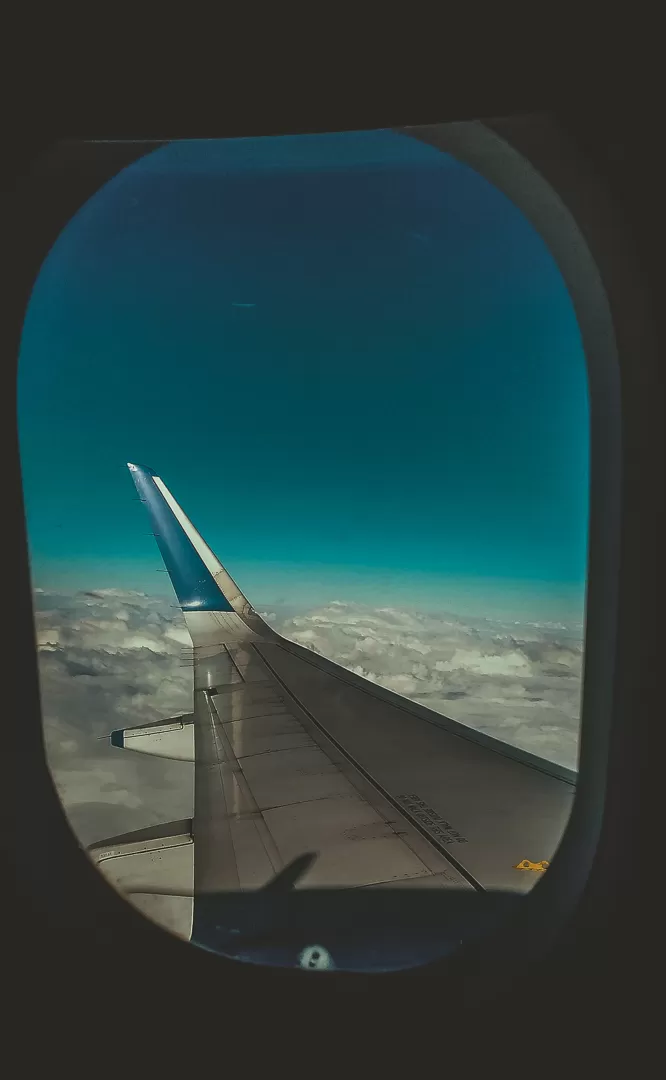 This trip was something else to me, it changed my thinking completely going to these great mountains shows us that how small we are in this huge world, when you come back from trips like these you'll feel like your reborn all your problems will seem so small, I would just like to tell that every person on this planet must witness the purity and greatness of the Himalayan mountains.