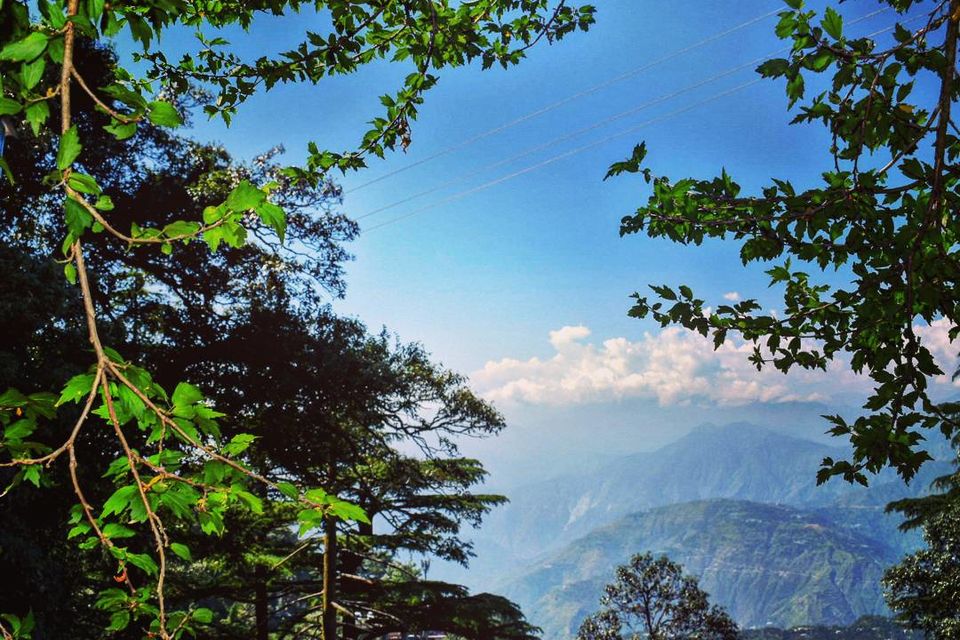 Studies show that only 1 in 973 Goa plans actually works out.
I was kidding, but I'm sure you're not amused. 'Cause, been there and done that?
*High five!*
After two years of successively disrupted plans to hit the Goan beaches, having wasted thousands of bucks on cancelled flight tickets, we had to change our destination if we really wanted a trip to happen. In the midst of our final semester exams in May (that's when the best ideas invade our minds and the best planning takes place), three of us got on a conference call and spotted an extended weekend on the calendar towards the end of June, concluding that the place must be cool enough to offer us an escape from the sweaty summers. Names of hill-stations were Googled one-by-one and eliminated on the pretext of "too crowded," "too common," "too far," "too expensive," and "been there twice."
Many excuses and much brainstorming later, we settled for Dalhousie. To know that there was another month to go was not only a test to our patience, but also to our fear of yet another cancellation. Because there's no direct train to Dalhousie, we decided to take a Volvo bus and kept the ticket-booking for the end. And no, it wasn't a good idea. As against the common (read: my friends') notion that buses are always readily available, they aren't, if you have specific choices to make. If you leave it for the end, knowing that it is peak season, you'll have to settle for a normal Roadways bus. Luckily, since I kept a regular check on the RedBus website, though we missed the Volvo tickets, we got the AC ones, but we could have literally missed that too, not the tickets, but the bus itself, had we not appeared to run like monsters with our loaded suitcases at the Bus Station.
We could not believe that it was happening until we were seated inside the bus. Another friend had agreed to join us, so now we were four, and it was the perfect number. We had packed lots of food for the way and for the stay, because we had not booked any hotel, and that was the best part. We did not book because, considering our budget and the peak-season, we could not find a good deal online. We called up at numerous places only to be disappointed. At one time, we even considered changing the destination but then one of my friends managed to arrange for a house through a family friend, and it was the happiest news ever! It not only implied major cost-cutting but also privacy and independence.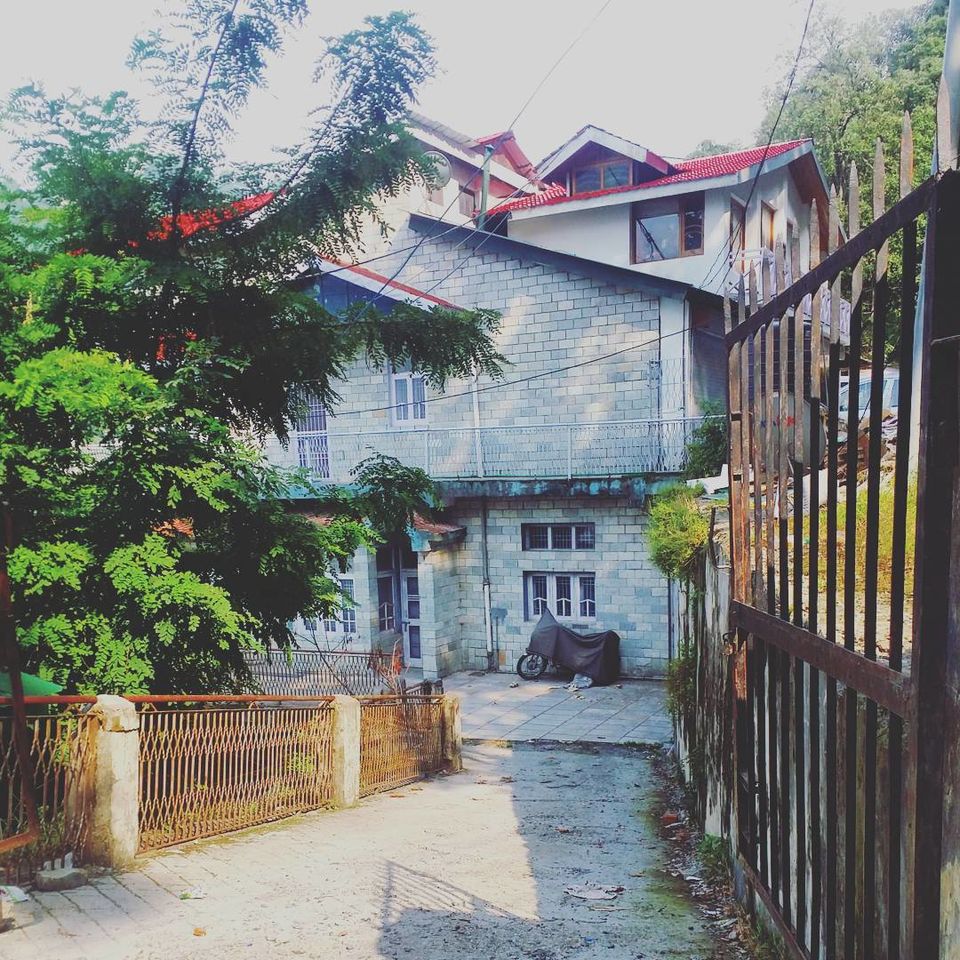 As it turned out, travelling by bus isn't a great idea if you're not used to prolonged sitting. It took us about 13 hours to reach the destination, with 2-3 stops on the way, and terrible backaches. Since our return tickets were yet to be booked, we altered our plans and decided to come back by train. We booked a taxi to Pathankot, which is about 3 hours away (by car) and tatkaal train tickets to travel overnight to Delhi. It was a comfortable journey, except the 2 hours we had to wait at the station for the train to arrive (we were super early since we did not want to recreate the running scenes!)
Reaching Dalhousie, we were enchanted with the house we got to stay at – just the kind I'd imagine whenever I'd think about living in the mountains. Not only was the view from the window spectacular, but the whole feel to it was simply awesome: pink walls with white wooden roofs without fans, and if we did not feel their need in June, I doubt that anyone would ever need them. I would describe the weather as funny – it was certainly cold, but too sunny in the day if you step out. I forgot to take my sunscreen and came back all tanned. The water in the taps was so cold that we had to use geysers. It grew pretty cold after the sunset, and in the night we slept fully clothed, under blankets, to keep ourselves warm. To wake up to the chirping of the birds early in the morning was one of the best feelings ever, making me cringe at the cocooned life we have in the city.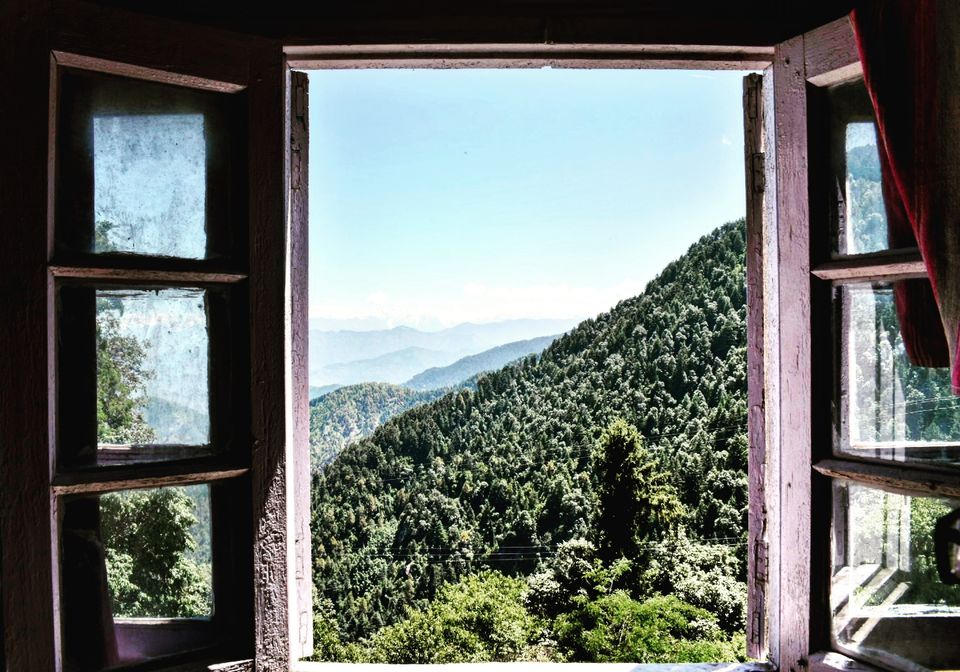 Another wonderful fact about the "homestay" was that it was very close to the market area, called Gandhi Chowk. So we could always sneak out and spend our time strolling around, escaping the traffic jam that hit the area. In the evening, the market was squeezed with tourists. On our first day in Dalhousie, while we were on one of the lanes that had most of the shops, I discovered another lane just above it, which seemed to pack much interest. It had a Radha Soami Ashram in the beginning and then led to an army area. So we went up, and it was around 5 in the evening when we came across an open space just behind a hotel, and guess what – it offered the best view ever! Over the course of 3 days we travelled to many places but nothing compared to the peace of just sitting there, talking life, enjoying the breeze and spotting structures delicately built at the edges, wondering how daring it must be for people to live in them. We decided to come back to it before we left for Delhi.
We stayed for 2 nights and 3 days in Dalhousie and besides exploring the local markets and churches, we covered many places, including Khajjiar, Dainkund, Kalatop and Punjpulla, and all of them being beautiful in their own way. When we got back from Khajjiar, we realized that 2 guys were stalking us on a bike. Concerned about our safety, we complained at the police station which was right there in the market. We also realized why it indeed is risky for women to travel, and why it is important that our safety be prioritized. It was an act of courage for us, but we were glad that the police was very helpful.
After the trip, what we realised was that it is not about the number of places you cover, the activities you do, or the money you spend – it is about the people you travel with and the kind of experiences you have. Sitting on a hilltop and sipping coffee with the people you love may be more comforting and relaxing than spending 2k on paragliding. We had maggi and chai for breakfast every morning, and yet each of those times was wonderful, as wonderful as it was to look out of the window and gaze at the mountains.