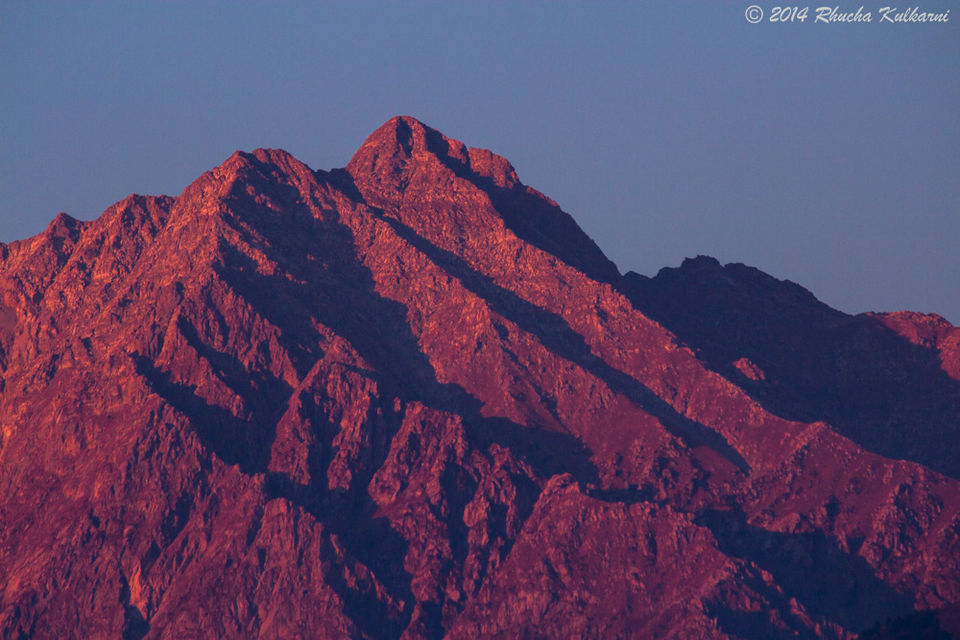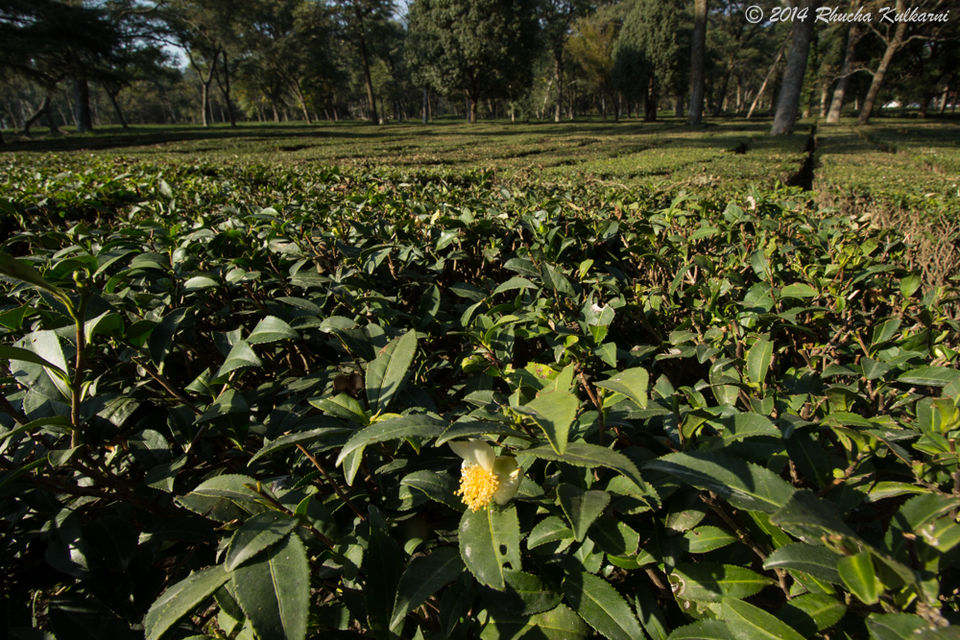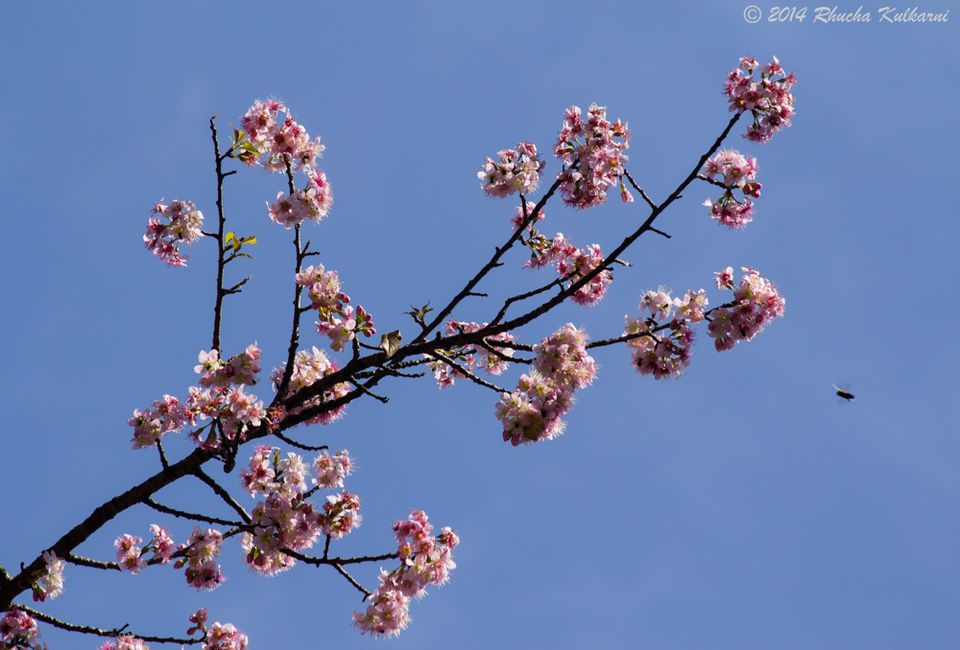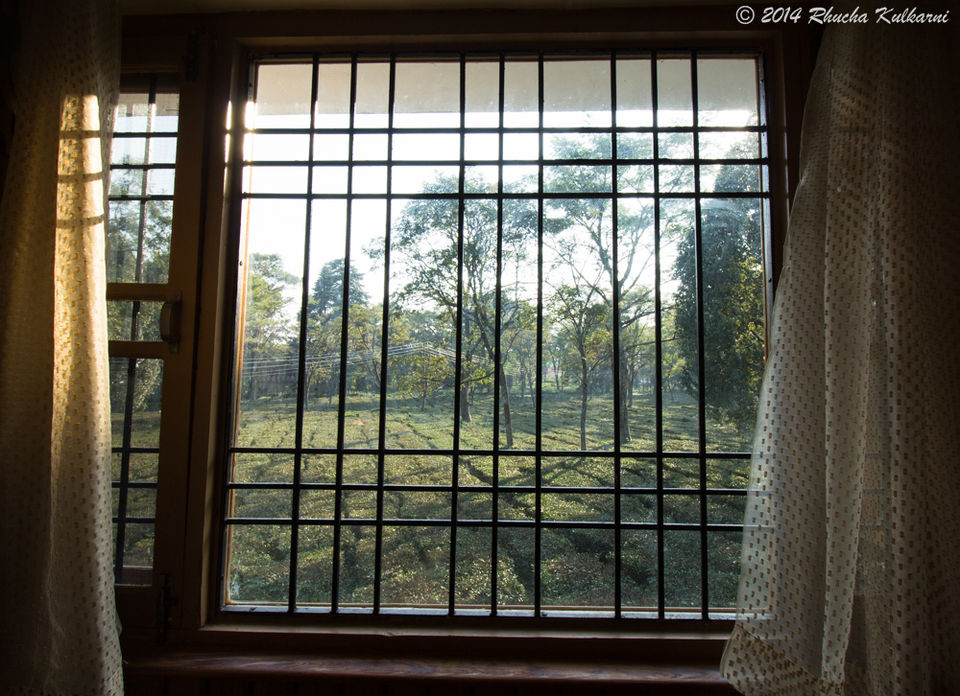 Got up to a lazy and sunny mid-morning and all set to explore the quaint town, albeit with an additional expense of travel – a half day taxi (well sometimes you learn and accept, you have no option but to indulge) Visited Jakni mandir, though beautiful yet can be skipped. Caught a few good views of the Kangra valley along the way though… What proved to be interesting was "Tipa" the source of water  for entire Palampur and many villages downhill. A couple of ancient templates (one with an enchanting cave) and that was that. To my disappointment there was not much to be made of this scenic town and hence a 1 Day stopover is more than enough! I went to the famous Neugal Café, not so much for its food but for its scenic mounts visible beyond! It was here that I got shutter-happy yet again! Clicking away to glory – the snow-peaks with their changing hues – glowing in the afternoon sunlight, then turning a dusky orange with the withering rays and finally a deep pink as the last rays threatened to perish. Leaving the world in a dismal darkness. As I turned my head I was greeted by majestic views of the sunset dusky skies, deep gold, magenta, indigo and blue. My heart took a gleeful leap as I captured my first sunset photos. Finally a happy soul and immensely proud of myself for taking up this detour, I packed my bags for tomorrow.
And yes, the highlight of the day for my DSLR dearest was a flock of chirpy birds hopping about and me and a couple of good shots! The detour indeed had hearty moments with me clicking salamanders, ravens and chirpy mountain birds!
Now for the people, the owner of the homestay appeared to be a big shot, young yet driving a BMW (me rolling my eyes at simple village folk- what's that?) while yesterday as I arrived I was too full of myself today I made it a point to talk to him. US educated – So eh? What's he doing in this place with that education? But well again I'm sure many out there would be questioning and racking their brains - what the hell am I doing roaming around on govt. buses, boarding up at non-descript places, with no fixed agenda on mind! Maybe that's what pushes you on – the unexpected.
So, once again, I packed my bags to venture out, this time looking forward to the enigma that is – Kasol bound!