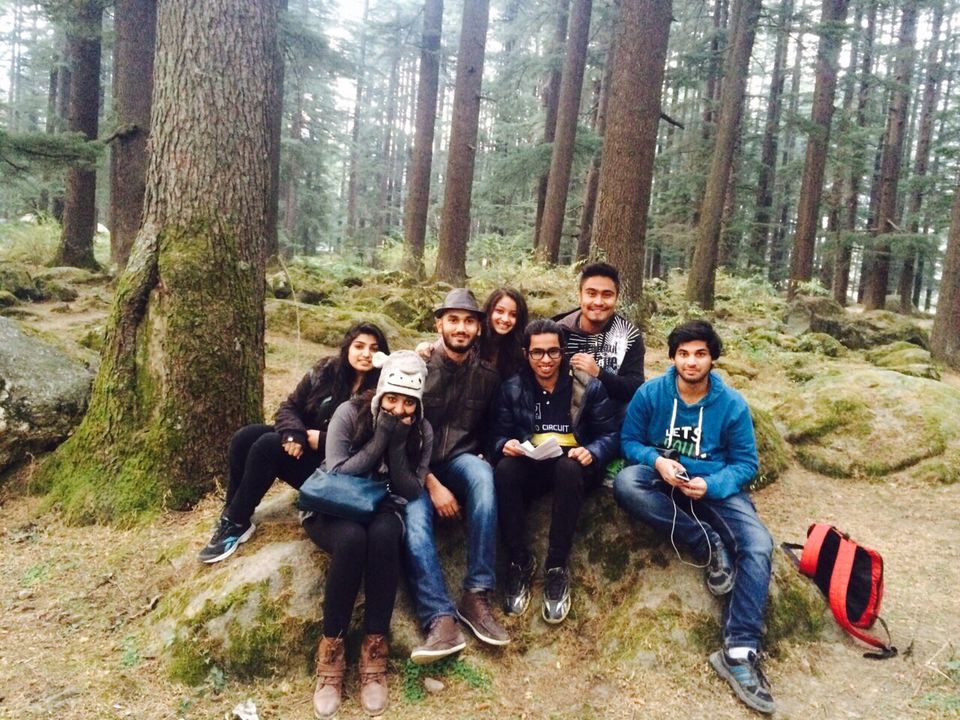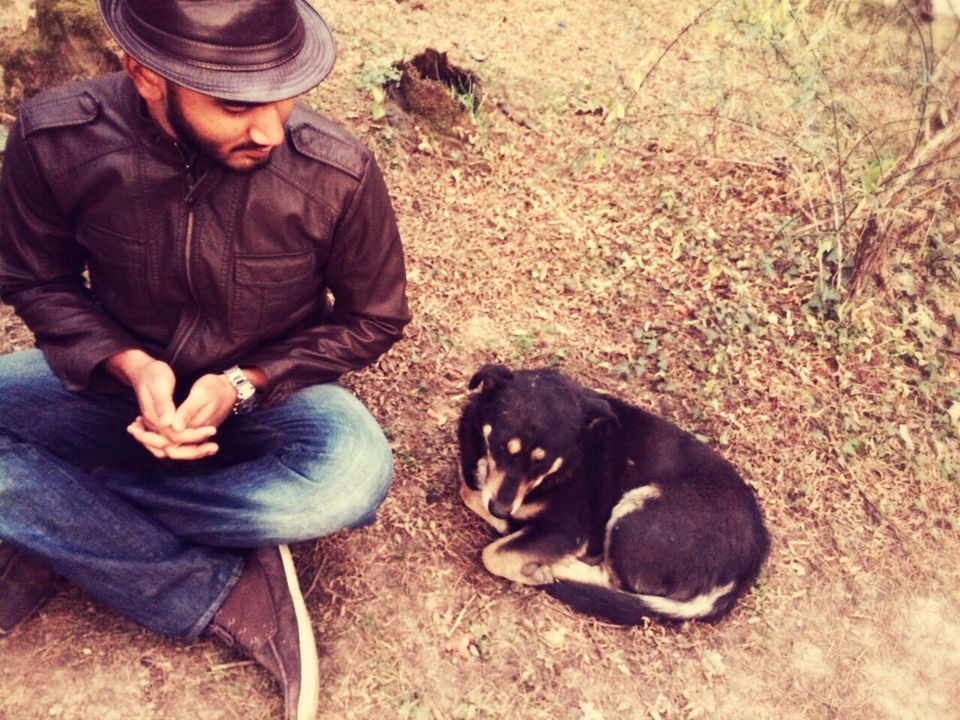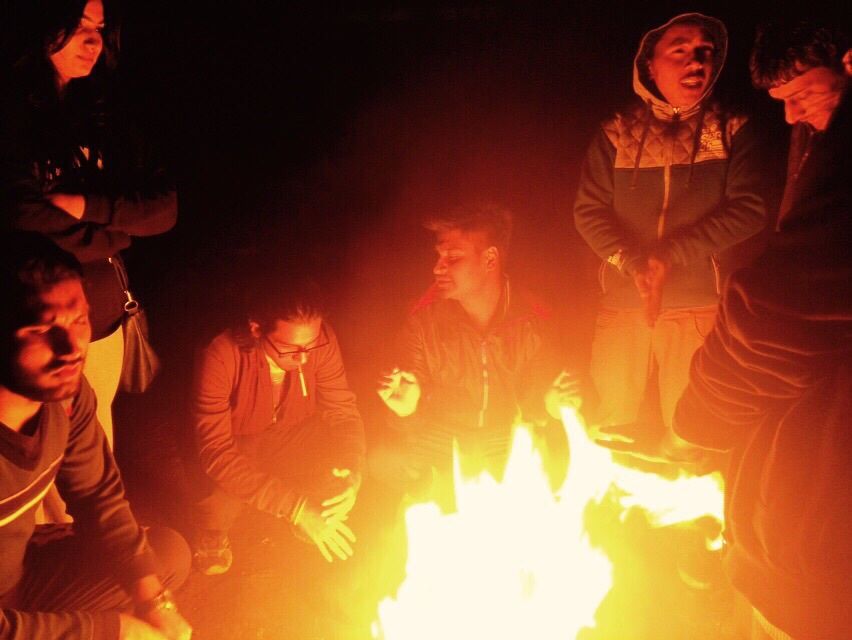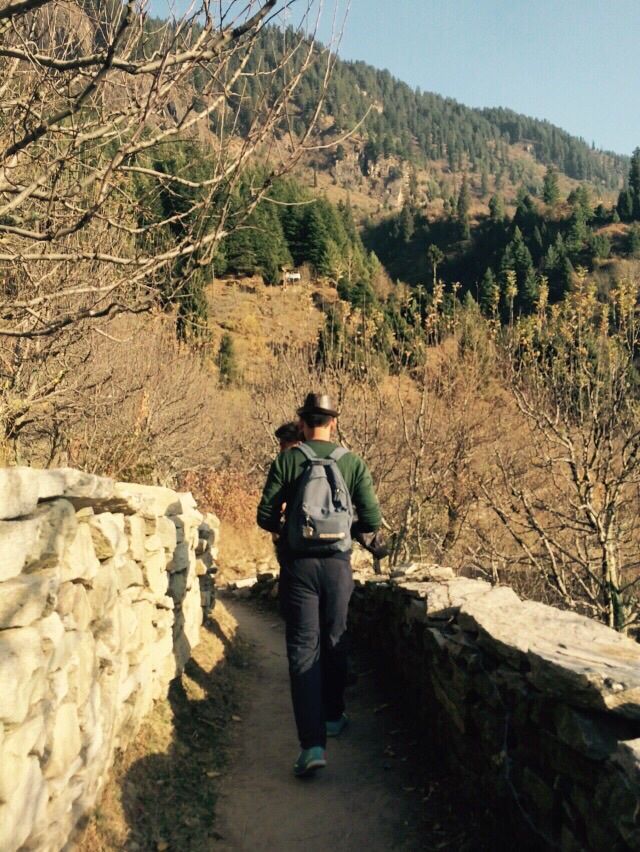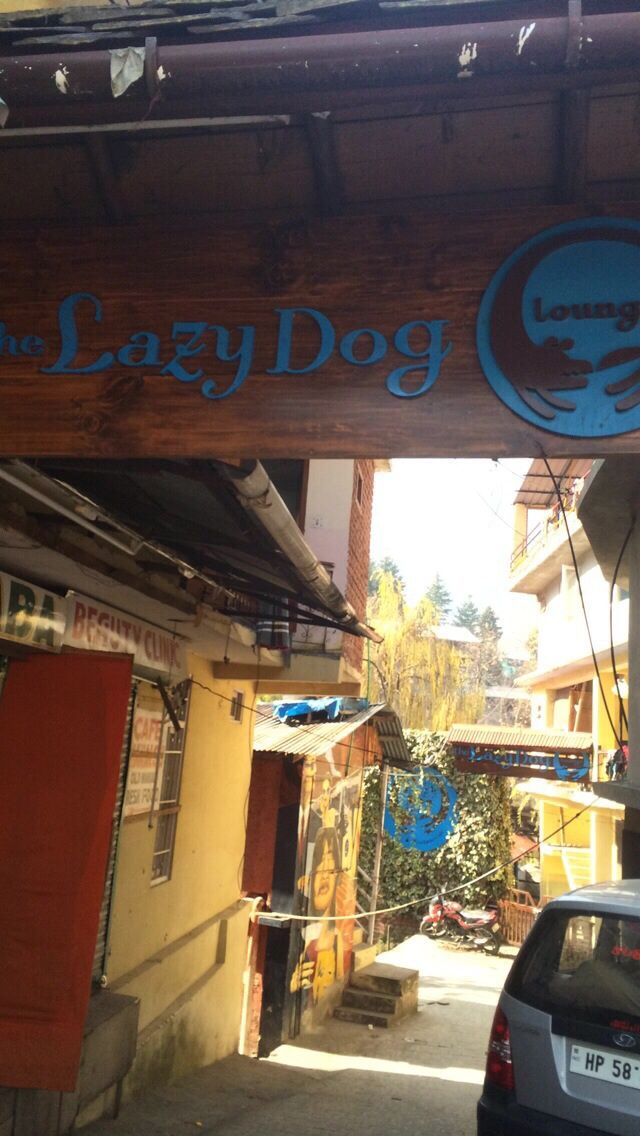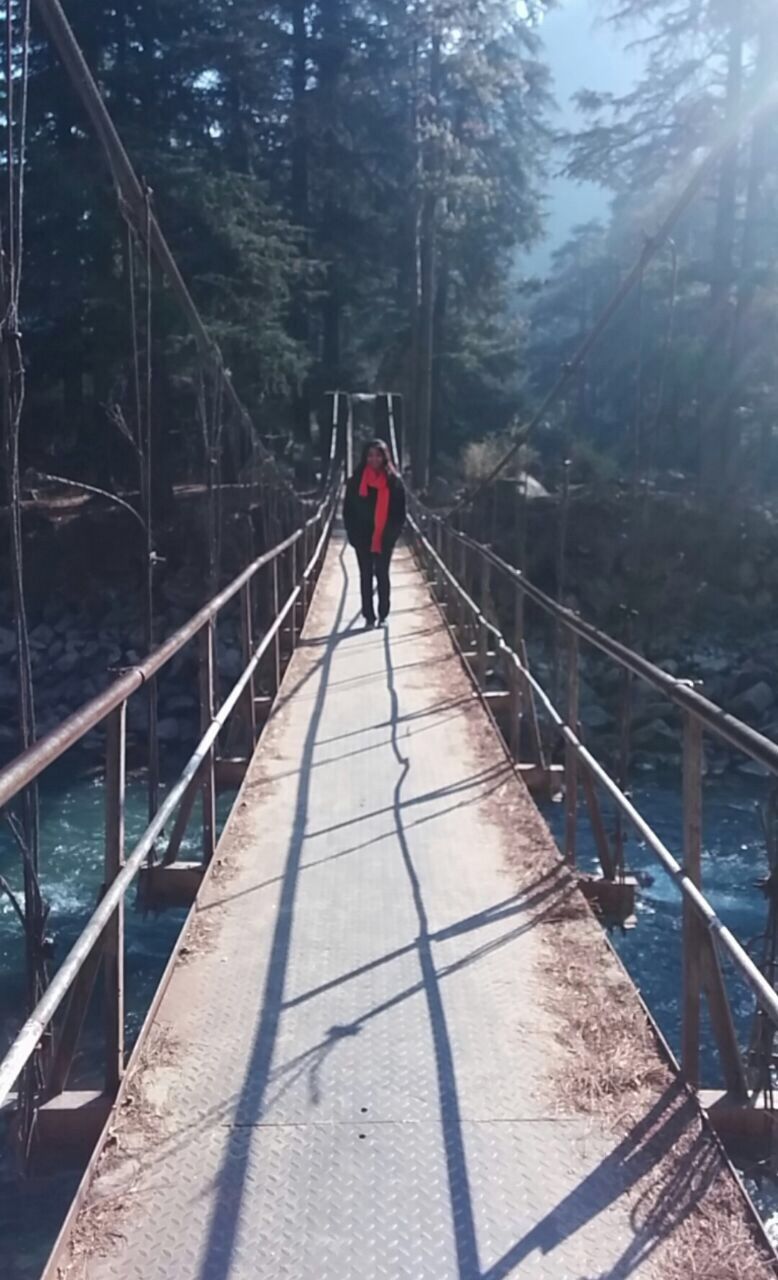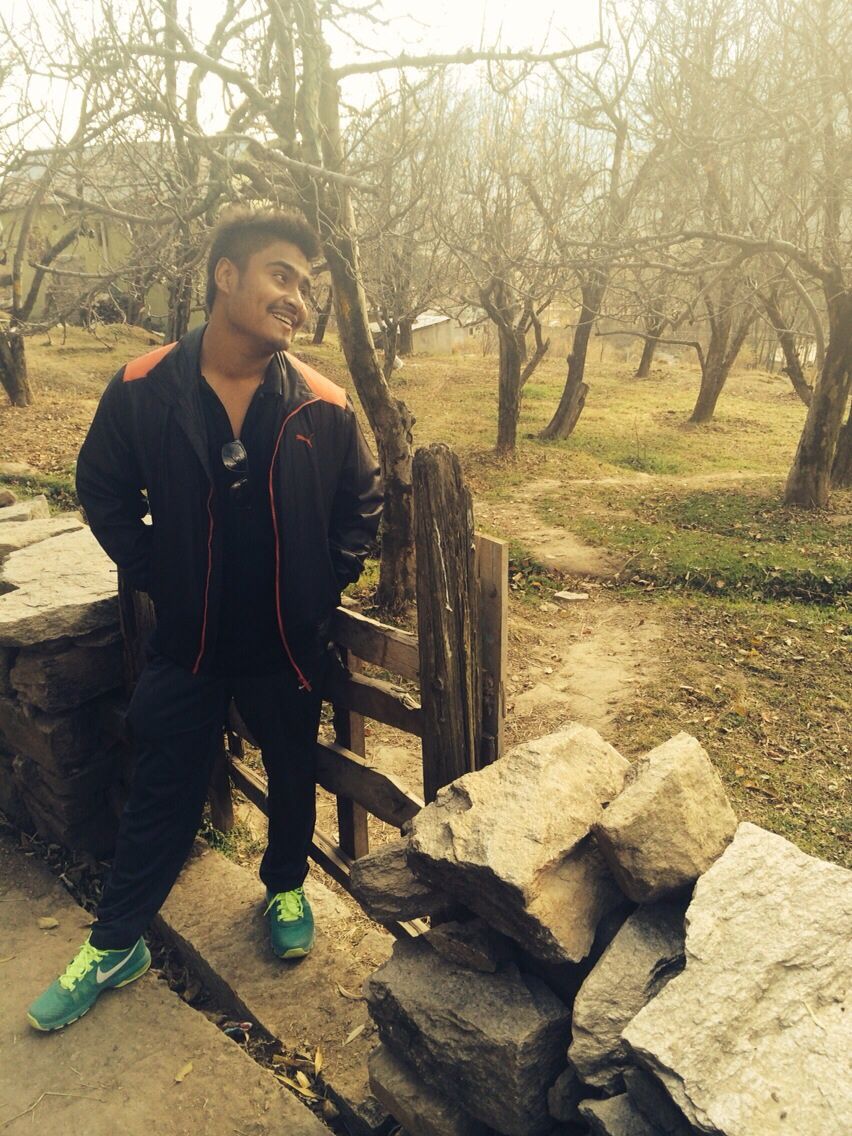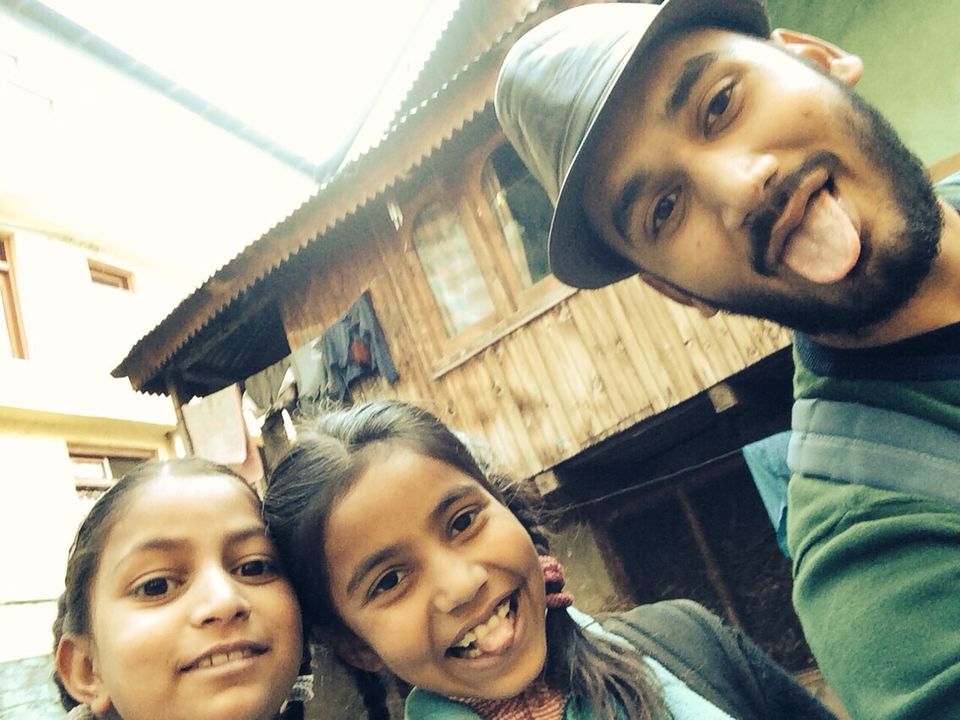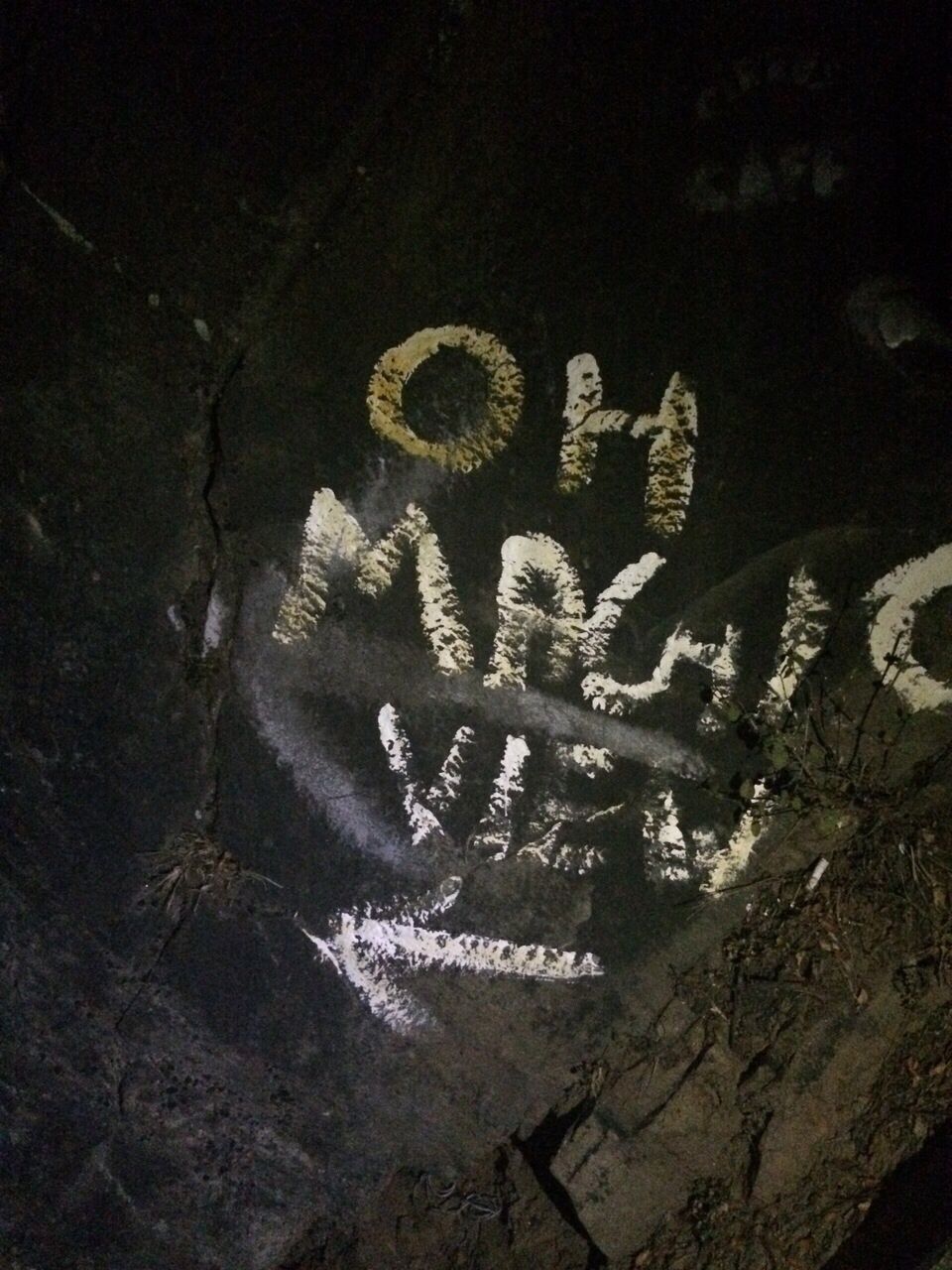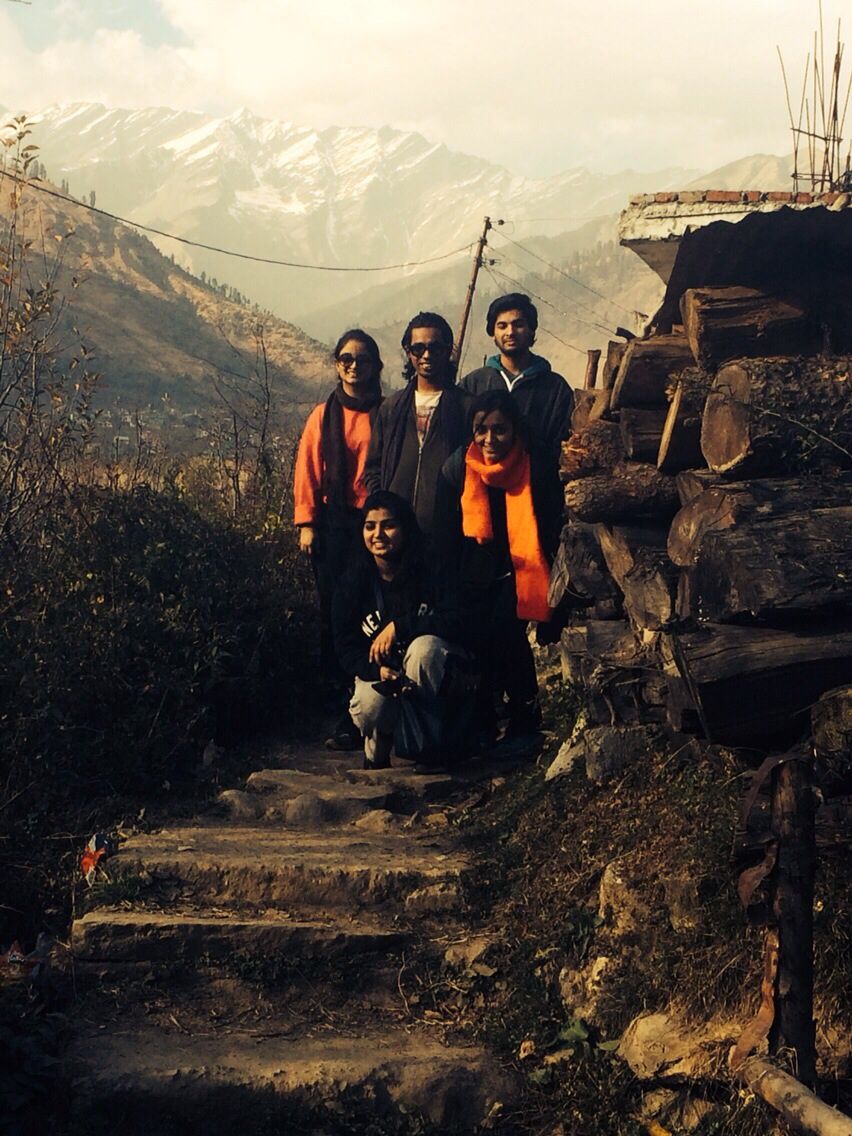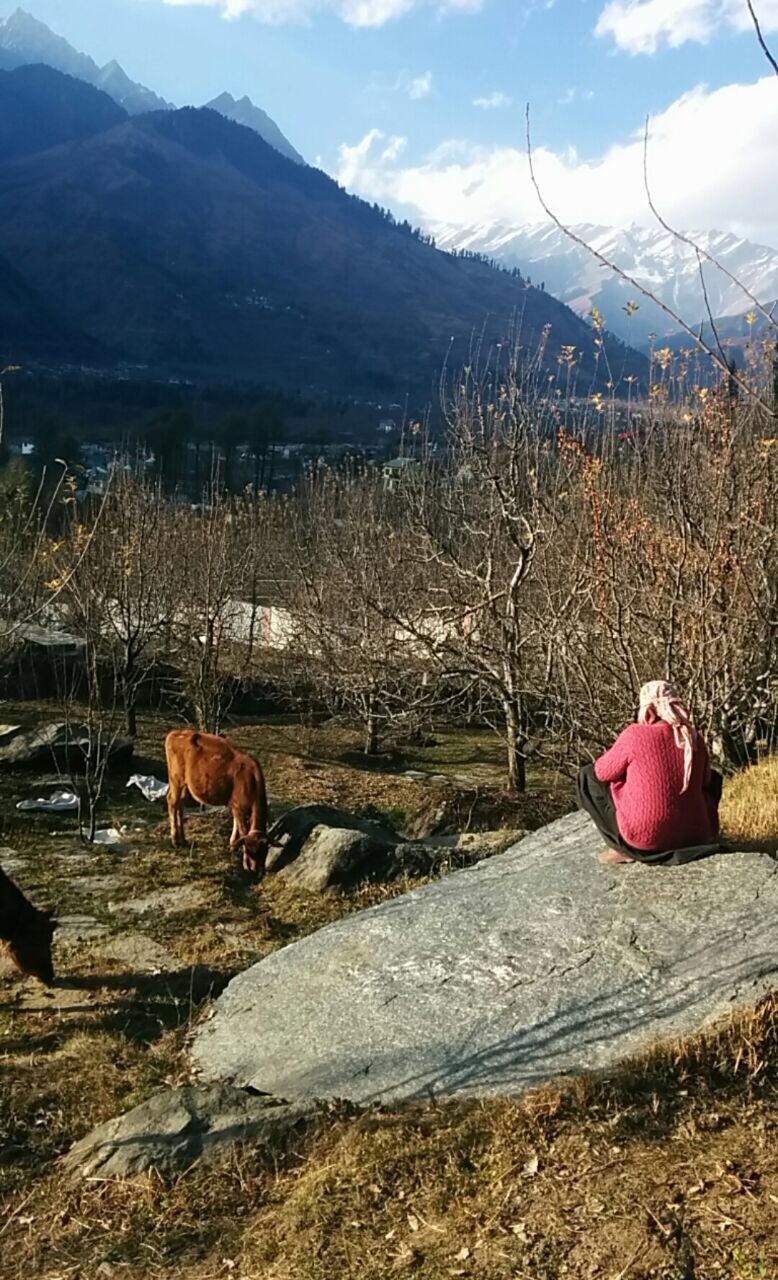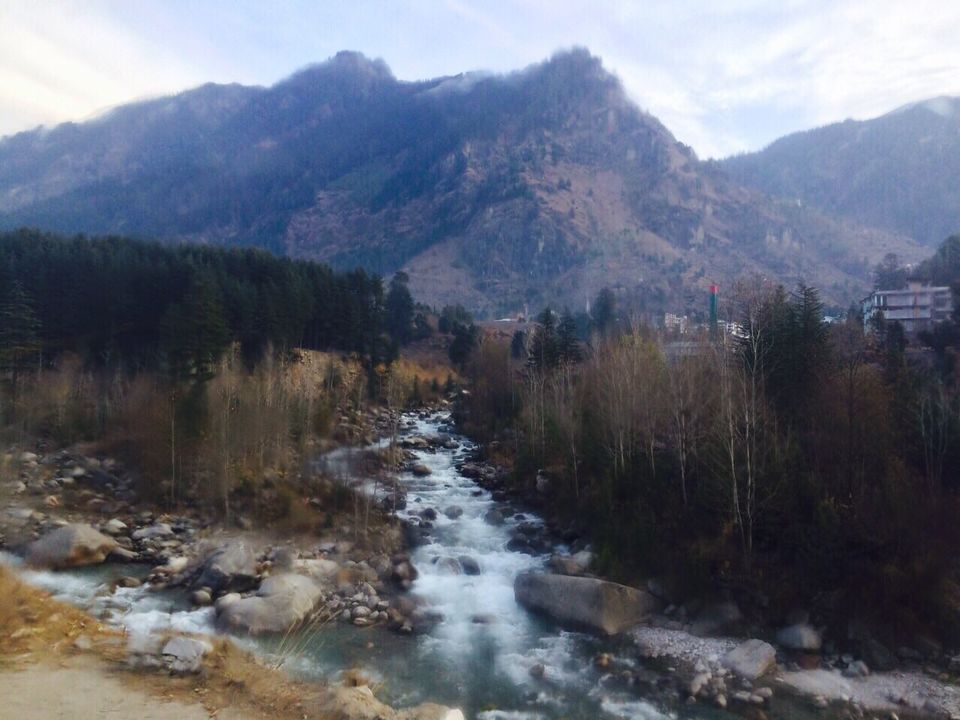 How excited can one be for his first escape with his college friends? And what if I say the destination is Manali ? That doubles the excitement right? Me along with 6 of my friends immediately after writing our last exam of the first semester rushed towards the bus station on 6th December '14. We had booked nothing but our one way bus tickets to Manali. The entire plan was to reach the target and then decide where to put up and when to comeback! Just like one of those classic movie getaways! We had some wild hunger for adventure
The bus journey was relaxing. We also made friends with a cool couple who shared about their life after marriage.( trust me it was very entertaining :p) As we reached Manali in the morning, the scenic valleys took our breath away. We straight away went to old Manali which is basically the hub for all youngsters who go to Manali. With different cafés, sceneries, riverside restaurants and a lot more to explore, Old Manali can never be underestimated.
We got ourselves a hotel just beside the river which was decent and comfortable. Straight after getting fresh we rushed towards New Manali and explored every single food joint and got introduced to the locals. New Manali offers to you a variety of cuisines to hog on when you have the obvious munchies while in Manali.(if you know what i mean) Just before the sunset on our way back to the hotel we accidently entered some very thick woods with gigantic barks surrounding us. Getting lost inside it and listening to the sounds of the nature was mesmerizing. We sat there for a while and left for our hotel by the evening. We found our much needed rest and got reenergized for the coming day.
Day 2 was about leaving the city culture behind and understanding the nature. We headed for a trek to Vashisht which is few hours from Manali. It is a very serene place with a lovely waterfall which makes up for the long trek. The trek indeed was long and stunning at every second step we took. Due to few of my lazy friends we lost our way and tried hard to find it out but couldn't. Then we came across two small girls who were going back to their houses from school. They finally guided us towards our destination. They loved clicking pictures with us.( especially selfies :P) After reaching Vashisht we visited one of the most beautiful Shiva temple which had 24/7 hot water springs running acorss it. Trust me, it was very fascinating! After relaxing and having a heavy maggie and egg feast we headed back to Manali, this time by an easier route though. On our way back we stopped near a small bridge where few people had lit fire to warm themselves up in that chilly weather. We shared the fire with them and fell in love with the cold breezes on the bridge while the river making extraordinary roars.
Day 3 was what we were waiting for from the beginning. We booked a cab and headed for Kasol, a place well known by all the hippies. Kasol is 2 hour drive from Manali. A person visiting Manali should never miss out on Kasol. It's a paradise with the most magnetic landscapes, a perfect place if you want to try the herb. We met many foreigners who were living there from many months. As they described the place to be "the bliss" of India which is undoubtedly true. After having a quick brunch we crossed the "Parvati bridge" and reached "Cafe Oh magic view" which was situated somewhere in the hills. Like the name itself one can picture the paranormal view of the place with just the sound of the river flowing beneath it and the birds which were flying between us and the majestic Himalayas. After having a splendid time in the cafe we came back to the town with very high quality visions(try to get the pun :p). To get some souvenirs and also to flaunt, we bought ourselves some very classy hemp kurtas for cheap. After having our dinner we went back to Manali by just admiring the night visions of stars and moon. Not to forget we found the coolest cafe and lodge in old Manali which is "the drifters" where we shifted after day 2. The rooms are cheap and the owner is very friendly and helpful.
Never realized how day 4 had come and how time just passed by. While doing crazy adventures and spending the finest times together we realized how close we had become. Lazing out in the sun was the motive on that day. We visited the famous temple where "Ye jawani he deewani" was shot. We also went to a famous cafe called "The lazydog" where we had waffles and bacon which was very yummy. As the night followed we had some amazing local chicken in a dhaba nearby. The taste of the chicken still rolls around my fingers. As this was our last night in Manali together, we intended to do something unusual. We got a bottle of wine and sat beside the river at 12:30 am at midnight. Every sip of that wine mellowed down our throats like nectar. Then I realized that having nature as your companion can never be a bad idea.
Followed by the morning when we boarded our bus and got back to Delhi with a lot to share and remember. This is how the trip summarized from which I have got lifetime memories and eternal friendships.