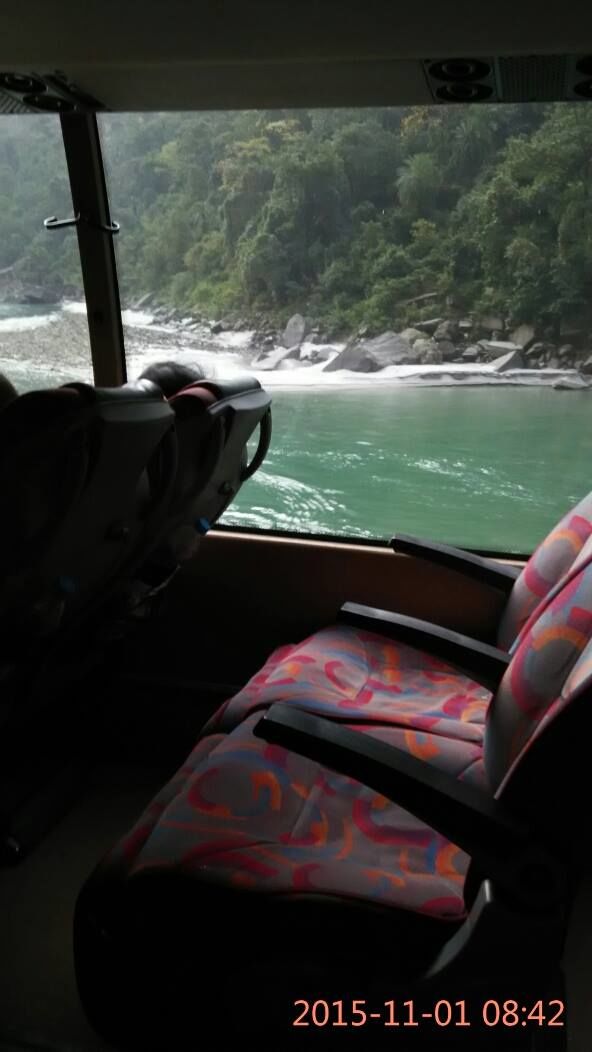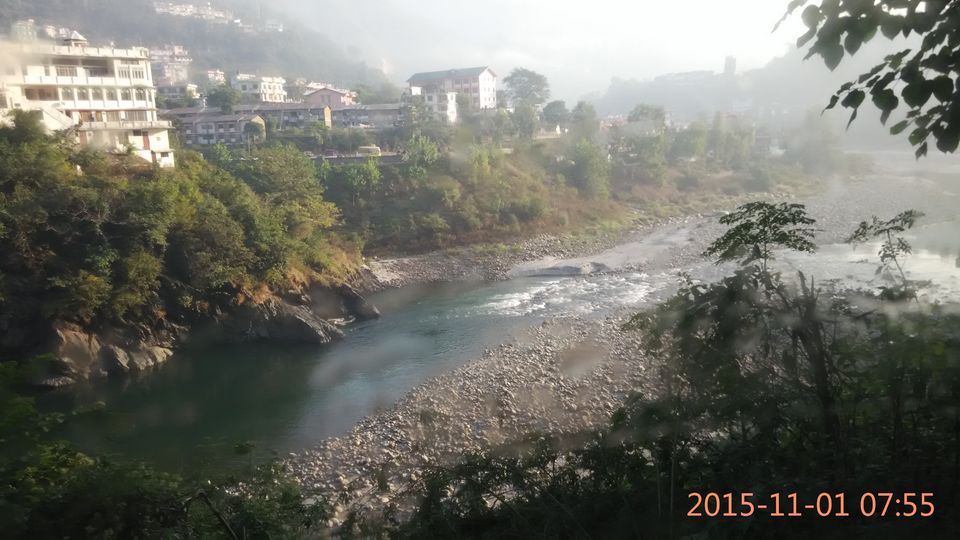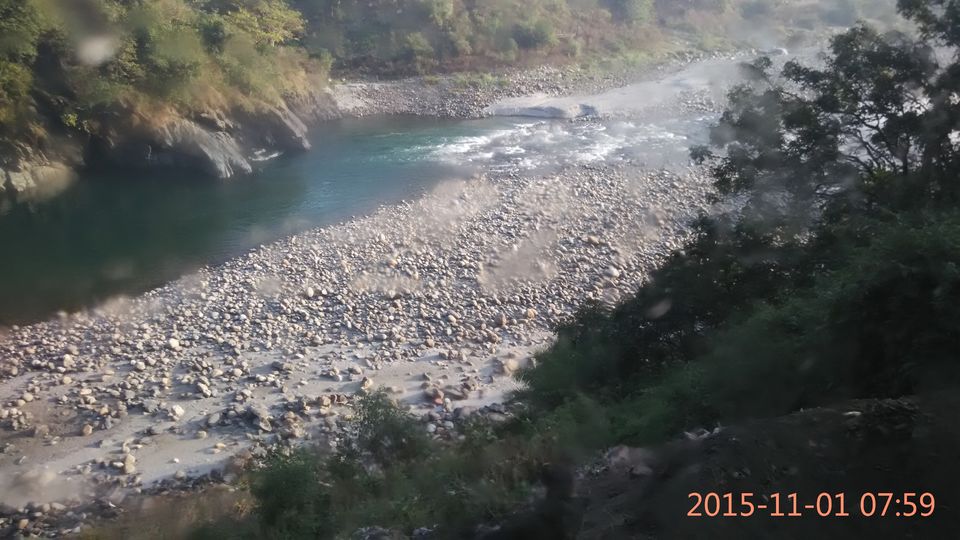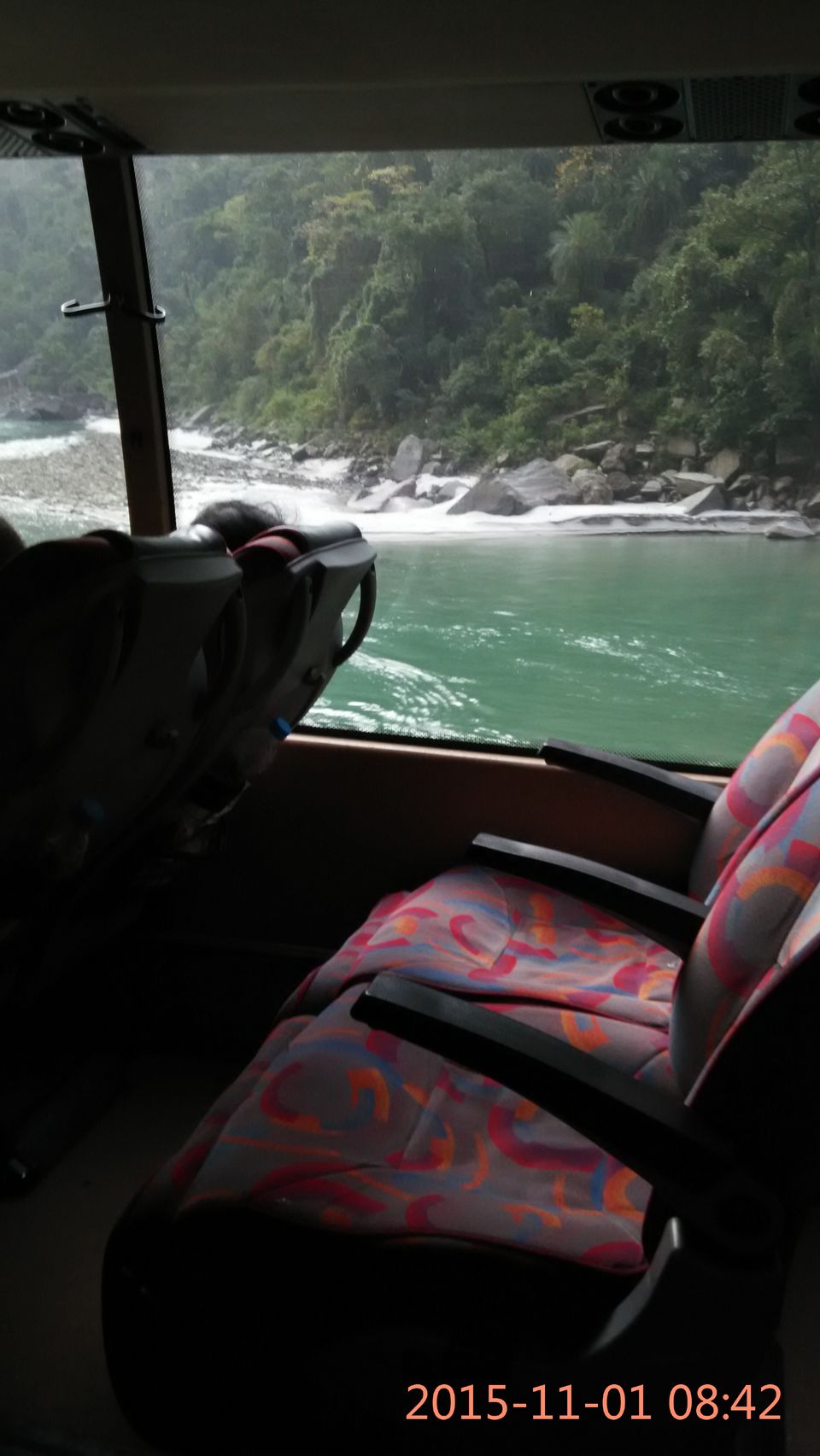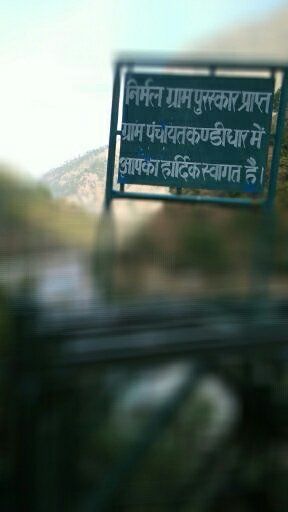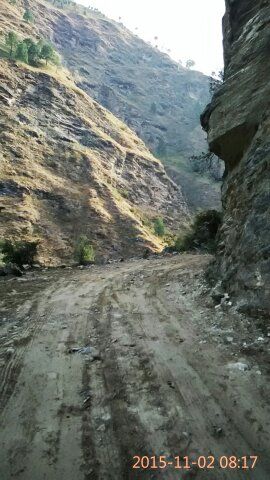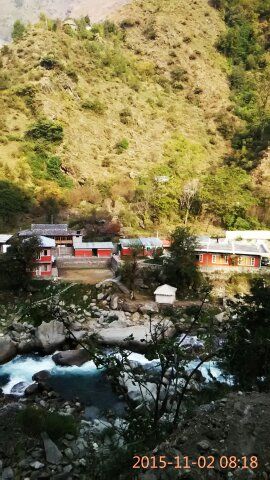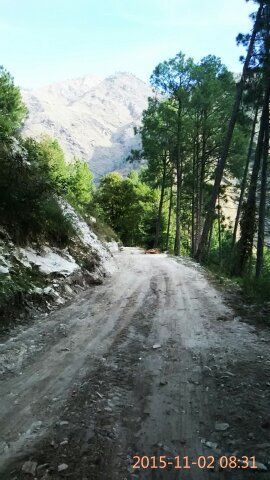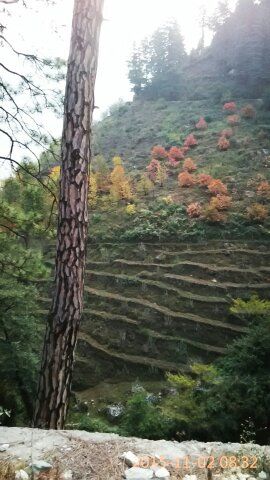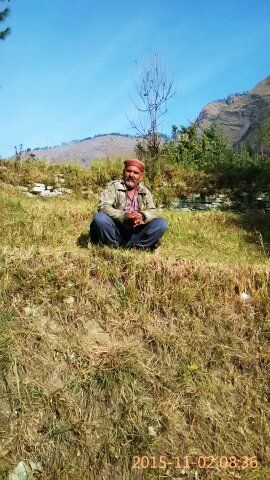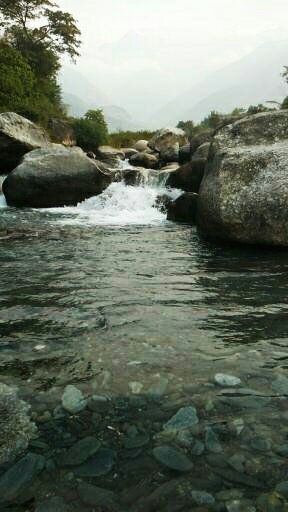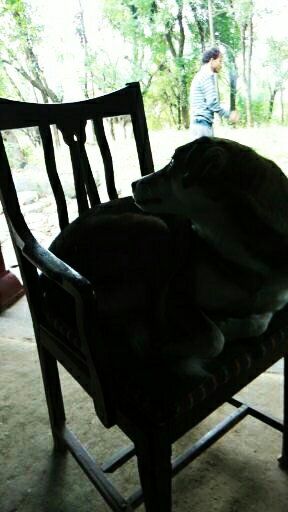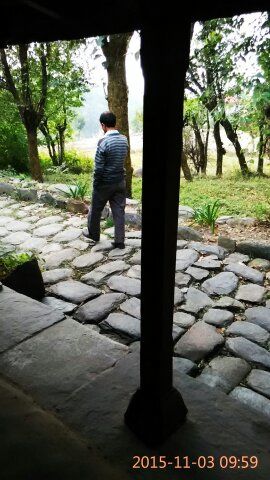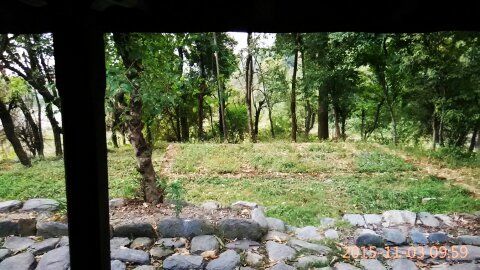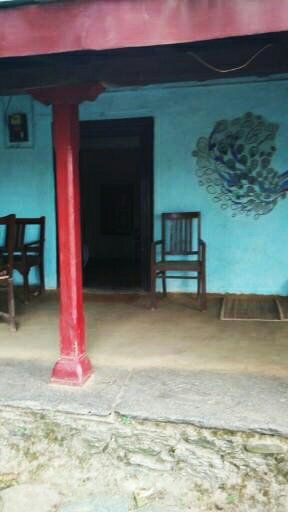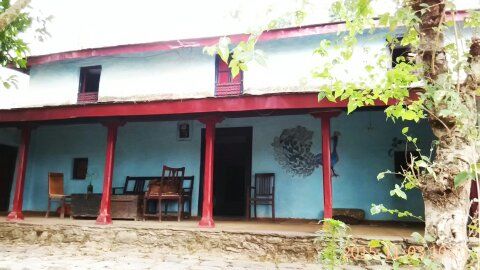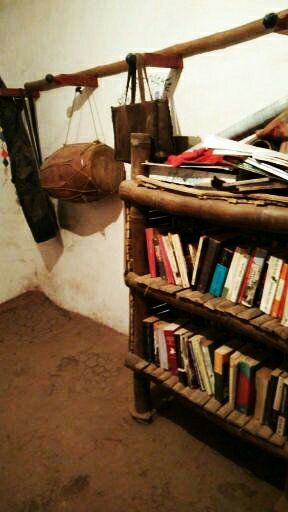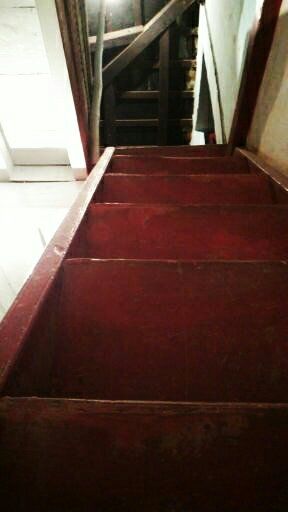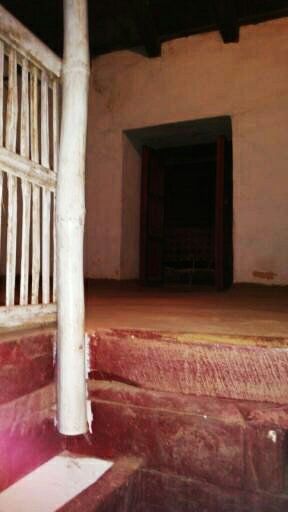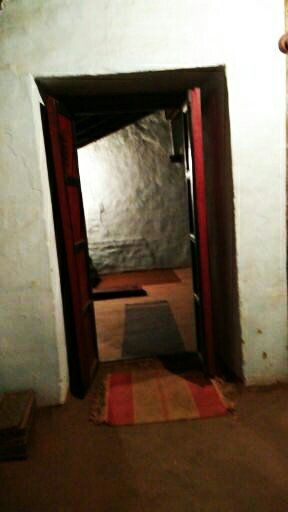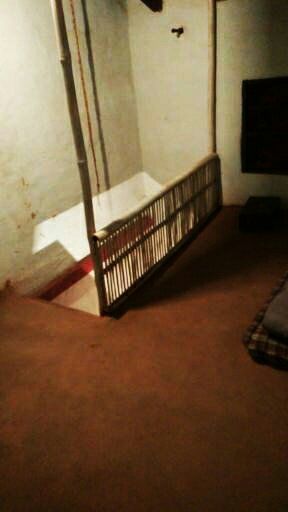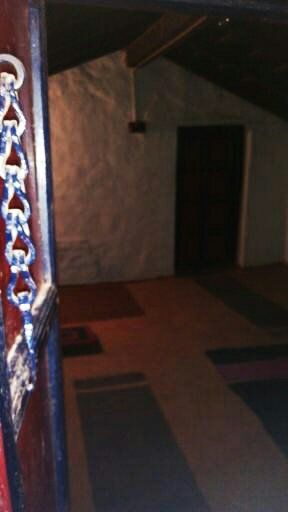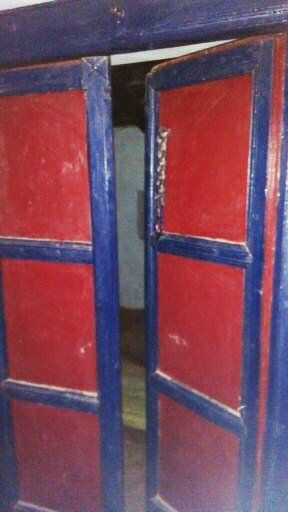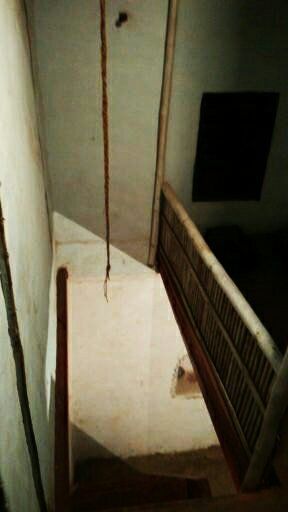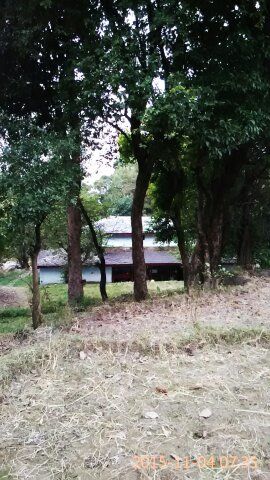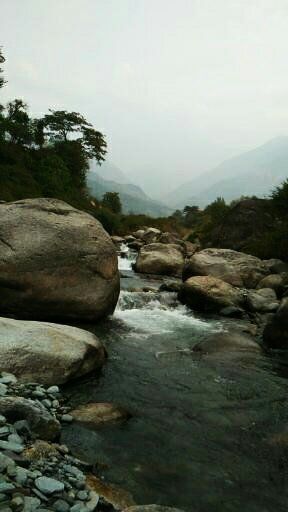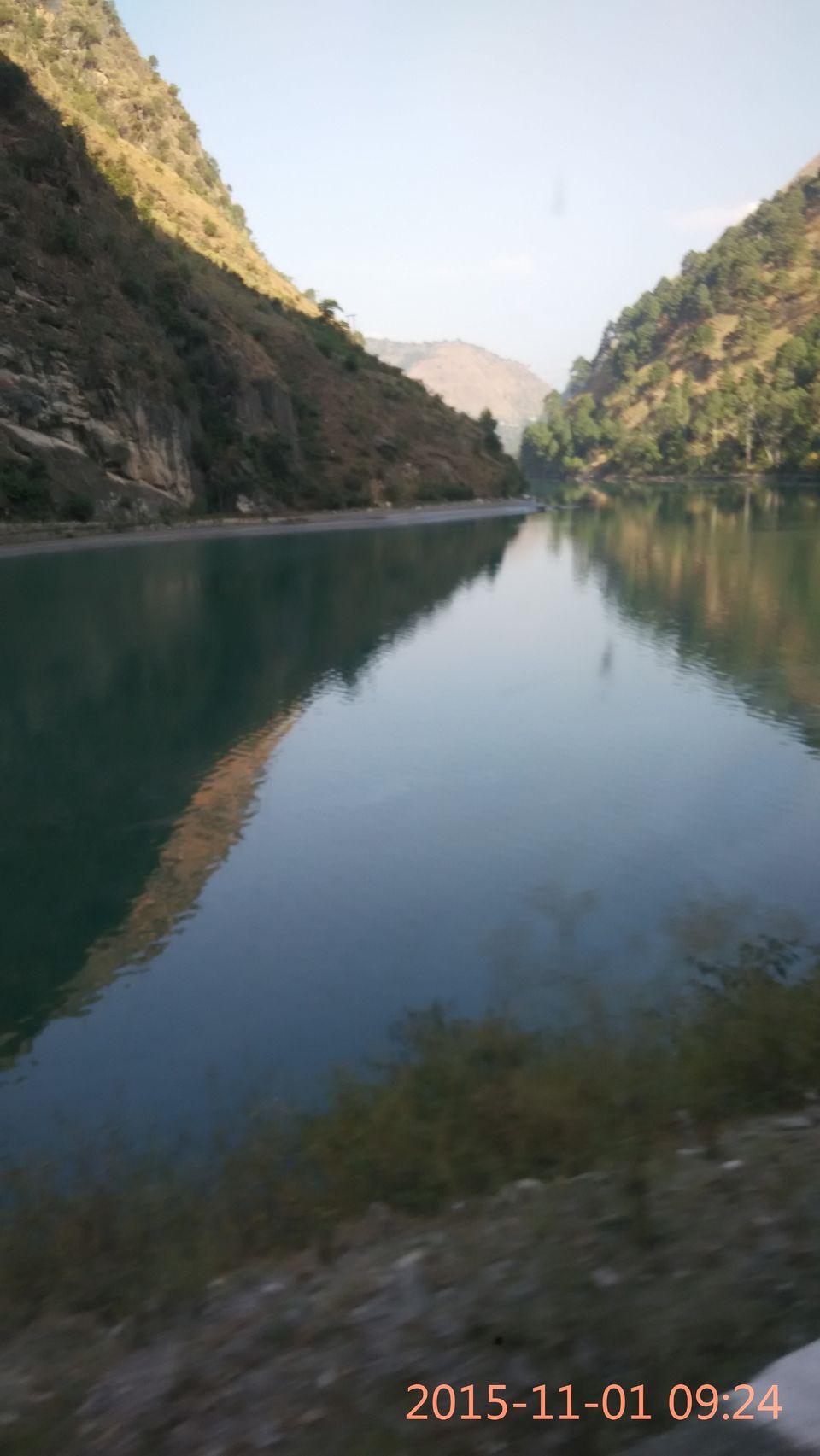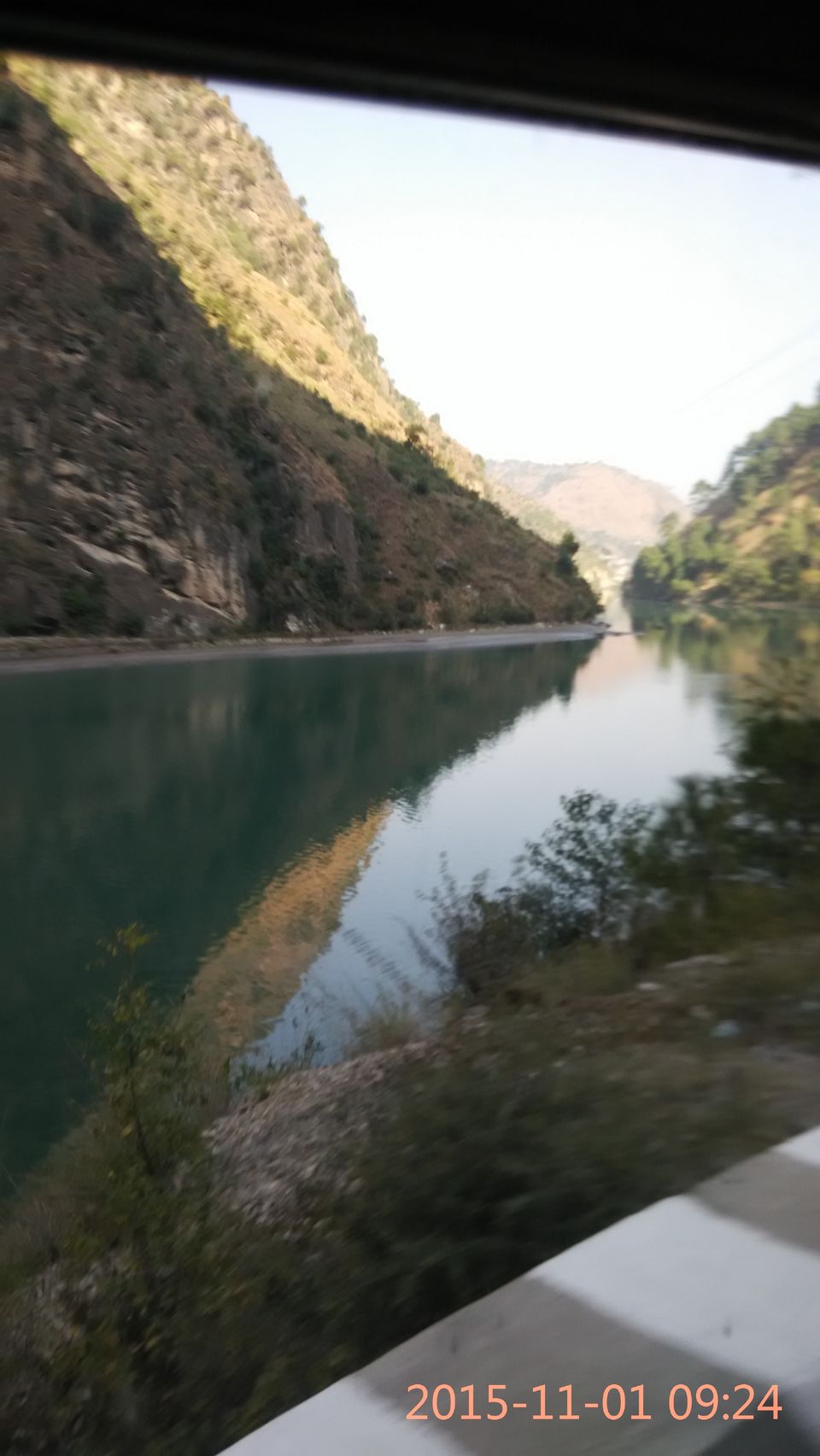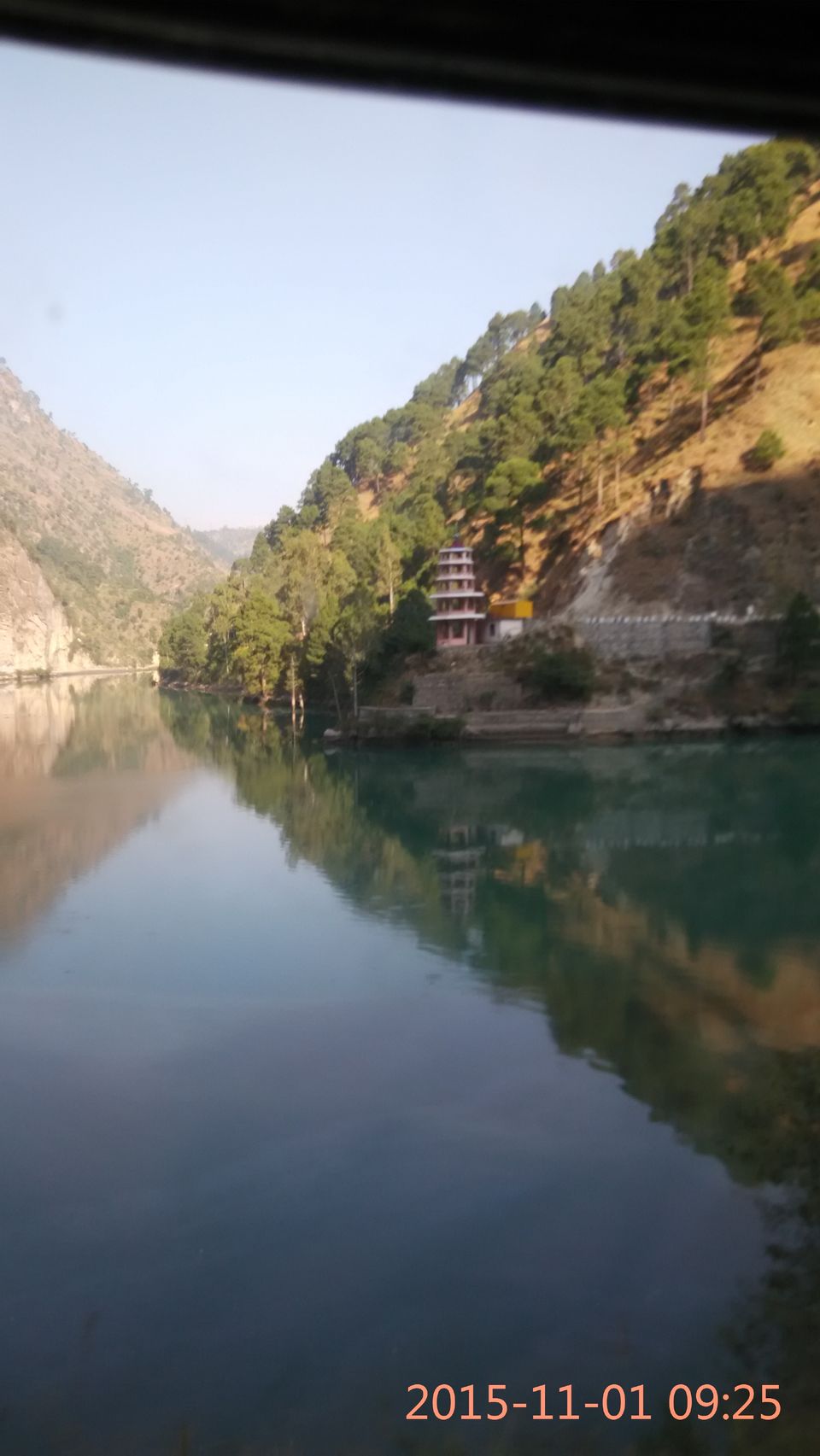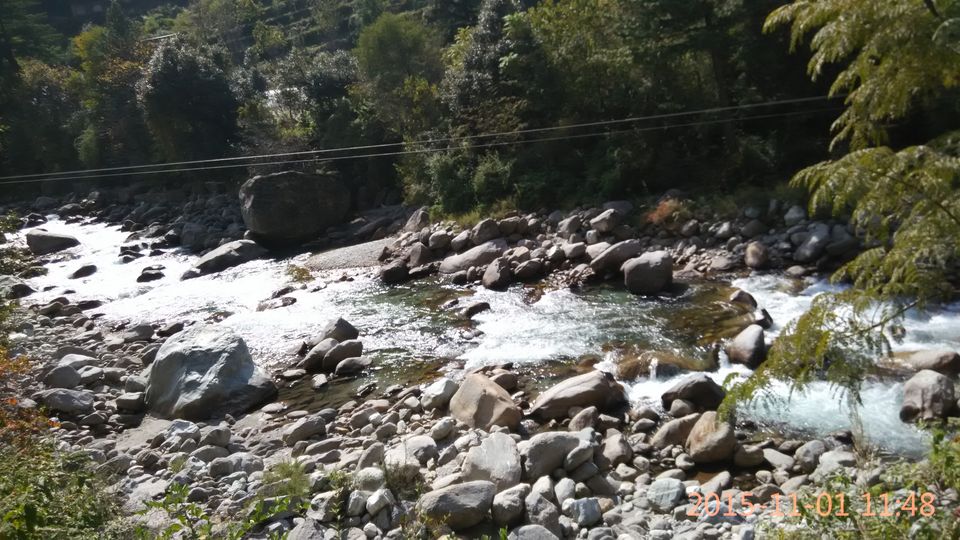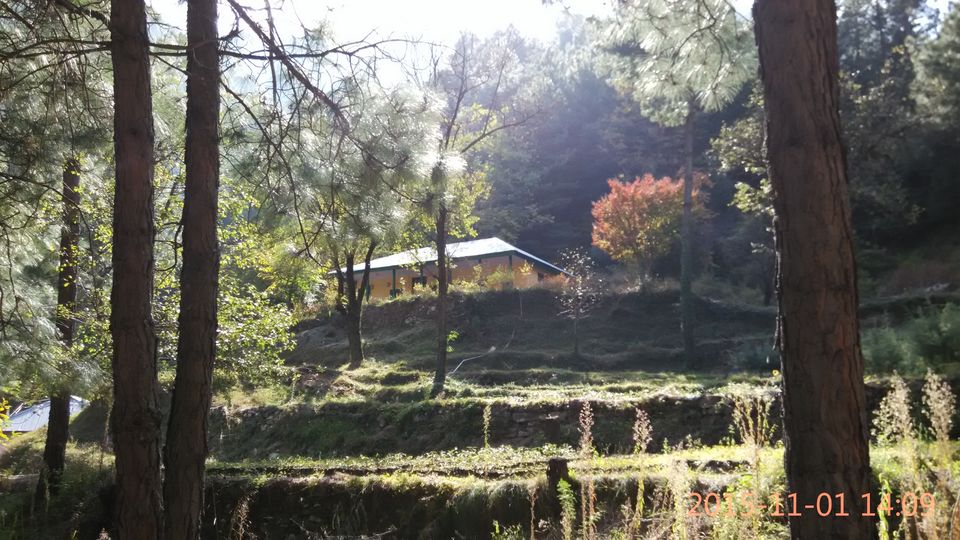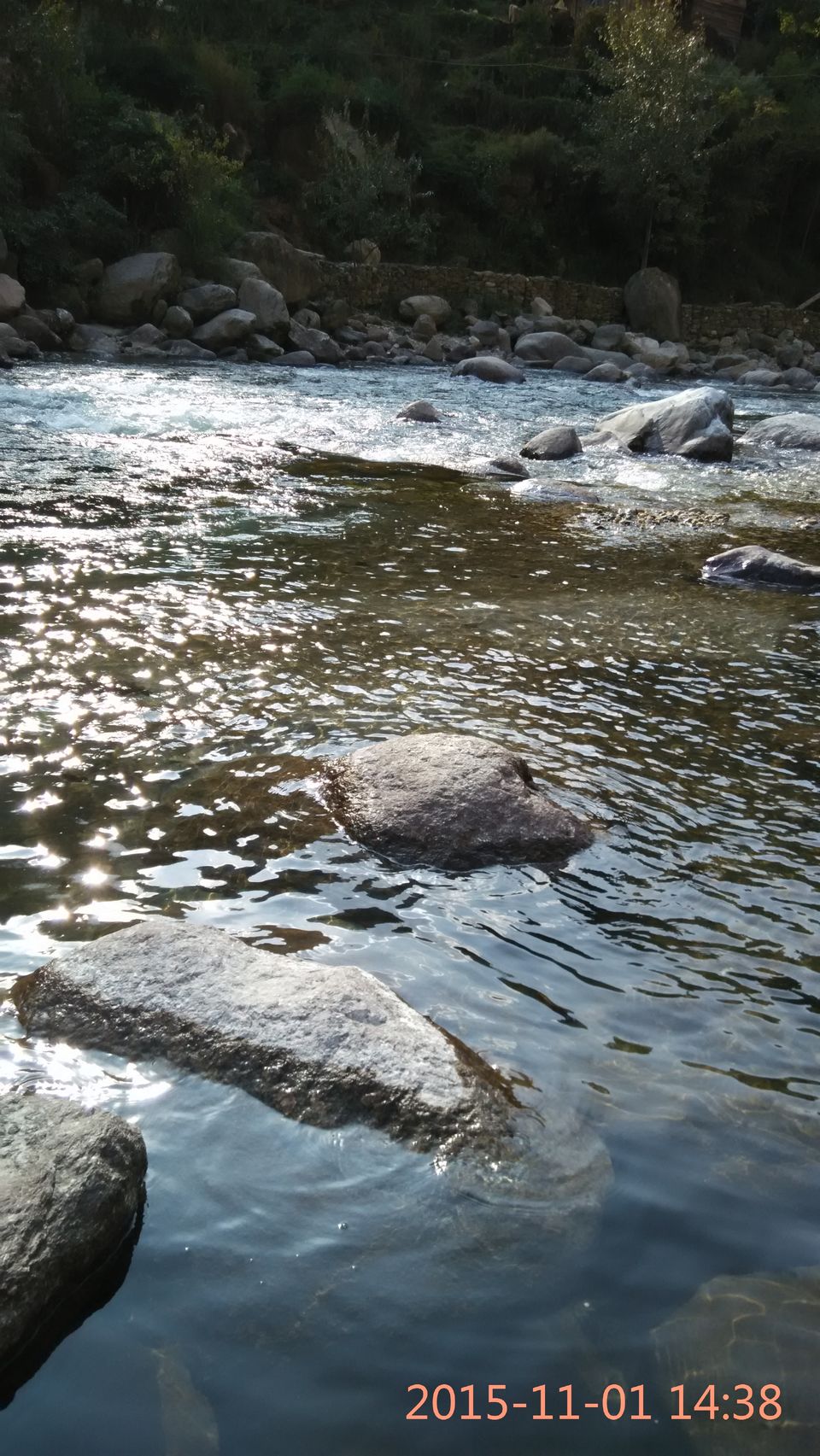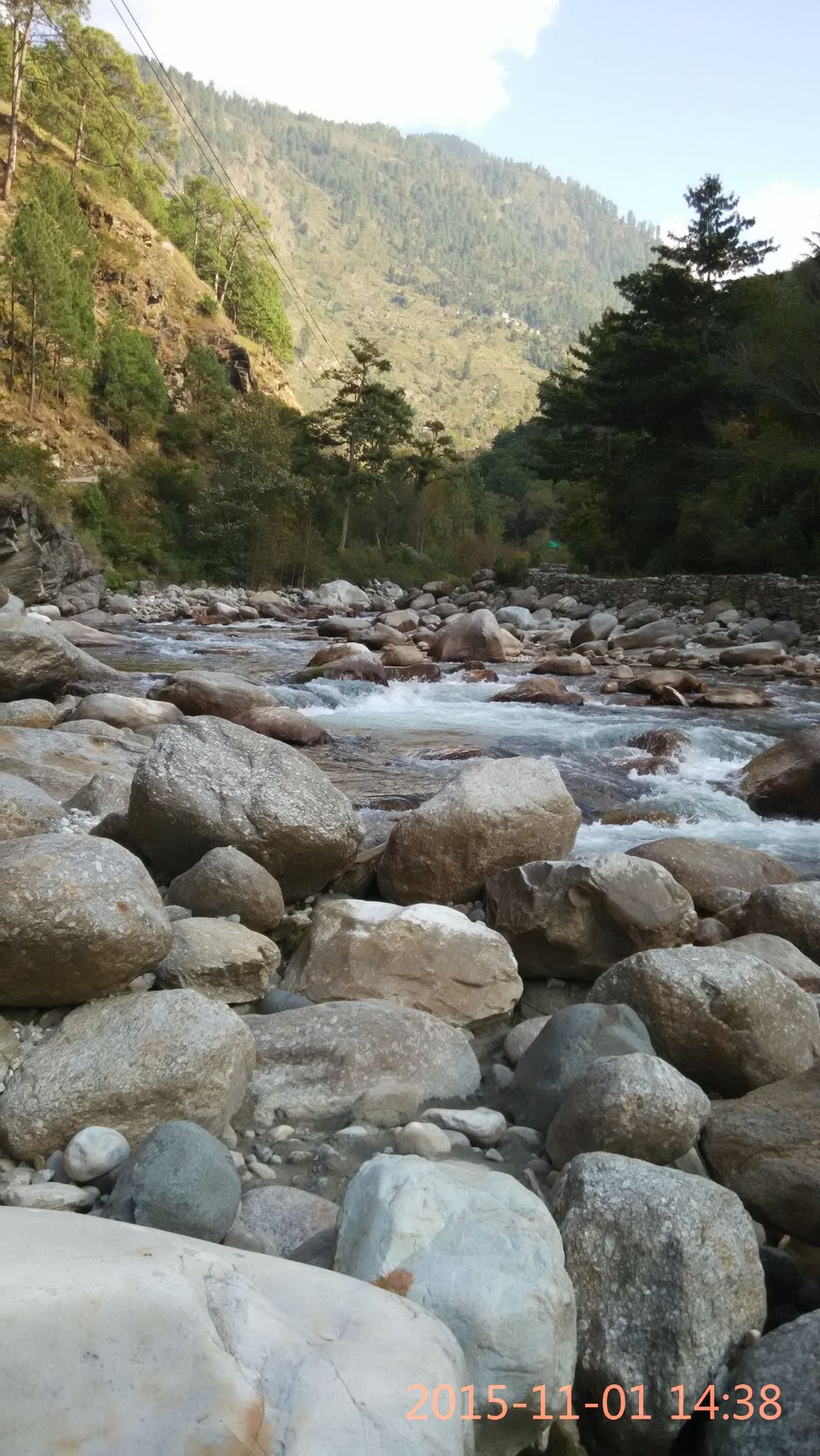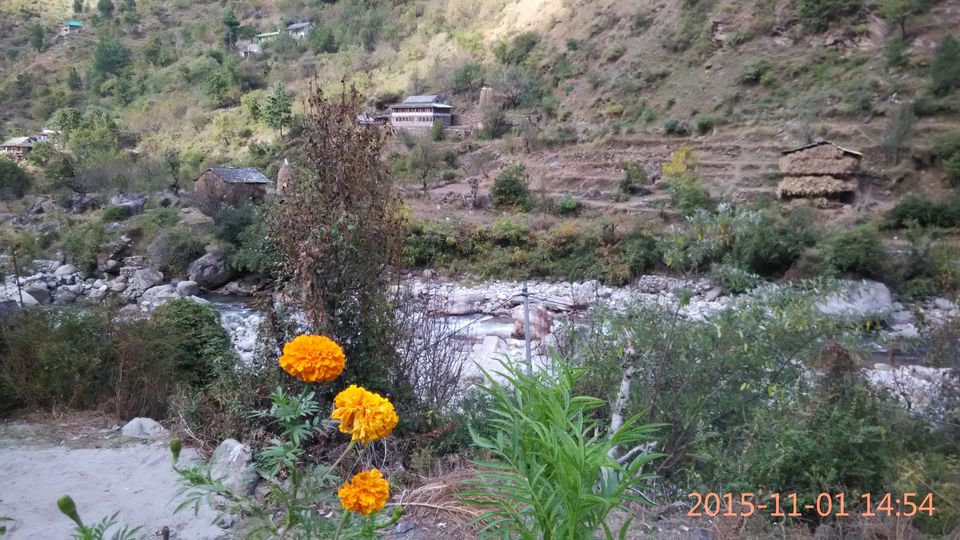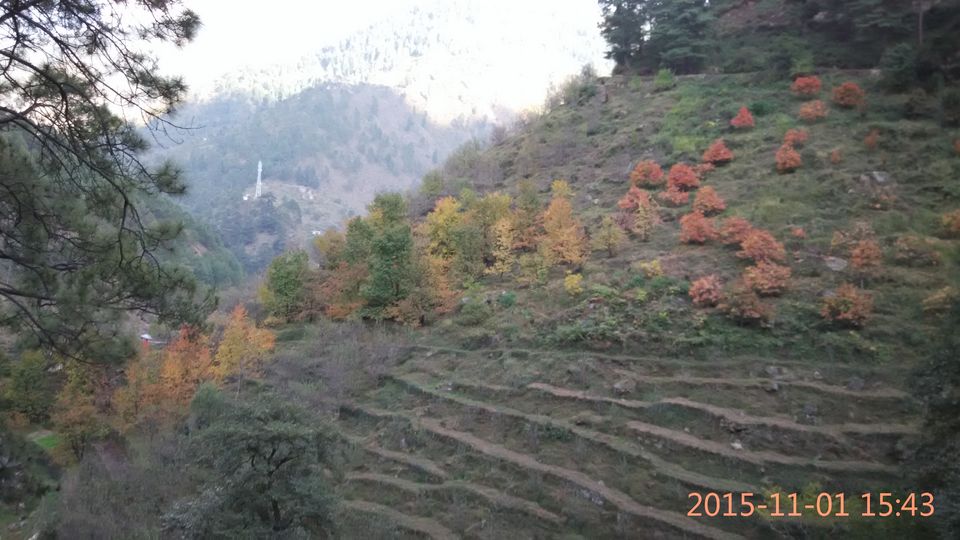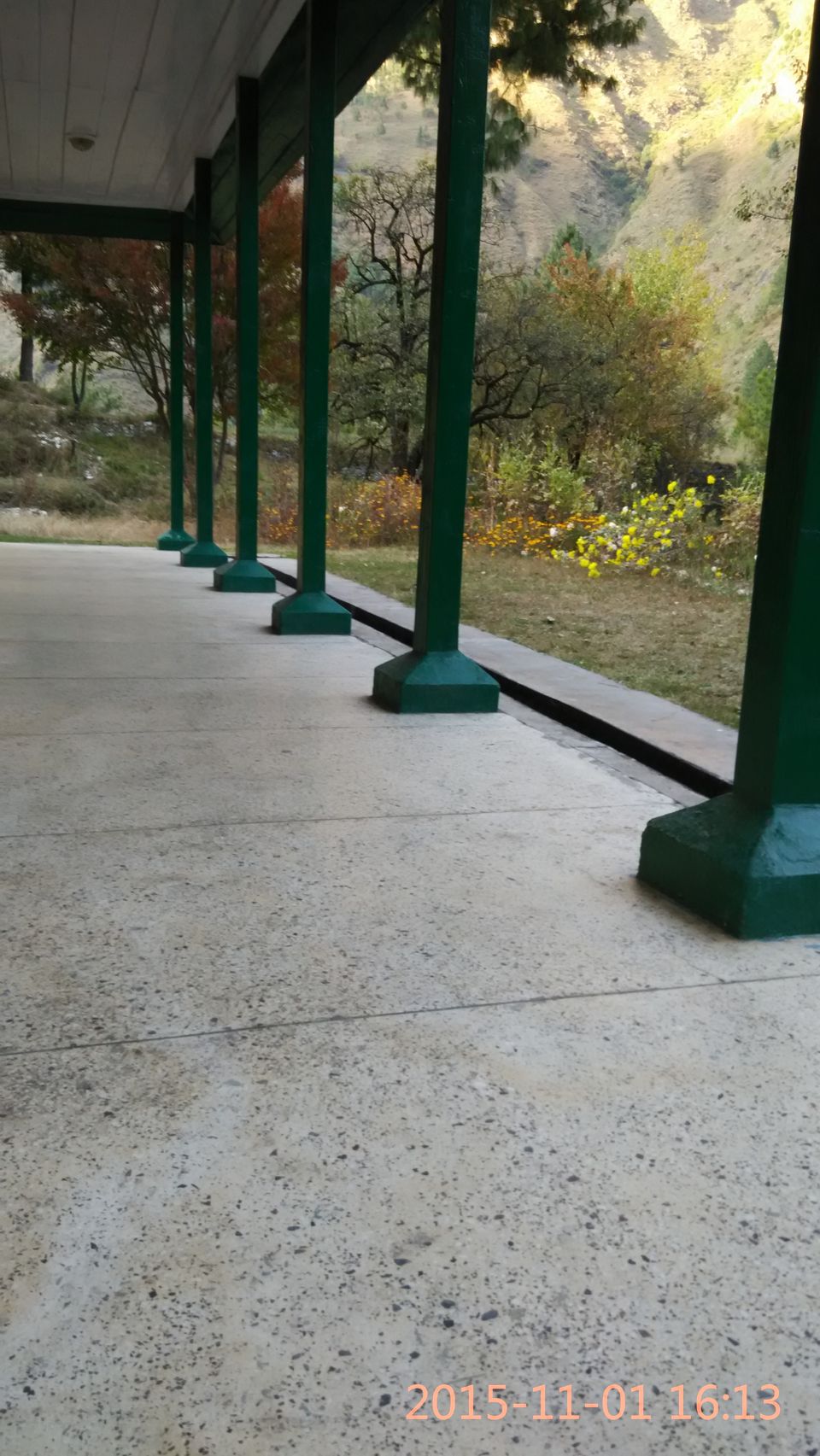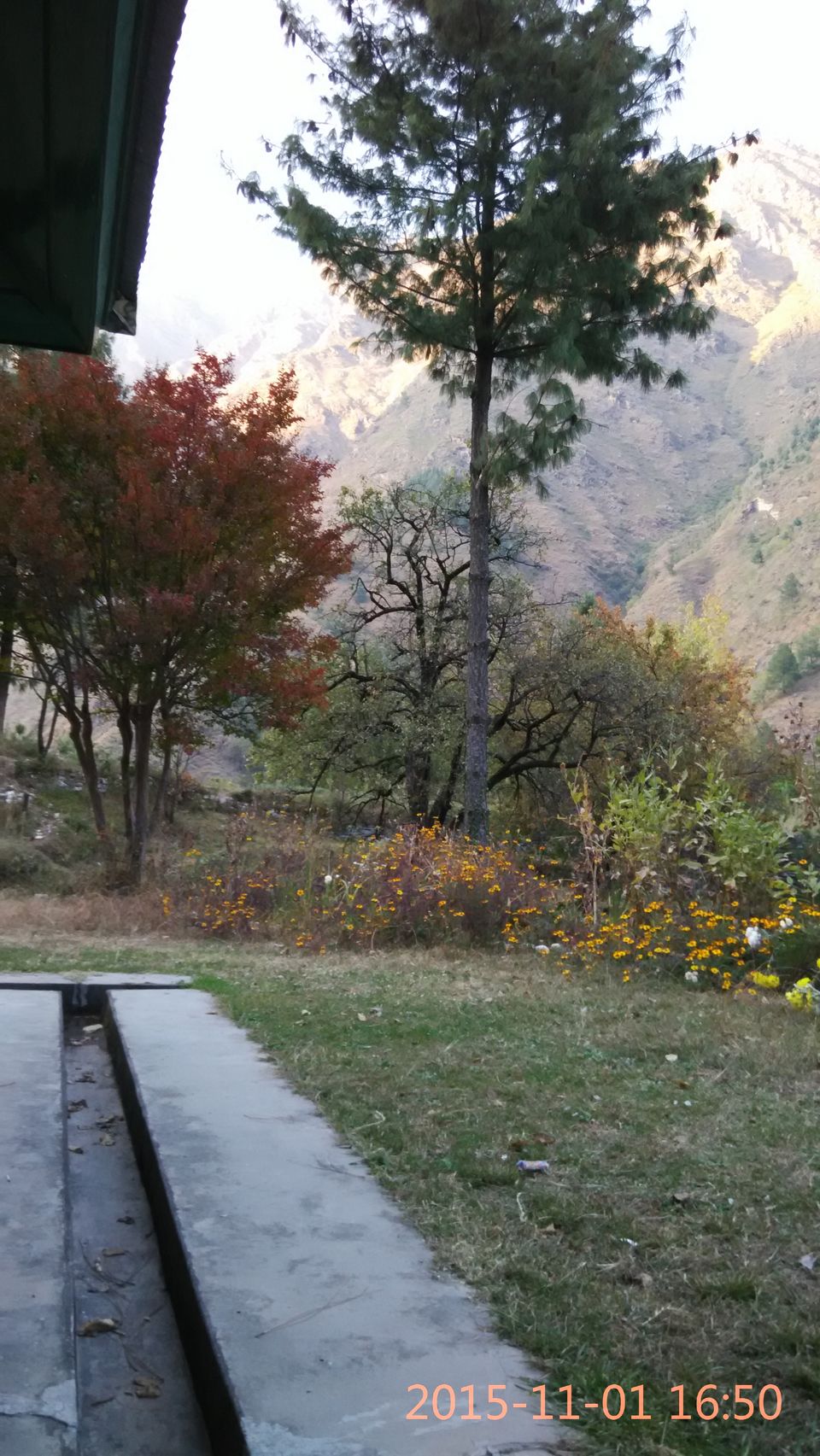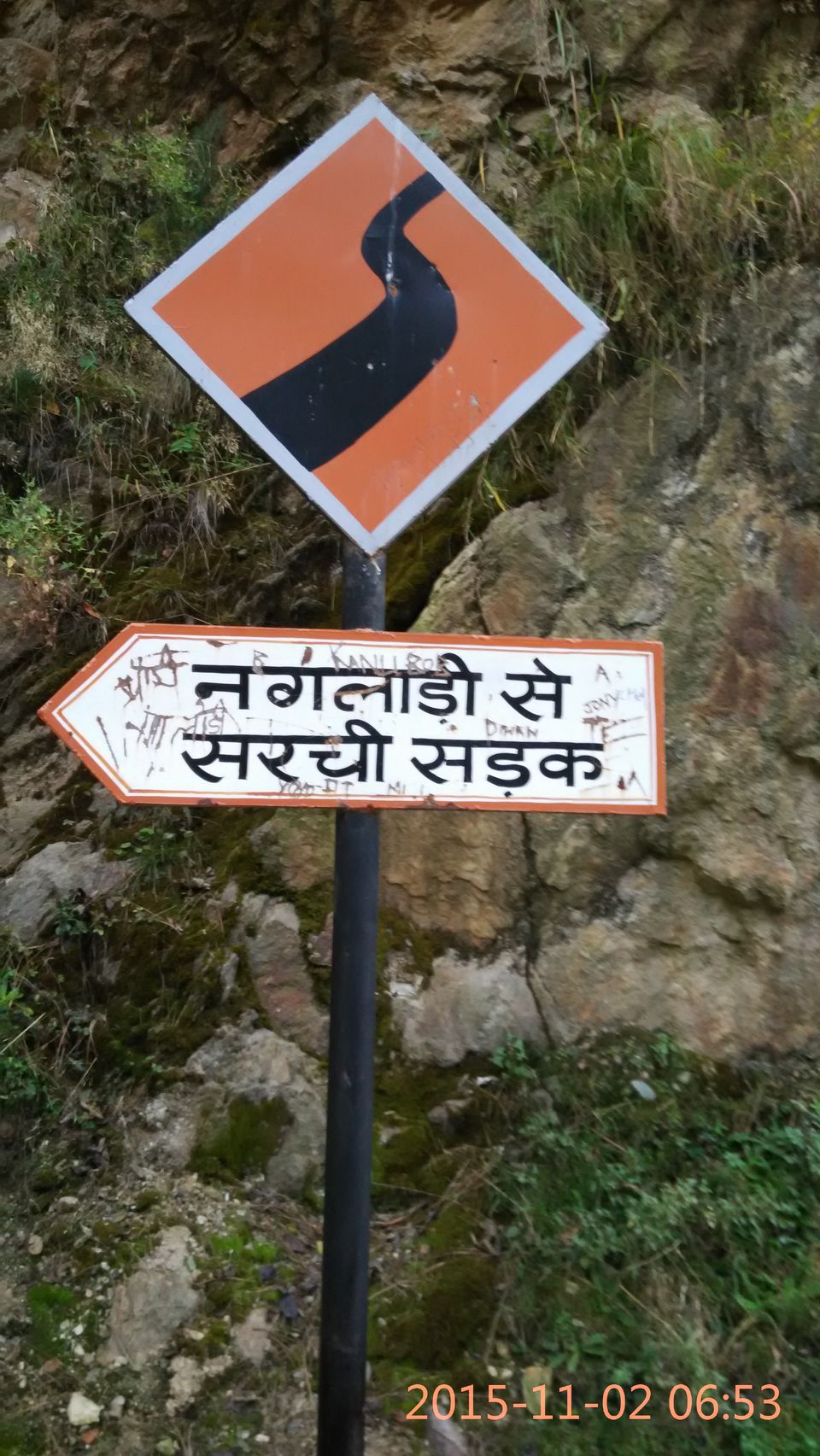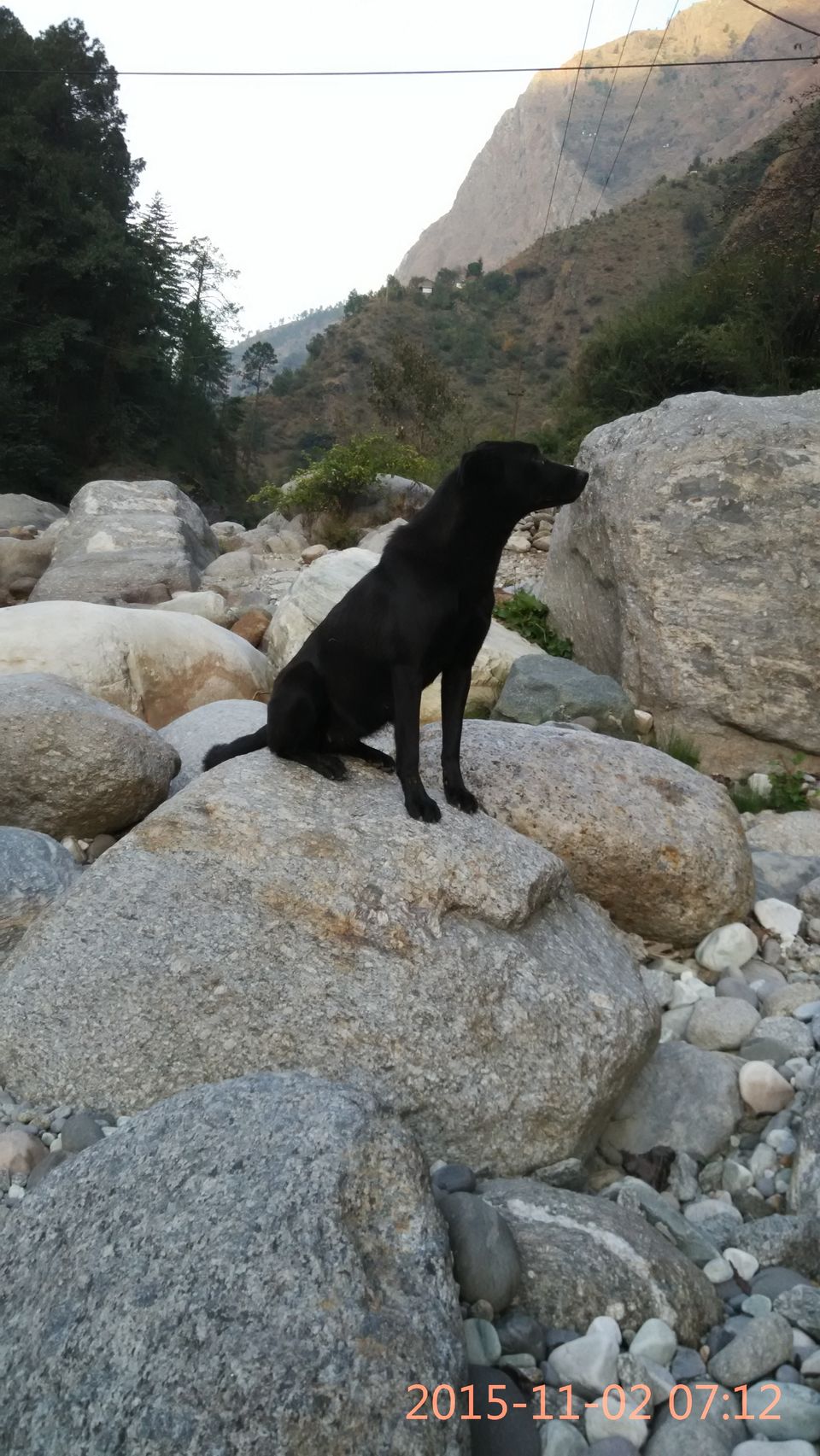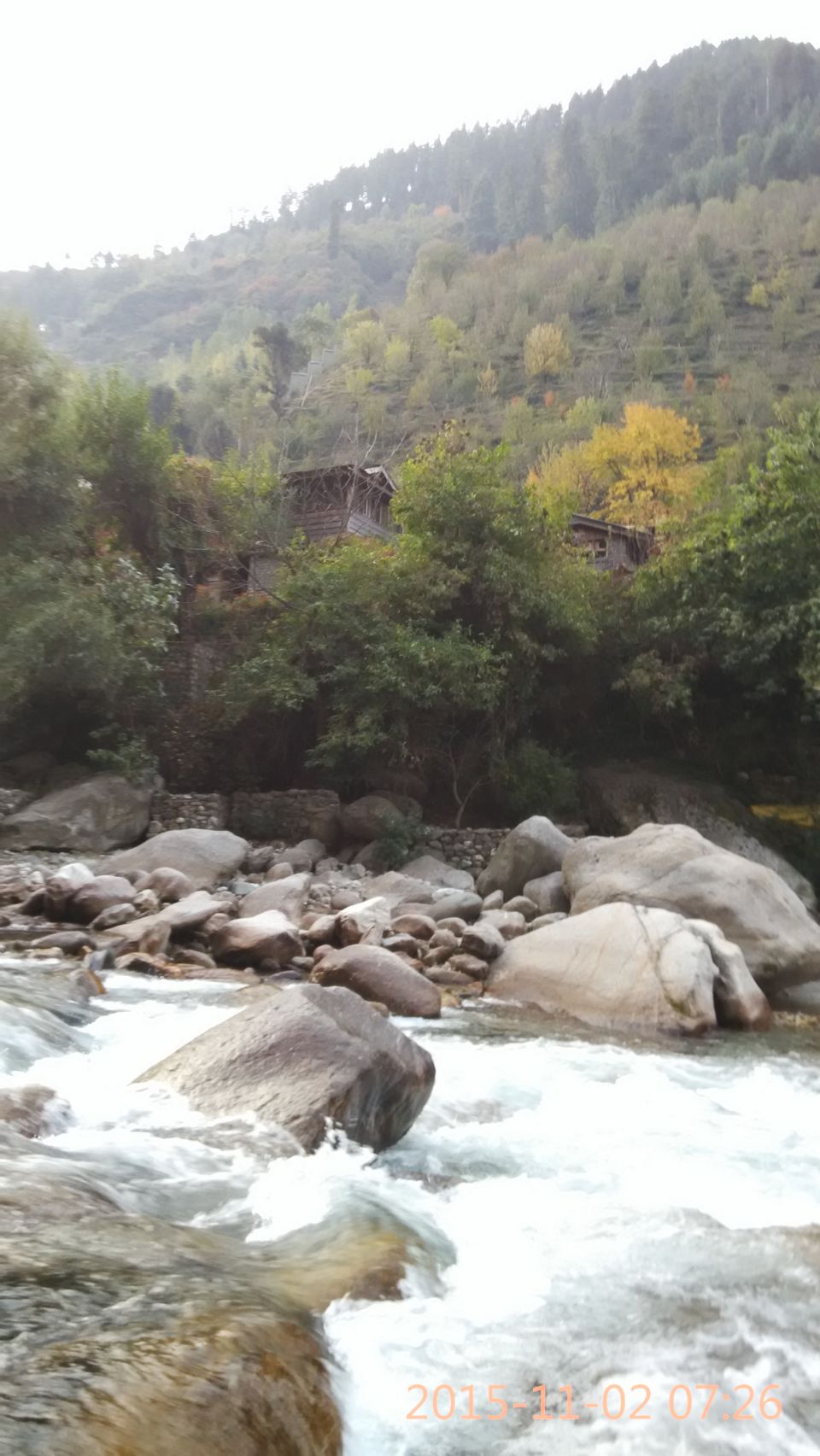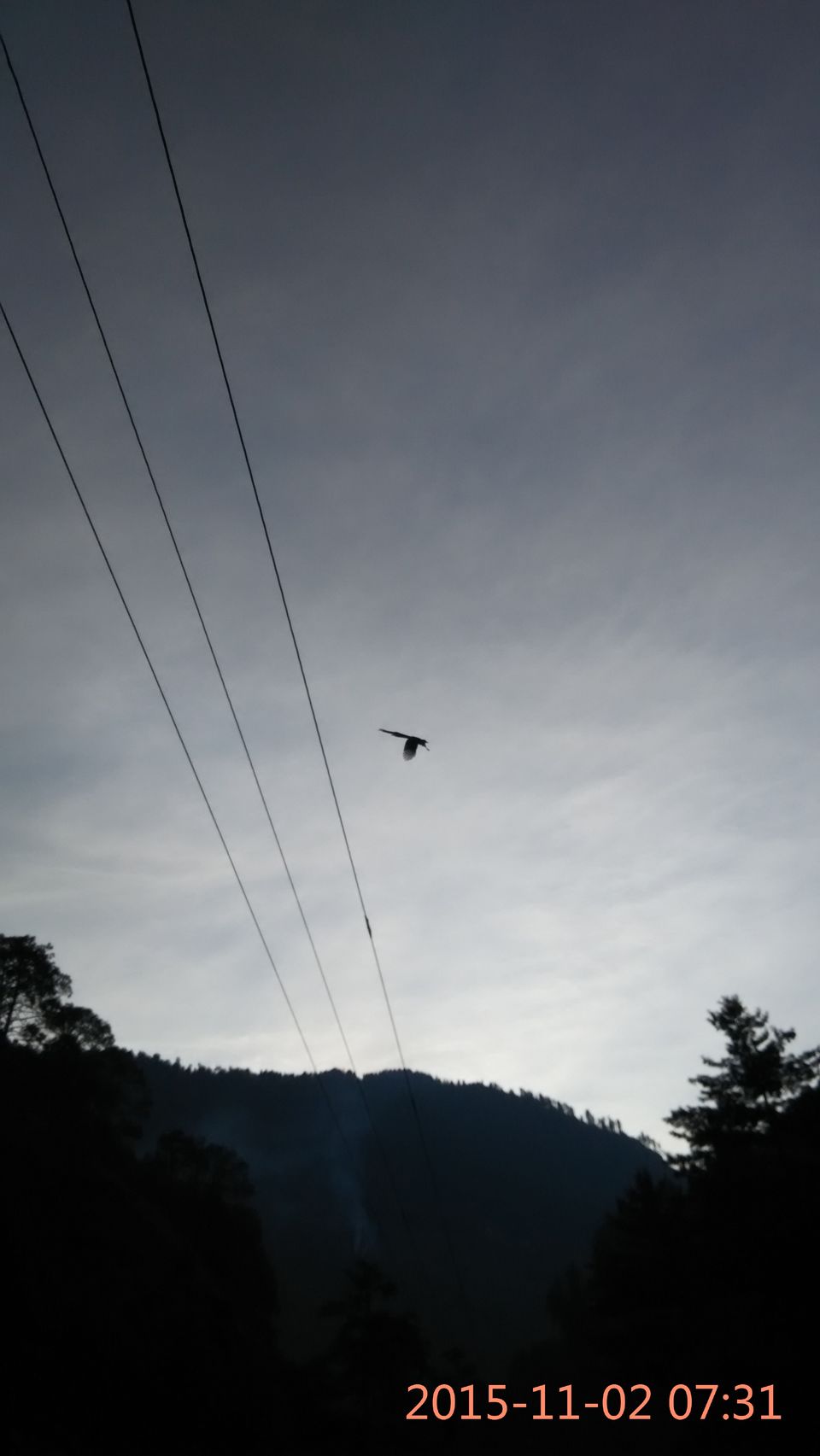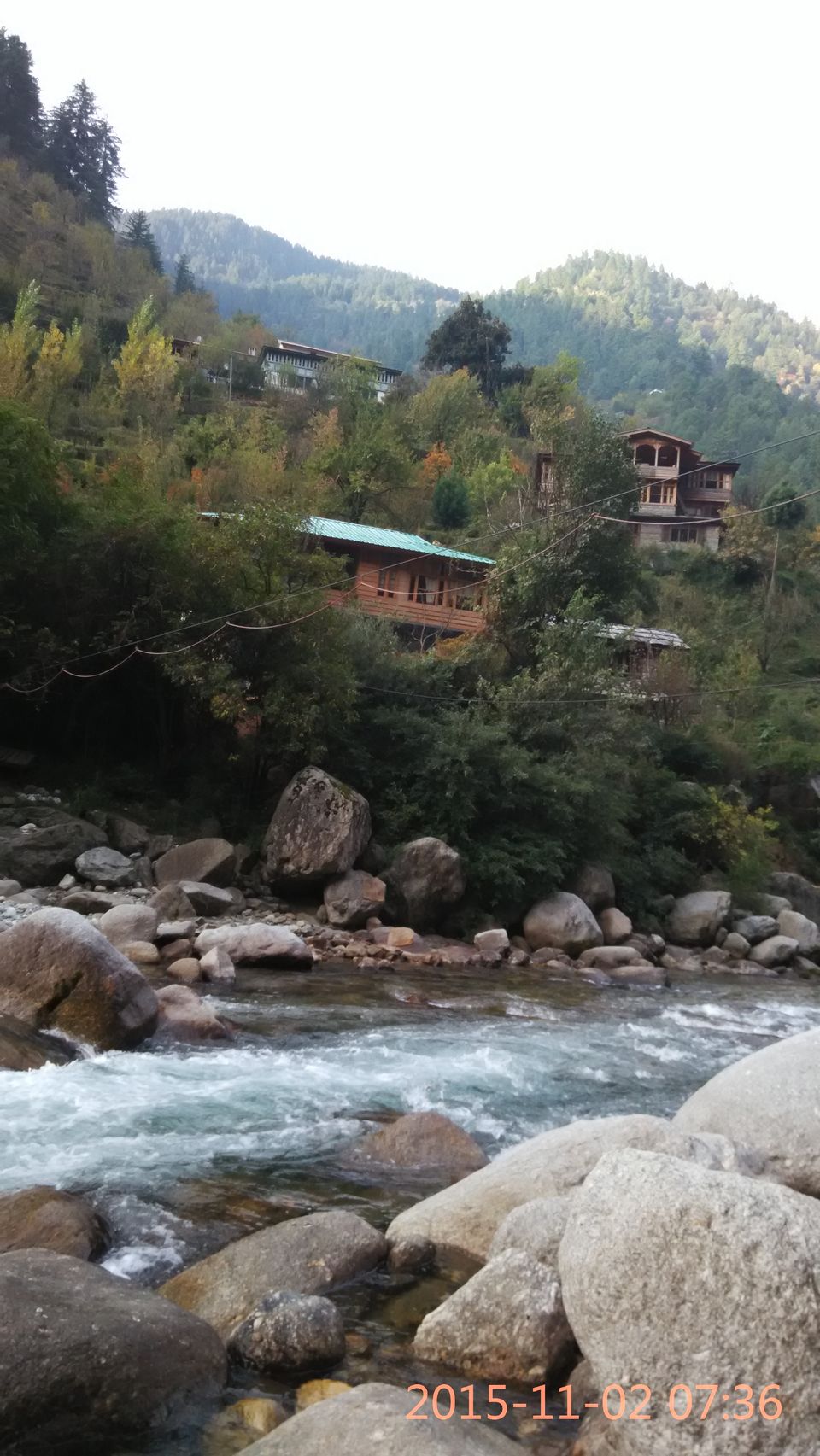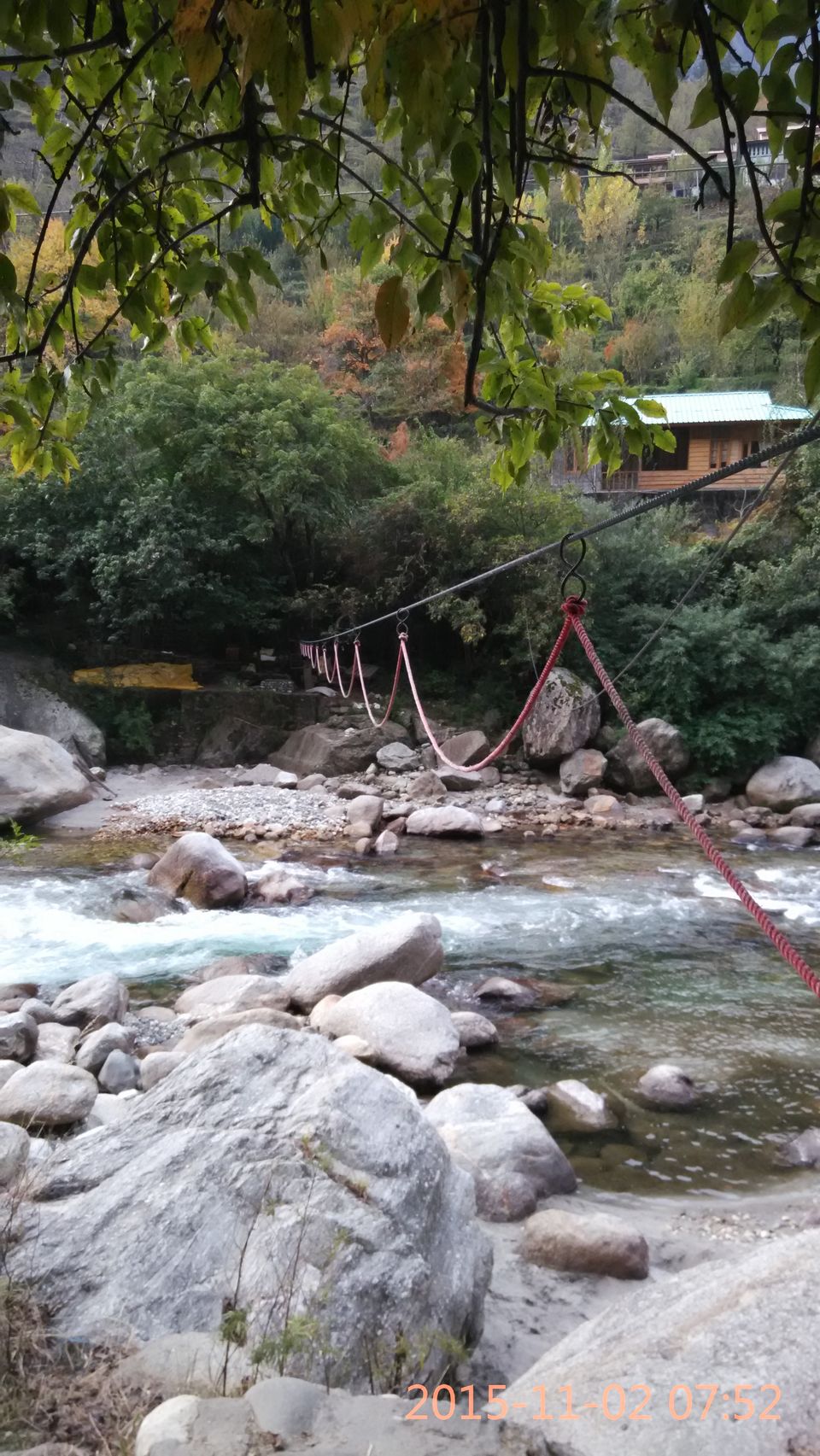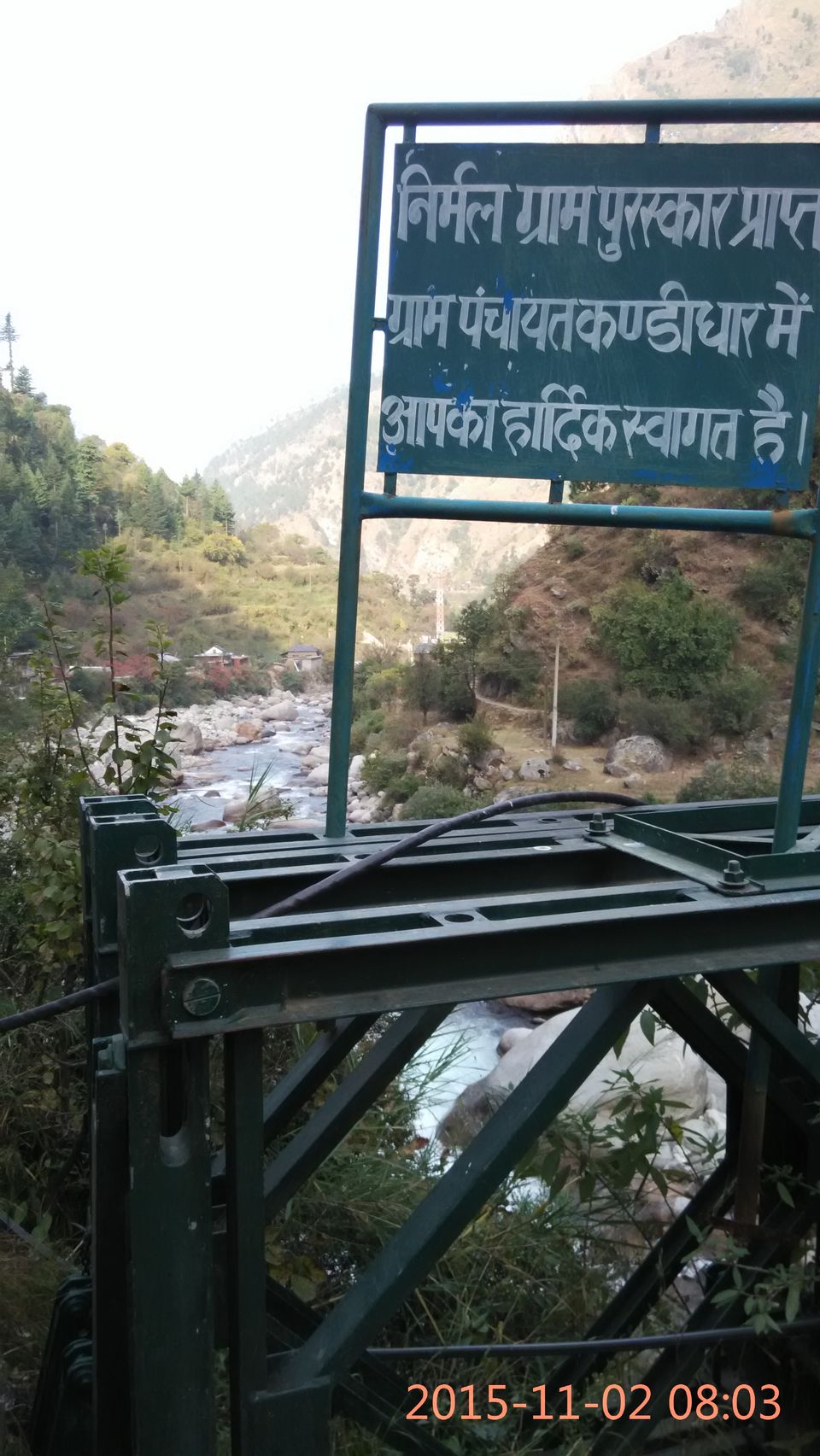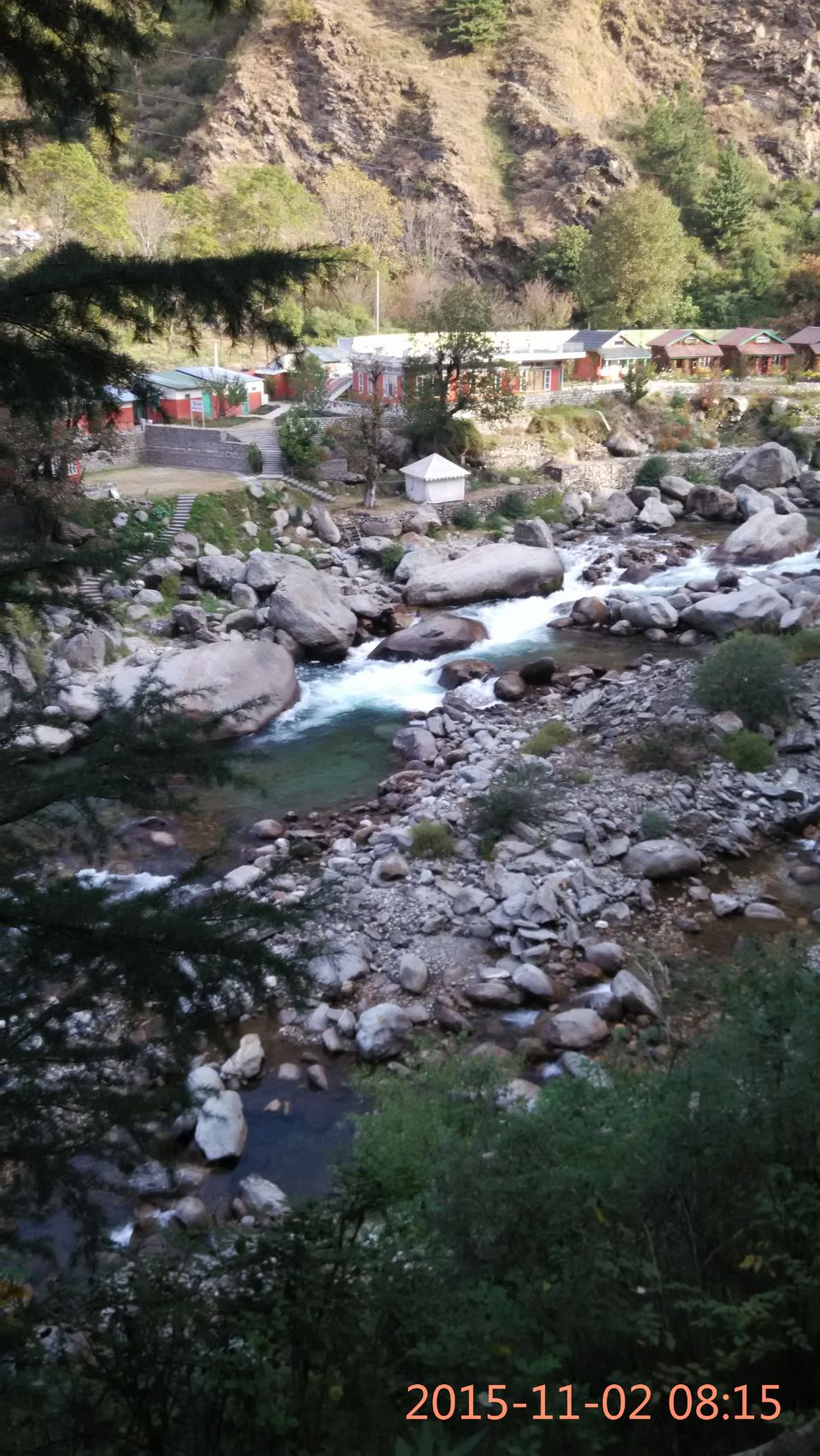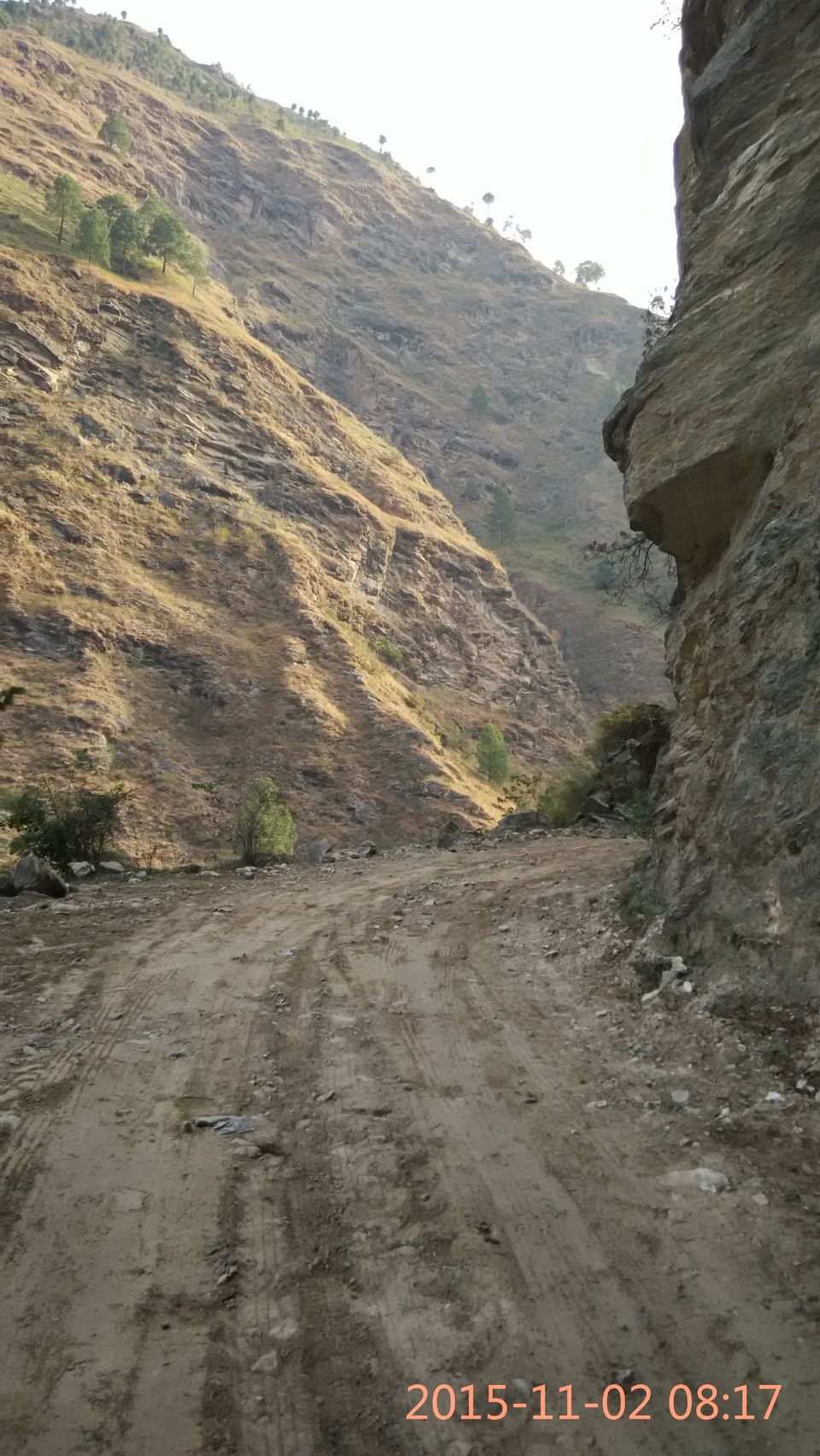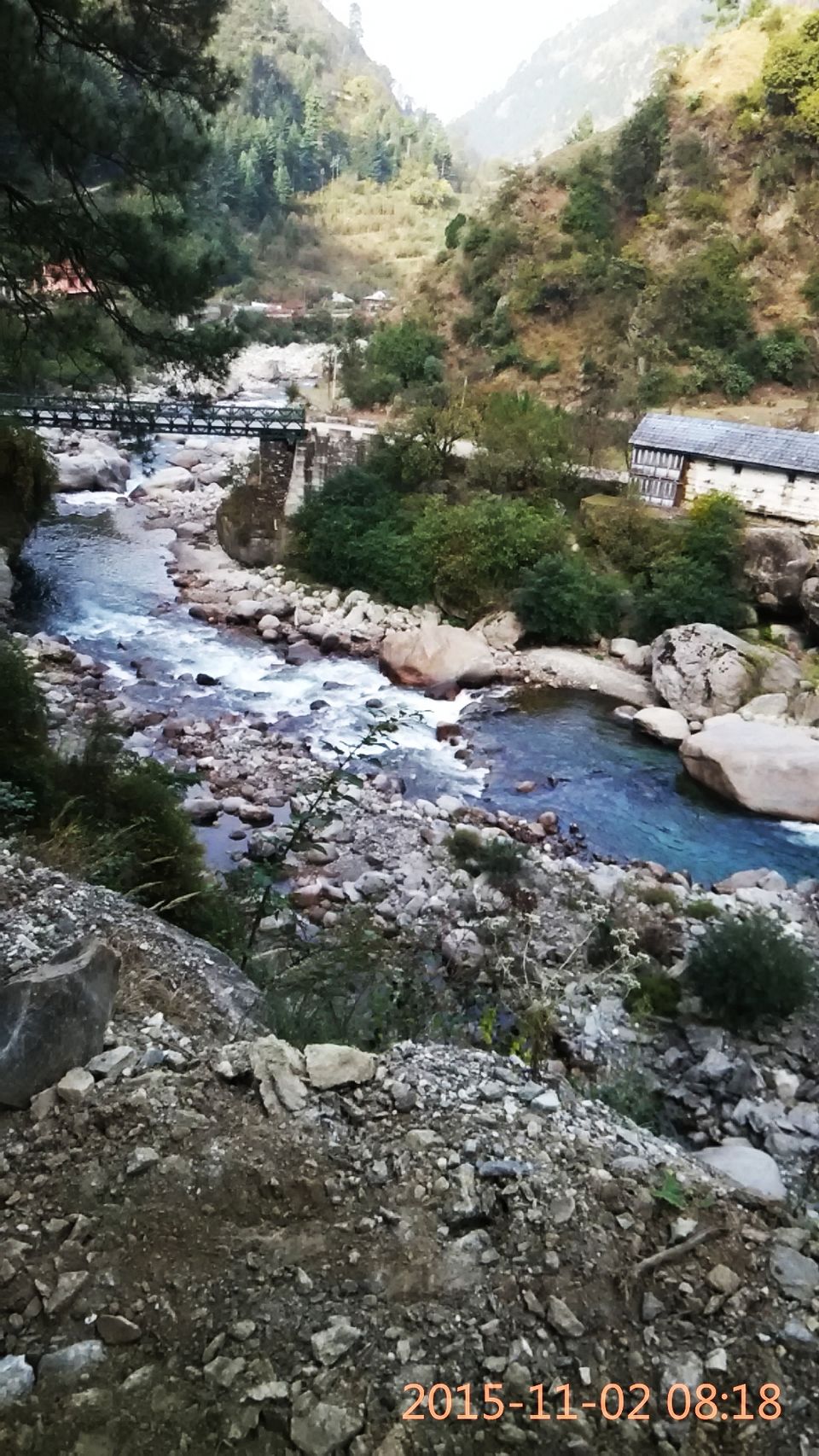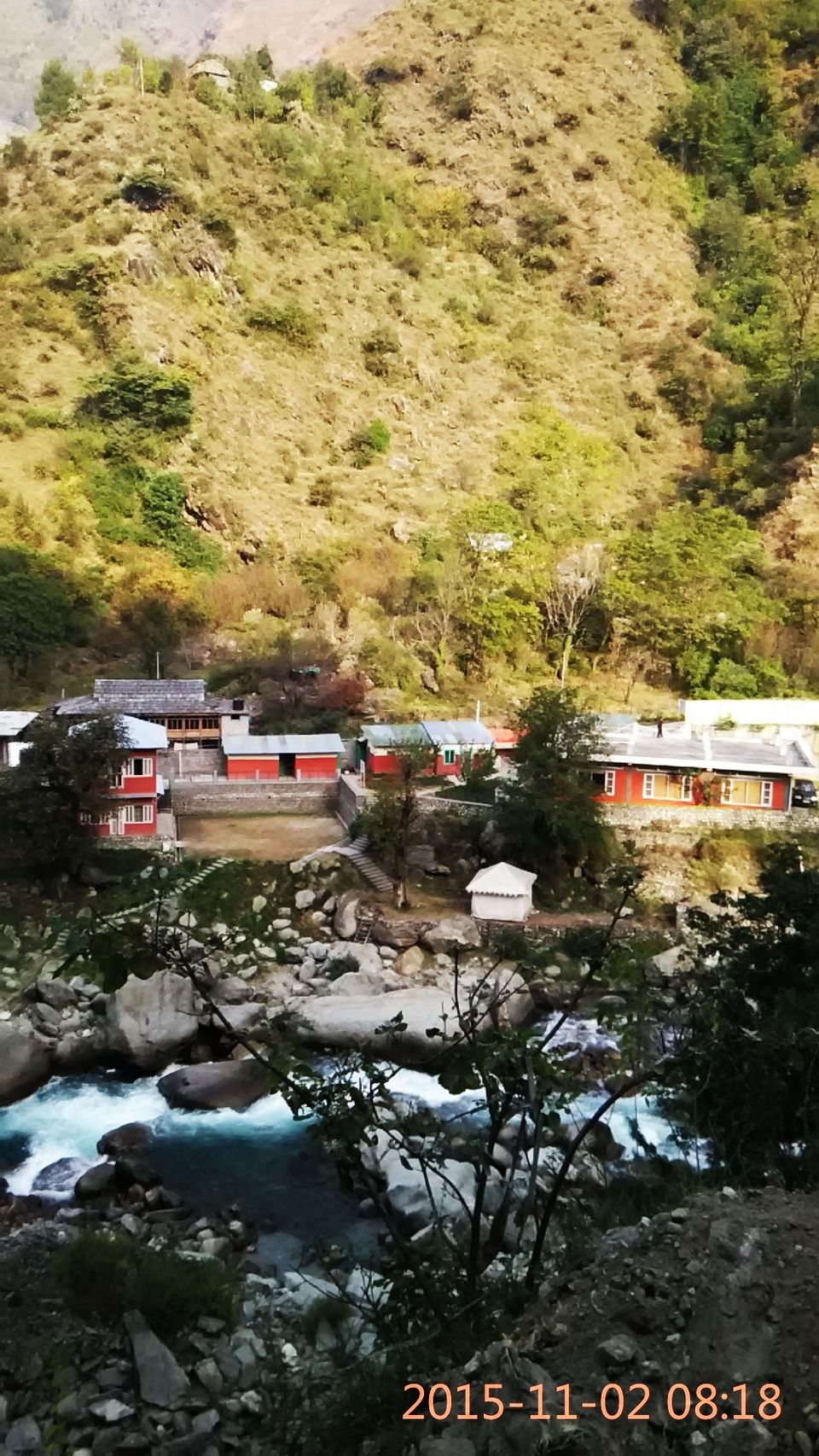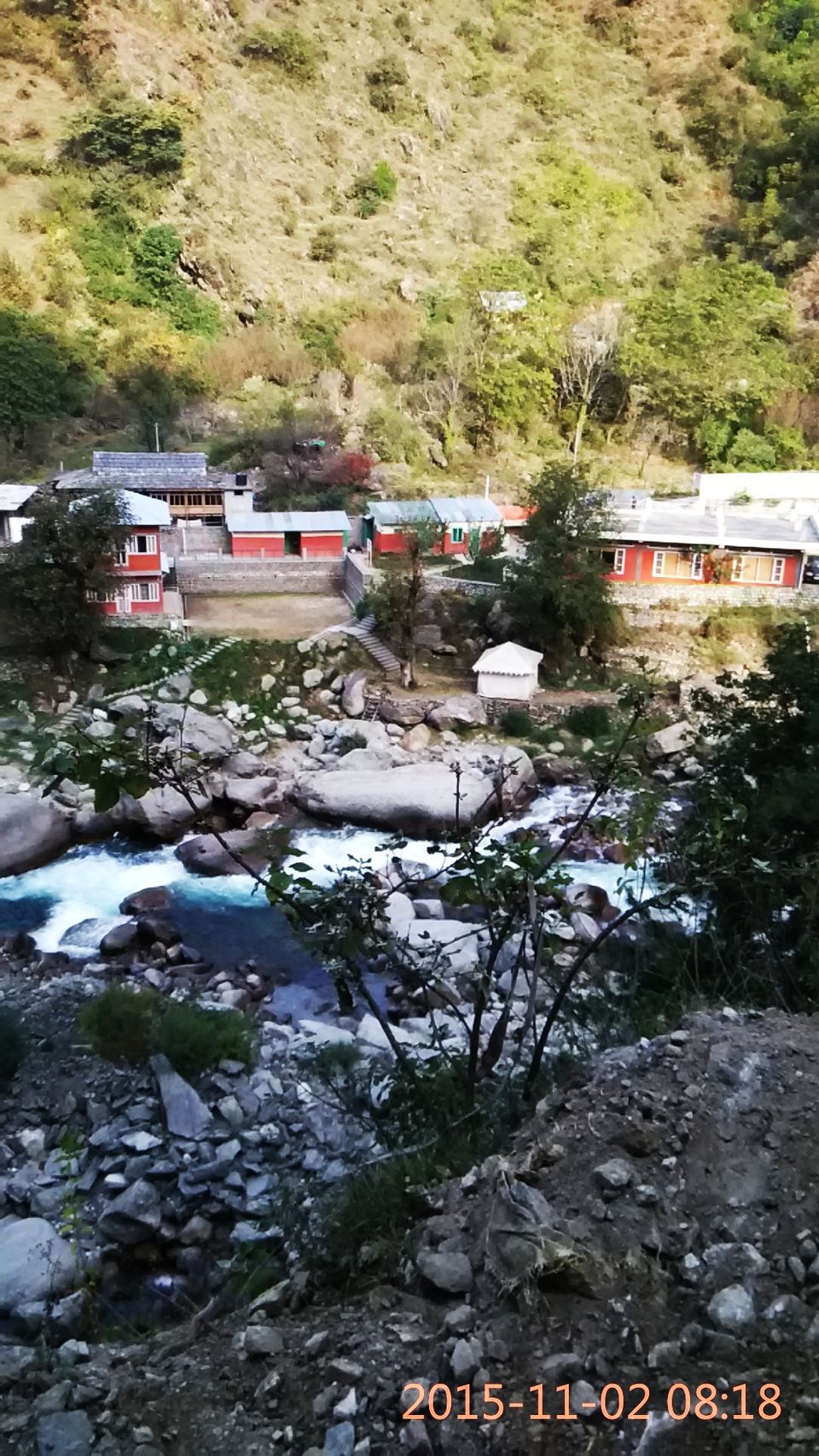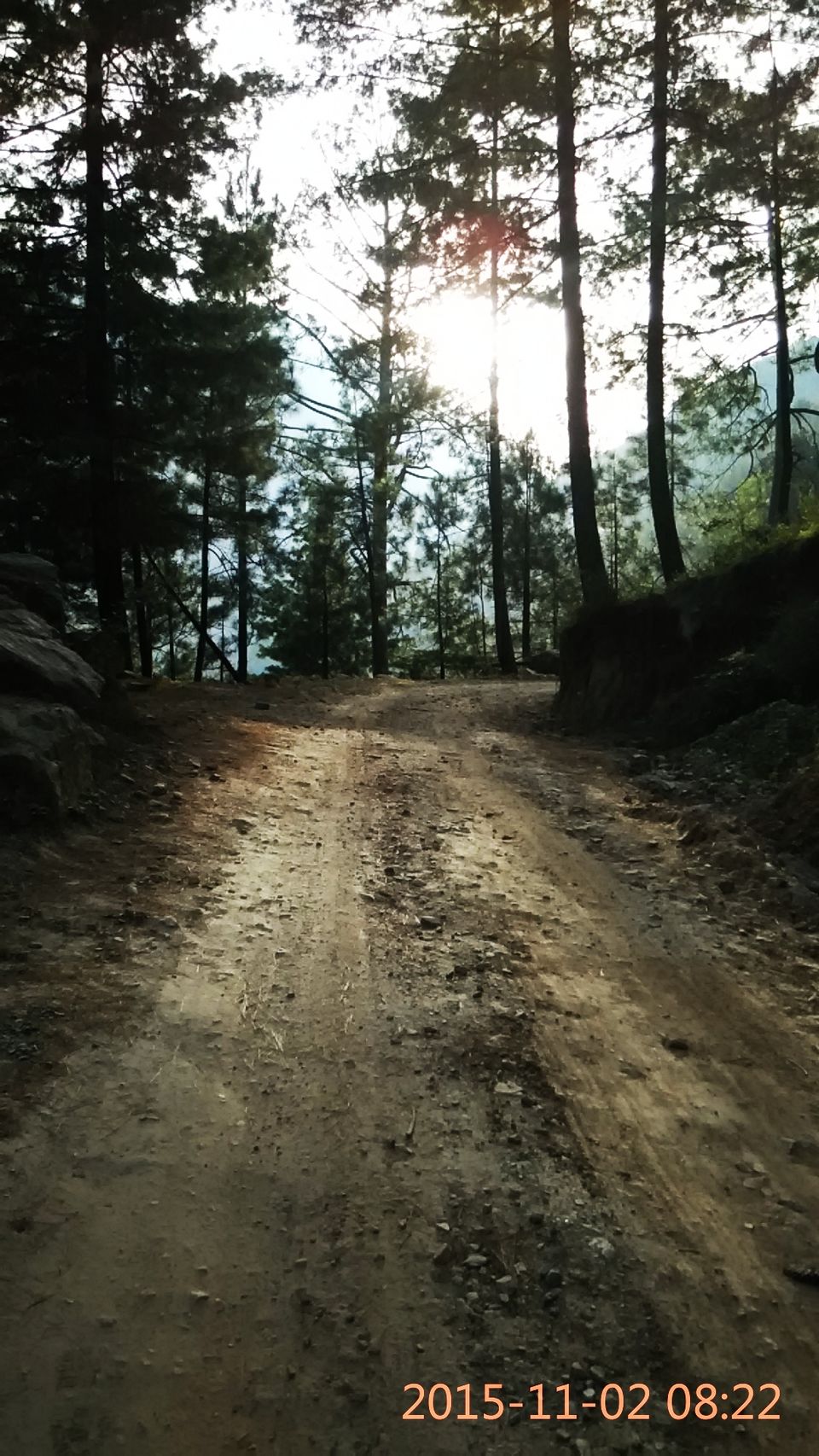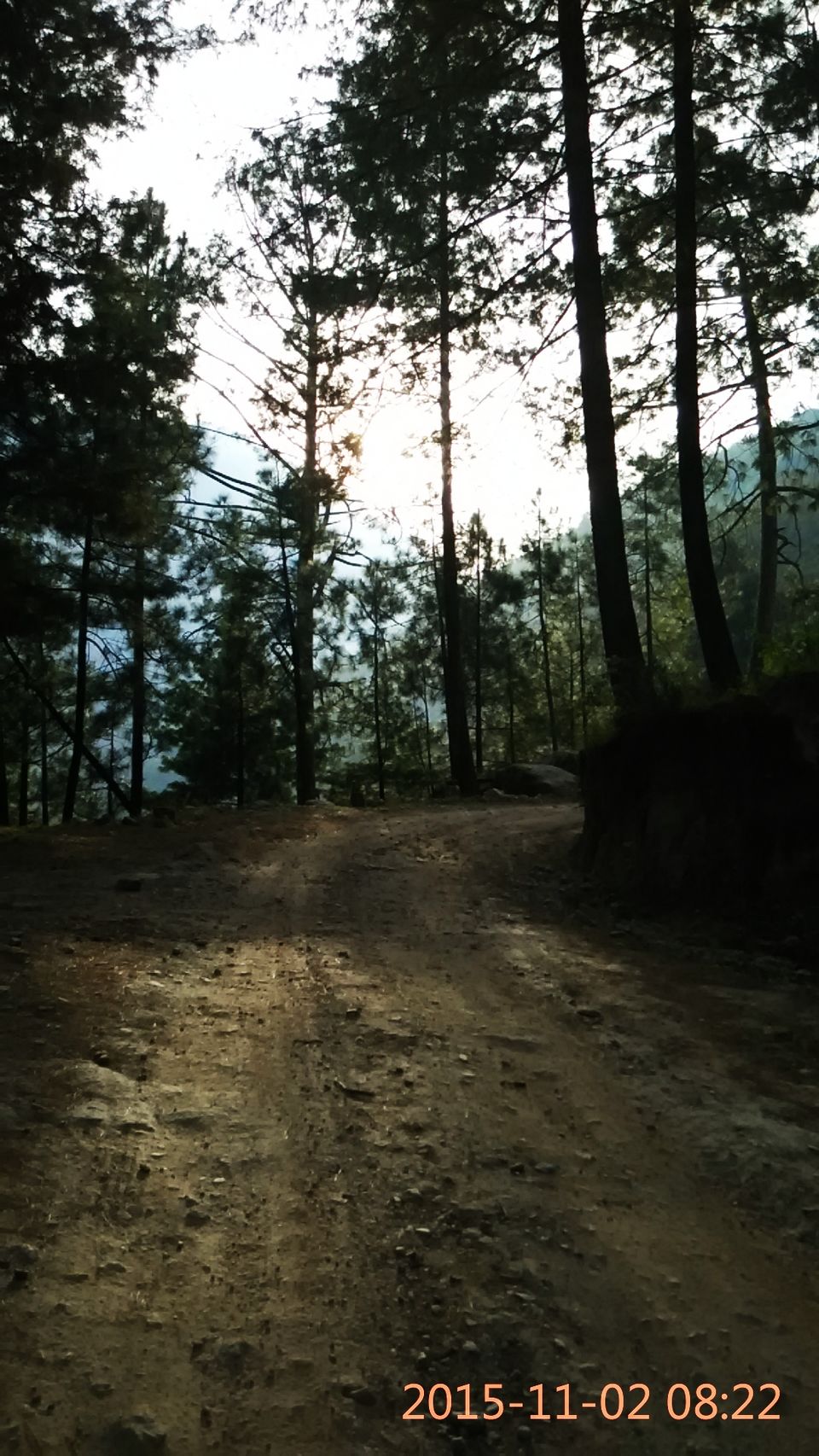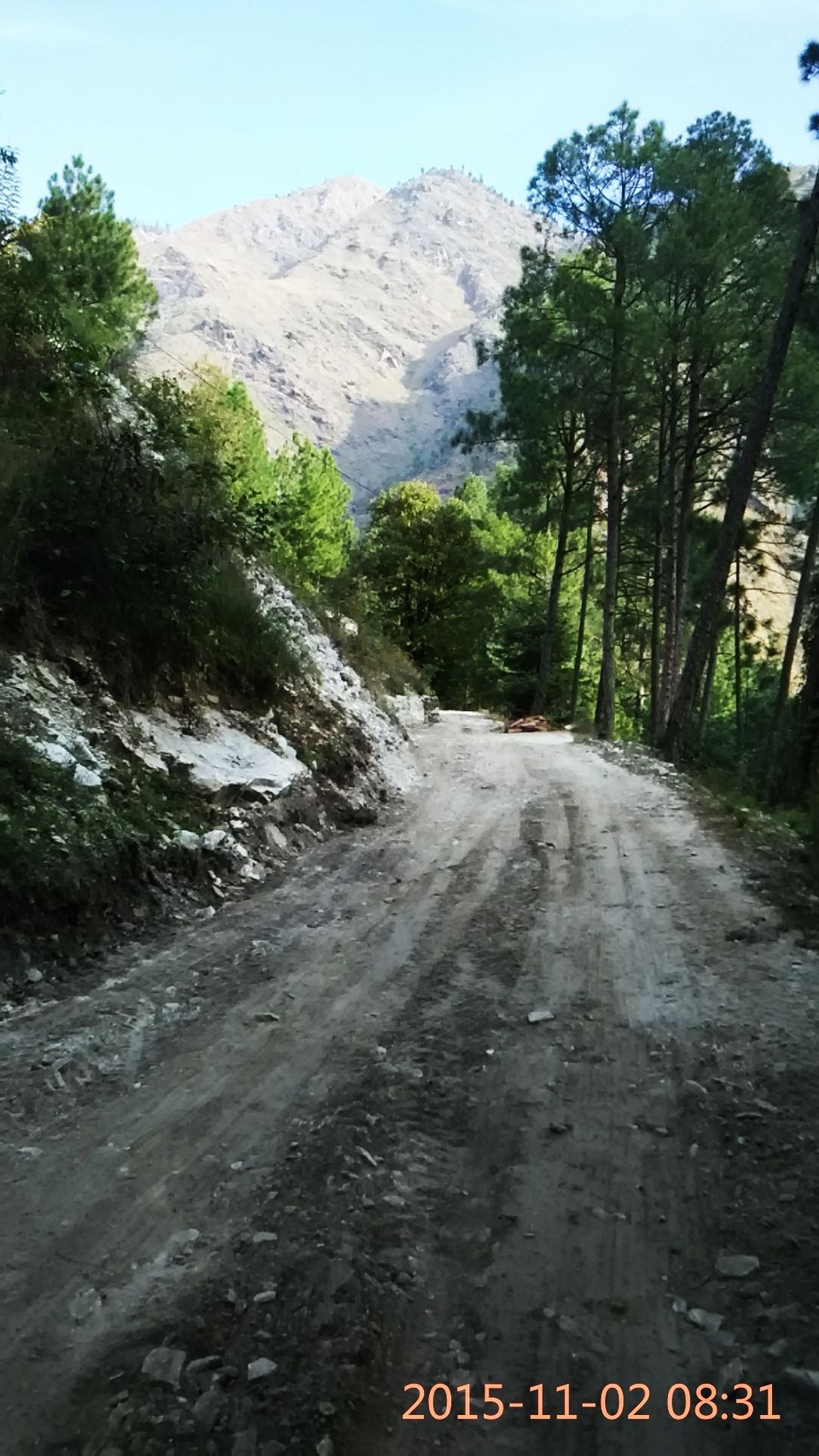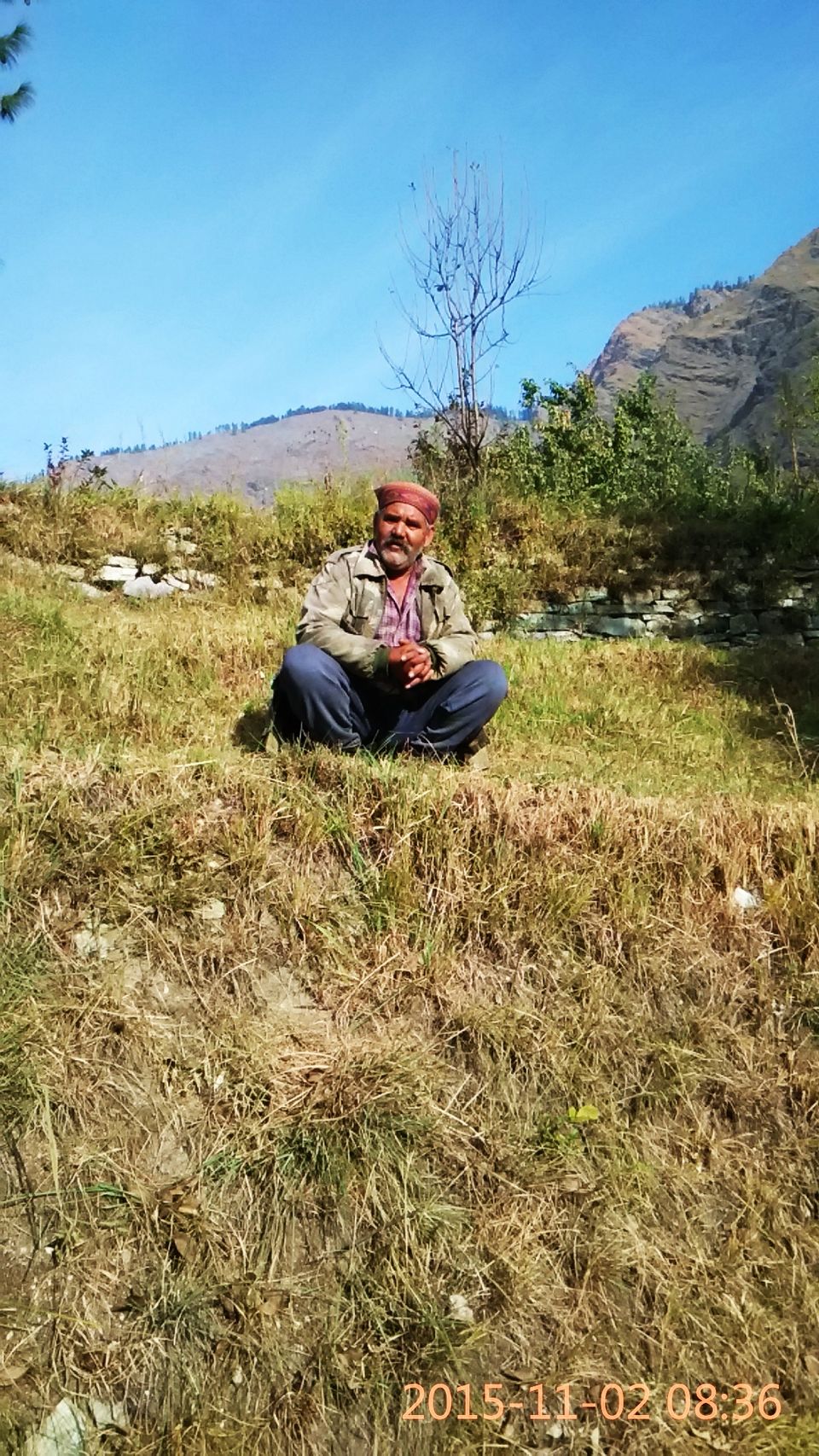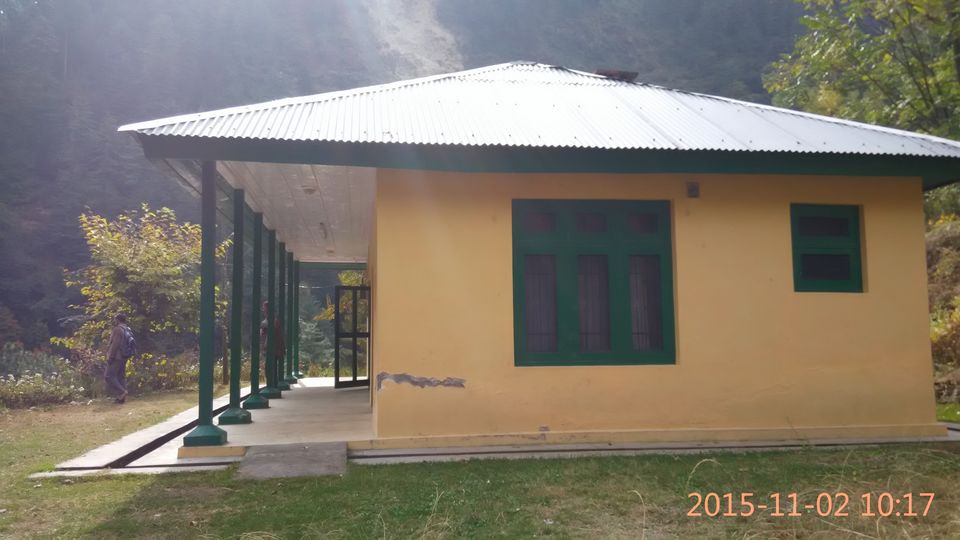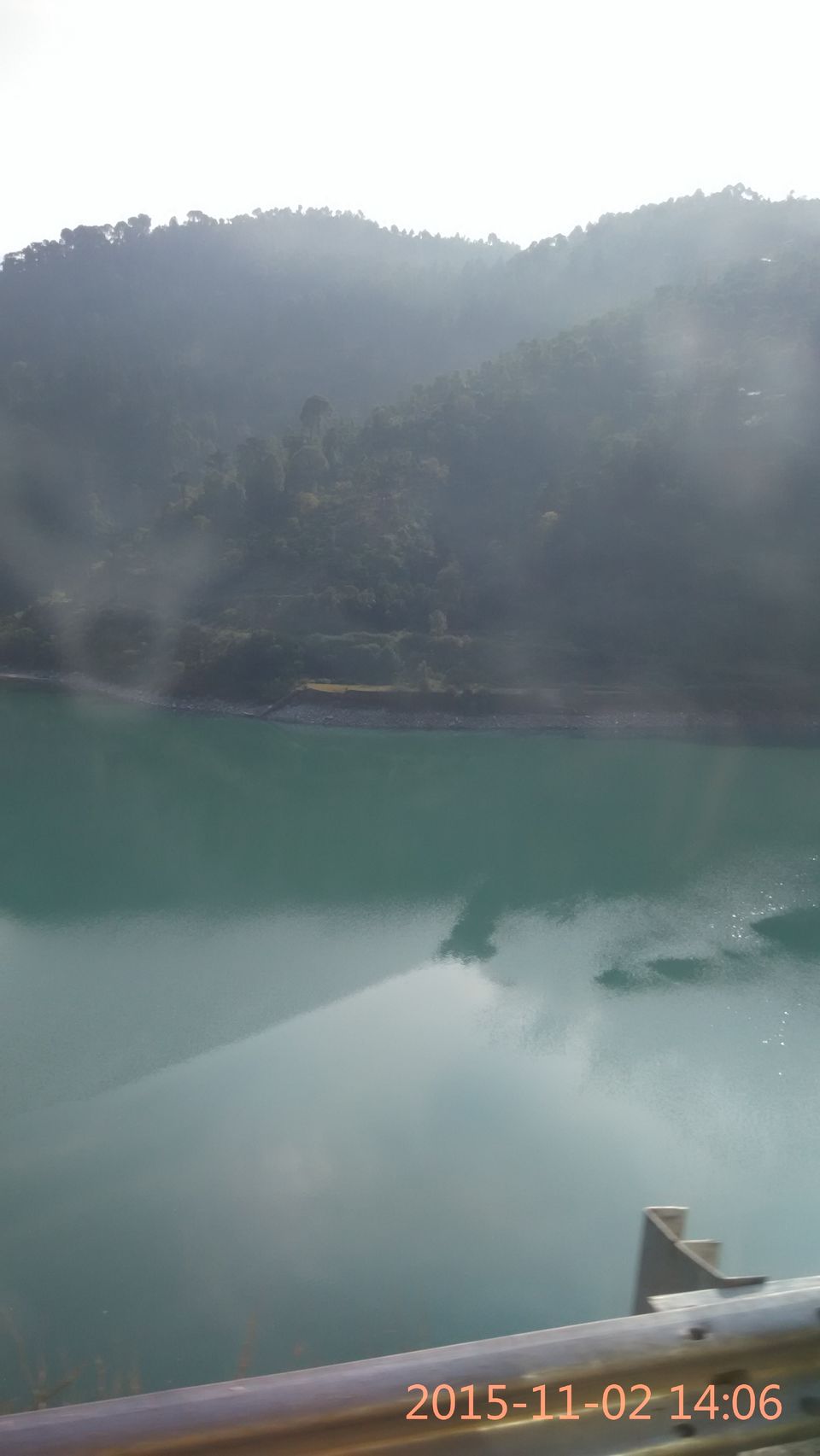 It is a journey to your own self rather than a place when you travel alone. Realisation dooms up on oneself that life is not as lonely as it looks like, but there are a zillion options out there, one has to have the willingness to embrace it. 
There is no need to shell out much of your hard earned money for a trip to Gushaini. All you need to know is few information about local bus timings and a willingness to ask local people about the bus timings. Its as cheap as some 10 rupees to 15 rupees in local buses.
How To Reach: Take any bus to Manali from Kahmere Gate, Delhi. Get down at Aut. Catch another bus to Banjar from Aut. Local buses are available from Banjar to Gushaini.
I had a wish on this day which still reminds me of years of existence on this Planet Earth. It was special to me and all I wanted was to be left alone. 7 days off from newsroom was bliss, but I kept wondering where to go! I wanted to keep moving and never to stop. A craving desire to escape from ghosts of the past.
Gushaini is a beautiful village all decked up with bright greens, yellows and reds. Travelling off season is a treat in itself, especially to a place like Thirthan Valley. The otherwise hustle and bustle of the developing tourist spot was absent. Winters were still far but the chill has begun to creep in. Pleasant days and cold nights. Trout fishing is prohibited during the month of November. So there were no adventurous activities, trekking, trout fishing or any other acrobatics of that sort!
The serpentine path to the Forest Guest House was filled with strange eeriness. A small village boy showed me the way to FRH as it was located above the Thirthan river in a very secluded place. I was surprised at his spontaneous answer when I asked him what he wanted to be when he grew up. "Mujhe Army join karna hai"! Young lads vying to give up their lives for the country, he even had few army stories from his uncle to recite for me.
The silence here is deafening. Even the cool breeze dare not to disturb a single multi coloured leaf in trees. The chilling breeze gave me silent goose bumps. I dared not to think of my existence. There is nothing more exciting than a morning walk to the Thirthan River at six, with the music of chirping crickets and a soothing cool breeze. Across the river, I could see the famous Raju's Guest House. Raju's dogs came running to the other side of the river marking their protest at my foreign presence. Cute little feathered birds chirped away to glory as they plucked seeds and fruits from surrounding trees.
The sparkling thirthan river! The ever flowing river was crystal clear that I could count the pebbles deep underwater. The river had no secrets. All you need is the willingness to peep through and the realisation dooms upon you that it is only the clarity which matters and the rest will flow in. The all powerful, mighty river but at the same time calm and overpowering. May be if there is a rebirth I wouldn't mind being born as a river...
A House that holds 100 years' secrets: Ballu Home Stay
How to Reach: Take any bus to Dharamshala from Mandi and get down in Sheila Chowk. Then take a cab straight to the Ballu Homestay.
Things fall apart in an unplanned trip but there is always a way out. You just need to look around.
When I boarded a local bus to Mandi from Aut I barely had any idea that I will be stuck for the day. As per the Google God's knowledge it is only 3 to 4 hours drive from Mandi to Dharamsala. I added an hour more from my part. But to my shock there were no buses available until 4 pm and its scheduled arrival at Dharamsala was around half past nine. I had no other option but to stay overnight in Dharamsala but the million dollar question was "Where!" I did not want to be holed up inside four walls of a hotel room. The FRH was full because there was some athletic meet going on.
Then I stumbled up on the Ballu Home Stay as I was browsing through options for a Home Stay. Not wasting time I called in the number given in the website. No luck! Nobody answered the call! At times its hard not to believe that there is something called destiny and the life has all been scripted and we are just mere players. So the owner of the Ballu Home Stay called me back in few minutes. Krishna Prasad, who calls himself Kaypee. Bingo! So they did have rooms and I finally got a place to stay. 
I reached Ballu at 10 pm. I couldn't figure out much about the house as it was pitch black at night. It was a simple old fashioned mud house with thick walls; when I say thick, imagine at least 4 times the thickness of normal concrete walls that we generally find. A traditional brass oil lamp was hung in front of the house but I could see that it has not been lit up since a long time. Still the tarnished blackened oil lamp took me down the memory lane, being born in a land of folk tales draped in Hindu mythology and tradition. Kaypee's two cute dogies lingered around coming into terms with a new stranger in their territory.
There are no beds in Ballu, but a thick mattress on the muddy floor with blankets. Everything there had an old fashioned elegance. I was delighted to see the antique push button switches all over the house, a piece of antiquity that I have seen only in my dad's ancestral home. I played around with that tiny little piece of wonder and all my childhood memories rushed back when I used to do the same at my granny's place. I slept peacefully for the day planing to leave at the earliest next day.
I woke up early in the morning to the pristine music of the river. For me it was like a mini Kerala; lushful greens, a river and a traditional house far away from the maddening crowd. Fresh potties welcome you to the river. For villagers in Sheila Chowk PM's 'Har Ghar Shauchalaya' was still a distant dream. I could see embarrassed young guys and girls chuckling away as I encroached their space early in the morning. A little girl was fascinated by the fact that I came from Delhi to stay in a mud hut in their village. She said they never got any grants from the government for constructing toilets at their houses. She sat with me for some time on the rock simply gazing the river. She left reluctantly saying she had to get ready for school but promising to meet me later in the evening.
It was a lazy day. I decided to stay back for one more night at Ballu. I didn't feel like leaving that double storyed mud house which holds over a hundred years' secrets. One of the two houses in Dharamsala that survived the devastating earthquake in Kangra valley in 1905. According to Wikipedia it was a powerful quake which marked 7.8 magnitude in the Richter scale. Over 20,000 people were killed and almost all the buildings were destroyed. The walls seemed eager to narrate a zillion stories; only if the walls could speak apart from making strange contours. It had the hand prints of so many lives. A small window in the balcony opened up to the river. It was an open house with no main doors, front doors or back doors. Only the rooms had proper doors which one could latch. Still I slept peacefully at night in that house with no locks. The House also has a pooja room, which was lockedup. Kaypee told me that it is a restricted place and only men from the family are allowed. My desire to embrace the unknown gods and goddesses in that room never came true. I loitered in the verandah ruminating my childhood days back at my ancestral place. 
I had an itching desire to light the brass lamp which was hung right in front of my room. Pet dogs Kurumbi and Leela were loitering around watching out for strangers. Kaypee was making breakfast in his open kitchen. He had a wonderful collection of books. I could stay in that house doing nothing but devouring all those classics sitting on the banks of river in the day and counting starts at night.
- to be continued