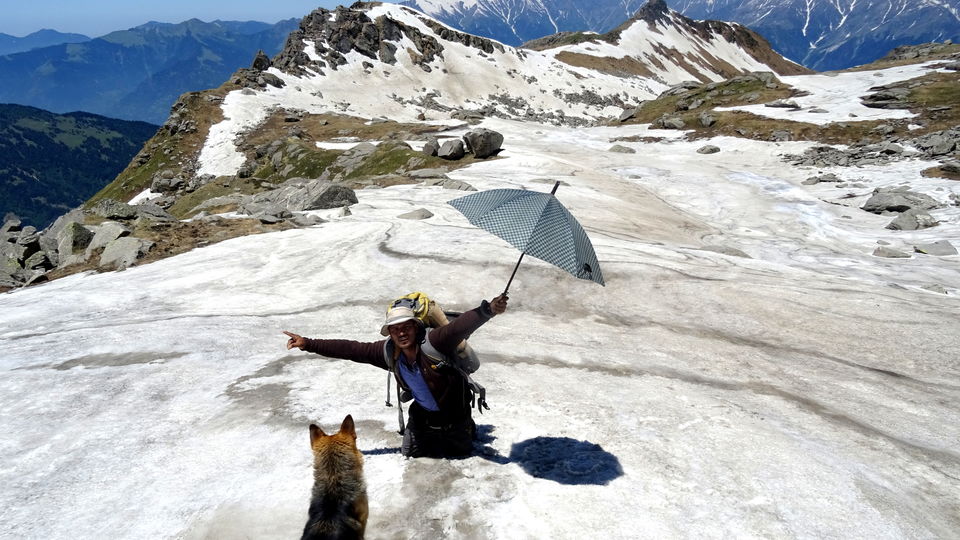 Two Men, Two Umbrellas & One German Shepherd on the parikrama of Jodo
Once a year, on the auspicious day of Jeth ke 20 (June the 2nd), the villagers of Hallan take the pilgrimage towards Jodo. It is believed that on this day, the herbs of the sacred peak are at its potent best.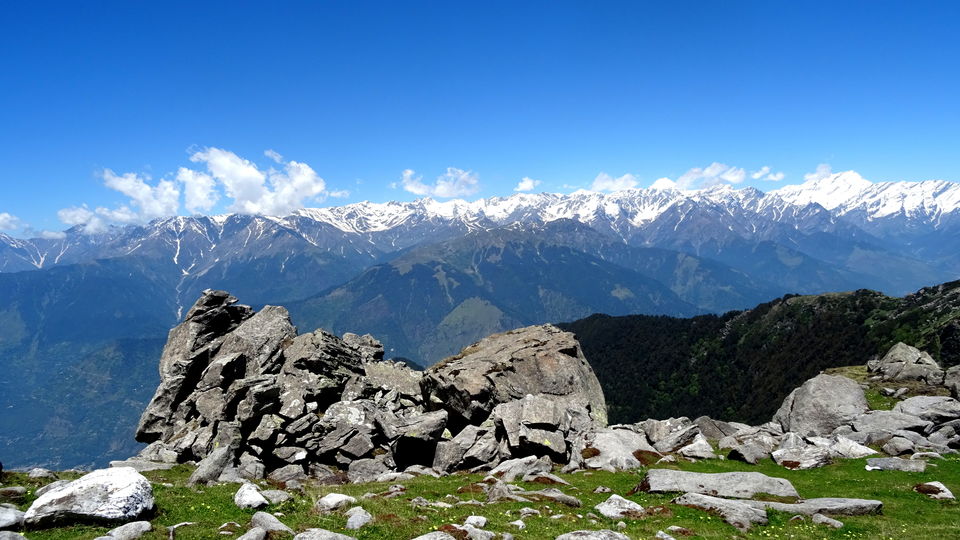 The villagers climb towards the secluded reaches to take the holy bath. It is a trek for the strong willed and the tough knees. With our lead mountaineer at the helm, we took this opportunity to explore this uncharted territory.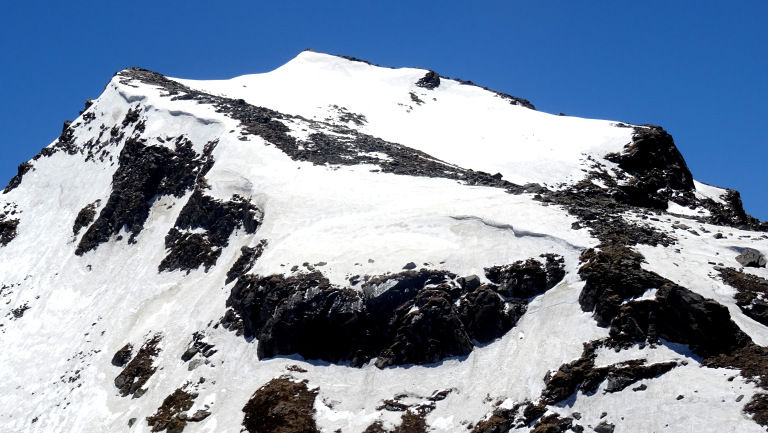 Jodo overlooks Chaderkhani, the famed pass. The foreboding twin crown of the peak commands unwavering reverence. The parikrama of Jodo is our ode to its splendor and beauty.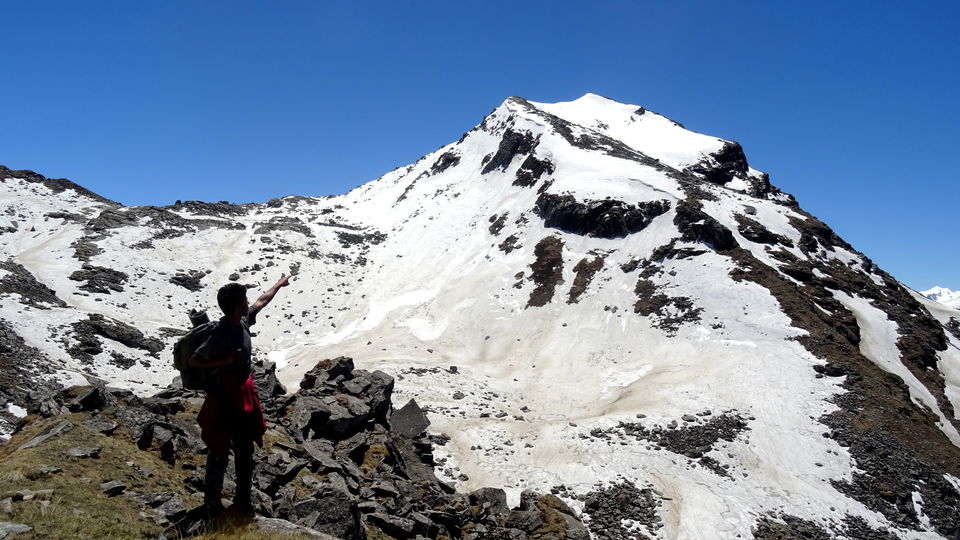 The trek begins at Valtha village (8340 ft) at 6:30 Am. With Tyson (the seeker dog) as company, Amarnath and Bittu step ahead. Soon enough they reach Sethu Pathar at Hallan. After half an hour more, they witness the first signs of ice. A kilometer long stream under the ice at Chowki Gaur (10060 ft) becomes their next path.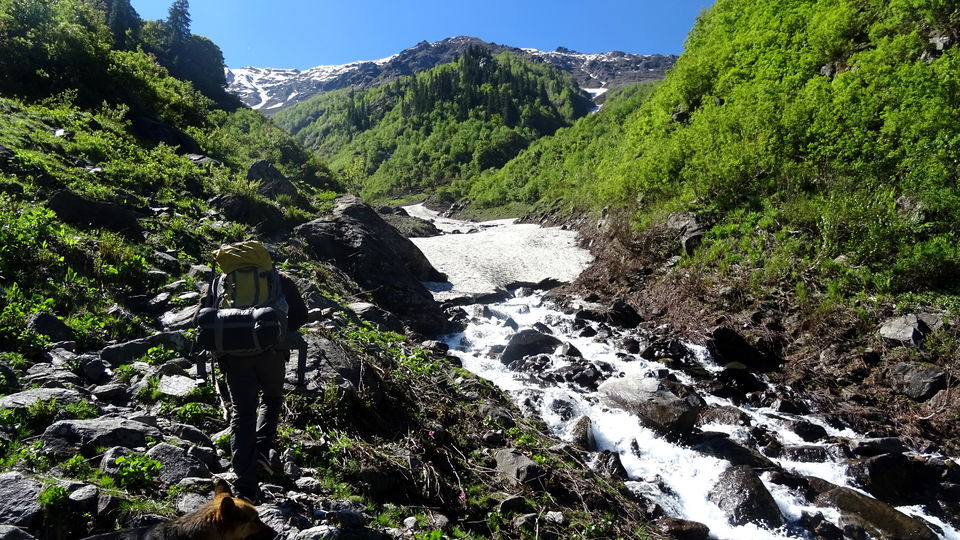 At 10 Am, they reach Ruwari (11620 ft). Wayward rocks feigning to be nature's broken wall lead them to the green meadows of Parkuni 1 (12360 ft).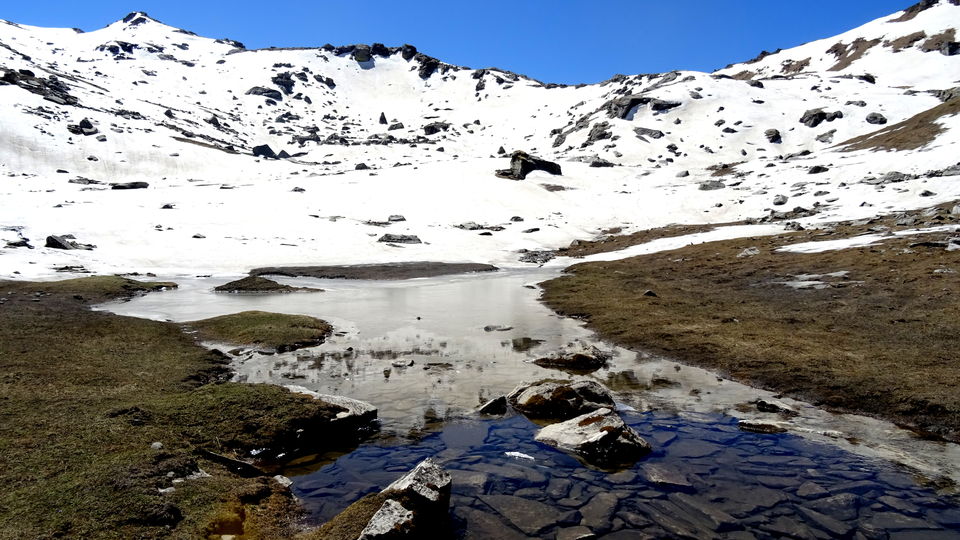 Tyson pretends to read pebbles on the rocks. Parkuni 2 (12820 ft) merges with the snow splattered heights. Bittu meets his friends from the village and they go on a recce of the slopes around.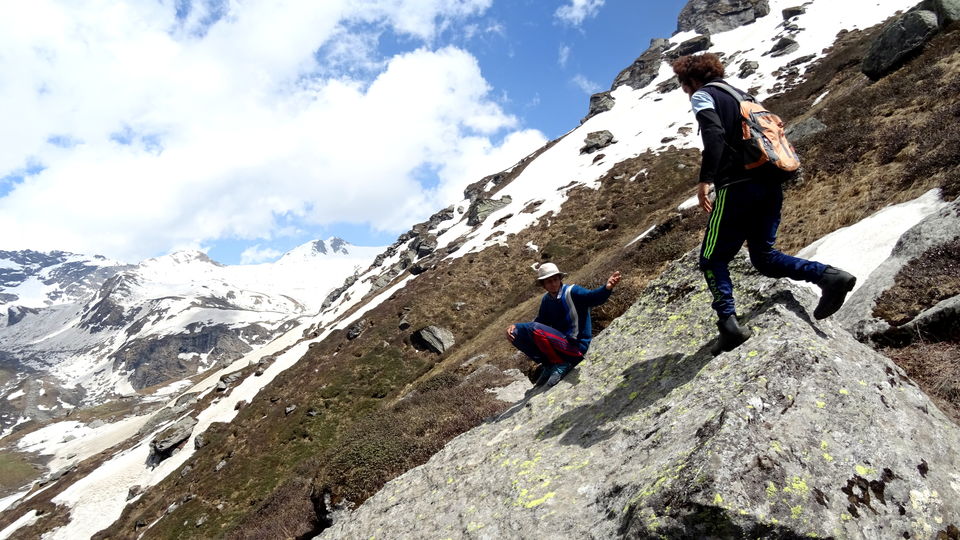 Climbing further ahead, they reach Prawl Bogi/Shral Bogi (13100 ft). The frozen surface of the shallow lake cracks when Tyson jumps in chasing a stone. They camp for the night. They begin for the final stretch with the onset of the morning light.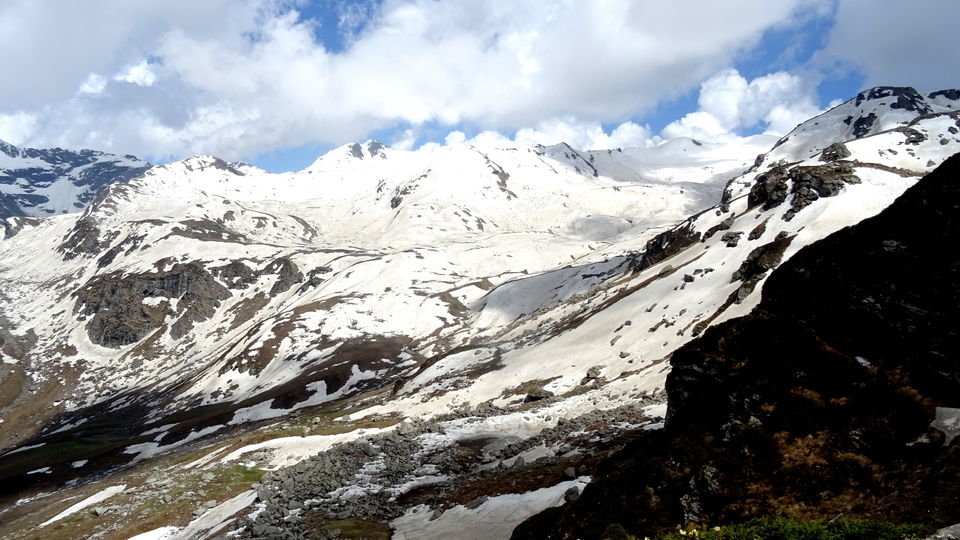 Beyond the icy slopes, the sacred peak of Jodo stands mighty tall. A sense of bewilderment sets in. They walk through the white slopes glittering in the bright sun.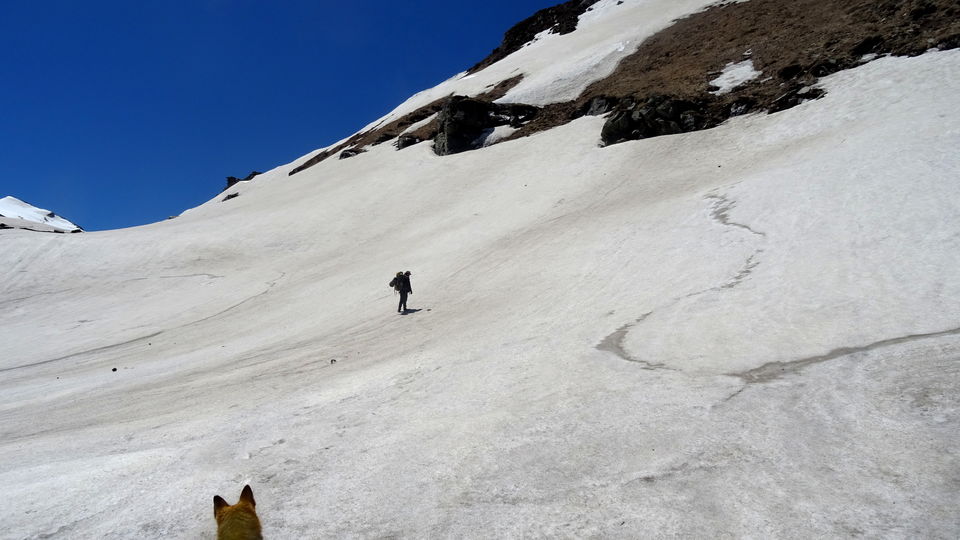 They have reached the sacred land, the base of Jodo (14540 ft).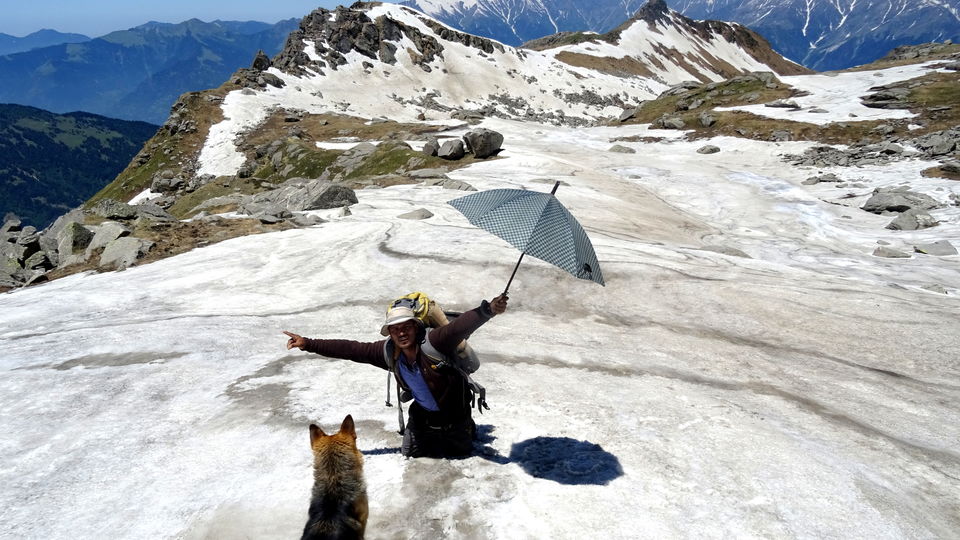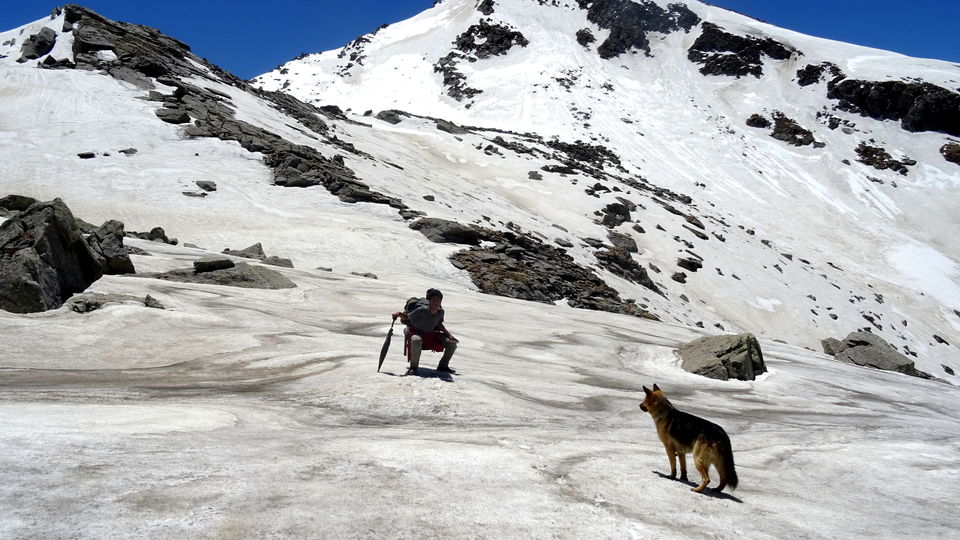 A circle around the base, the parikrama, brings them to the view of Mogic Valley and the Parvati range. Then through Jamurwad (12320 ft) and Yankar (12110 ft), they trek towards Chanderkhani (12520 ft).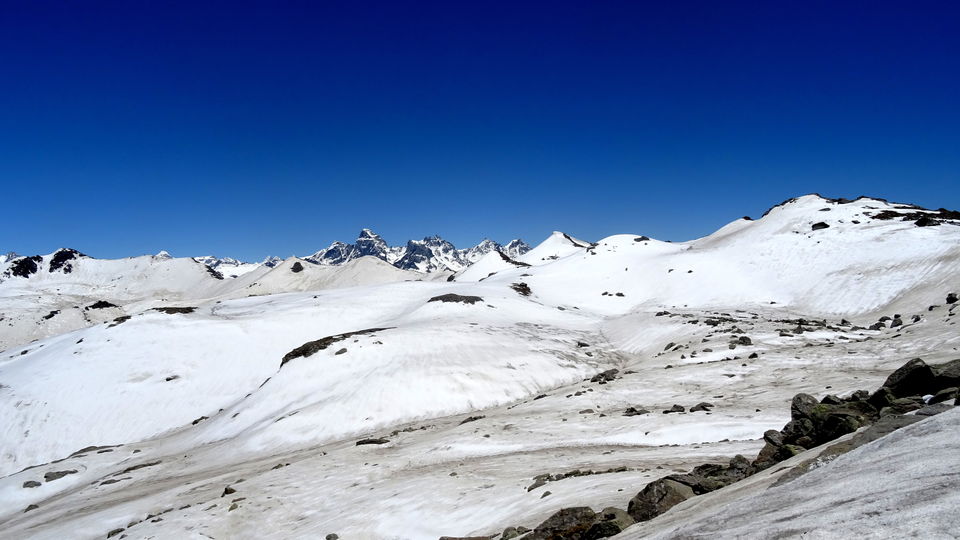 The river of Malana meanders through the valley below. They soon join the meadows of Chanderkhani with its protruding rocks and white ponies graze on yellow flowers.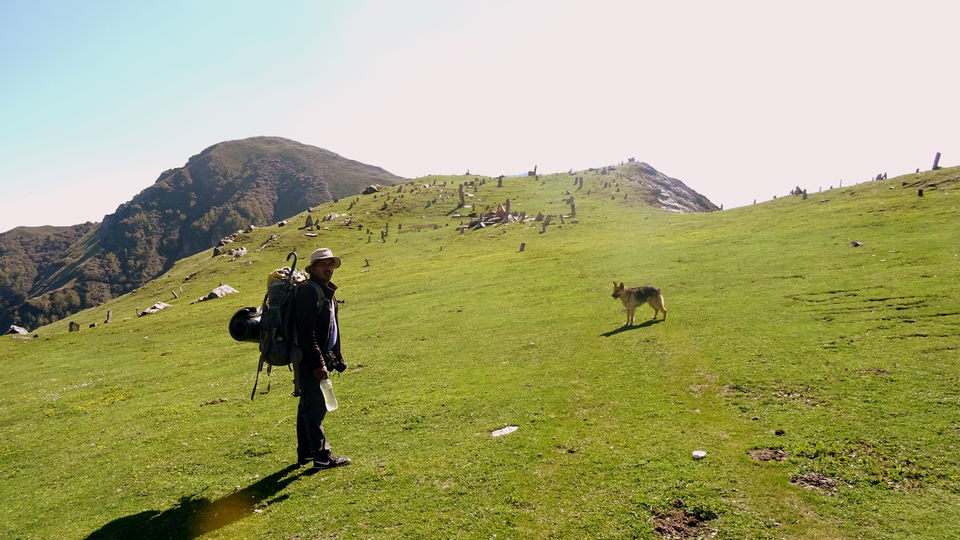 And down they go through the chartered paths of Phodil, Chaklani, Naya Tapru, Ghankaradi and Sctelling.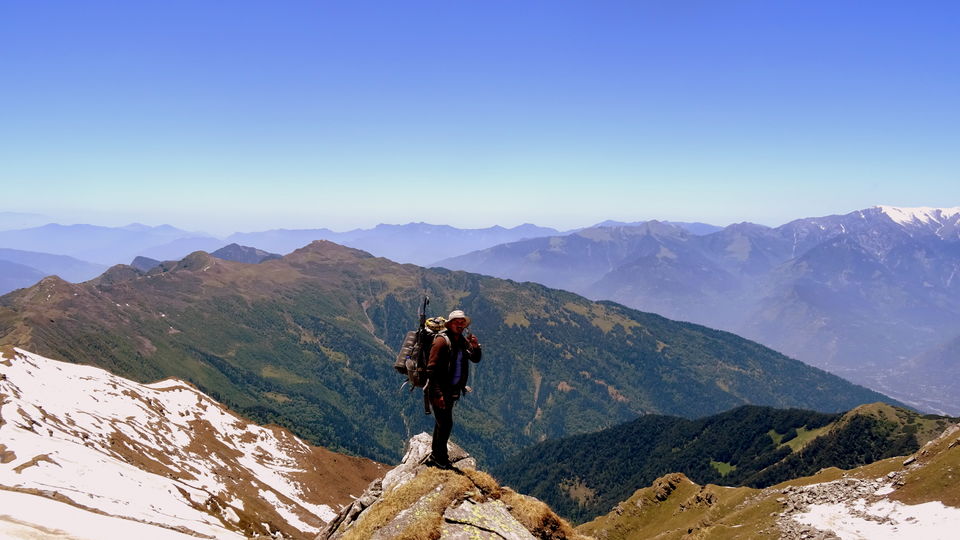 The trek completes at the village of Rumsu, Amar's home. They reach back to Camp Chronotope with a bindle of tales and joyous hearts.
Team: Amarnath Thakur (Lead), Bittu & Tyson, the German Shepherd
Camp Chronotope organizes exclusive personalised treks through the rarer routes of the Himalayan circuit. Under the expect guidance of Amarnath (Founder, Camp Chronotope), you will step towards the heart of the mountains.
You may join the subscription list to receive our free newsletters from the mountain camp,