Starting off from Delhi in a Volvo bus, I reached Shimla in 9 hours. From Shimla you have to go to Reckong Peo, it is a daunting journey of around 12 hours in a bus. Kalpa is just 8 kms above of Reckong Peo. If in a large group, book a cab.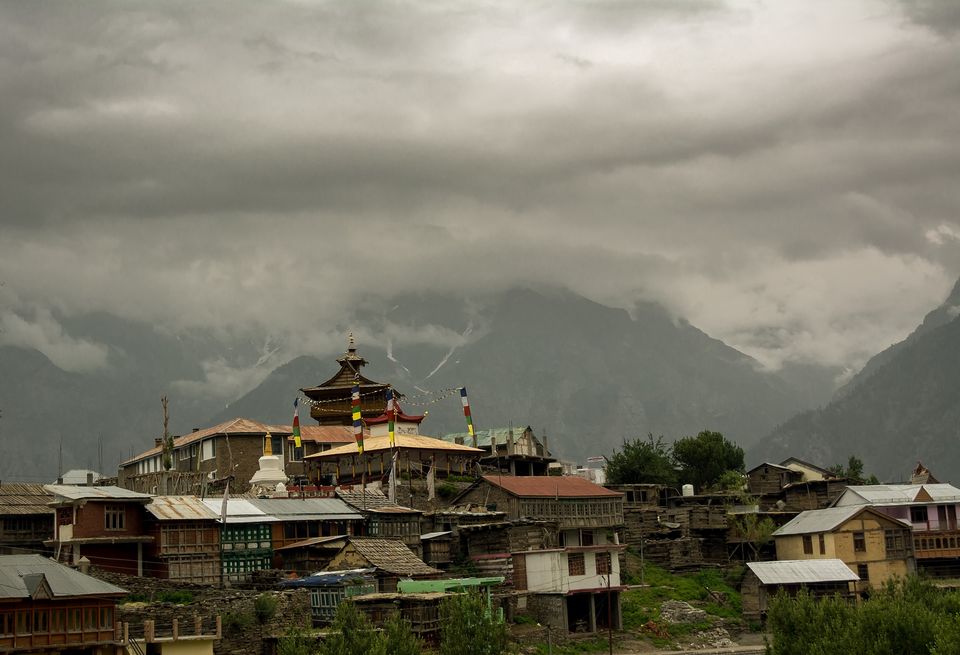 The first view of Kalpa on that misty morning
Kalpa is a sleepy picturesque town. You can see the entire Kinner Kailash Range from Kalpa.It is still an unknown destination to travelers and it is not as crowded as other places. It is perfect if you just want to relax in the lap of nature. Kalpa was once the head office of Kinnaur District.If you are an apple lover, you are in the sweet spot. Kalpa claims to produce the world's best apples and most people earn their livelihood from apple farming. There are now over 5 places to stay in Kalpa and about 3 restaurants to eat. People in Kalpa follow both Hinduism and Buddhism together, they believe in both religions.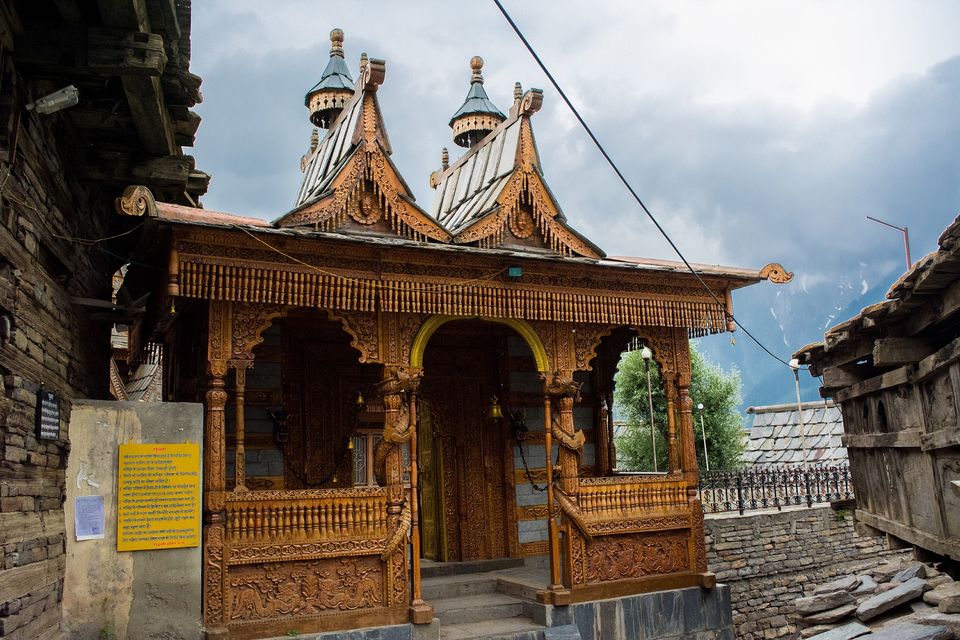 The ancient Hindu temple in Kalpa. The architecture has both a Hindu and Buddhist touch to it.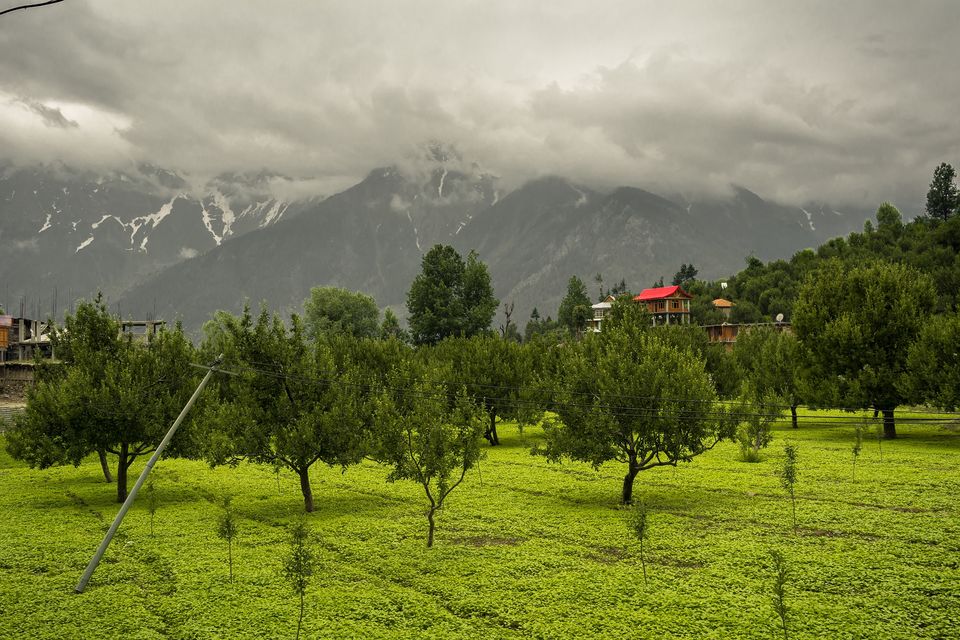 Apple orchards in Kalpa. You can have some apples or just sit there and enjoy the view.
The primary school in Kalpa. Just look at the view.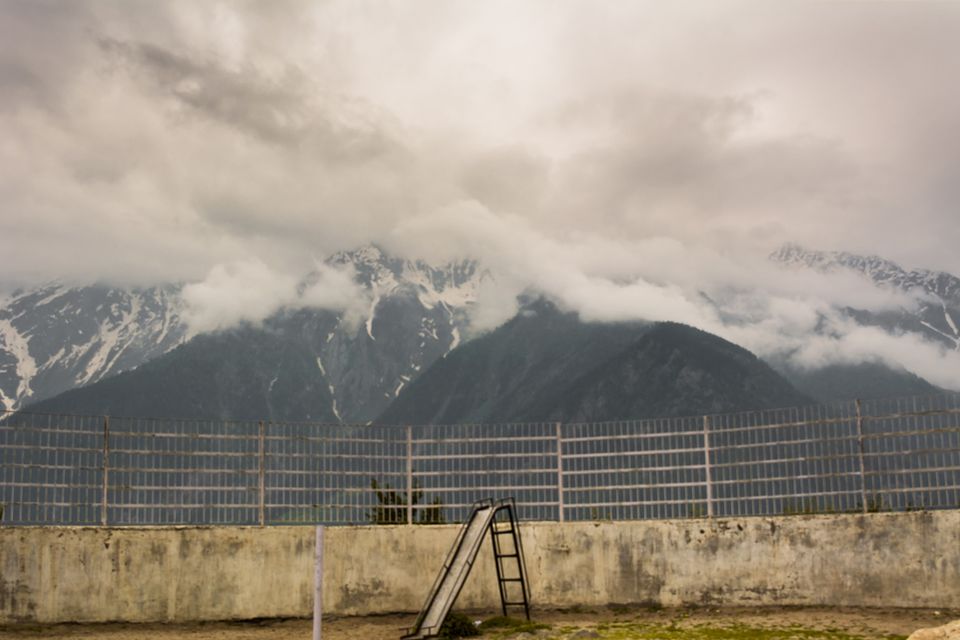 The playground of the school. God, I wish I had studied in such a school. I would have never bunked school.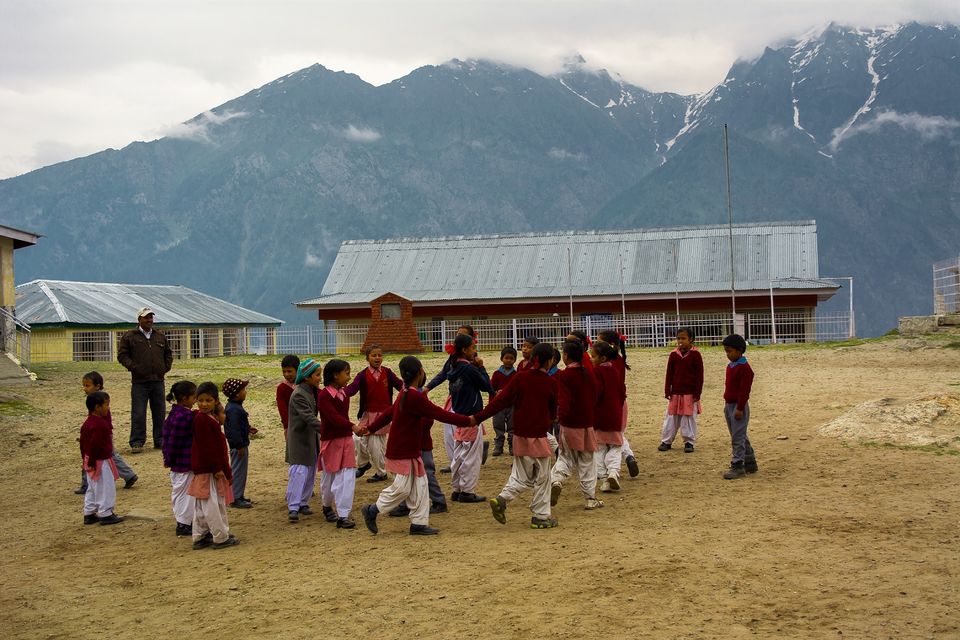 Every day the children play for an hour before the classes start, visit this school and refresh some of your childhood memories.
Roghi is another village which is about 5 kms from Kalpa. As I was travelling alone I decided to walk to Roghi as I had ample amount of time. In this part of Himachal Pradesh, the beauty lies in the landscapes and you have go really slow, wait at every turn and engulf the beauty in it. Along the road to Roghi, you will find gigantic deodar trees and the fresh smell of pines soothing you. The road to Roghi is more beautiful than Righi itself. You won't find any places to stay at Roghi, but the people are very friendly and they could accommodate you for the night. I headed back for Reckong Peo after the sunset.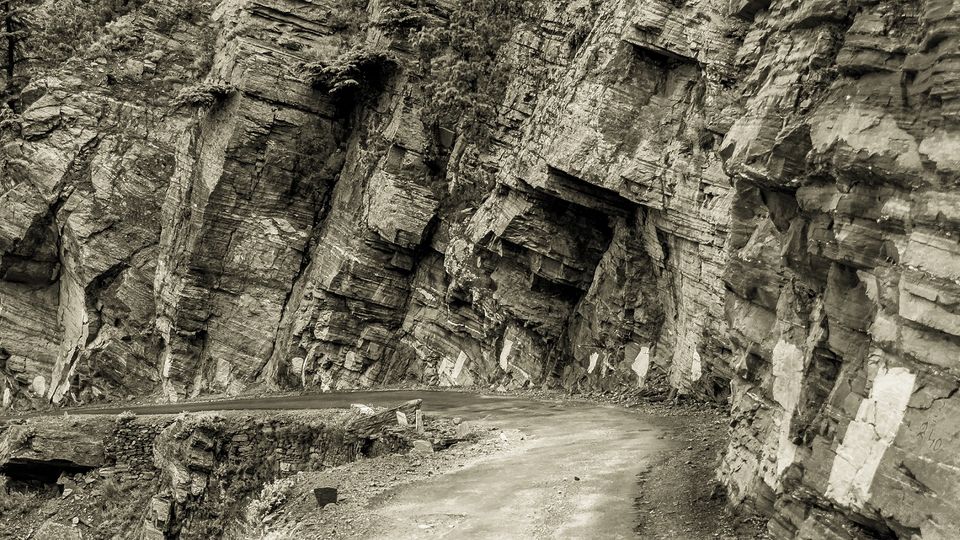 The road to Roghi has some dangerous and breathtaking turns. The rocks are like sculptures created by nature.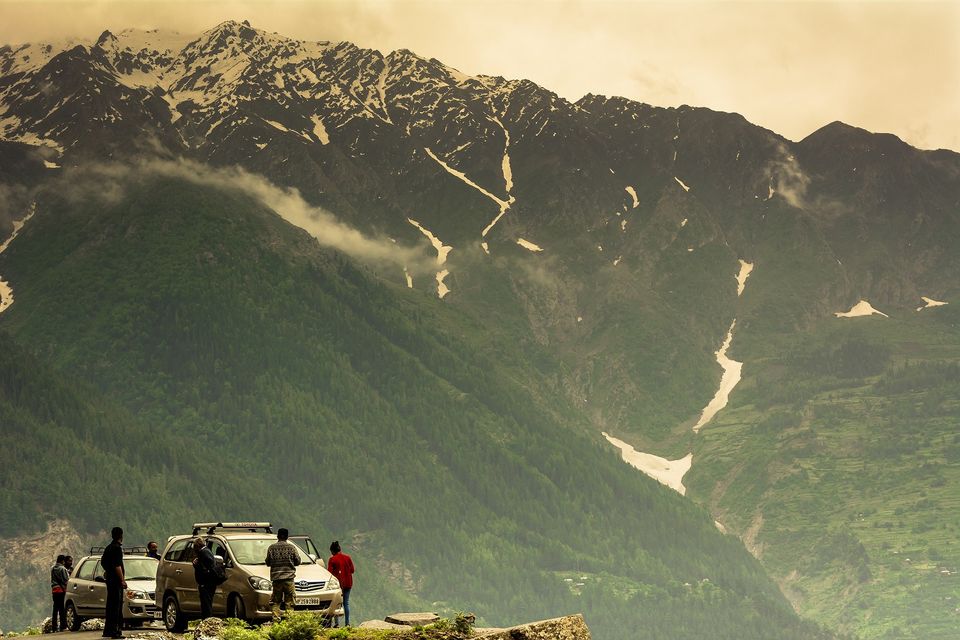 Stop here and enjoy the magnanimity of the mountains.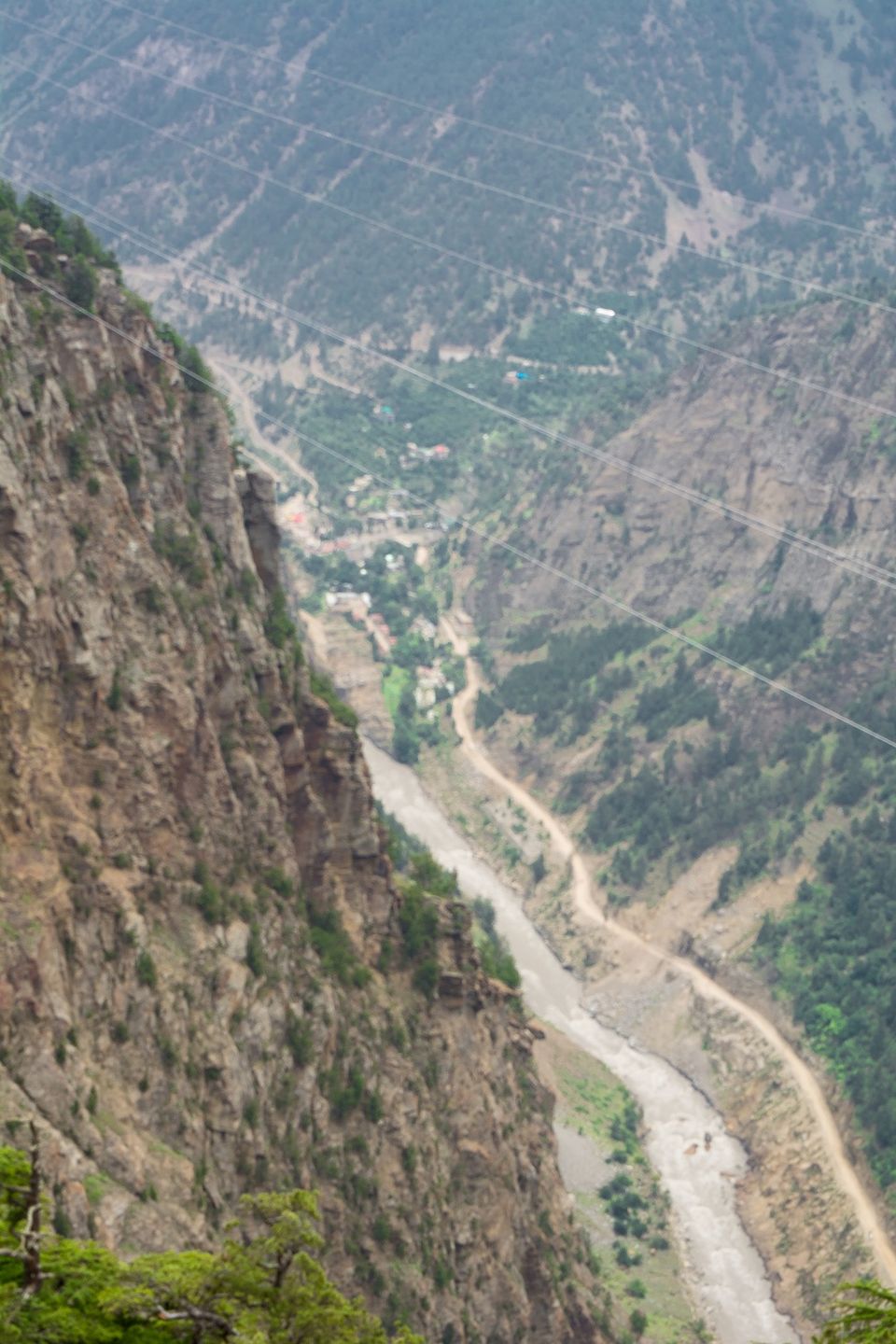 The Satluj river gorging down with full force.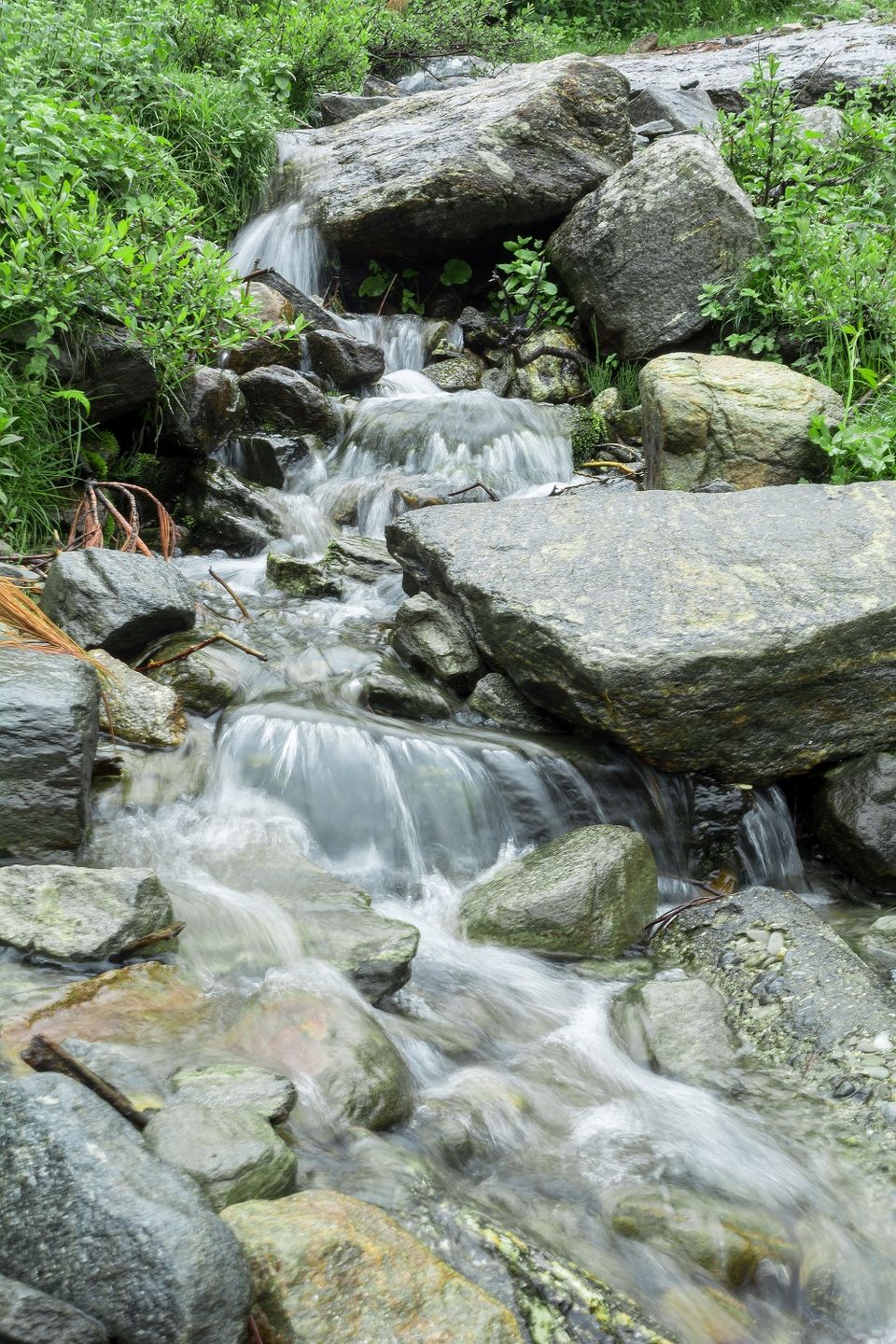 The village of Roghi will surround with small streams running down. The sound of the rushing water will soothe you.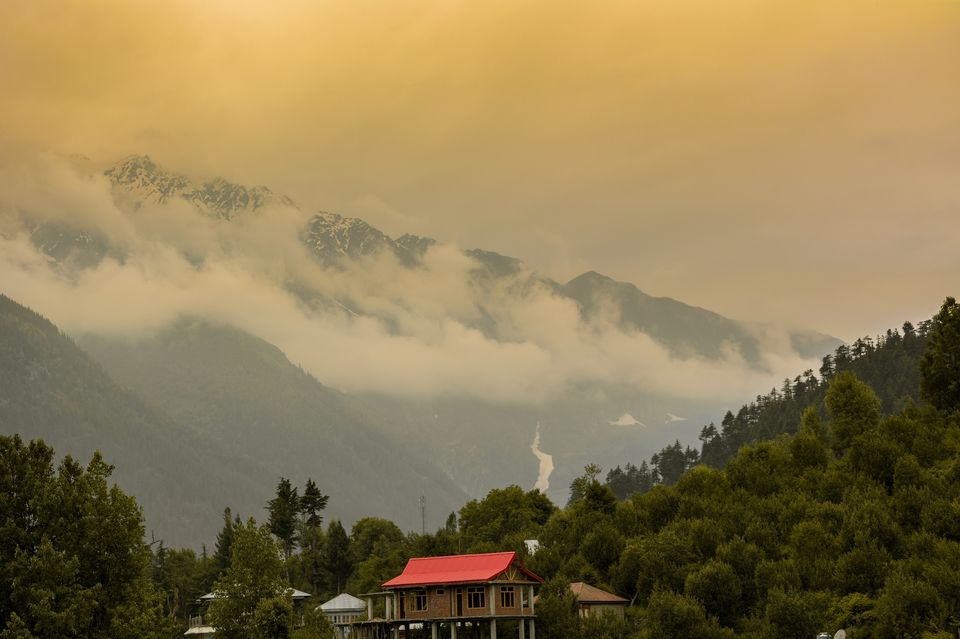 While on the return bus, I took the last picture of Kalpa at sunset.