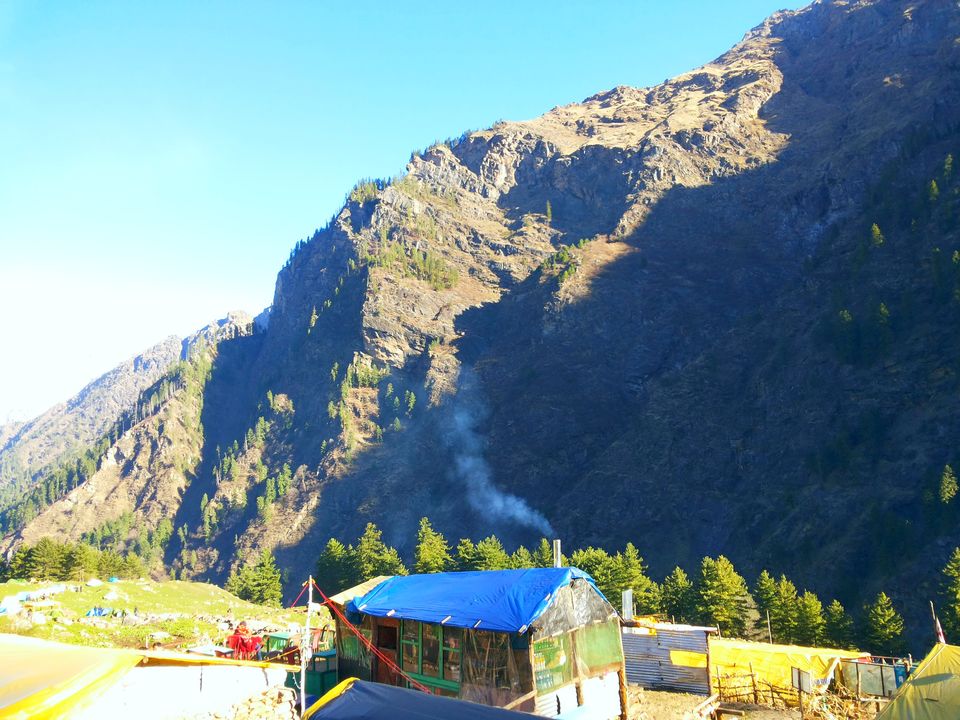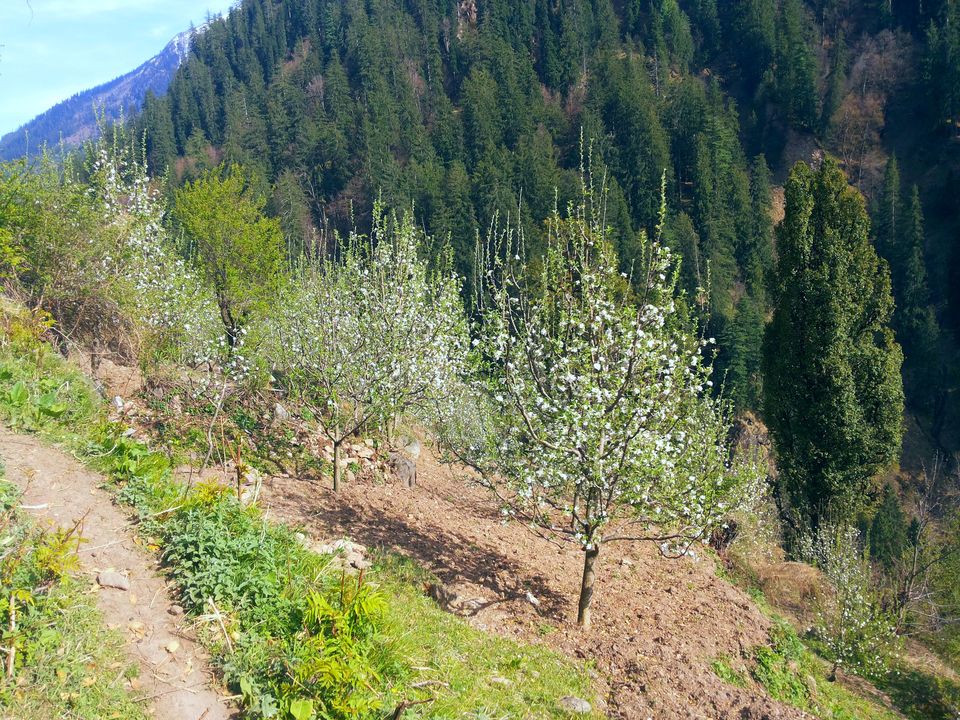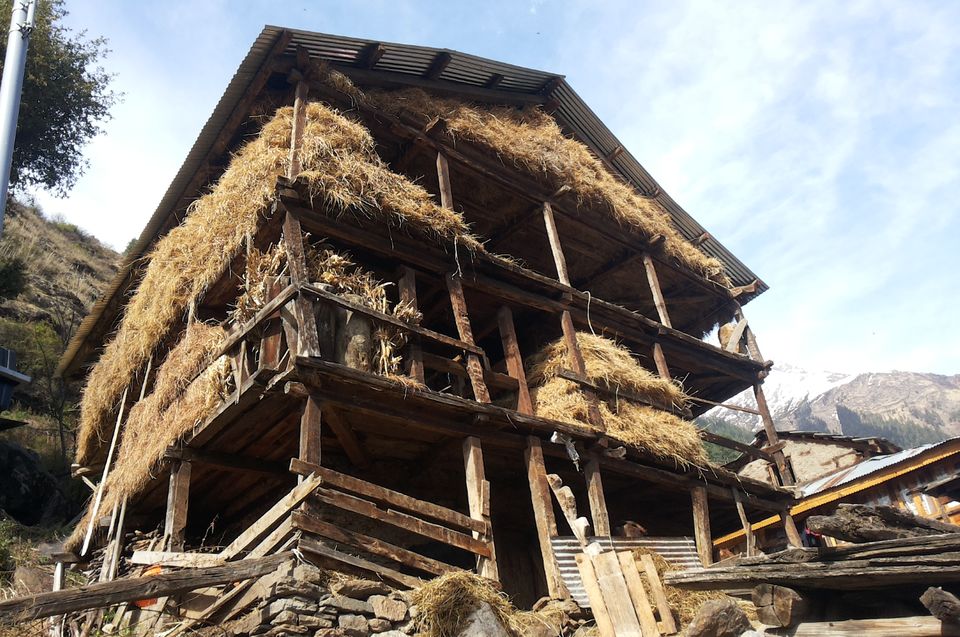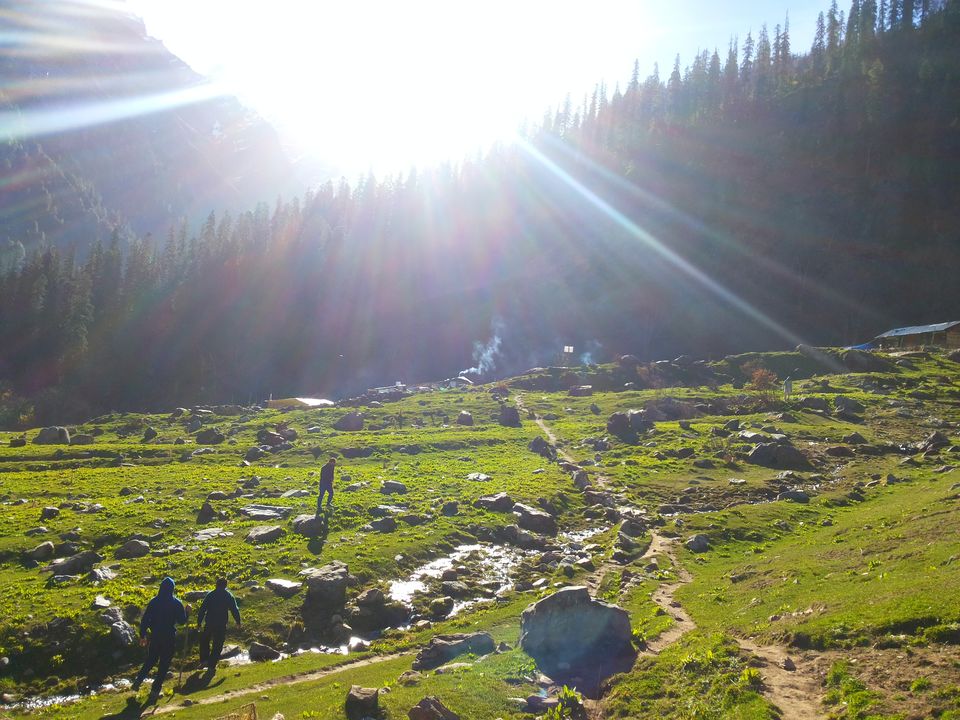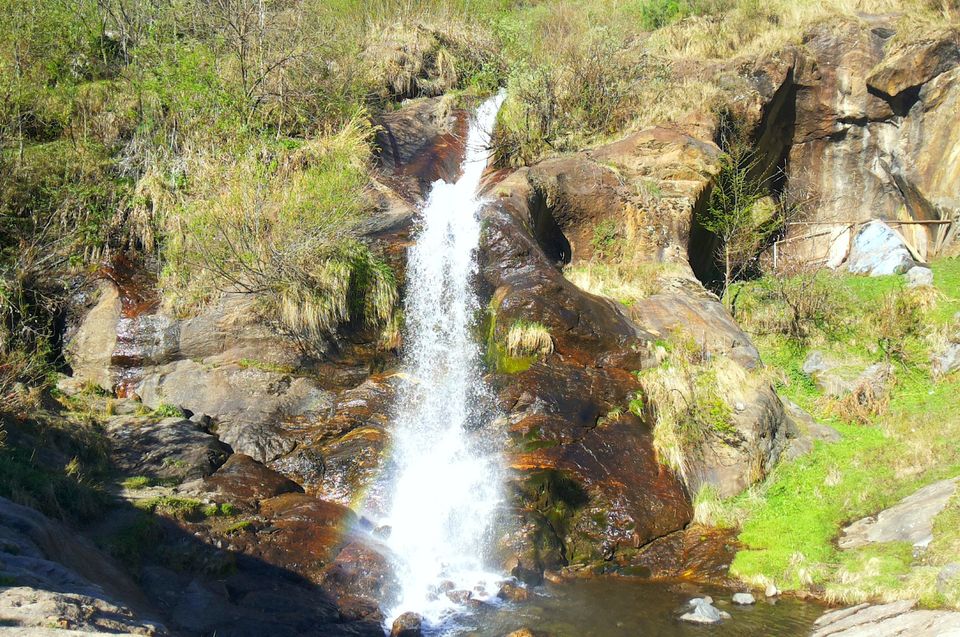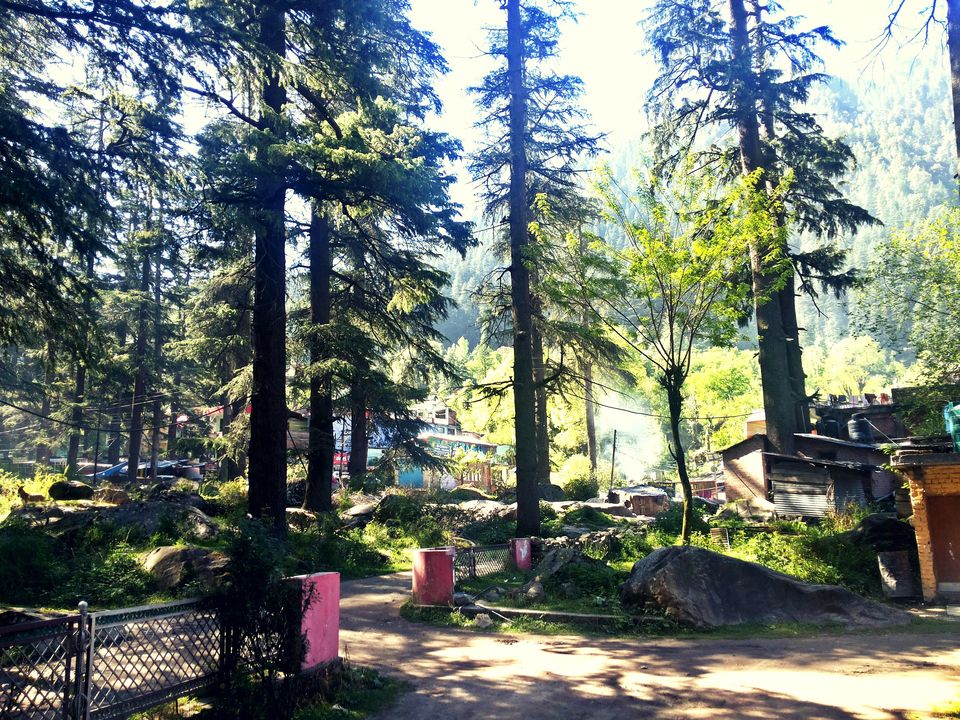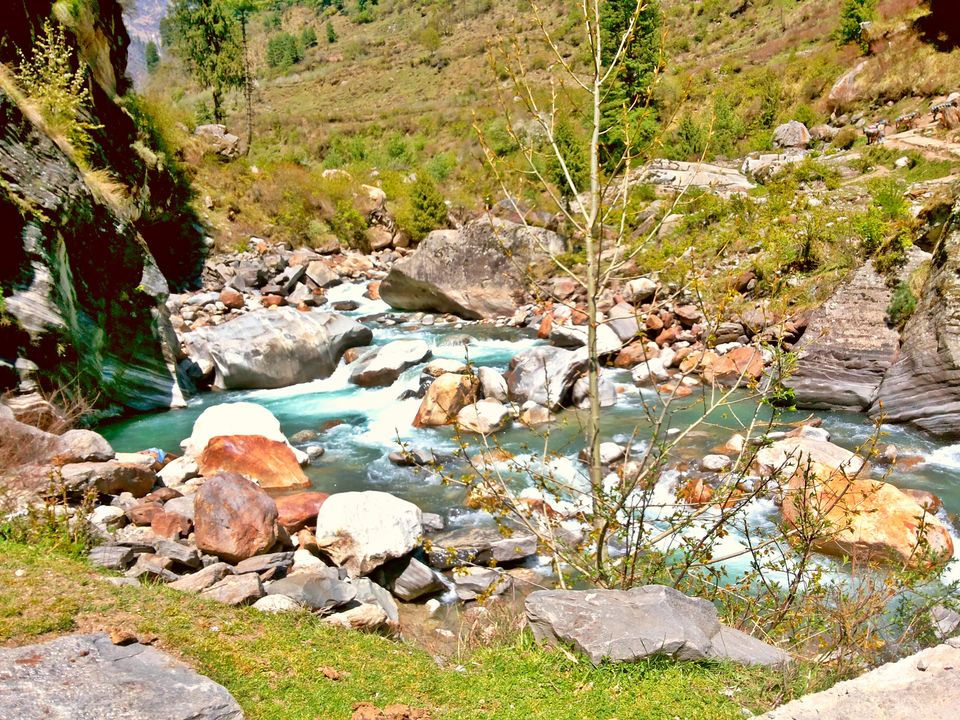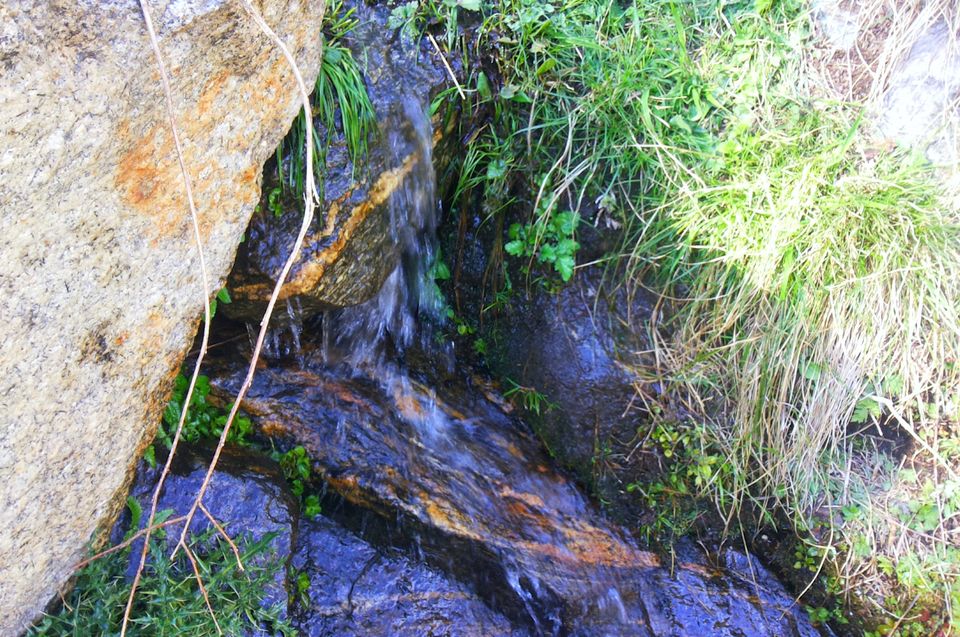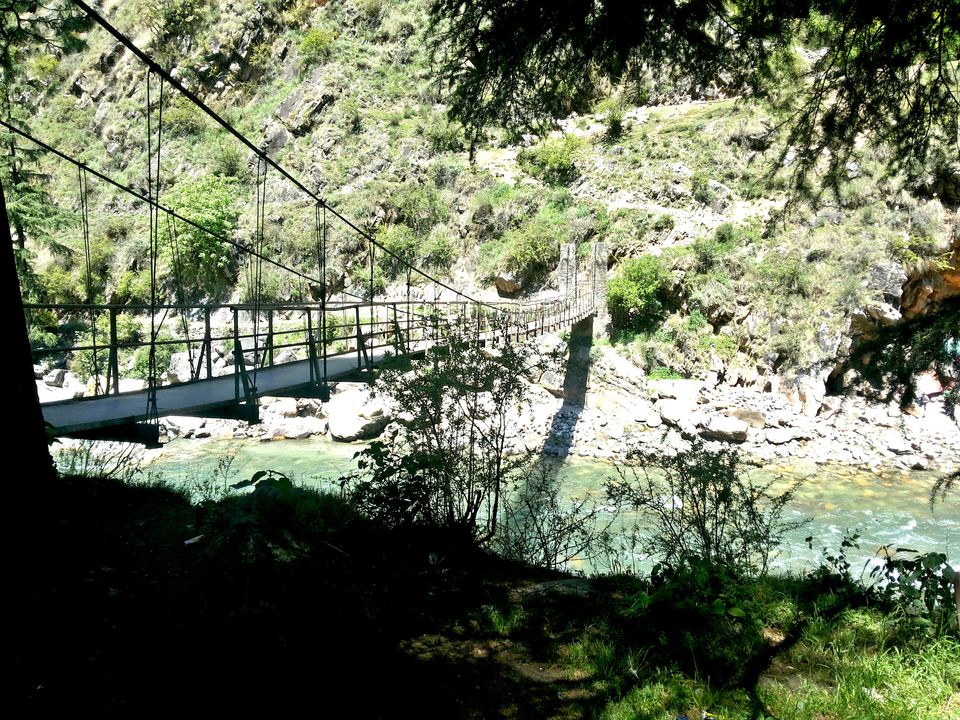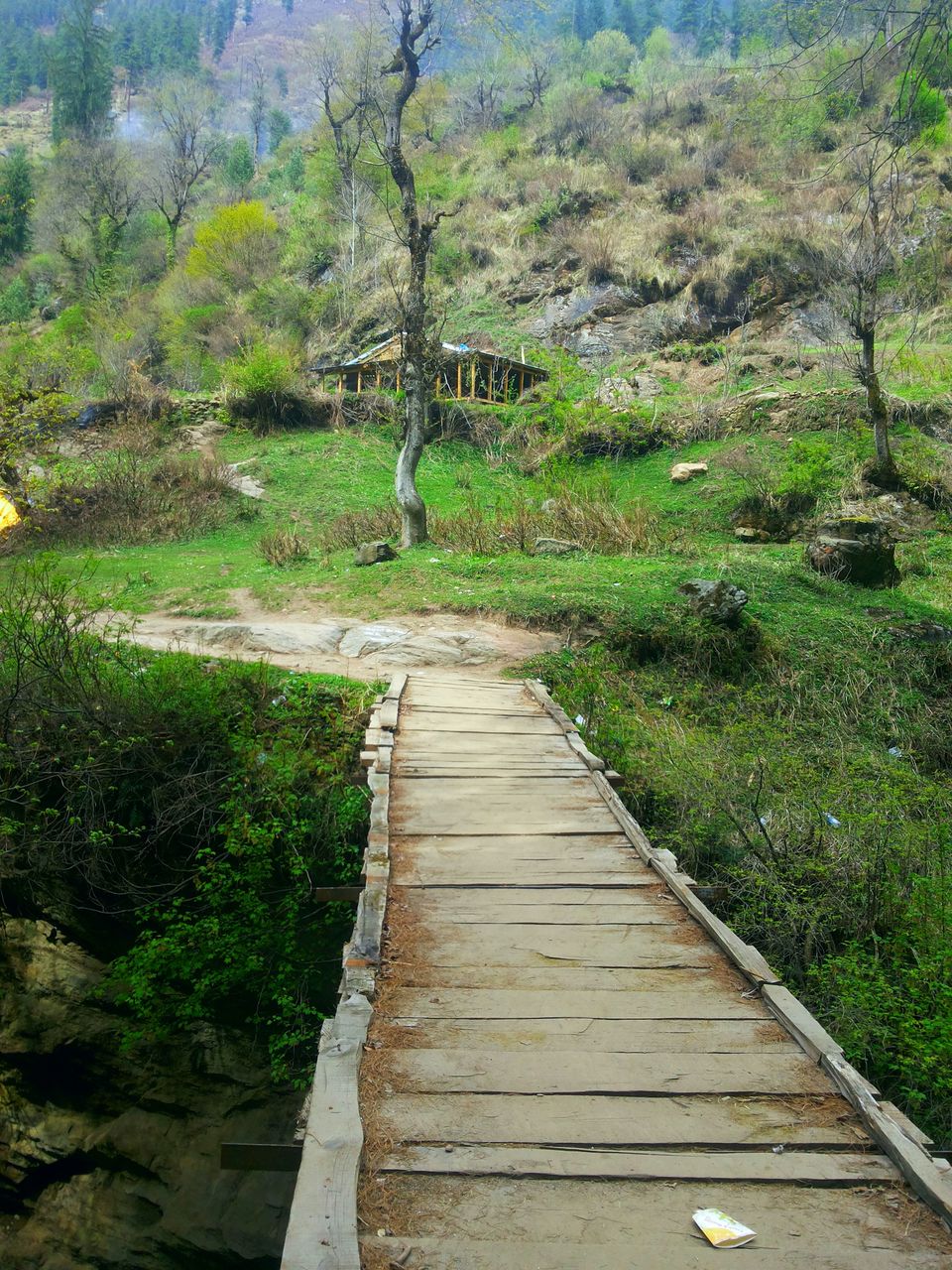 Roads are meant to be travelled and those less travelled are the most beautiful ones!
With this in my mind, I started my journey to Kheerganga, a meadow at 2960m in Himachal Pradesh where Shiva is said to have meditated for 3000 years.
How to reach: To reach there Bus is  the most convenient transport (although there is also an Airport at Bhuntar). All the buses leaves you at Bhuntar, A small town in Kullu district, from there one has to take local buses or private taxis to the destined places. (Buses are available at 5 to 30 minute gap).                                                                                                                                                                                                                                                                     We took a local bus to kasol, it was full but with some luck got a seat there. It's a 1 hour ride to kasol and sometimes more because of the curvy roads and dangerous turns. I personally enjoyed a lot  bouncing and bumping into people all  my way through.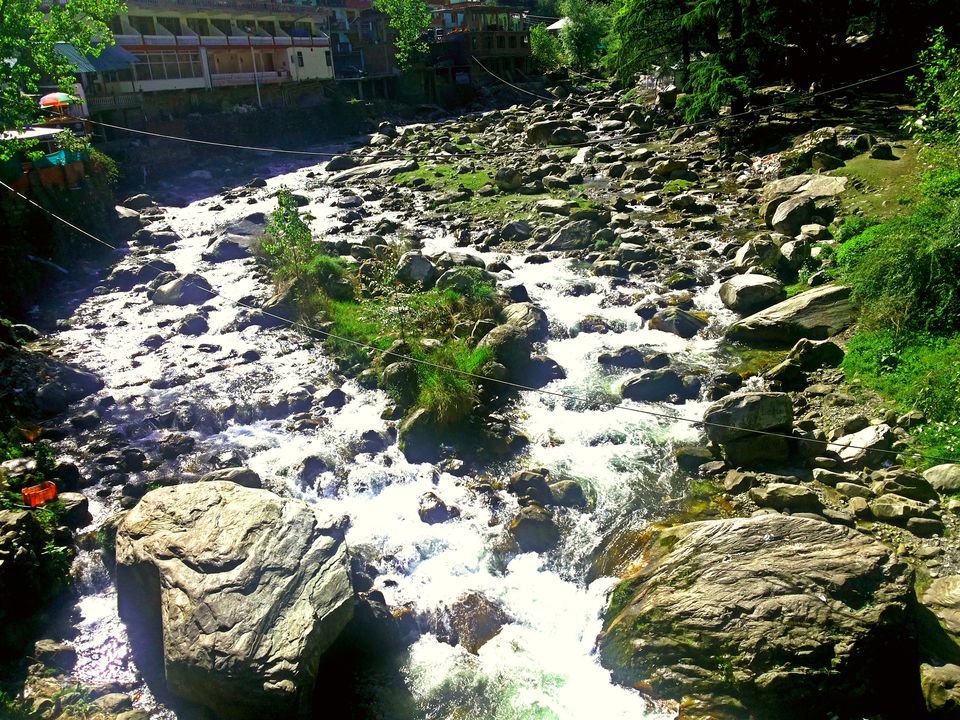 Kasol:  "The cool breeze, the melody of the flowing water dancing  through the hills,  the blanket of the  blue over the lush green mountain in snowy caps "   and even that could be an understatement!
Kasol has too much to offer depending on, what are you interested in. From small decorative cafes to beautiful  local markets , picturesque beauty and the mystical river everything are there. Kasol is famous for the cafes it holds, small cafes with tasty yummy food  and believe me the shakes they offer are out of the world.                                                                                                                                                                                                                                         Before starting our trek we took a hotel to get freshen up and for breakfast.We chose a Dhaba and had Aloo paranthas.with all our tummies packed we took the bus from kasol to  Barsheni  via manikaran.Again the roads are bumpy and curvy giving you chills on dead turns.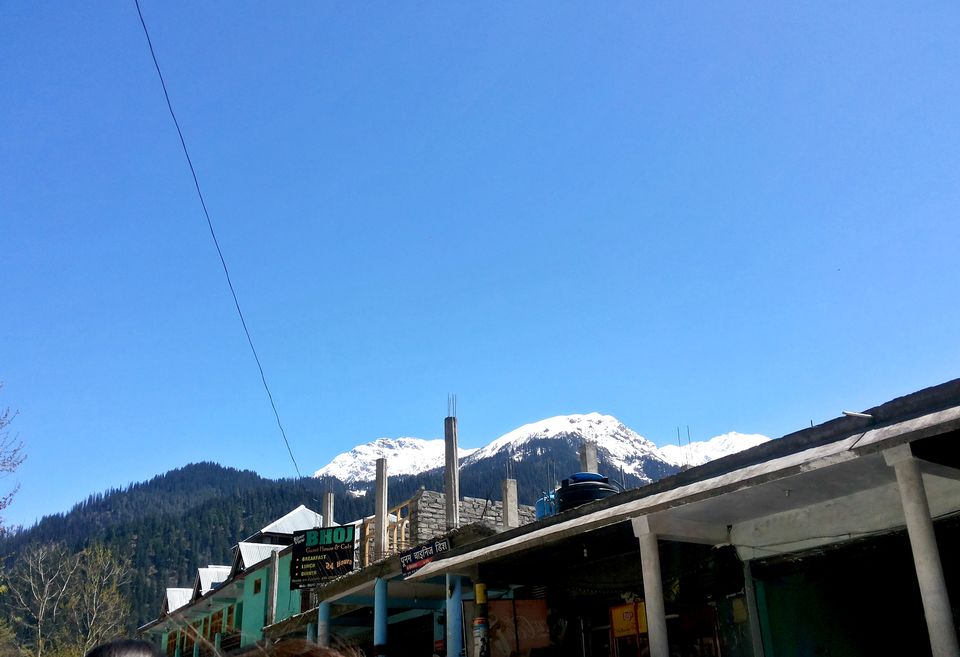 Barsheni:It is the base camp to start the trek to Kheerganga. With a small market and few hotels. The bus service starts from 5 in the morning to 5 in the evening. Private taxis are also available!                                                                                                                                                                                                                                It took half an hour or forty five minutes to reach there and we started the trek instantly. 
The Great Himalayan Trek: Deadly yet the most inspiring one, So it's a 13 km trek with some edgy stairs, bridges, villages, waterfalls, narrow trails and mountains with river flowing at the right hand side.One slip of your foot and you'll enjoy your last  journey way down into the  river.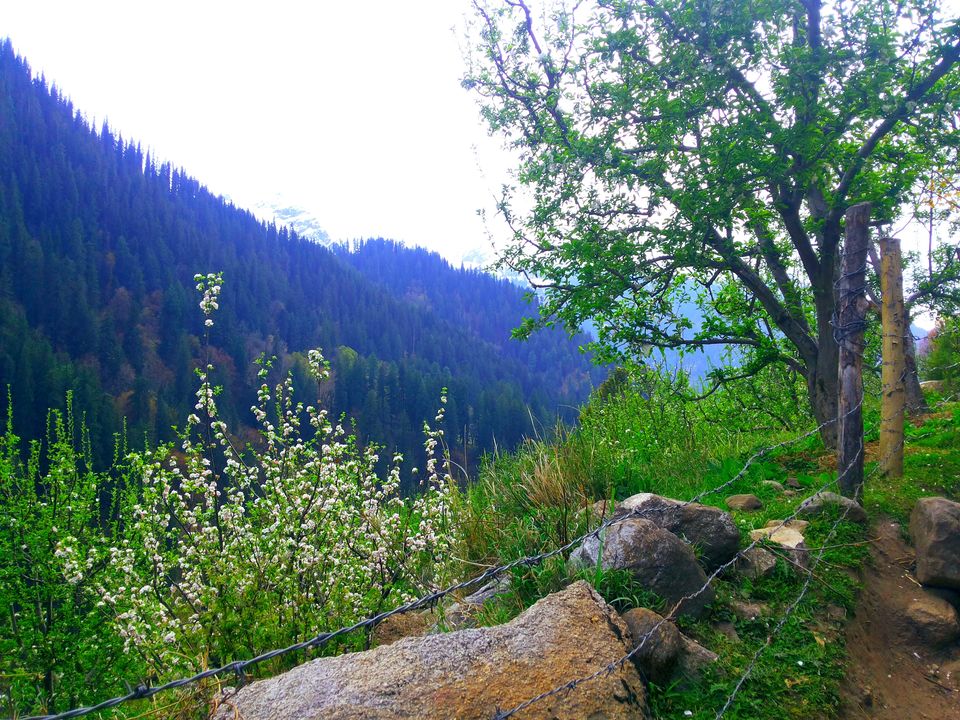 We started the trek with full of enthusiasm and elation passing through the first stairs and bridge which led us to a roundy towpath.After walking for half an hour we reached a resting point and the tow path changed into beautiful trails .                                                                                                                         The trails became narrowed with time but one can never get bored in the way as you are continuously entertained by the magical beauty of nature with small breathtaking waterfalls and streams from which you can drink the actual real mineral water.                                                                               Whenever we pass any stream we fill our bottles to keep us hyderated. It took us three hours to reach Pulga  ,where we rested for ten minutes and had some snacks. From there onwards started the magnificent apple tree garden with small white flowers on it and it took us to the next spot.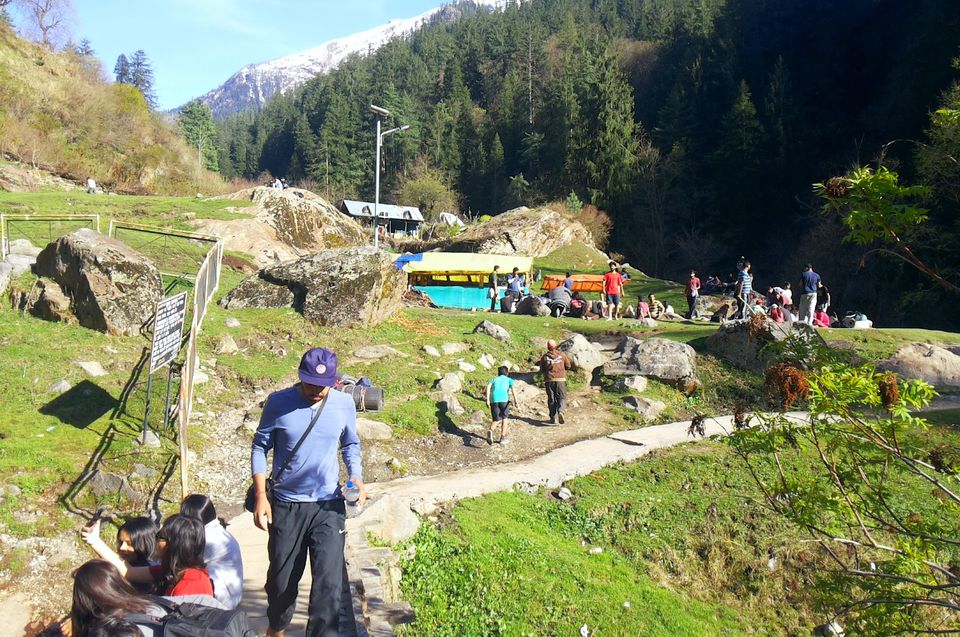 The next resting spot was 2km away called Rudranaag,where we had our lunch enjoying the scenic beauty. Well from there the real fun begins with 8 km straight treks in  the mountain.The first impression was how will we climb that!
But once we started it became easy and easy. I won't say that it was a piece of cake, but it was really fun, especially for people who love trekking. In the whole way there are small resting  points with one or  two shops so that you can chill out there. After 5 hours of trekking we at last reached Kheerganga!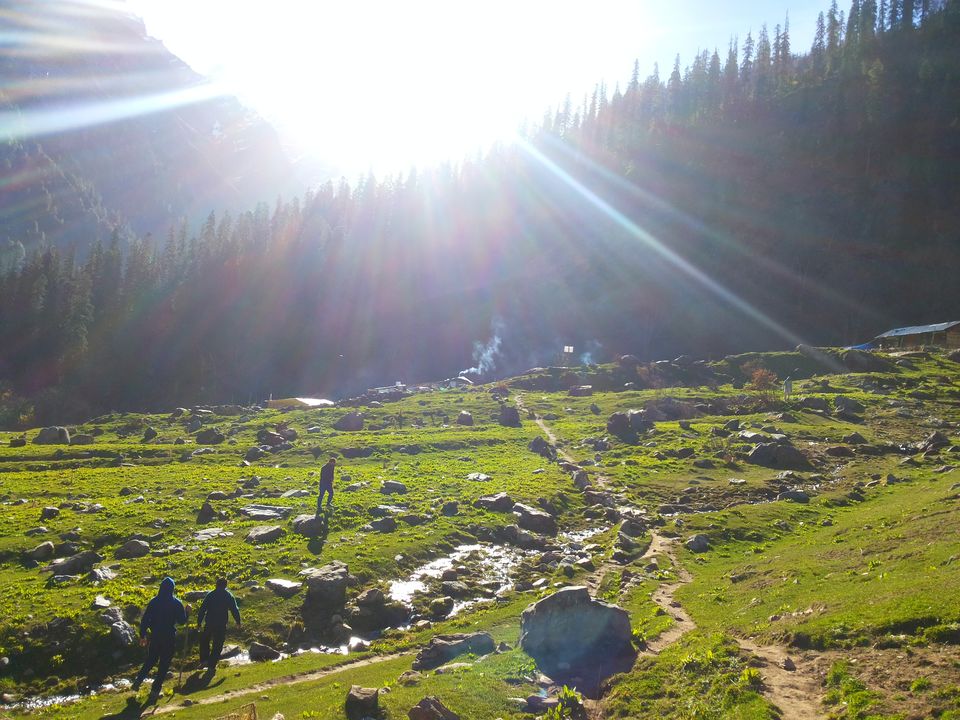 Kheerganga:At the drop of the Himalayas surrounded by lush green mountains from the four sides and providing you with the peace you always desired for. It's a serene place with all the peace you need. Up there you don't get hotels or rooms, it's just cafes which provides you with food and you can sleep there too in their the comfy blankets                                                                                                                                                                                           Its very extraordinary that a place so high from the markets provides you  with the best food.
The morning was too calm with a melody coming from far away played by another traveler.We lay on the cool grass facing the blue sky for what seems eternity.The next thing was the  great hot water stream (What our tired bodies just needed after the chilled night)
The pool is divided in two parts- one reserved for men and one for women (Covered). The water is hot and hot. We first took the normal bath, then entered into the pool and relaxed there for a long  time.
After getting fresh and rejuvenated, We enjoyed the scenic picturesque and went to the small temple there marking the end of our one way trek. After spending some more time we came back to kasol and took our bus back to Delhi.