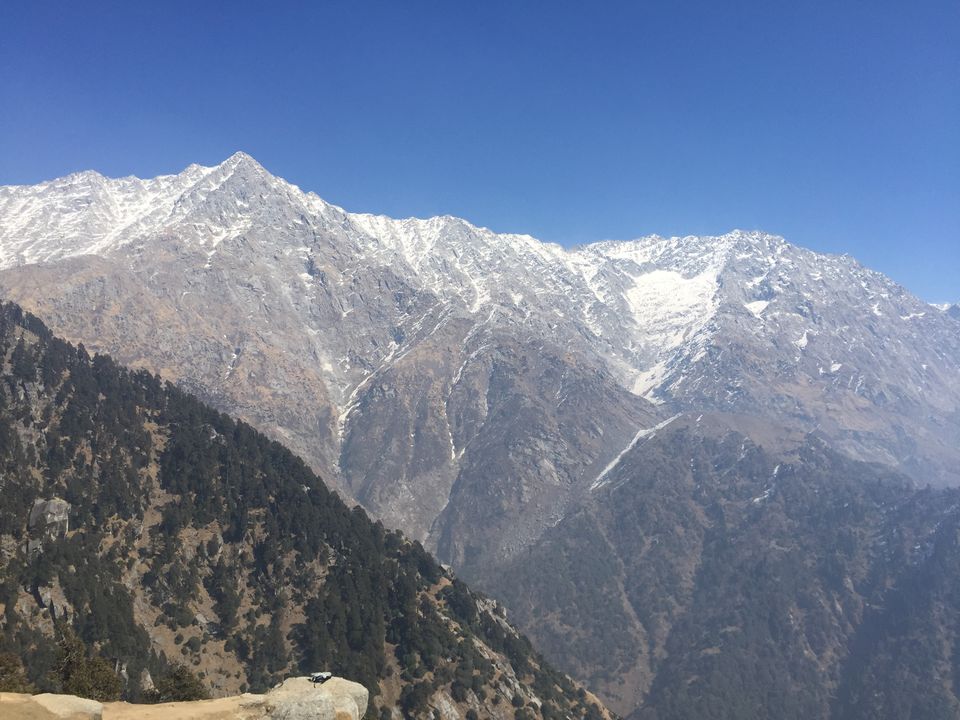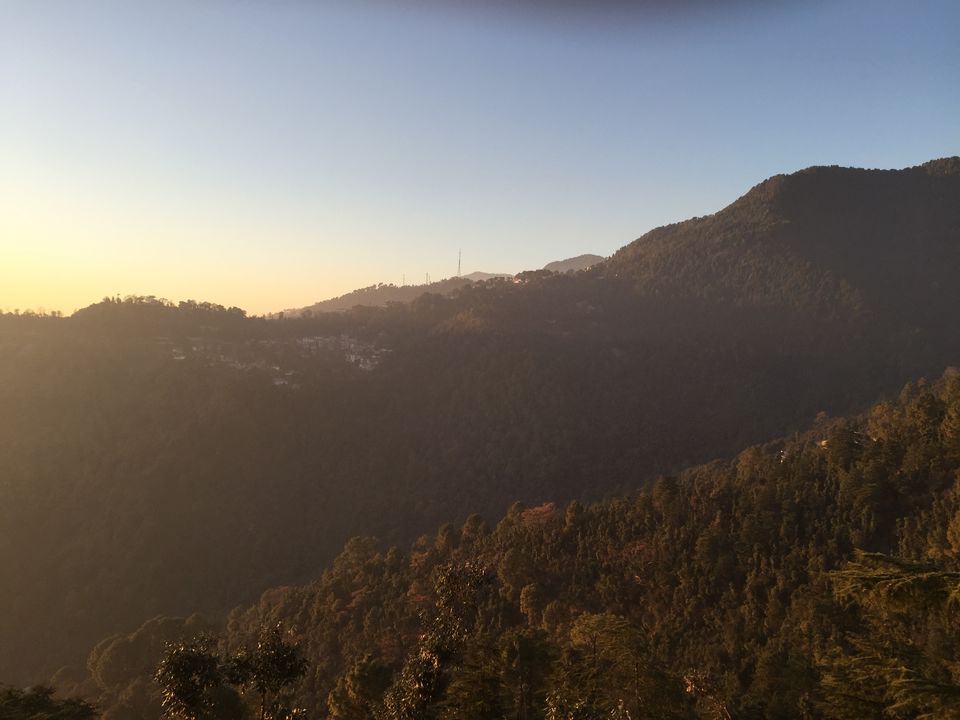 A home away from home
Mcleodganj. The name sounds so foreign. Yet, there is this innate attraction that draws you to the place, almost as if you lived there in your past life. Now, I am not saying I am an ardent believer of reincarnation, but hey, just because you don't understand something doesn't mean you must reject it!
The narrow meandering lanes have so much to offer- from beautiful views of local children scuttling past you to astonishing crafts hung outside small shops. It is bound to leave you spellbound. The village-like -charm of this curious little suburb of Dharamshala in Kangra district of Himachal Pradesh, India is what keeps one coming back.
Providing stunning views of valleys, peaks, lakes and housing monasteries, this place is a perfect find for vacationers and explorers alike!
Church in the wilderness!
If you're one of those who would not mind being lost while wandering into the wilderness, you must take a walk to the St. John church. It is an Anglican church dedicated to John the Baptist, was built in 1852, and is located near Dharamshala on the way to McLeodGanj, at Forsyth Gunj. Twenty minutes on foot, it is located in the vicinity of the main market street. A hauntingly beautiful church with enough corners for picturesque shots, St. John's in the wilderness is a must visit!
His Holiness
Tsuglagkhang, Dalai Lama's residence, is one of the places of worship which attracts devotees from all over the world and is a marvel for tourists too. The complex has a monastery, various stupas and temples, a museum, a library, a bookstore and a café. Even though Dalai Lama's residence is not open for tourists, if lucky one can get to meet him.
A sunrise tryst
Coming back to the topic of interest to me, the Triund trek! I had been to the trip planned by the very efficient Tripver. Travelling with them was not only safe but also extremely fun. A big shout out to you guys! So, what does a trek mean to you? A long and arduous climb which literally takes the air out of your lungs and leaves you gasping at each step. Well, yes, it is that. I'm sure we all are well aware of that fact. Let me take you through the journey that taught me a lot. A trek that changed something.
To me, it was not just another trek with a group of travel-friends. It held much more purpose than that.
Have you ever been in a situation where you feel lost- in life I mean? You keep wondering what is the purpose of everything that you're so diligently doing every day. I feel most of us go through this at one point in life. These questions were bogging me down even before I started the climb. Now many of you might not associate something as fun as a group trek with philosophy. I, on the other hand, knew the answers to a lot of questions lied in that 9 km uphill walk. Ergo, I decided to begin!
The trek began with fun and frolic, with all of us moving in a group-some of us feasting on the jokes that the 'funny' trekkers among us shared, while others motivating their friends to not give up on the difficult task that lay ahead. Team spirit was abundant.
As I began walking, I was very energetic and took long strides. Despite the instructor's advice to walk slowly yet steadily, I was on my way to burn all the calories even before the actual trek began. Looking back, I realize I let myself be overpowered by overconfidence. And that was lesson number one!
I have been on the lower end of spectrum when it comes to confidence all through my growing up years. Thankfully the scales are balanced now, or so I feel! Despite this, something that I failed to observe was brought out during this oh-so-amazing trek! Over confidence, no matter how brief a time it visits you for, leaves you a not-so-good version of yourself. Don't deny yourself the will to destroy the demon or you will regret it later.
As I continued to almost glide over the rocks, I realized I hadn't even begun the trek. About a few minutes later, I was panting and looking for my water bottle, when others who were behind me walked ahead with much ease.
A chocolate and few sips of water later, I decided to walk on, this time without the hurry. It was a beautiful, sunny yet chilly winter morning and we were in a scenic locale.
There was more to look forward to. The curiosity and excitement of reaching the top was spreading like wildfire and I wasn't immune to it. I had travelled to Mcleodganj with my best friend and somehow she could not trek with us. Even though I missed her on the trek, I continued my journey with fellow travel-friends as I like to call them. This was realization number two.
In life, no matter how close you are to someone, essentially you are alone on this journey. With time (each step), you learn to depend only on yourself. If you fall, you pick yourself up and continue to walk.
I was walking alone, my conversations in my head interspersed with a few dialogues with other people walking alongside. I found one of my co-trekkers and now a good friend, Lavi, struggling to walk up. She was unwell but still decided to go on the trek. Our trip captain, Aditya was keeping her company. We struck up a conversation about travel and the three of us trod on. Each step was proving to be tougher than the previous one. The strenuous journey was not made easy by all the thoughts running through my head. While others walked in groups, laughing and helping each other take baby steps, I was experiencing a Eureka Moment-Lesson number three.
The climb was getting harder and my resolve to complete it was growing stronger. Had I given up at that moment, I would never be able to close this story. I learnt a thing or two about resolve that morning. If you keep giving up thinking someone will motivate you to try again, you might be in an illusion. Had I kept taking breaks in my journey, I would be tired way before I reached the top. We mustn't give up, not even momentarily. Life is a journey that needs you to muster all the resolve you possibly can. There will be challenges. You need to maneuver your way through the steep slippery rocks. Your friends or family can't walk on your behalf. So, be courageous and walk on.
I was very close to the breathtaking view I had heard so much of. I knew I would make it. Suddenly, in all the excitement, I almost dashed toward the top. And I almost slipped. A narrow escape I must say. Lesson number four. Patience is not just a virtue written about in books. It is your shield, if you will. It will protect you from rash decisions and lead you to your chosen path. Practice it, nurture it. In Dumbledore's words, "Use it well".
The view from the top was breathtaking in every sense of the word. The crown jewel of Dharamshala , situated in the laps of Dhauladhar mountains, Triund has the perfect view of the Dhauladhar mountains on one side and Kangra valley on the other. I could feel every moment slow down just for me to absorb the beauty of that place. I couldn't help but wonder how many moments would have fallen in place for me to be able to reach that exact spot at that moment. It made me realize how we forget to appreciate our journey in the pursuit of our dreams. Agreed, the destination is important and final. Probably is the most beautiful part of our journey. Does that mean we forget the beautiful trees and the sunrise that we encountered on our way up? We are all in a rush to reach our goals and realize our dreams. Let's not forget to appreciate this moment though. This very moment when we are alive and breathing. It is the most important one. This is all we have. The last second has left us and the next second might not be with us. Live this moment. Breathe and let go! Look around. Smile. Laugh. Don't forget to travel :)