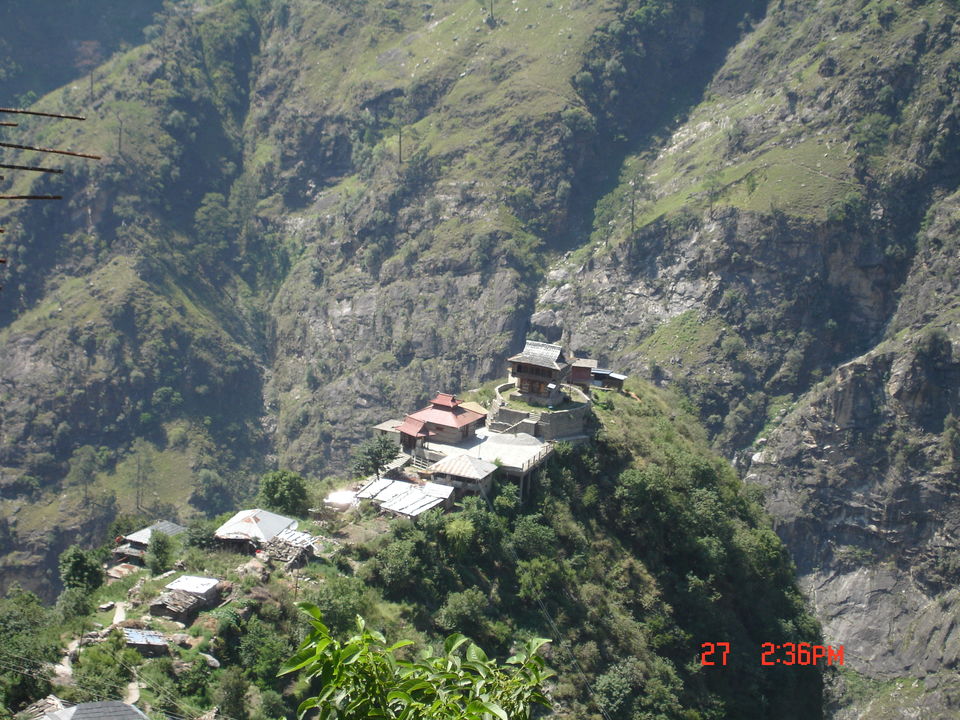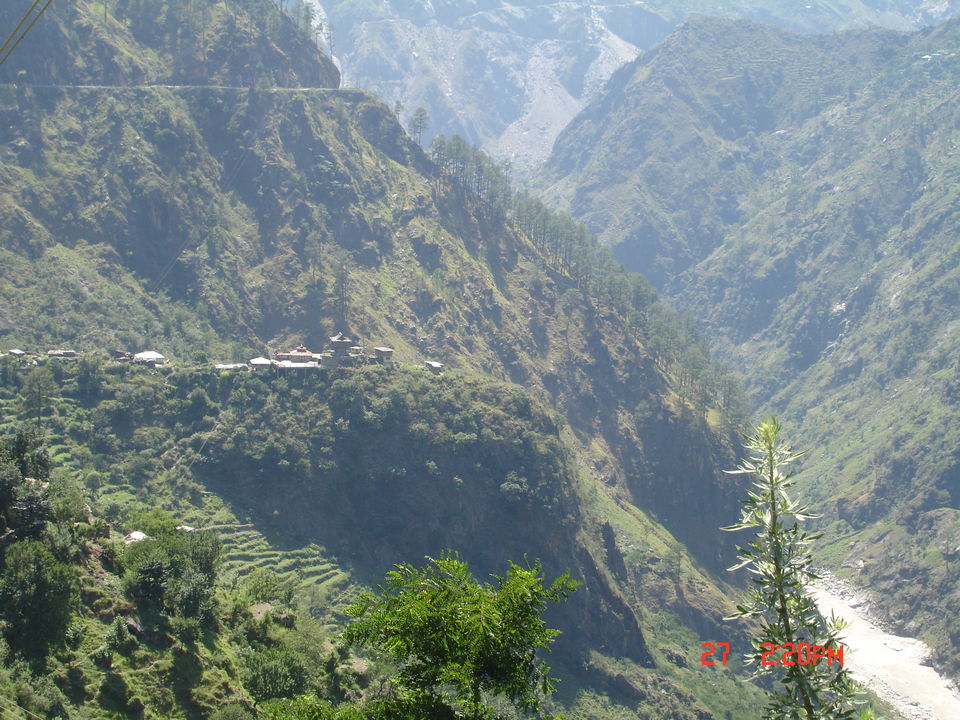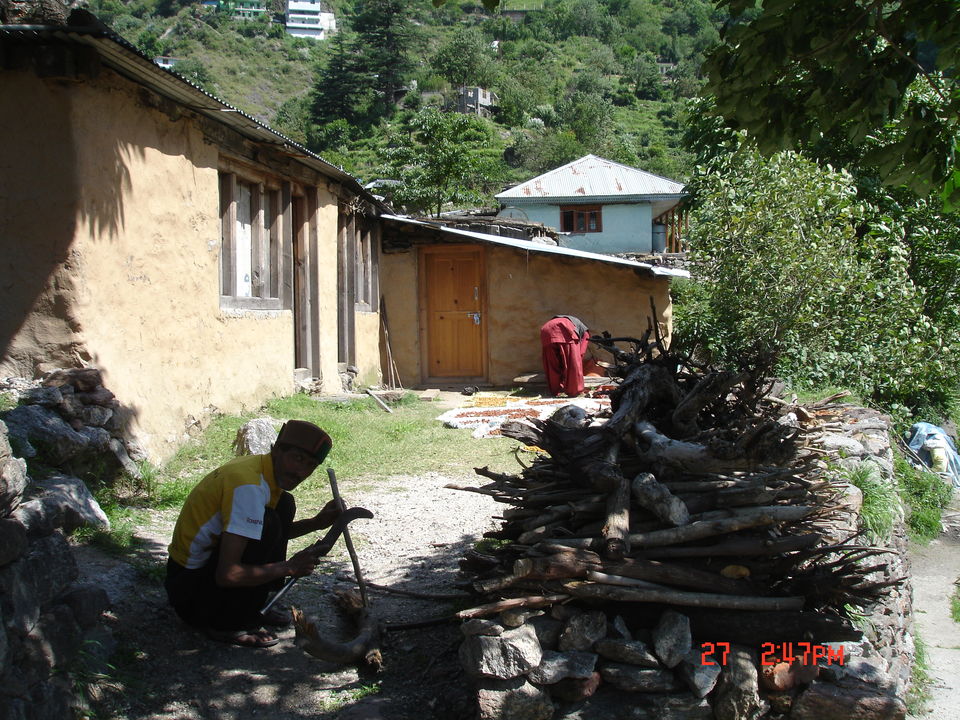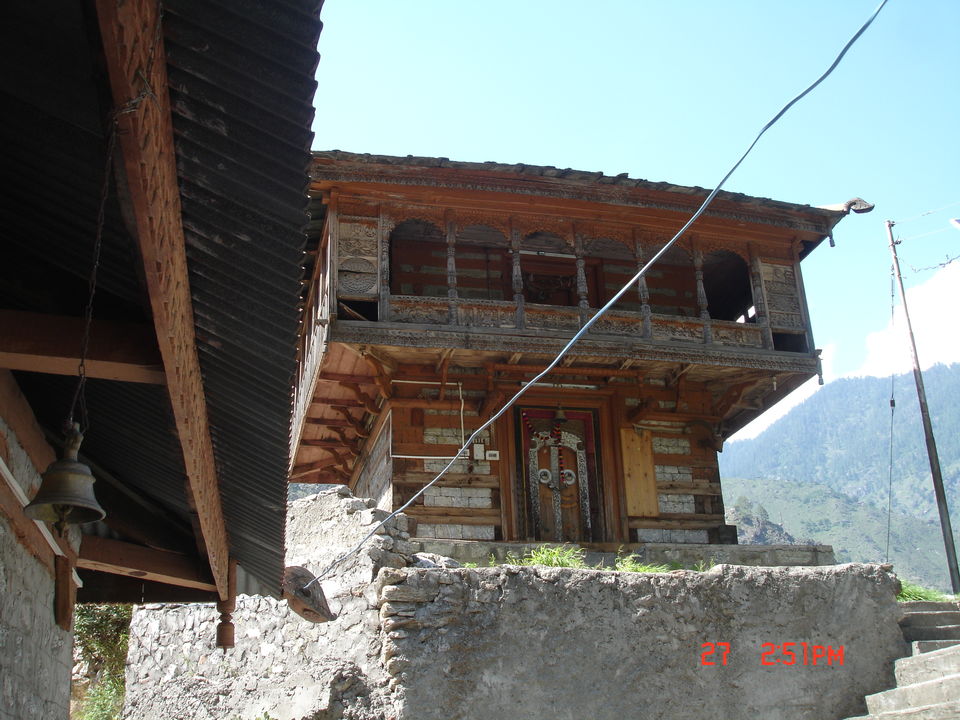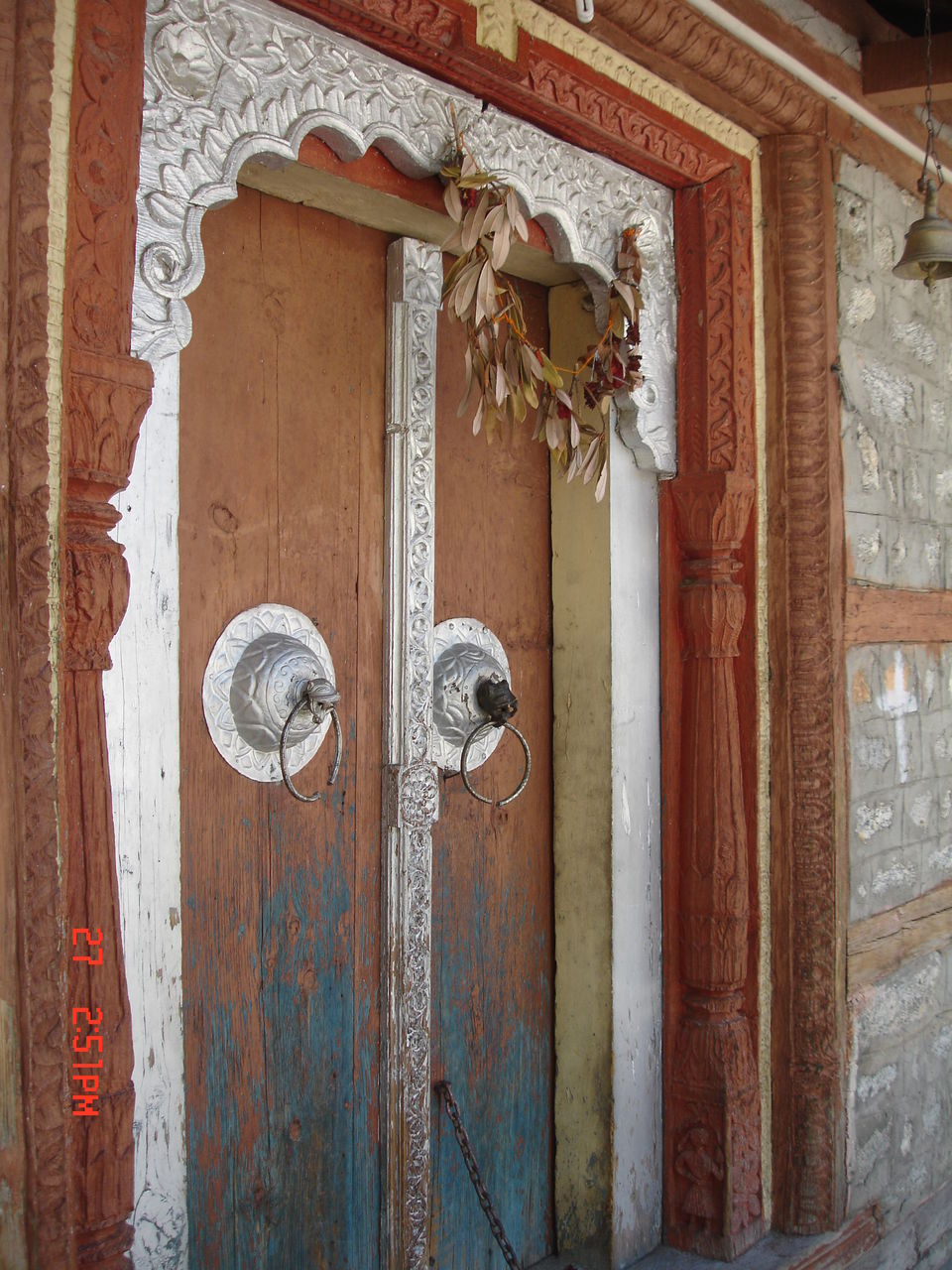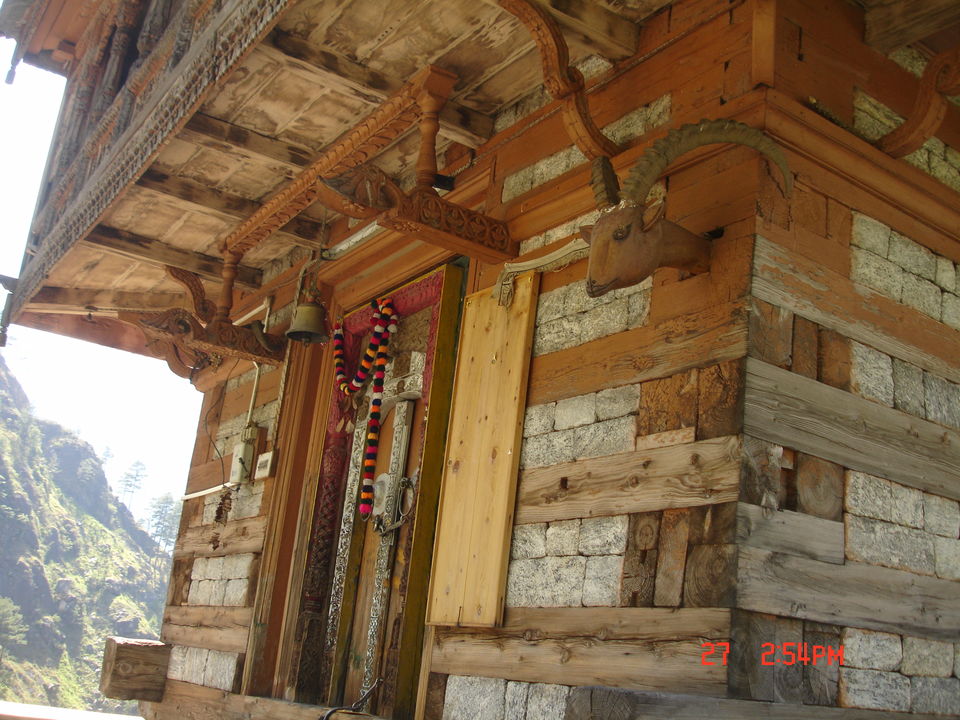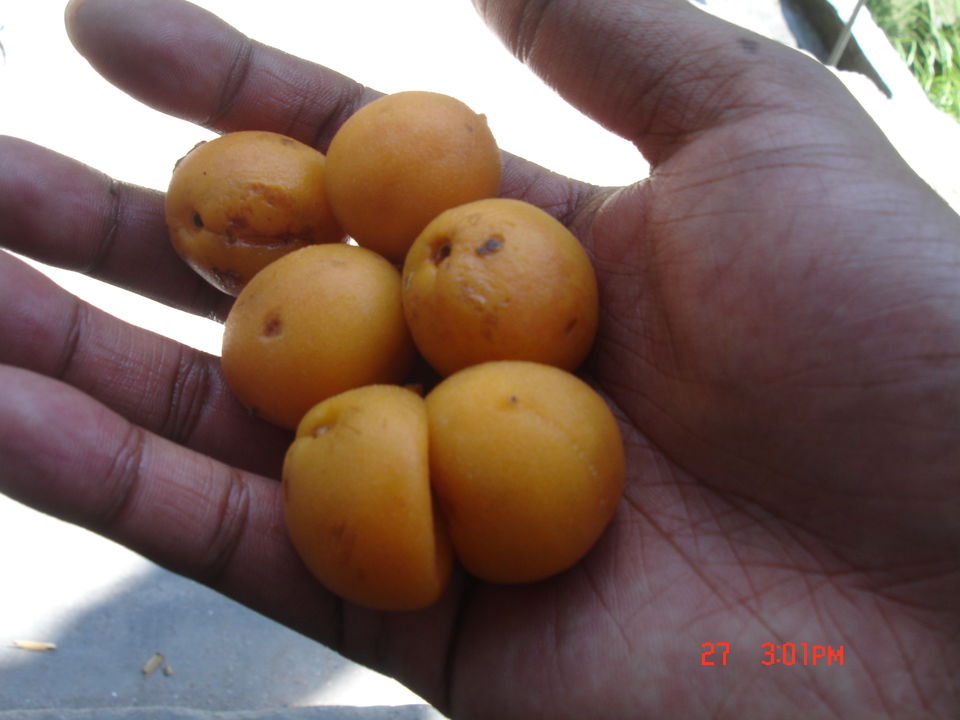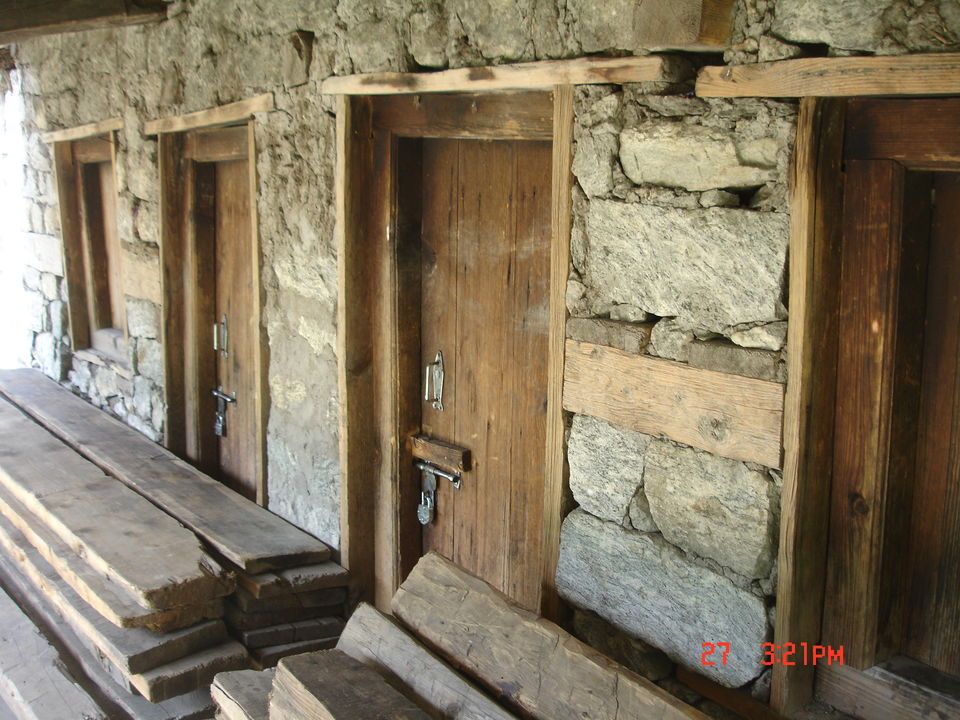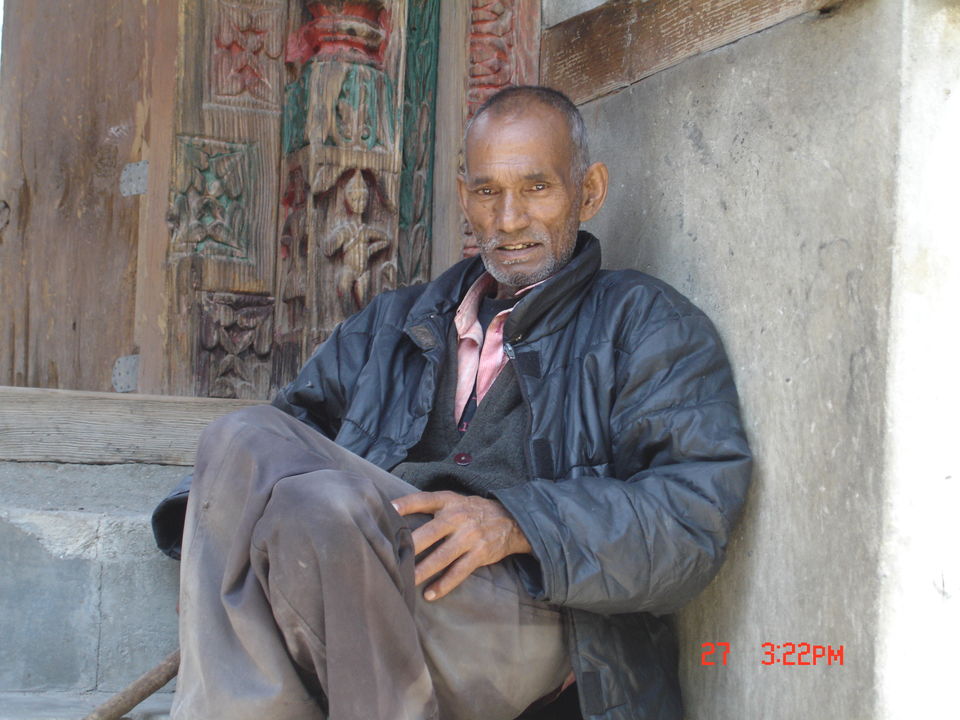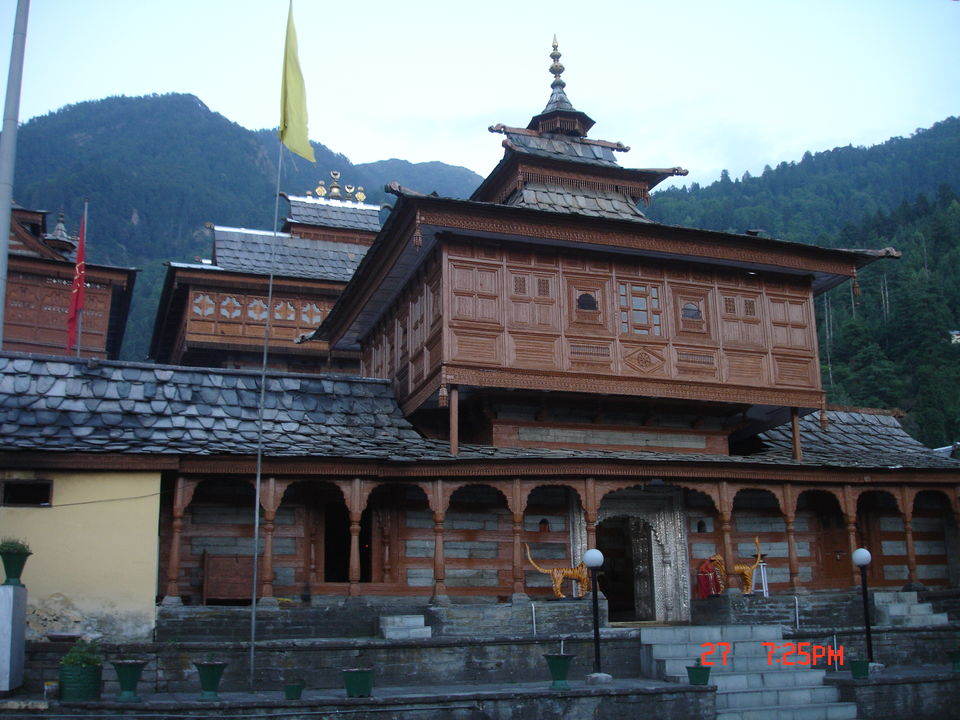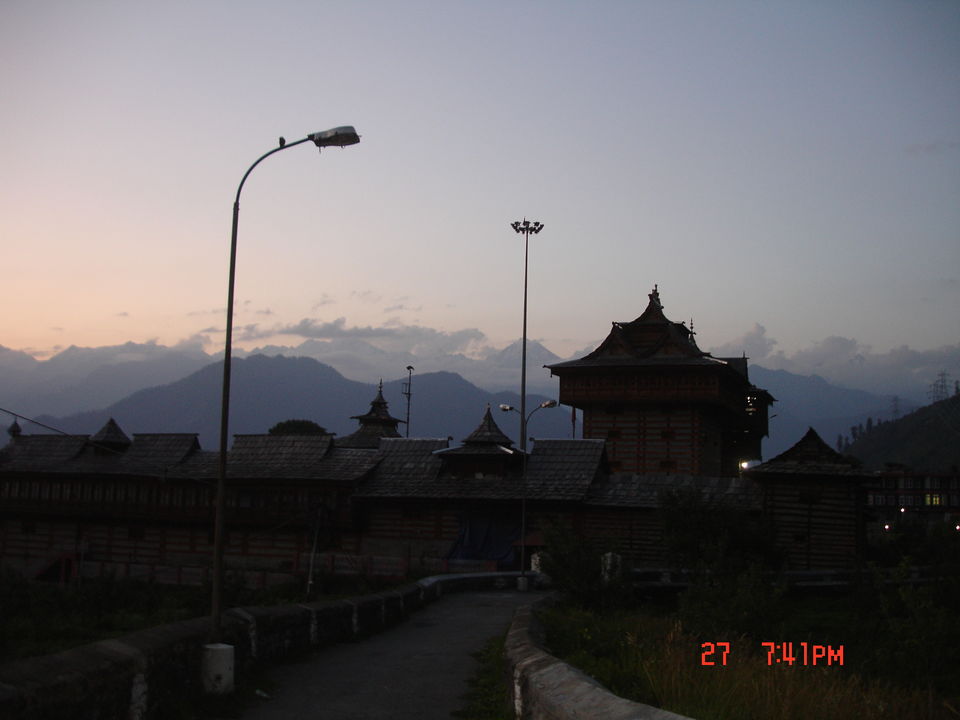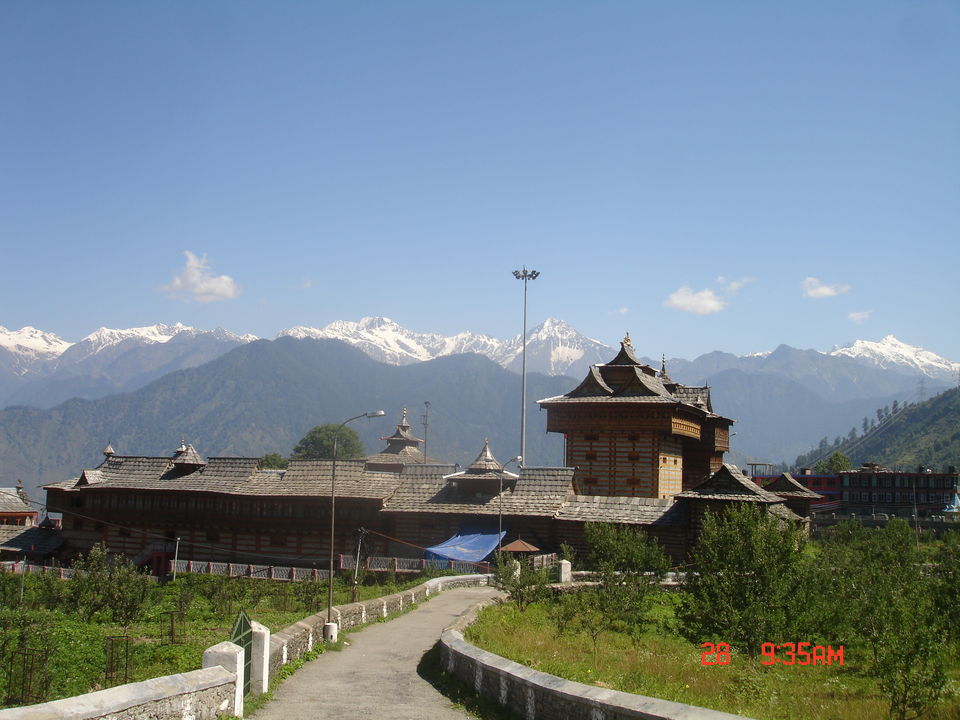 There are places that are offbeat and then there are places off the map. I've always wished that I visit one such place which even Google couldn't locate for me. I'm glad I chanced upon the blog website of Mr. Takeo Kamiya, from Japan, where I came across beautiful pictures of some unheard places and temples that are in Himachal. It indeed is amazing that people from different reaches of the world discover the wonderful facets our country holds which we ourselves are unaware of. There was this one picture of a place that intrigued my wanderlust – Chora. Deeply thankful to Mr Kamiya to have discovered this place, I got the directions from him via mail & set upon an expedition to explore this beautiful village.
I boarded the bus from Delhi ISBT that read "Delhi-Shimla-Reckong Peo". After a prolonged overnight journey of 500kms, I reached Rampur by 10am. While I could endure the morning chill in Shimla, the heat in Rampur was all the more bothering. Rampur boasts of housing one of the largest hydroelectric projects (Nathpa Jhakri) in the country, at Jhakri. It also houses the world's deepest and largest surge shaft at Shah. Initially I had planned to give a visit to these engineering marvels (being a civil engineer myself) but after hustling to these places and realizing that for power house at Jhakri I needed a pass to be issued which was a time taking process and to reach Shah I would have to walk 6 kms from Ratanpur as bus frequency till Shah was very low. So I eventually dropped this futile idea & made up my mind that I head up straight to Chora as it would fall on the same route. On the way the bus stopped at Jeori as the driver needed to eat. I utilized the time to fill my stomach as well and bought a couple of beer cans. When I got down at Chora, I asked the locals and showed them a picture I was carrying as I couldn't find what I came for. They replied it's actually Kafour; people reach there by the name of Chora most of the time. It was just before the police checkpost that was merely 500m before entering Chora. So I walked back and there it was, my fancied destination. The very landscape looked beautiful; wooden houses and a big temple dotting upon a Gorge (called dhankaar/dhaank in the local language) with the Sutluj flowing beneath. I couldn't wait to enter the village. As I walked down, the concrete steps were littered all over by wild apricots fallen from trees. I first met Santi Lal ji, sitting idly on the steps of the Hirma (other name for Hidimba) Devi temple. He smiled to see a visitor in this village and happily asked me to go and have a look inside the temple complex. I entered and briefly looked around, took few pictures. The common aspect of almost all temples in all of Himachal that I've noticed is bigger box above a small box with a gabled roof on top. All wooden & floors may vary! Standing by the railing I looked at the valley with the Sutluj cutting through. Sutluj is very muddy by the way. I returned and sat for a while to have a chit chat with Santi Lal ji. The poor old man has to suffice for himself working as the temple guard. He is a bit sad though that his children left him to settle in cities above for better comforts but his courage of supporting himself ALONE is commendable. Even at the age of 60 and suffering from asthma, this man does all the work himself. I insisted a bit if he would allow me to stay at his place for the night and help him in his daily chores the next day to which he responded in a very embarrassed tone. Said it's in a very bad condition and dirty, I can't allow. No one can was. Rather all the 12 houses that are in this village can't take any people since they are devoid of even the very basic necessities. To get even water for daily usage, people have to walk miles. Most of the houses are all built of mud, few are built of wood. I suggested that he provide me a mat and I would sleep on the floor, inside the temple complex. He laughed at my insanity. On one side, there were two cots with apricots lying over them for drying. He said it's called chuli in the local language. He brought me a few fresh ones and asked me to first wash them with water before I eat to clean as well as cool it a bit. The fruits tasted sweet though he recommended they need to be eaten cold as otherwise it might upset stomach. They sell it as a fruit; use the fruit part, mix it with gur (jaggery) and make local alcohol called ghanti (I wished if I could have some but it wasn't available then); sell the oil extracted from the seeds which is used for cooking purposes. All this means of income comes from a fruit. He showed me that with recent collections of the temple, they are building a small guest house to increase the tourism which in a way would improve the lives of these people. He told me that the guest house would be ready by another six months and requested me to visit soon. I promised I would return next year and said good bye.
I walked upto the road and waited for the bus to Jeori; Jeori lies at the splitting of the roads leading to Kafour (& Chora) and Sarahan. I hadn't planned earlier where to stay, either at Rampur, Jeori or Sarahan but my heart leaned towards Sarahan in case I fail at my attempt to stay at Kafour. People even mentioned Kafnu but recommended me to go Sarahan as Kafnu would take much more time. I reached Jeori and immediately found a bus about to leave for Sarahan.
I reached Sarahan in an hour. The place is pure serene from all angles; I was simply in awe of the place. There are Bhimkali temples in a vast land area with the backdrop of Shrikhand snow mountains. The first thing i needed done was scout for guest houses as I had to refresh and wash up myself which I hadn't done for the past 20 hours. There are dormitories inside the temple which can cost a mere Rs 200; there is govt. maintained guest house Shrikhand (HPTDC) whose starting price is 1700Rs and then there are plethora of guest houses in the budget range of Rs 500-1000. I checked the Shivam guest house and got a room for 400Rs. I have a fetish for a balcony with the view of the mountains right in front. After refreshing, I head down to stroll in the beautiful evening that was dawning upon, to visit the temples and also eat. The orange hues shared a nice camaraderie with the temple architecture. For eating I went to the Tenzin kitchen. The lady makes delicious teas and chowmein. I enquired what Tibetan tea was and the lady was very honest that most people do not like it. Perhaps their taste buds are averse to the concept of butter and salt mixed with tea. So even I avoided it and instead ordered a lemon tea, thukpa and chowmein. In all of Sarahan you would only find vegetarian food, I don't know maybe if they can make you chicken/mutton on a special request.
After dinner, I headed back to my room watched a bit of DID season 5. A girl danced to a scene from the movie "Veerana". Hilarious what Indians can achieve! After the heinous crime of watching this, I shut off the TV and relaxed in the balcony with my beer & some snacks (my office has started giving away packed snacks to employees; salaries to time pe dete nahin; and I had retained the Friday goodies). How hours passed in the quaint, the silence….the moon seemed to set in a straight line before it disappeared behind the trees…….. until 3 hours passed.
In the morning the next day, I went to the tenzin kitchen again and had some nice tea. For breakfast, the lady directed me to a shop where you get the best paranthas. It's located right next to the vegetable shop, at the bus stop. I normally don't eat paranthas, was rather skeptical if I would finish up this monster myself but it was just awesome and very tasty. I asked the owner why isn't there a sign board, what's the name of the shop. He responded, "the name is ummm…….", "So you are thinking now"!! Cheered laughter's. After this I took a stroll around the place to click some "stunning" pictures of the temple. There is also a pheasantry for bird lovers but that remains closed for 3 months (15 April – 15 July) due to breeding season.
My return bus was to Delhi was at 1.45 pm (ordinary bus) from Rampur. From Sarahan there is this one bus that goes at 11.10am and takes nearly 2 hours so I had reached in time to catch my bus. Finally another trip came to an end. A Very unplanned one though! I had my contingencies but nothing definitive. It was all how the locals directed me and given the time frame the choices I made in the instant. As Jason Lewis puts it – "Don't plan everything, that's no way to travel".  
Details of journey
Rampur – Jeori : 23 kms, 
Jeory – Kafour : 14 kms, 
Jeori – Sarahan : 17 kms, 
Sarahan – Rampur : 38 kms, 
Good thing is there are frequent buses to and fro at all these major points, especially Jeori.
Shivam guest house : down the road on the right side of the temple. Contact Om Prakash – 09459035420; May-July is season so better to call & check availability.