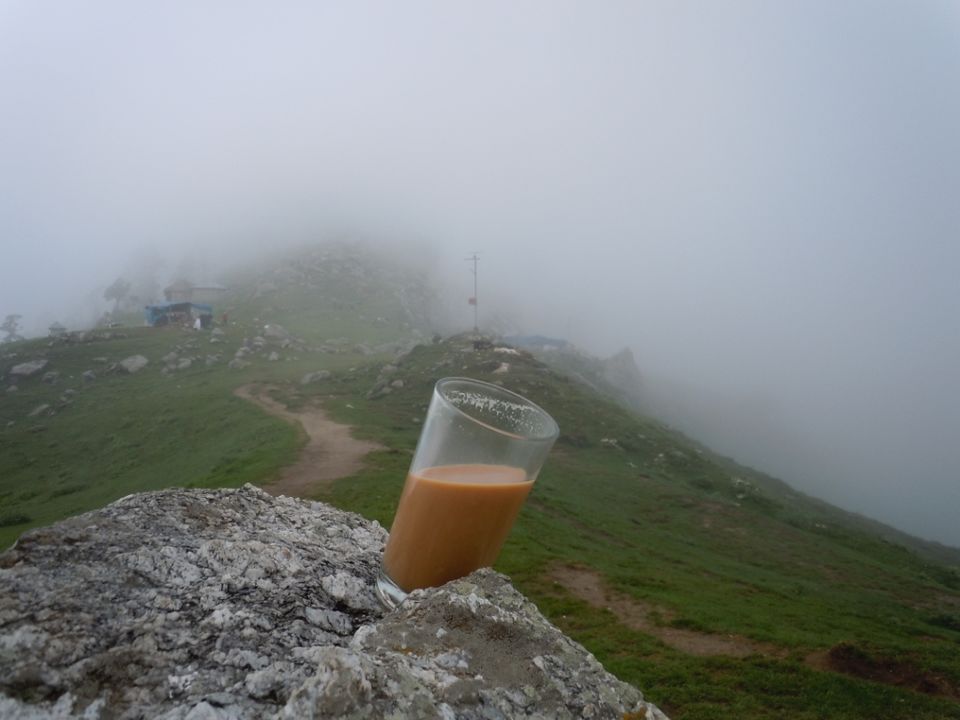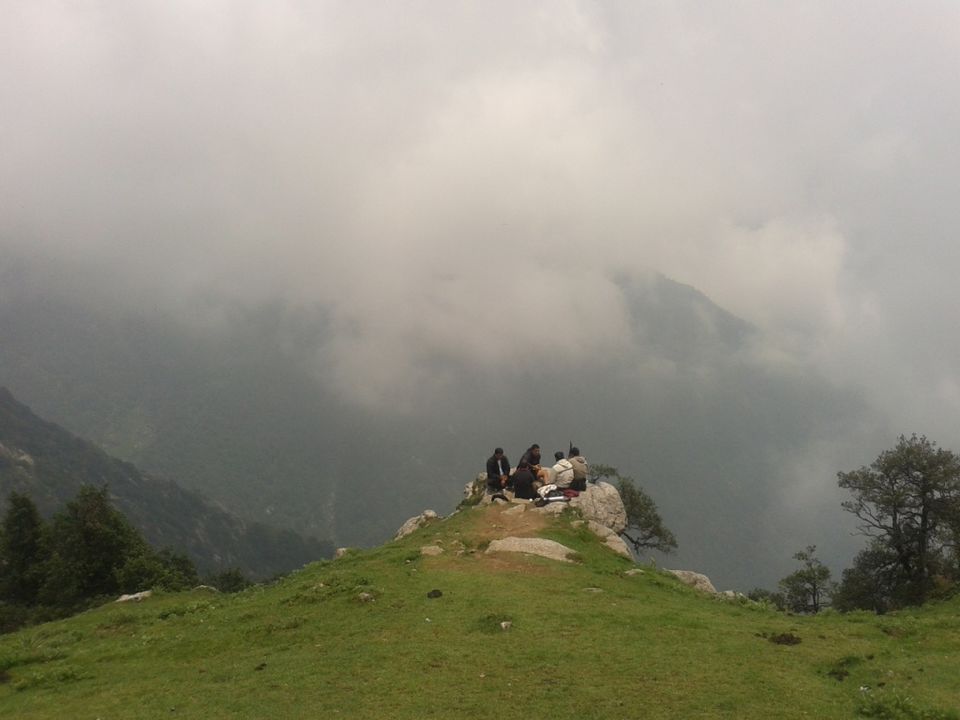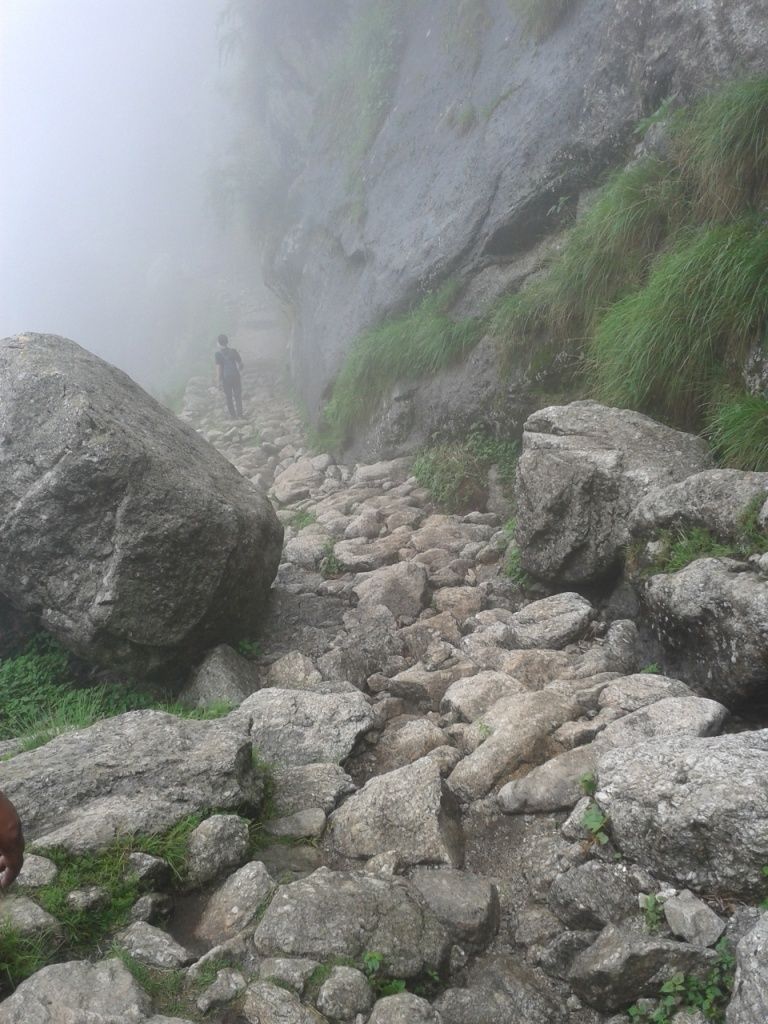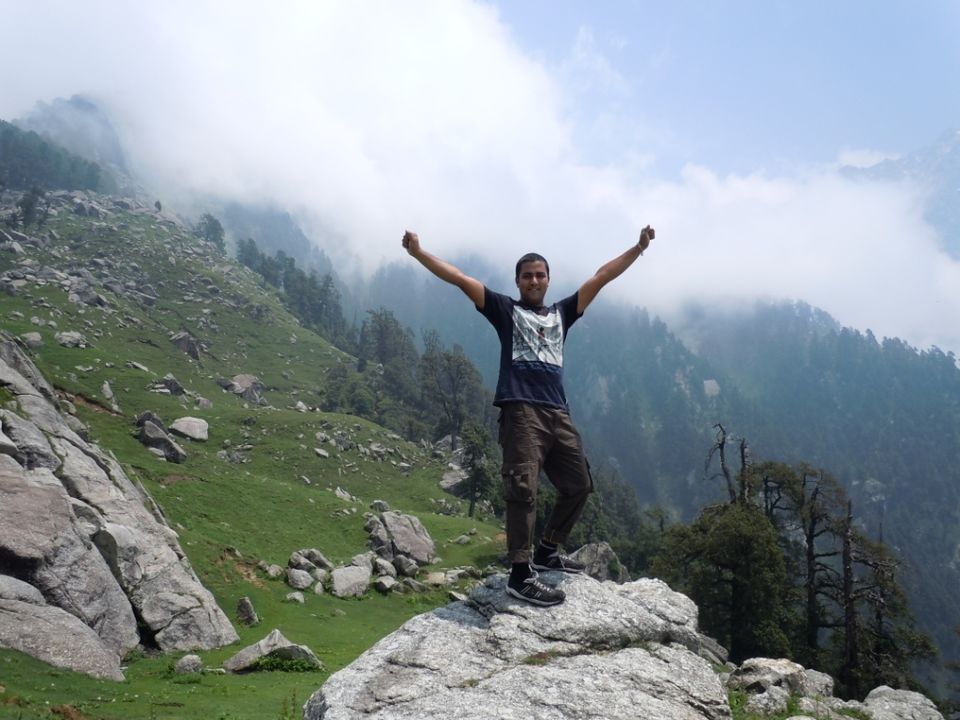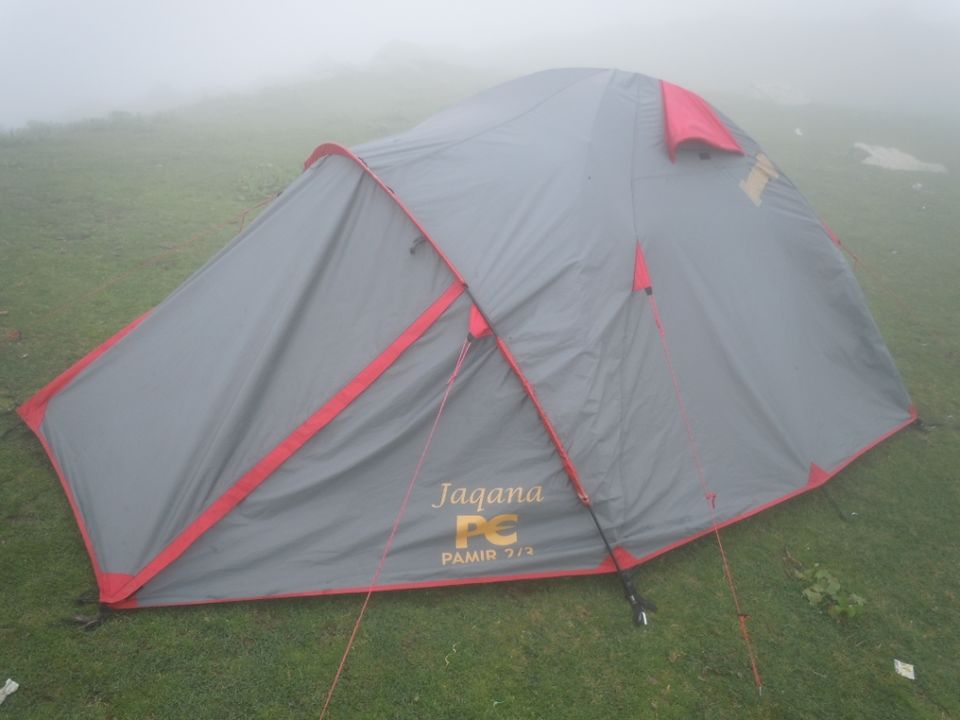 I visited Triund for the first time in June 2013. It was a great experience.
It was raining a lot in Mcleodganj during afternoon, a day before, and was a little cloudy the next morning before starting for Triund. I was doubtful about the trek. On suggestions of a few locals, I went ahead with the plan and enjoyed every bit of it.
I took an Auto Rickshaw from the main square to Dharamkot at around 10:30am. It reached there in 10 minutes and dropped me by WOW cafe. After having tea and toasts, I started around 11:30 am and reached Gallu temple in 50 mins. After Gallu temple the path became steep and rough. It was very misty & beautiful from there.
On the way I met a few Indians and more foreigners who were coming back from Triund and had stayed overnight there. Soon I reached Magic view cafe-they serve really nice tea and Maggi noodles :)
The view over there is magical. One can feel the fresh air to the bottom of the lungs.Beyond magic view cafe the path was only rocks and it did hurt d feet but i was enjoying the nature around which kept me going.
I reached Triund at 15:50hrs and was bold by the beauty of the place. The first thing i noticed was the Waste collection bags of an NGO i support at Dharamshala & have worked with once earlier-Waste Warriors. They have really done a great job in keeping this place a heaven for tourists.
The weather changed so quickly that one moment it was so misty around that one cant see the hills on the opposite side and in another moment sun appeared to give a glimpse of the wide views there.
I had never experienced such peace ever before.I was so close to nature & everything seemed at its best & untouched.There were options to stay over in tents and a forest rest house but for booking in the rest house one has to visit Forest office at Dharamshala in advance.There is really shortage of water there so get yourself enough amount of water bottles from Mcleod-Bottled water is expensive at Triund & If u plan to stay overnight-do keep in mind there r no built washrooms there so carry the needful things with u!!
I rented one tent & had some rest,later walked around the beautiful triund hill. There were around 12-13 young people there who stayed overnight at the hill. It rained heavily for an hour in late evening during which we took shelter in forest rest house. When the weather became clear- we all enjoyed bornfire with lovely guitar music and drinks which every one bought along from Mcleod in morning. The travel experiences were exchanged under the star lit sky and new friends were made. It was Summer month of June but it started to feel chilly at 10 pm and with no proper light available-we left for our tents and retired soon.
In the morning we witnessed one of the best sunrises ever.The fresh rays of sun changed the color of the hill tops every 10 mins. We packed our bags and few of us decided to trek further up towards ILAKA and camp for 2 more nights, I started my journey back with 3 others and we reached Mcleod in 4 hours.
It was one of the best experiences ever had while travelling and I look forward to see Triund covered in Snow in the coming winters!!!