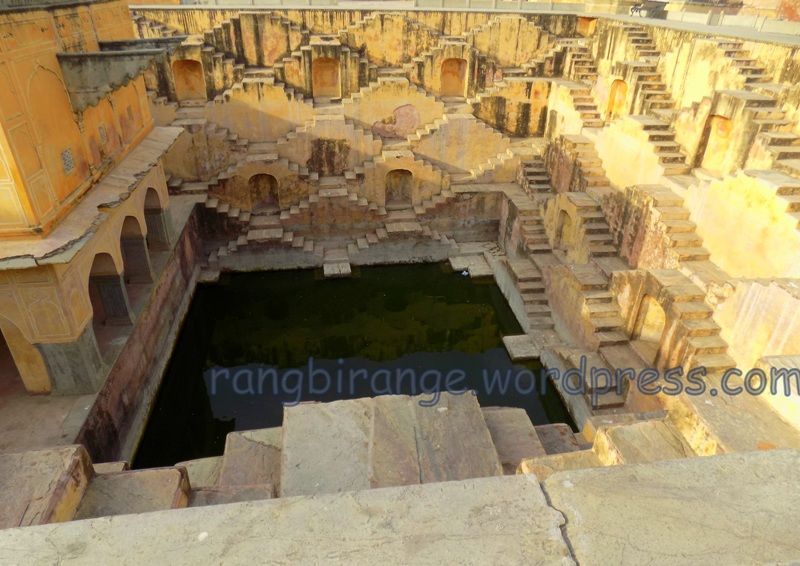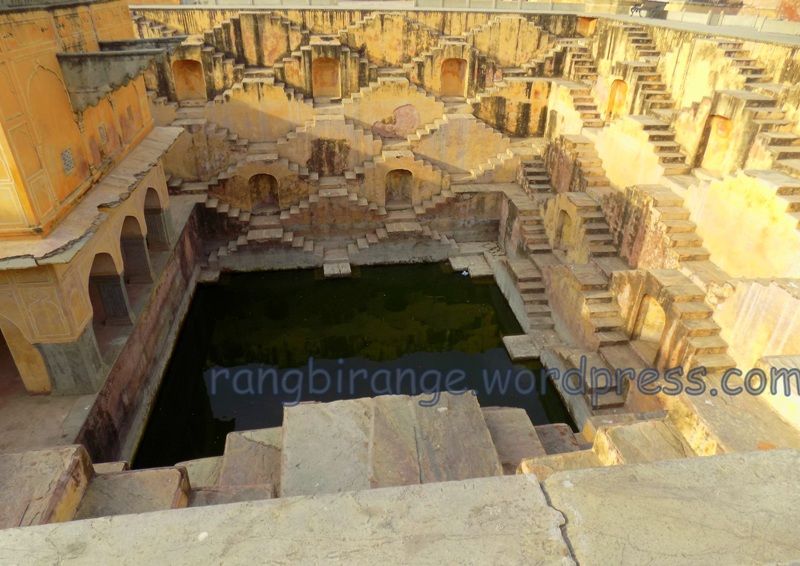 PANNA MIAN KI BAOLI
Standing on the top of the 900-year-old baoli (step well) was dizzying and exhilarating. This was the first time I was seeing a baoli.
Surrounded by the majestic and imposing Amer Fort, this lesser known oasis is a hidden gem and a great place to study 11th century ancient Indian-Persian architecture that was extensively used in India during that period.
This North facing Stepwell in Rajasthan is also called Panna Mian Ki Baoli, and can be easily missed on the cobblestoned path to the fort, if the visitor isn't careful.
Located near the enchanting Ambikeshwar Temple, it's a multi-storey stepwell, each storey having multiple staircases. Upon reaching the baoli you realise it's an 'away from it all serenity' in the centre of the touristy hustle bustle.
Panna Meena ka Kund or Panna Mian ki Baoli is an 11th Century Stepwell in India
The stepwell certainly is popular with movies location hunters as it was featured in the Hollywood's The Best Exotic Marigold Hotel where Dev Patel meets girlfriend Tina Desai.
Each step is measured 8 by 8 and diagonally sit on top of each other, lending a busy zig-zag appearance to the entire structure. A three-pointed arched platform overlooks the water tank. It has chhattris with domed roof having foliated arch pattern; and inverted lotus pattern adorn the four corners of the tanks at ground level. It is made of stone and brick and painted in golden yellow.
It is generally believed that one cannot take the same set of stairs to go up, as one had taken while going down. But the locals are adept at it! Bet I will try next time :-)