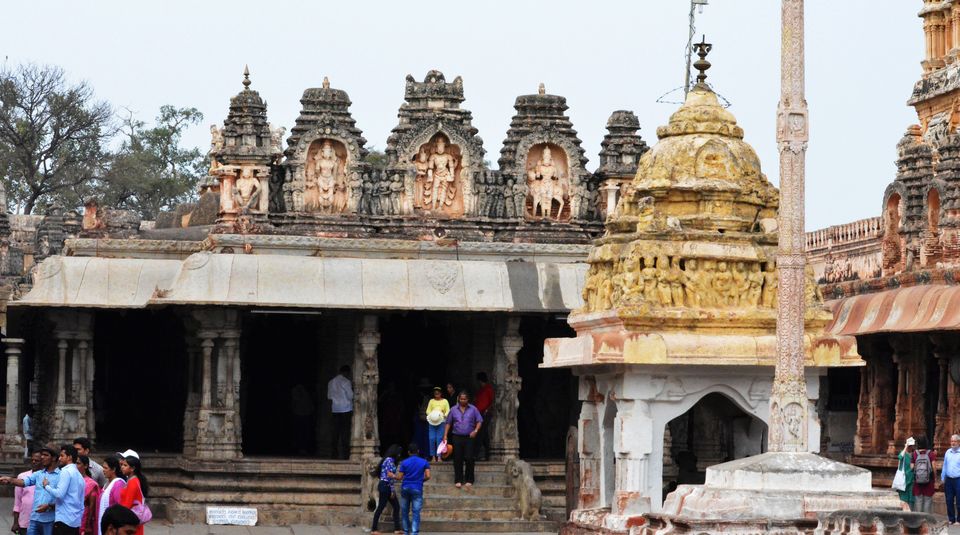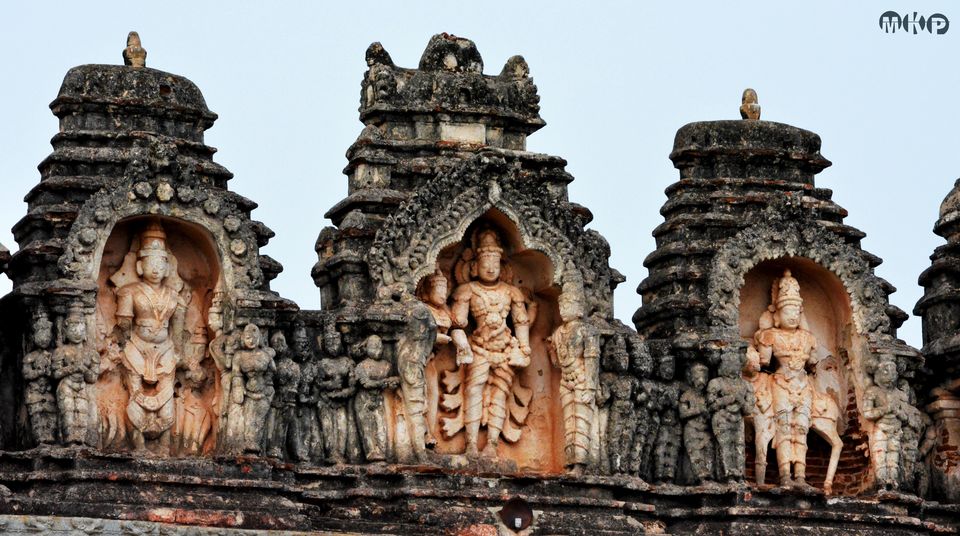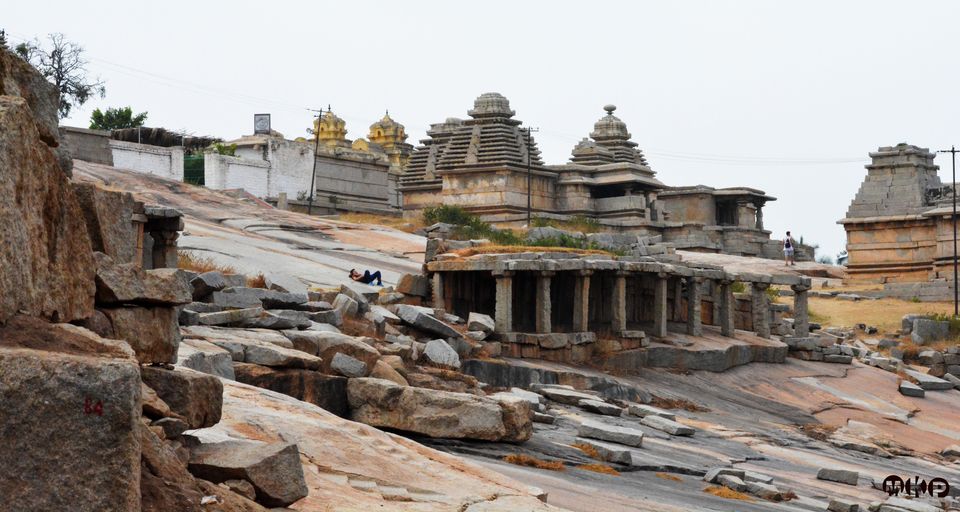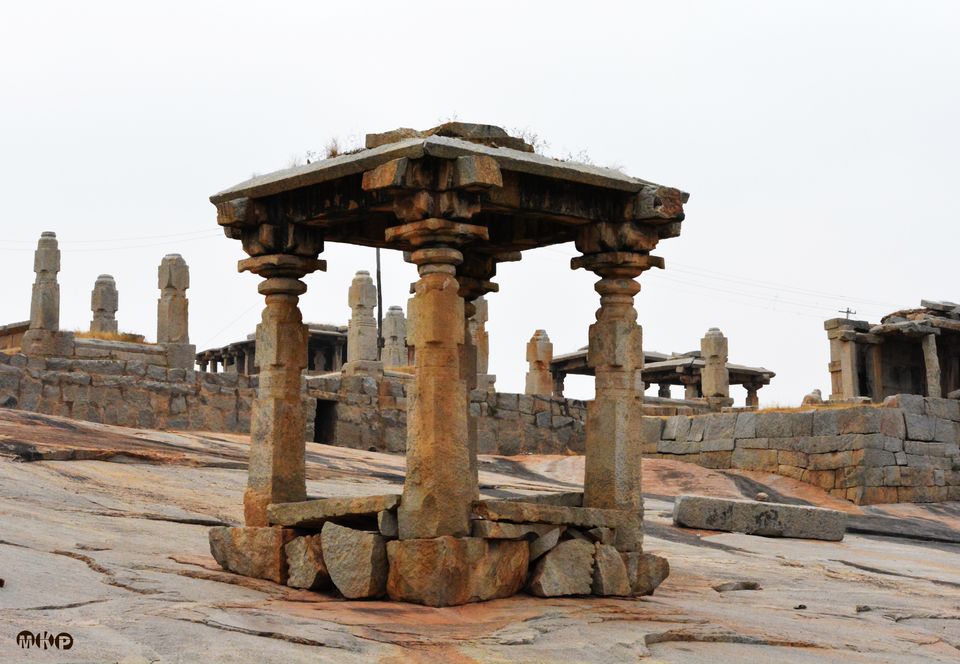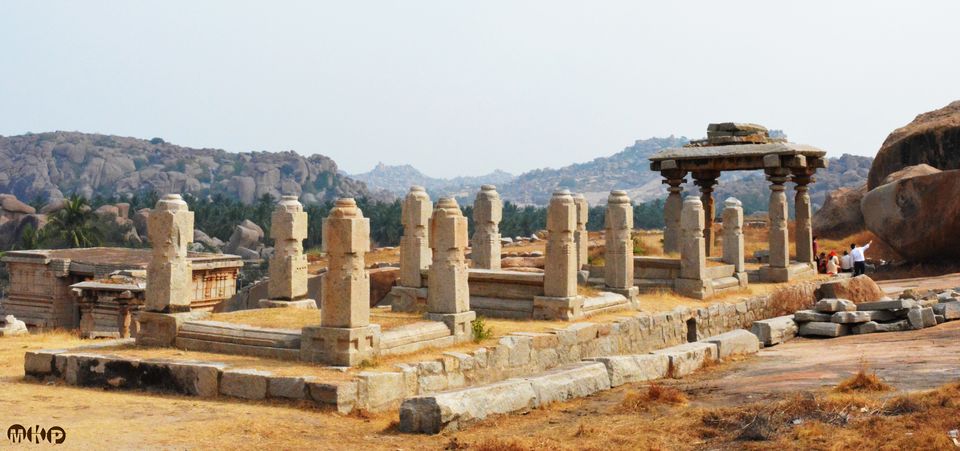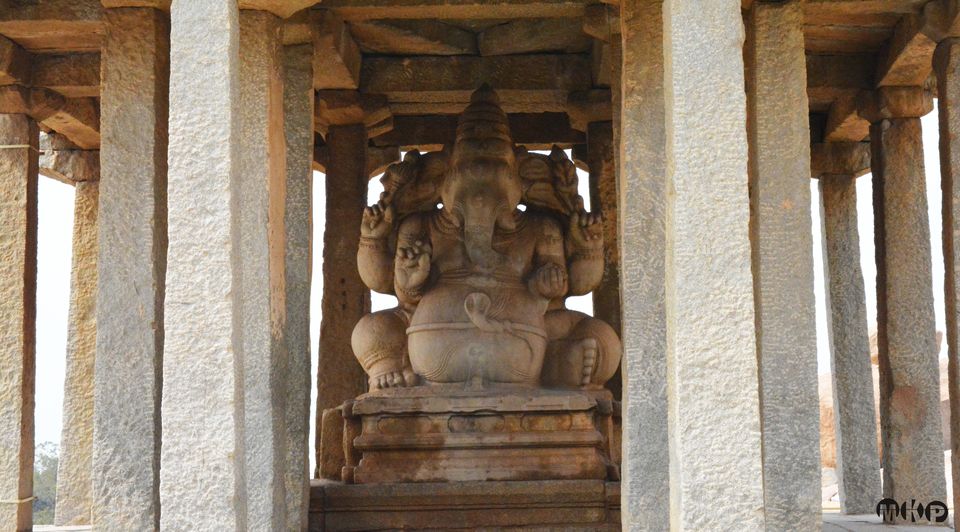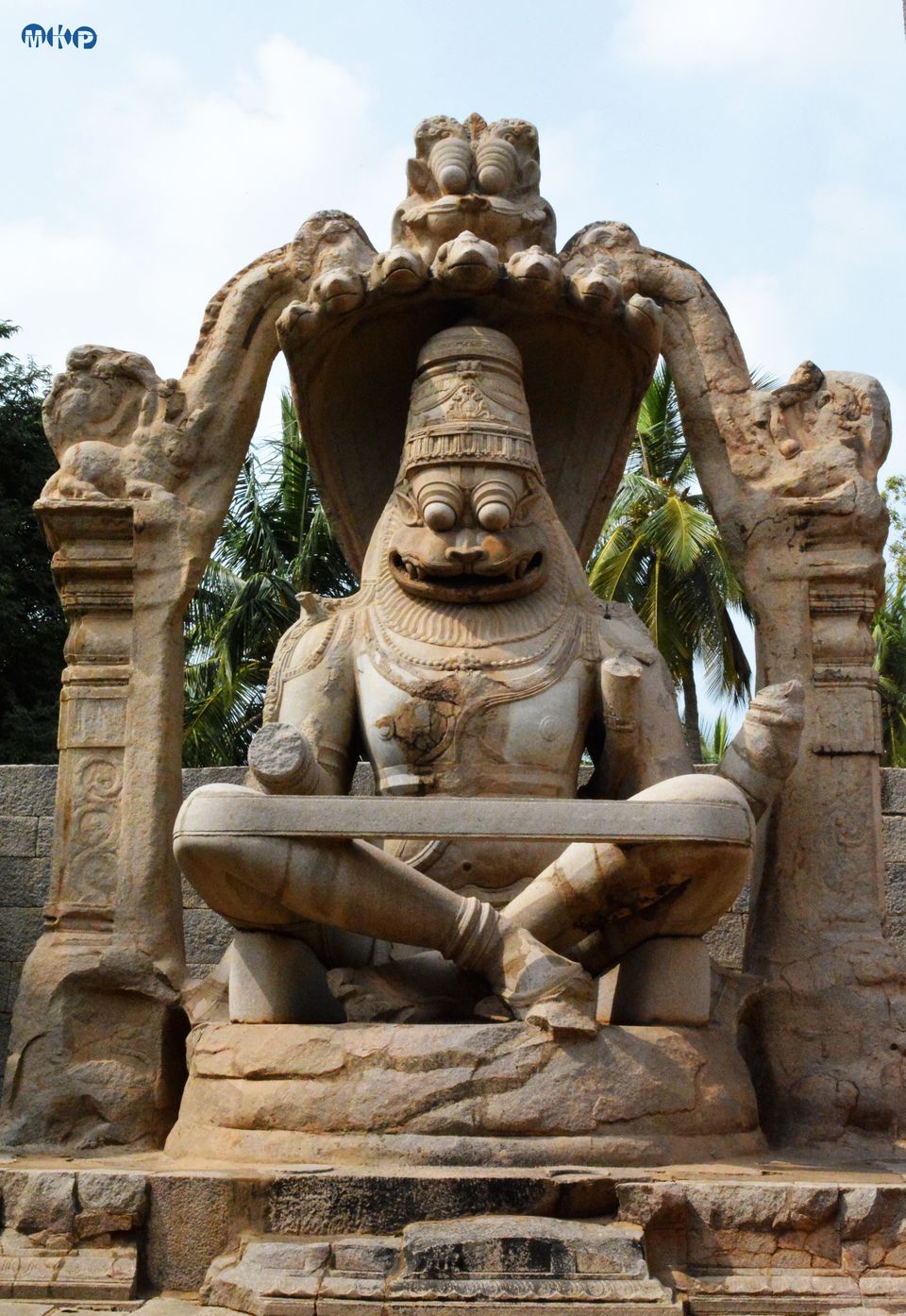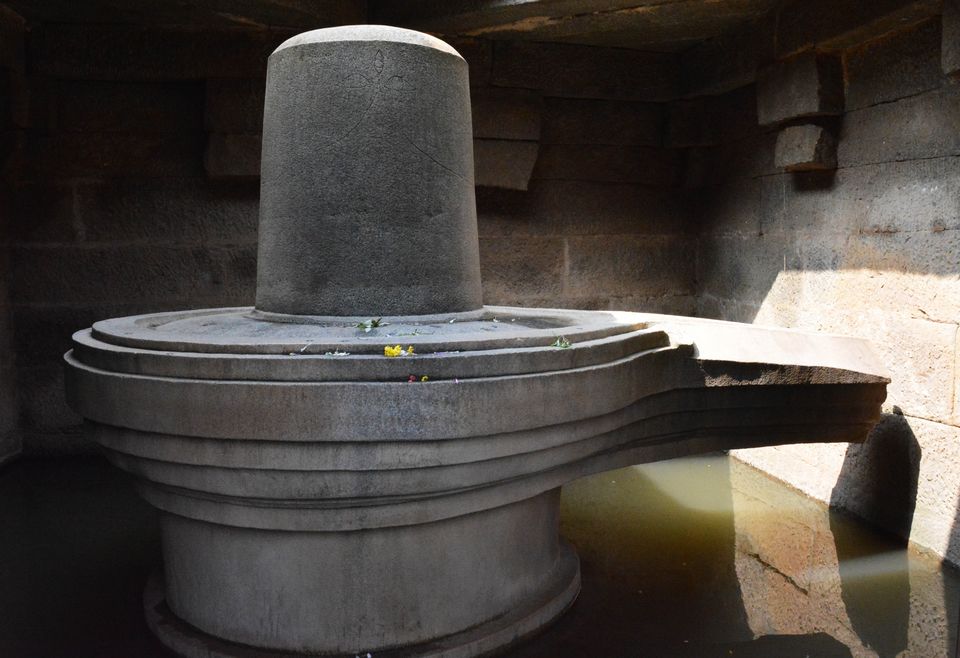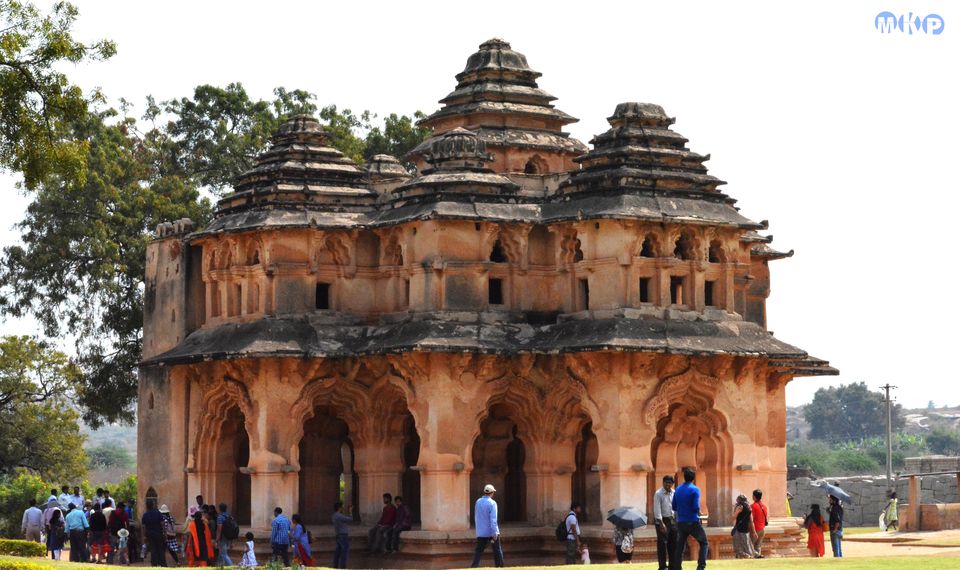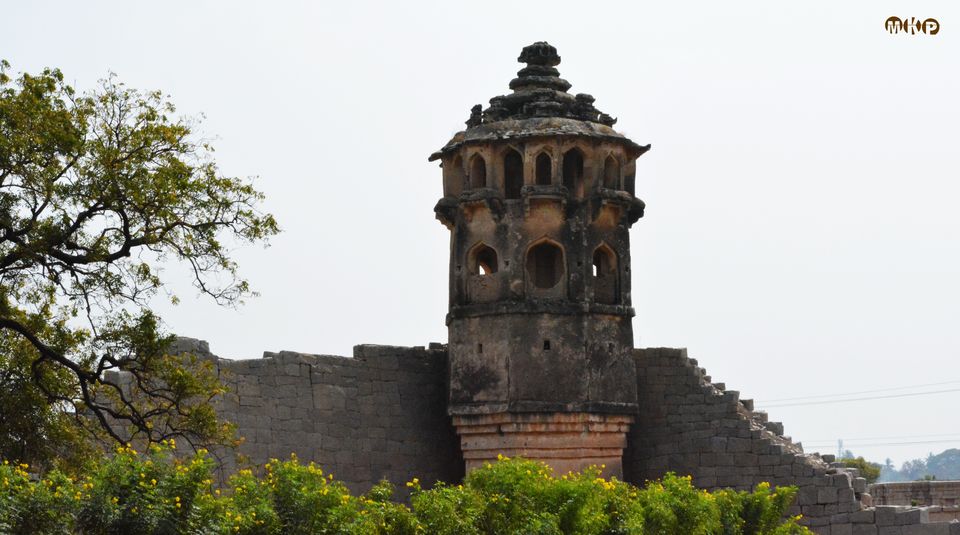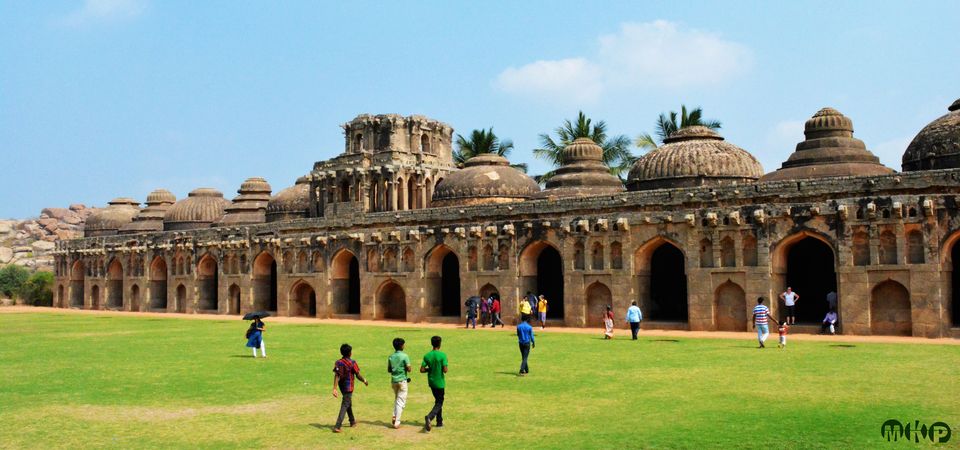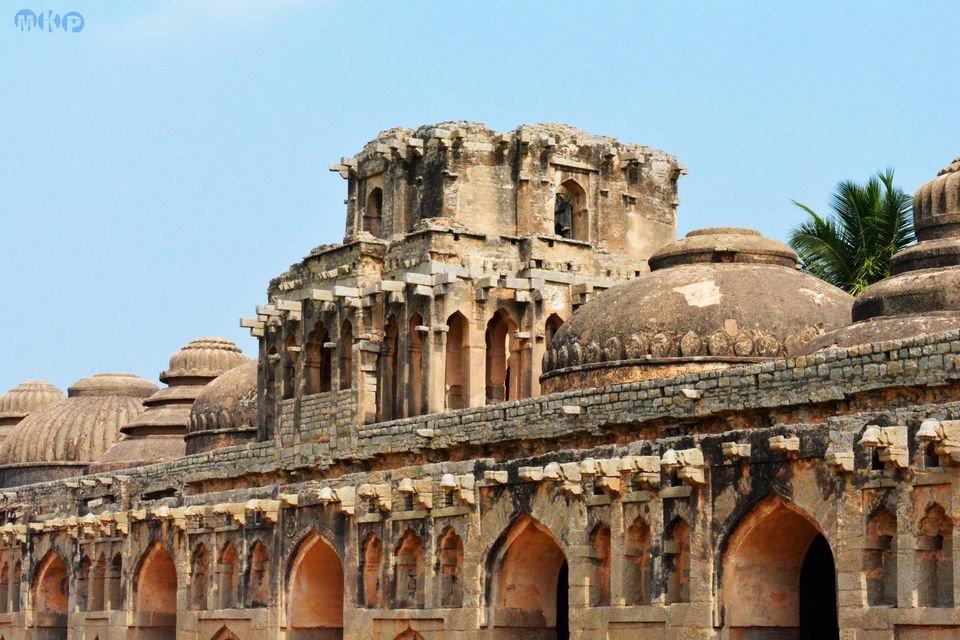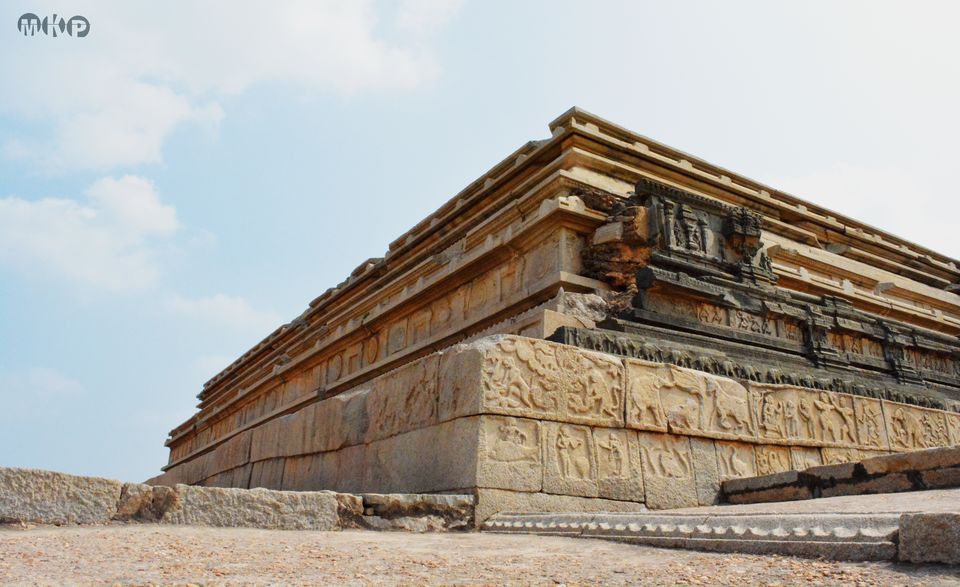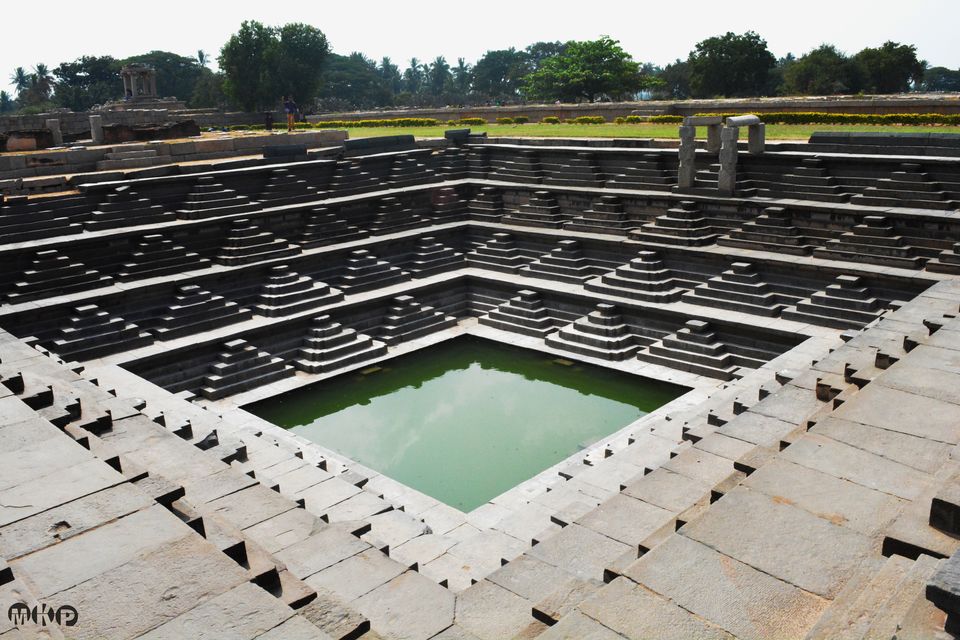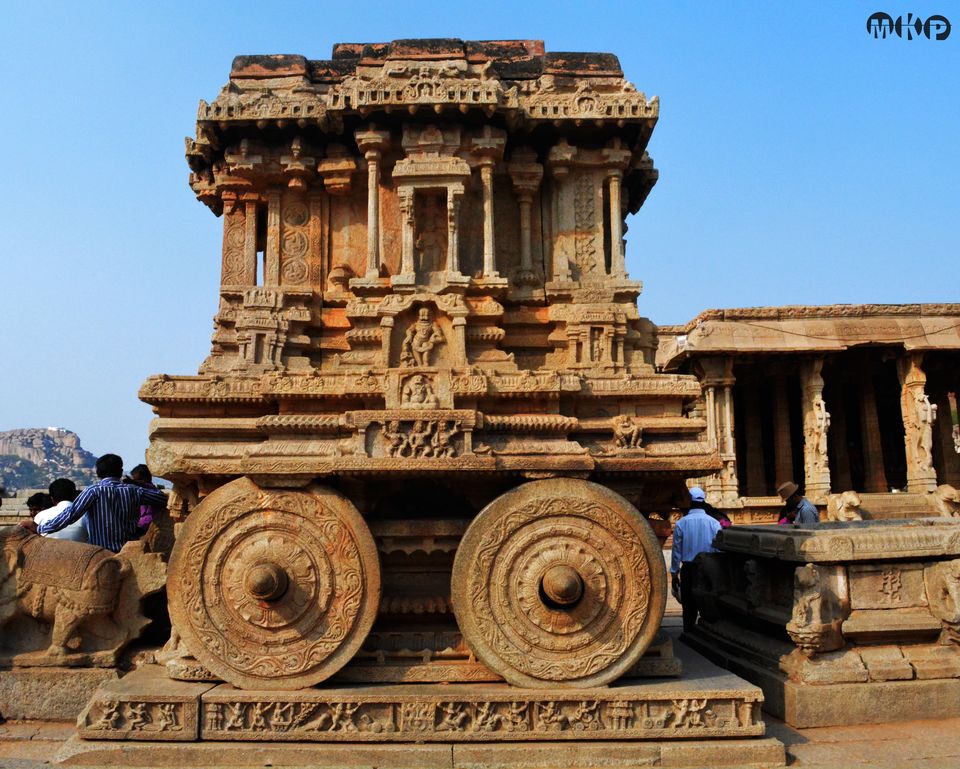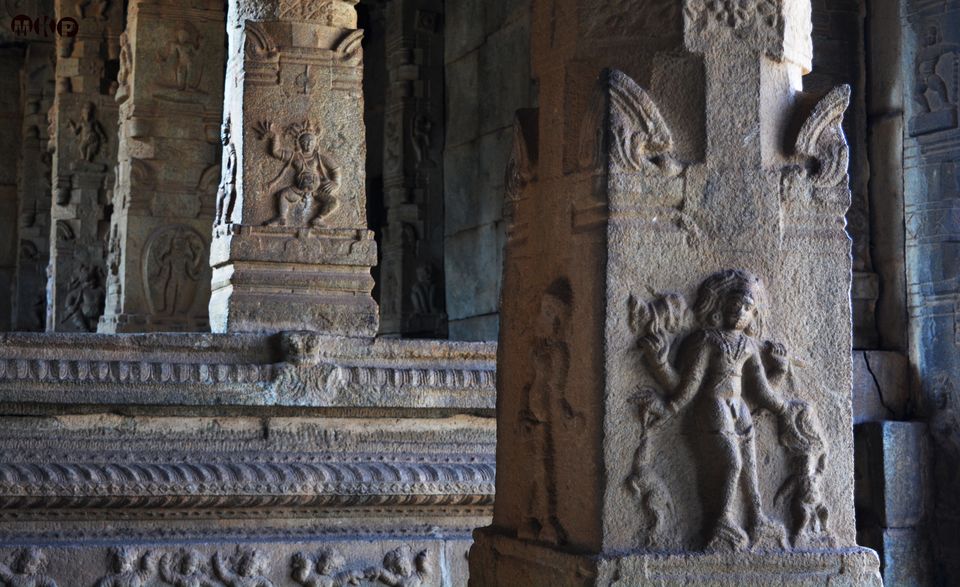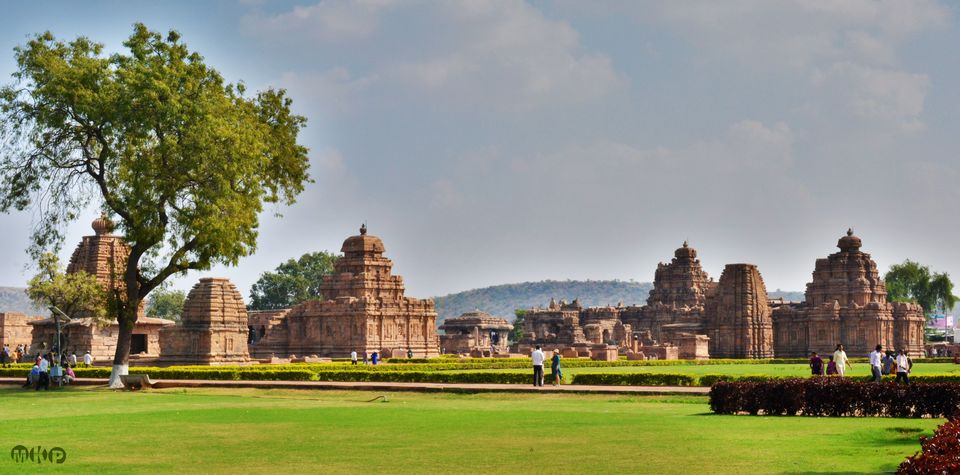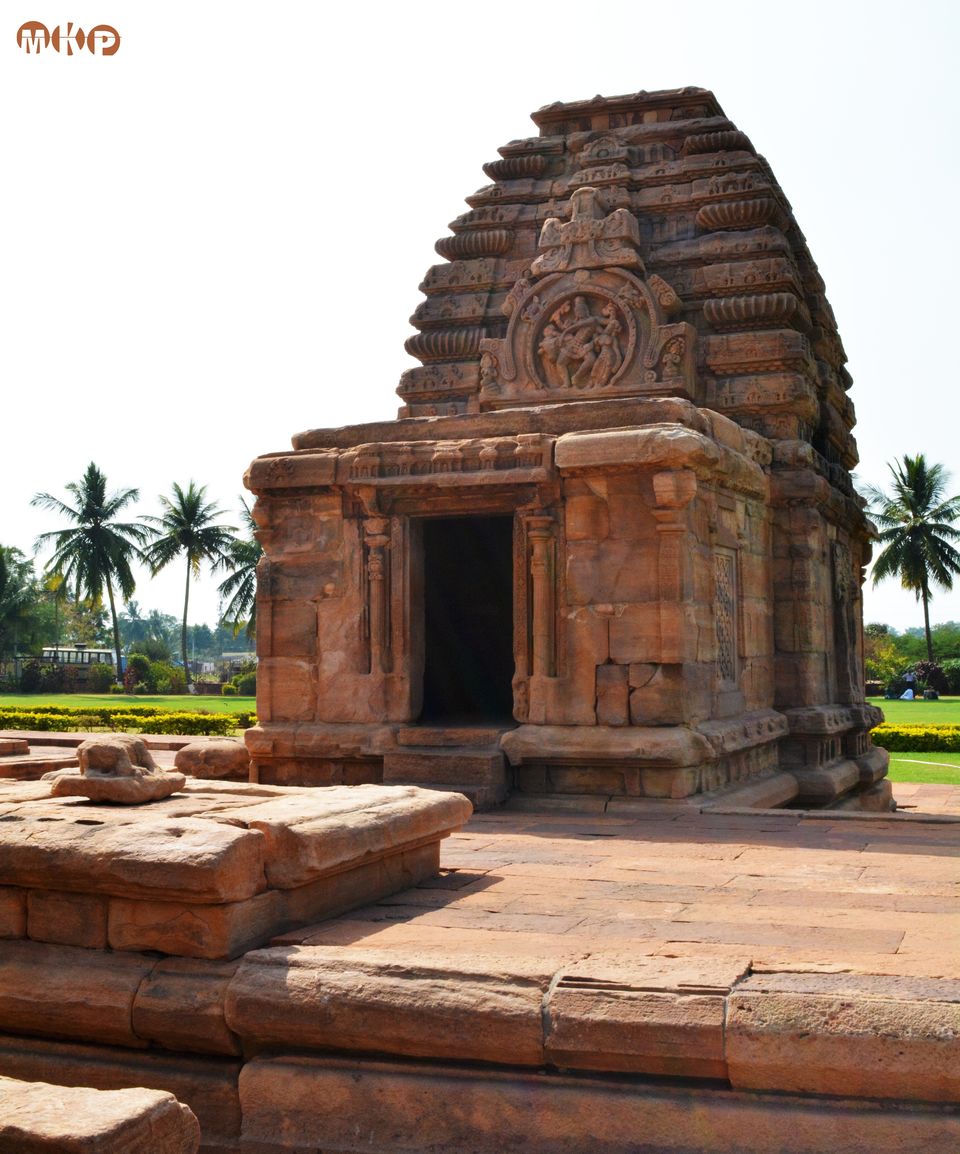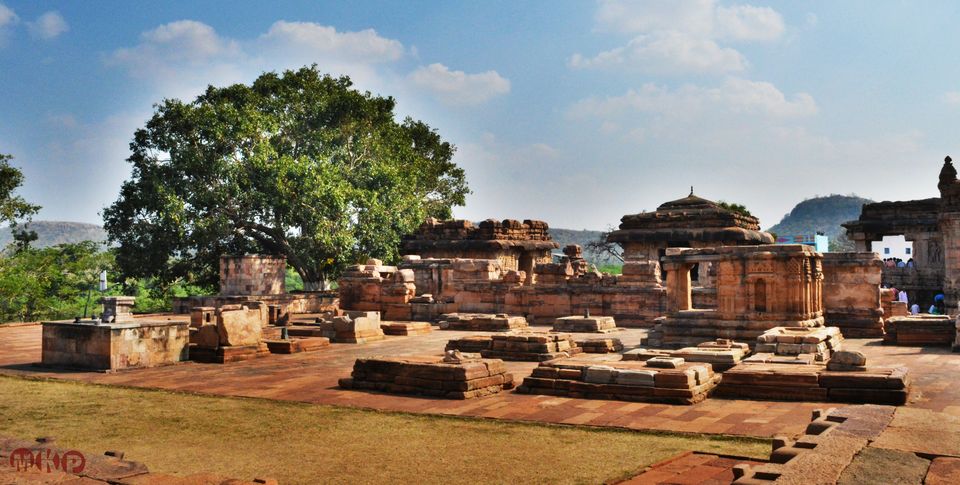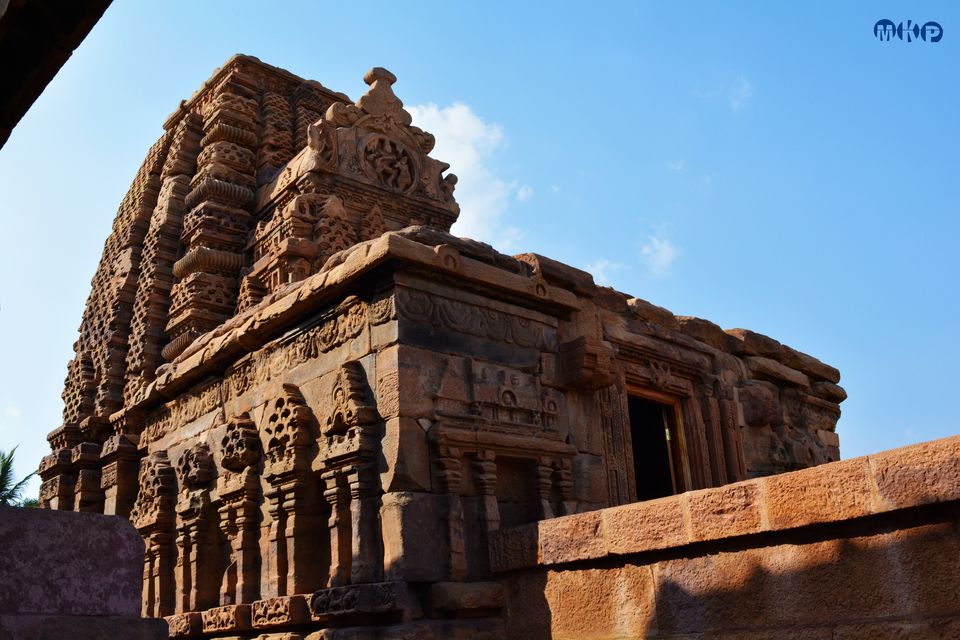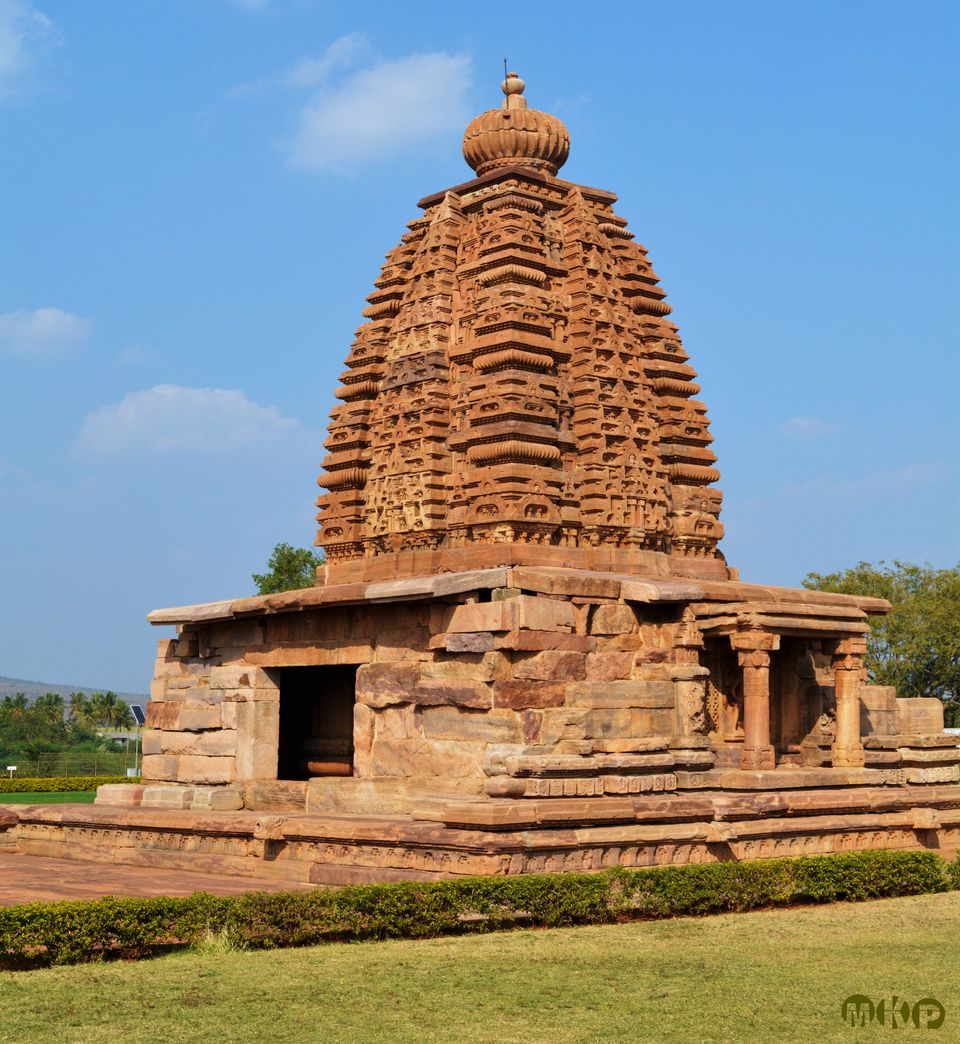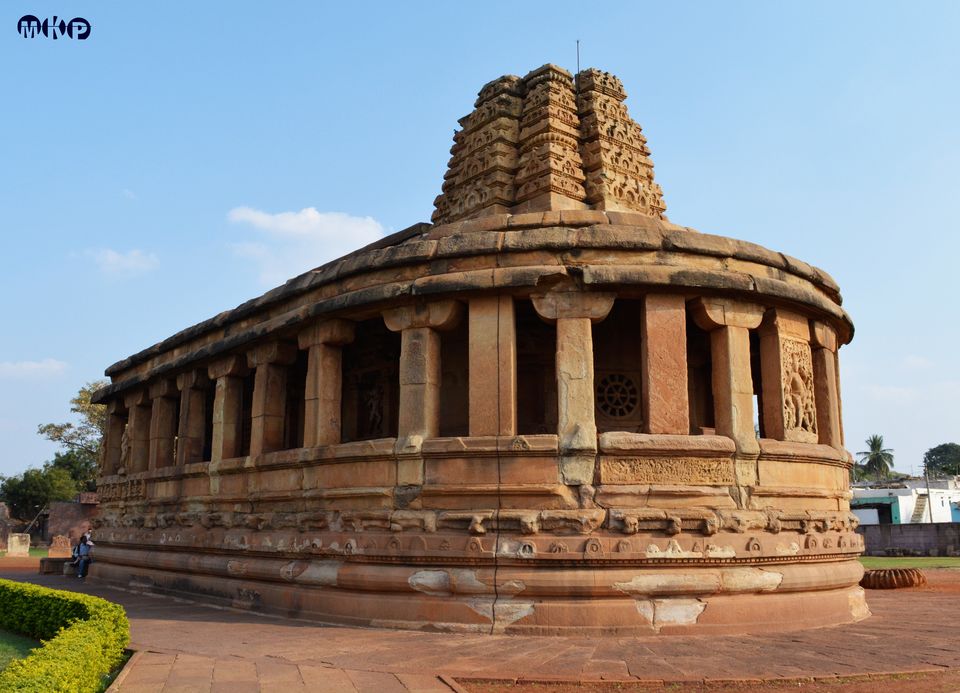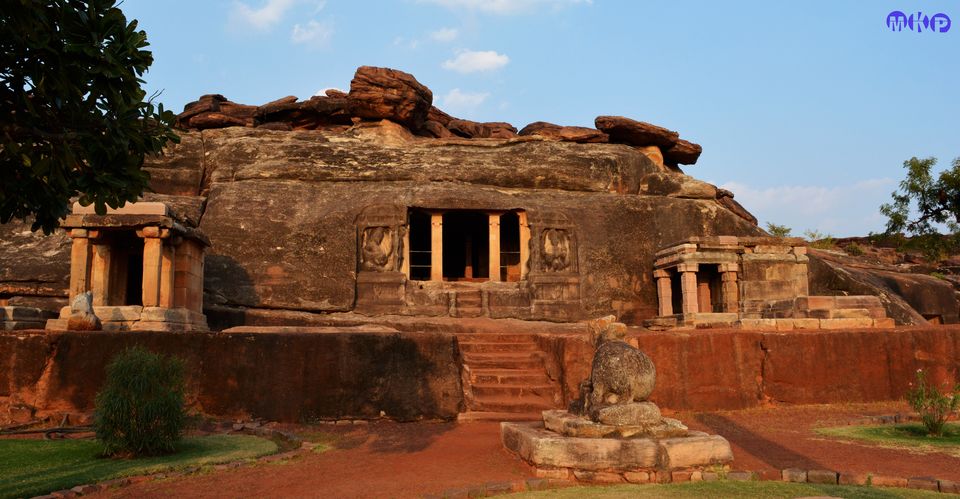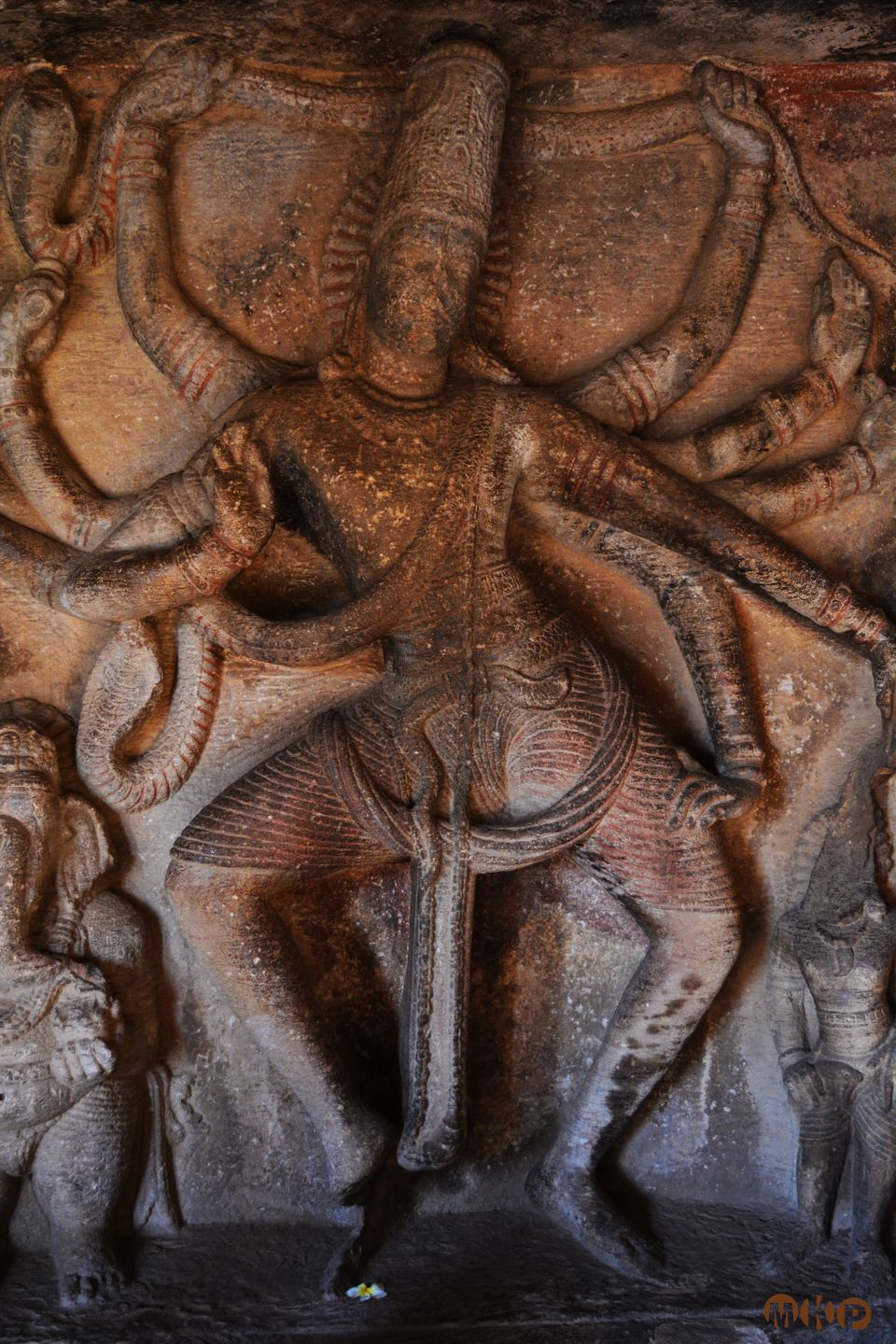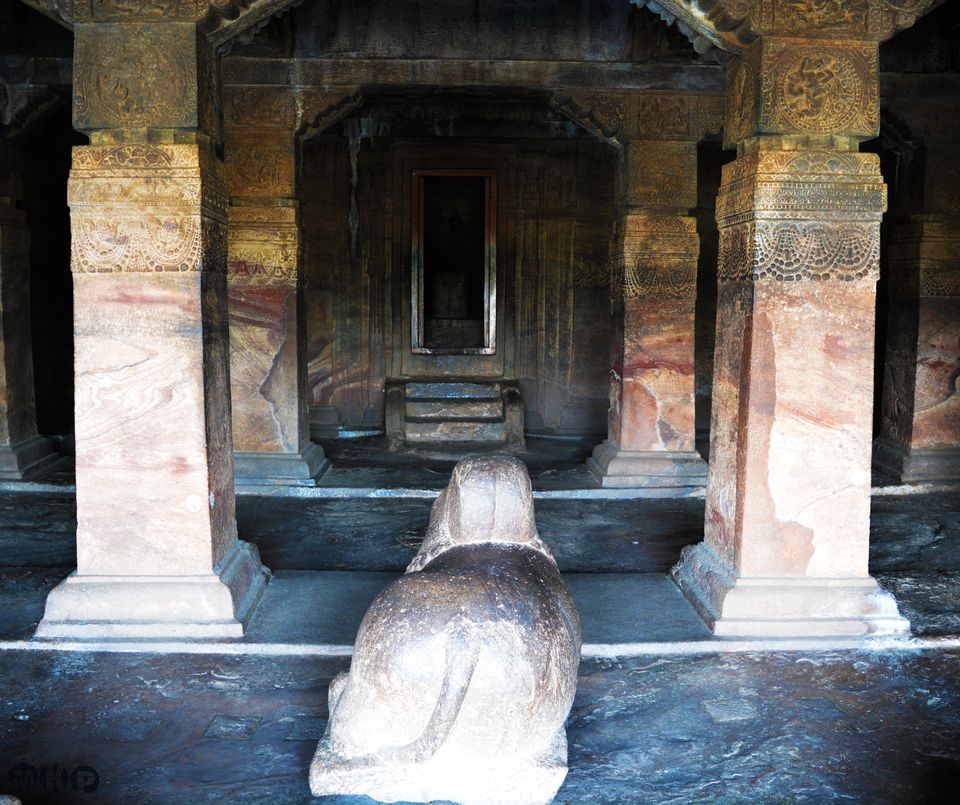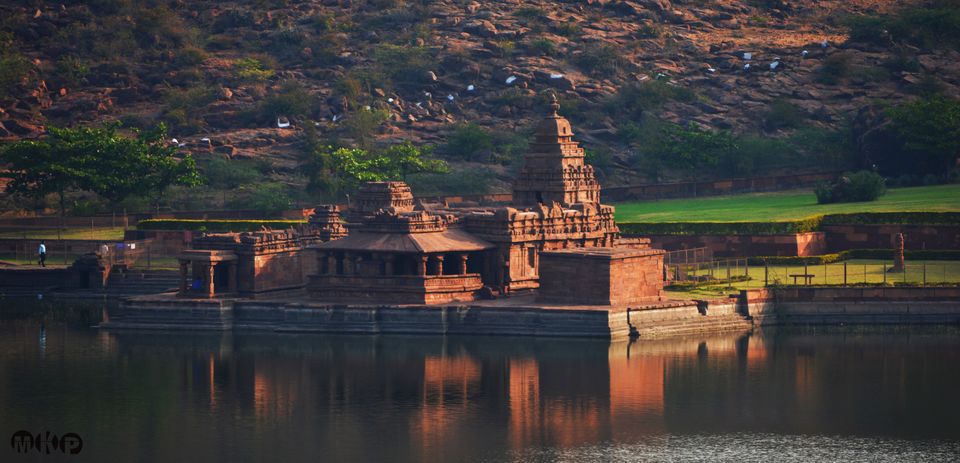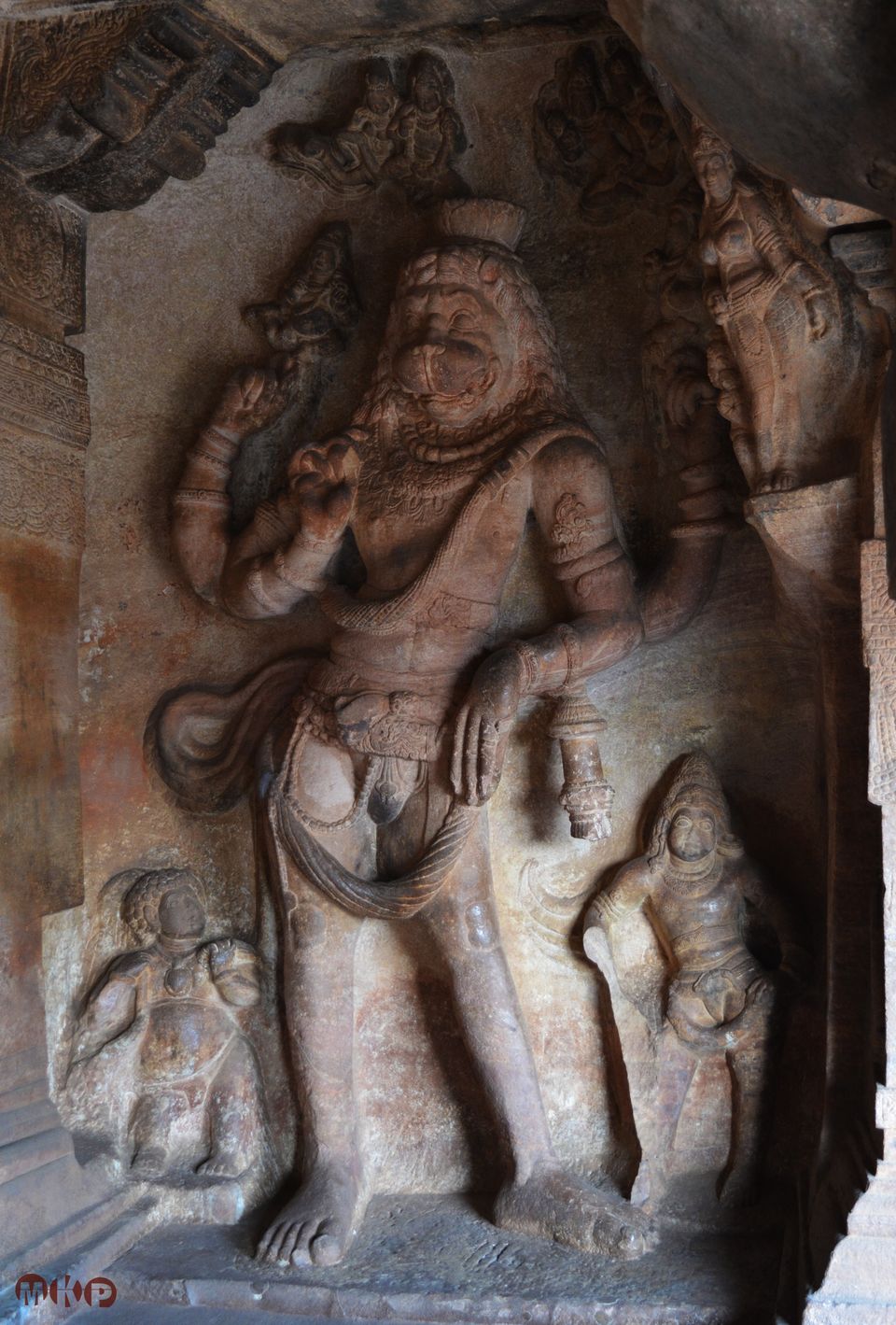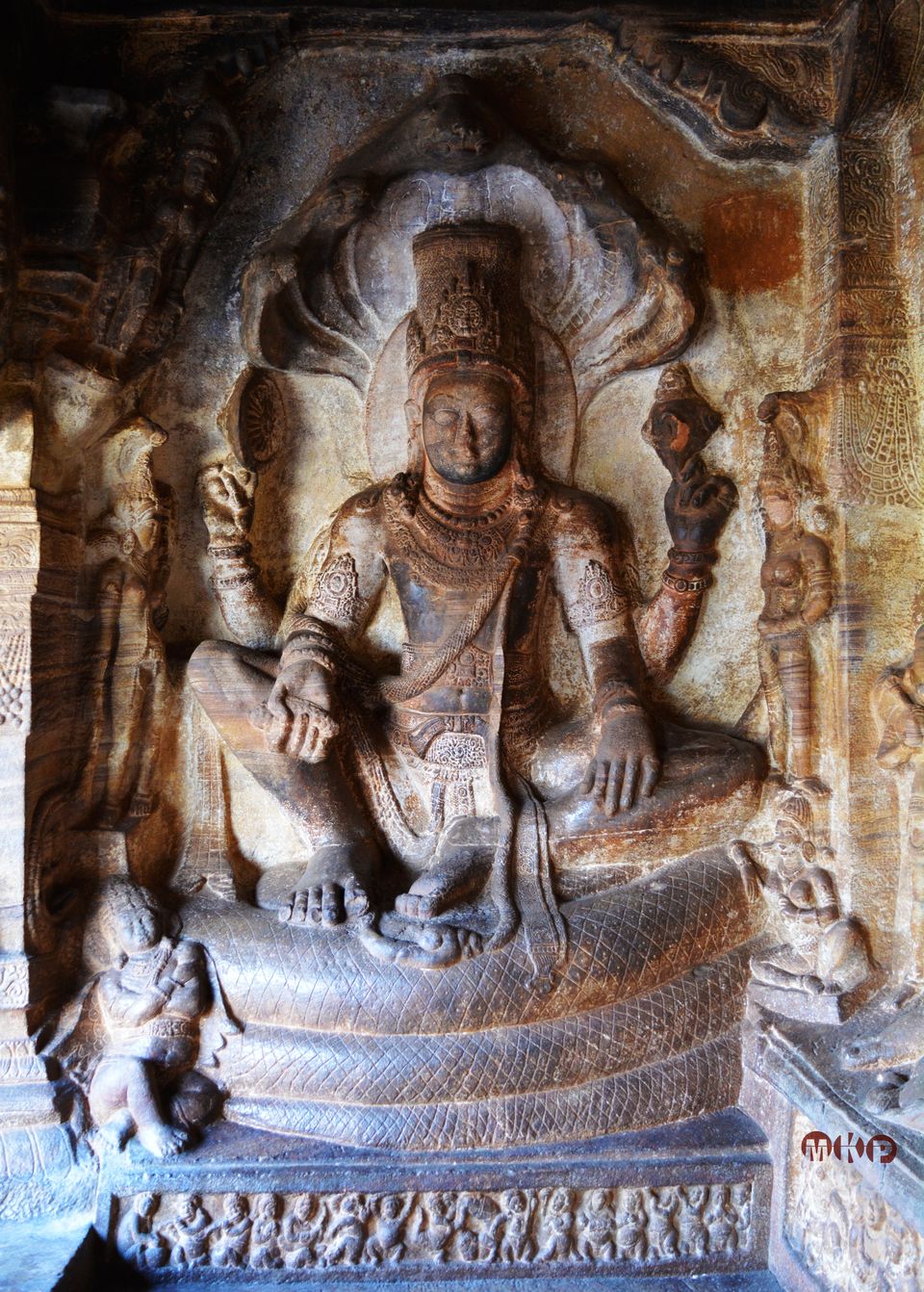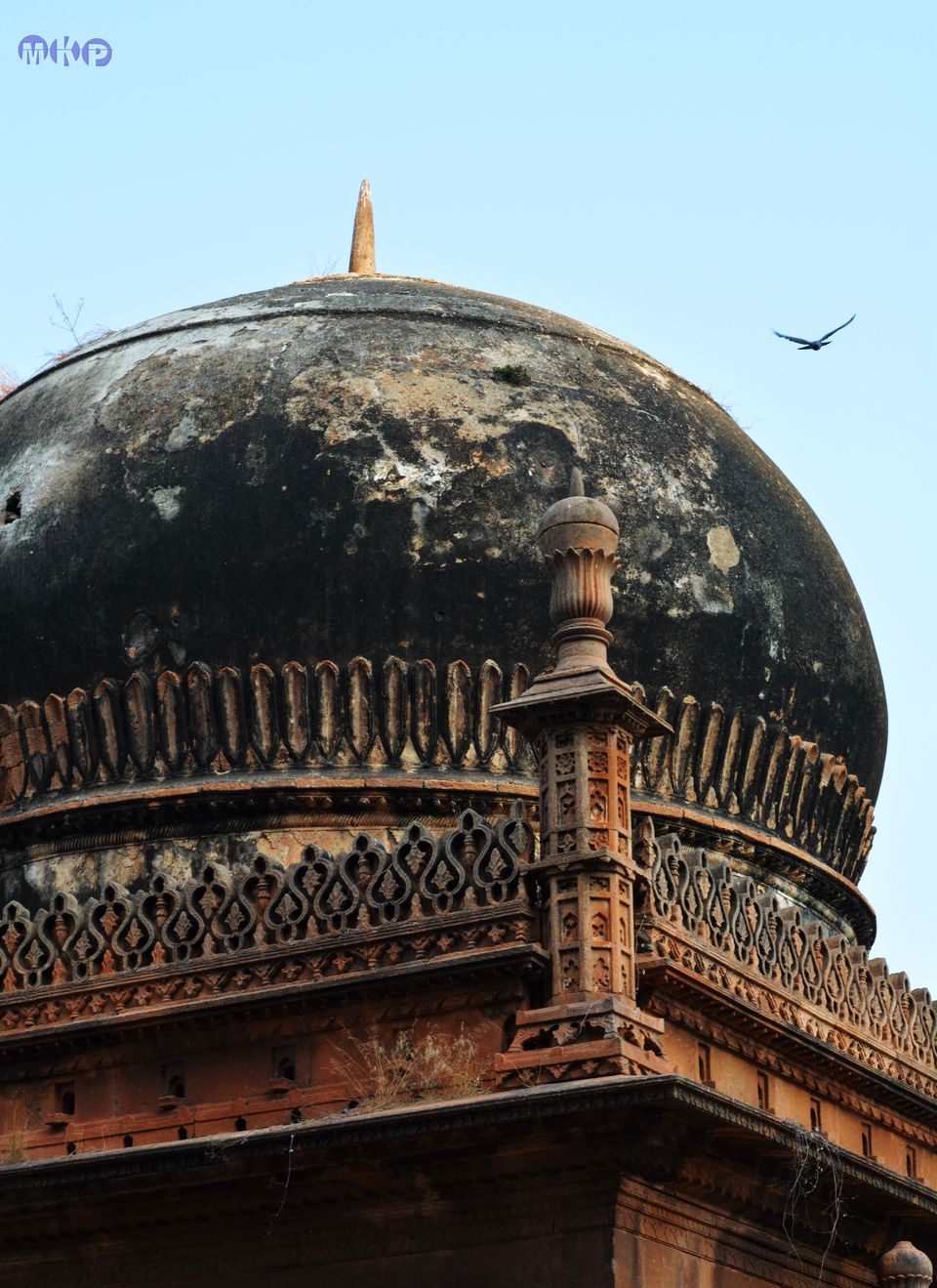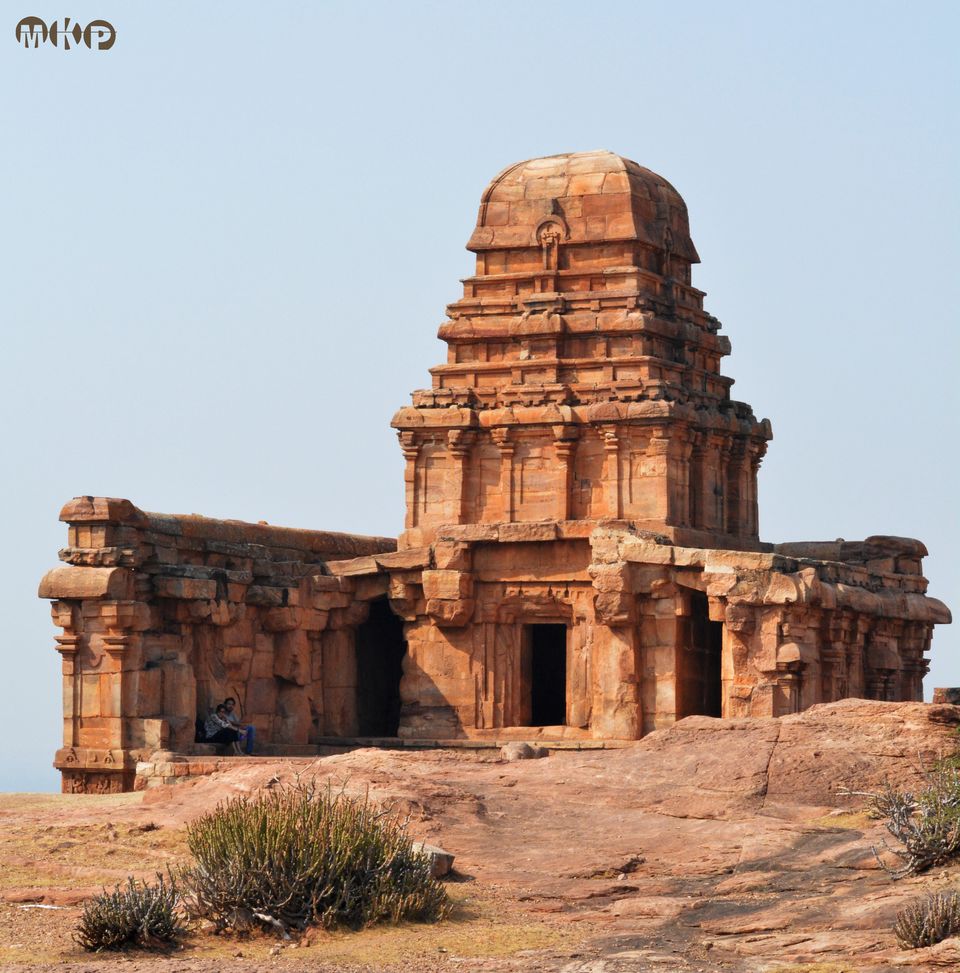 MUMBAI HAMPI BADAMI AIHOLE PATTADAKAL
I have travelled to a lot of states in India, but it was Karnataka which made me a travel blogger. Karnataka is truly enriched with great nature's beauty and each town which I have visited, made me fall in love with it. Another reason for this write-up is that there is no appropriate article available online, for travellers from Mumbai, who want to cover both Hampi and Badami in shortest way possible.
It was a long time wish to visit the architectural marvel "HAMPI", but I couldn't find an appropriate slot for it in my busy corporate life of Mumbai. Finally I found an extended weekend of Republic day, and decided to go for it. With just 3 days in my hand I had to cover a whole lot of distance.
DAY 0:
Mumbai to Hospet is almost 730 kms and it takes about 12-14 hours to reach Hospet. Hardly 2 trains depart from Mumbai towards Hospet and although buses are very uncomfortable in comparison to sleeper trains, they are preferable as they reach faster and are easily available. I caught a 8.00 pm VRL bus from Navi Mumbai on a Saturday Night and reached my destination on Sunday morning. Finding a place in Hampi is difficult for an unplanned traveller, therefore I decided to stay in Hospet itself. A decision which turned out to be very wise, which I would explain the readers later.
DAY 1: HAMPI
There are numerous hotels and lodges nearby Hospet bus stand for as cheap as Rs. 500 and you can book as per your budget. Hampi is almost 13 kms away from Hospet and buses ply from Hospet to Hampi every 30 minutes from 6 AM to 8 PM. There is a special sightseeing bus service to Hampi which costs about Rs. 230 for the whole day tour. But we decided to hire a car as I wanted ample time for clicking pictures of the monuments which I would be visiting for which the driver charged us Rs.1200 for the day. You can also rent a cycle for the day in Hampi, but that is not advisable for a 1 day tour of Hampi.
Although its impossible to cover the entire landscape of Hampi in one day, due to shortage of time I had to take a sad decision to skip few important monuments. I started at 8 am from Hospet for the first destination of Hampi: THE VIRUPAKSHA TEMPLE.
Just outside the temple there is the eleven storeyed "BISTAPPAYA TOWER" which is about 165 ft high. The 2nd storey contains carvings of Hindu deities of Ganesh, Vishnu, Krishna etc.
Passing the tower, one would enter the Virupaksha temple compound. The temple dates back to 7th Century and the temple is dedicated to Lord Shiva, known here as Virupaksha.
Immediately besides the temple lies the Hemkunt Group of Temples on the Hemkunt Hill, which can be described as a canvas of stones. In the ancient times the whole hill was fortified with tall stone walls. Traces of the ruined fortification can be seen even today. The top of the hill is a stretch of rocky sheet that is almost flat.
According to mythology, Lord Shiva performed penance on Hemakuta Hill before marrying a local girl named Pampa or Parvati. Lord Shiva was pleased with the dedication of the girl and consented to marry her. Due to this decision of Lord Shiva it rained gold on the hill. Since gold is known as Hema in Sanskrit, this hill came to be known as Hemakuta. The view of Virupaksha Temple from this place is splendid.
Next destinations were the temples of Kadalekalu Ganesh and Sasivekalu Ganesh. Nothing much to see here except the monolithic idols of Hindu God Ganesha.
Moving from there, I visited the highest and fascinating idol of Ugra Narsimha. Narsimha is an avtar of Lord Vishnu and the carvings, art work is impeccable. Right besides it is the Badavi Linga, which is the biggest Linga in Hampi and made entirely of black stone. Its inner sanctum has no ceiling and it is always in water since a canal passes through this temple.
Next stop was Zenana Enclosure, which consisted of buildings like the Watch Tower, Lotus Mahal, Elephant Stable etc. Your trip would be truly incomplete if you don't visit Zenana Enclosure.
From there I moved to the Royal Enclosure. The Royal Enclosure in Hampi is a huge fortified area that was once the core of the Vijayanagara Empire. The enclosed area was the place where the royal family of the Vijayanagara Empire used to dwell. The Royal Enclosure is spread across a huge area of 59,000 square metres. It is believed that the enclosure once housed as many as 43 buildings.
Right near the entrance lies the Mahanavami Dibba. It's a platform 80 sq ft in area and 22 ft in height. The carvings on this platform are exquisite and pictures are all embossments. One can see hunting scenes, dance postures and mythological pictures up here.
The Stepped Tank is located in the south-eastern side of the Royal Enclosure. This elaborate tank is a beautiful ornate structure. There are other beautiful structures like Durbar Hall, Underground chamber and Hazara Rama Temple.
We then halted for food at a place called Food point. Food was okay, but it had really pathetic service.
After having a good meal we moved to the most famous destination of Hampi: THE VITTHALA TEMPLE.
The car can only drop you beneath the foothill of the temple complex which is located on a hilltop. You have catch a bus or sit in a caddy golf car which would costs Rs. 10 per seat and takes you to the entrance of the Vitthala Temple Complex.
The road leading to the temple is in a completely ruined state. The road was once the location of a thriving market place. The market was known as the Vitthala Bazaar and was famous for horse trading. The ruins of the market can be seen on both sides of the road.
The temple is dedicated to Lord Vitthala, an incarnation of Lord Vishnu. Maha Mantapa is the main hall of the Vitthala Temple and is situated in the inner courtyard of the temple complex. The base is decorated with carvings of warriors, horses, swans and several other ornamental designs.
The Vitthala Temple Complex has the richly sculpted Stone Chariot, which is considered to be the most stunning architecture of the Vijayanagara kingdom. The wheels of the chariot were once functional and could be rotated by the people. But some years ago the government cemented the wheels in order to avoid causing damage to them any further.
The Ranga Mantapa is one of the main attractions of the Vitthala Temple. The large mantapa is renowned for its 56 musical pillars. These musical pillars are also known as SAREGAMA pillars, indicating the musical notes emitted by them. The musical notes and emanated when the pillars are tapped gently. Tapping the musical pillars to emit musical notes is prohibited, as tapping over the years have caused some damage to the musical pillars of the Ranga Mantapa.
Next stop was the Archaeological Museum of Hampi, situated in Kamalapura. It can easily be given a miss.
Although I wasn't very convinced, yet I listened to the driver and agreed to visit the Tungabhadra dam. You have to wait for an ample amount of time for the bus which takes you to the top of the watch tower, from where you could see the dam. View of the dam is splendid from there but nothing which an archaeology or history buff would fall for. The bus then takes you to Tungabhadra gardens and then for the boating.
Thus, a day in Hampi came to an end. Even though I missed important destinations like Achutaraya Temple, Krishna Temple and Hanuman Temple, yet Hampi had already left a lifetime mark in my memories for its sheer beauty, exquisite architecture and maintenance of monuments.
DAY 2: PATTADAKAL
This is the day when reality hit me hard. I had read on several forums like Indiamike and tripadvisor that there were buses from Hospet to Badami, and even Google Maps showed me a distance of merely 3 hours. But in reality, there were no buses from Hospet. We had to first catch a bus going to Bijapur, go to a village called Ilkal and switch buses from there to Badami. And this was the reason I was glad that I spent my night in Hospet instead of Hampi.
We caught a bus to Bijapur from Hospet bus stand at 8 am and reached Badami around 12.30 pm. I had already booked a room in Hotel Mayura Chalukya (unit of KSTDC) which cost me Rs. 1000 per night. There are very few hotels in Badami and it is advisable to book beforehand. After lunch, we hardly had a time gap of 4 hours till sunset and instead of visiting Badami we decided to go to Pattadakal and Aihole that day. Finding a public transport is very hard and so its advisable to hire a car from Badami.
Pattadakal is situated about 23 kms from Badami and the road is particularly bad. VERY BAD. There are no hotels in Pattadakal and you wouldn't have any option for accommodation except Badami. But nothing can match the extreme beauty of this temple complex and all I can is that you can't afford to miss this place in your lifetime.
From the northern end there are two temples, Kadasiddheshwara and Jambulinga one besides each other. Both are of rekha nagara model as each of them has closed flat roofed mandapa without pillars and with doorway in the front approached by flight of steps.
Right in front of Jambulinga temple is the Gagalnatha temple. Its an another exemplar typical example of rekha nagara model .The temple is raised on a platform, an architechtural component found only in this temple.
Towards south, there is the Sangameswara built by Vijayaditya and most remarkable example of dravida vimana architechture.
A few meters away is situated the Kasi Visveswara temple build in late decades of 8th century.
Towards the south of Kasi Visveswara temple lies the Virupaksha and Mallikarjuna Temples. Both are from tritala-vimana models and similar to each other in layout.
If you have ample time you can also visit the Papanatha Temple and the Jaina temple.
DAY 2: AIHOLE
Aihole is situated around 14 kms from Pattadakal and 38 kms from Badami.
The prominent temple groups at Aihole are the Kontigudi group and the Galaganatha group of temples, although historians have divided all the temples into 22 groups.
Durga temple or fortress temple is the best known of the Aihole temples and is very photogenic.
Lad Khan Temple consists of a shrine with two mantapas in front of it. The shrine bears a Shiva lingam. Lad Khan Temple consists of a shrine with two mantapas in front of it. The shrine bears a Shiva lingam.
Inside the temple complex, is situated the Archaeological Museum, where photography is not allowed.
Although Aihole is equally beautiful as Pattadakal but it is not a UNESCO World heritage site, and not properly maintained by ASI. Many temples were inhabited by villagers till 1990s and they have built up houses in close proximity to it.
Ravana Phadi cave is one of the oldest rock cut temples in Aihole. It should be probably the main reason why you should visit Aihole. The walls and sides of the temple are covered with large figures including dancing Shiva, rows of beautiful Ganas, figures of Varahas etc. The Garbhagriha has a Shivalinga with its peetha.
Enroute to Meguti temple, there is 6th century two-storied Buddhist Cave temple which partly rock-cut structure.
We ended our day with a climb to Meguti Jain temple which stands on a hillock. The temple sits on a raised platform. View from this hillock is particularly beautiful and you can see Aihole and the Mallikarjuna Temples from this hillock. Very few people visit this side of Aihole, which should be particularly explored.
DAY 3:
We started our day early morning of 26th January, with a very patriotic environment around us. Once a capital of Badami Chalukyas, Badami is now a small village located below hustling town of Bagalkot with fascinating Almond coloured mountains.
The famous Badami cave temples are a walkable distance from Bus Stand. You have to take a left from Ambedkar Statue and walk for another 10 minutes to reach the entrance. At the entrance itself there would be Monkeys and Langurs waiting to snatch your food items and water bottles. Particularly, take care of your sunglasses and cameras.
Badami Caves consists of 5 caves, and 4 of them are man-made cave temples. Cave temple 1 is dedicated to Lord Shiva and his wife Parvathi with a coiled serpent and the 18 armed Lord Nataraja in 81 dancing poses.
Cave temple 2 is a Vaishnava temple dedicated to Vishnu with one foot mastering the Earth and the other the sky. Vishnu is also portrayed as Varaha and Krishna.
Cave temple 3 is also a Vaishnava temple and it contains examples of Deccan art, illustrating the culture and clothing of the 6th century. There are high relief carvings of Vishnu with a serpent, Vishnu as Narasimha, Varaha, Harihara and Trivikrama.
Cave temple 4 is Jain temple which is the last to be carved and the most exquisite of all. The sanctum is adorned by the image of Mahavira. Scores of Jaina Thirthankara images have been engraved in the inner pillars and walls. In addition to it, there are some idols of Bahubali, Yakshas and Yakshis.
All the main attractions of Badami are situated around the Agastya Lake. Moving from the caves we proceeded towards the Museum and the Bhootnath group of temples dedicated to Lord Shiva.
On the way you come across this Mosque which is closed as very few people visit it nowadays. The path from the caves to Archaeological Museum of Badami is very dirty and built around the small houses of the villagers.
Museum is situated right at the entrance and a pathway for the Northern Hill which leads us to the Malegitti-Shivalaya temple.
I decided to explore the Bhootnath Group of temples before setting foot on the Northern Hill. It has pleasing environment, away from hustle bustle of the village. It has a very well maintained garden attached to it and cleanliness is up to date.
Behind the main Bhuteswara Temple are few carvings on the rock which are certainly worth your time.
While coming back towards northern hill, I saw a sign board called Kappe Aryabhat Inscription. I headed towards that way and I soon realised why there were no tourists here. I started climbing the steps and I soon realised that I had reached the back side of Northern Hill!
The Upper Shivalaya temple is located here and it is not so hard to find a way to reach the Badami Fort. I climbed downwards from the dedicated pathway, which lead me to front side of hill near the Museum.
Next stop was the Archaeological Museum of Badami, which is definitely worth a visit.
After relaxing for a while, we moved back to our hotel, had our lunch, checked out and moved towards bus stand.
I could not find any bus to Mumbai from Badami so I had to go to Belgaum (nearest Karnataka town to Mumbai) to catch a bus. If you search hard, you may get a bus from Bagalkot to Mumbai.
The direct bus to Belgaum was at 2.15 pm so I had to catch a bus to Bagalkot and from there I caught a direct bus to Belgaum. I took me around 4.5 hours to reach Belgaum.
From Belgaum, it takes about 10 hours to reach Mumbai by bus. It cost me around Rs. 6000 per head for this trip but it certainly gave me memories for lifetime! If you can manage an extra day, please visit Bijapur for its famous acoustic marvel "GOL GUMBAZ"
Karnataka truly deserves an award for the cleanest state in India and for excellent maintenance of its monuments. If you are a history and archaeology buff, you certainly cant afford to miss visiting the Hampi and Badami ruins!
If you have any questions, suggestions on the write up or any comments, please visit my blog magnificomandar.blogspot.in.
For more photos you can visit my Facebook page : MK Picturesque
BON VOYAGE!