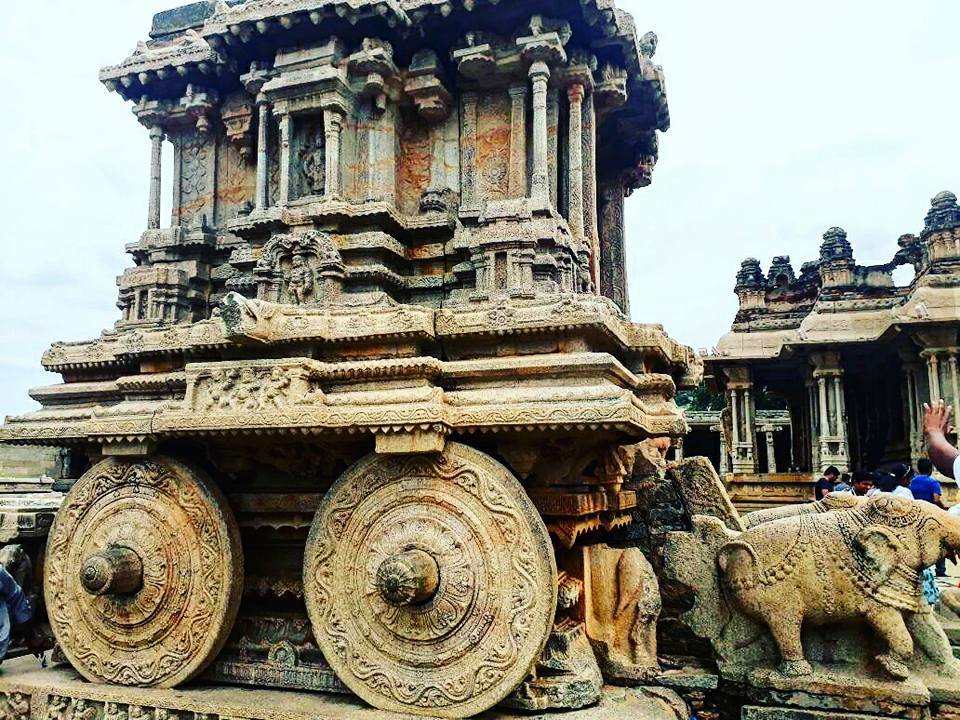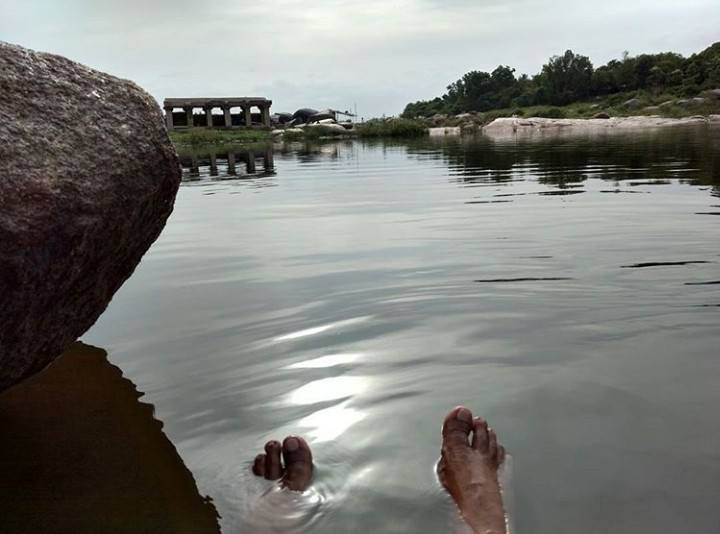 Most people visit Hampi because it is one of the well-known World Heritage Sites in India but there are many hidden places around Hampi that are worth visiting. There are monuments enough to occupy your attention, and it is easy to get lost in them, and spend days just wandering around the ancient city, re-discovering bits of heritage in every nook and corner. However, what people don't know is that around Hampi lies heritage even older than Hampi itself, traces of an ancient civilization, of humans who first set foot in this land, of dynasties which gave way to Vijayanagar Empire, and above all this, a natural heritage which has survived all the kingdoms, and wars which laid them waste. These are just as interesting as Hampi itself, and if you are visiting Hampi, you should take time out to visit some of these too.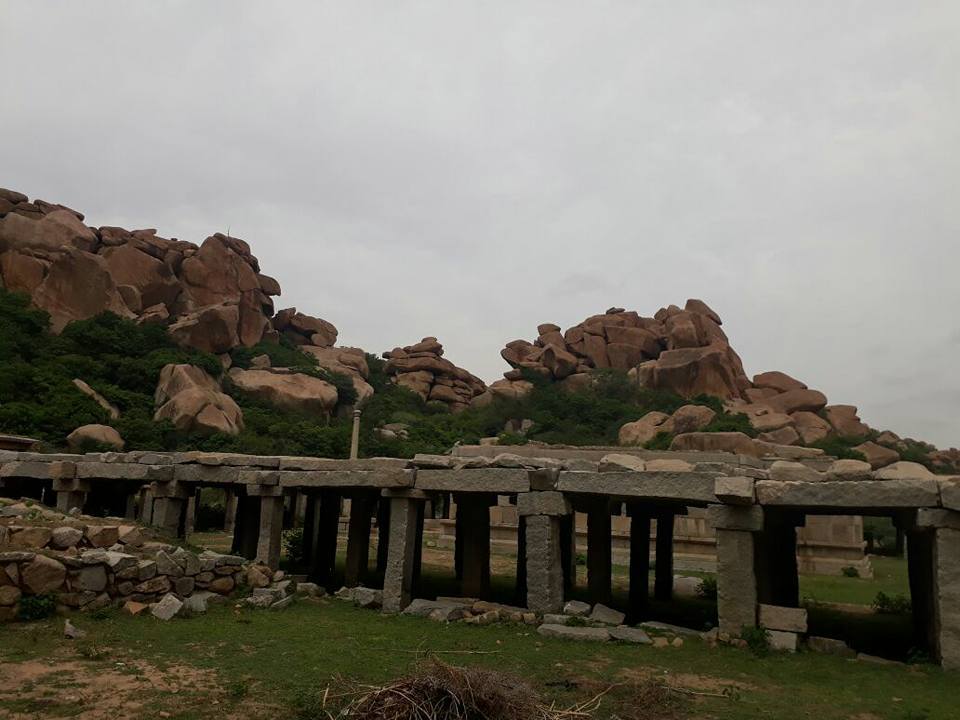 The main travellers' ghetto has traditionally been Hampi Bazaar, a village crammed with budget lodges, shops and restaurants, and towered over by the majestic Virupaksha Temple. Tranquil Virupapur Gaddi across the river has become a new popular hang-out. However, recent demolitions in both areas have seen businesses closed, with the future of Hampi bitterly contested between locals and authorities.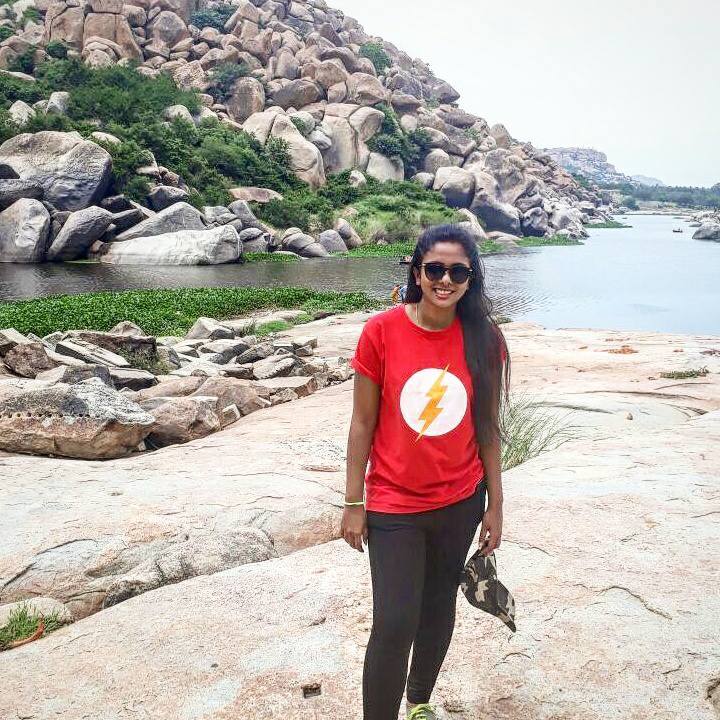 Attractions -
1. Virupaksha temple and market complex
2. Krishna temple, market, Narasimha and linga
3. Achyutaraya temple and market complex
4. Vitthala temple and market complex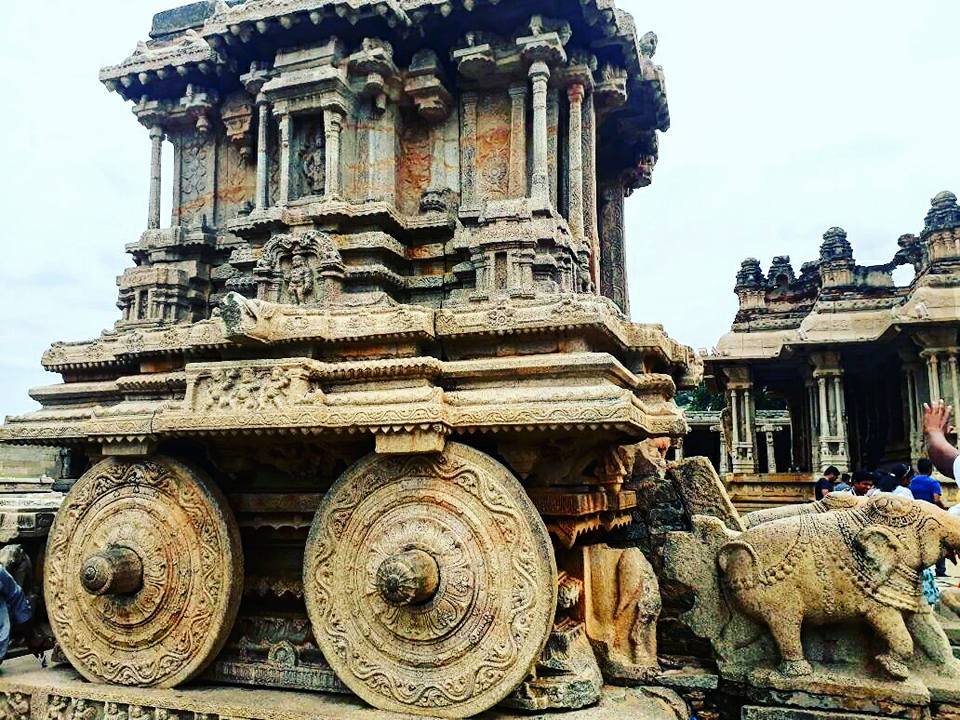 5. Hemakuta hill monuments
6. Hazara Rama temple
7. Kodandarama temple and riverside monuments
8. Pattabhirama temple complex
9. Mahanavami platform, public square complex
10. The Square Water Pavilion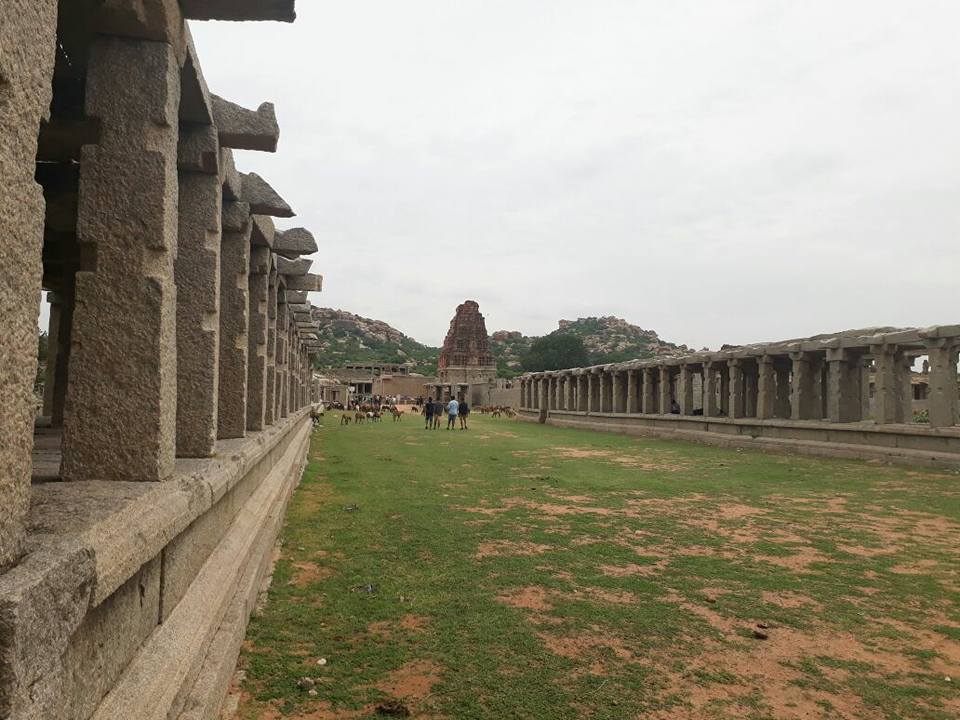 Note:
1. Hampi which is basically Vijyanagar Dynasty is now can be seen as ruins. It is one of the most beautiful place just with the ruins.
2. It is a rocky hilly terrain on all 3 sides and soothing river on other side. So visiting this place in winter season is better.
3. If there are 100 visitors, then just 5 are Indians and rest 95 are from various part of the world.
4. There are no metal road inside the village, it is just mud road as we see in any other villages. I think this helped the place to retain its beauty.

5. There is no doctor and no medicine shop. No ATM, no petrol bunk and no cell phone tower. I guess that's why this place is so well maintained and away from commercialization.

6. There are no hi-fi places if you are planning to just come and relax. It is a place where you get min essentials in best way in competitive price.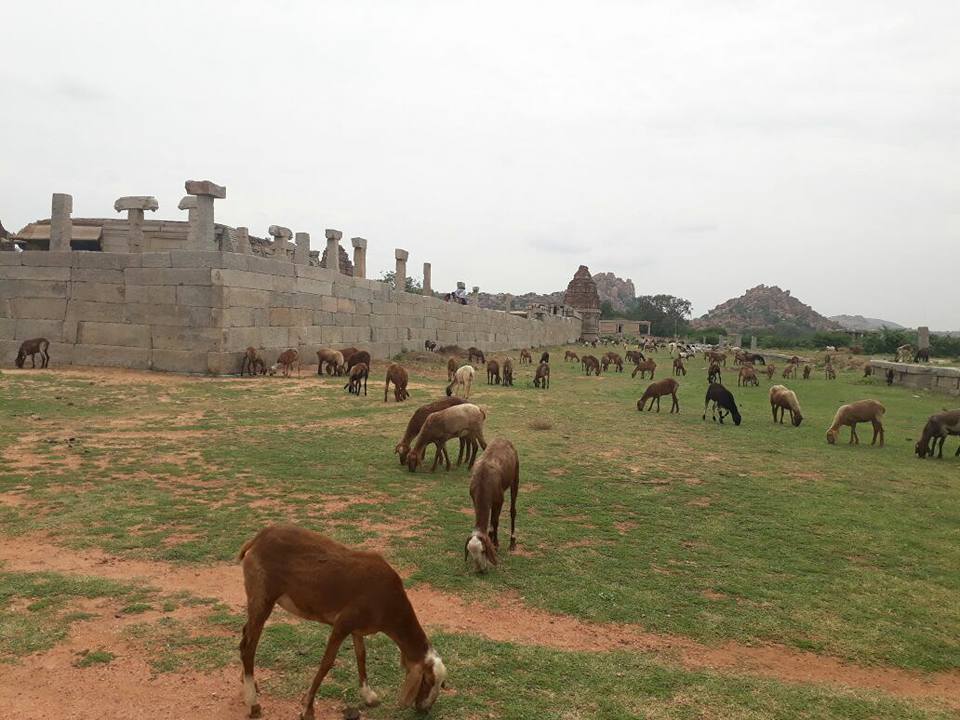 How to reach - Hospet junction (HPT) is the nearest railway station for Hampi. Book your train ticket to Hospet and take a local transport to Hampi village.
The auto-rickshaws wait patiently in a row just outside the Hospet railway station.
And that changes into a scramble when the train arrives. Ask for and settle (negotiate) the price before you get inside.
There are frequent shared auto services between Hospet town and Kamalapura village at the outskirts of Hampi.The shared services are obviously cheaper.
It takes longer than the regular Auto Rickshaw ride (20-30 minutes ride) as the driver stops very now and then to pick and drop passengers enroute.
But this share ride is comparable with the time the local bus takes and cheaper than the regular Auto Rickshaw hire. Most of your co passengers would be other tourists heading to Hampi village or the local villagers - sometimes with their little livestock too. Not a bad way to kickstart your hampi exploration with a bang!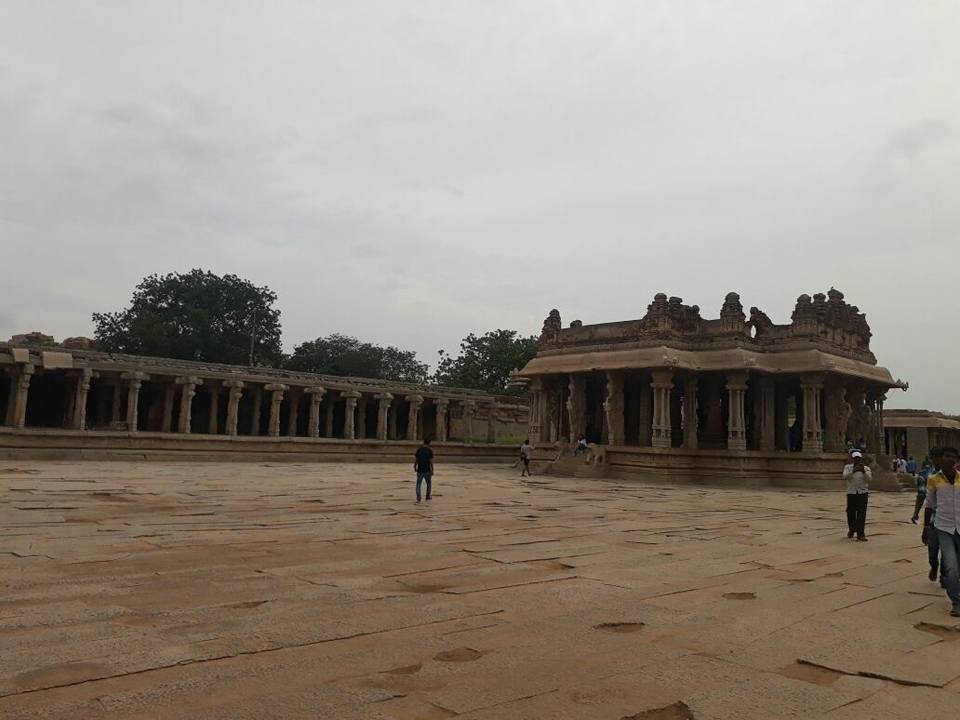 Bicycle & Moped : Rental Bicycle @ Rs100 per day, Moped (50cc) @ Rs250 per day and Scooter/Motorbike (100cc) @ 400 per day. Petrol costs Rs100 per liter locally sold in bottles and Rs65 at fuel station in Kamalapura.
Rentals typically falls 50% during off season.
The mopeds are 50cc two-wheelers without shift gears, just adequate to carry two average sized riders (max. speed 35 kilometers/Hr). Higher powered Bullet too are available for a higher rental rates.
The Fuel station in Hampi is located at Kamalapura, 2 kilometers away from Hampi Bazaar. The rental shop can 'arrange' petrol locally (in a bottle) at a slightly worst rate. No fuel stations near any of the ruins site away from Kamalapura.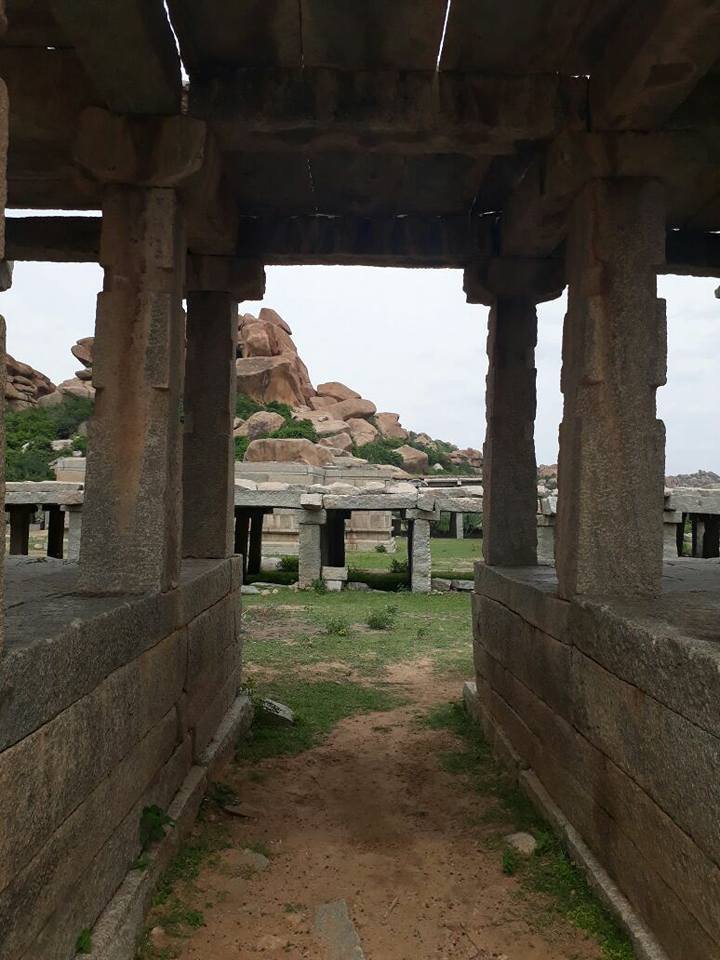 Accommodation :- Hampi is a 'guesthouse' village, meaning most of the homes here share a few rooms on daily rentals for the budget travellers. It's a win-win service for the local community as well as for the visitors. These are typical no nonsense very basic type accommodations.
Most of the guesthouses in Hampi village are located between Virupaksha Temple and the Riverside.
The hippy hideout type guesthouses are scattered at Virupapur Gadde, across the river.
There are many standard type hotels in Hospet town. There are a few at Kamalapura.
Hotels in Hospet are more standard business type ones.
If you are looking for the resort or five star rated splurge type luxury places, yes Hampi has a few in its vicinity.
You can gatecrash as well as book at popular booking websites. Many of these guesthouses are listed in popular hotel booking portals like tripadvisor.in, cleartrip.com, booking.com etc.
(Lodging costs faithfully follows the tourist traffic, typically goes up by 25% to 50% during the peak seasons at Hampi). 
Recommended by me
1. Hema Guest House - 094827 86978
2. Murli Guest House - 9482950505
Best Time: Winter, kindly do not plan a trip during Monsoon.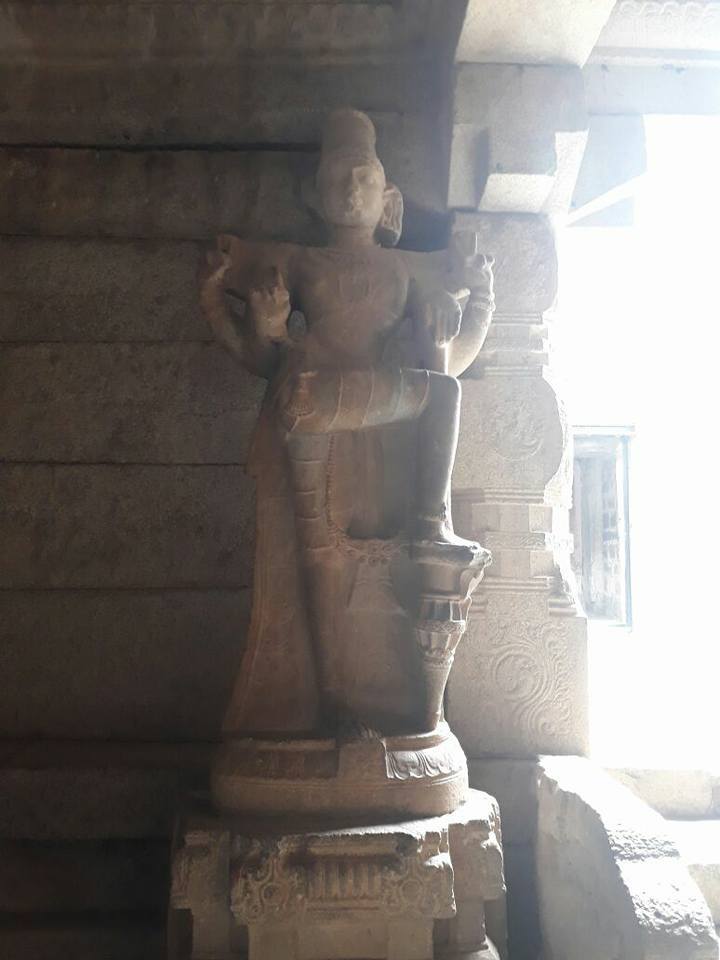 Food : There are many restaurants, and you will get continental varieties also along with the local and south Indian food. Do Try South Indian Thali from MANGO HOTEL.
Entry Fees : Most of the Hampi's attractions and open to explore free. There are a few ticket sites.
Entry Ticket for Vittala Temple is valid for the Zenana Enclosure (Elephant Stables, Lotus Mahal) for the same day.
Indian citizens and visitors of SAARC (Bangladesh, Nepal, Bhutan, Sri Lanka, Pakistan, Maldives and Afghanistan) and BIMSTEC countries (Bangladesh, Nepal, Bhutan, Sri Lanka, Thailand and Myanmar) this ticket costs Rs30 per head.
Others nationals entry ticket fee is Rs500. This is the most expensive entry fee for you in Hampi, if you are not from one of the countries above that ASI offers concessional rates.
Children up to 15 years free, in any case.
Other entry and camera fees are very nominal (Rs2, Rs5 etc). 
Camera fee : No camera fee is charged for most of the monuments in Hampi. Virupaksha Temple charges Rs 50 for use of still cameras and Rs 500 for movie camera to use inside the temple complex.
Vittala Temple charges Rs 25 for use of video camera inside the campus. See some tips on how to photograph Hampi.
Guide fee Rs50 per monument (@ major ones). About Rs600 for half day and Rs1000 for full day (negotiate rates)
For a single major monument – Rs 50 (for about 30-45 minutes tour) For full day a private guide charges about Rs 1000 . For a half day tour of multiple monuments – Rs 500 to Rs700 .
Contact the tourist info center near the Virupaksha Temple to help you with arranging a guide.
Though not legitimate professional guides, the local auto-rickshaw drivers can 'guide' you to various sites in Hampi. You can rent an auto-rickshaw for a full-day to cover main sites for about Rs600 to Rs800.
The rates fall by about 40% during off season (April-September).
Hope you guys liked my Travel details, so plan a Trip to Hampi soon.