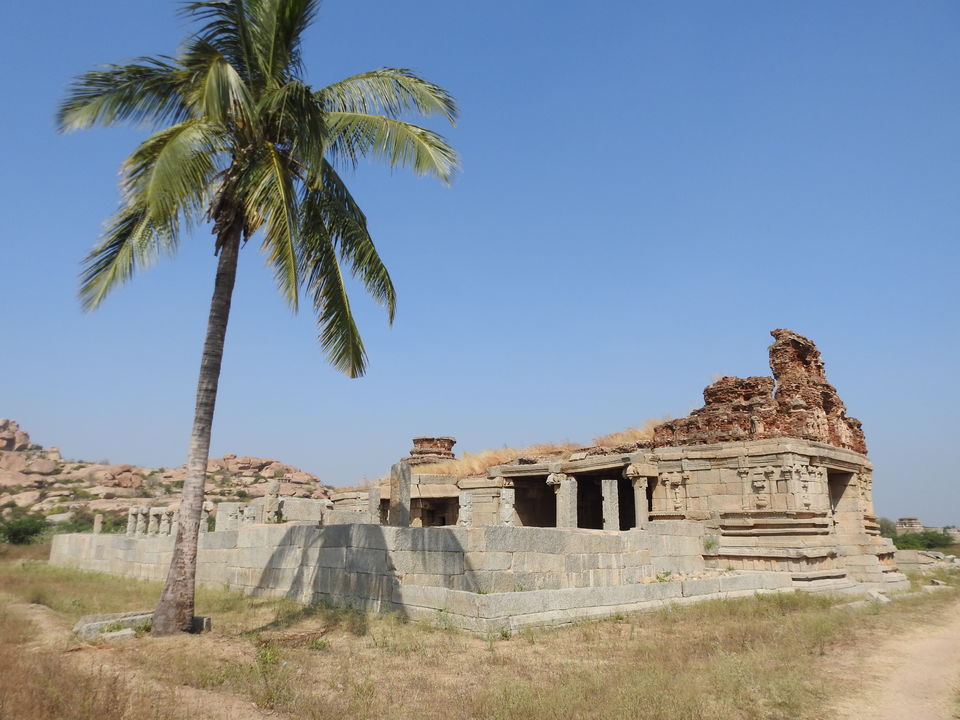 Hampi, the world's second largest medieval era city after Beijing, was the capital of Vijayanagara Empire. The whole town is full of temples and ruins on both sides of Tungabhadra river.
We have been trying to plan a weekend trip for almost 2 months. Hampi, Kodachari, Savanadurga etc. Everything gets cancelled for some reason. Finally we decided on Hampi just 3 days before, irrespective of everyone goes or not. And only 2 people showed up in the end. There was only one direct bus available between Chennai and Hampi. It was on RedBus, from Manish Travels. About ₹1400 for 13 hours travel. Booked it.
Day 1
Its a group of temples in a quite large area. There was a ASI ticket fee of ₹30 here. Had to walk quite a long way to reach the temple. There was some water tanks, and small structures on the way. And all the way there were ruins of small aqueducts on both sides of the road.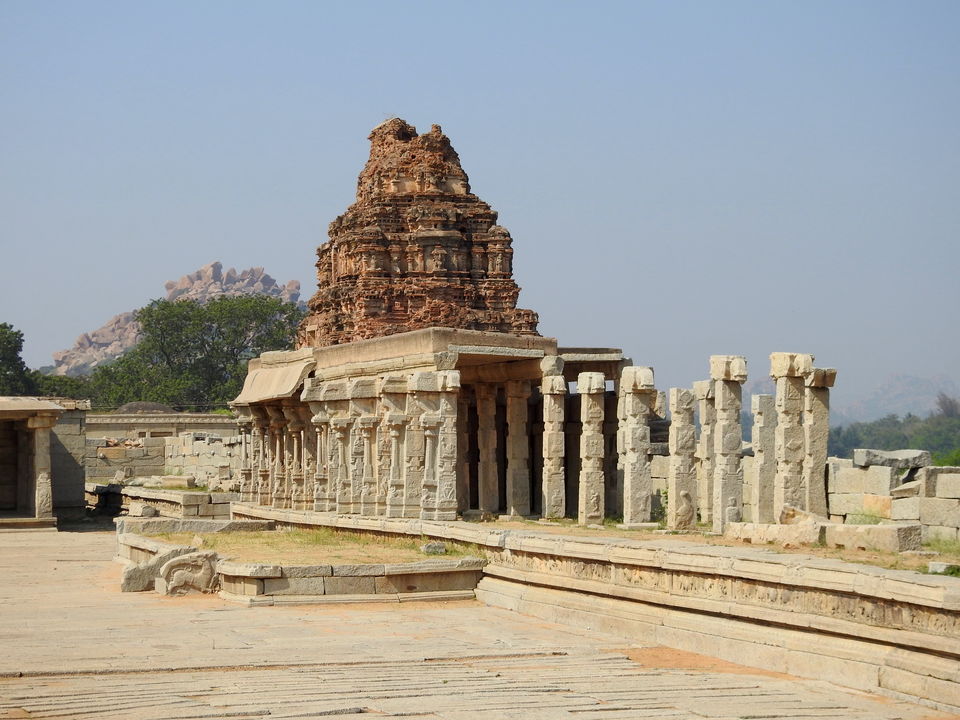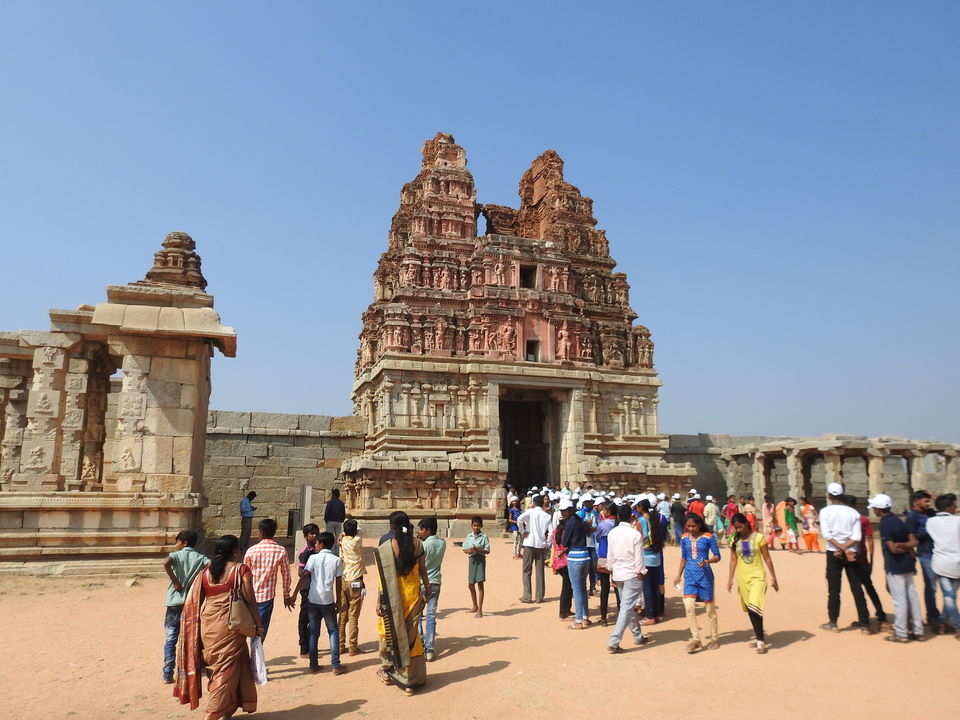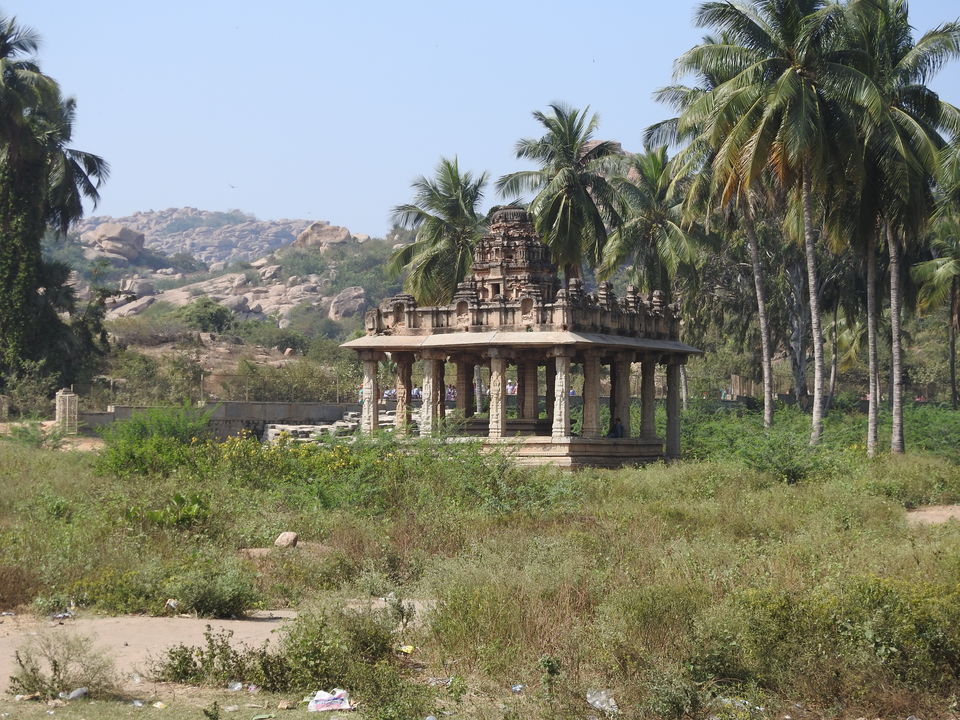 Next we went to Queen's Bath. It was a square shaped building with a tank inside and enclosed by a trench.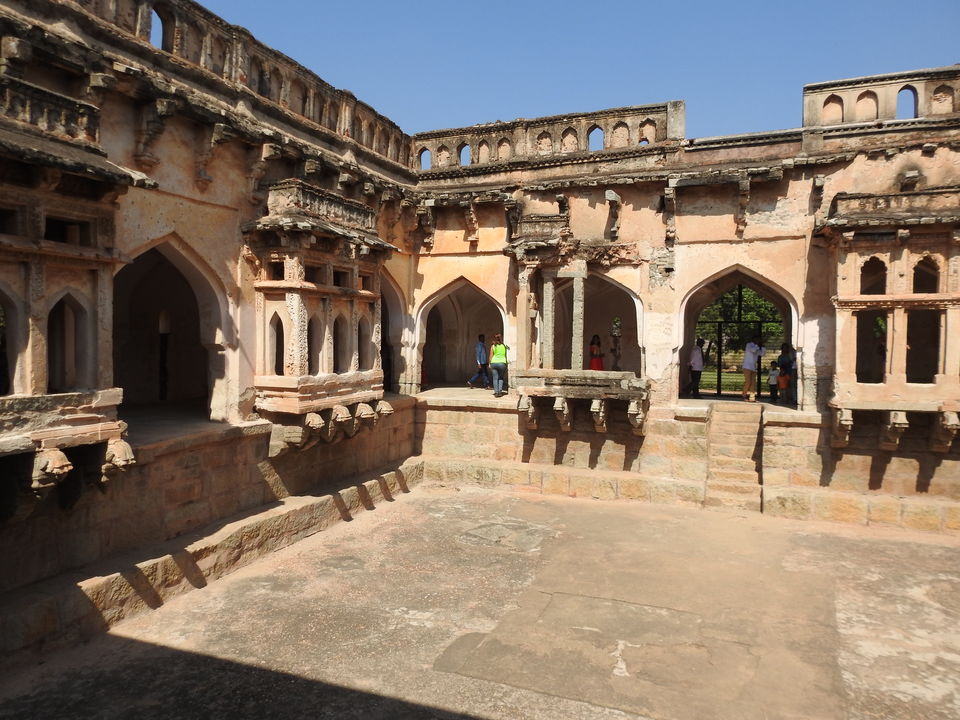 There was a 3 stepped pyramid like structure called Mahanavami Dibba, made with 2 different type of stones. And a cool looking stepped tank or Pushkarini with a small aqueduct, to direct water into the tank.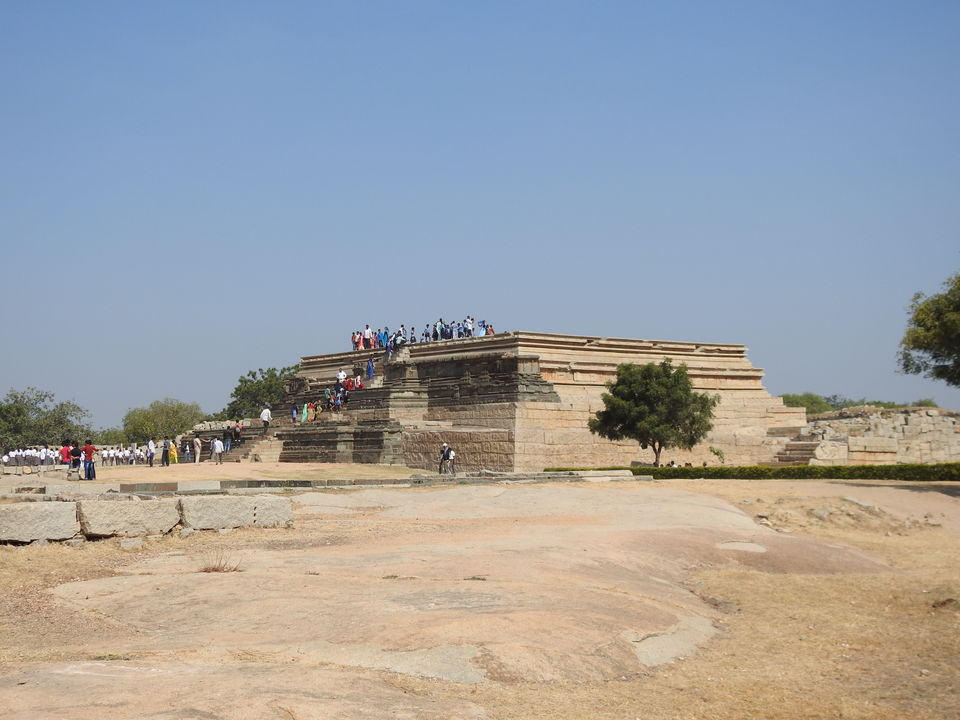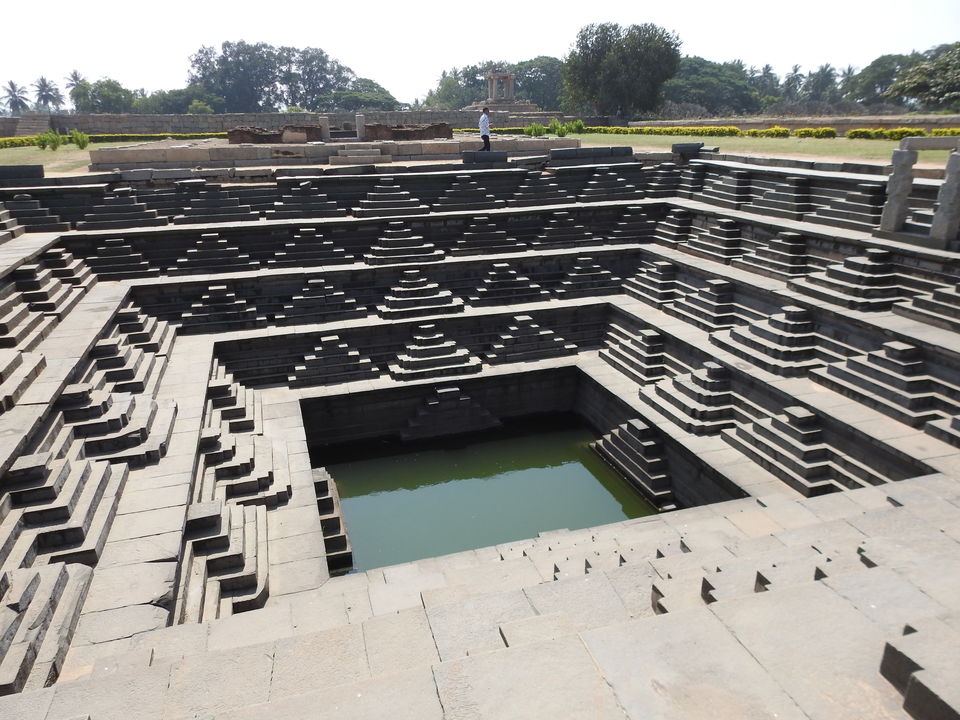 It was a big area with a quite a few number of temples and ruins. Lot of carvings on the walls and temples looked like from Ramayana.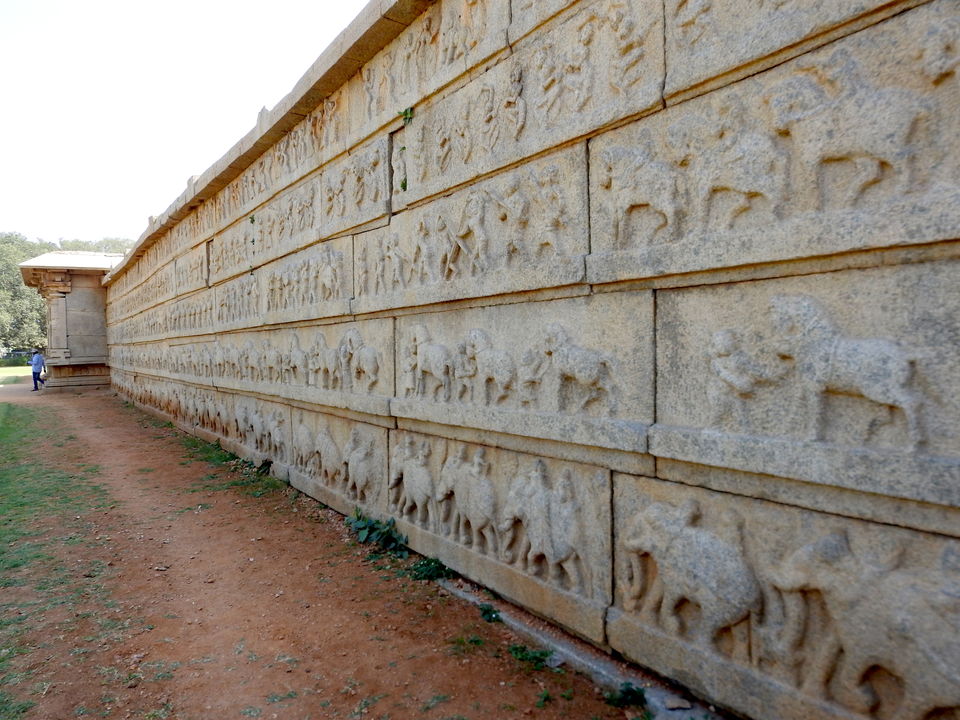 There were quite a few structures in a large area. Lotus Mahal, Basement of Zanana Enclosure, Some watch tower kind of structures. Lotus Mahal had a bit different looking architecture.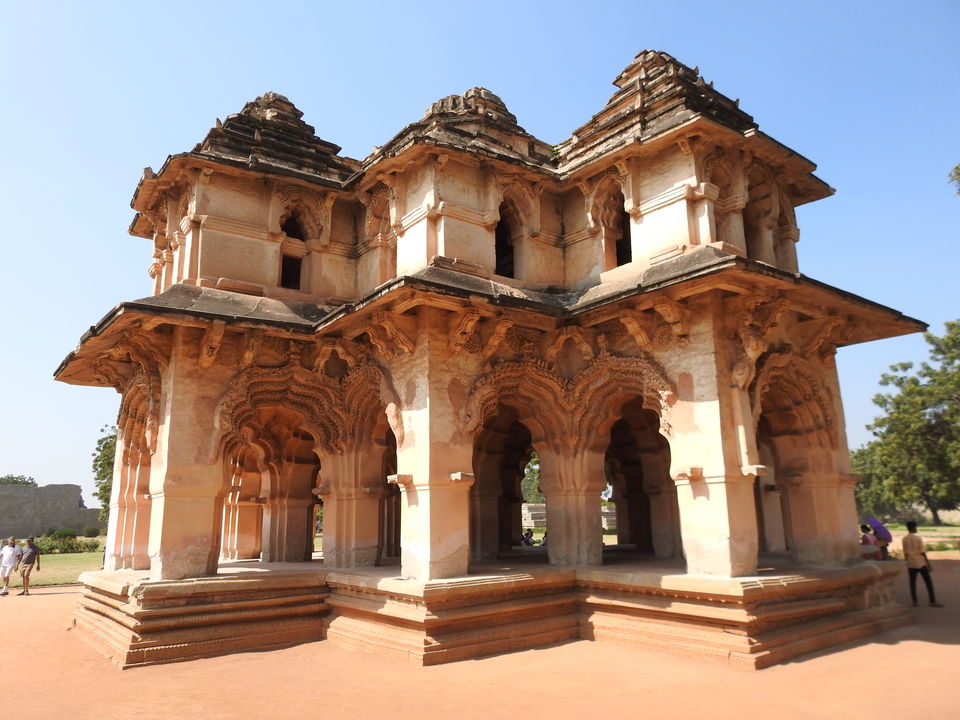 Its a big islamic kind of structure with chambers for elephants. There were quite a few small structures and ruins behind this, all of them on a small pathway. There was another ASI ticket fee of ₹30 here.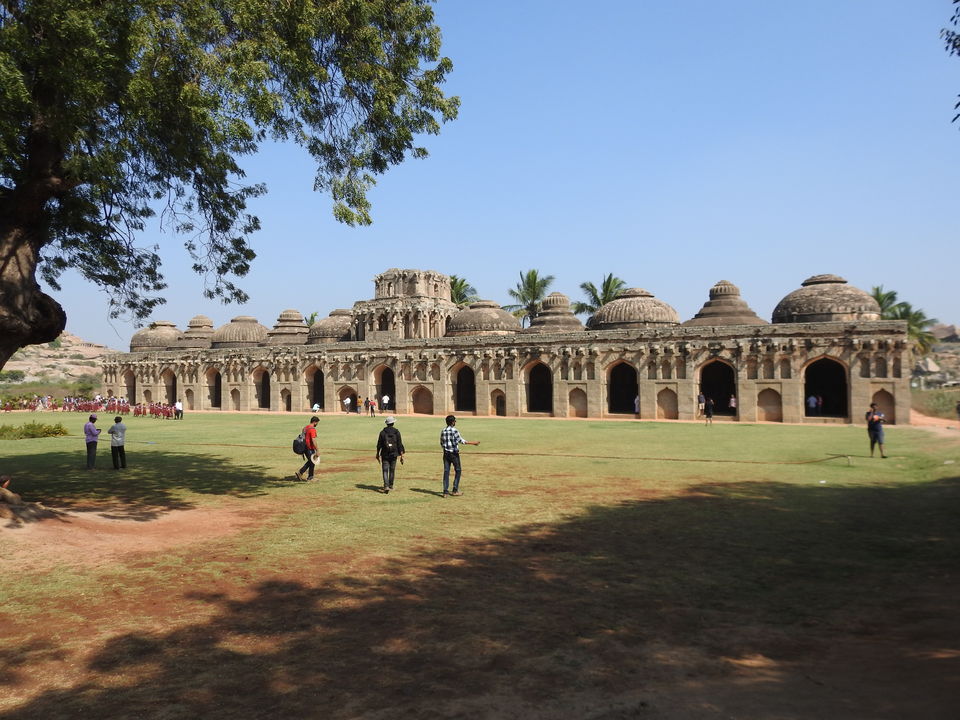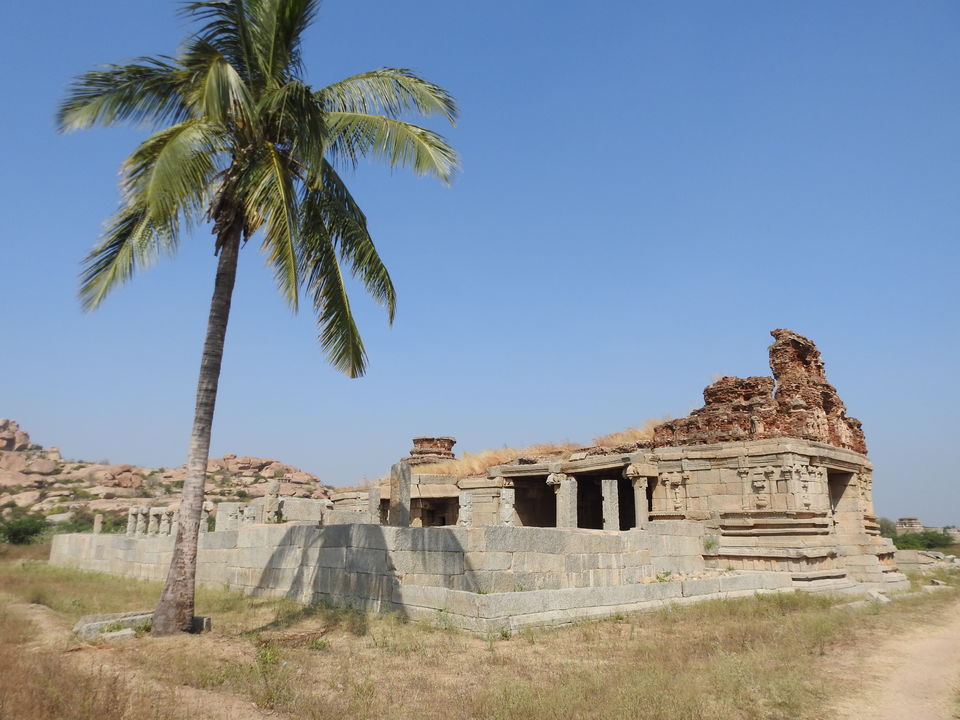 This is the Main temple of Hampi. They still worship there, so the entrance is newly colored. There was a entrance fee of ₹25 here and ₹50 for camera. The pond on one side of the temple gave a nice view of the temple. Temple has an Elephant too.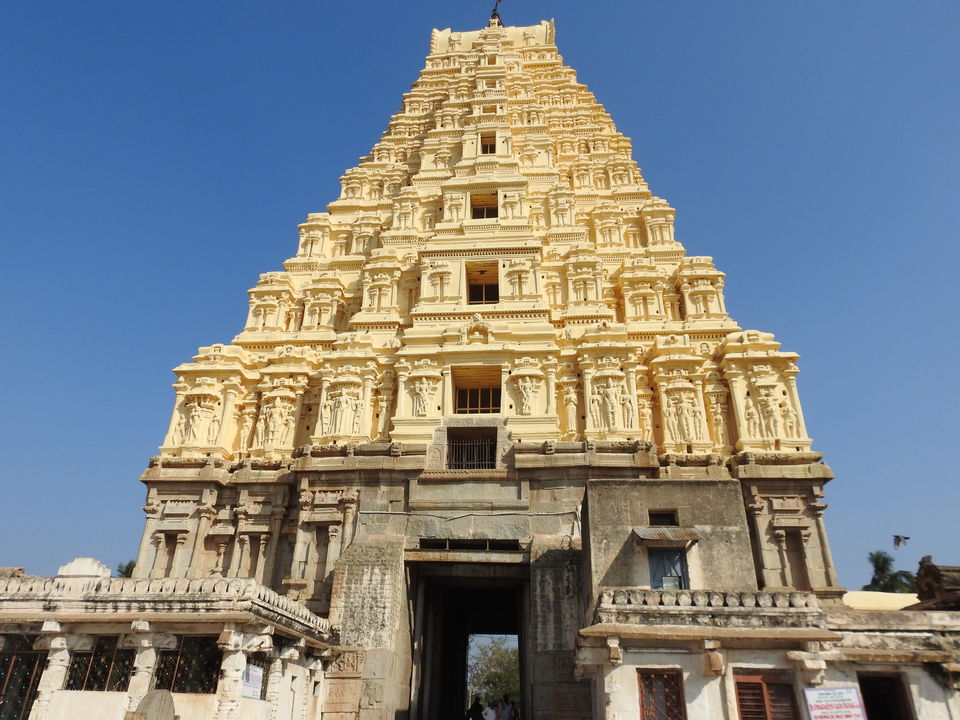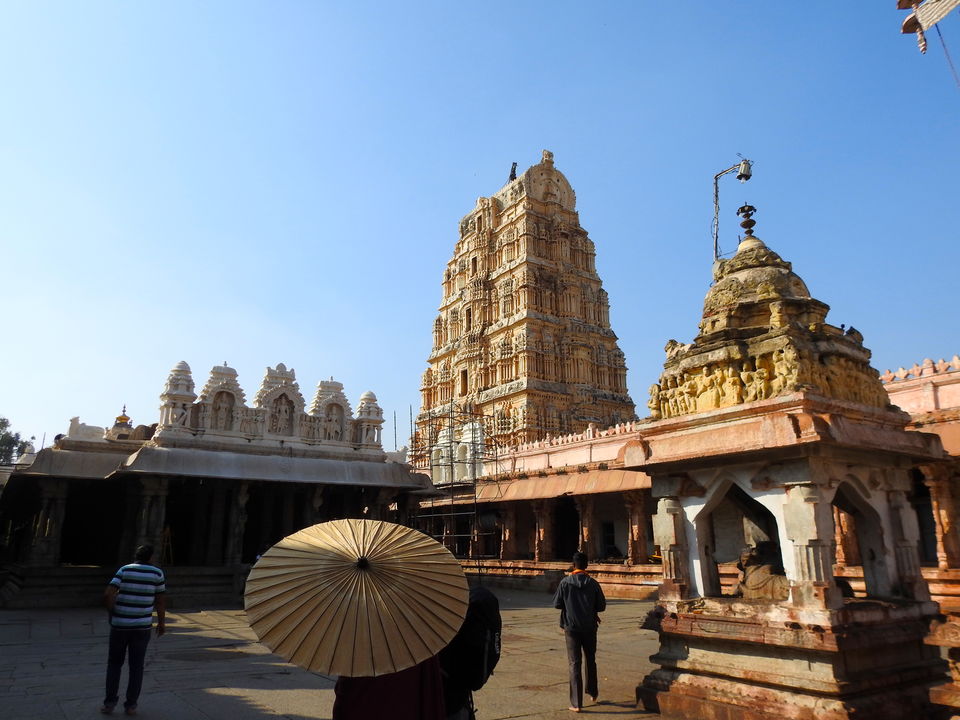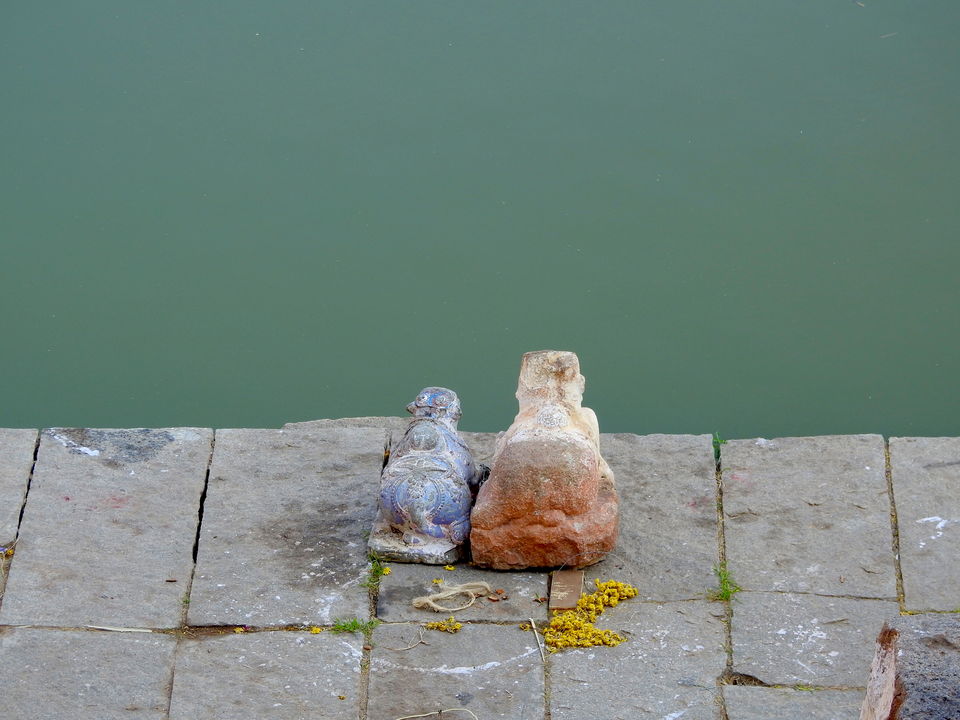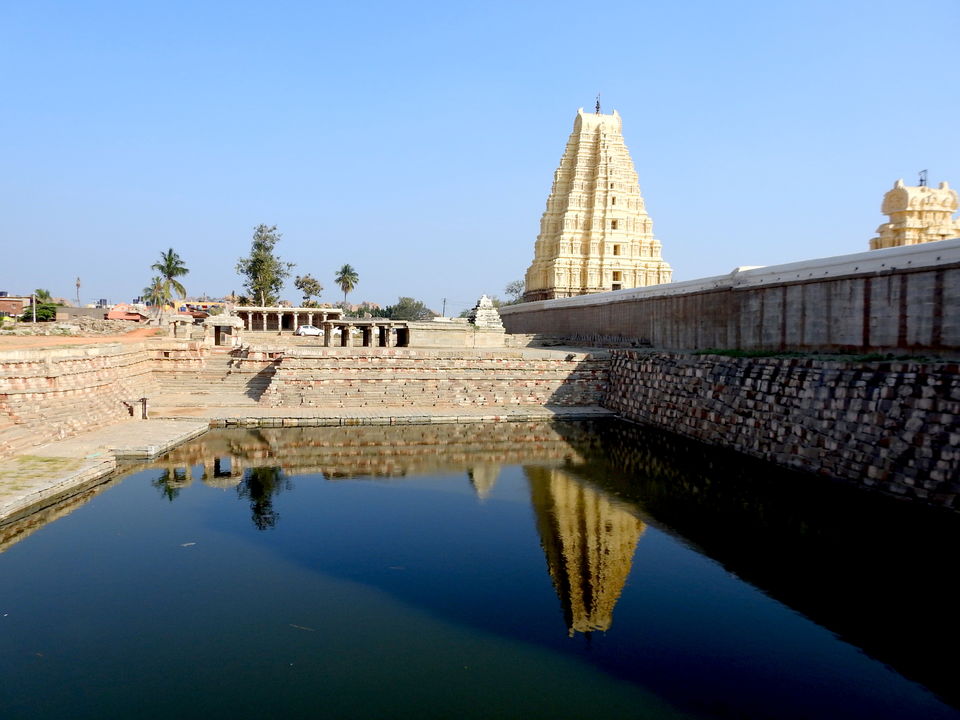 We started with The Hanuman Temple. There were 575 stairs to climb. We were too full with breakfast for that, had hard time. There was a nice view from top. The weird shaped hills looked like some giant heap of pebbles from there with no trees or bushes on them. The whole place was full of monkeys.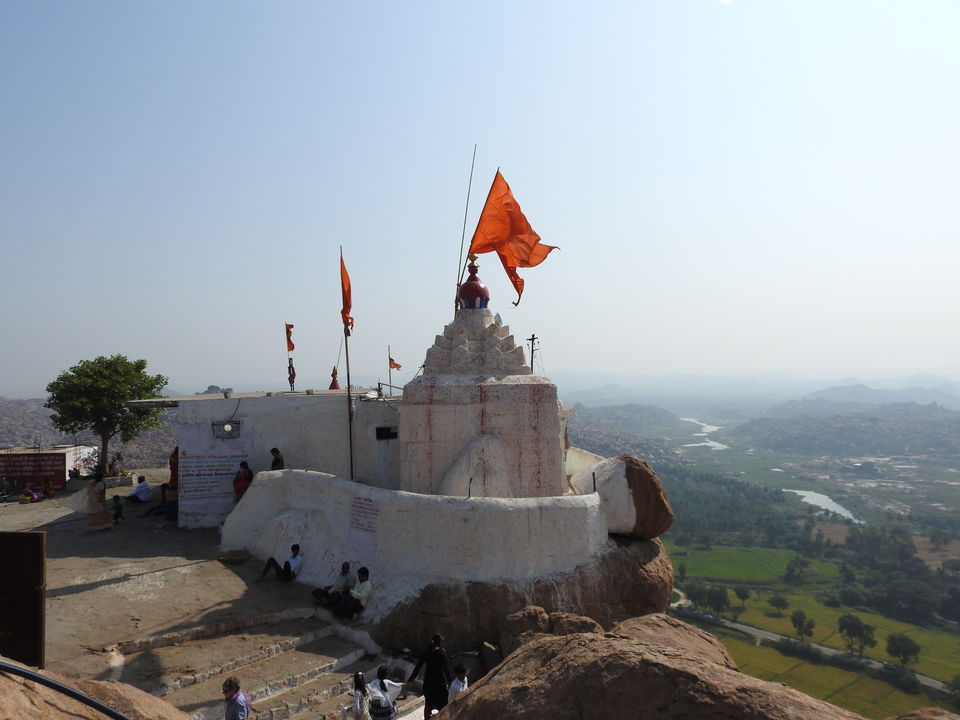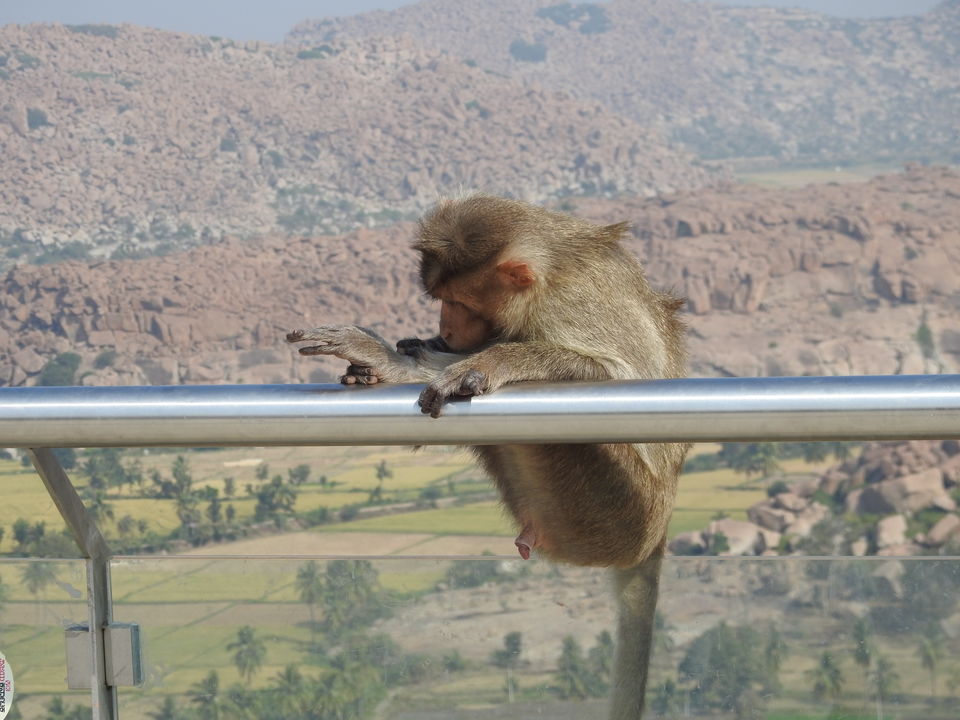 Then we took the Jungle road and followed the canal to the Sanapur lake. The lake was quite big. And the canal connects to it through a gate. There were some bowl shaped boats. Lot of people were boating. Because we didn't want and we didn't the cash at that time. It was ₹1400 per boat. We didn't.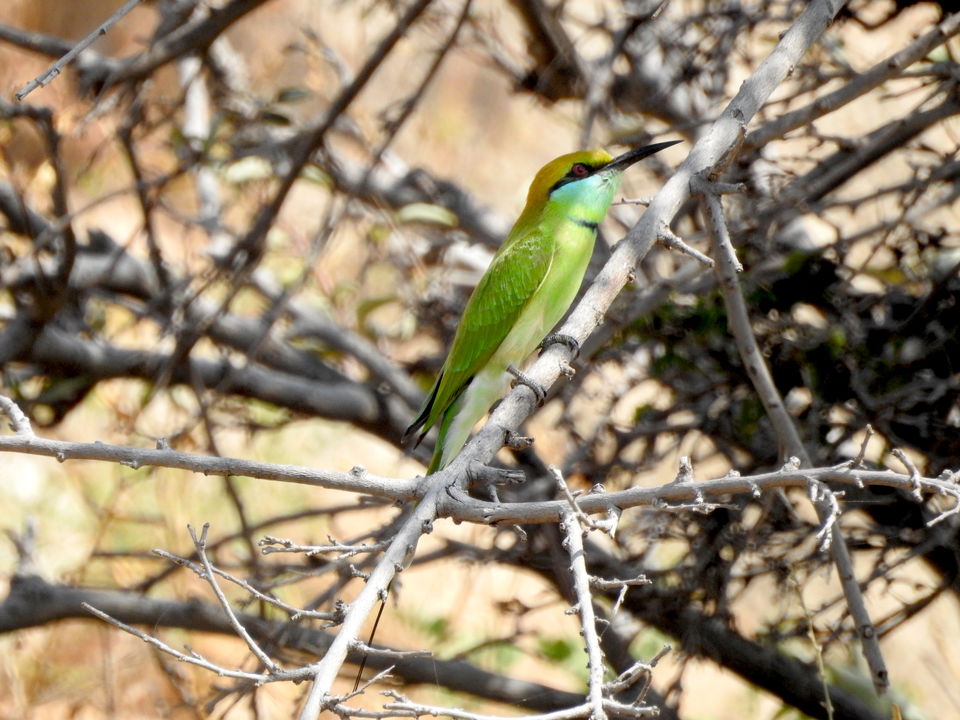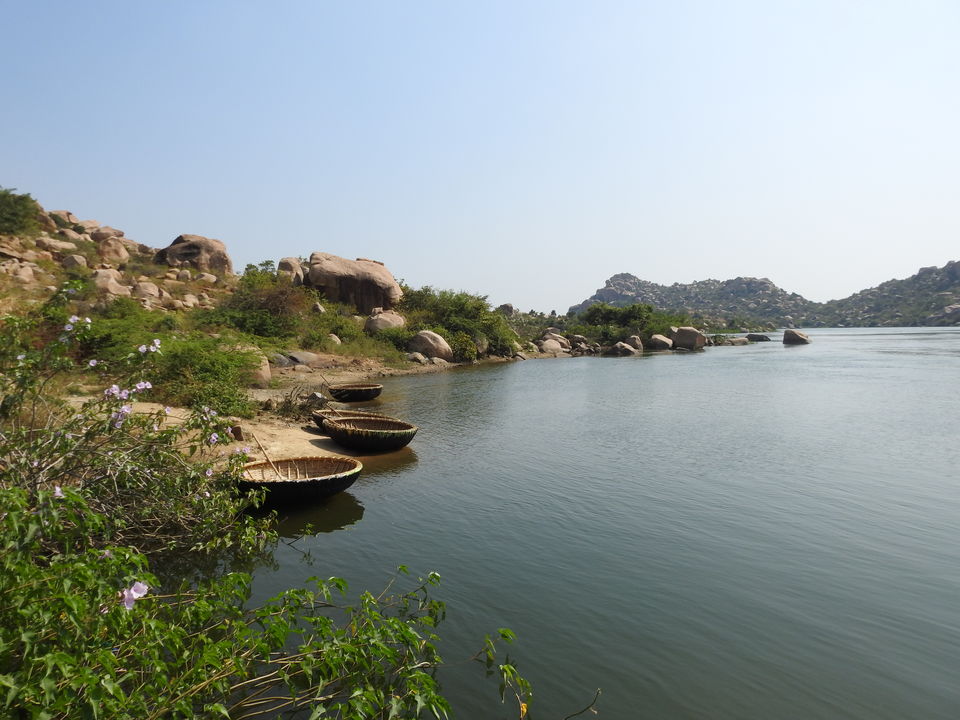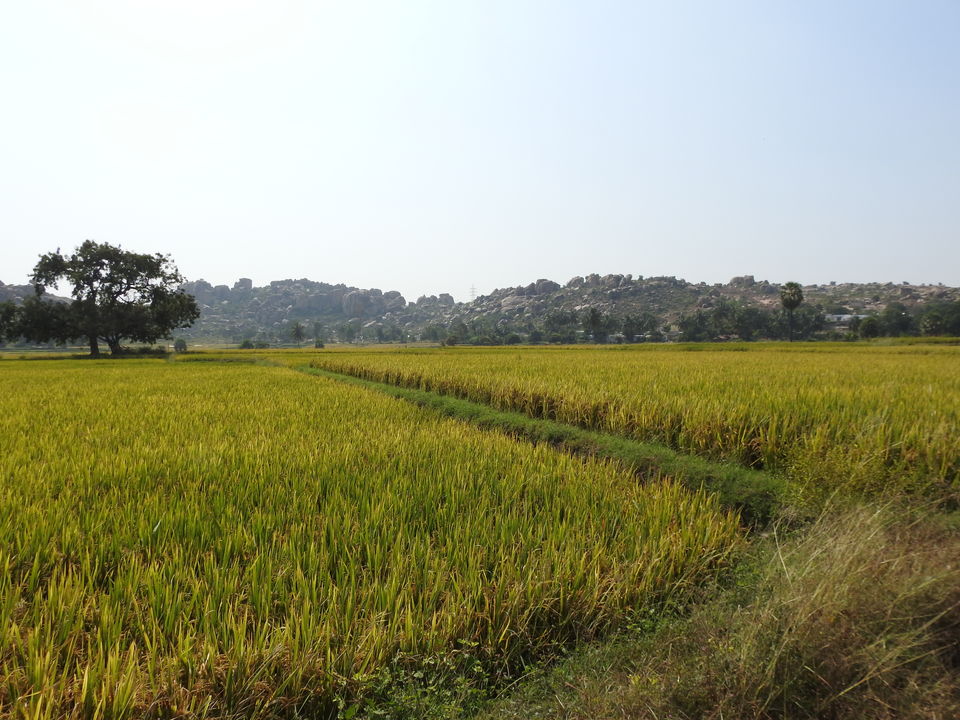 We started from Chennai CMBT by evening 6 pm. Reached Hospete Railway station next day by 7 am. Weather was quite pleasant in the morning. Took auto to Boat house for ₹250. Our accommodation Murali Guest House (booked from AirBnb for ₹1200) was on the other side of Tungabhadra river. Crossed by boat for ₹20. The river is quite shallow at that place. An elephant was bathing there.
Airtel signal was quite poor, had hard time calling our contact person Murali. He picked us up on his bike. We stopped once one the way. There was an broken Aqueduct, reminded me of Assassin's Creed Brotherhood. Later found out it's called Pillars of Bukkas Aqueduct.
Reached his home. It was a small nice place. Murali's mother was there. She arranged for our bath. There were a lot of birds nearby.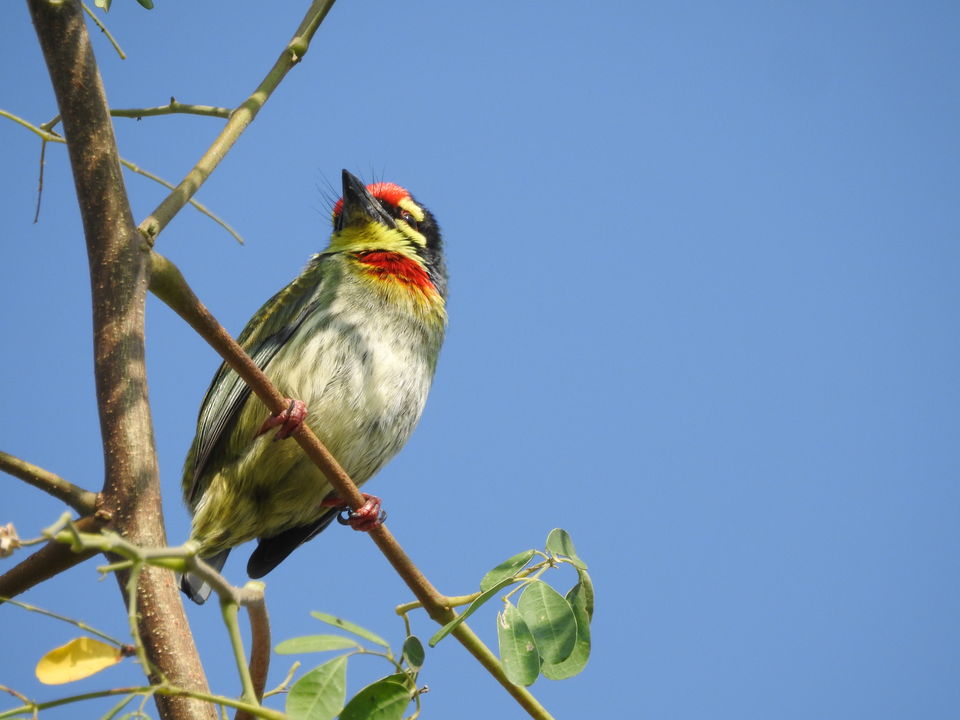 We started for the other side of the river for the first day in Murali's father's auto rickshaw. We started from the guest house in auto. Had to travel quite a lot though the farms, crossed the bridge. Then started visiting the ruins.
There were quite a few scattered temples, one with a large Ganesha idol, another with a large Narasimha idol.
The weather was quite hot most of the day. We returned to hotel by 4 pm. We were completely soaked in dusts. So took another bath. Few foreigners joined us in the evening for snacks and then for dinner. Had some naans, rice and curry, they were good but didn't realize till next day that those were quite costly.
Day 2
Murali's father arranged a Scooty for us for ₹300, with 2 litres of petrol (₹90 per litre). He gave us a map for this side of the river. We had breakfast with pancakes and started.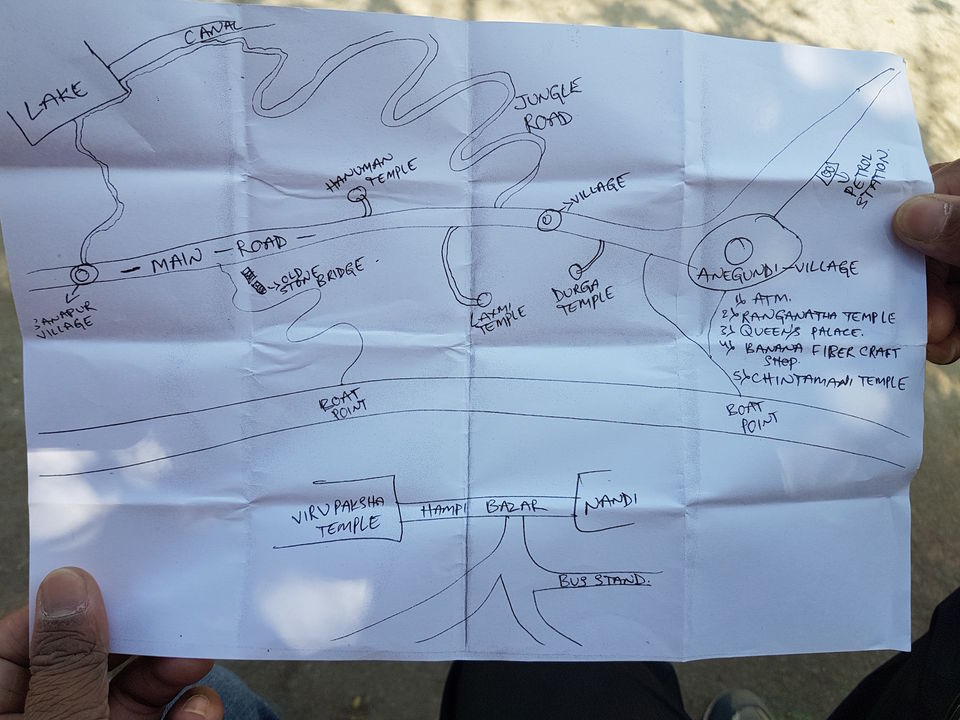 Next destination was Lakshmi temple, about half km ahead. There was also a lot of monkeys. And a Rama temple too. Then about one km ahead was Durga temple. Then we went to Anegundi village and filled one more litre of petrol.
After staying there for a while we started for guest house again by 1:30 pm. Had lunch there and started for bus stand by 2:30. Crossed the river and took auto rickshaw to Hospet Krishna Palace for bus. We were out of cash, so had to stop by an ATM on the way.
Same bus of Manish travels, started about 1 hour late this time by 5 pm. But the bus was good. Reached Chennai CMBT about 1:30 hours late next day by 7:30 am.