NOTE- If you seem to have extra time, please list out the numerous waterfalls along the route, which we have intentionally skipped during our course of journey.
Manas Mishra (AKA Beyy), Mahaprasad Biswal (AKA Rahul)
Shahrukh Alam (AKA Bhaijaan), Prannoy Ray (AKA PD)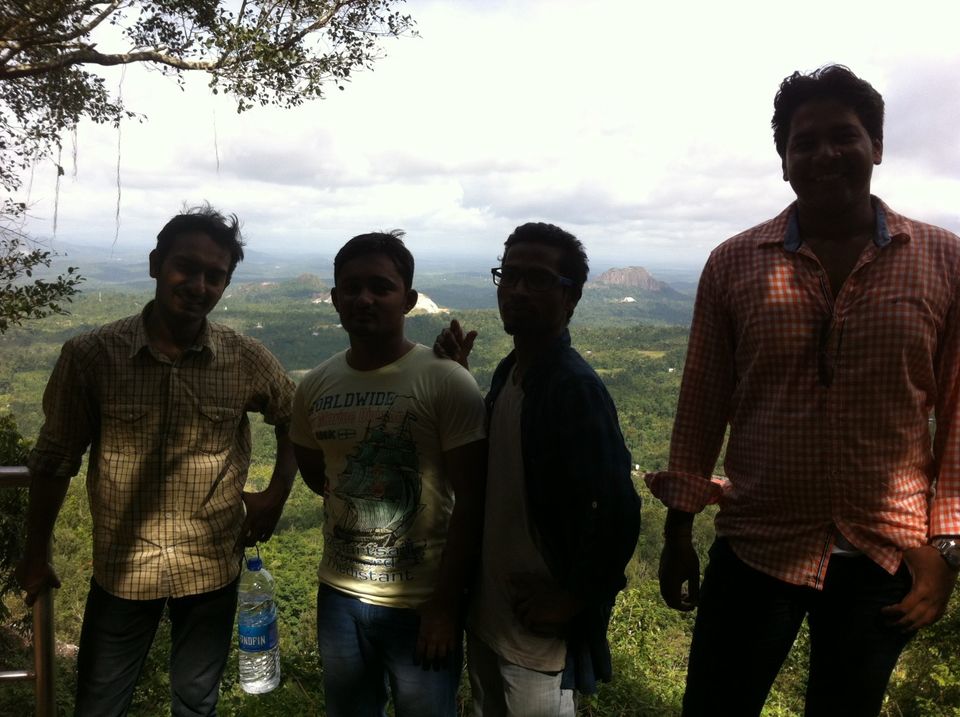 Royal Enfield Thunderbird - 350CC, Mileage : 40 km/litre
Bajaj Platina - 100CC, Mileage: 82 km/litre
The Route:
Day 1:
Bengaluru - Mysore - Hunsur - Tholpetty - Thiruneli Temple - Kurwadeep Island - Mananthwady

Tholpetta Wildlife Sanctuary Safari ride - Kalpetta - Pookkot Lake - Chembra Peak - Vadunachal

Eddakal Caves - Gudalur - Pyakra Lake - Ooty - Rose Garden - Botanical garden

Emerald Lake - Avalanche lake and Jungle Safari - Ooty - Gudalpur - Madumalai Wildlife sanctuary - Bandipur National park - Mysore palace - Bengaluru
Long Weekends are not so common and whenever it occurs, people make sure to make the most of it. We are no different. We had 4 days and 3 nights to spend and so we sat down on the evening of 16/9/15 to plan out the entire trip. We were so confused in the beginning and couldn't decide the route that we would travel the very next day. Let alone the route, we were all afraid whether our 2nd vehicle i.e. Bajaj Platina 100cc could make the journey or break down somewhere en-route. After a hectic discussion and planning, we were all set to roll.
17th Sept 15:

The Start. We knew that the Shell Petrol Bunk near Bommanhalli, Bengaluru operates all night. We filled our tanks and rode towards Mysore via Nice-Ring Road. Starting early in the morning is kind of an advantage for riders, as the traffic would be less and you won't tire making your way out of the city itself. Mysore road is barricaded by numerous tea & snack shops and villages. We stopped by some stalls along the road, to sip in some tea for a refreshing start. We reached Mysore by and had our breakfast. After a halt of around 60 mins, we started off for the unfamiliar roads.
10 AM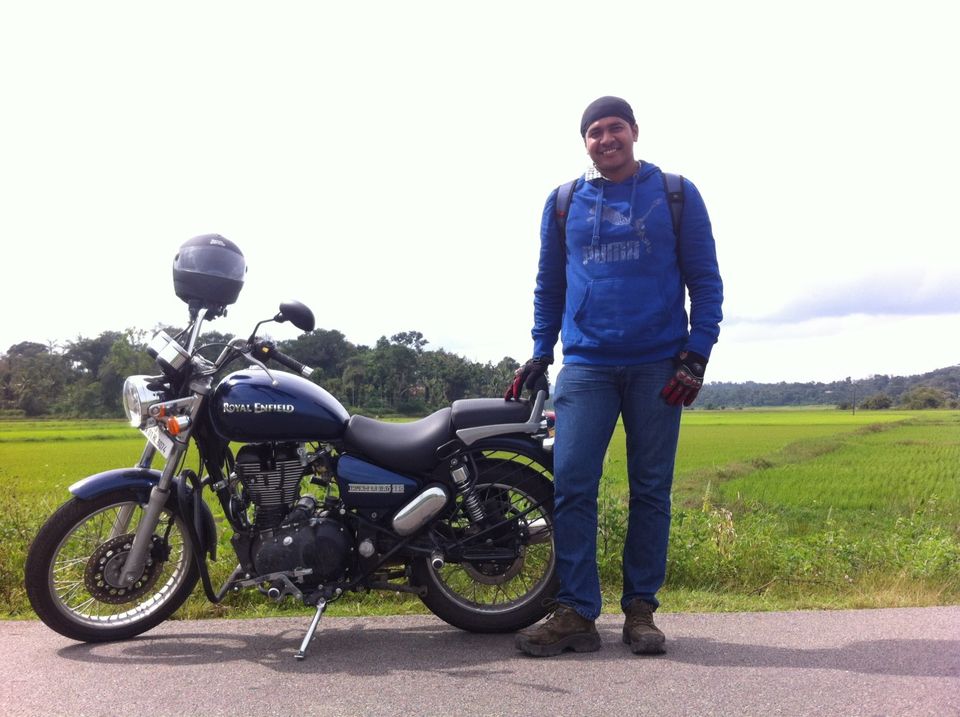 Our target destination was Tholpetty. We wanted to drive through some wildlife sanctuary, so instead of the common route i.e. via Hunsur and Gonikoppal, We intended to enter the Nagarhole National Park from the north. But somewhere we got confused and took off on wrong road and we moved south towards Heggadadevanakote. After realising our mistake we moved north again and reached the check-gates of Nagarhole National Park, only to learn that, 2-wheeler vehicles are not allowed on the road, owing to the facts that Elephants, Tigers and Leopards form the majority of the population in the park. We had to return back to the usual route.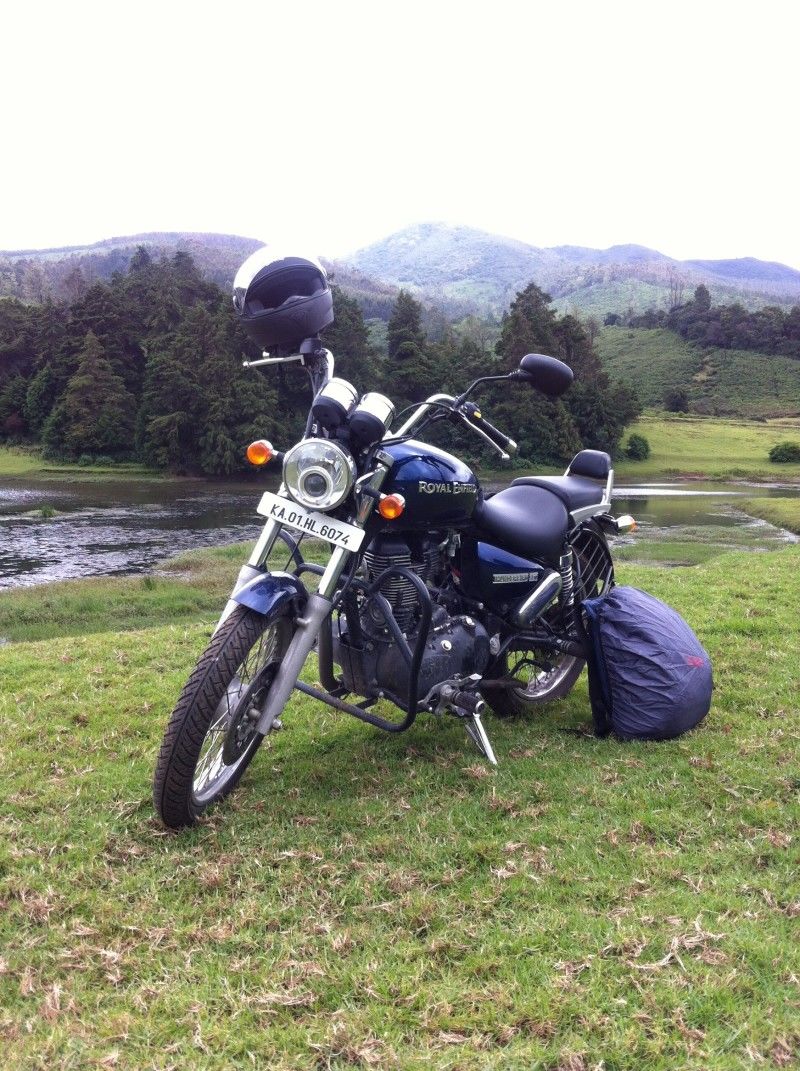 We entered Coorg after a few hours & had some delicious Bonda (Sweet bread), Wild Banana fry and tea before moving ahead. The road had beautiful views of mountains, coffee plantation, farms, elephant training centres etc. The road from Tholpetty to Thirunelli temple is amidst Tholpetty wildlife sanctuary. Keep your eyes sharp to spot some Shambar, herds of deer, Gaur, Elephants and Peacock.
4 PM
Thirunelli Temple:
An ancient Vishnu Temple. While only hindus can visit the temple, the core sanctum of the temple is restricted for ladies. Gents have to remove all clothing from upper body and wear full pants to go in. Please check the "Darshan" timing of the temple before planning to visit the temple. The temple is surrounded by high mountains covered in green patches and clouds. A river flows by the temple at the bottom of the hill which was any usual mountain river with all the gushing sounds and cold water. Our next destination was Kurwadeep island.
Kurwadeep Island: It was closed for rainy season i.e. from the month of July to October.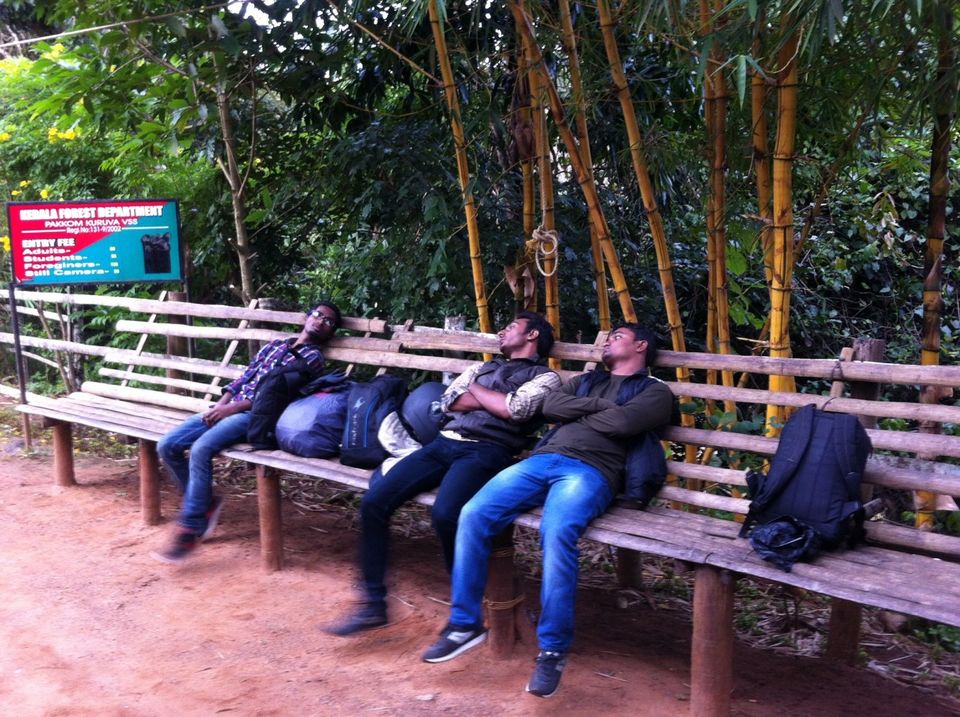 The island sinks in the river water during the said season. The island attracts pretty large number of tourists every year and is a wonderful place for picnic and witnessing man-grooves like trees on the island with a variety of flowers and birds.
7 PM
Halt in Mananthwady. Hotel prices are cheap. Pure vegetarians should go for packed food items. Non-Veg (Especially beef) is the staple food of the region. Water served is always warm & might be annoying at times.
5 AM
An early morning ride to Tholpetty Wildlife sanctuary.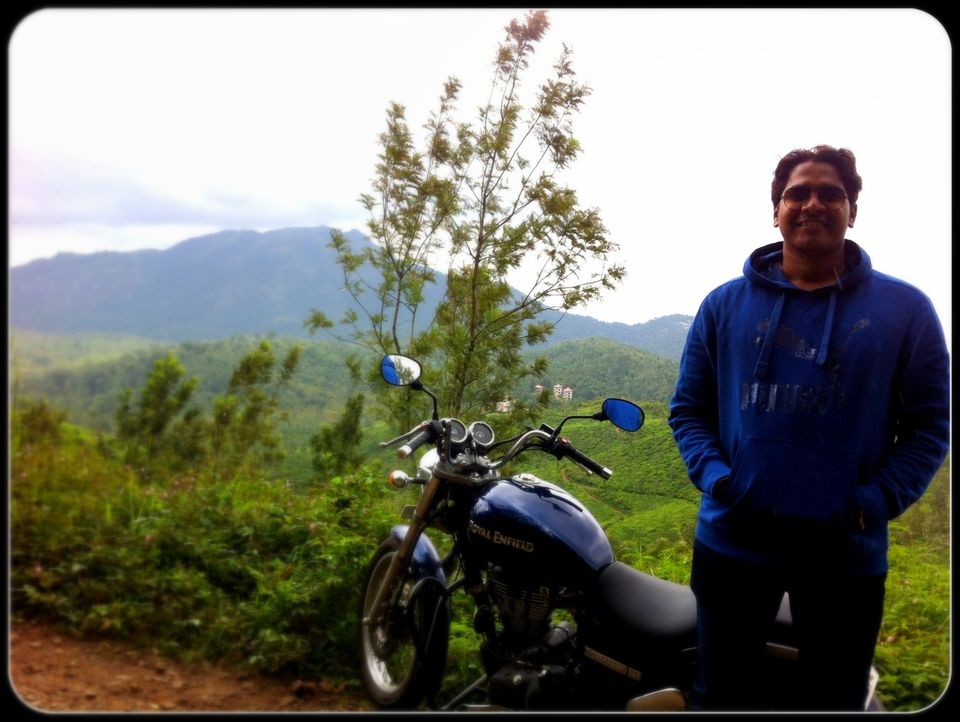 We spotted herds of deer on the route, near a river. Fresh cold air and the mesmerising view of nature would definitely amaze you. The Jungle safari is good, though, it is difficult to trace any wild animal in rainy season. Summer is probably the best time for safaris, as suggested by the ranger. Had some local food for breakfast and we still wonder what we had.
11:30 AM
We reached Kalpetta. Had some really delicious pancakes, puffs, samosa and juice in the market. Pookot lake is hardly 20-25 mins of journey from kalpetta. The view of Chembra Peak from Kalpetta town is just awesome. I wish I had a pic of it. Tea gardens are scattered everywhere with amazing scenic views of the Chembra peak in backdrop.
Pookot Lake: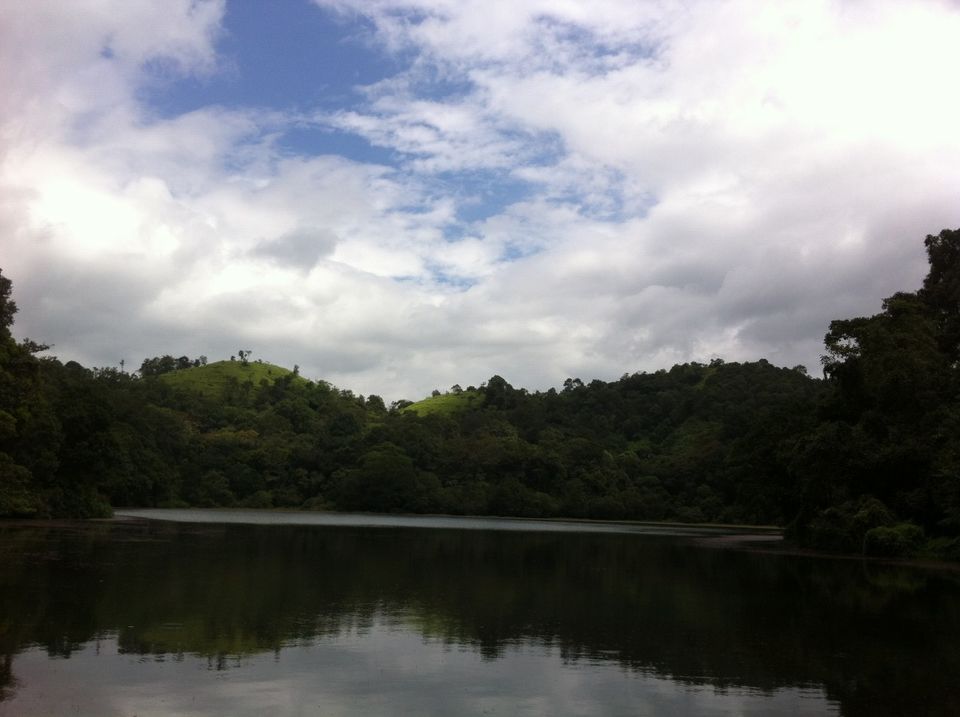 Good for family. Children's park, fish spa, large aquarium, boating and ayurvedic shops are other attractions. Love birds might find it a good place to romance.
Chembra Peak: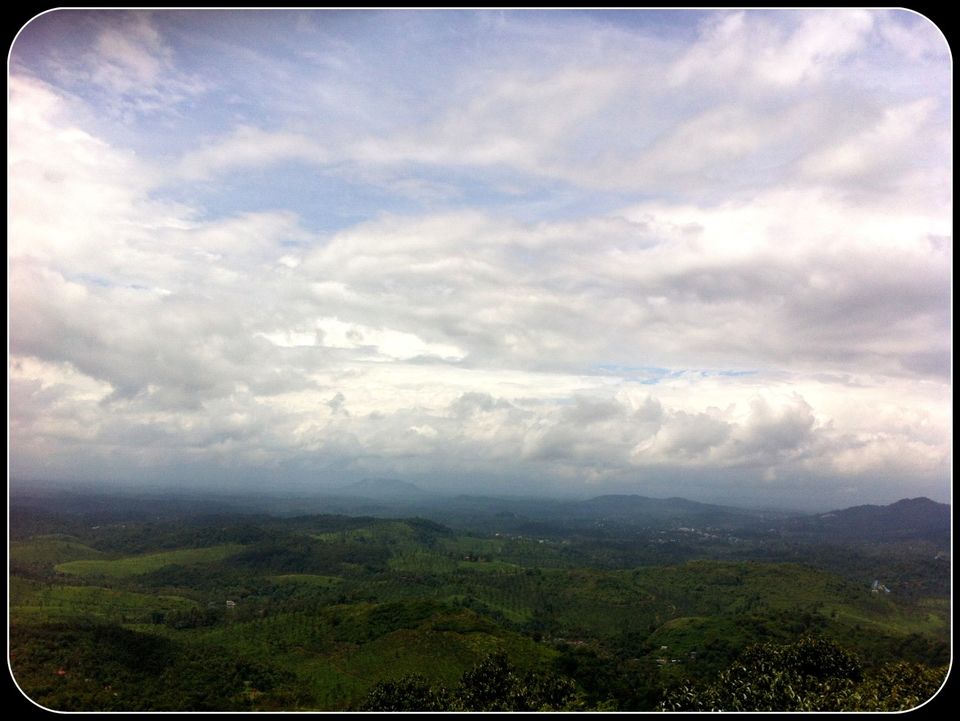 Trekking to the top of the peak has been restricted since a year or two, in order to protect the wild orchids. We were kinda disheartened with the news. But later we learned that trekking till the heart-shaped lake was permissible and yes, it is a must for all nature lovers. Total time of 4 hours is required. A guide would cost you INR 750 for a team of 10 people. If you are not so adventurous, don't worry. Visit the view point on the foothill of the chembra peak. The view is breath taking. You would definitely fall in love with the place.

5 PM
Moving ahead with the journey, we reached Vadunachal and decided to end the day. Once again hotels are cheaper but locating good restaurants is really difficult. Staple food - beef. We had fruit juice and milk-shakes in a nearby bakery store before our dinner. The Chicken Biriyani of the area is recommended. No doubt it was tooooooo spicy, yet delicious. I couldn't stop myself from having 2 plates.
This blog was originally published on Live Biking.