It's a great experience to fly over the hills, valleys, beaches slowly like a bird, right? Billowing in the blue skies has been a very fascinating element for adventure seekers for ages!
Based on the towing equipment, there are three types of parasailing – Winch Boat, Beach and Platform. So, whether it is the sea breezes of Goa or the thermal flying conditions of the Western Ghats, or over barren lands of Rajasthan, India is perhaps the best destination to parasail. Parasailing can be enjoyed throughout the year, except during monsoons!
Out of all the parasailing places in India, Rajasthan is one of the most unconventional ones. The sandy expanse, along with the colourful surroundings and open atmosphere enrich the experience. This is one of the places you definitely should not miss if you're an adventure seeker.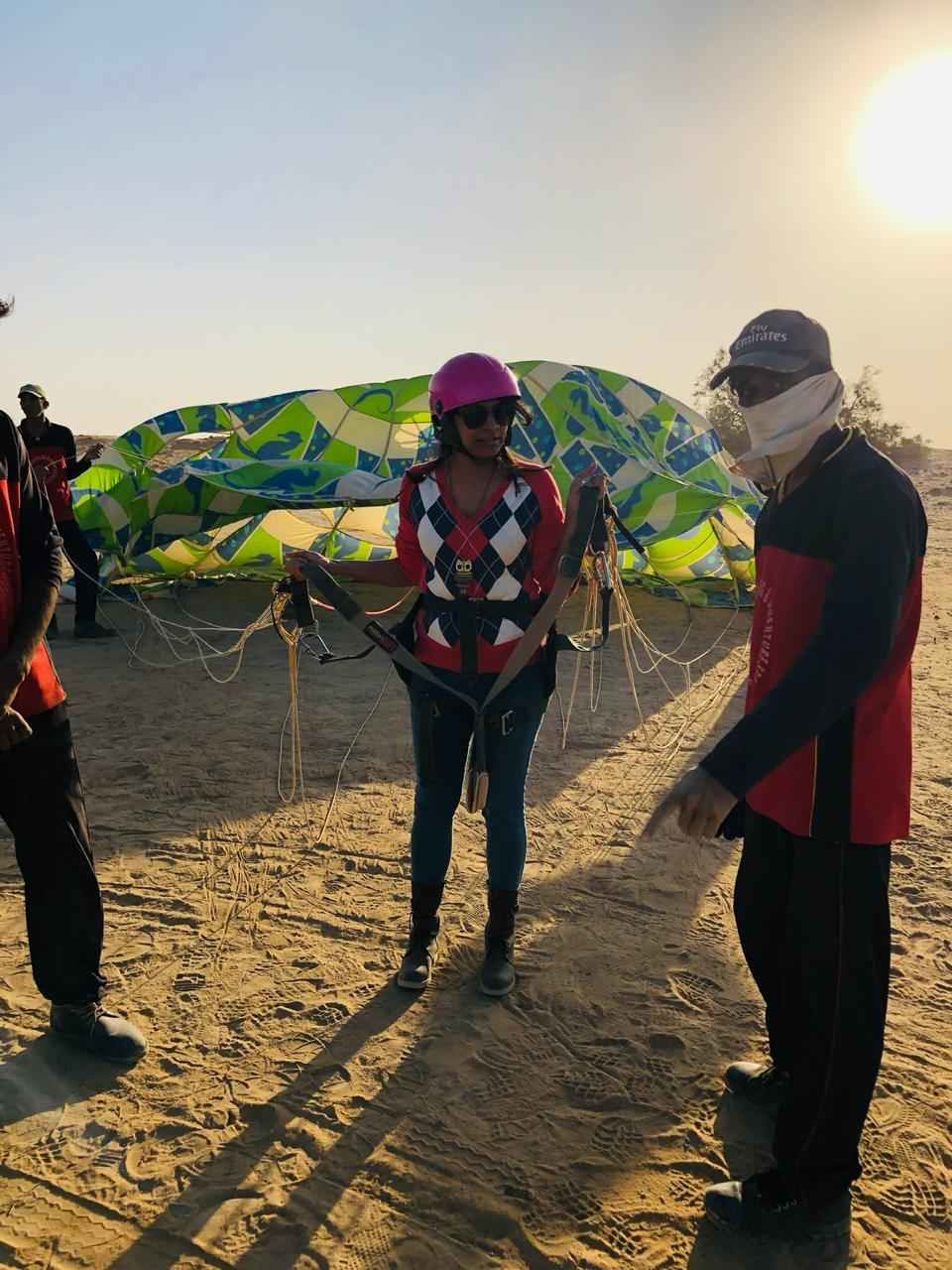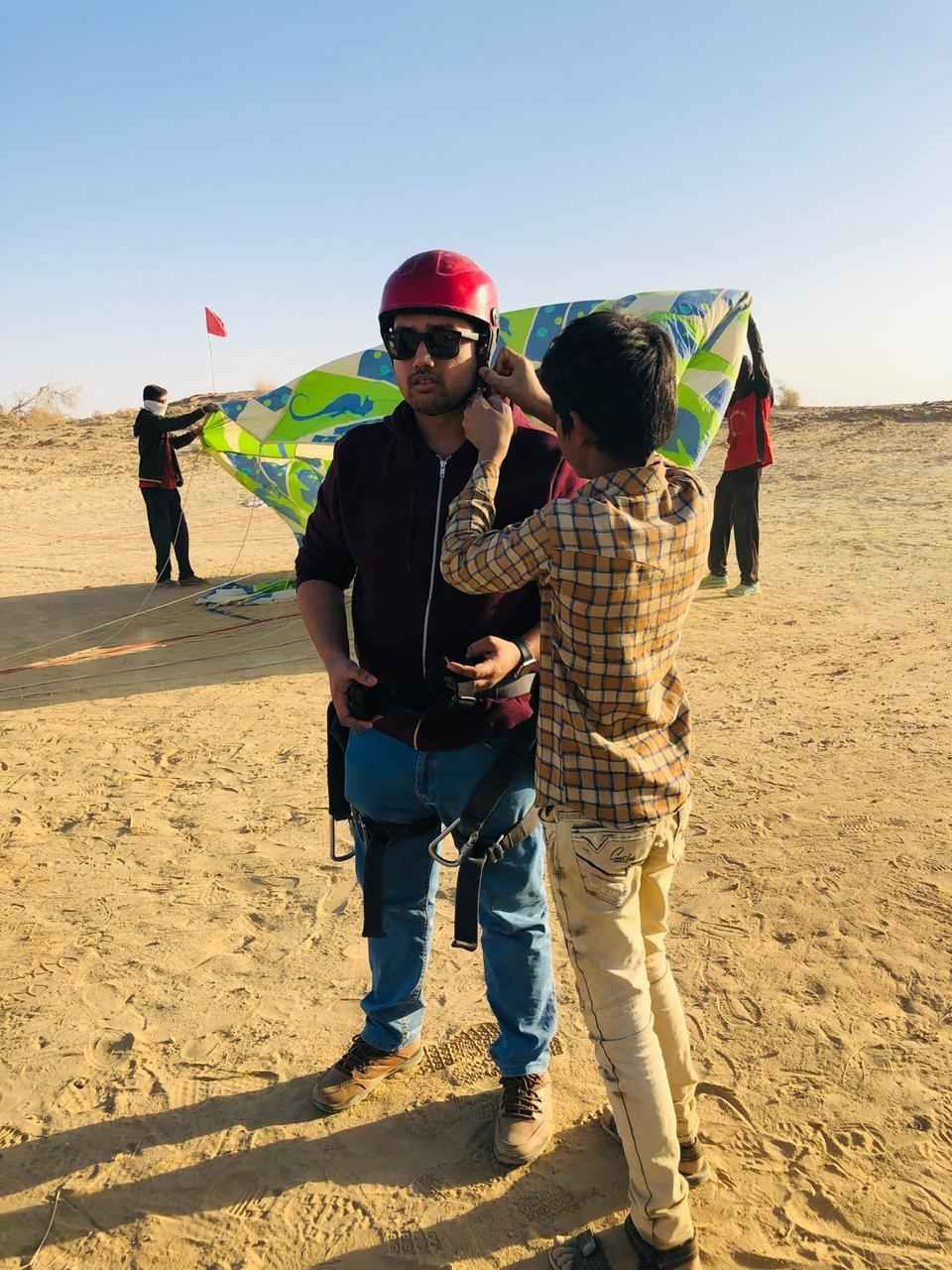 Best months to visit
September to February
Best places to try parasailing
Udaipur, Jaisalmer, Jaipur, Jodhpur and Bikaner are the places where you can enjoy the best parasailing in Rajasthan with a rich slide of culture and heritage.
Maharashtra has been a popular destination for parasailing in India. If you want to enjoy the greenery of natural parks, sandy beaches, chiming rivers, deciduous forests, moderate cliffs and expansive views, parasailing in Maharashtra is a good option! You can also try parasailing in Mumbai or around it for a day's recreational activity.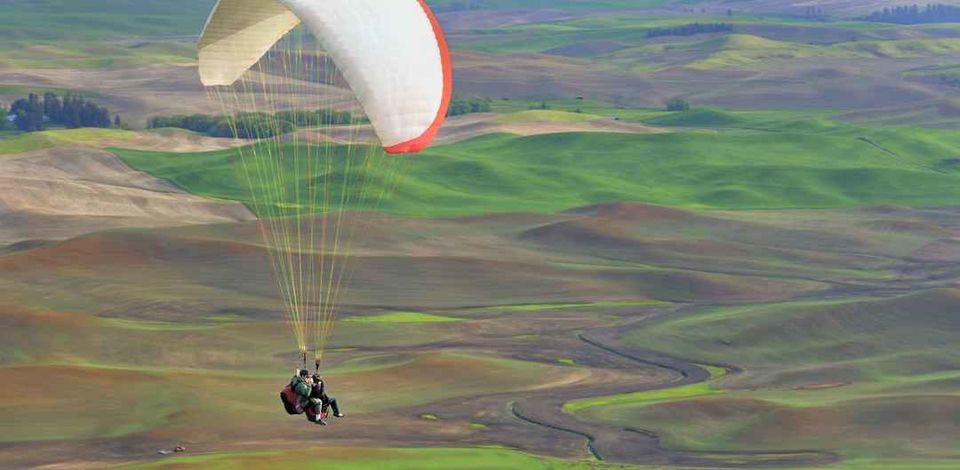 Best months to visit
October to May
Best places to try parasailing
Matheran, Kamshet, Goa, Kundalika, Panchgani, Powai and Mahabaleshwar are some of the top parasailing destinations in the western region.
Karnataka is becoming an adventure hotspot for tourists seeking one-of-a-kind experiences. The beaches here provide a wide range of water activities and the hilly ranges offer a good place for trekking too. You can experience various water as well as land adventures in the state.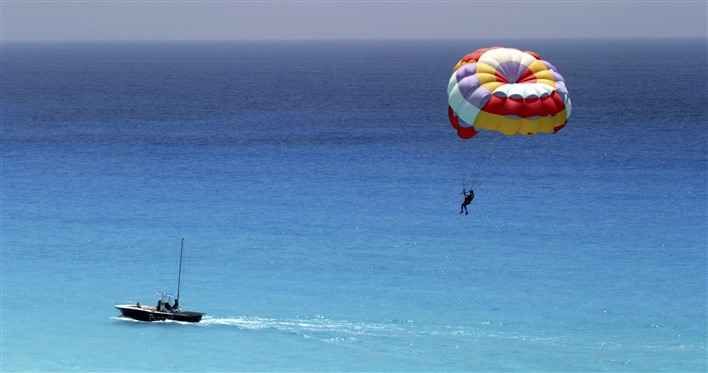 Best months to visit
October to April
Best places to try parasailing
Malpe Beach, Murudeshwara Beach (winch-boat parasailing), Hosakote lake and Jakkur in Bangalore (platform parasailing) are some of the best destinations for parasailing in Karnataka.
Himachal Pradesh is considered to be the top spot for parasailing for professional parasailers and amateur parasailers. There are many locations to parasail with fantastic views where international parasailing and paragliding events also take place. The panoramic views of Dhauladhar Range and Kangra Valley offer stunning surroundings, while you soar high in the sky!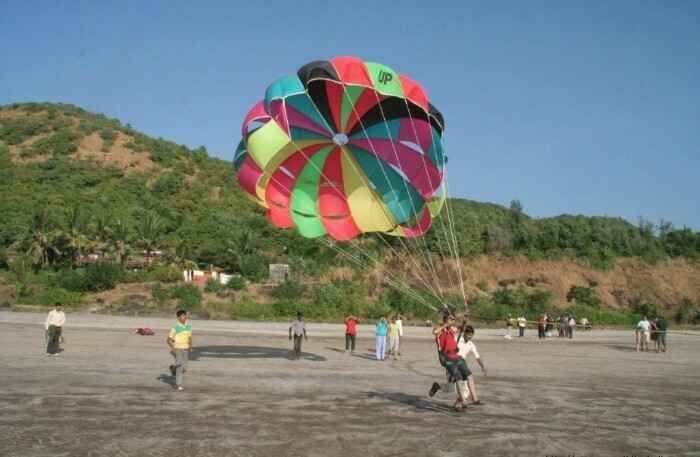 Best months to visit
March to October
Best places to try parasailing
Kullu, Manali, Solang Valley, Bir Billing, Dharamshala, and Lahaul Spiti are destinations where you can enjoy a bird's eye view of Himalayas.
High up in the sky over water, enjoy a bird's eye view of Kerala at the best destinations in the state. As the speedboat zooms off into the ocean, the rush you will feel with be splendid! Parasailing in Kerala is an experience you cannot forget for long and will be incomplete if you don't give it a try!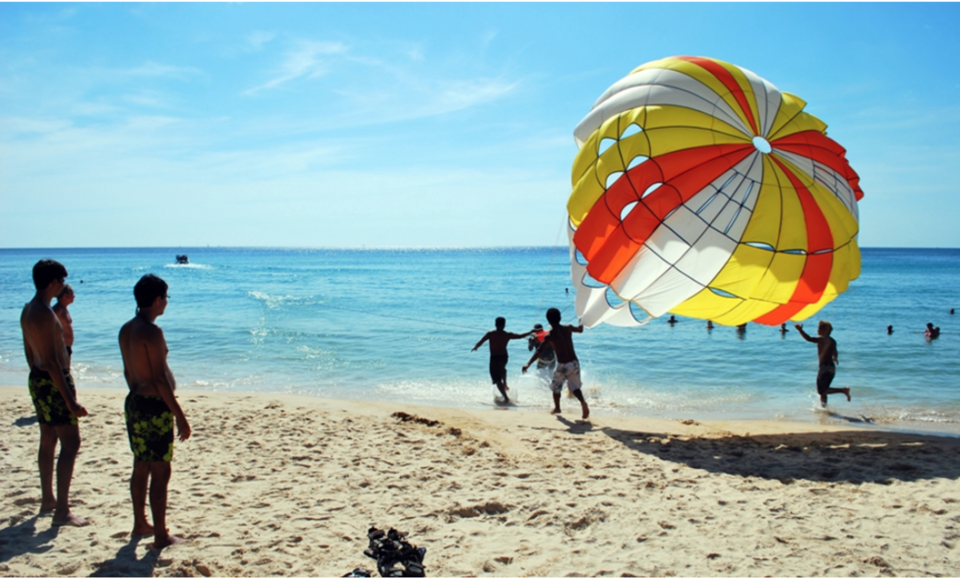 Best months to visit
October to March
Best places to try parasailing
Varkala Beach, Payyambalam Beach and Alappuzha Beach
Hub of various water activities, parasailing experience in Goa is a must to try! Giving you an immeasurable adrenaline rush, enjoy the views over tuned landscapes and beaches. The feel of Goa is just vibrant and energetic, so fly high and experience the panoramic beauty of the south-west coast of India.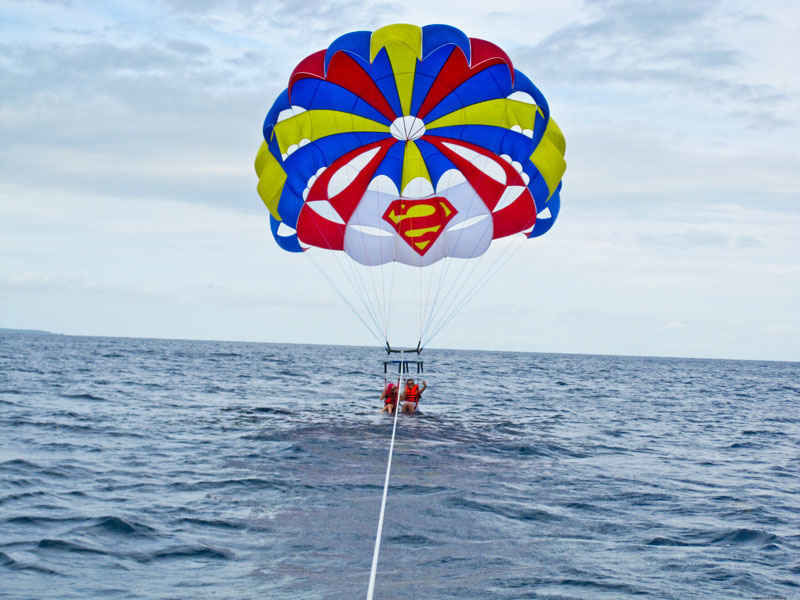 Best months to visit
March to October
Best places to try parasailing
Calangute Beach, Anjuna Beach, Baga Beach, Vagator Beach, Candolim Beach, Donapaula Beach and Sinquerim Beach are the major places to try this activity.
Tell us your favourite destination and share your experience here.