We were blessed with a baby girl back in Dec 2014. Due to the pregnancy entire 2014, we were grounded. That situation was very irritating. After December 2014, I wanted to plan a trip but then I was asked to wait for my daughter to become six months.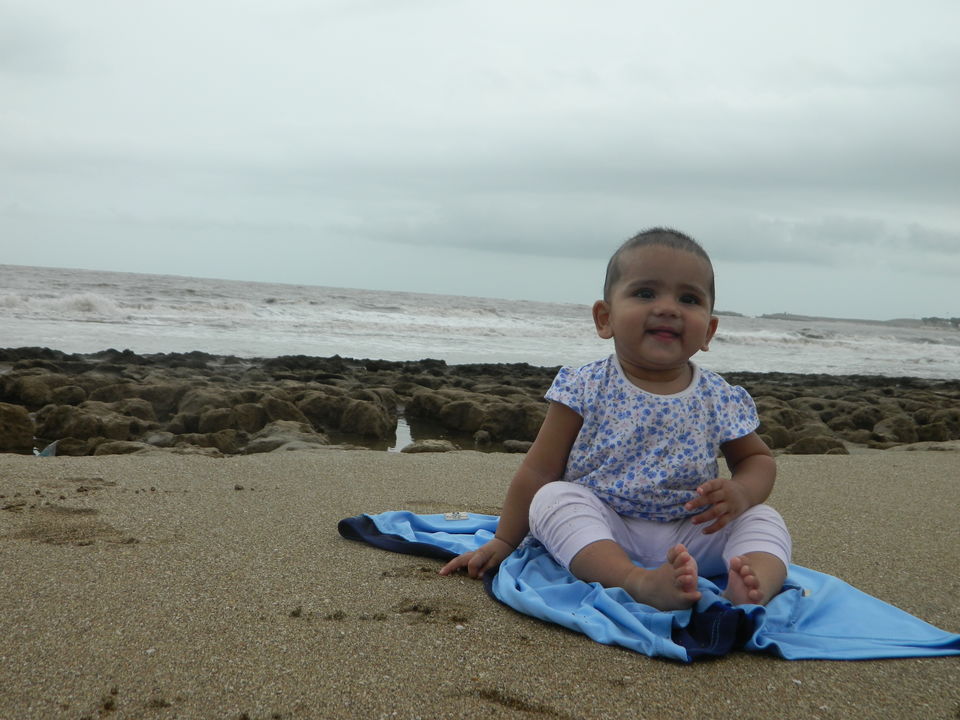 We waited for six months. My daughter turned six months in July. We planned a road trip to Diu. Diu is 350 km from my home town. We planned to visit Diu by my Old Santro Car. One of my cousins tagged along.
Preparing for a road trip and preparing for a road trip with a six-month-old kid are different things. You need to take care of a lot of things. You need to consult elders for things to carry. You need to consult a pediatrician for medicines to carry. You require lots of diapers, milk powders, milk, water, baby food, and what not. And then you need to have a dedicated bag for kid's cloth.
First time in my life I made a checklist for things to carry for my trip. The boot space of my car was full of things for my daughter. However, we took all kinds of pain and packed all the things needed for my daughter. I declared that we"ll drive slow and keep stopping frequently. Daughter's comfort is the most important.
We started at 0300 from my home town. We kept our speed very slow and stopped frequently to reach Diu.
We reached Diu at 1300. We took 11 hours to cover 350 km.