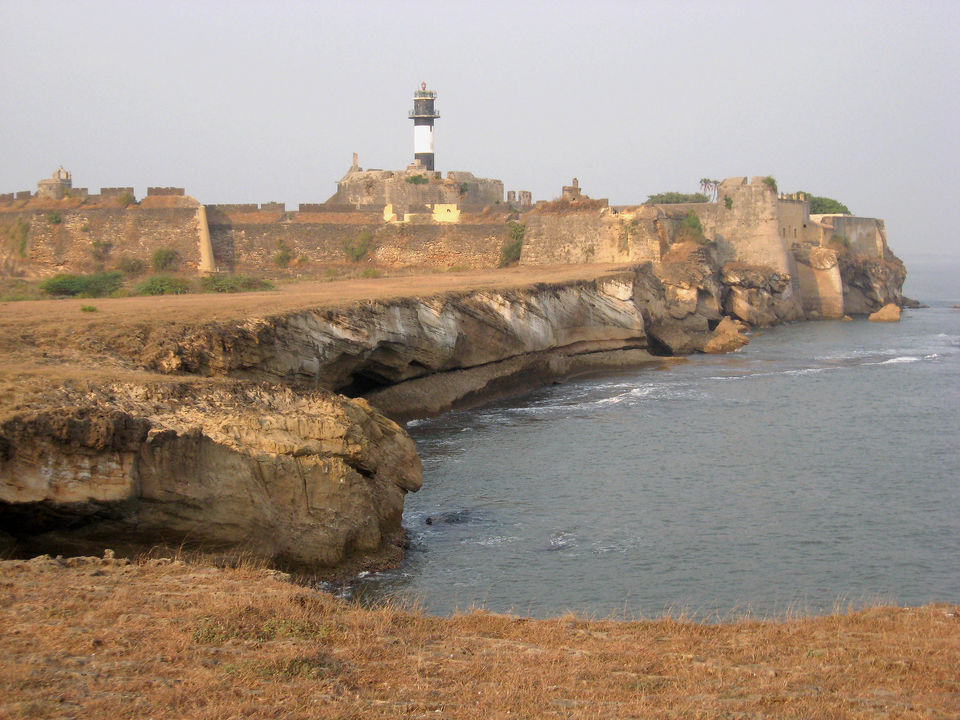 Diu: The Island of Calm or "Ilha de Calma as they say in Portuguese, is a quaint little coastal town infused with Portuguese history. Located in Gujarat's southern coast of Saurashtra peninsula, It is one of the two districts of Diu & Daman of India. Being union territory, alcohol consumption & distribution is legal in both the districts making them the drinking pit-stops for bibulous people.
It isn't called the "Isle of Calm" for nothing, peace, serenity & tranquility reign supreme on this tiny island. There could be a conspiracy to keep this hidden gem it is, land here on a not-so-touristy day & simply take a stroll along the coastal enclave & you will immediately realize that why it is called the "Isle of Calm". Since time memorial Diu has perfectly justified this emotion. Diu has enough gateways to get hold of tourist's amazement including Churches, Forts, Beaches etc. It is known that many writers & poets simply come here & wander to enjoy the peace they require to write their stuff down.
Diu was under Portuguese colonial rule from 1535 to 1961, making it the longest colonial rule in the world. Indian army invaded all the former Portuguese India under Operation Vijay when the Portuguese garrisons surrendered and became a part of Indian Union. Diu has many tourist places to offer from beaches to church, fort to temples etc., it is mostly flocked by families during summer vacations. Being my first solo trip I chose Diu as it was near to my hometown and I had visited it years back with my parents when I was just a kid, so I had a little knowledge about the places.
Trip Overview:
Best time to visit: October-March
Duration: 3 Days( 2 or 3 days are more than enough to explore Diu)
Place of stay: Dream Vision Guest House, Bunder Chowk
Cost: 5000
How to reach: Diu is accessible by land, though there isn't any railway station or commercial airport here. The nearest station is Veraval & nearest airport is Rajkot.