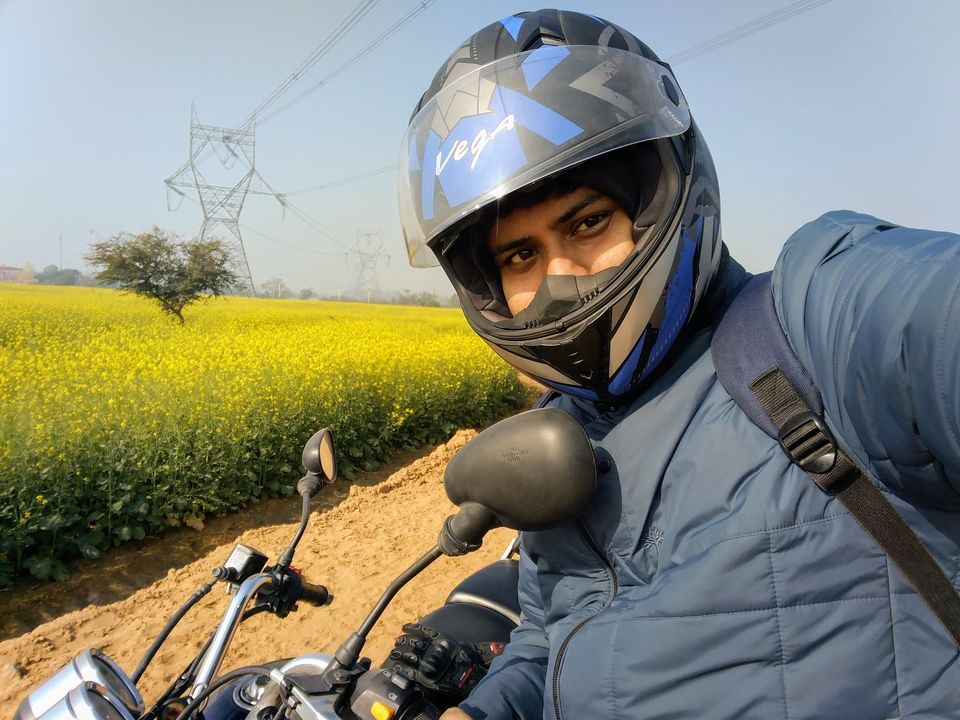 Staying in gurgaon and waiting for the weekend to foray the highly decorative MG road malls is a routine life for most of the inhabitants of Gurgaon. If you are completely bored with this then your mind starts tickling for alternative best way to spend your weekend. That is exactly what happened with me. I wanted to spend the Sunday unlike previous weekends. After a certain brainstorming I decided to hit the gurgaon-farukhnagar road. It was well chilling outside and temperature was almost 5 deg in gurgaon. For a second thought I had decided to stay inside my blanket but the excitement for the trip couldn't able to bind me for a long time.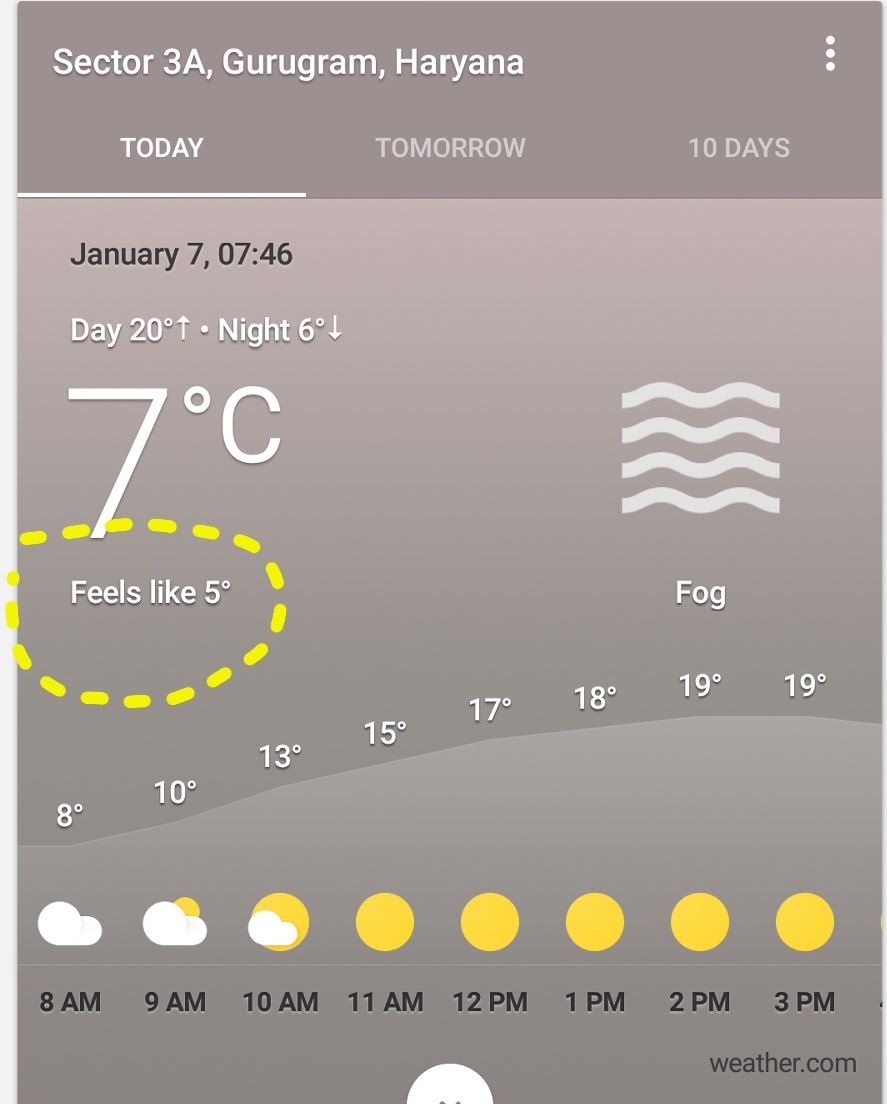 It was 8am in the morning and I was properly geared up to defeat the mighty winter effect. I was riding my RE Thunderbird350 first time after the 5th servicing. Starting a RE after a long time in winter was a hell out of job. After so many skirmish I was able to ignite the mighty beast. The feeling was victorious.Sky was clear and visibility was better in comparison to previous day. After crossing the Basai Flyover, I felt as if mercury had dropped beyond 5 deg. Though I was properly geared up but the might winter had almost freezed my hand after 20 min of ride. I was looking for my first tea break. Thanks god, after crossing Dhankot, I could able to find few dhabas by the road side. Without much hesitation I parked my bike near a dhaba named as "Chahal" near Indian Oil petrol pump. After getting up from bike I immediately grabbed the silencer of the bike for easing out my fingers. But never do it with bare fingers. I felt relieve. I ordered a tea and a aloo pyaaz paratha . Both the items were very much satisfactory but little costly.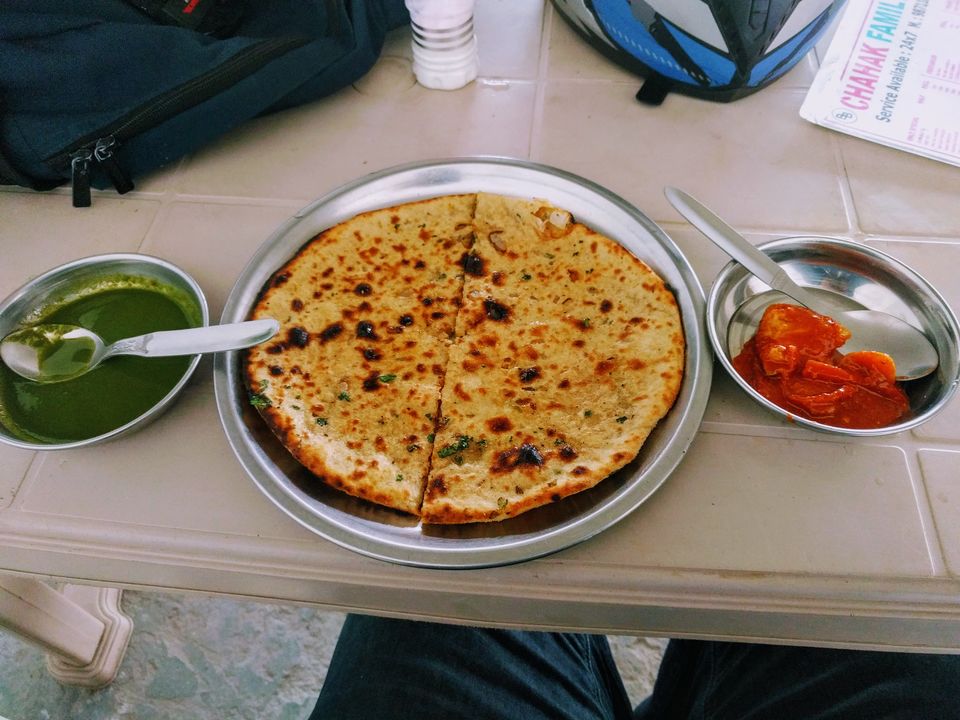 After a break of 15min I again ignited my bike. This time it was started very swiftly. So far the bike was performing superbly and pretty smooth after the servicing. After 15min of ride I reached Sultanpur bird sanctuary which was my first stop. From village Chandu, one should go left towards Gurgaon-Farukhnagar road to reach the sanctuary. I spotted a heavy crowd there. After parking the bike safely in the parking I purchased the ticket which was Rs 10 including the two wheeler parking fee.
My first impression for the park was average. Looking like a family park. Large lush green lawn, amusement instruments for children and all. But as I stepped deep into the park, I viewed something astonishing. I had never expected such a hamlet in gurgaon.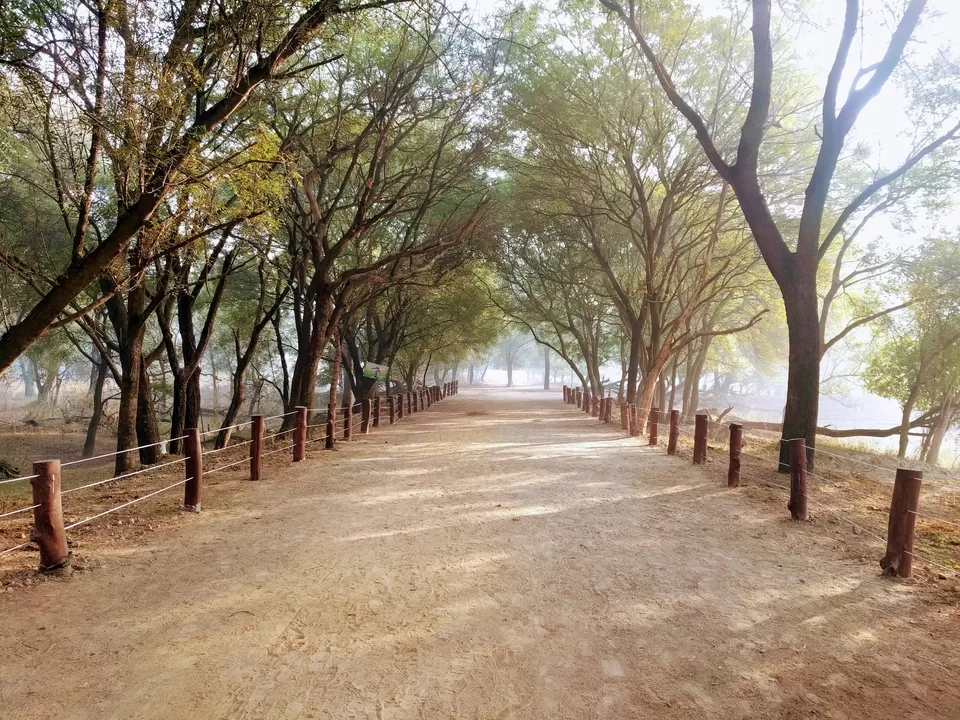 Walking through the sandy road passing through the near by lake was something beyond expressible. The majestic view has its own persona. It will deliberately attract you to fall in love with this.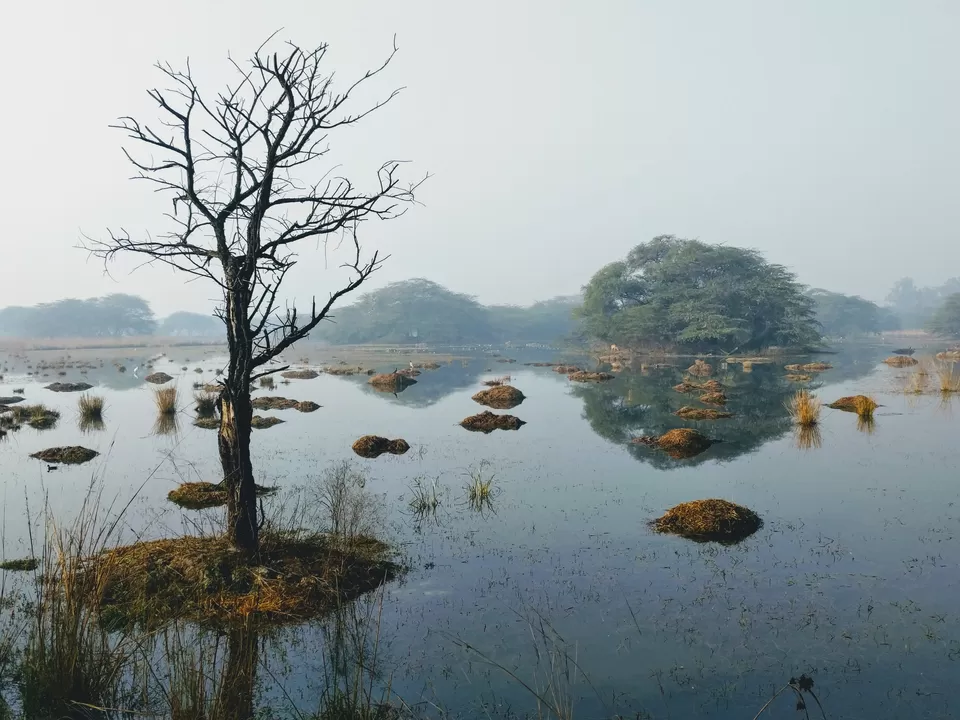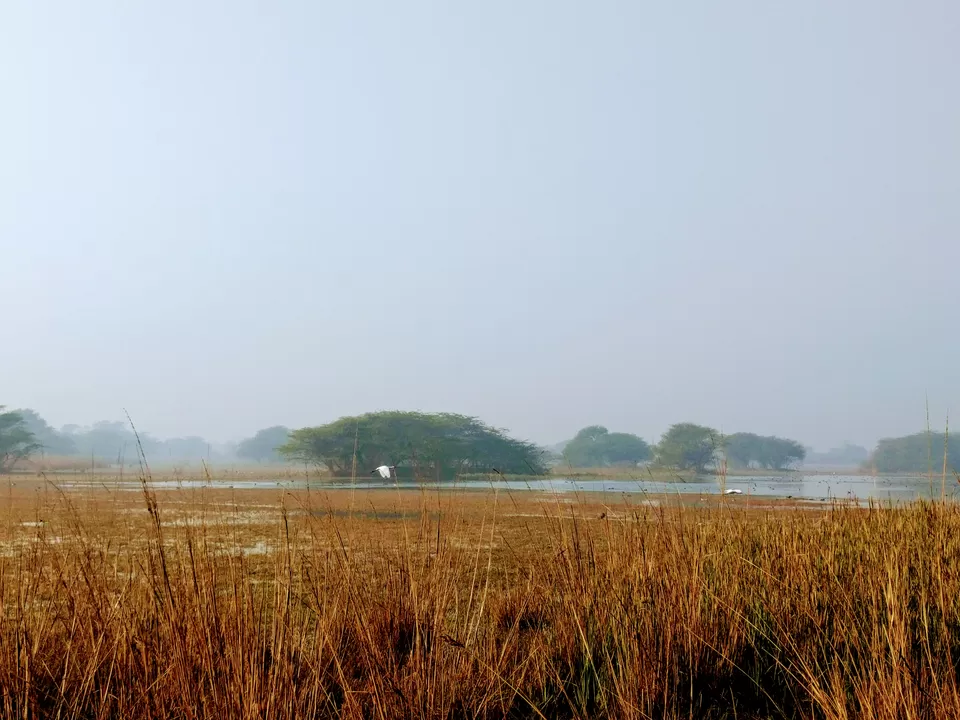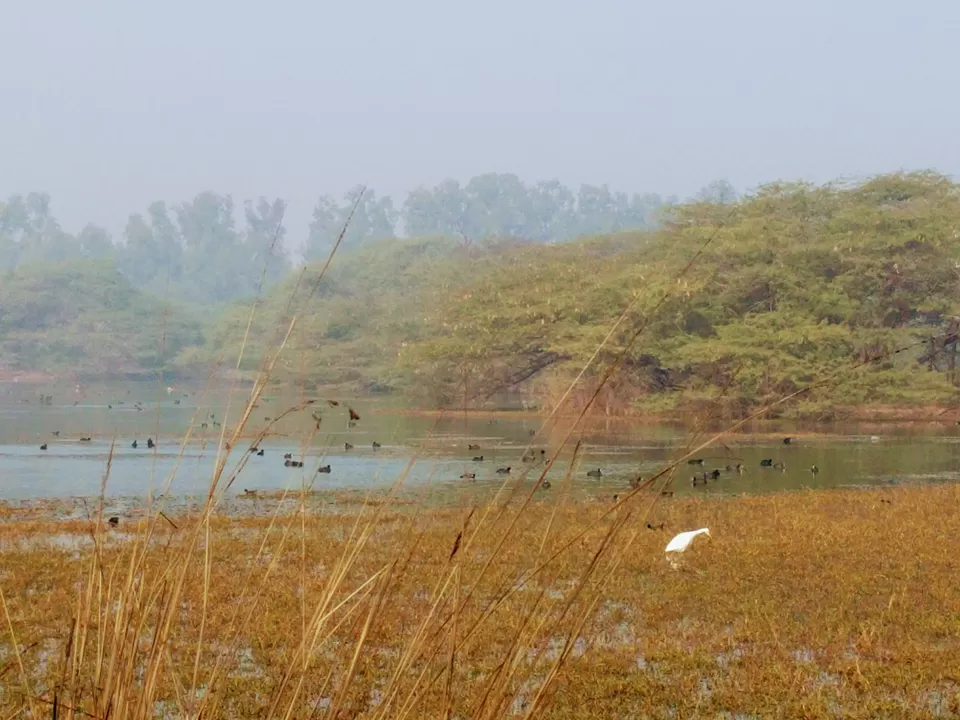 The more I went deep into the park, I could smell the pristine natural view, anchored by chatter sound of numerous migratory birds resting in the lake. It was refreshing and rejuvenating. It is a perfect place for wild life photographers to show their skills.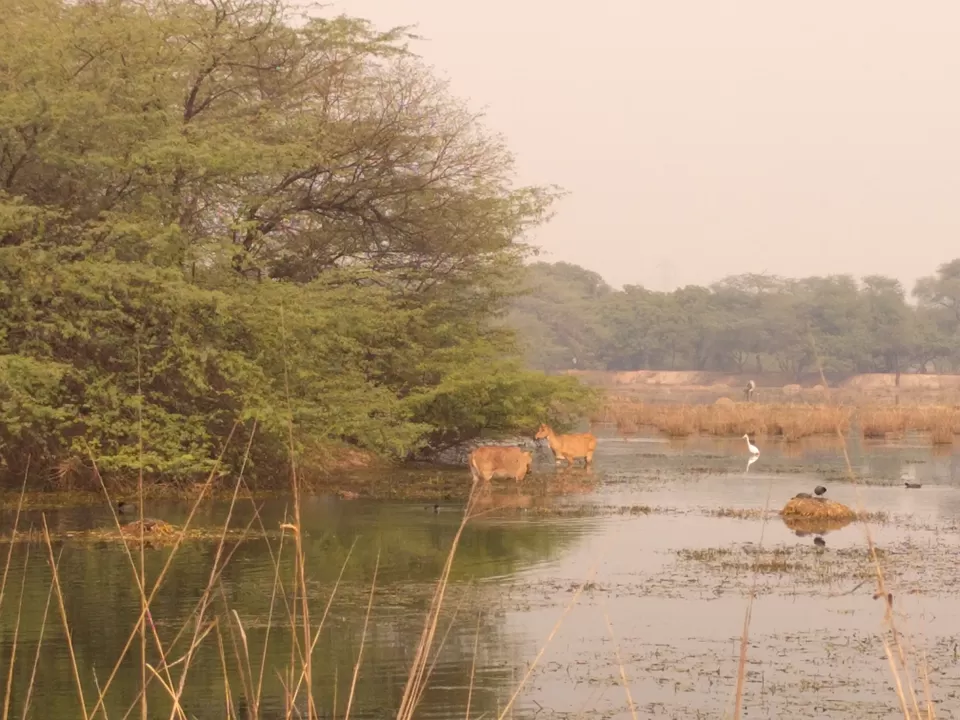 Apart from infinite migratory birds one could encounter many "NilGai" in the lake along with some deer. while walking through the road near to lake, one must careful for the cross movements of these animals.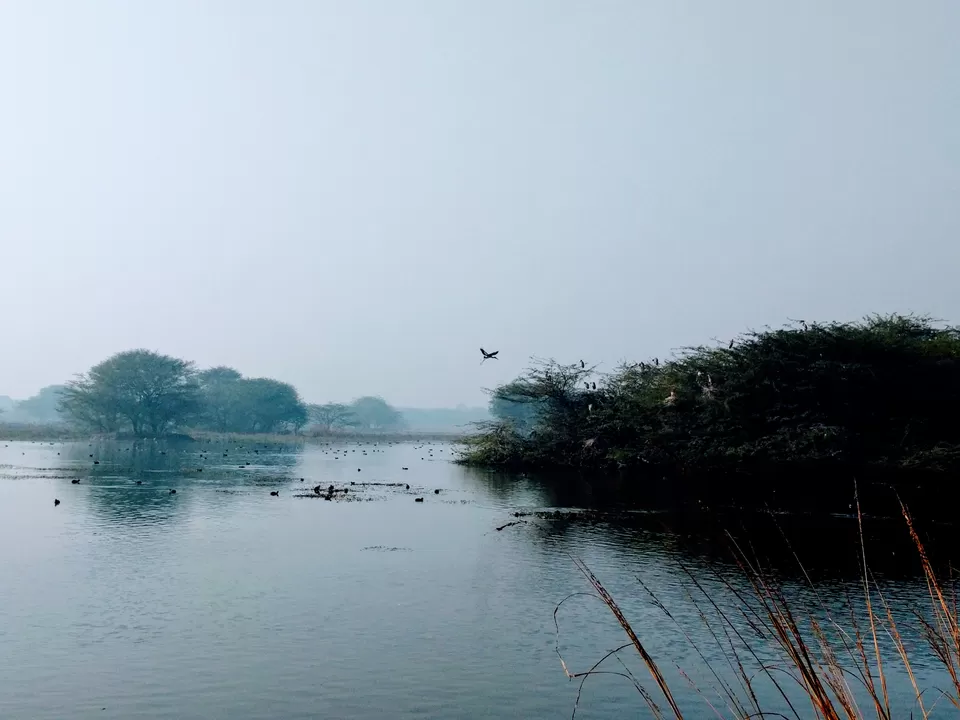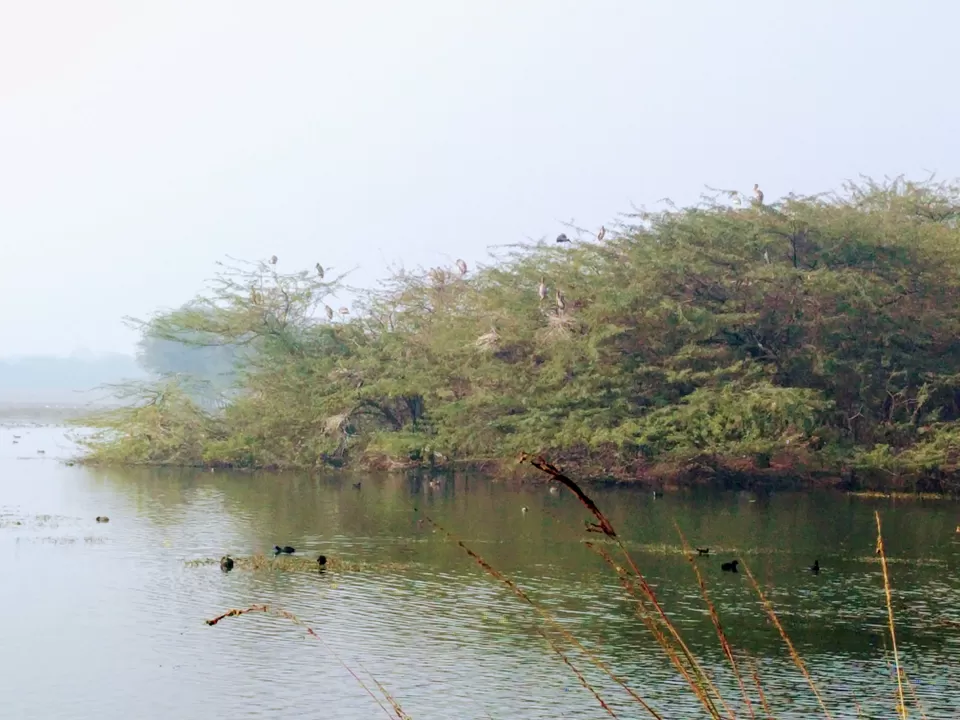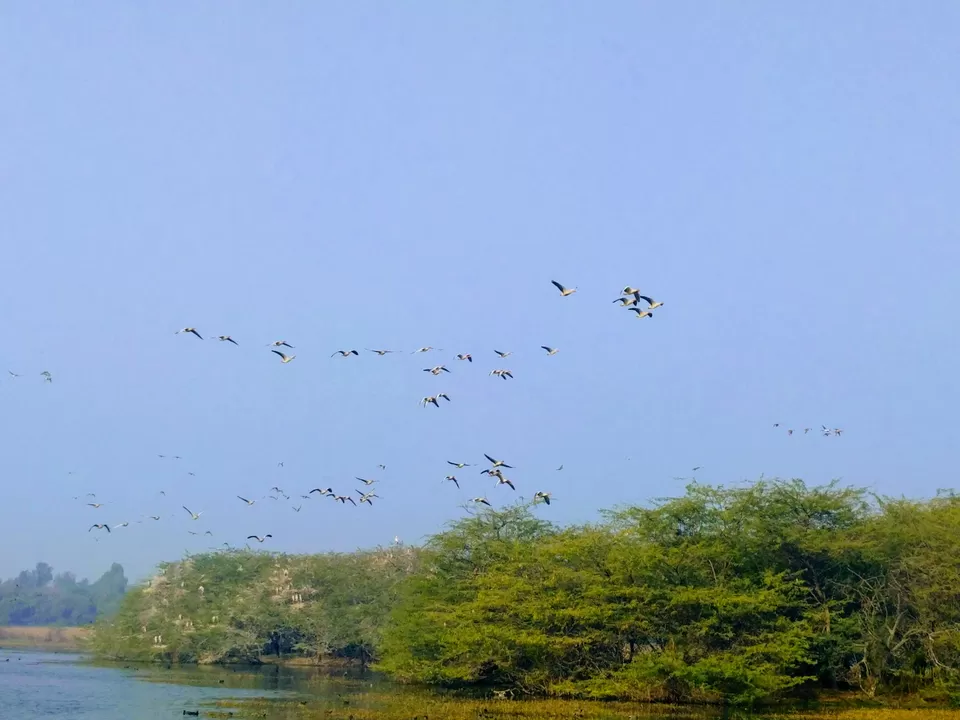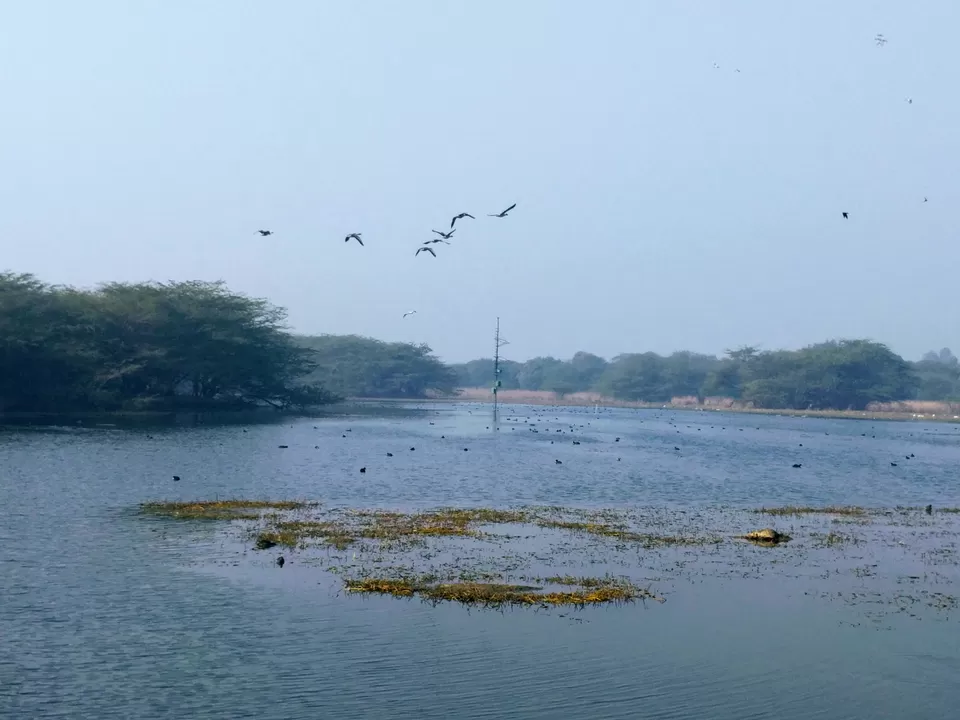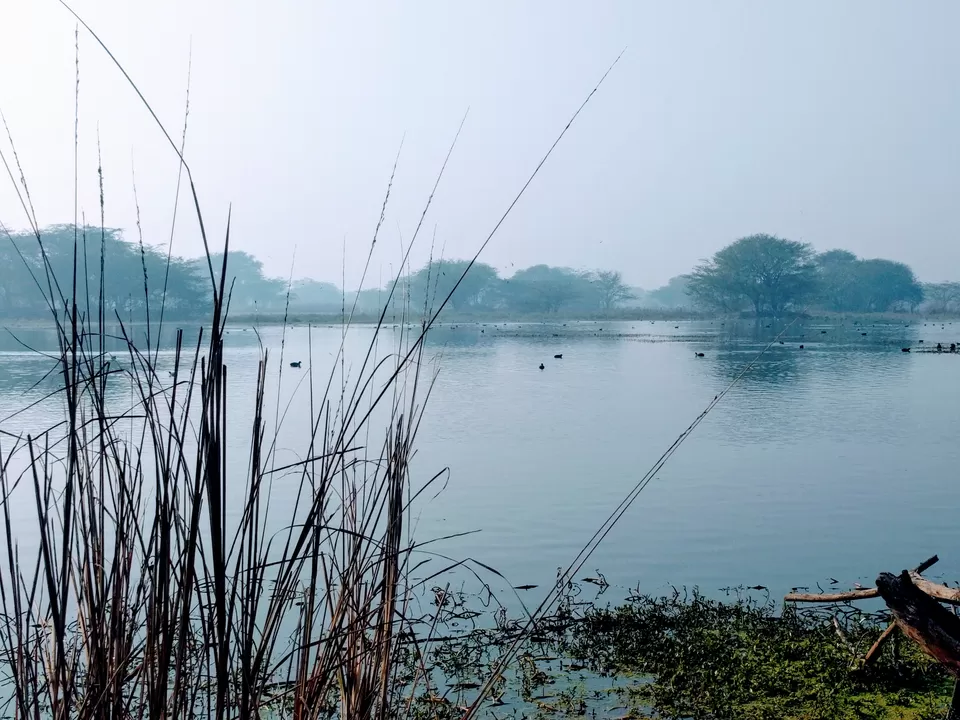 I was completely mesmerized by the magnum opus creation, which was nothing short of artist's dream creation. Spending time near the shore of lake and viewing such a splendid creation had its mark on me. The cold wind flowing through the lake was acting as a panacea from daily machine life. I was feeling as if I had already created a special bond with this place. I wish , I could cut from the rest of world and spend my life here till eternity. Leaving this place was very much difficult for me. But the memory that I had captured from here is already cemented in my heart.
I continued my journey on the road towards farukhnagar. I was thinking of taking a tea break, but I didn't. Sun was out but still the chilling cold wave was not disappeared. As I thronged into the road, I witnessed vast mustard cultivation on both sides of road. Large acre of lands shining with yellow appearance was behemoth.
It was like a dreamland. Standing between the acre of mustard cultivation was something badly missed. It was a full panorama view well described with a single word " magnificent".
The ride was very much pleasant and bike performed extremely well. I really enjoyed all this and looking for more such trips to discover the inner peace within me. It was very much rejuvenating.