Trip duration - 2 days, 1 night
Trip dates - 2nd and 3rd March 2013 (Weekend trip)
Trip members - Karthik, Premkumar, Senthil, Poonam, Sanjeev, Harish.P, Ramkumar, Ilangathir, Jagadeesh K, Ramesh Kumar, Jegan (Ramesh's friend), Padmanabhan, Muthamizh Selvan and Anbumani.
Trip Route -> Chennai - Periyakulam - Kumbakarai - Theni - Bodi - Kurangani - Paalayam - Cumbum - Kumily - Anavilasam - Marykulam - Vagamon - Vandiperiyar - Kumily - Cumbum - Chennai
We started from Chennai on Friday evening and reached Periyakulam by 6 AM. We had arranged vehicle for our 14 members. First destination was Kumbakarai falls - around 8 kms from Periyakulam. We were the first to the falls in the morning and the water was chilling ! Few of us took bath in the falls -> though the water was not much. Rest of them were busy with cameras and looking around the nature. Then, we drive down to Theni for breakfast and next destination was Kurangani (Film - Mynah fame).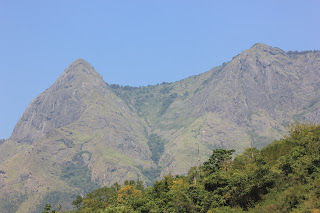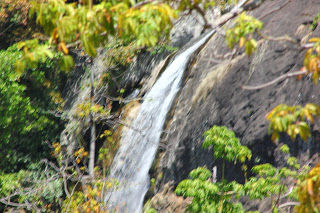 Munnar has the top station, Kurangani has the bottom station. The whole trek is believed to be around 14 kms. There is a point called Central Station at around 3 kms from Kurangani and we decided to trek towards it. The path is clear and none shall get lost unless someone wants to wander out of the track. After around 1 km, we saw a waterfall and there was no access to reach it. Understanding the waters are nearby, we trekking further 150-200m and accessed some running water. There were couple of water falls around, but no access to it. We spent easily around 1:30 hours there and everyone took a dip in the running water - which was almost freezing. We decided to trek back because few were already tired !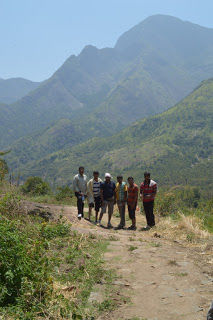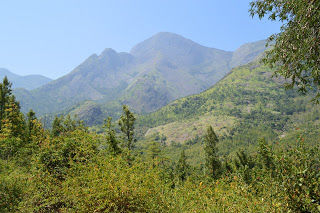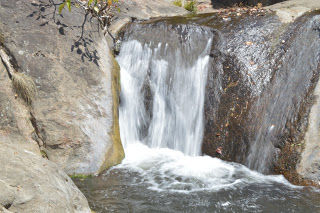 We reached Paalayam for lunch. Our organizer Prem had made arrangements for us to stay in their relative's Elachi estate in Anavilasam - 11kms from Kumily. We drove towards Kumily and visited the Colonel John Pennycuick Memorial at Lower Camp, Kumily. This person is the one who had built the Mullaperiyar Dam by selling his properties in Britain.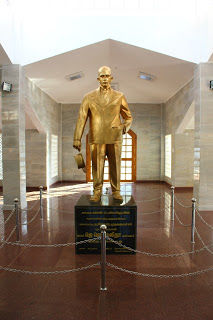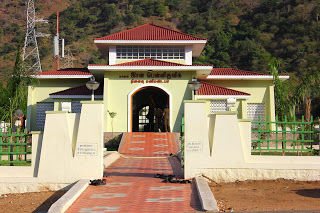 After doing some purchases of spices at Kumily, we reached Anavilasam around 8 PM. Just the sound of insects and nothing else ... no horns, no dust, no pollution.. excellent experience. We stayed overnight there and were ready next morning around 9 AM to see Vagamon (Wagamon) .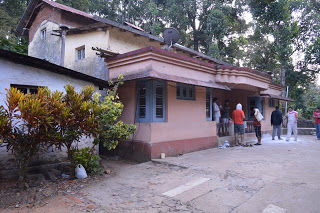 Vagamon is around 33 kms from Anavilasam via Marykulam. We had breakfast at Kattappana. The whole way had steep valleys and gorges. Excellent route indeed ! We reached Vagamon Green Meadows around 11:30 PM. We spent around an hour there. There is a lake once you cross 3 meadows. If this is visited in August-September time frames, I think that would be best time to see real green meadows. This is something like 7th mile at Ootacamund; but, too many meadows.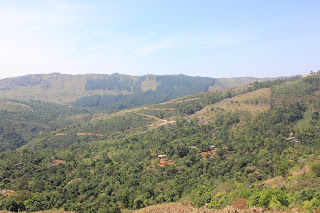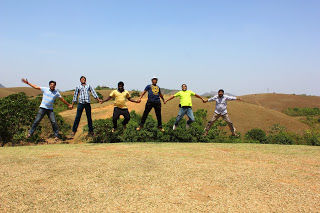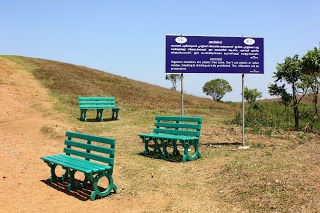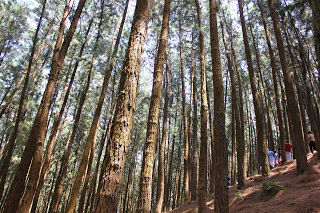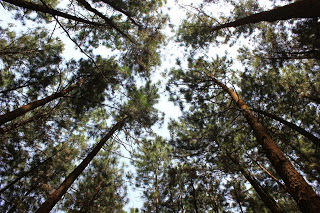 From Meadows, we reached pine forest - 3 kms. Very thick pine forest and excellent place for photographers. After spending around an hour there, it was almost 3 PM. We decided to drive back to Cumbum, to get our bus back to Chennai on time.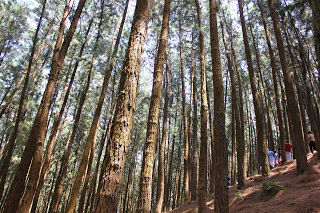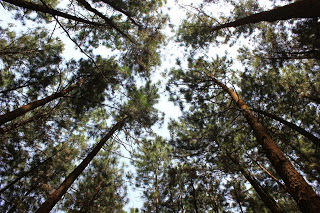 Kumily is 50 kms from Vagamon through Vandiperiyar. We reached Kumily around 4 PM did some more spices purchase, the stopped again at Gudalur to buy some grapes. We also were allowed to enter Grapevines for some photographs and then had hot idlis, sambhar and 3 chutneys and Prem's home and back to Chennai with lots of fond memories.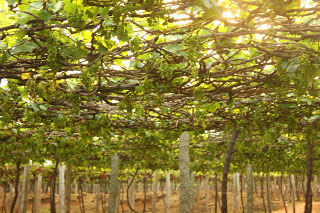 Place to stay to visit Vagamon : Kumily/Cumbum.