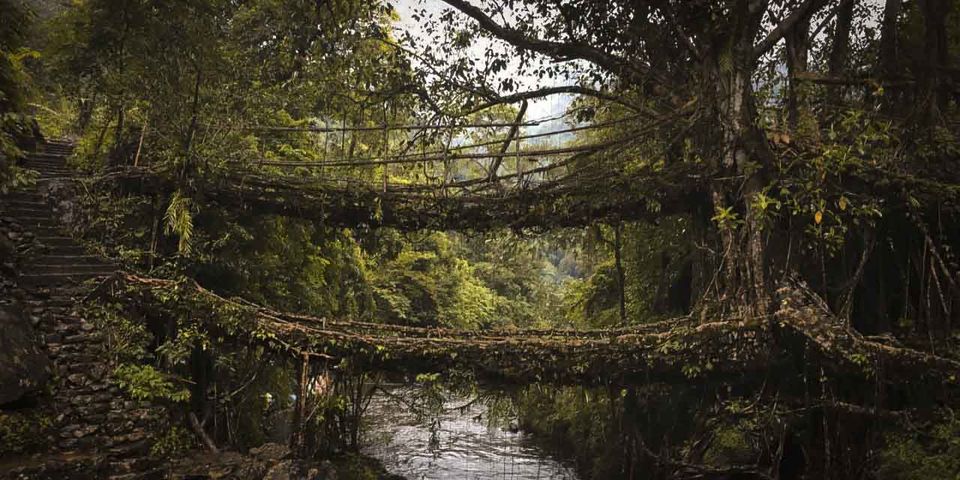 Some trips just stay with you for a long time and one such memorable trip was to Sohra, especially coz we experienced one of the most popular bridge, known as The Double Decker Bridge. The best part of this double storied bridge is that it is embraced by roots of rubber trees. On reaching Sohra, we knew we had to visit this natural wonder and with a little help from the local people we got proper information about how to reach there. We drove down approx. 45 minutes and 16.4 km away from the nearby village, Nongriat to the Pala resort where we stayed in one of the modest cottages.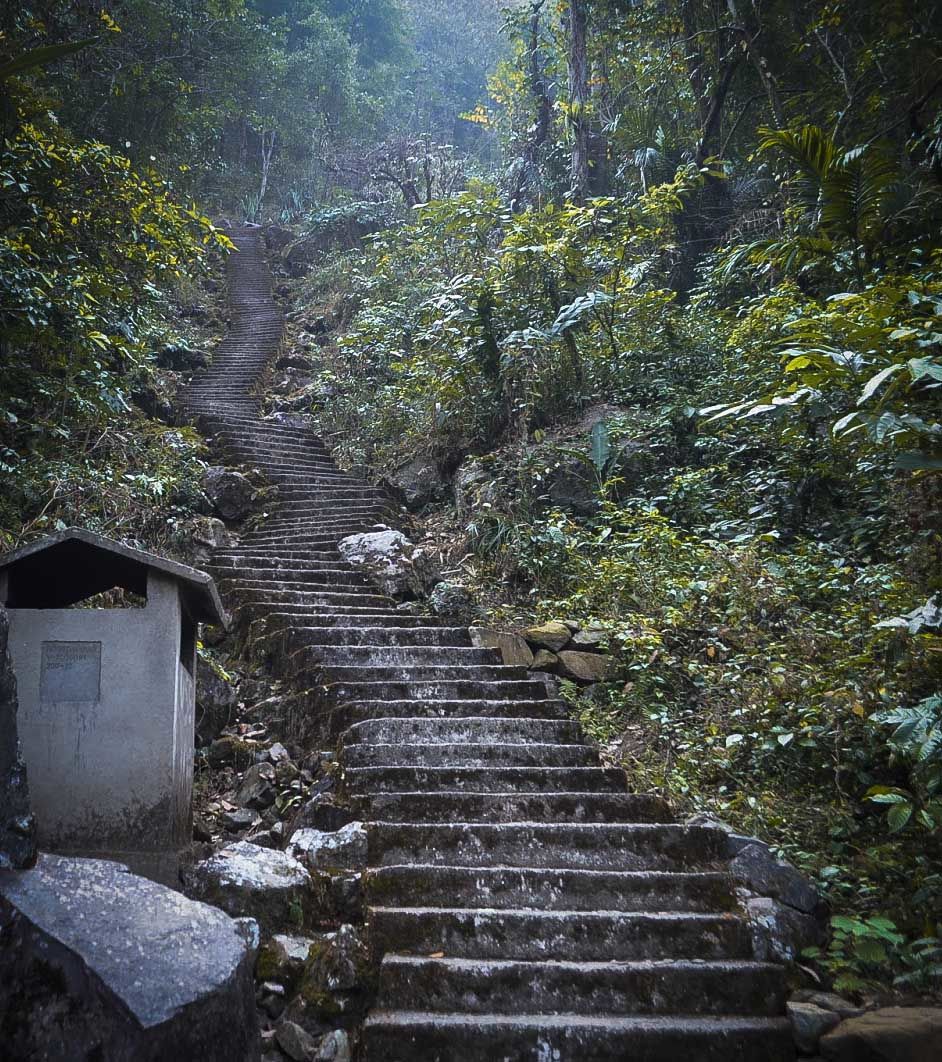 The moment we reached there, we were amazed by the sight of that bridge which is actually supported by the rubber tree roots on both the sides. It was much more beautiful than what we had heard or read about. The local villagers still use it as a prime source of commuting to get firewood, fruits, and vegetables from the forests. Since it is raining most of the time in Sohra, this bridge also helps them to cross the river beneath during the rains. Walking over this bridge was an experience in itself.
On reaching the other end of the bridge, we stopped for a moment and took some time to appreciate the entire sight with water flowing amidst the forest with the rocking bridge. It cannot be put into words but it was fortifying in its own way. After capturing the scenic beauty in pictures, we had our lunch which was already taken care and well packed by the resort itself. We then continued with the further exploration of the area.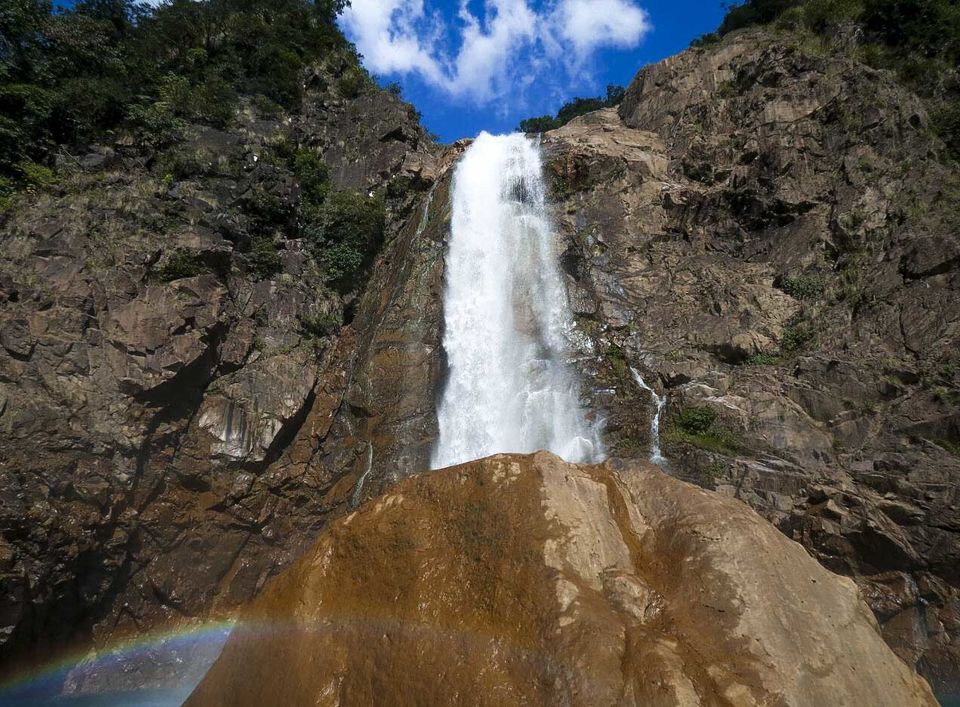 Moving ahead and interacting with more people, we got to know about beautiful waterfalls near Nongriat which is called "Rainbow Falls". It is another half an hour walk from the bridge. Though it is a bit hidden and not many people are aware of it, but it was totally worth travelling that extra half an hour coz it wouldn't be wrong to term it as one of the most beautiful waterfalls in Sohra. Not just that, there is also a natural pool of fresh water which can be an exceptional Picnic Spot!
Since we were in a rush and couldn't spend a night there, we thought it would be best to head back to Sohra. We kept moving towards Tyrna and took just a couple of breaks to catch our breath while climbing up the steps. Once we were there, we took a local cab which dropped us to Pala Resort. We must admit that it was a long tiring day but a comfortable stay at the resort to spend the night.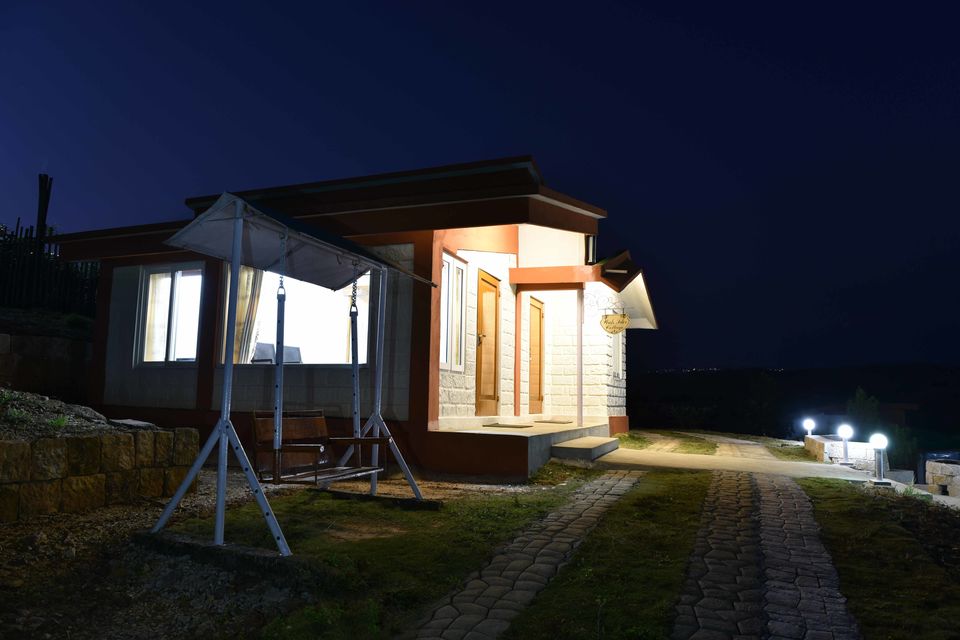 After a refreshing bath, we spent some time at the bar followed by a great dinner. We took a nice slow walk at the resort area which had some beautiful views, got several clicks and went to our cottages to have a nice cosy sleep.
By the next morning, we headed back to Guwahati. Somehow, I knew it'll be one of the most amazing trips I have ever taken and the Double Decker Bridge certainly tops my travel diaries.