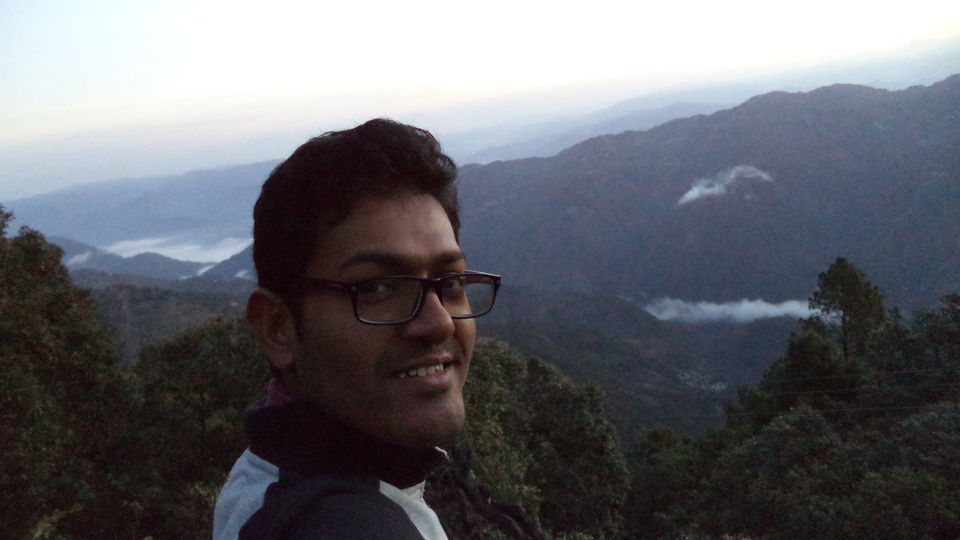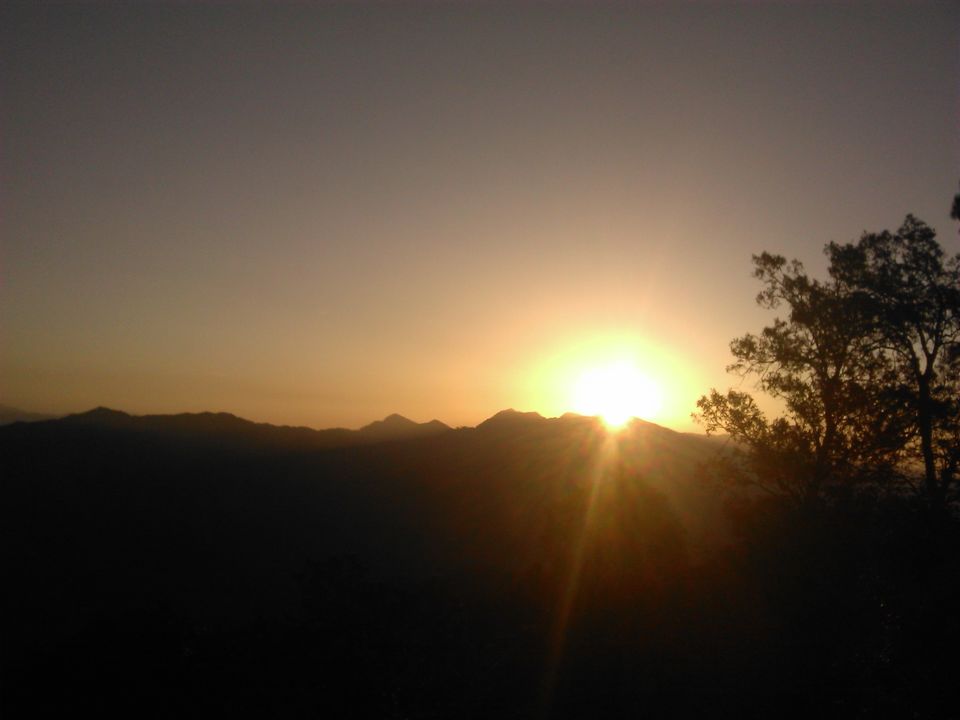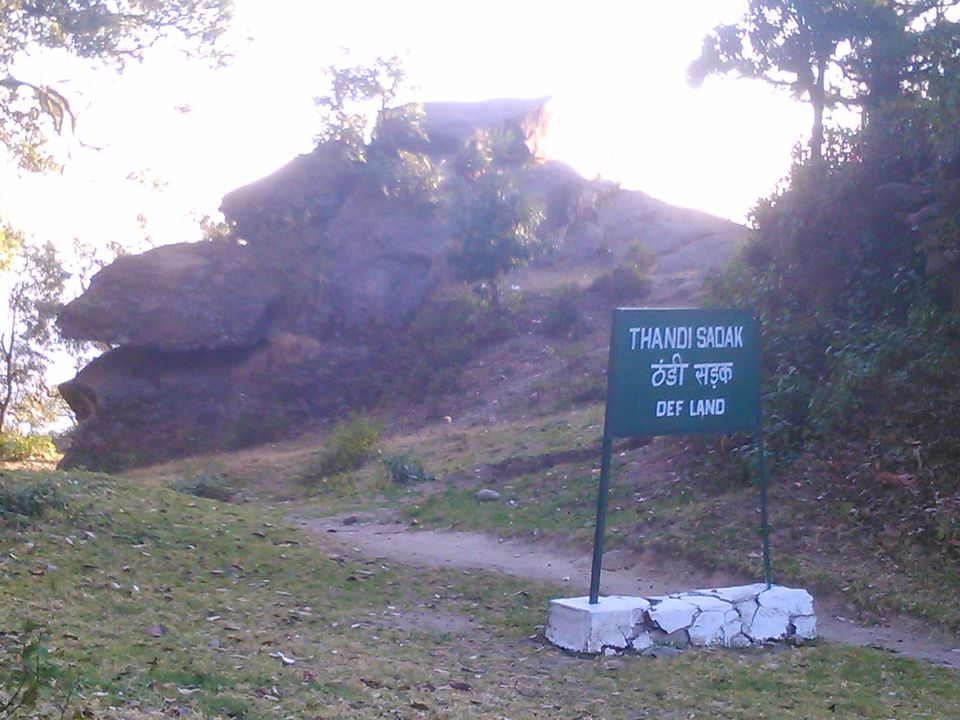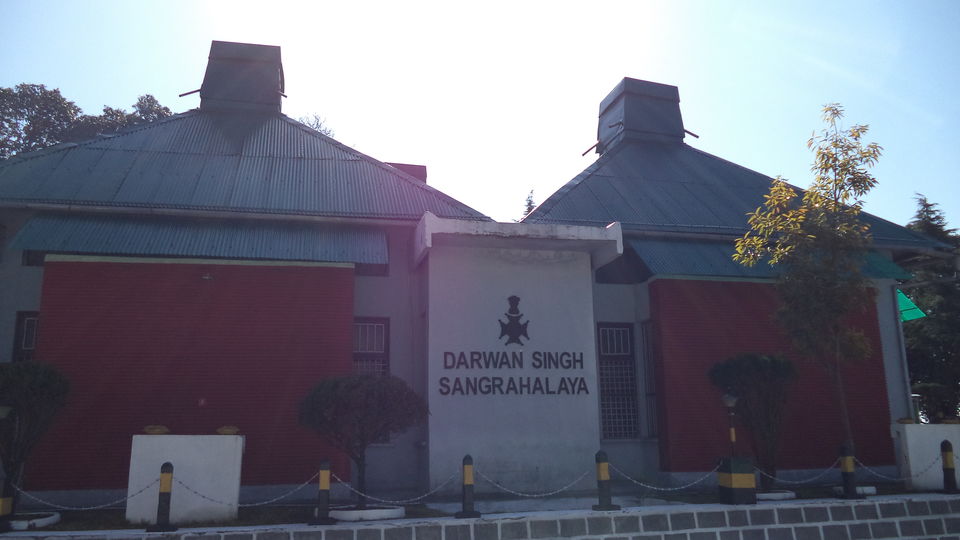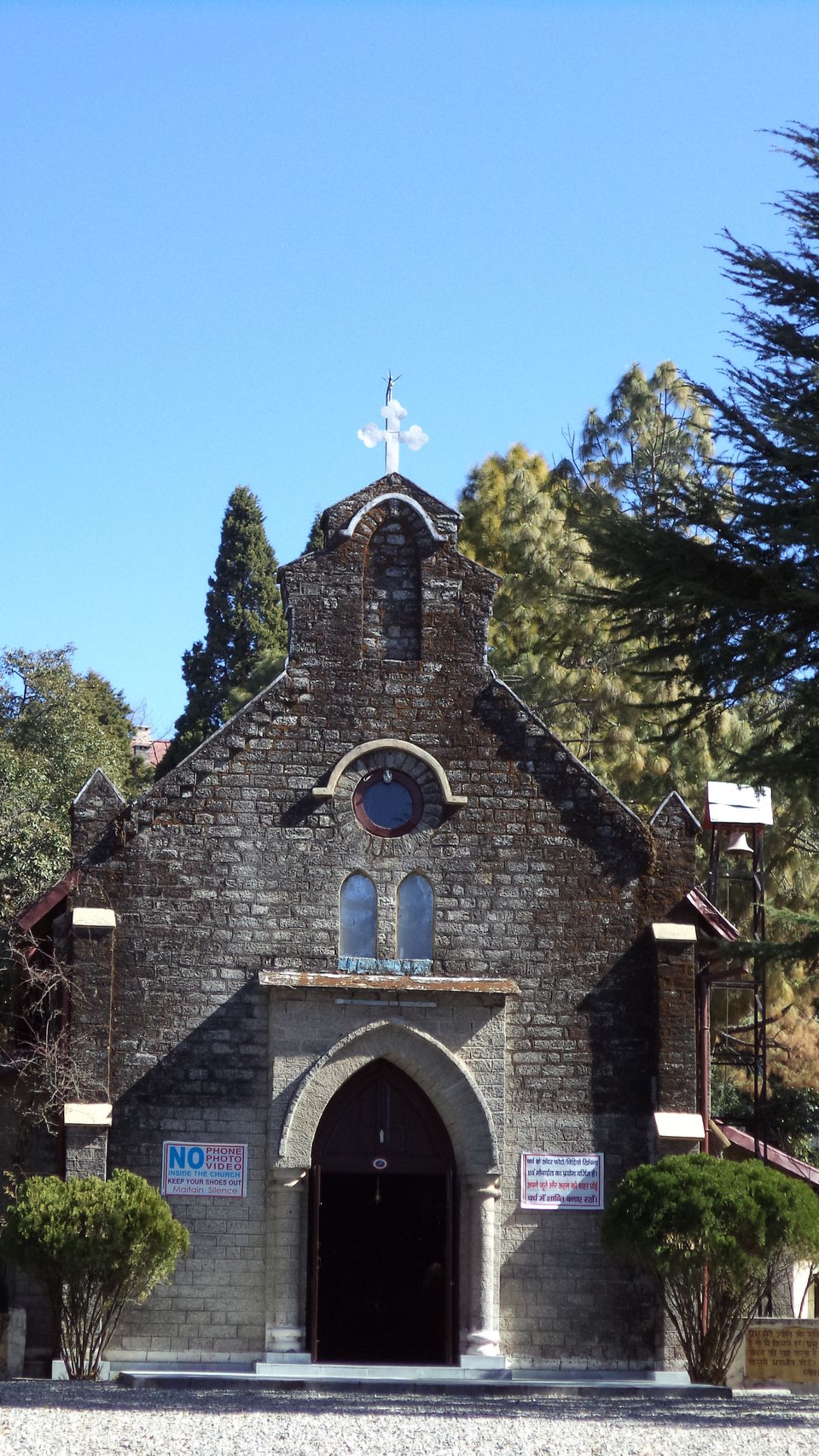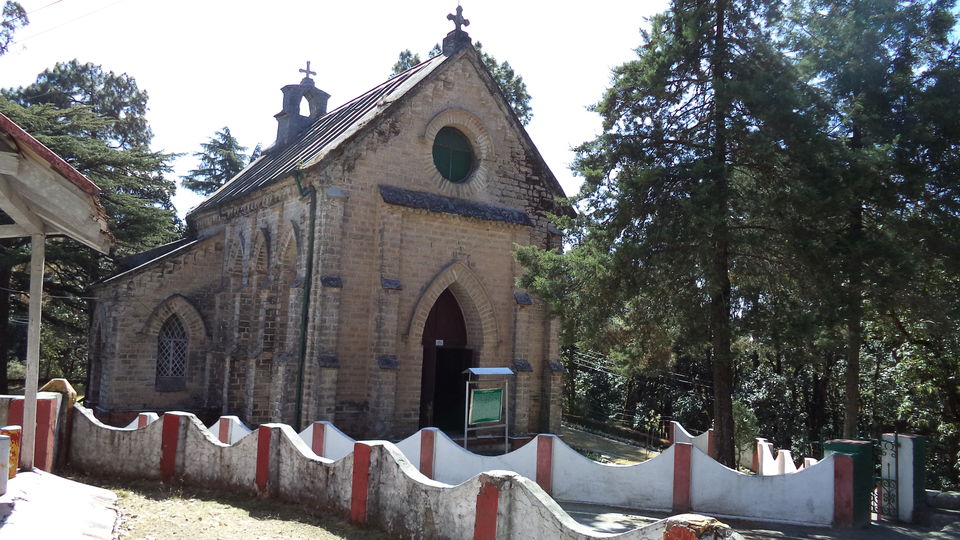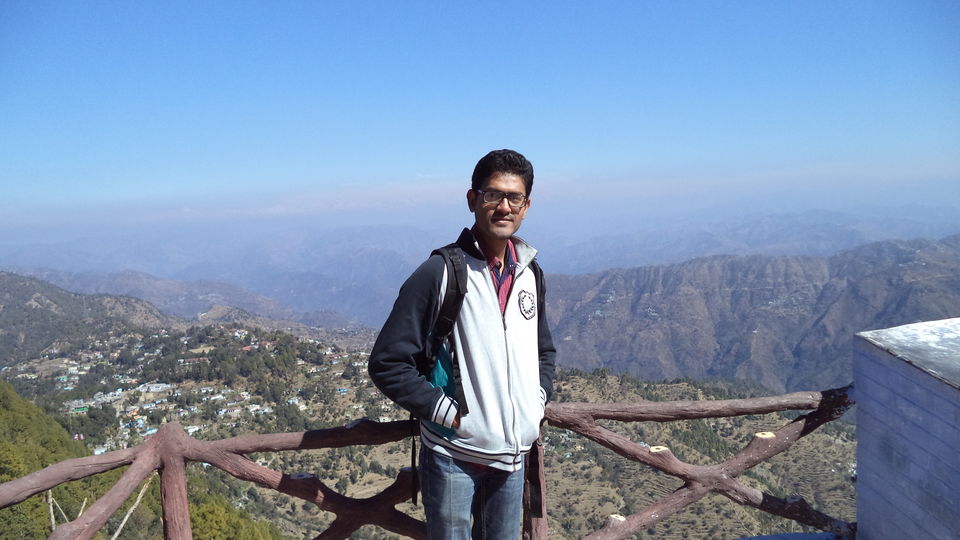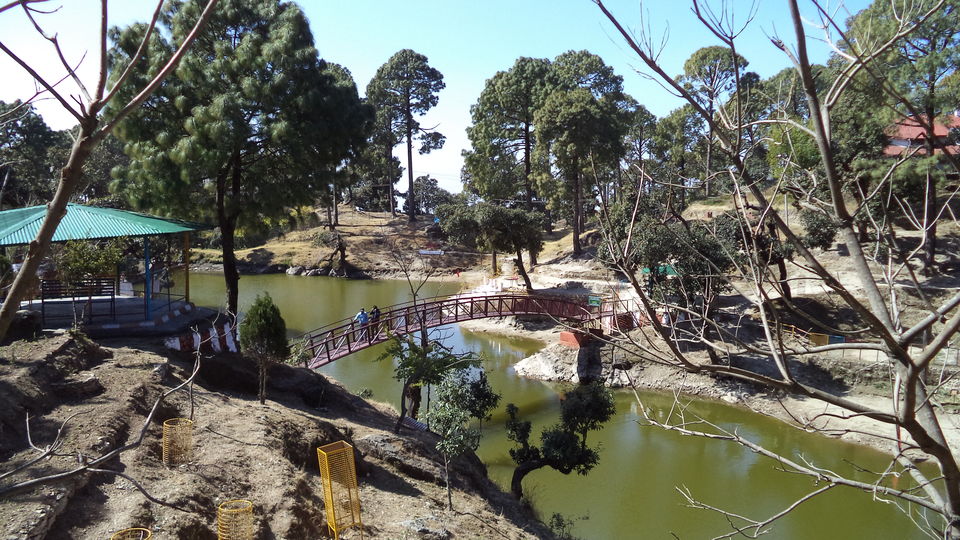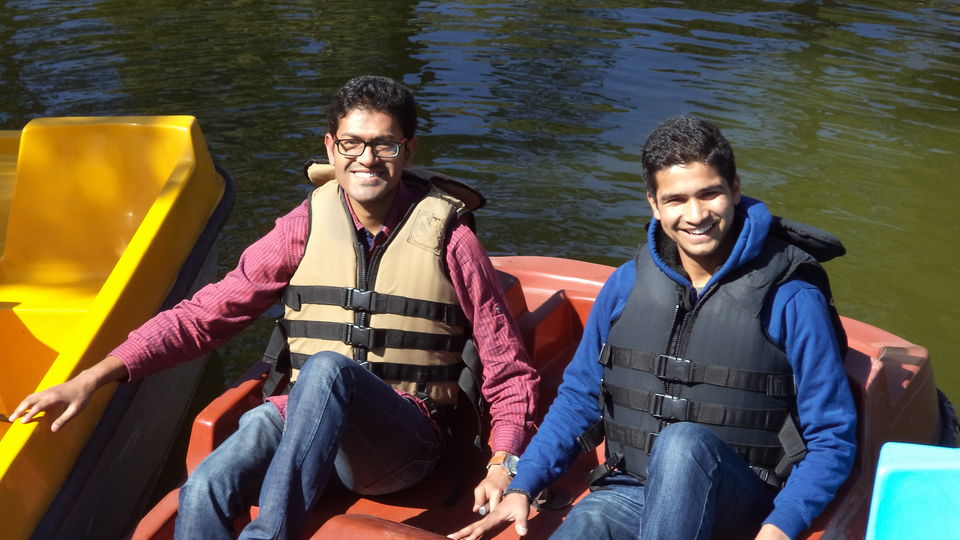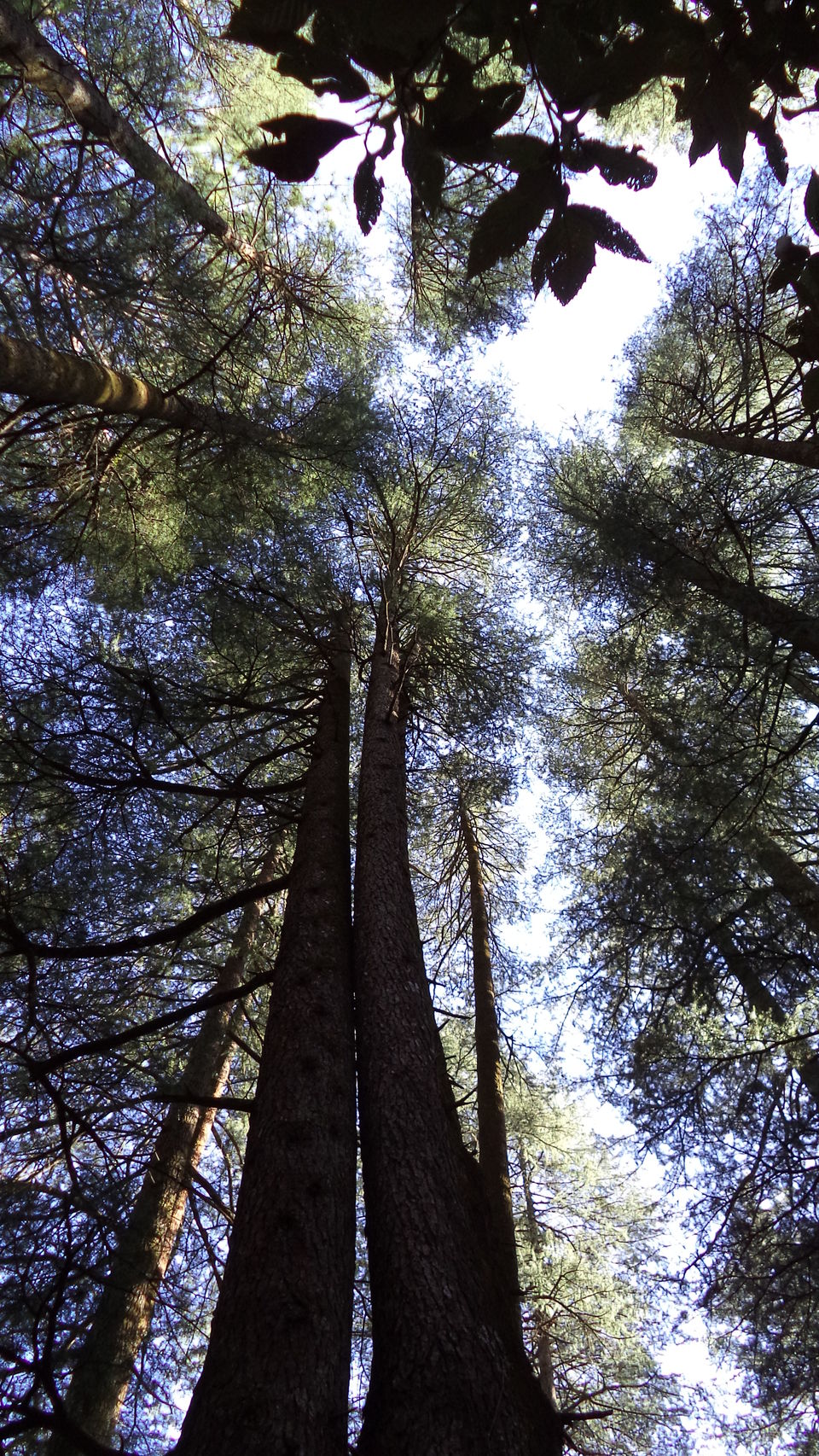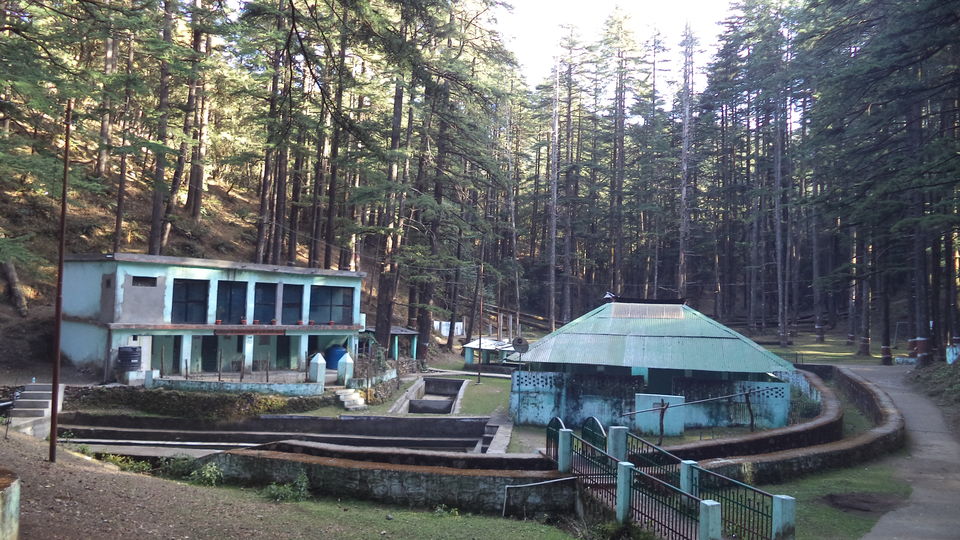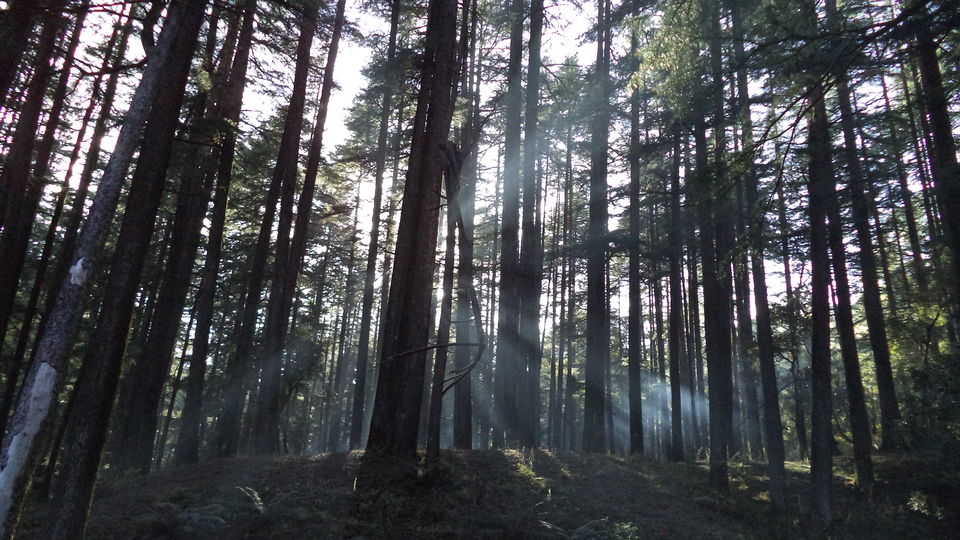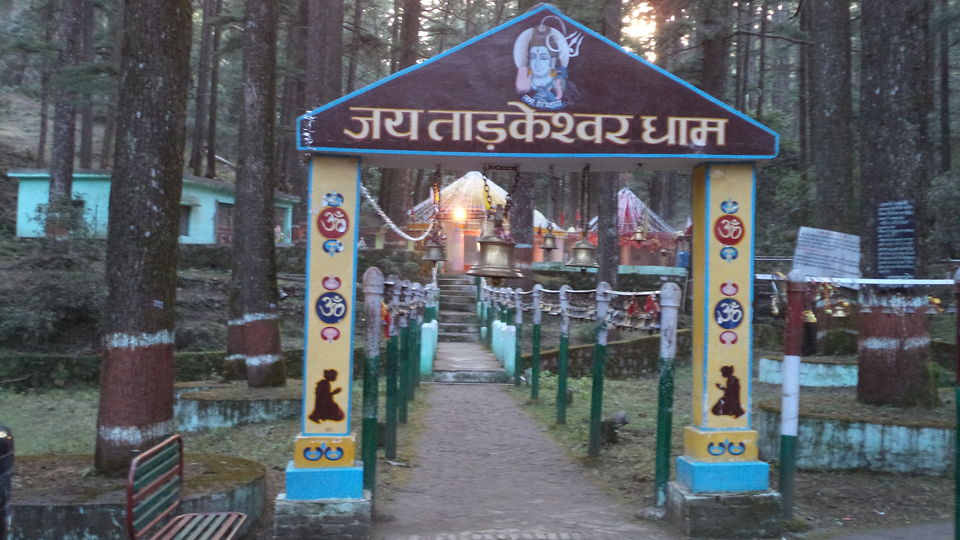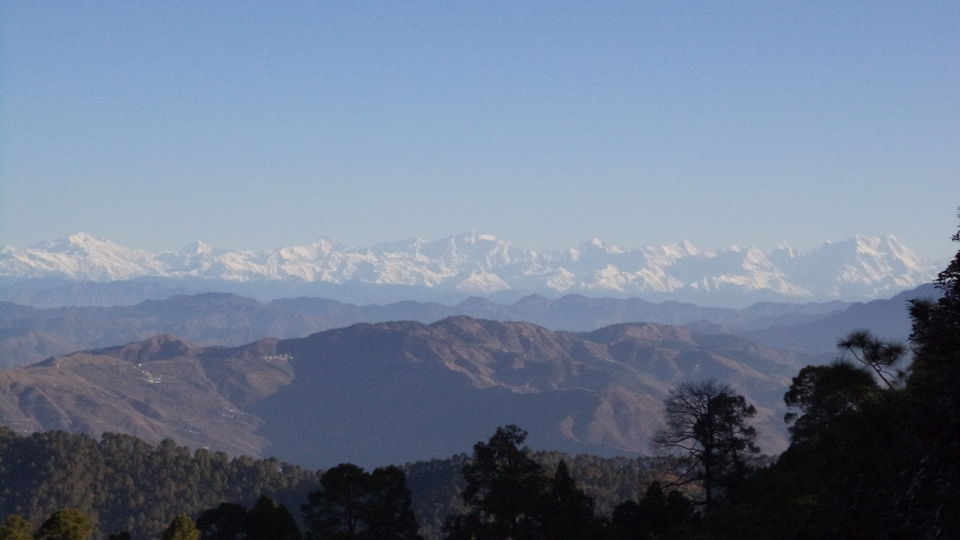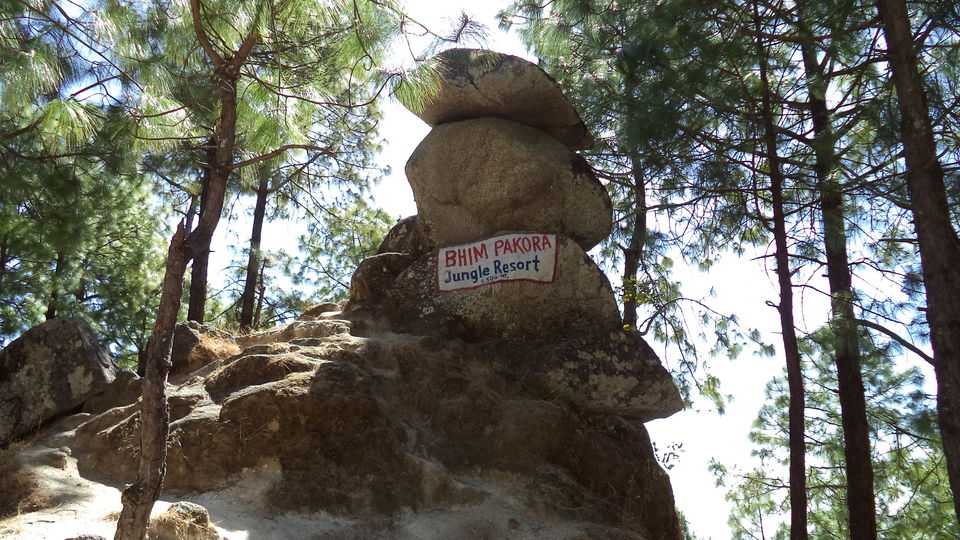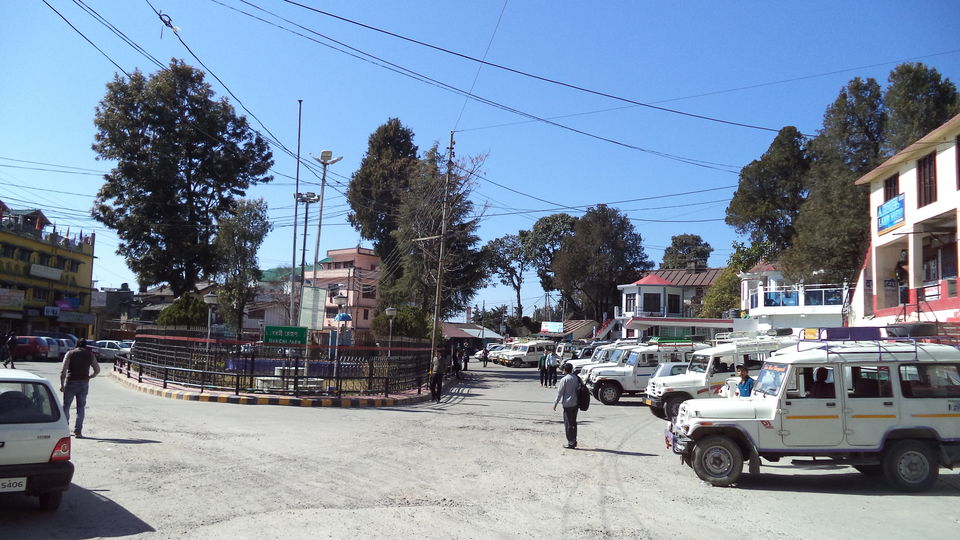 For an avid traveler, it's hard to shun out the traveling urge triggered when you see energetic infectious vibrance in fellow backpackers while in your everyday metro ride to office. It had been a while so I browsed for nearby getaways and zeroed on in Lansdowne for my weekend dose. Quick facts - Lansdowne, in an area of 6 km2 is a small town nestling at an altitude of ~1700m in Pauri-Garhwal district of Uttarakhand. Originally known as Kalunanda after Kalun(black) and Danda (hill) in local language, Lansdowne was founded and named after then Viceroy of India, Lord Lansdowne. In 1887, this cantonment town was established by the Britishers to cater for recruits training for the regiment of Garhwal rifles of Indian Army.
On a Friday evening, I boarded a local bus from ISBT Kashmere Gate connecting Delhi to Kotdwar (Rs 195). After roughly 6 hours of sitting upright and ocassional bobbing in my seat, I reached Kotdwar at about 3 am. There was a refreshing chill in the air.!. There was no local bus before 6 am and the usual transport,i.e. maxxi cabs start by 5am-so the locals said. To try my luck I headed to the market and there was one maxxi cab which was to leave in some time & being a shared cab it had to wait for passengers to fill up. Thankfully there were other wanderers like me. My ride was set! Strangely the market place gets alive by 2am and all shops get open. The driver pointed me to the tea stall with "JANVAANI" poster, which as per him serves the best tea around; it stood true to the word. I bought some peanuts as well to kill the chill. After a while we set for Lansdowne at ~3.45 am and it took 1½ hours to reach. I paid 70Rs for this trip. There's a public washroom if you want to relieve yourself. While having tea at a nearby stall which had just opened up, I read my novel waiting for the sunrise. It was around 6 already. The driver had told me of a place called Thandi Sadak(Def Land) near SBI atm, for the perfect view. I reached there in a 15min walk. There is a big rock. I climbed atop & with the valley beneath my feet, hills in front, clouds afloat and the sunrise getting warmed up, I felt at peace. Sky with different hues of blues and yellowish red slowly fusing in. Call out into the open mountains and when it reverberates, it's music to the ear. Such calm, the exhileration and a feast for the eyes makes you forget about the city chaos! There was the sun coming up and was glowing above pretty soon. A view well enjoyed! Next thing I went to the market, got freshened up, had a nice breakfast at Tipsy Café. Then I left to visit the local attractions. I started with Garhwal museum and spent a good one hour there, gazing at all military stuff on display, various arms and ammunitions used during different battles the Garhwal regiment fought. Felt goosebumps on reading the letters! Just in front of the museum, the cadres were undergoing for some test. The museum remains open from 8am-1pm for the general public.
Next on my way I quickly wrapped up the churches - St John & St Mary in order. From there on, I had two options either go for Tip n Top first or Bhulla Taal. I chose the former. While going you'll find three roads, the left one goes down to Bhulla taal(lake), the right one ascends to Tip n top, and the middle one to some Col. House. I reached Tip n Top in no time and whoa! What a splendid view you have in front. The complete panaromic view of the valley with the glistening Himalayas, being the icing on the cake. This point was worth taking the toll and was surely one of the highlights of the trip. At Tip n Top there is a GMVN guest house which costs anything between 800-1500 Rs. & you have to book online or it's luck you get room availiblity on the spot. I would suggest you stay here for a day enjoying the sunset as well as a sunrise. Next I headed to Bhulla taal. It's a small lake with a few ducks quacking in a corner. Apart from me there was a family and a group of two guys at the lake. You can easily guess the popularity of the place. I did boating with one of the guys, for a nominal charge of 50 Rs(per head) for a 20 min ride. After the boating, I got myself something to eat at the café there and then returned to the Lansdowne market. Having visited all these places, you would have covered all of Lansdowne in a semicircle.
It was 1 pm, & I thought of fixing my ride for Tarkeshwar Mandir before having lunch. The temple is a good 40kms. From Lansdowne, there are ways to plan your way up-down.
1. Specific cab no. 248 goes straight to Tarkeshwar at about 12-1 pm and returns the next morning at ~7-7.30am. It is the only cab that has "Tarkeshwar" written over it. (shouldn't charge more than 90Rs-one way). Confirm the details with other cab drivers and take the contact of the concerned driver for coordination. Name is Vikram if I remember correctly
2. From Lansdowne to Chaukhliyakhal (60Rs) available till 1pm and ~6km walk or if you are lucky you can get a lift in private taxi. Shared cabs from Chaukhliyakhal-Lansdowne till 1 pm
3. Break journey from Lansdowne-Deriyakhal (10Rs); Deriyakhal-Chaukhliyakhal(60Rs) and same as above.
After having lunch at Tipsy Café I got a cab straight to Chaukhliyakhal. I had myself a window seat and off we went. I reached Chaukhliyakhal; the ride which should have been an hour took 1½ hours due to driver's personal endeavours. You can find staying options at Sisaldi which is 15kms from Chaukhliyakhal, or at Tiger Resort which is ~10kms from the temple, or cheap stays at Dhabkhal (ahead of Chaukhliyakhal) or best is the Dharamshalas at the temple. Oh and yes there is a small village Gundalkhet at 2kms from the temple where there are few cheap stays which might turn out adventurous. Reaching Chaukhliyakhal, I saw two roads, one with a "dwara" leading to Dhabkhal and the other to Tarkeshwar. I was in luck! The person who happened to be the sarpanch at a nearby village was kind enough to give me lift on his Bullet till the temple. On the way to the temple, you'll again have the scenic views of the Himalayas but you might have to position yourself dangerously to capture as the camera frame might be barred by tall trees. The sarpanch dropped me at the entrance of the temple.
Beware! At the temple entrance you might find couple of beefy dogs staring at you for food just in case you have something to offer. I didn't. The only thing that came out of my pocket was my camera. The moment I readied myself for taking a picture they came running towards me. I stood still for a minute and pleaded a local passerby "bhaiya isko please leke jao yahan se"; I was scared as hell. More so when these canines tilted their head and kept staring. I somehow saved my camera and not to forget myself! The temple was still 15 min walk from the entrance. I kept heading for the temple, keeping my eyes on the trail, without looking elsewhere & chanting "bhagwan", knowing that the dog was tiptoeing behind .
Few minutes onto the road, the dog was bored and it was all me. The complete area is overcast by the canopy of tall Deodar trees. A family was heading back with a white "tilak" (consecration/investiture) on their forehead. I was hoping there would be some crowd. In fact once I reached the temple, I found the place completely desolated in the midst of the forest. It felt like one of the Wrong Turn movies setup. Not a single sound apart from leaves screeching, wind whistling and the birds flapping wings. In that silence I could have heard a breathing but no! Not even an ounce of a decibel. I called out numerous times "bhaiya", "koi hai" but no response. I checked out a couple dharamshalas but all were locked. Was it only me there, I thought to myself. But then I saw a family a while ago. A pandit(or purohit- priest) must be around. After loitering for around 30 min, and shouting from possible angles and altitudes, a person finally called out! He was the purohit. Imagine the sigh of relief! He offered me tea and told this is one of the quitest season (February). People usually flock here during May-June. Sitting out, taking in the essence of the forestry surrounding while sipping the refreshing cup of tea, it felt so good, relaxing. Am I becoming nemophilisht? I took a quick look of the temple complex and clicked few pictures. There is a high point where you reach crossing the barbed wires and climbing a few steps & have a good view of the Himalayas and all of Lansdowne. Ask the purohit he'll direct you. The purohit called out for boys(helpers) who take care of the guests. I was shown to a dormitory room & settled in. Did some office work on my laptop. By 7.30pm dinner was prepared; & I ate light. You can take vegetables of your liking to be cooked. About the cab 248, I had asked the purohit to confirm whether it would be available the next morning. The purohit talked to the guy & had my ride fixed. The cab was to be available from Gundalkhet. Before sleeping, I paid 300Rs for the complete service of tea, staying & dinner. There's 1000Rs room also if you want to splurge.
I got up at 6, got ready in a jiffy & reached just about in time by 7.20am at Gundalkhet and was happy to see the cab parked there. But was shocked when I met the driver; he said he won't go till Lansdowne. Infact he was rather audacious enough to charge me 150Rs for 5kms till Chaukhliyakhal. Bhaad me ja BC!. I walked and walked and with my music player time just passed by and I even had complete freedom to soak in the beautiful views of the mountains and valley. I reached Chaukhliyal in an hour and while I waited for my return transport, had a nice cup of tea at the stall there. A few minutes of waiting and a maxxi cab arrived from dhabkhal going towards deriyakhal; reached deriyakhal by 11. From there another cab took half hour till Lansdowne. I had now two more points left – bhim pakora and hawaghar. I was quite excited to visit hawaghar as not much has been written about it on the net and the only pic I found had me going. I first picked up Bhim pakora and asked the locals about the directions. Bhim pakora is a mere 3 kms walk from the Lansdowne market. The road to bhim pakora is pathetic and looks like dump houses. Most of the track was covered by Pigs!Litter!Smell! all around. Anyways somehow I had endured all this and reached the "famous" Bhim Pakora. Its nothing but a pile of stones stacked together. Legend has it that the Pandavas of Mahabharat epic once stayed there during their exile and Bhim, a superhuman, for his own fun time played this game of balancing stones on top of each other. Ha! (Just made that up)
Yes you can move(read vibrate) the top stone even with your little finger but you cannot MOVE the stone even with the push of your both hands. So there I was done with another tourist attraction of Lansdowne. I headed back and went straight for Lunch, again at Tipsy Café. Try their stuffed parantha and chicken curry. You won't be disappointed.
Now only Hawaghar remained. I had gathered my info that it lies on route to Jairikhal so I took a cab and got off at the so called "hawaghar" within 10min. To my shock there was nothing as such that I had thought of when I had searched for hawaghar in google which was something like this.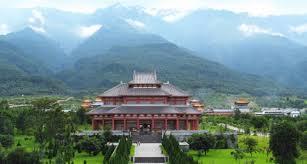 With the URL - https://www.tourmyindia.com/weekend-tours/delhi-lansdowne-weekend-tour.html
And when I had followed the URL the site had this very image and there was only itinerary about Lansdowne. So I had thought. But was highly dissapointed to see not even close to anything like this and even when I showed this picture to a few locals they replied they have been living for the past 25 years and there is no such place in or around Lansdowne.
All I got to see was shacks of a concrete slab on top of four columns and nothing else. Rumour has it that drunkards come here at night to have their little party. The driver who had dropped me off here had even jokingly said that "bhaiya yahan bohot hawa behti hai, isliye shayad ise hawaghar kehte hain". God bless him! So that was all of my weekend that came to an end in such a deceiving manner. Near Hawaghar there was a forest trail that looked interesting but owing to shortage of time and feeling annoyed, I didn't pursue it. Maybe next time. Who knows, it might lead to the "real" hawaghar. I was done by the afternoon 2.30pm and I didnt want to wait for my 9.40 pm Mussoorie Express train so I took a cab till Kotdwara and boarded a bus to Delhi. Meanwhile I had enquired about a bhairon mandir which is 20kms cab ride from Lansdowne with a marketplace called Gumkhal on the way at 14kms.After reaching it's 2.5kms ascent on foot.. Complete view of Lansdowne city is visible from there. You spiritual people out there, should go for it!
An appeal – if you do find something remotely close to the picture I have put up of Hawaghar please do post some real pictures and give a detailed description of how to reach.
On a totally unrelated note – Just the next weekend after Lansdowne I traveled to Kolkata in Sealdah Duronto. If you are in that train and the train is getting delayed in the afternoon which it probably will, they might serve you "Veg Biryani" in lunch. DON'T EAT THAT SHIT! You've been WARNED.
Thank You!. And Happy – Safe - Healthy traveling. Lots of foot trails to cover!