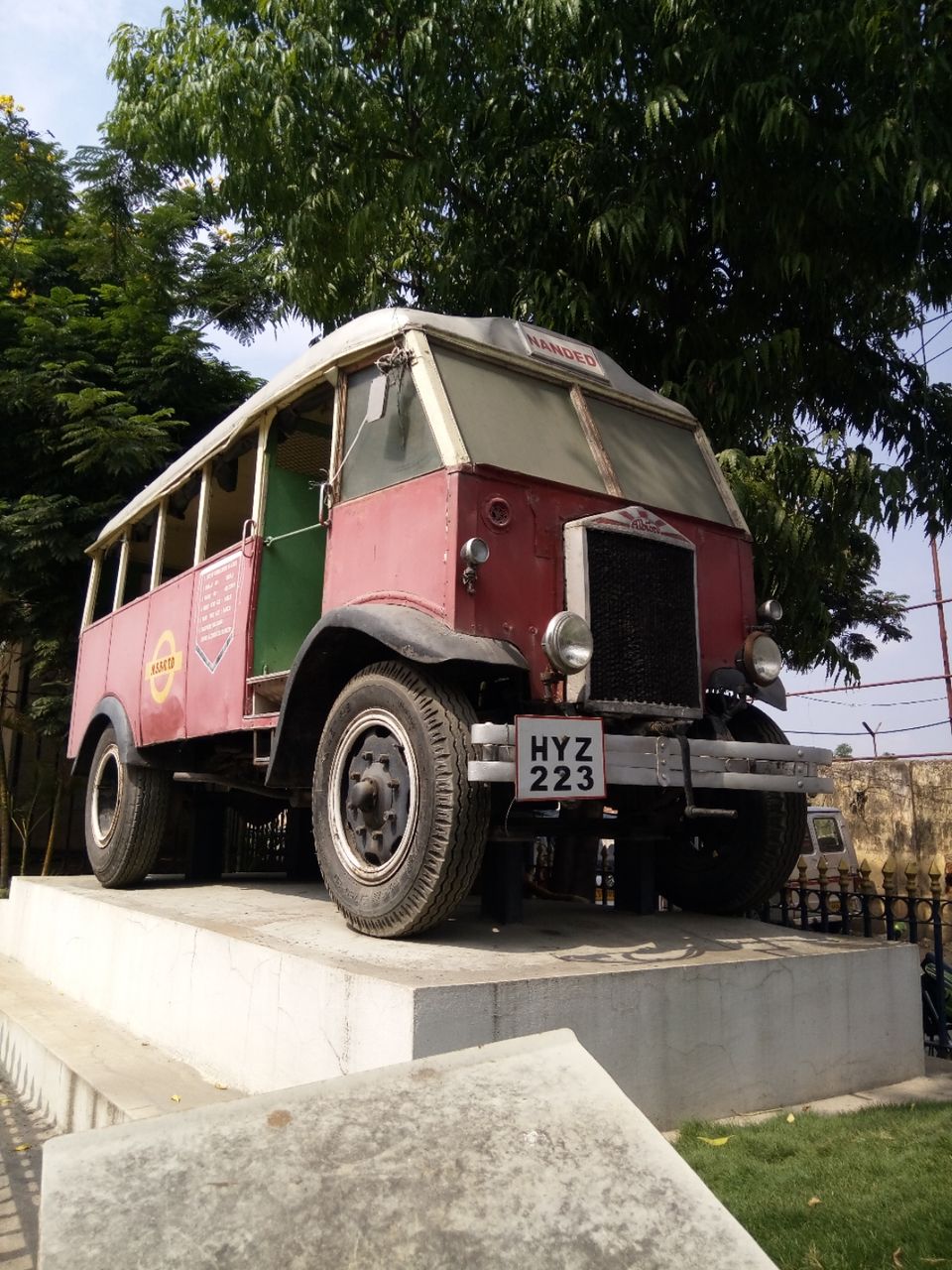 I dunno, how many of you have observed the Number Plate of the State Run Buses of TSRTC/APSRTC, plying in the states of Telangana and Andhra Pradesh. One thing common to all these Number Plates is the presence of the alphabet "Z". Why does every Number Plate of these State Run Buses invariably has that alphabet "Z" in it?. To how many of us has this question popped up?
We commute on the roads of Hyderabad daily in the morning and evening – When we leave our home for School/College/Office or any of our places of work and also when we return home. En route, we see so many Road Transport Buses plying before us, beside us and behind us, and we never observe this. When the locals don't observe it, how can we expect tourists who come here with a set itinerary to observe it?
Well, I too never gave a thought to it, until last week, when I went to Necklace Road to take some photographs for my Tripoto.com blog. I had to pass through the Bus Bhavan, which is the Administrative Office of the State Road Transport Corporation ie., TSRTC, at RTC X Road, Chikkadpally.
What caught my fancy was the first Red Bus put on display before the Main Gate of Bus Bhavan. A small 19 Seater Bus. I went closer, took a few photographs of the Bus, and then read about the Bus, the details of which were painted on it:
The Details were too fascinating to read:
Date of Commission: 18.4.1932
Chassis No: 30024.A
Engine No: 4DS.730/16
Front Tyre Size: 7.00x20
Rear Tyre Size: 9.00x20
Passengers : 19 Seater
(Including Driver & Conductor)
Now, let me tell you the main interesting fact about this alphabet "Z", which you invariably find on every Number Plate of these State Run Buses.
But before that, let me take you on a voyage of history associated with this piece of information. Nizam State Rail & Road Transport Department (NSR RTD) was first established in the year 1932 with 166 employees and 27 buses – these buses were imported from Scotland from Albion Motors. These buses were called the "Deccan Queen".
History is preserved in Museums and people go there to see it. But, the Deccan Queen comes to the people through its display at two places – One at Bus Bhavan, RTC X Road, Chikkadpally, Hyderabad (Telangana) and the other One at the Bus Station at Vijayawada (Now in Andhra Pradesh).
Once the pride of their times because of their imported tags, these two buses now stand as mute spectators of their own mutiny, as they watch the air-conditioned Mercedes Benz and Volvo Buses swirl past them.
Right from the very first bus of NSR RTD, all the Buses, till date, carry the alphabet "Z" in their Number Plates which stands for Zahra Begum, the mother of the last Ruler of the Hyderabad State Mir Osman Ali Khan, Nizam VII.
It is said that when the Nizam handed over his dominion to the Indian Government in the year 1948, he made an agreement with the Government that all the buses of the State Run should carry the alphabet "Z" in honour of his mother, Zahra Begum. Thus, all the buses, till date follow the tradition, or should I say, agreement.
Found interesting...?, go out and unravel some more such interesting facts of your own city or place you live in. The beauty of life lies in such small discoveries, and they are the fruits of travel. Once in a while, break free from the bondage of the rigmarole of everyday life.
I would like to quote Marcel Proust, a French Novelist, Critic and an Essayist here, "The Voyage of Discovery is not in seeking new landscapes but in having new eyes"
TRAVEL and rediscover LIFE.