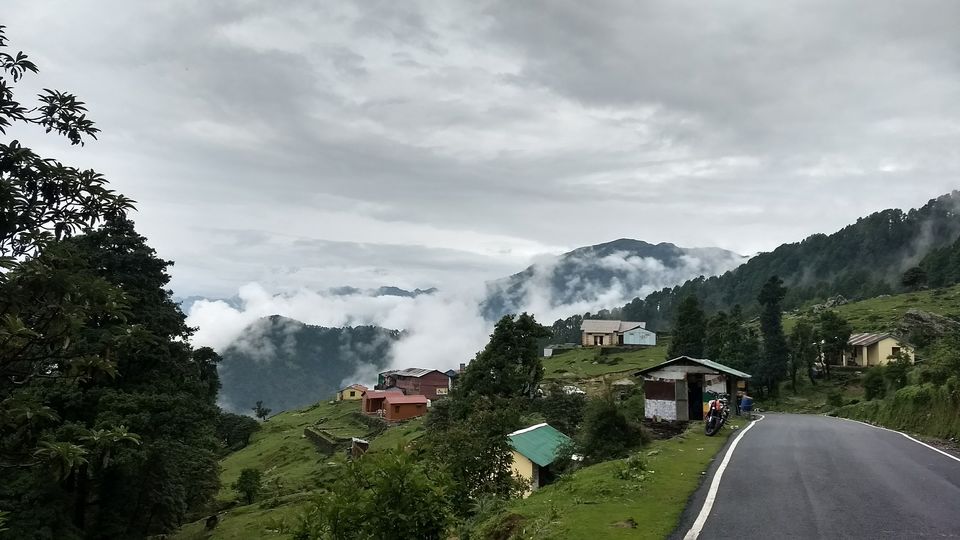 There is one beautiful thing about mountains, once you reach there, you cannot escape the ecstatic beauty of it. Chopta is one such experience. If you are looking for an offbeat place to escape from the fast-paced city life and perfect for a weekend gateway or to get digital detox, then Chopta is a great option.
Chopta is a small valley which is based in the Garhwal region of Uttarakhand. It is also called as Mini Switzerland of Uttarakhand. It serves as a base camp to famous treks to Tungnath and Chandrashilla. It is potpourri of beautiful birds, lush greenery around, azure blue skies, vampire-white mountains and stars like scattered moon-dust in the sky. With a blend of adventure and tranquility, it suits almost everyone's taste. Also, I was my first trekking experience, and I am glad that I chose this beautiful place.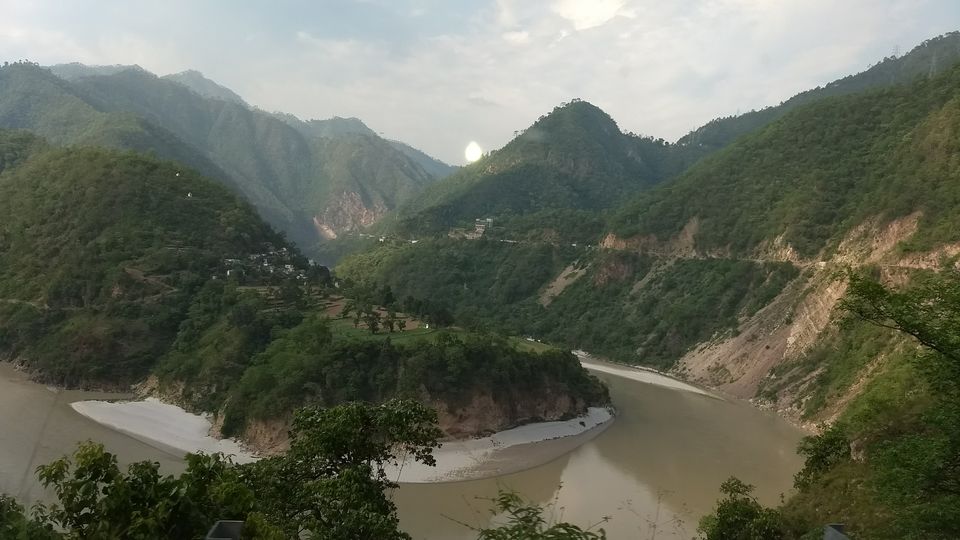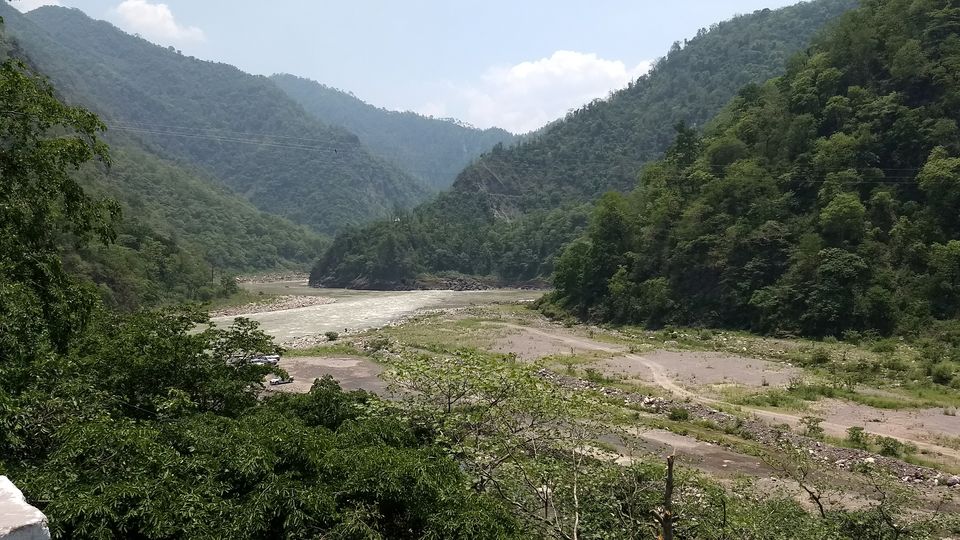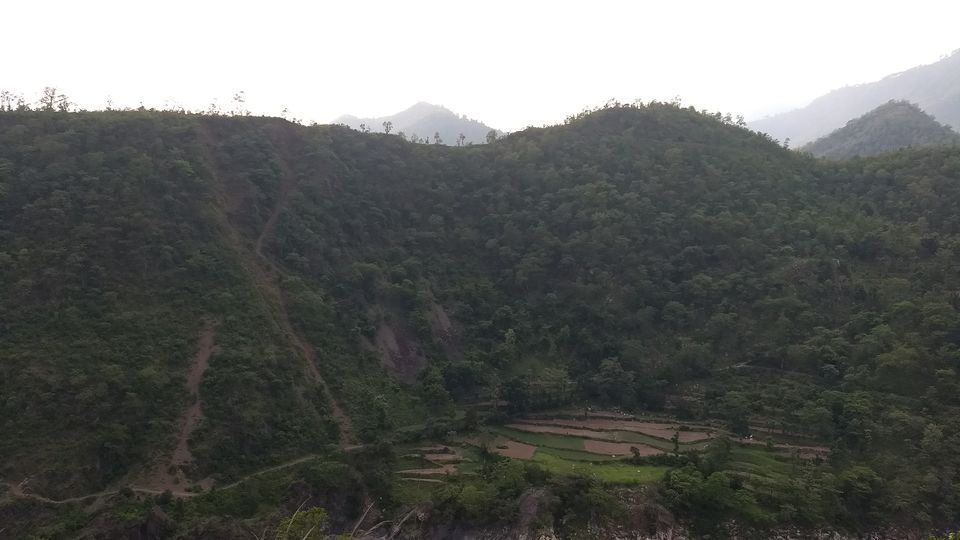 Unfortunately our tempo traveler broke in between, hence we reached Sari quite late than expected the next day. We reached Sari by late evening (around 7:30), and after having some snacks, we started our trek to Deoriatal. It is a trek of 3 km, and even though the trek is not tough, but since we reached late, it so dark that we had to switch on torches from our smartphones. After 1-1.5 hrs, we reached the top, and it was WOW! I had never seen such a beautiful thing in my whole life. The complete sky was covered with sequin-silver stars. It was a sight to behold. The stars looked like a large hand had tossed diamond dust into the sky. Unfortunately, I did not have a good camera to capture that magical view, but I don't think any camera could have captured that beauty because ours eyes are the best lens to capture the nature's alluring beauty.
We had our dinner there (daal, rice and roti), and then we slept in our camps(My first camping experience!). Since, we were so tired, I dozed off immediately.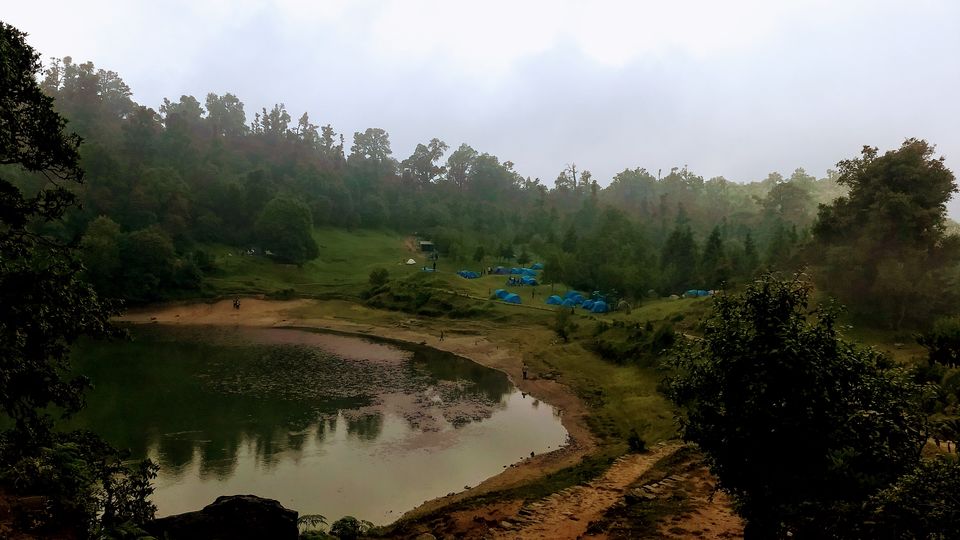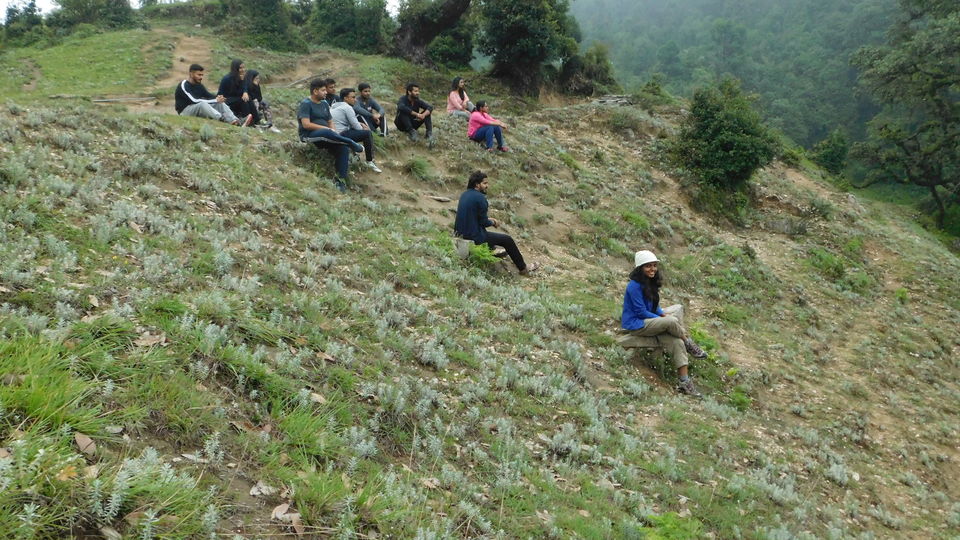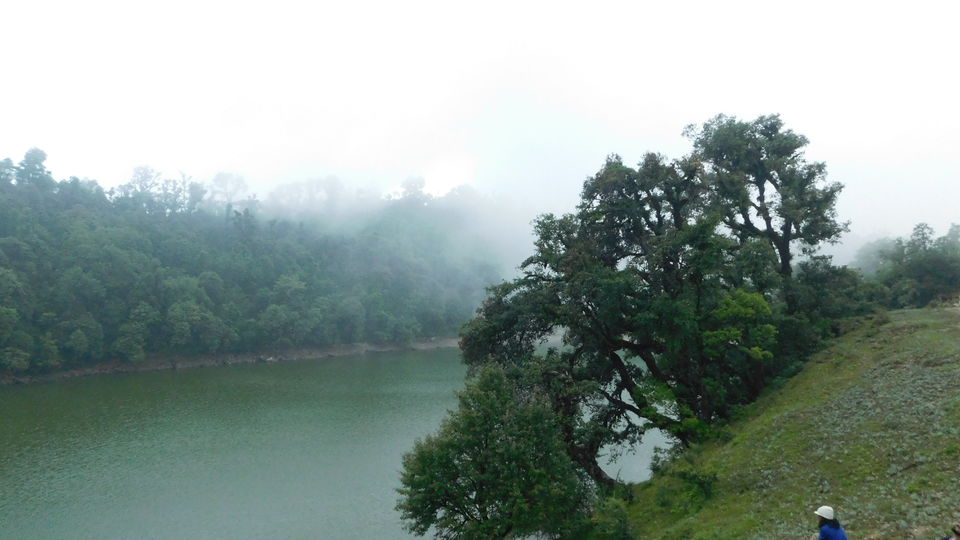 As soon as we reached Chopta, it was truly an enchanting place. Untouched, no hassle of the city, serene, no commotion; the place was simply a bliss.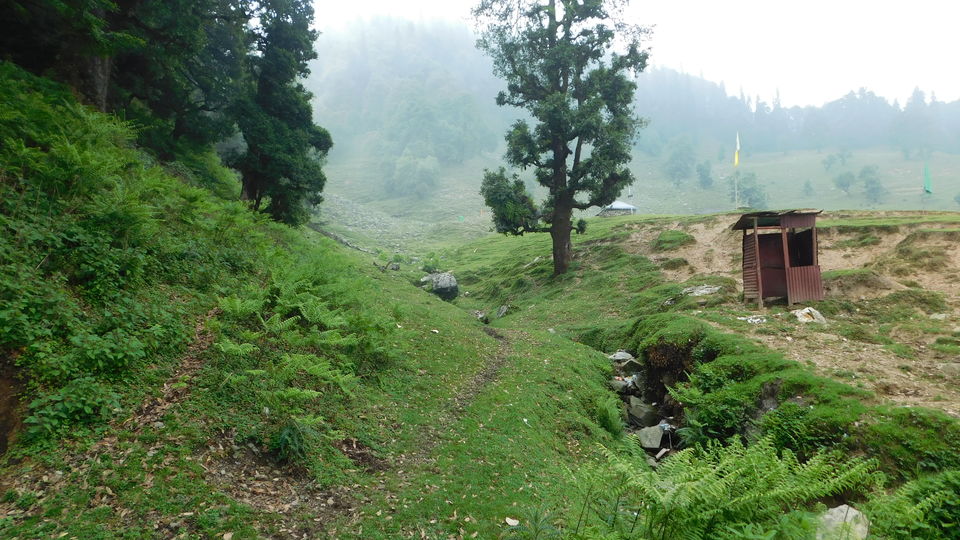 After freshening up, we started our trek for Chandrashila Summit. This is trek of approx 9 km. After trekking for first 7 km, comes Tungnath Temple. The trek road is well-laid, and one can enjoy the beauty in nature in its lap. The mountains, rich greenery, birds, clouds, everything makes this trek a beautiful one. There are also many tea/maggie stalls, where one can take halt. The last 2 km is for Chandrashilla, which is rocky and is not very easy.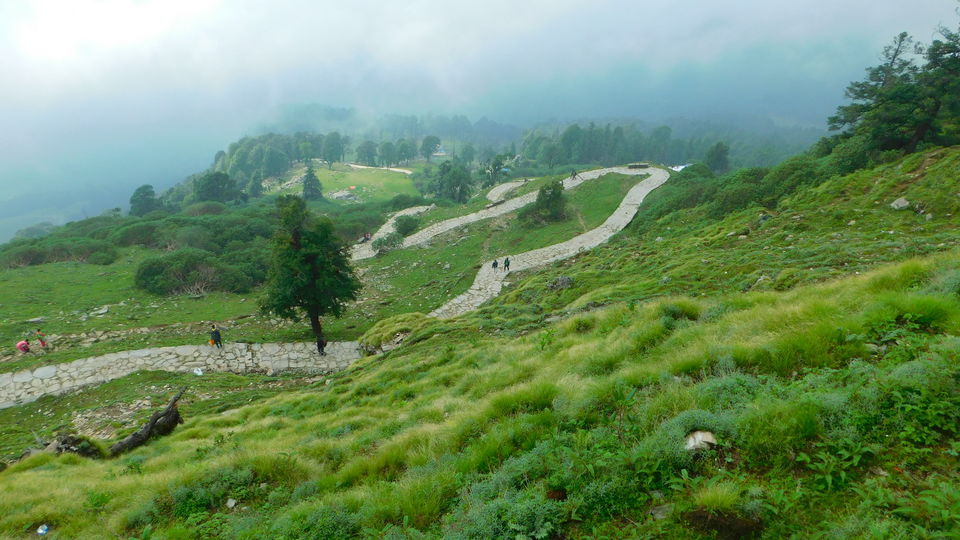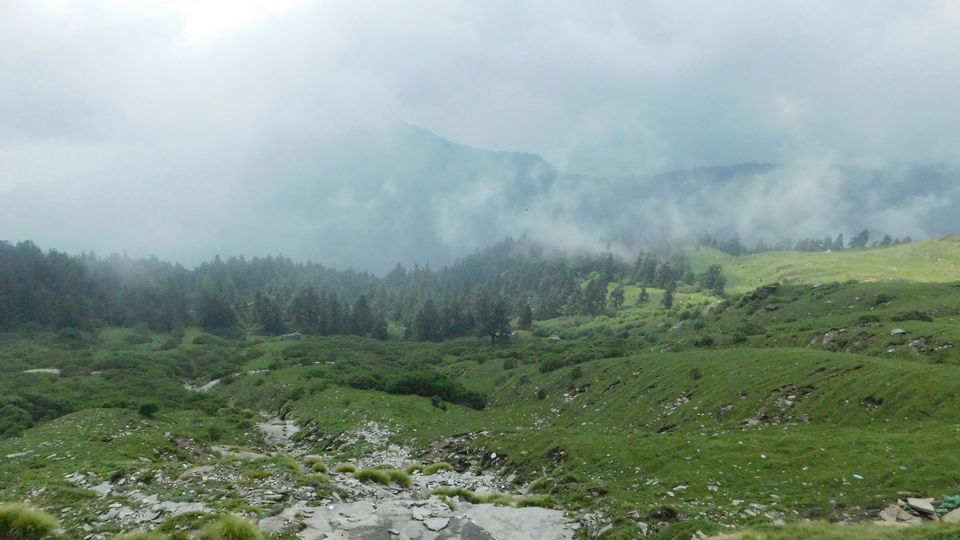 By the time we reached the top, it started raining heavily, and the Himalayas were covered with clouds. Even though, we were unable to see the snow-capped mountains, but the icy breeze and the freshness at height of approx 4000 mtrs made us happy, and we celebrated our victory of first trek. The summit gives you the 360 degree view, and it is breathtaking!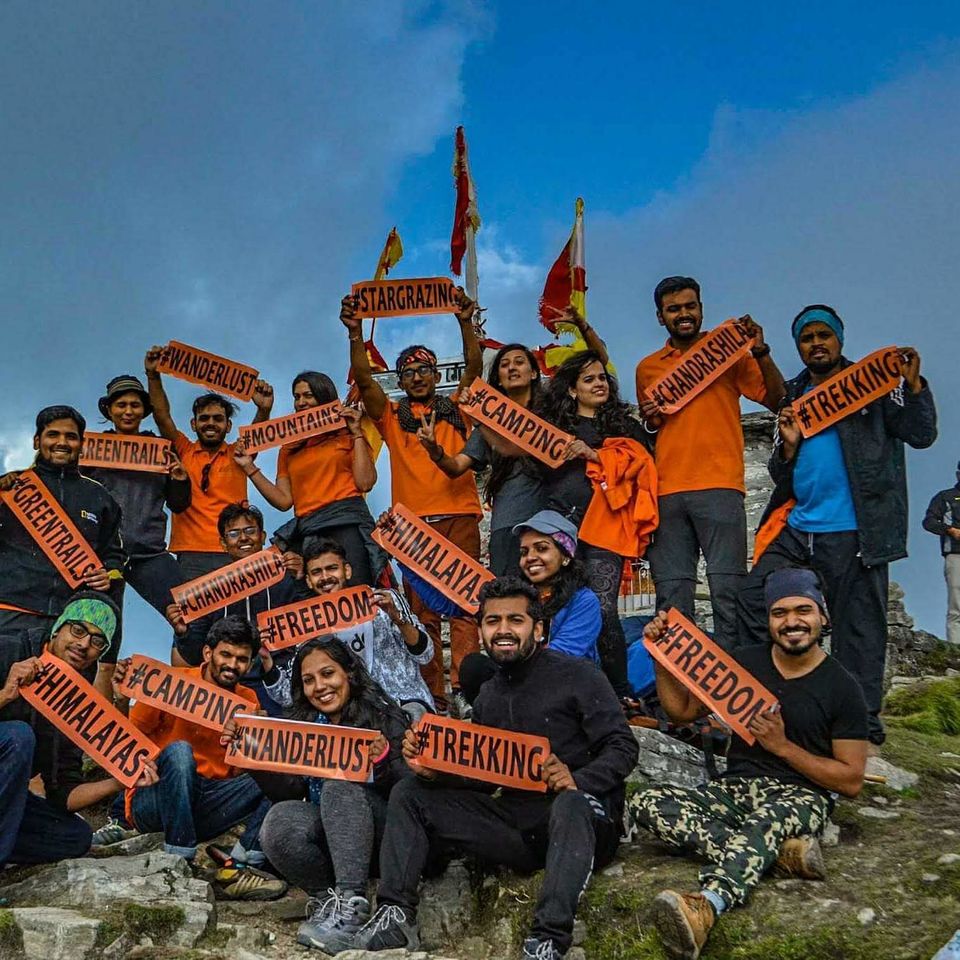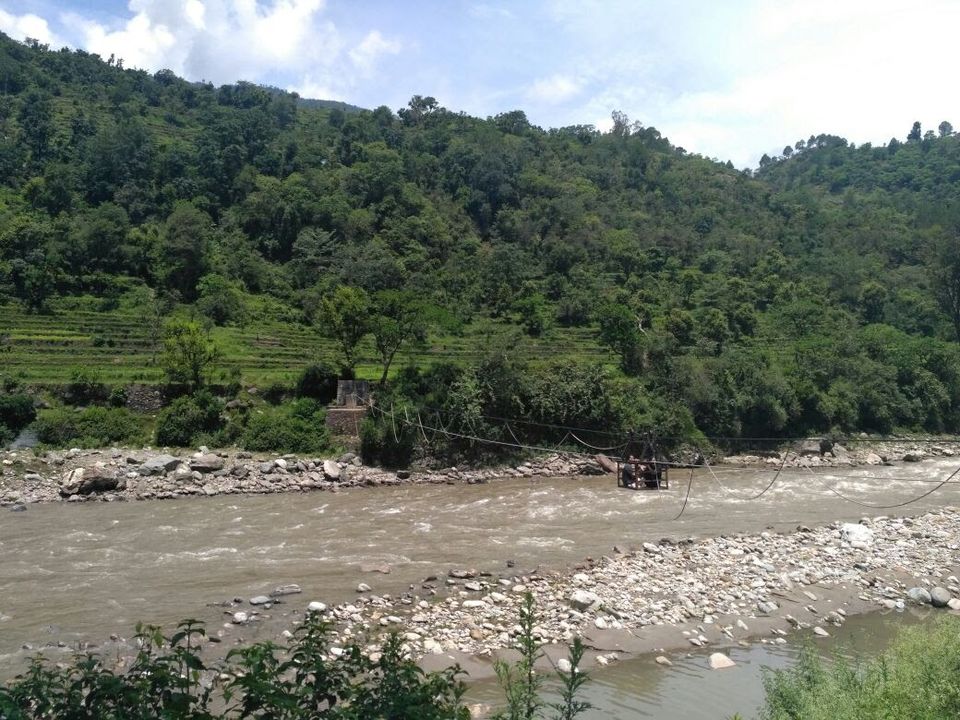 We had booked trip from Tantra Adventurez, and everything was well-arranged. We started from Delhi at night for our journey at night, and departed to Sari. It is about 450 km from Delhi, and the route covers some of the famous destinations of Uttarakhand like Haridwar, Rishikesh, Devprayag. Although the journey was long, but the natural views in our route made all the tiredness go away. Once we started off to the mountains, I just couldn't let my eyes go off the route. Majestic mountains, river Ganga hopping along happily and the fresh breeze, it was a beautiful journey!
Next day in the morning when we woke up, I was raining heavily. After a while the rain stopped, and when I came out of my camp, finally I saw the mesmerizing place. The place can tranquilize anyone in its beauty in no time. The lake besides our camps, the greenery around, the soothing and icy breeze, it was like heaven.
After having breakfast at the camp, we trekked down to Sari, and then drove to Chopta, which was 25 km away.
When the clouds cleared, the view was great, and all the pain and tiring climb was worth it.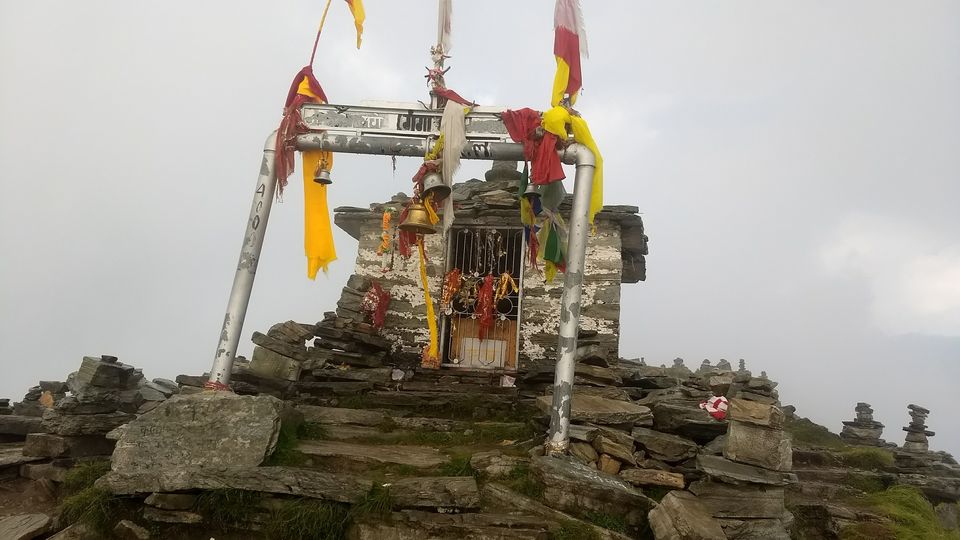 We trekked down, and reached by night. There was also a plan of bonfire, but it was raining like cats and dogs, so the plan got cancelled.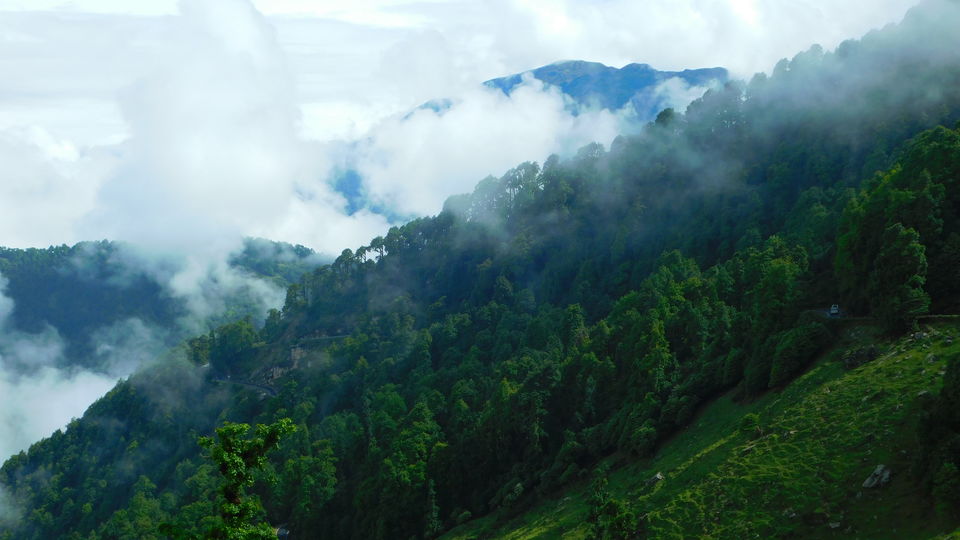 Next morning, the weather was clear, and even though after a tiring trekking experience last day, I felt fresh. I guess that's what mountains do to you. The air was so pure and fresh. After exploring the small town, we headed back to Delhi.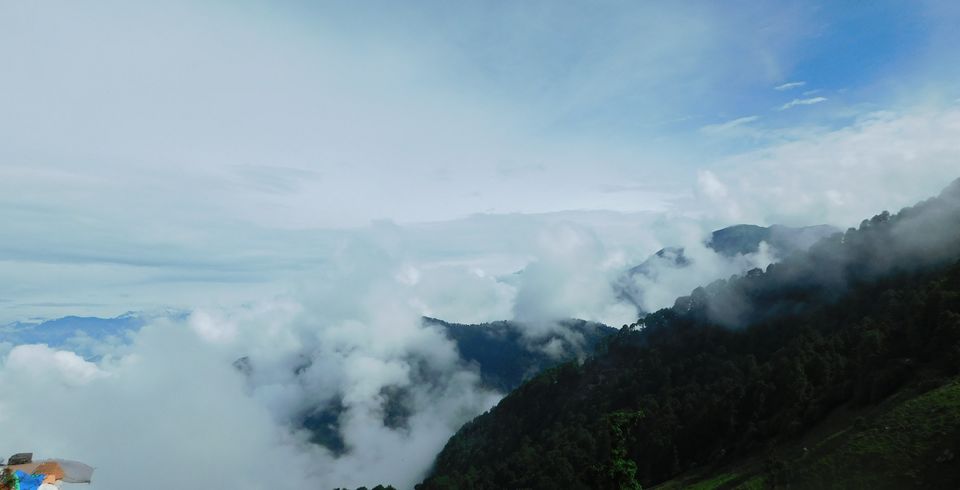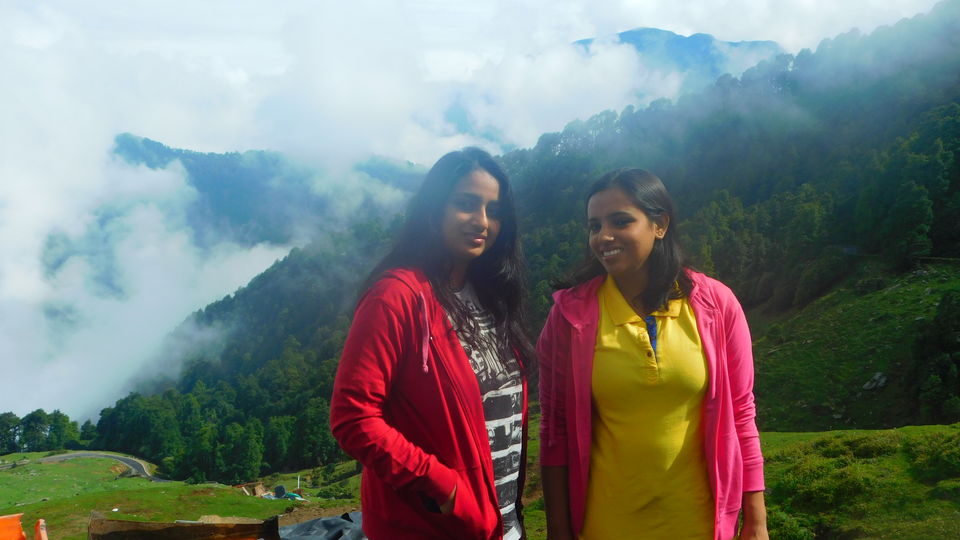 While going back to Delhi, we took halt at Rudraprayag. We stopped near a bank of river, and the view was breathtaking. The burble of the water of river Ganga had tranquilizing effect. The sky was like a cloudless diamond, clear and shining; the mighty water was in the laps of the lush greenery all around. I just sat there, and took in every ounce of the beauty that I can. I found my solace there, and wished if I can find the same peace at Delhi.
Also, en-route, we came across the famous spot of the sangam (confluence) at Devprayag of rivers Alaknanda and Bhagirathi, and take the name Ganga.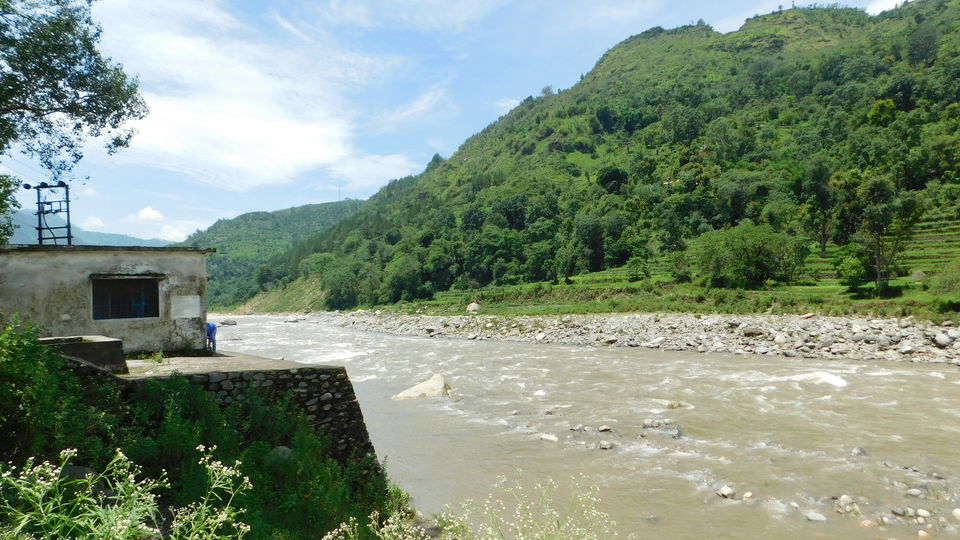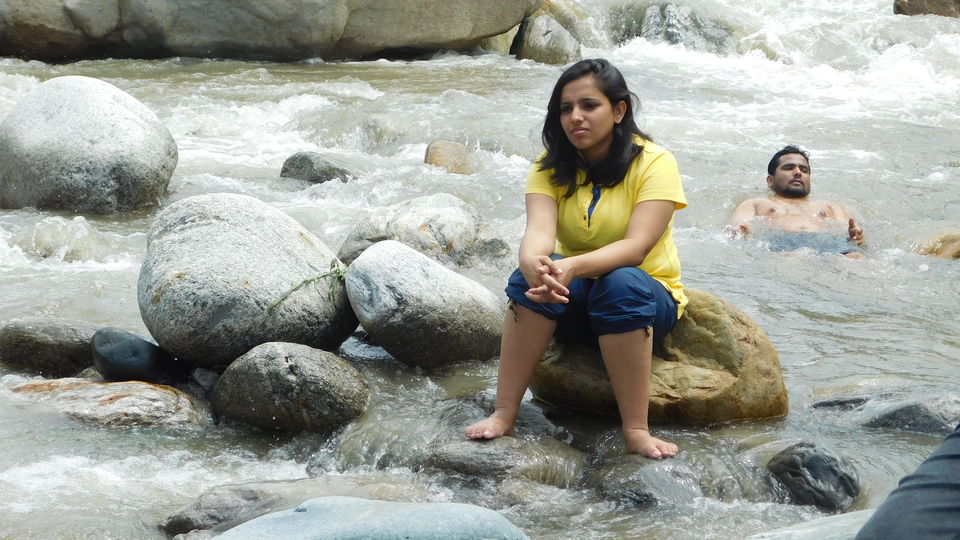 Finally by night we reached Delhi with the wonderful memories, and with a zeal to take more trekking trips in future! As Albert Einstein truly said, "Look deep into nature and you will understand everything better."
Some important tips:
1. Carry cash as there will no network and no ATM to dispense cash.
2. Carry your own water bottle, and do not litter; because it is our duty to keep the nature clean.
3. Carry some dry fruits and chocolates as you might get tired while trekking, if you are prone to get tired easily.
4. Carry raincoat as it might rain while you trek, and the last thing you might want is to get sick.
5. Do take a trek at least once in your life, and trust me it will be the best gift to yourself. Happy trekking!
Frequent Searches Leading To This Page:-
A beautiful paradise chopta Uttarakhand, paradise adventure camp chopta, chopta package from Mumbai, rishikesh to chopta tour package, chopta chandrashila trek 1 day trek