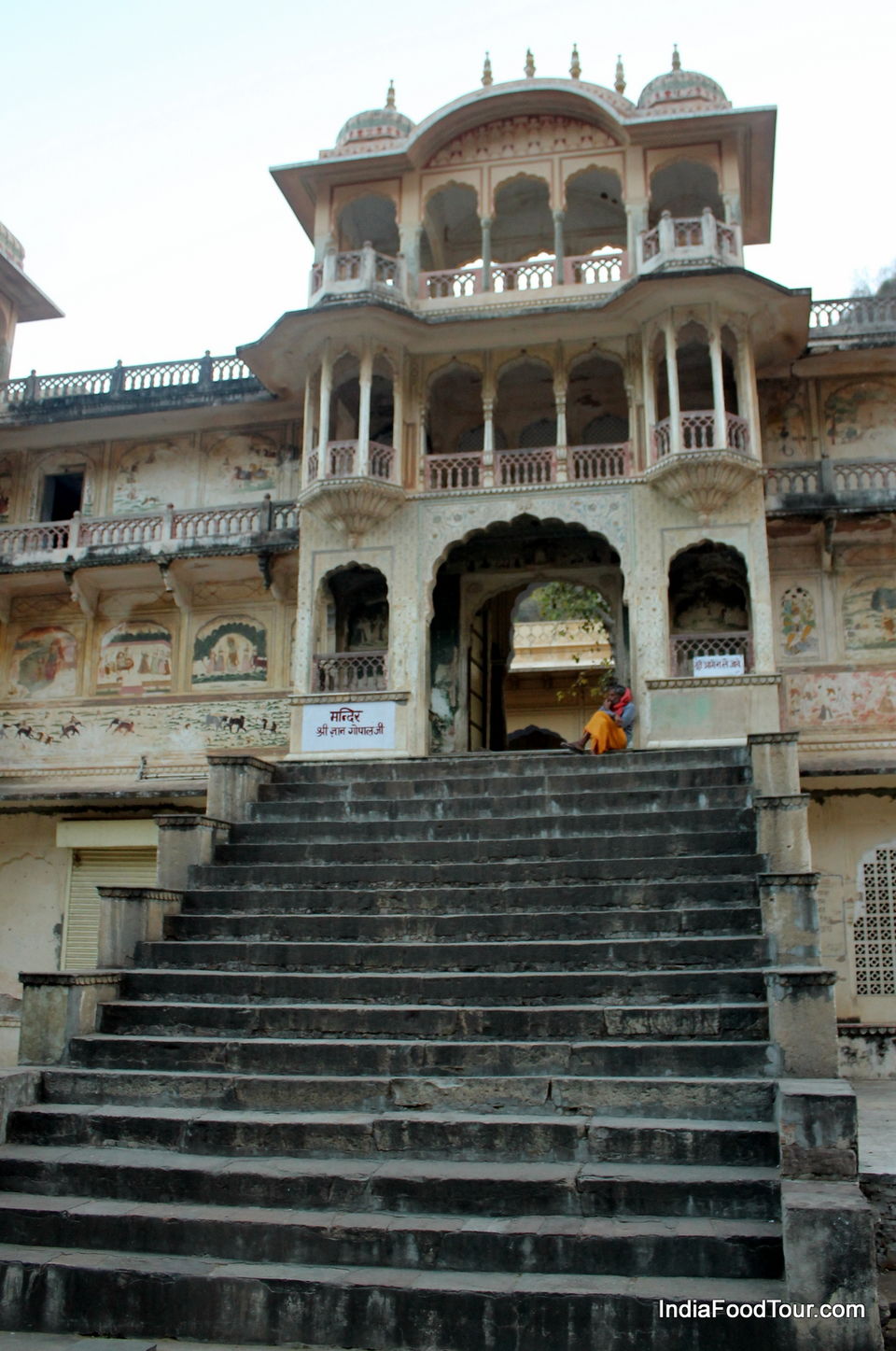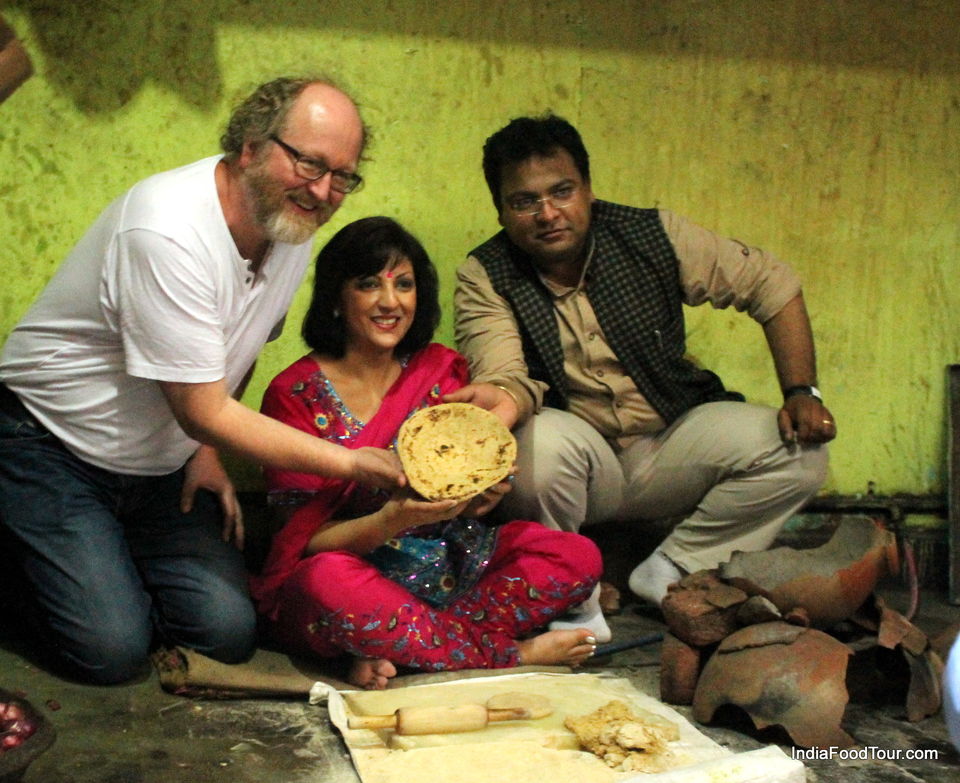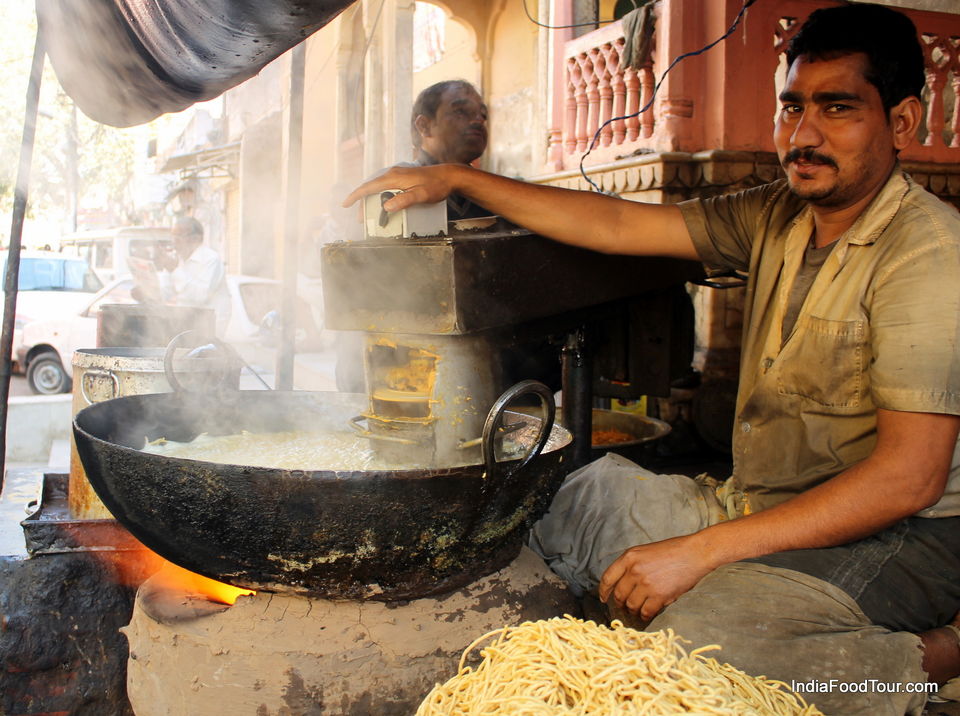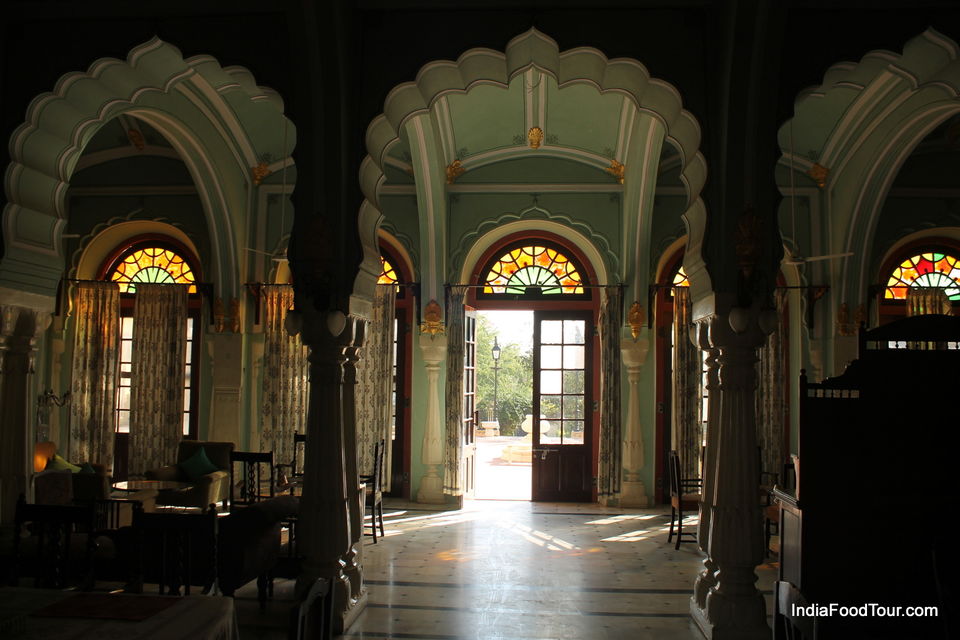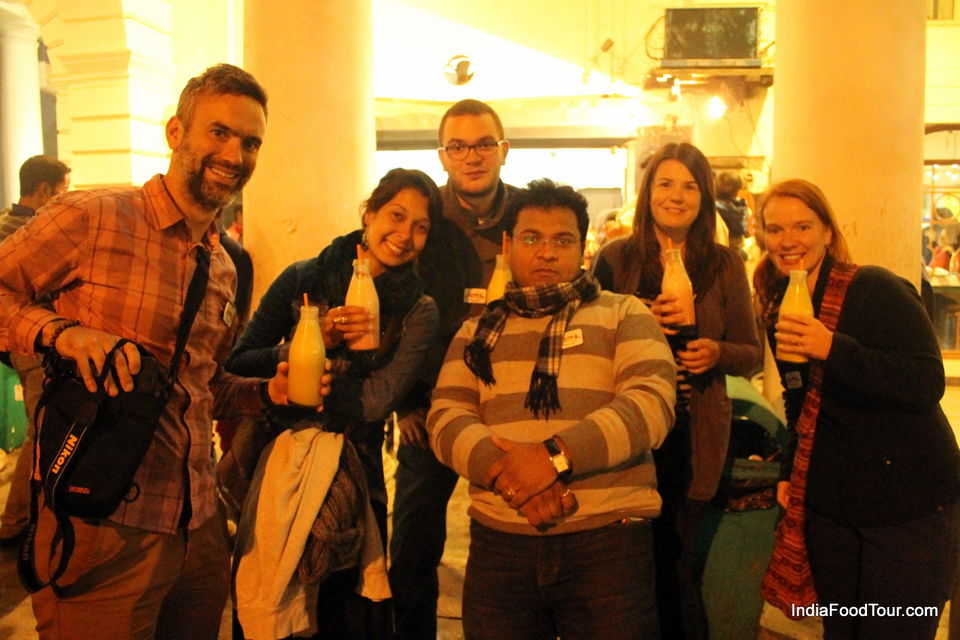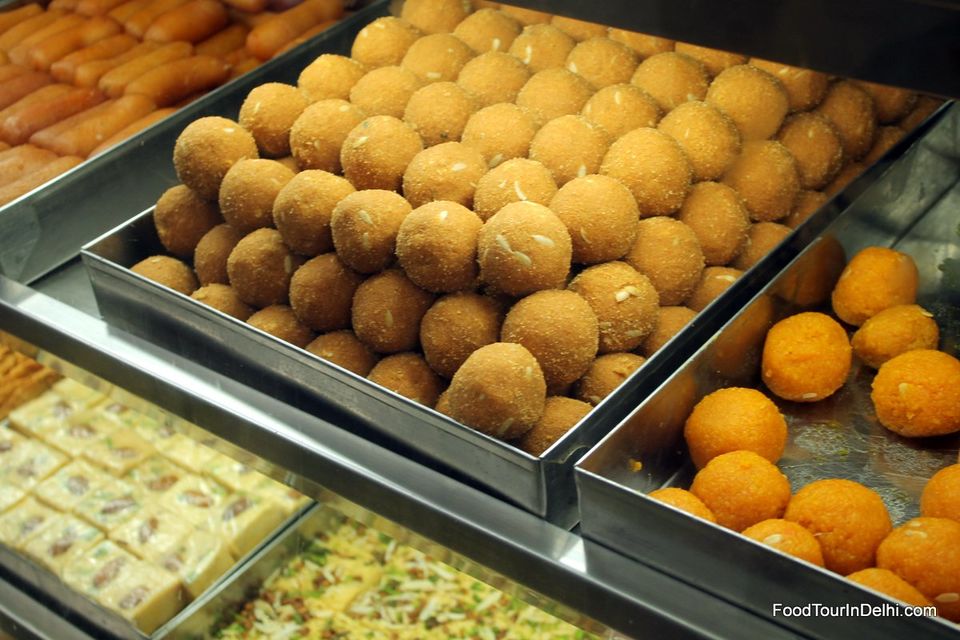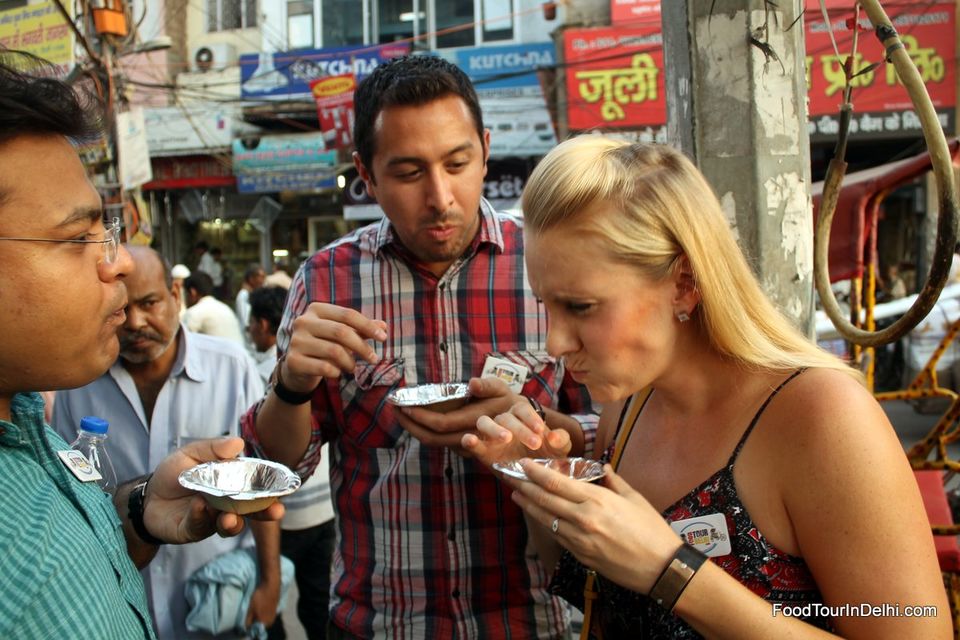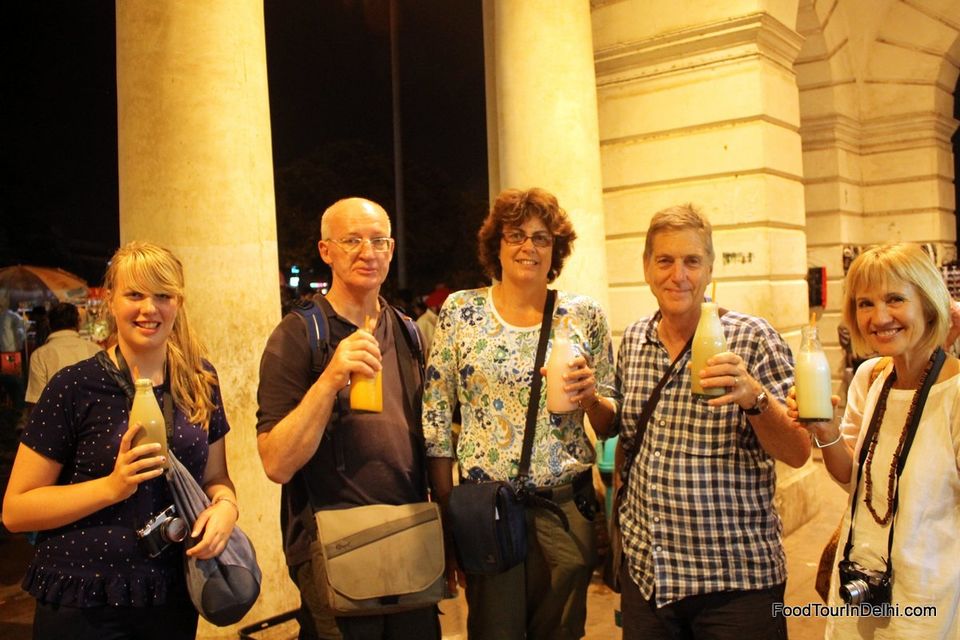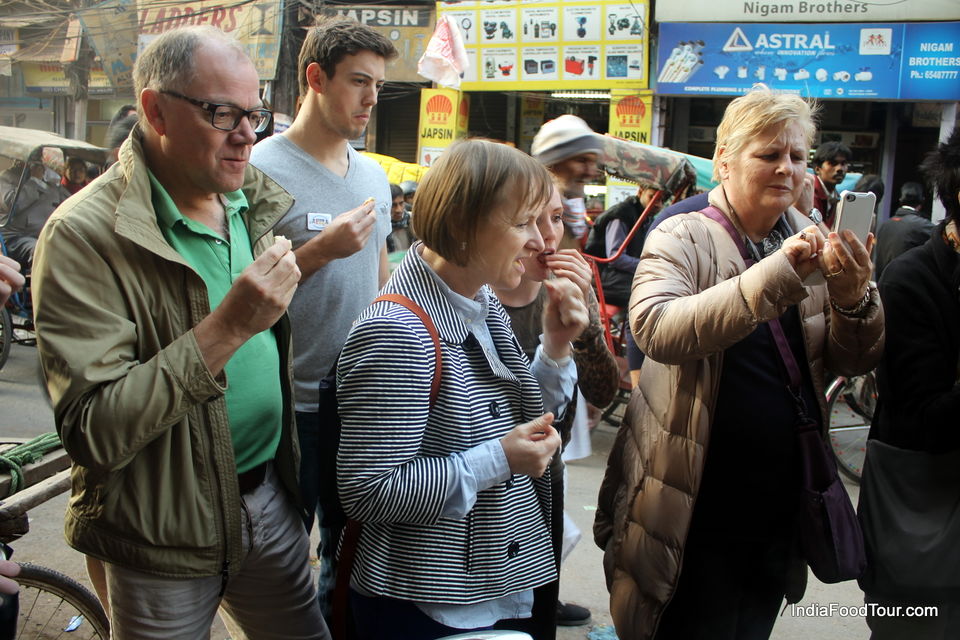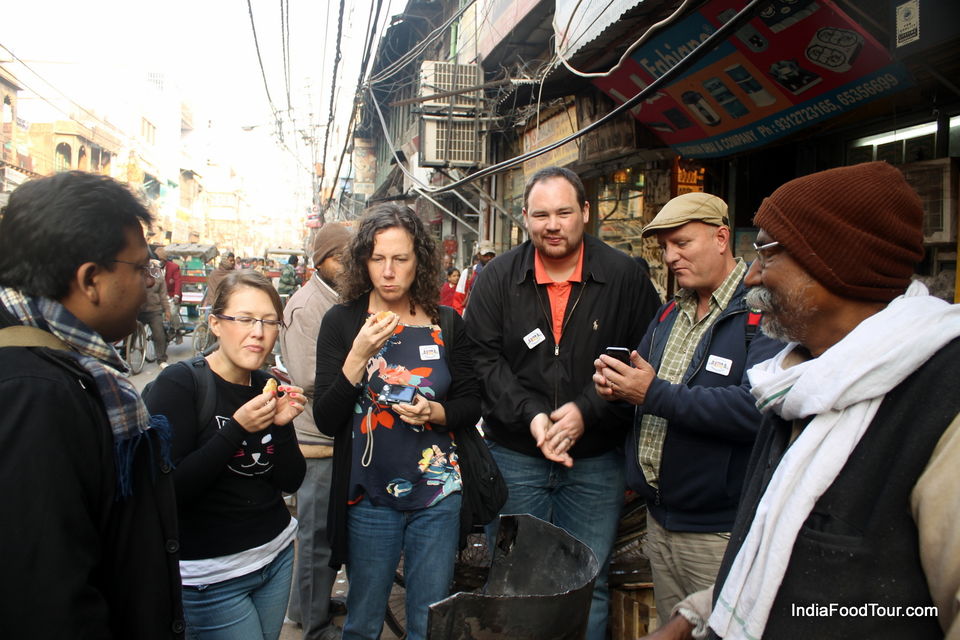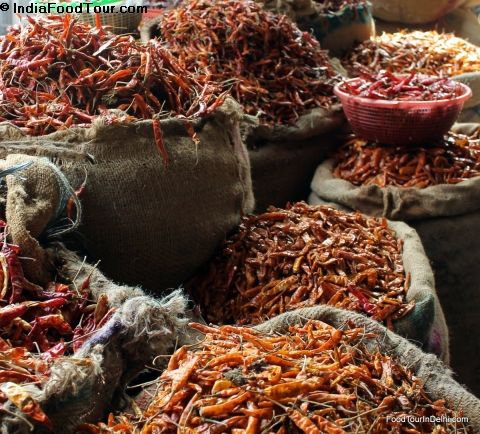 Culinary Tour of India with Chef : December 2014
Bookings are open for Culinary Tour of India with chef Rajeev Goyal in December. These culinary tours are an eclectic mixture of food walks, cooking demos, sightseeing, various fun activities, adventure and introduction to culture and history of India in one compact package. The group size is kept small to ensure maximum attention to detail. All the culinary activities will be led by Rajeev and his crew. Last date for booking a slot in this tour is 25th November. This tour is a fast paced one with lots of things to do every single day. Please note that bookings for November tours are over at this point. We will operate one such tour every month till March 2015.
Activities: Food tours, cooking classes, playtime with elephants, desert safaris, kitchen tours, introduction to spices, dinner with royal family.

Mode of transport: By road

Accommodation: A mix of best heritage and boutique hotels in Delhi, Agra & Jaipur, luxury campsite in desert .

Meals: All meals included from food tours, top specialty restaurants and hotels.

Transport: In comfortable air-conditioned vehicles.

Sightseeing: Major landmarks of New Delhi, Agra, Jaipur, Jodhpur in addition to some hidden gems on the way like Sambhar lake.

Maximum group size : 16

Duration: 8 days, 7 nights.

Dates: Begins from 16th December 2014 from Delhi. Ends on 23rd December

Last date for booking: 25th November
Travel Itinerary:
On 15th December, guests arriving in New Delhi will be picked up from New Delhi airport or railway station and transported to their hotels for rest and freshening up. Rajeev will meet up with them in the evening to take them for a gourmet dinner in one of best restaurants in New Delhi and also to provide them with a a few details and guidelines for the trip before it officially begins a day later.
DAY 1, Delhi: Delhi Delights
First day in Delhi will begin with a visit to iconic Delhi landmarks, Lotus Temple, a beautiful Baha'i house of worship built in 1986 and Qutub Minar, a 72 m tall tower built in 1193 and still standing tall. Noon will be the time to begin the food tour of Delhi from Old Delhi. This tour which is the top ranked culinary tour service in Delhi will serve as a great introduction to Indian food and culture and will help set the tone for rest of your trip to India. There will be approximately 16-18 different Indian food dishes from different Indian cuisines and you'll visit up to 10 different food joints in Old Delhi, Central and South Delhi. All of the food joints that you'll visit have been in business for generations and are famous for their quality of food. The oldest place in the list is in business for 110 years and youngest for 40. You'll sample delicacies like samosa, lassi, butter chicken, kulfi (Indian ice creams), melt in m0uth kebabs and much more. The Old Delhi part of the tour will take you through the old, narrow streets of medieval Delhi marked by old mansions, centuries old market and thousands of people milling about in their daily routine. Each lane in this area is a market for different commodity like invitation cards, spices, bicycles, cameras, utensils, vegetables, clothes , shoes, books and much more. The food tour will also include a visit to Spice Market of Delhi in which the you will learn about various kinds of spices used in Indian cooking and spending a few minutes inside a temple which feeds more than 10000 people every day.
ACTIVITIES: Food tour of Delhi, sightseeing
MEALS: Breakfast in hotel. Lunch and dinner during food tour
DAY 2, Delhi: Sights of Delhi
This day in Delhi will be dedicated to exploring it's famous and not so famous corners. To start the tour, we'll first visit Humayun's Tomb, a majestic monument built in remembrance of Humayun, the first proper Mughal king. The tomb's design was used in Taj Mahal and the similarities between the two monuments is quite obvious. Next stop will be the grand Swaminarayan Akshardham Temple, a beautiful complex full of beautiful art, gardens and fountains. It's also the world record holder for World's Largest Comprehensive Hindu Temple.
After lunch, we'll visit the National Museum nearby, which is among the largest museums in India. A large number of articles ranging from pre-historic era to modern works of art are on display. Later, we will go to Raj Path and see President's House, India Gate and gardens around it. India Gate is a war memorial constructed in memory of soldiers who died during World War 1 and Anglo Afghan wars. After a short walk, it'll be time to head back to the hotel.
ACTIVITIES: Delhi sightseeing
MEALS: Breakfast Lunch and Dinner.
DAY 3, Delhi-Agra: Taj Mahal
Wake up early and get in to your vehicle for a 3 hours drive to Agra. Leave your luggage at the hotel and reach Taj Mahal, one of the 7 wonders of the world. According to most people, it looks much better in real life than in photos. Enjoy your time there, soaking in all the sights and thousands of small but mind blowing details that most people miss without someone to tell them. Take a walk in the gardens and enjoy the play of water in fountains which increase it's beauty many times over. Sit on the marble bench and get your photos clicked in the same place where countless celebrities like Diana have posed for pictures. Walk out and reach Agra Fort made of red sandstone for an interesting history lesson. As you walk through various parts of the fort, notice the breathtaking views of Taj Mahal as well as the Agra town which will come up. After this, we'll take a walk through the centuries old and famous Agra market and take a look at the wide variety of colourful art and various other things on display.
ACTIVITIES: Agra sightseeing
MEALS: Breakfast, lunch and dinner.
DAY4, Agra - Jaipur: Food tour of Jaipur
After an early wake up, we will drive towards Jaipur and check in the hotel for a couple of hours of rest and freshening up. After this we will begin to explore the Pink City of India by a delightful food walk through it's old markets and lanes. We'll walk through the streets and pink markets enjoying the sights of this easy going city and sample all the delicious food it has to offer. During the food tour we'll sample different types of delicious kachouris, chai prepared over charcoal fire, some justly famous Rajasthani sweets, around half a dozen different snacks and a big traditional Rajasthani dinner at the end. During the food tour, we'll cover sights such as Galta jee Temple (with it's resident population of monkeys and langoors), Nahargarh Fort and a few more depending upon available time. Explore the local markets with their mind boggling varieties of colours, fragrances and people selling and buying almost everything under the sun like clothes, jewelery, bangles, shoes, utensils, spices and much more. These traditional markets of Jaipur are a big attraction by themselves. The visitors will be introduced to some of the ingredients used in traditional Rajasthani cooking.
ACTIVITIES: Food tour of Jaipur, Sightseeing
MEALS: Breakfast, lunch and dinner. ( Lunch and dinner during food tour)
DAY 5, Jaipur: Playtime with gentle giants
After an early breakfast, it's time to have some fun with friendly and intelligent elephants of Elefantastic. We'll have the chance to ride them, play, feed and do a tons of fun things with the gentle giants. The trainers take very good care of the animals and they are treated as family members instead of an owned animal. After the lunch, it's time for a visit to the famous Hawa Mahal (Palace of wind). It's 5 stories tall and built of red and pink sandstone. Front of Hawa Mahal consists of 953 small windows (jharokhas) which are decorated with intricate lattice work. You'll then visit Jantar Mantar, an incredible astronomical observatory built in early 18th century by Maharaja Jai Singh. After observatory, we visit Jaipur City Palace which is still partly a royal residence in addition to housing a museum. Then it's time to visit the famous Jal Mahal, a palace constructed on an island in Man Sagar Lake. The dinner will be another star attraction of this day as we'll enjoy a traditional Rajasthani dinner with an old royal family of the city.
ACTIVITIES: Elefantastic, Sightseeing
MEALS: Breakfast, lunch and dinner ( Lunch during Elefantastic, dinner with royal family).
DAY 6, Jaipur – Osian (Jodhpur): Camping in desert
Another early morning wake up call and we drive towards Osian near Jodhpur . On the way, we'll stop at Sambahar lake, India's largest inland salt water lake. It's area varies between 190 to 230 sq km and is the source of nearly 9% of India's salt production. A large number of migratory birds call make this lake their winter home every year. We can visit some salt making workshops and observe the process from up close. Later, we get in to our vehicle and reach Osian camp site by late afternoon.. After a bit of rest, we will take a walk in the desert and prepare to enjoy the sunset and activities planned. The dinner, a traditional Rajasthani village meal from the region will be served around a campfire to be enjoyed under open night skies away from city. To make the night more lively, some dancers and artisans from nearby villages will put up an entertaining performance. The night will be spent in the campsite in desert.
ACTIVITIES: Sightseeing, Camping in desert, Cultural night.
MEALS: Breakfast, lunch and dinner.
DAY 7, Jodhpur: Cooking time
This day will begin with a morning camel safari of the Thar desert. You'll enjoy the ride, views of ever shifting sand dunes, spot some elusive wildlife as well as visit nearby tribal villages where you observe their way of life from up close. If interested, you can dress up like them, eat in their kitchens, spend some time with domesticated animals and so on. It's a great opportunity to learn about the way of life of simple Indian villagers. A jeep safari can also be arranged if desired. We'll then drive to Jodhpur city and visit the impressive Mehrangarh fort which is situated 122 m above the city. The impressive fort includes attractions such as Sheesha Mahal, Moti Mahal, Fool Mahal and Takh Vilas, each one of which is a major attraction by itself. Evening will be dedicated to an interactive cooking demo in which you'll learn the secrets of some traditional Indian including Rajasthani dishes and sweets. We'll learn to cook around 12-14 different dishes from different Indian cuisines and learn the basics of using spices and other ingredients to make awesome meals in easiest possible way. The details that the chef Rajeev would have shared with you during the food tours and other related activities will prove useful here. Dinner will include the dishes cooked during the demo.
ACTIVITIES: Desert safari, cooking class, sightseeing
MEALS: Breakfast, lunch and dinner. ( Dinner with cooking class)
DAY 8, Jodhpur -Delhi: End of Journey
This will be the last day of journey as we'll get in to our vehicles and drive back towards Delhi. If any of the guests need a drop to airport or railway station to their journey elsewhere, it will be arranged according to their requirements.
DISCLAIMER:
No contract between the company and the guest will be applicable till the deposit has been paid and following terms and conditions accepted.

Clients are accepted on the understanding that they appreciate the risks in travel which may include injury, sickness, theft or death and that the clients undertake the tours at their own risk. Travel insurance is highly recommended for each tour.

We try to keep these tours as safe as possible for everyone, but we can't be held responsible if someone falls sick directly or indirectly due to any food or drink consumed during the tour.

Please let us know of any allergies and intolerances well in advance and we will try to do our best to make it work for you.

Information presented on our website and emails are true to best of our knowledge. But some points of the tour like activities, duration, places may change without further notice due to reasons beyond our control. We inform the guests of any such changes as soon as possible.

A surcharge of 3% is applicable on credit card payments.

If the guests have any complaint or want to change anything, they must tell the group leader first as soon as possible.

We make a point to listen to our guests but the decisions mad by tour leaders will be final in all matters

A non-refundable deposit fee of 25 % of total cost of tour is required when confirming a booking. It will be refunded in case of over booking or cancellation of tour. Rest of the amount has to be paid atleast 20 days before the last booking date. Should the client fail to make the payment, their slot may be allotted to the next guest. Late applicants can consider joining the next group.

Tour costs are calculated according to prevailing prices at the time of designing the itinerary. Company will not be held responsible for any changes beyond it's control

In case of underbooking, some aspects of the tour maybe changed.