You are special, that's something your mom would tell you. But I'm are shifting focus here to the true brave hearts at the very start. They are the strong and rather resolute ones amongst us who are constantly participating in breaking records and setting new benchmarks for human potential. These records are sometimes crazy or bizarre and at times outrightly challenging to human power and potential.
I'm talking about being OFFICIALLY AMAZING and this is Tim Chittock's story.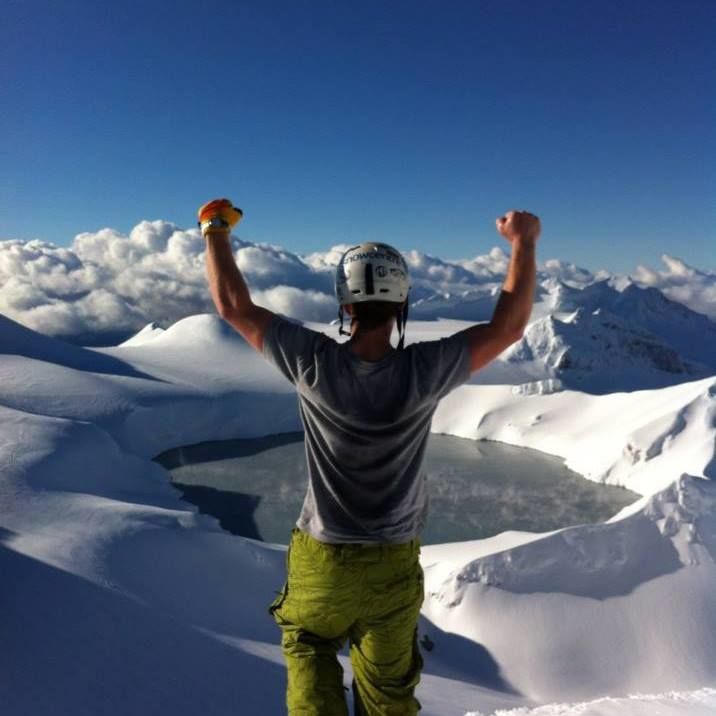 The Kiwi cyclist has previously cycled the length of New Zealand and the width of Australia. The world's fastest Kiwi is now on thrilling adventure out on the roads of India. Tim is attempting to cycle along the Golden Quadrilateral of India, an almost 6000 km journey in record 20 days.
Here is Tim's route for his new adventure.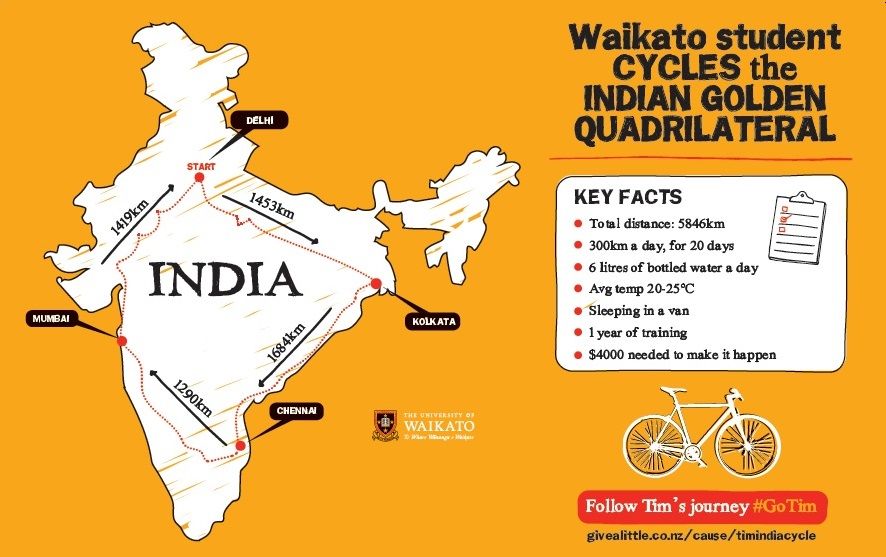 He began from the heart of the country, New Delhi on 27 February. After an official flag off, the cyclist managed to cover 310 kms in 12 hours. He has been reporting straight from the road and embracing cheers and support from his friends and followers each day.
Follow Tim's adventure on his fb page.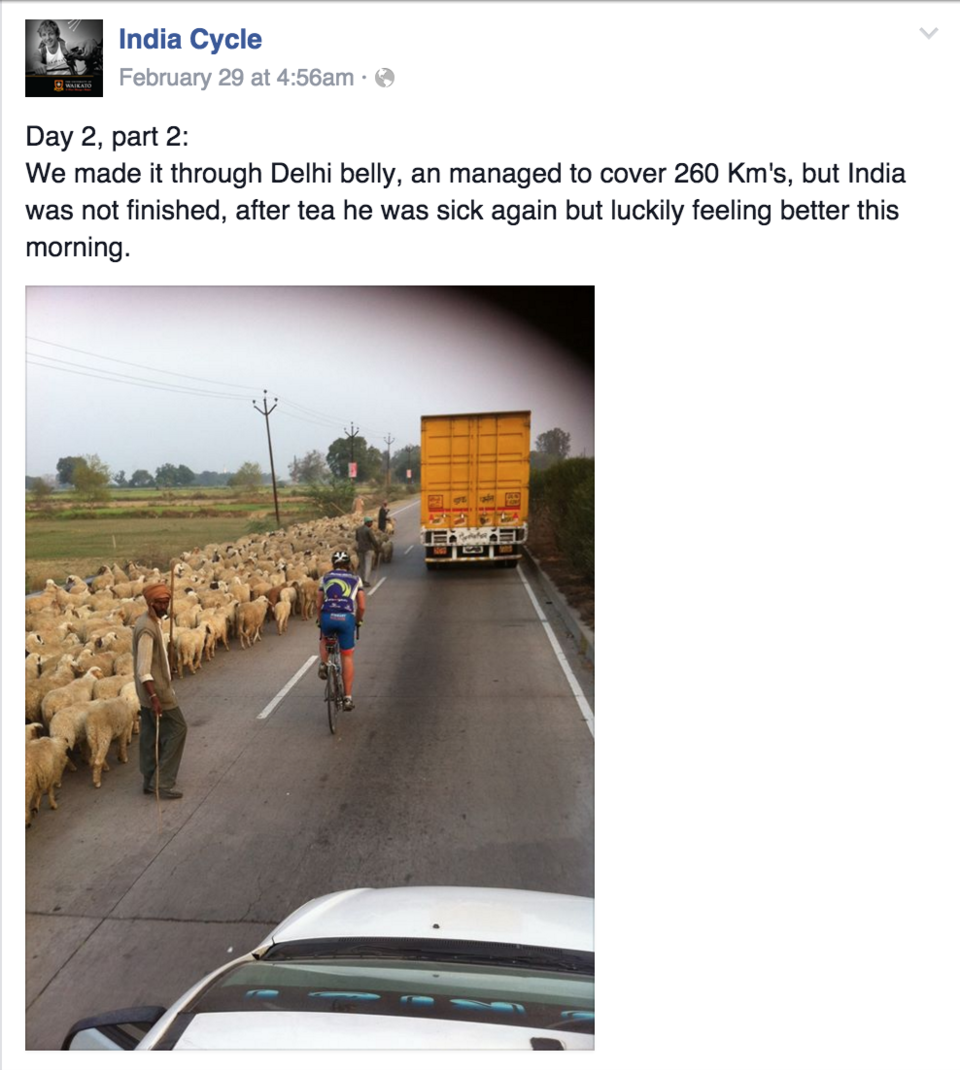 The 24 year old has just completed Bachelors in Law and Economics at University of Waikato. Always on a lookout for new adventures, Tim was contacted by Guinness and asked if he could give the Golden Quadrilateral cycling record a shot.
Tim and his team instantly set down to work and charted the route for him.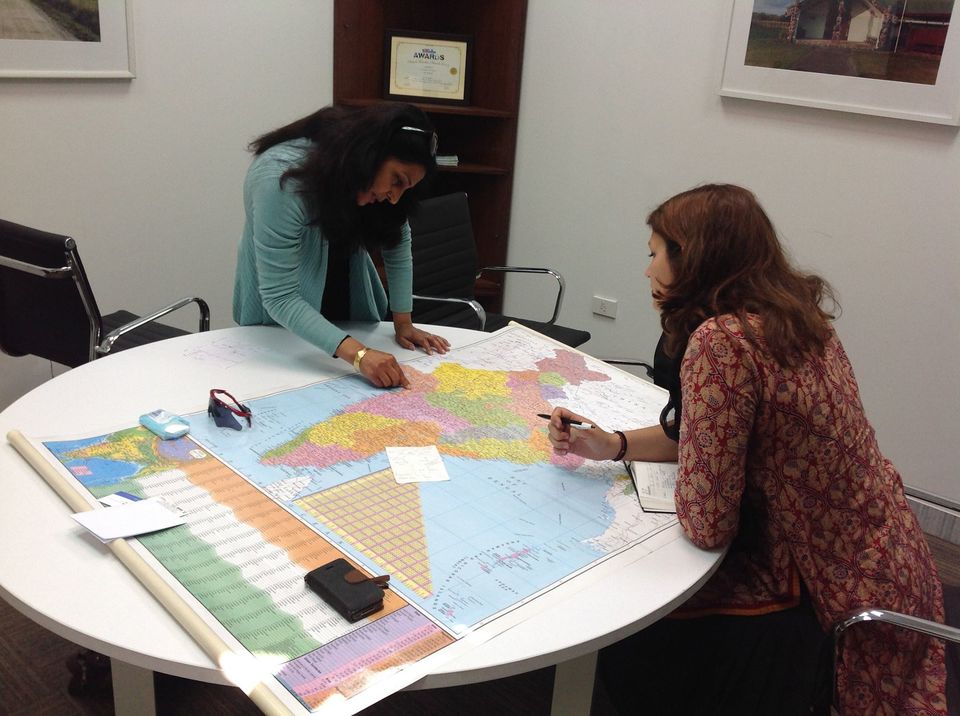 Tim shared, "I thought it would be a good thing to do over the summer. My mum's freaking out, but my dad's ok with it. I'd really like to set a world record, but I've been warned the most difficult things about the trip could be being chased by dogs with rabies and avoiding getting sick. I've also heard the roads are terrible with lots of potholes and tons of traffic that's out of control."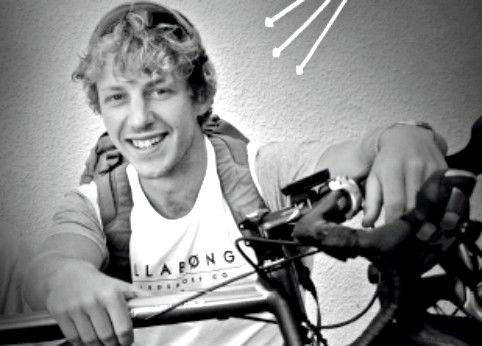 In the next two weeks, the cyclist will travel between Chennai, Kolkata, Delhi, Mumbai, Ahmedabad, Bengaluru, Bhubaneswar, Jaipur, Kanpur, Pune, Surat, Guntur, Vijayawada, and Visakhapatnam. Meanwhile, this could be our chance to cheer for the young man who is currently on the move.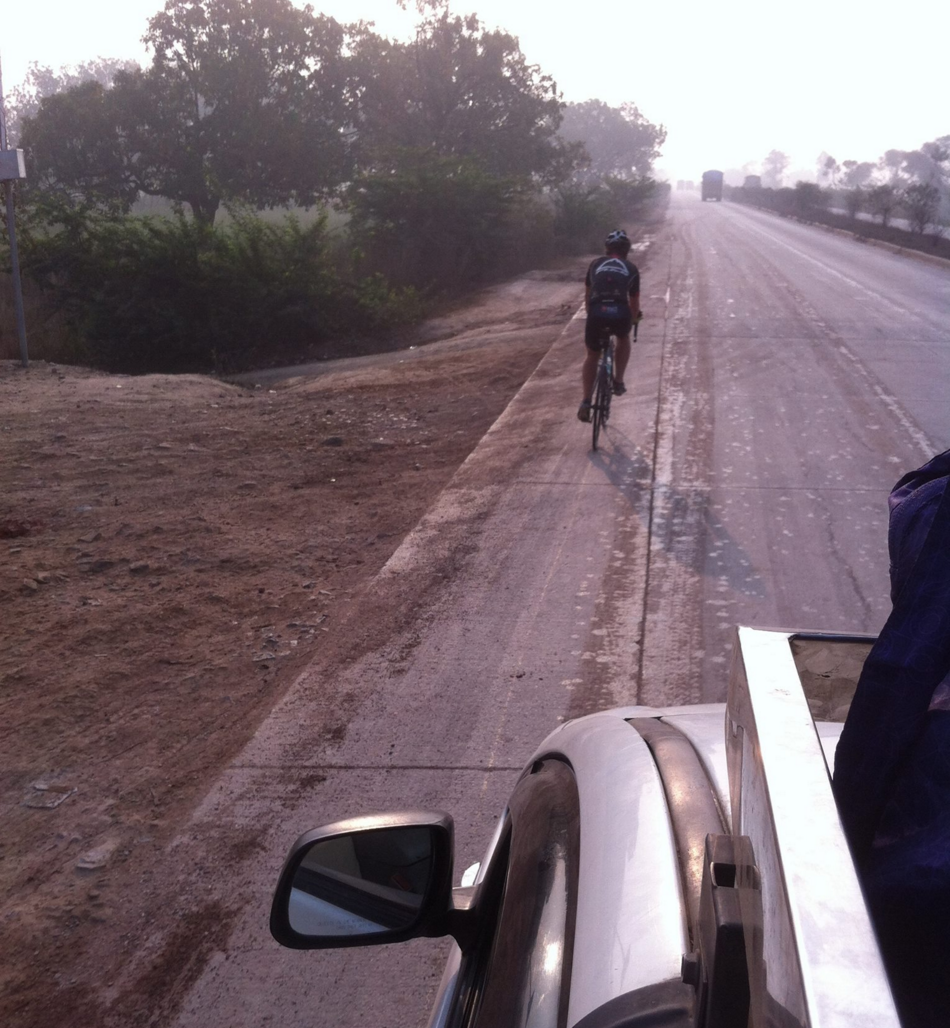 Currently at Allahabad Bypass.
Witness the journey unfold itself over the next two weeks and follow Tim's adventure here.
Hop over to another world record in making. Follow Michelle Kakade, a 46 year old Indian woman who is running along the same route as Timmy and aiming to achieve the target to become the fastest female marathoner to run the Golden Quadrilateral on foot. Read more.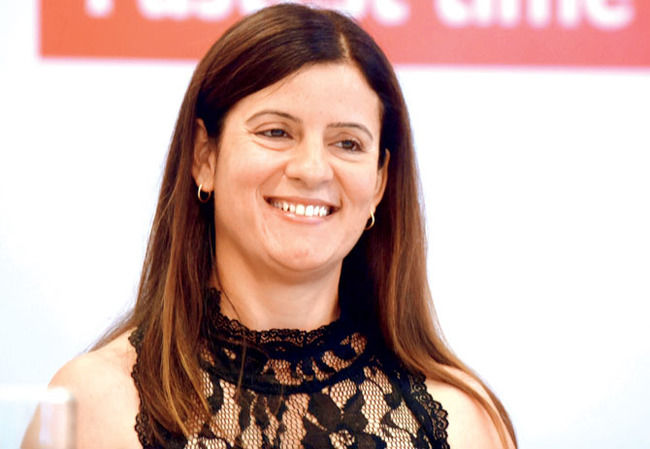 Like the story? Share it.
If you have your story to tell, share it with us.
Click here to write your story.
Frequent Searches Leading To This Page:-
indian road cycling records, longest cycling record in india