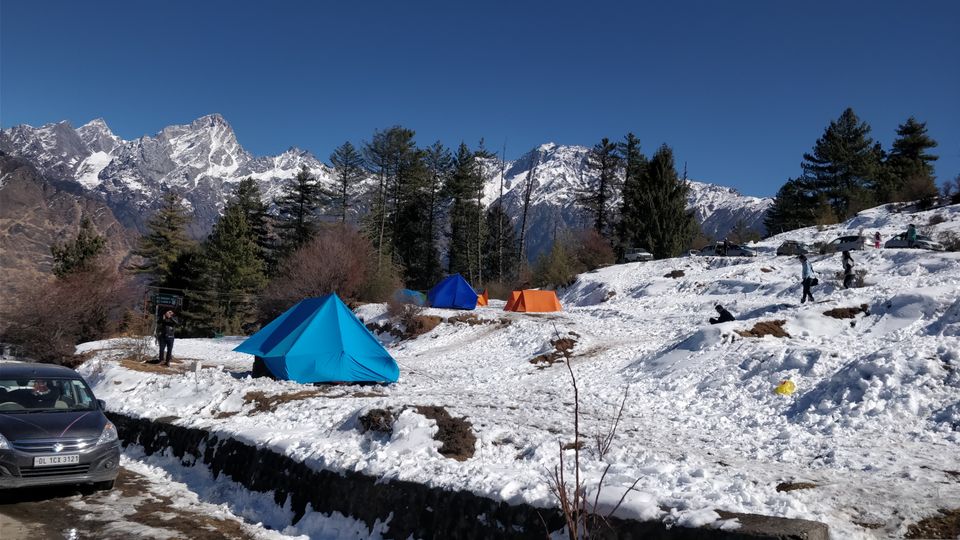 Its a long and a detailed write-up. Hope it helps!
Snow, Ice, minus temperatures are some things people from the west regions of India crave for, during their winter breaks. For us, the minimum temperature the mercury hits during winters is 13-15 deg Celsius. Well thats not enough! We want more!.. and certainly the Himalayas are a complete package when it comes to having a chill winter experience.
So the search for an ideal winter Himalayan destination began with shortlisting the most common ones like Kashmir, Shimla, Manali, Nainital, Mussourie etc. These are well-known tourist destinations and we were pretty sure to expect a lot of crowd during November-December-January. Not appreciating the idea of crowded place and finally after hours of research, we came across Auli, a hill station in Uttarakhand. Awestruck by the images, a lesser known and less explored Auli became our next winter destination.
The Itinerary: (From Mumbai)
Day 0 (24th January ): Flight from Mumbai to Delhi late evening. Reached Delhi by 12 am. We had booked a private taxi (Hippo Cabs) till Rishikesh. We hit the highway at around 2 am covering Ghaziabad Junction-->Muzaffarnagar--> Roorkee-->Haridwar-->Rishikesh.
Note: For food, you can visit Cheetal Grand (thats what most sites recommend). However, do check what time the restaurant closes and accordingly carry food as the dhabas enroute can be less safe if you have women travelling along.
Day 1(25th January): We reached Rishikesh by 8 am. It was going to be an action packed day with Bungee Jumping followed by Rafting on the Ganges. You have to co-ordinate these two activities very well if you intend to complete them in one day. (Target to start river rafting by 1pm as it takes 3-4 hours to complete 16km stretch)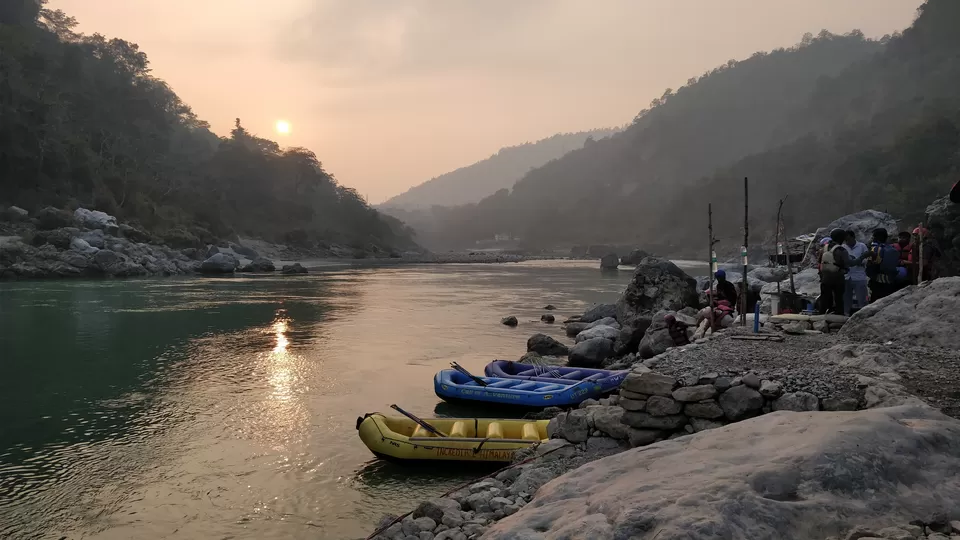 We had chosen to stay Luxury tents (below is the link) as they provide attached washroom facility. The package included 16km of rafting. The accomodation was cosy and comfortable, however it took us 1hr to reach the camp from the main market area. (transport charges extra approx 500/-). Also, to reach the camp, we had to trek for half an hour(descend), then cross a river, then again trek for half an hour(ascend). Too much to ask for after a tiring day!!. The tent owner was good and served us with hot veg-nonveg food. It was basic but delicious.
http://www.riverraftingrishikesh.com/camp-15-with-ganga-view-and-private-beach.html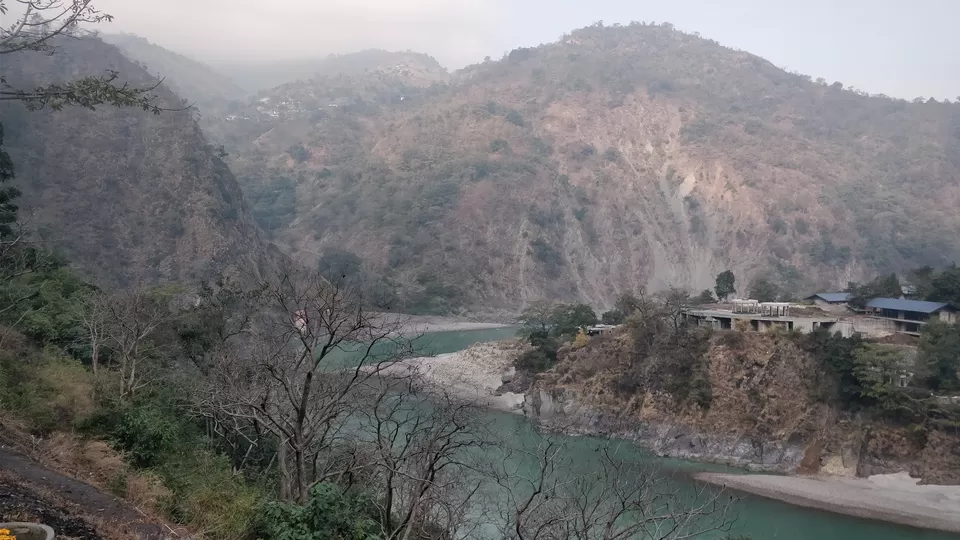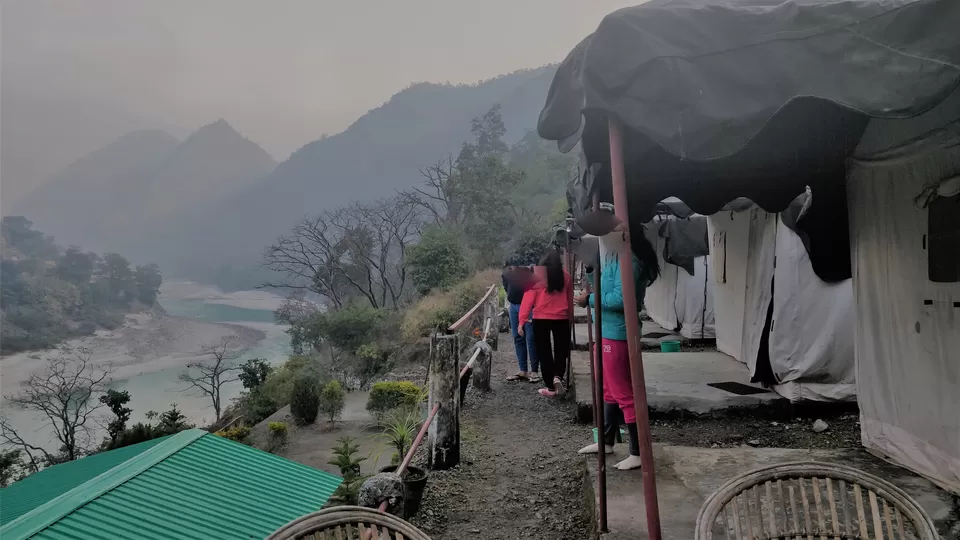 Note: While choosing your stay in Rishikesh, please make sure you do a thorough research as to how far the place (or camp) is from the main market, does it have attached washroom, whether it has electricity and heater(if visiting during winters).
After the adventurous day at Rishikesh, our journey began to the place we have been waiting to visit...AULI!. We left Rishikesh at around 10am in a private taxi (ask the locals for taxi service, do not book online). We struck our deal with the taxi guy for 6000/- (Rishikesh-Joshimath-Auli-Rishikesh all inclusive). Rishikesh to Joshimath is 255km (8 hours). The entire road (National Highway 7) is along the mountains with no straight road at any point. Hence anyone with car/motion sickness should carry medicines along.
To reach Auli, you need to stop at Joshimath for the night. You can directly stay in Auli too, there are few hotels but they are compratively expensive and sold out most of the time. Best place to stay is Garwhal Mandal Vikas Nigam guest house.
We reached Joshimath by evening around 7 (Thanks to the drivers amazing driving skills). The temperature outside read 2 degrees!.. It was a super chilly weather and to our surprise (read luck) it had snowed here 3 days back. We were overjoyed to know there was lots and lots of snow up there in Auli. Excited and curious for the next day, we just chilled in the cozy swiss tents with music and retired to bed.
Stay: Dream Mountain Resort, Joshimath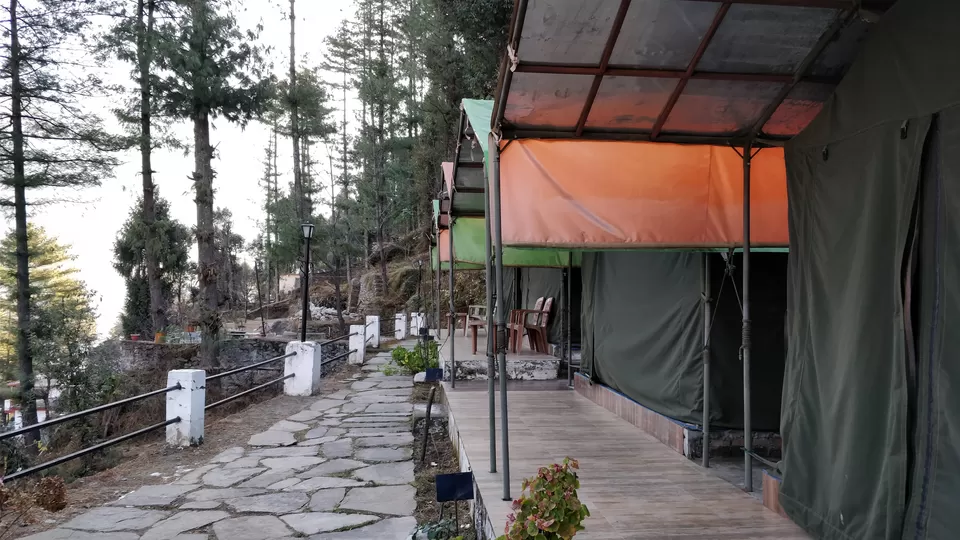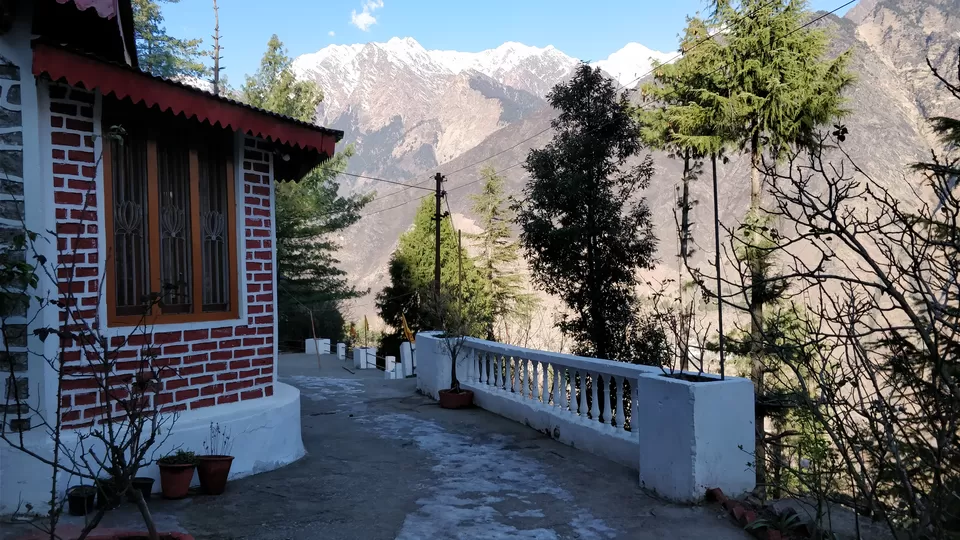 The day was finally here!.. AULI, known as the skiing capital of India is located at an elevation of 10000ft. It is connected to Joshimath via cable car (4km long). You can go by road also(13 km). It snows heavily in the months of December and January and thats when it has to be visited. There is an artificial lake on the top after tower 10 of the cable car.
Note: If travelling during holidays (peak season), it would be difficult to get the cable car tickets as the line is very very long. People queue up since 4 o clock early morning and end up waiting for hours in the line. You can use the road but make sure to leave early so that you can have enough time to enjoy the views and play in snow. The road towards Auli is narrow and if there is snow it becomes difficult and leads to traffic jam. Also, people tend to park their cars on the sides and prefer to walk, which adds to the congestion. Plan your Auli visit accordingly. (prefer a weekday to visit Auli)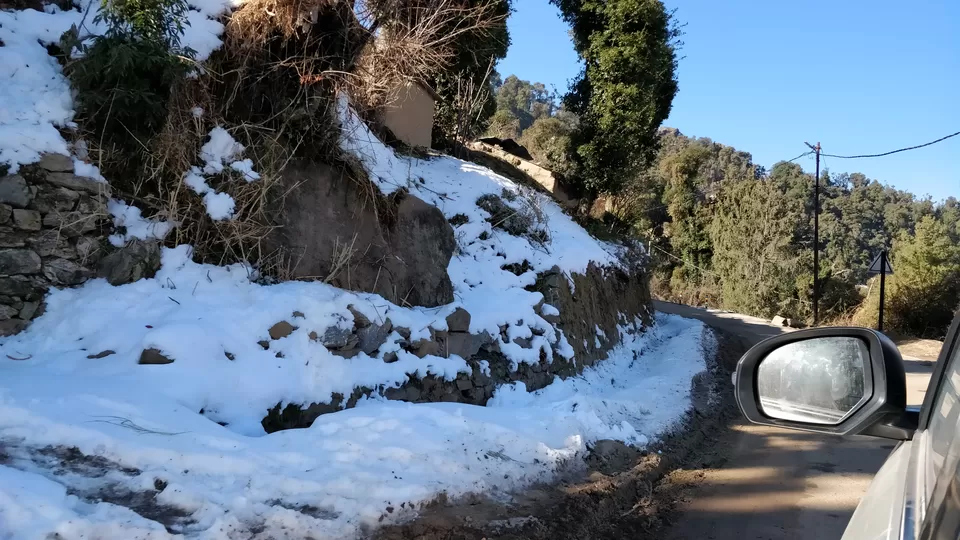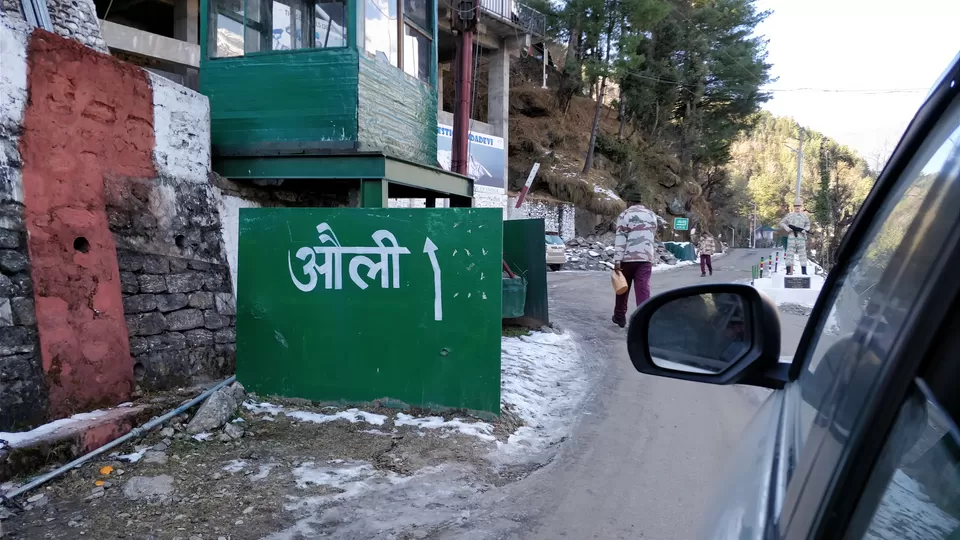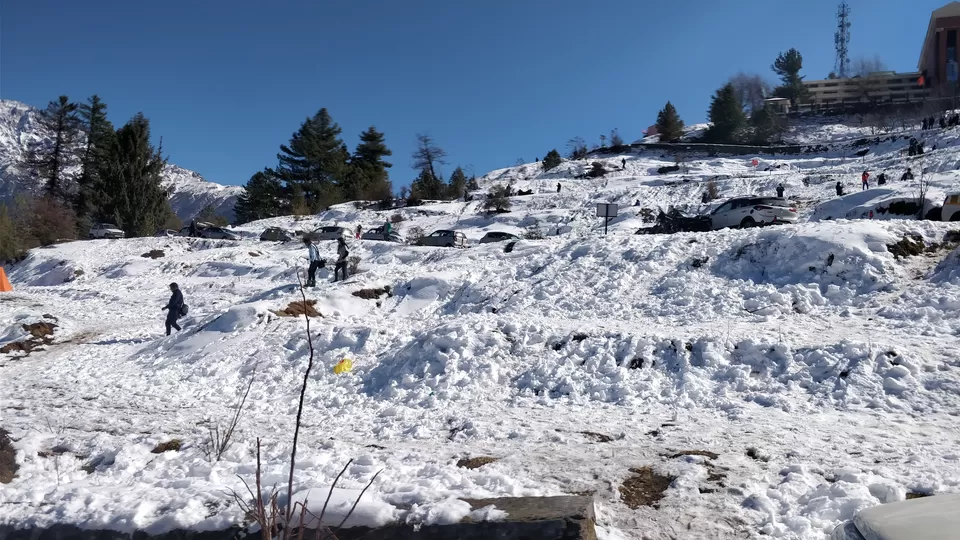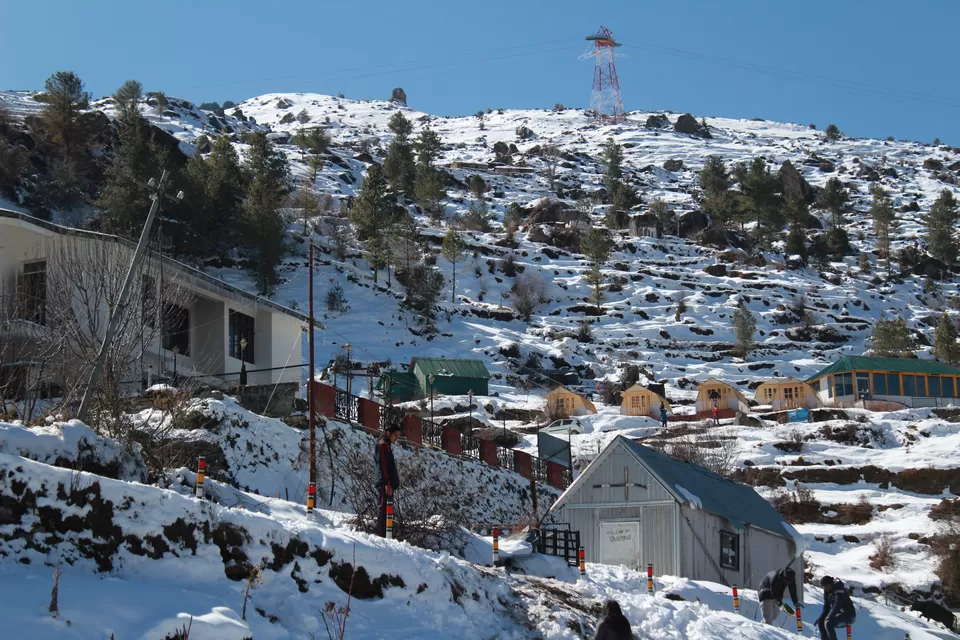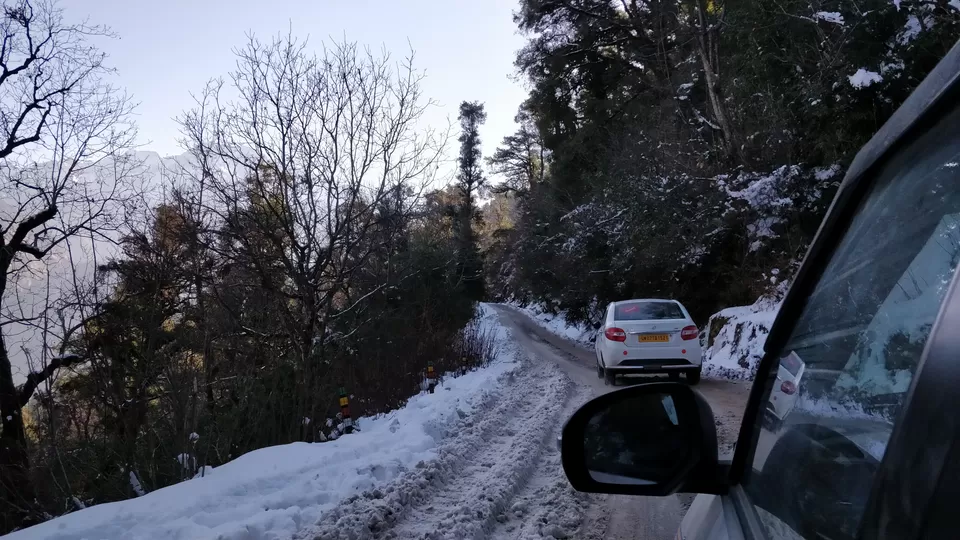 Ours was a very hurried trip as we had to squeeze in the destinations and we had less number of days.
5-6 days is an ideal time as you get one full day in Auli and that is enough to explore the lake and the surrounding areas. These destinations are remote, hence involve a lot of travelling by road. Avoid travelling at night as the highways are not properly maintained and do not have lights. Heavy vehicle movement makes it even more difficult.
Trekking can also be done but with the help of locals. Auli is a must visit place to experience the beauty of the Himalayas.
Keep Travelling!
Frequent Searches Leading To This Page:-
Unforgettable trips from delhi, weekend getaways from delhi, getaways from delhi, delhi to rishikesh trip, weekend trips from delhi