Diu: The Island of Calm or "Ilha de Calma as they say in Portuguese, is a quaint little coastal town infused with Portuguese history. Located in Gujarat's southern coast of Saurashtra peninsula, It is one of the two districts of Diu & Daman of India. Being union territory, alcohol consumption & distribution is legal in both the districts making them the drinking pit-stops for bibulous people.
Best time to visit: October-March
Duration: 3 Days( 2 or 3 days are more than enough to explore Diu)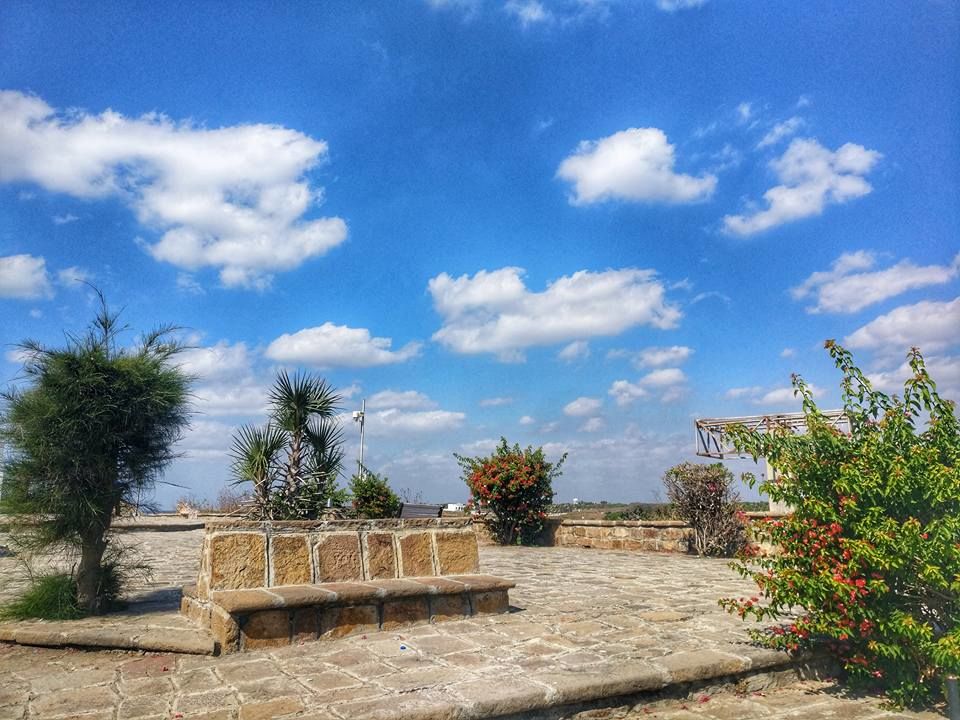 Cost: 5500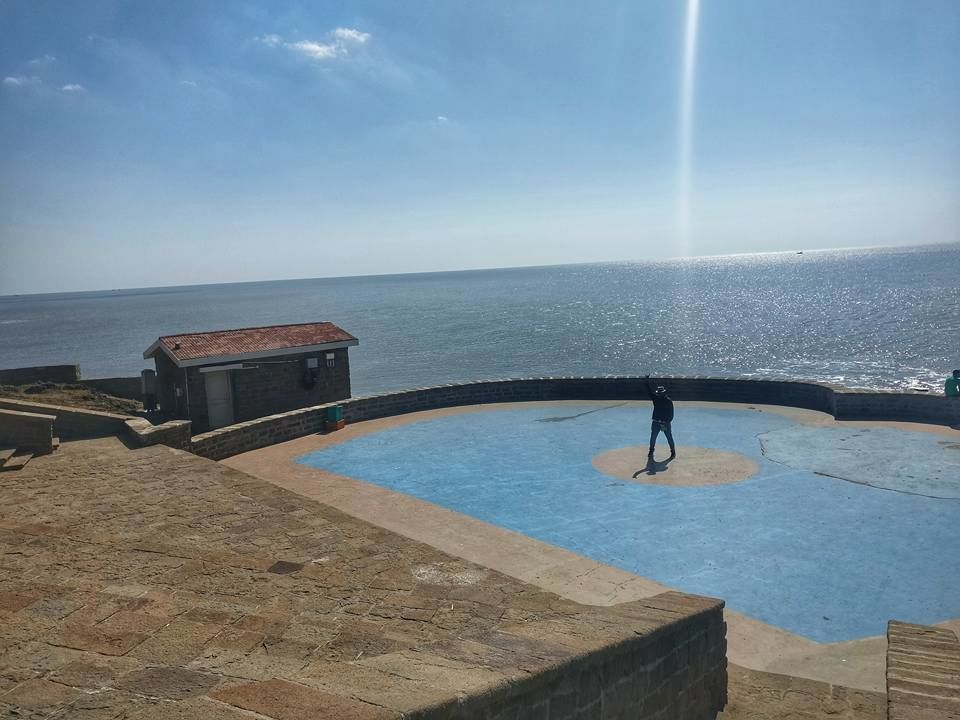 How to reach: The nearest station is Veraval, Accessible by roadways from Mumbai (822 KM) and the Nearest airport is Rajkot.
INS Khukri Memorial
INS Khukri Memorial is on a hillock. It is a point where they have created a memorial in the memory of the martyrs of the frigate of Navy. The place is excellent for watching sunset so it is must visit where you can see the memorial which is not so great but nice way up the hill. There are some good views and beautiful sunset so definitely not to be missed.
INS Khukri was a British Type 14 Blackwood-class frigate of the Indian Navy. She was sunk off the shore of Diu, Gujarat, India.
Chakratirth Beach
The Chakratirth beach is located in the heart of the small island. The beach has folklore attached to the origination. It is believed that Lord Vishnu with his Sudharshan chakra killed the demon Jalandhar at this very place. The name of the beach has been derived out of the word Chakra, which had been used to kill the demon. The beach has a tranquil ambiance and has beautiful surroundings. You can also enjoy a magnificent view of the moonlight at night.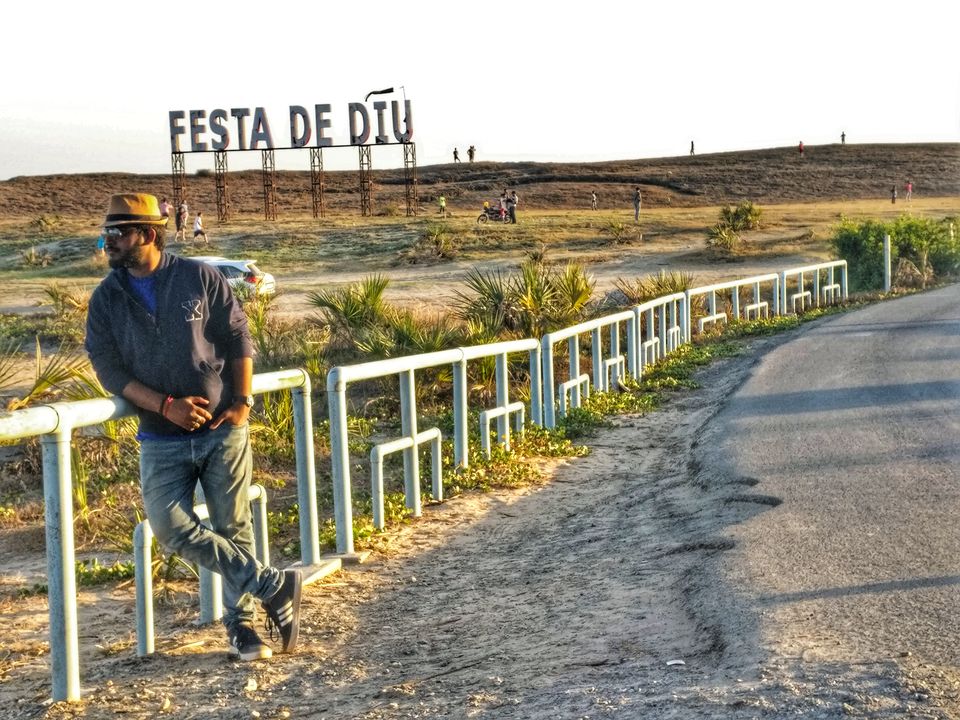 Day 2
Festa De Diu
Festa Diu is actually a three month long festival from December to February and during your visit (however long you choose) you'll be pitched up in one of the luxury tents on the beach in the festival village.
It is the longest beach festival and one of the more unheard of festivals in India making it a true hidden gem in the Indian festival calendar.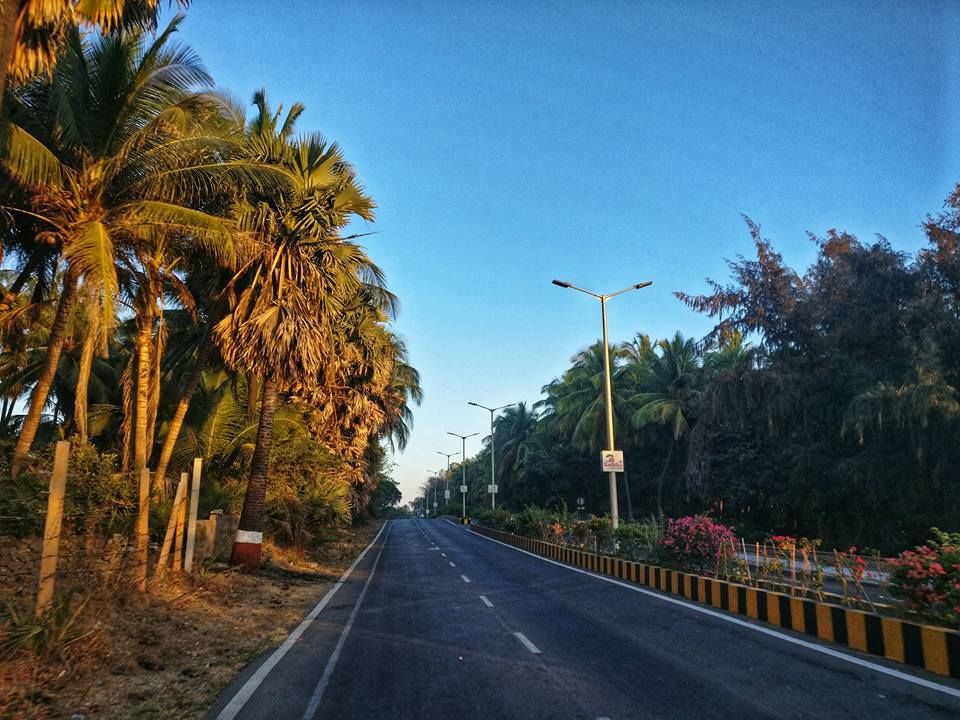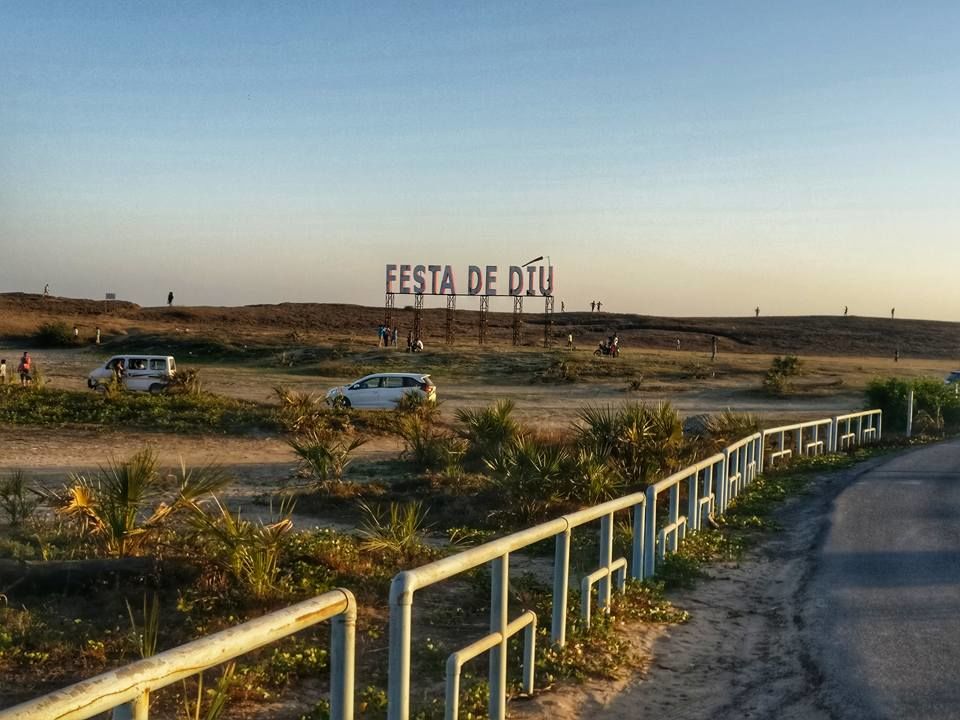 DIU Island
Diu Island is an apt place to experience a dream vacation in one's life. The Island offers excellent opportunities for swimming, surfing, and parasailing. It offers an altogether unique and impressive sight of sand crowned beaches and allures a flock of tourists every year.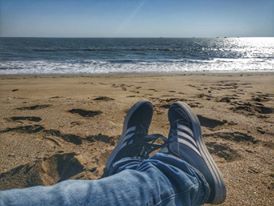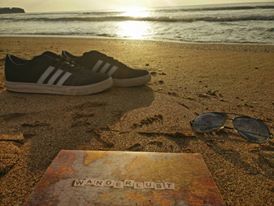 Jalandhar beach
I hit the road to visit the first beach of my trip and probably the best one too. Located close to Government circuit house, Jalandhar beach is small but very quiet and peaceful. In fact, there wasn't a single soul on the beach when I got there. This palm-fringed beach is sure to transport you to a fairytale land of sheer beauty and exotic ambiance.
Surrender yourself to chill on this quiet & secluded beach and it will give you the luxury of solitude that most people are constantly looking for. Finding yourself a nice spot to watch the waves crash wouldn't be a difficult job here. A book, headphones and a sunscreen is all you need to hit Nirvana!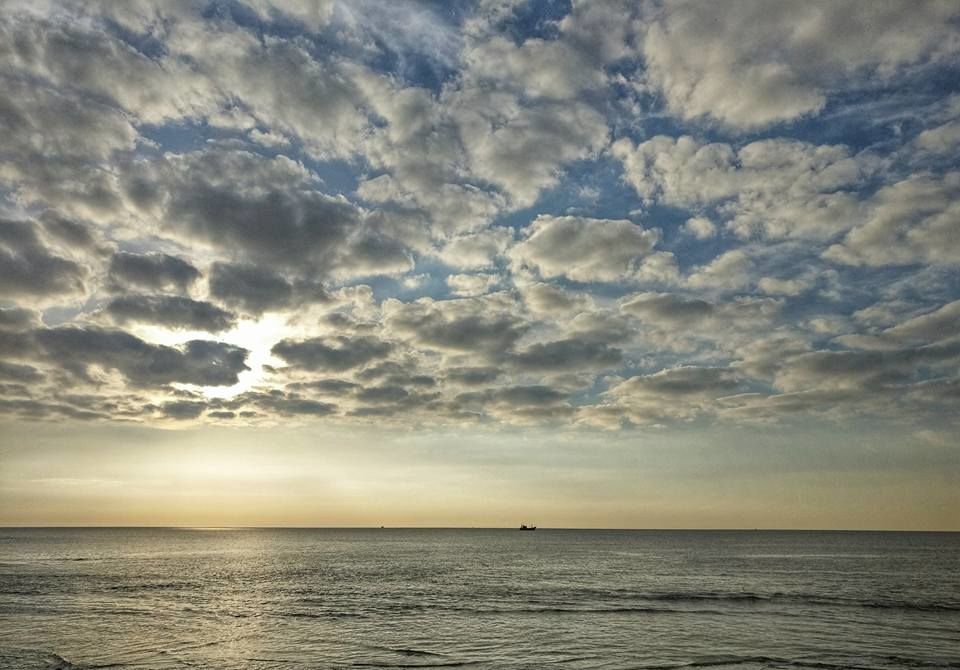 St. Paul's Church
The St. Paul's Church, is situated on Diu Island, on the west coast of India, a Union Territory of India. Diu came under the control of Portuguese colonists in early 16th century.
St Pauls Church is the one place I highly recommend adding in sightseeing list for Diu. I visited it in early morning hours - the serenity was baffling. I loved spending an hour sitting there in pin drop silence. Thought about life. And travel. And friends and what not.
Just Do the Diu! Maybe you find your Isle of Calm there. Peace!