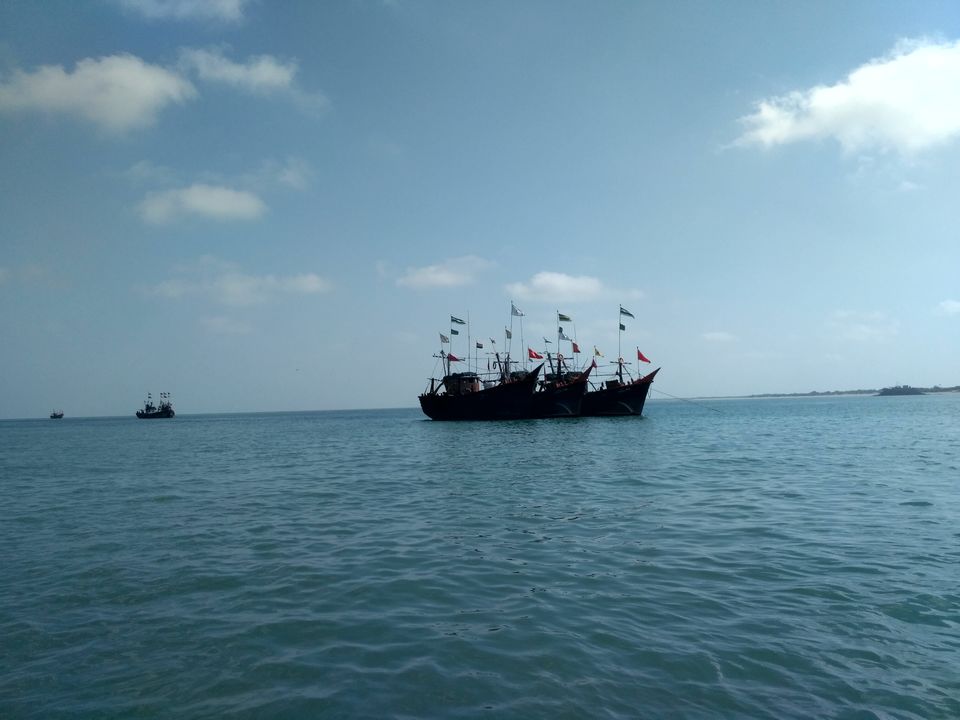 The stay at Dwarka is quite cheap. There are lot of hotel arrangements and staying and fooding is not an issue. An average stay in non-ac room will cost you around 500-600 bucks (good one) and Ac room charges are 800-1000 (varies). Suite might fetch 1,500rupees from your pocket.
Food at some places is simply awesome with delicious Gujarati cuisines. Also if you are looking for Punjabi and South Indian foods, you have various options to explore at reasonable rate.
Also near by there is a beautiful beach before entering Dwarka. The place is known as Maadhupur. Unlike beaches in Goa, Gokarna and Puri, this is dull but clean. You can also enjoy camel ride at 100 rupees with coconut water available to keep you hydrated.
There is a mini-dhaba sort of thing right on the next side of the road where you can enjoy snacks and refreshments post your beach session and also a desi style swimming pool is available where you can enjoy a nice time. Will suggest to dip in only when you are in a group with your friends as single person especially girls/ women might feel uncomfortable given the crowd and strangers.
After morning Arti which completes in 5 minutes commencing from 6.30 am, do not miss the Makhan Prasad which is simply yumm.